DIY a Bloody Mary Bar This Weekend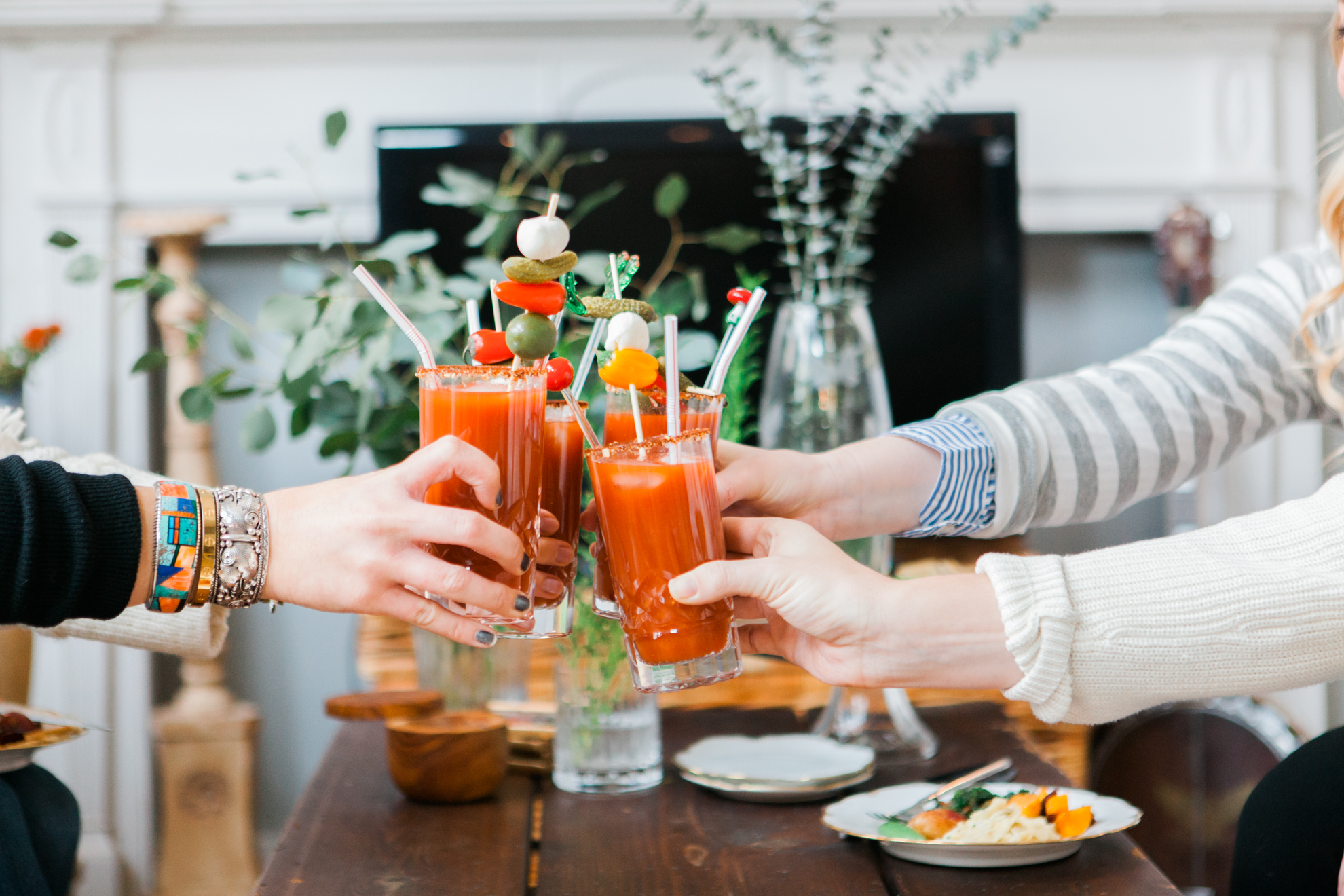 Elevate your brunch game this weekend.
Setting up a brunch buffet this weekend? Create the perfect Bloody Mary bar for the event!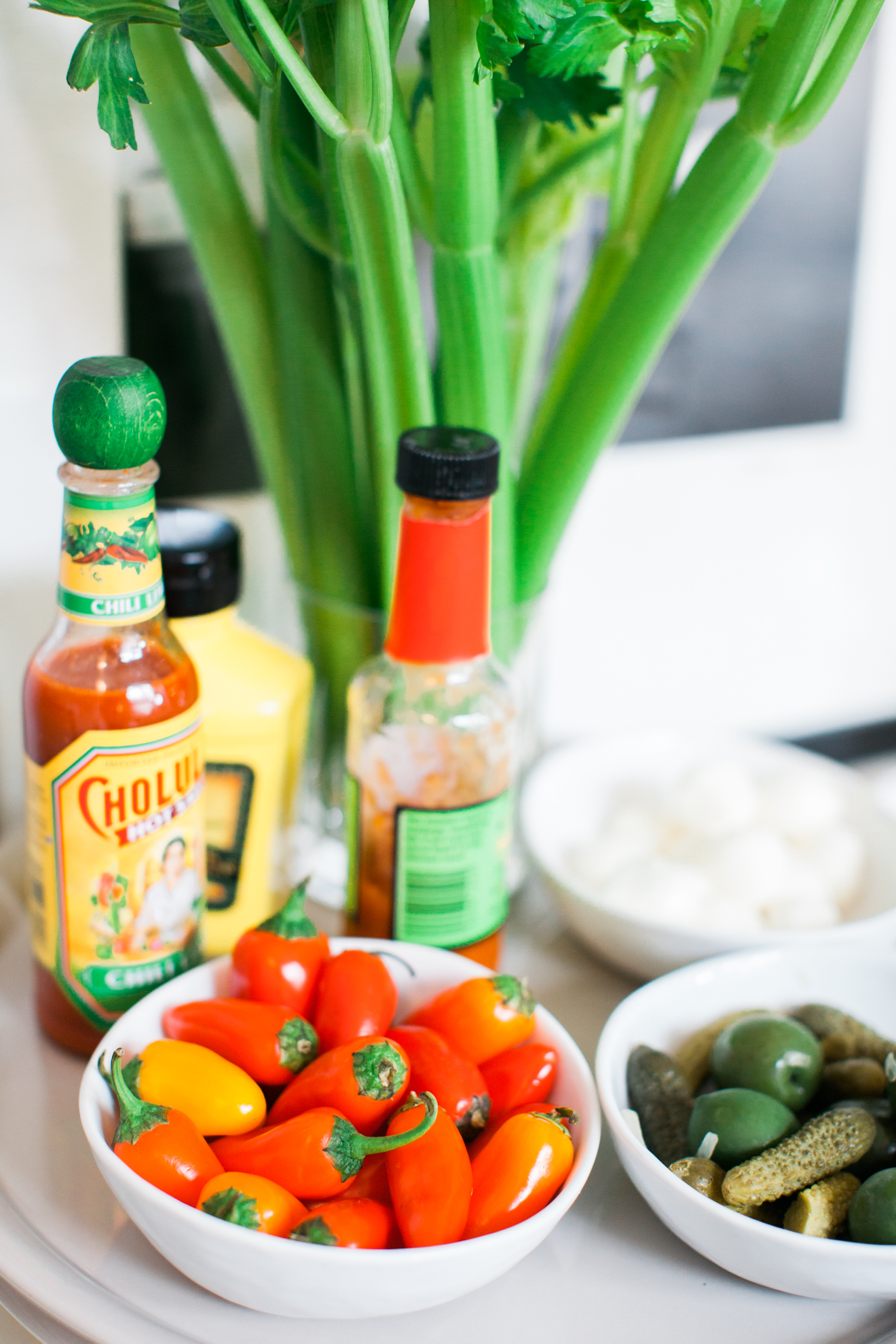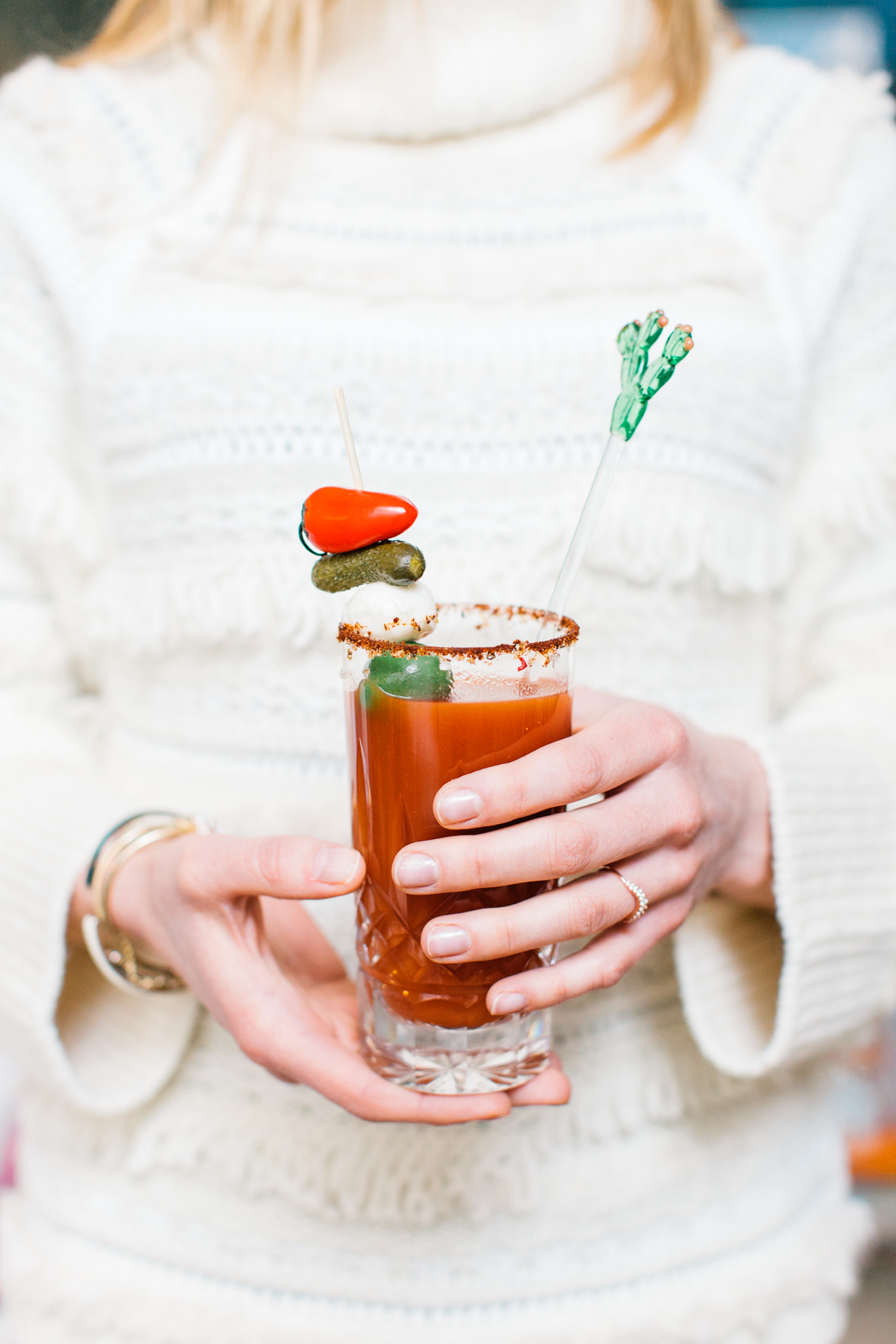 Now everyone has their favorites, but we are here to showcase a twist on a classic. We are taking the traditional Bloody Mary up a notch by making it Chicago-style. Think hot dogs, relish, ketchup, even the poppy seed bun!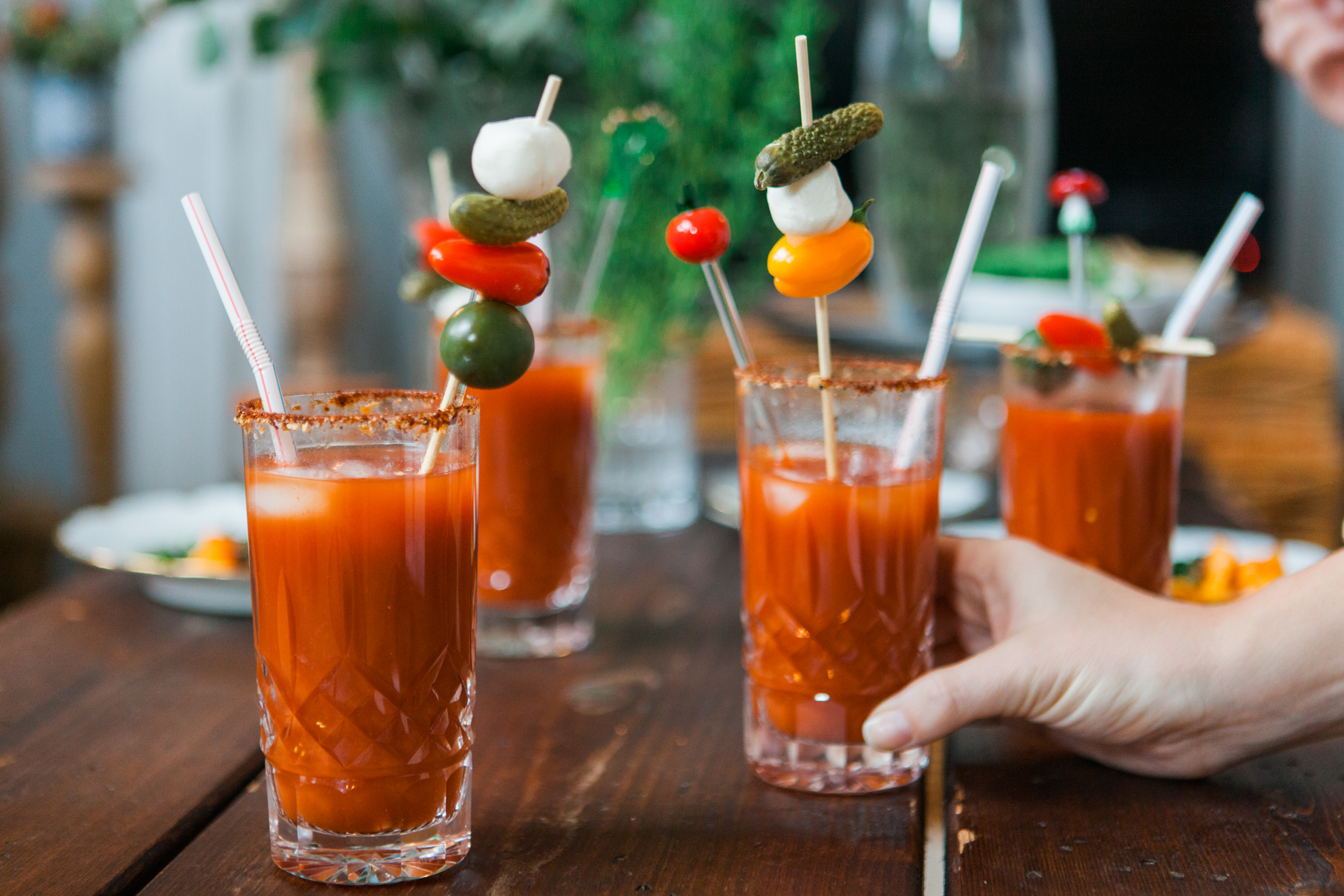 Prep work, outside of getting all the ingredients, is very minimal. Just make sure you've got a little countertop space to set up your scene. Lay out all the glassware, tools, stir sticks, garnish skewers, and pre-make the base of the mix in a pitcher as well.
Maybe add in some personal touches and voila! your fabulous bar cart has been built!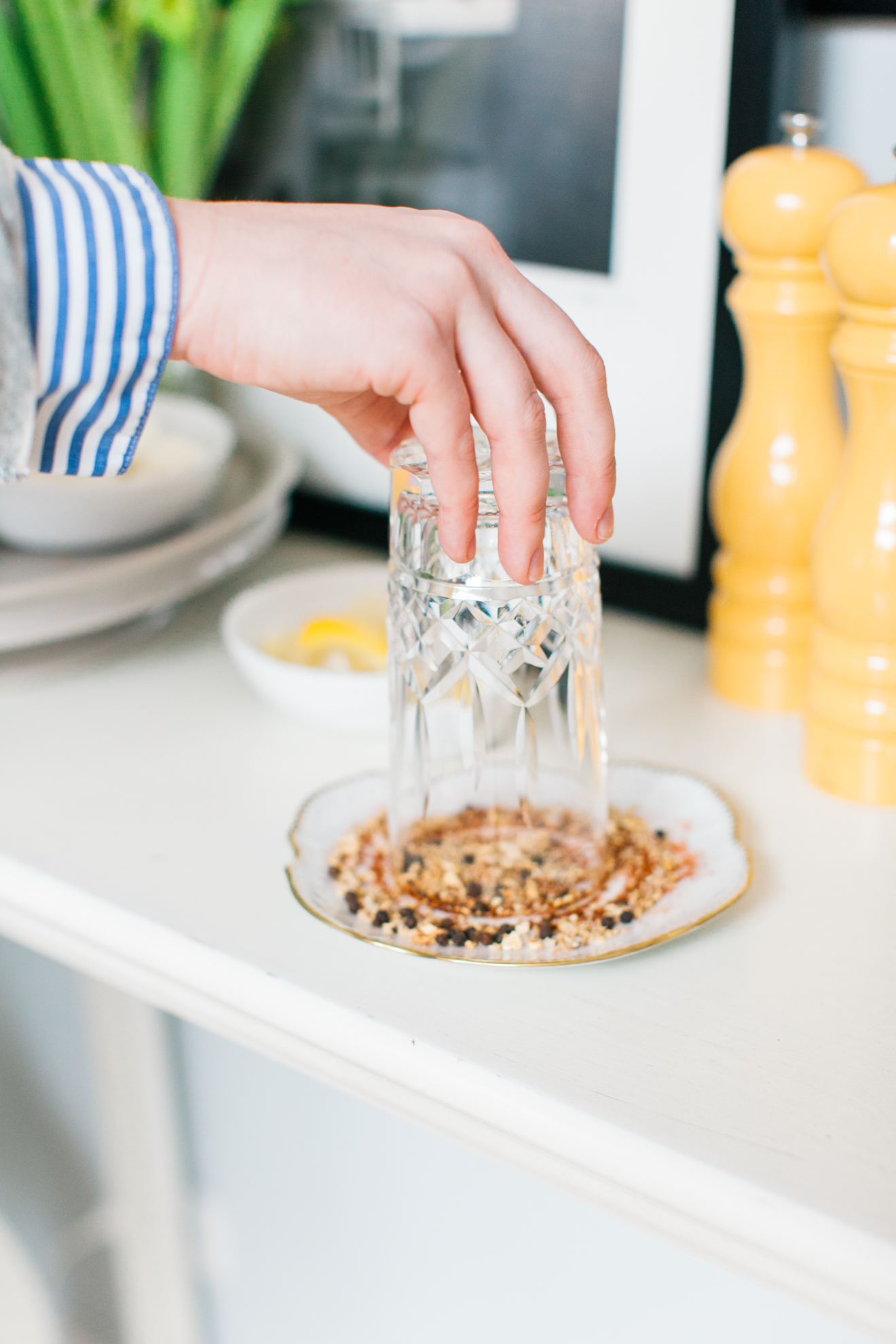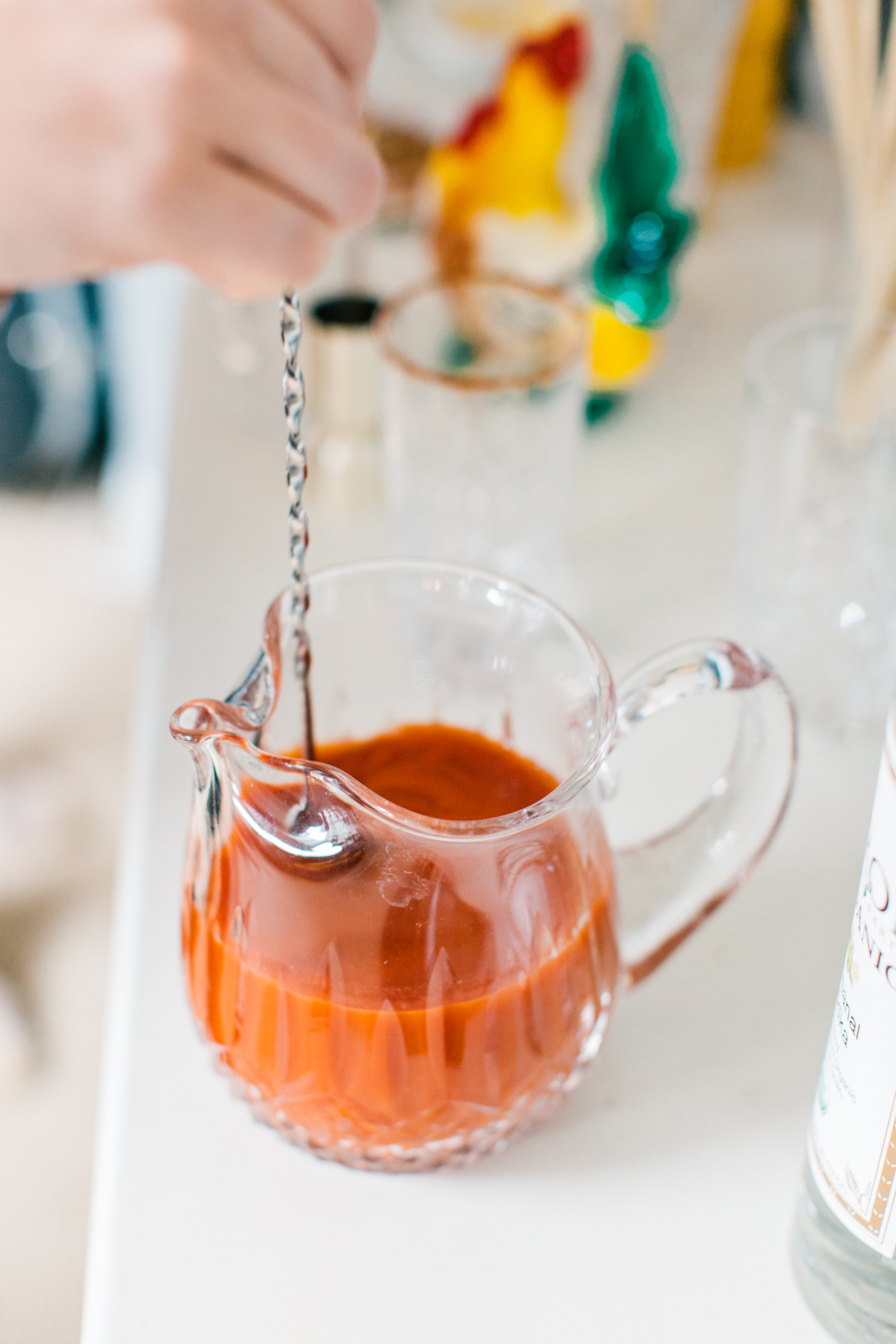 Cheers!
Chicago Style Bloody Mary
No brunch is complete without the perfect Bloody Mary Bar!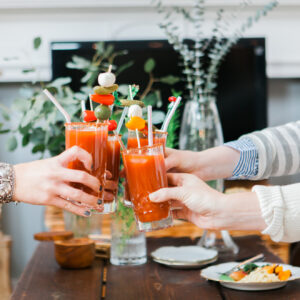 Ingredients
.5

tsp

Poppy seeds

1

tsp

Celery salt

1

Wedge lemon

Dill pickle spears

Cocktail wieners

12

floz

Tomato juice (make sure it's chilled)

.5

cups

Vodka

1

tsp

Yellow mustard

.75

tsp

Dill pickle juice

.75

tsp

Finely grated sweet onion

Sport or pepperoncini peppers
Instructions
1. Add poppy seeds & half of the celery salt to a shallow plate (similar to above) 2. Cut your lemon wedge in half & rub around the rim of your glasses 3. Flip your glasses upside down & rim the edge of your glass in poppy seed/salt mixture & then fill will ice. 4. Stir your V8 vegetable juice, vodka, mustard, pickle juice, onion and remaining celery salt in a pitcher. Add more mustard or celery salt to taste. 5. Stir gingerly until mixed well & pour into glasses. 6. Now the fun part! Grab your skewers and get to work – garnish them like your favorite Chicago-style hot dog. We love cherry tomatoes, a good sport pepper, a delicious cocktail hot dog, a dill pickle, and of course, a sweet onion! 7. Serve, sip, repeat!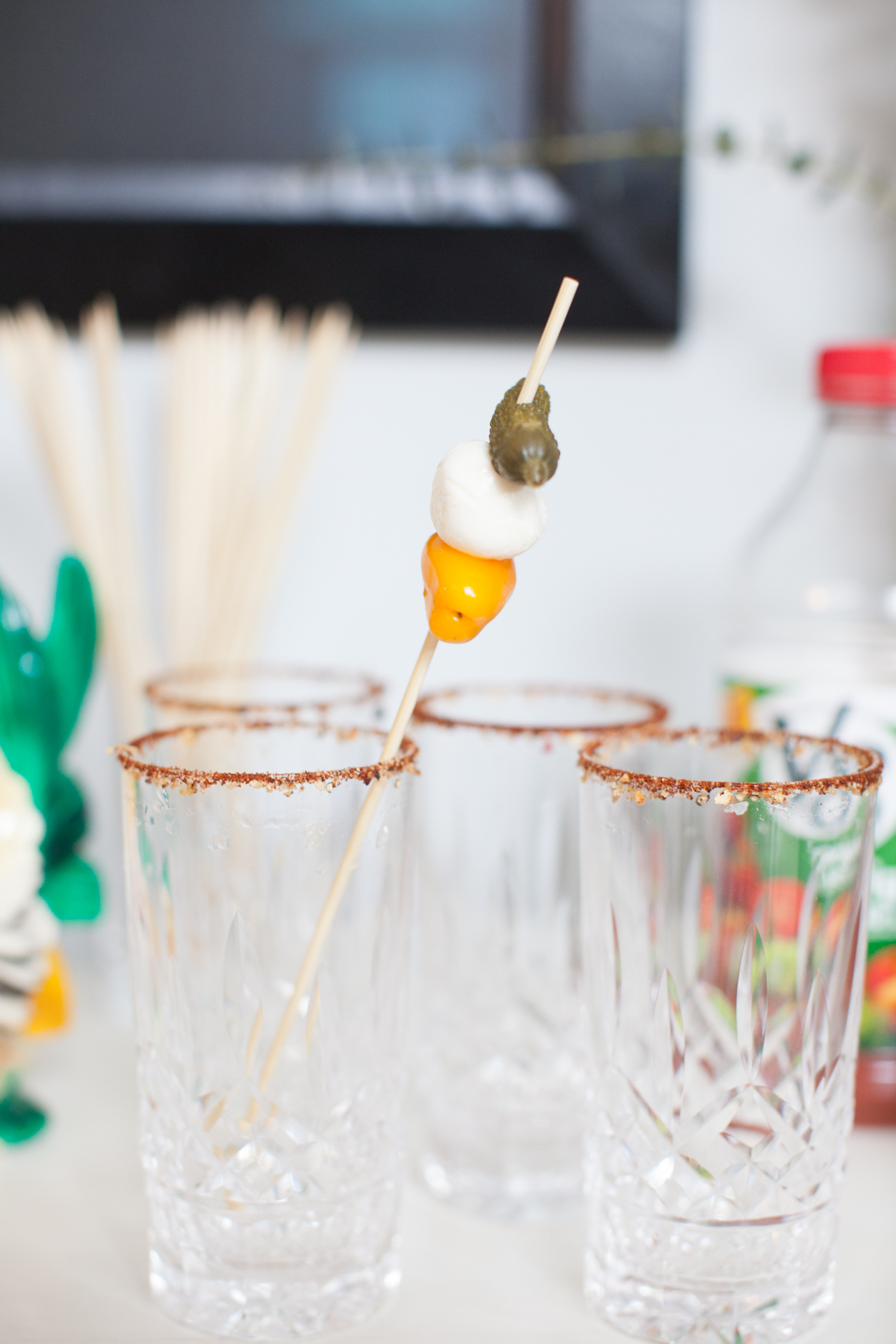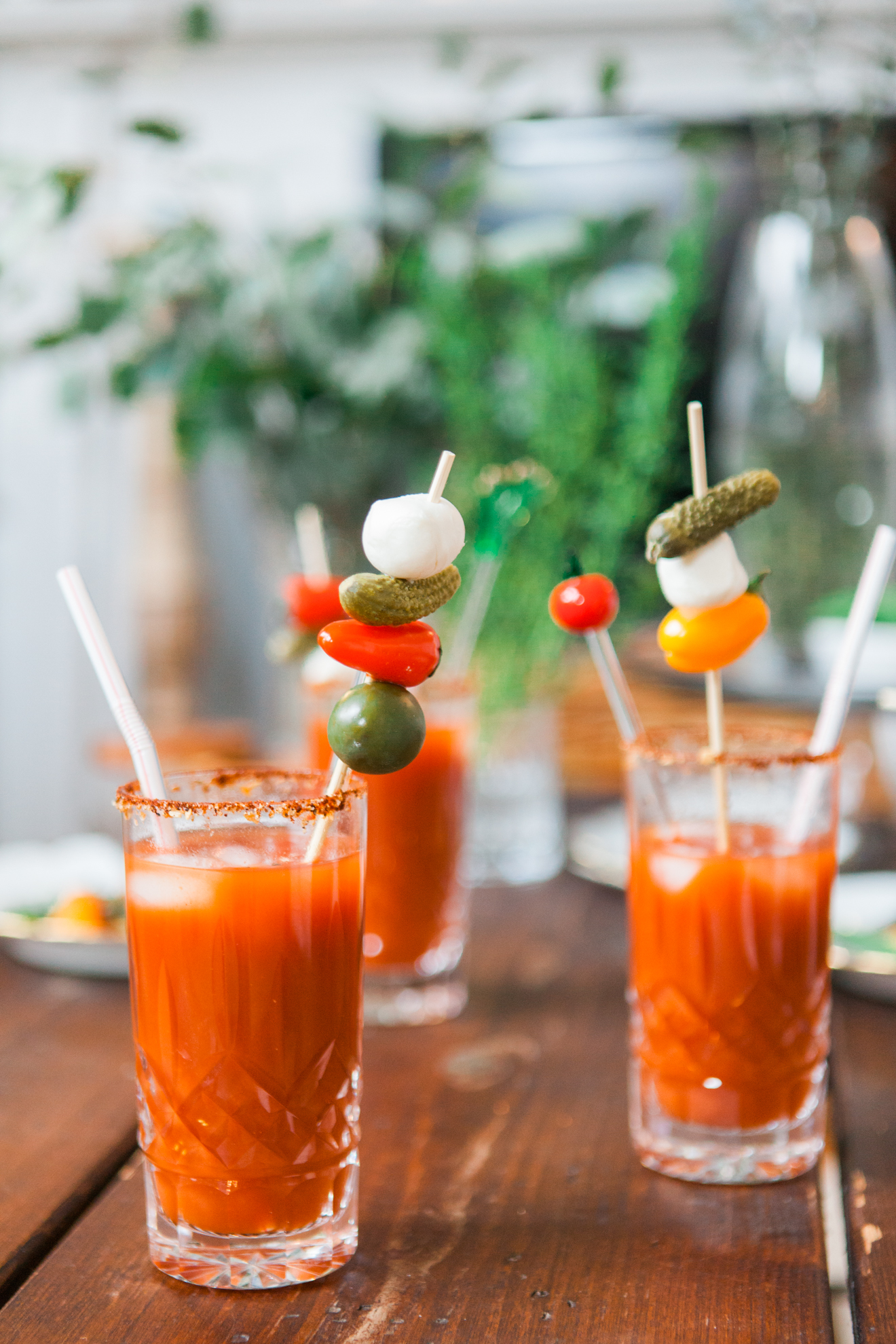 Cheers!