7 Smart Tools for Weight Management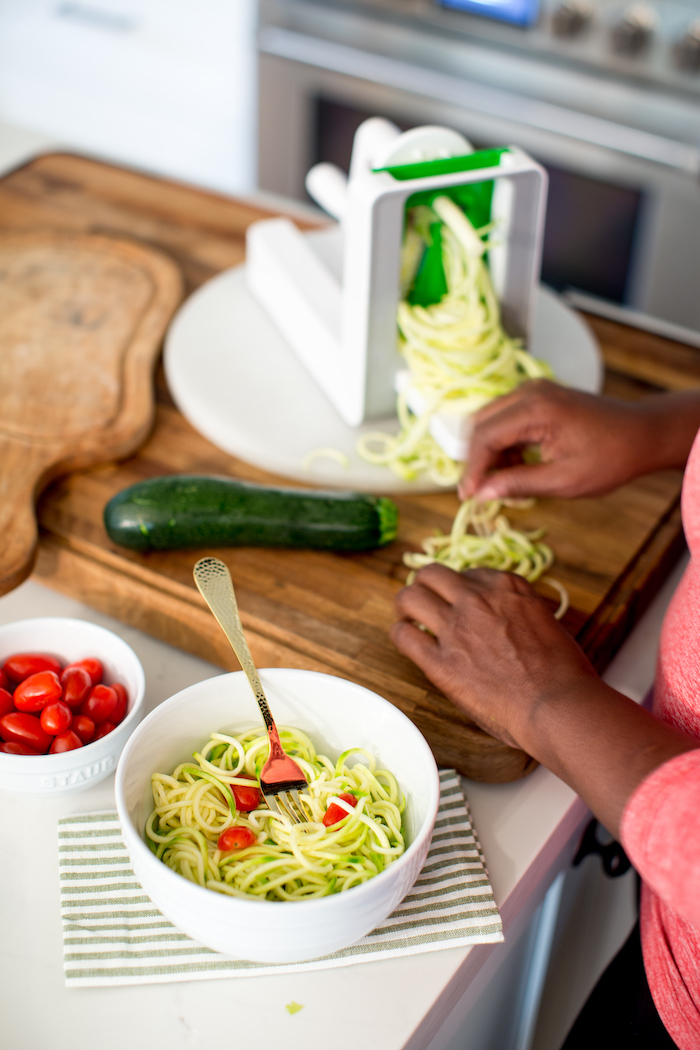 Weight is one of those things that every mom thinks about. It may be coming up with a pre-baby plan to keep your weight in check during pregnancy or a post-baby plan to help you get back into shape. Or maybe it's just maintaining a healthy diet so you can keep up with your little one's endless energy. While I can't comment on what to eat, when to eat and how to eat it. I can recommend some great tools to help you stay on track and make weight loss easier!
Eggs are known to be a great source of protein and also one of the easiest snacks or meal starters. Eggs are also extremely portable if you peel and boil them! This egg cooker by Dash is the perfect companion for any mom trying to save time. Boil enough eggs for the entire week or you can eat them in a pinch or hand them out to the kids for breakfast.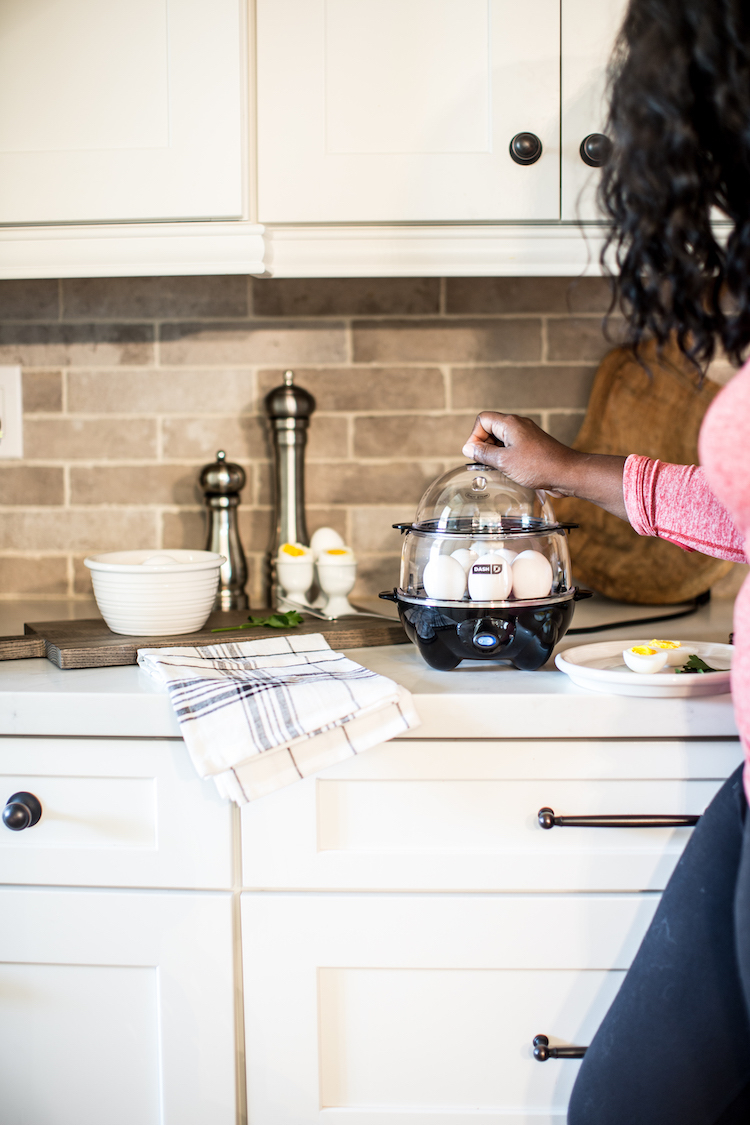 I love the way it works within minutes and you don't have to worry about guessing when your eggs are done. Each egg gets a small poke at the top with a tool that is provided and then you fill up the container with about 4 oz of water. Put the eggs in and turn it on! It's really that easy. You'll hear a little beep that indicates the eggs are done.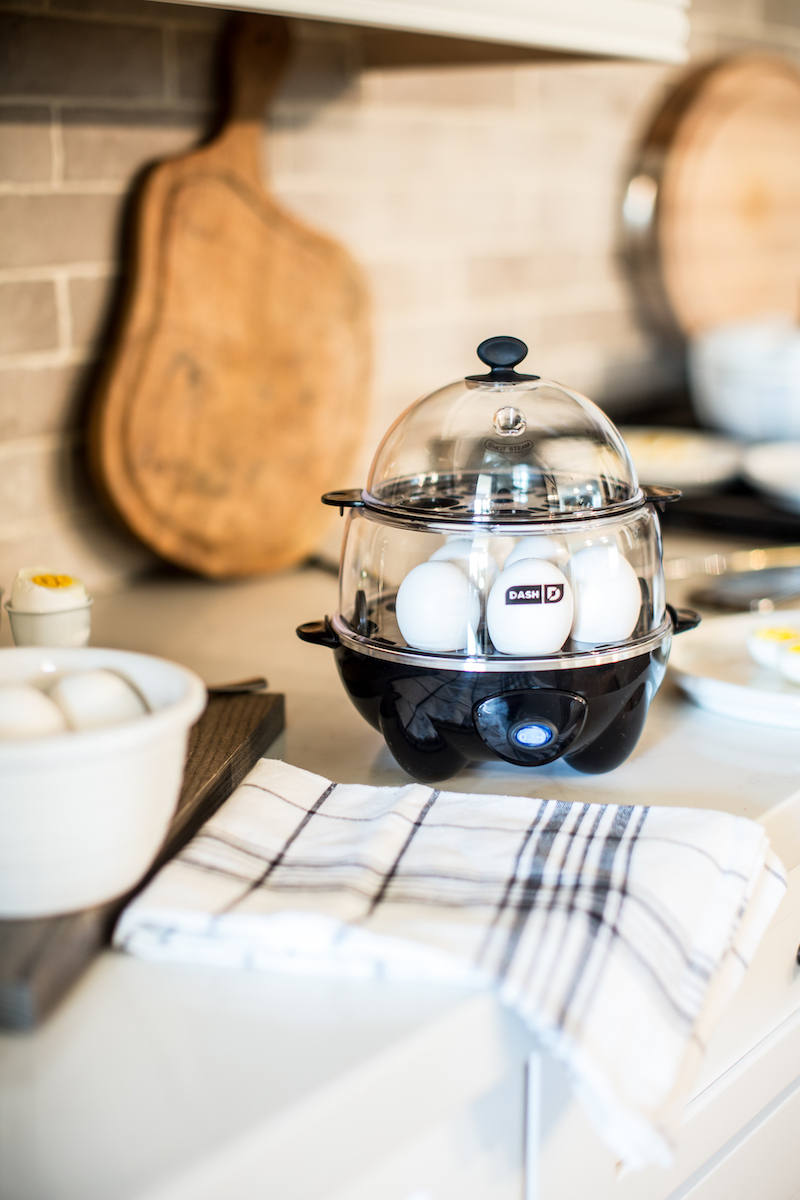 Healthy Meals
This OXO Good Grips Tabletop Spiralizer is the perfect way to mix up your meal plan during the week. With this contraption you can make noodles out of everything. Ok, well not everything but you will be surprised what you can add! The most famous thing to spiralize is zucchini. Just a few spins through and you've got yourself a bowl full of delicious zucchini noodles that go perfect with marinara sauce, or even tastes amazing with a bit of olive oil, salt and pepper! It's basically every low carb dieter's dream!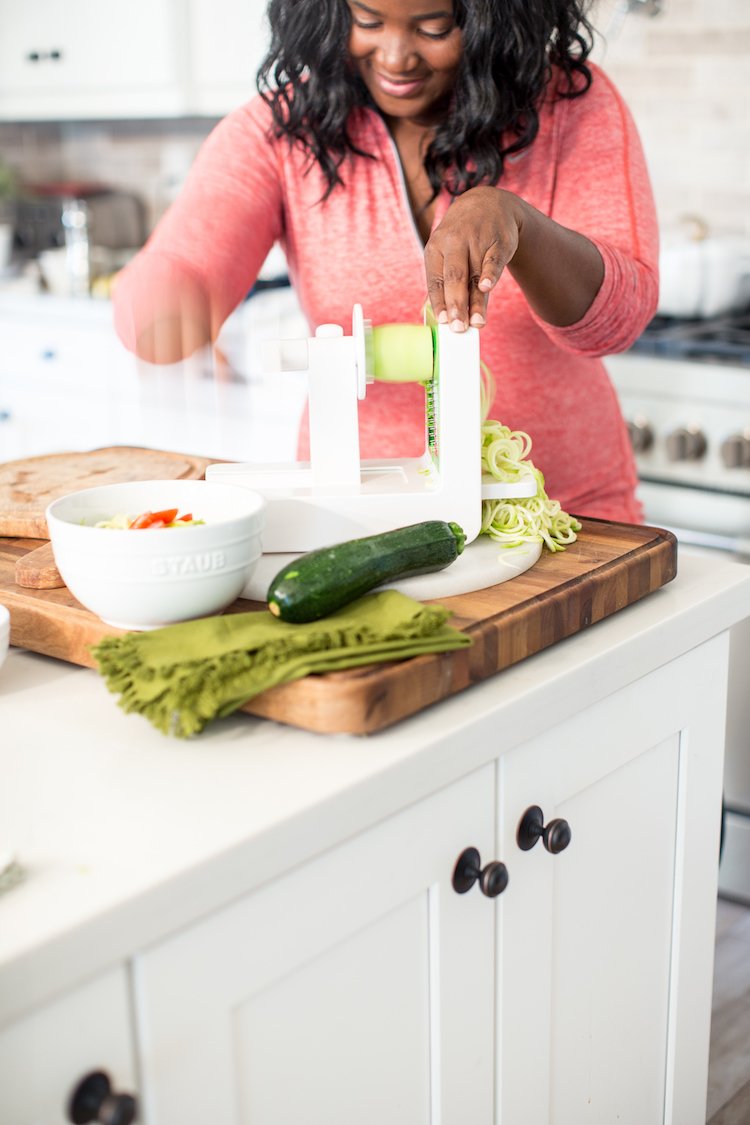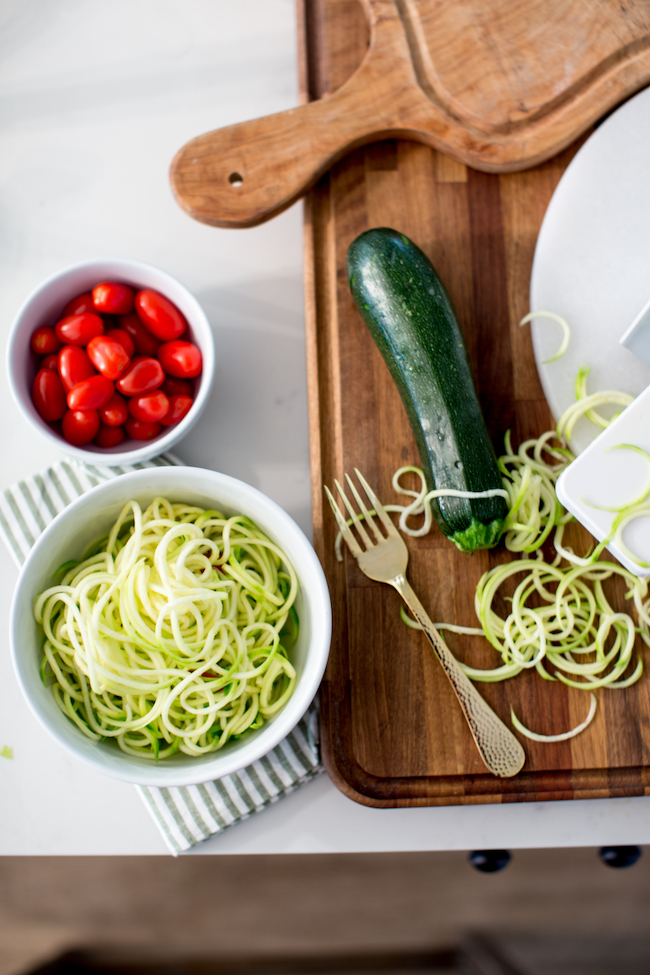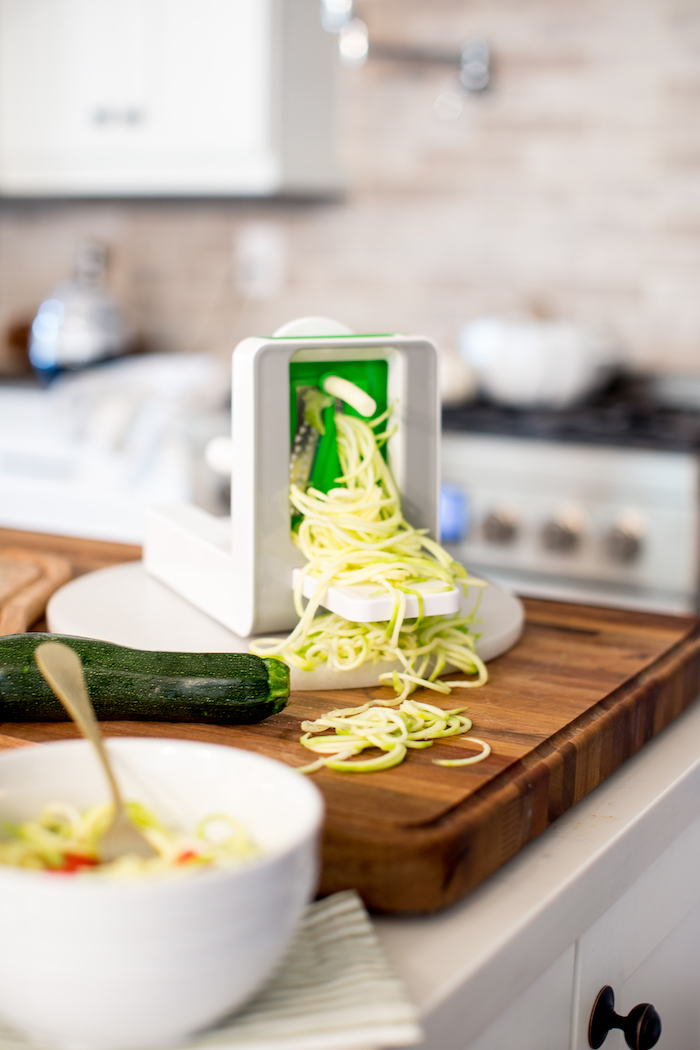 Salad prep is another one of those weight loss staples. Most diets require that you lay off the dressing and use lighter options like olive oil and vingerattes. This Misto sprayer turns your everyday healthy oils into its own spray.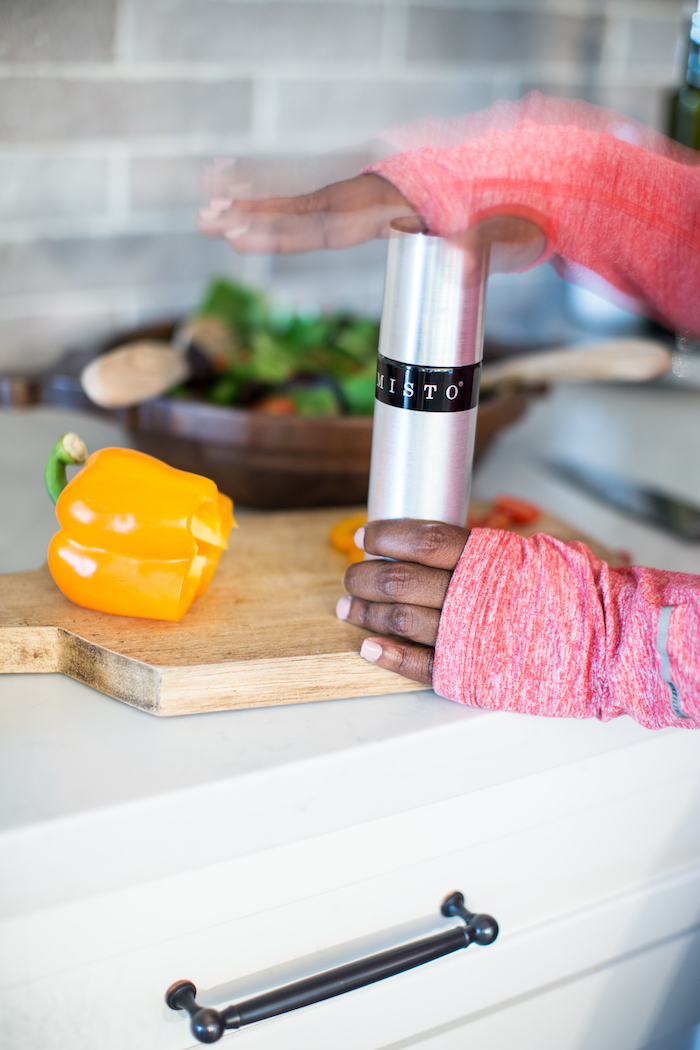 Simply fill to the recommended line, put the top on, and give it a few pumps until the pressure is just right. After that spray the oil on your desired meal! I love it because it gives an even spray over something like a salad, instead of a drizzle that sometimes becomes too much.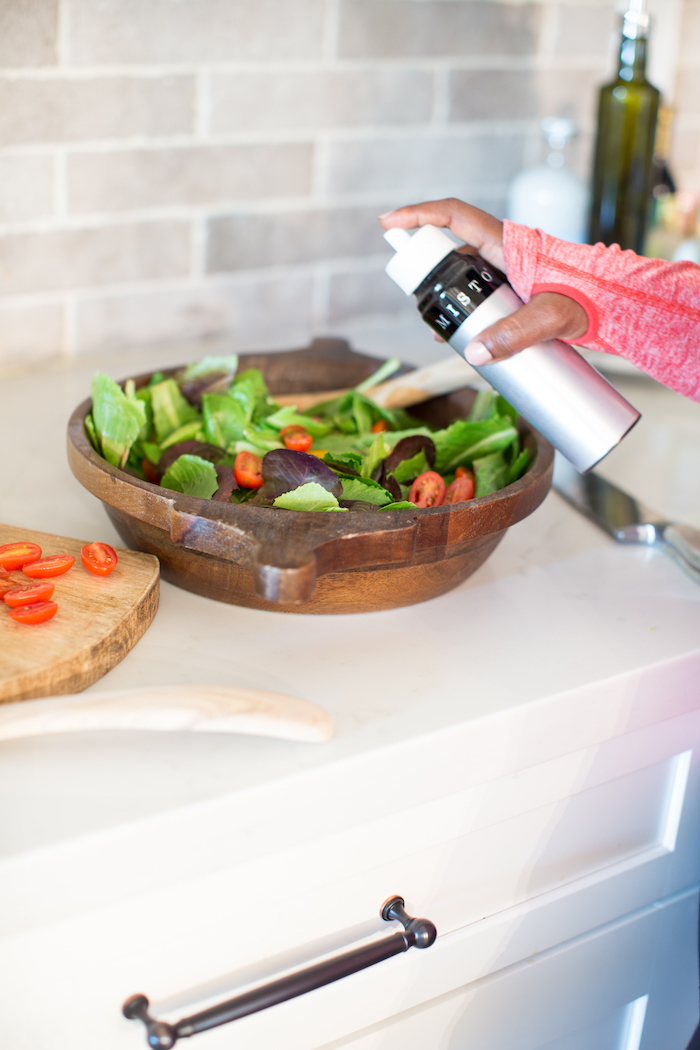 Fast Prep
Moms are busy. Not only are we trying to keep ourselves together but most of the time we are trying to keep everyone else together too! Doing things efficiently is important but when it comes down to it, we need to do things fast!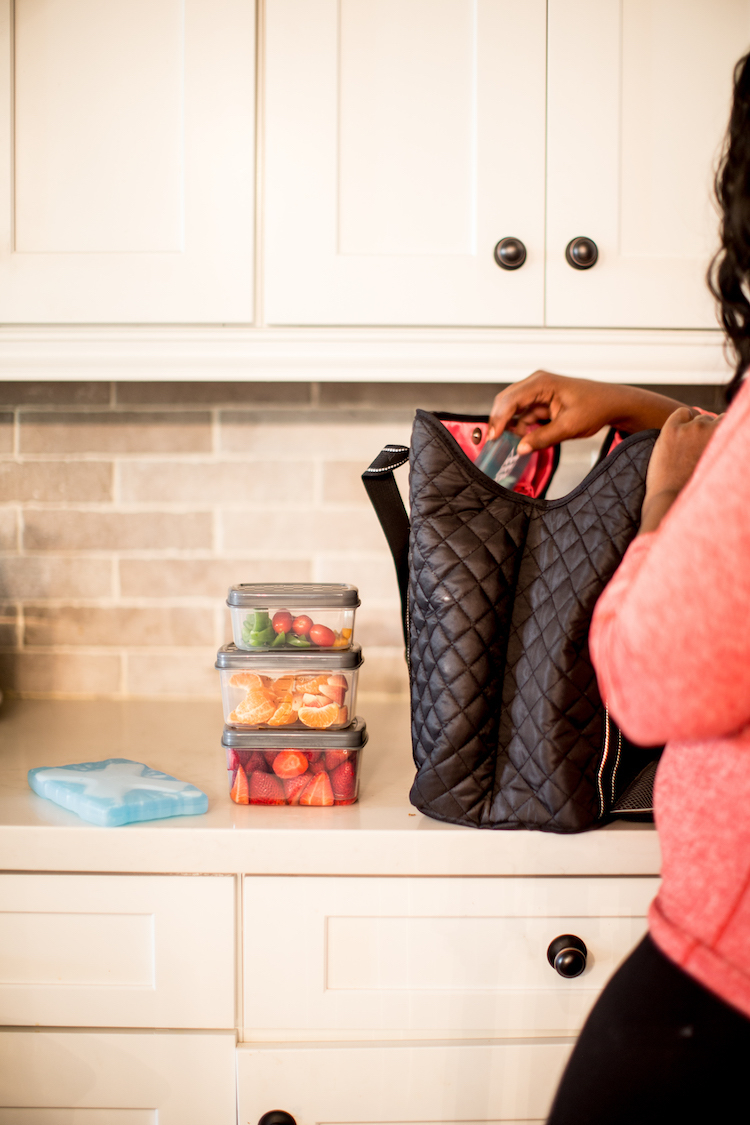 Cutting up veggies and fruits for easy snacking is a lot easier with this roomy tote by Fit & Fresh. You can throw the Jaxx Quilted Fitpak Meal Prep Yoga Bag right over your shoulder on your way out the door and trust that your food will be nice and chilled when you're running errands or after a class.
Fit & Fresh also makes things easier by providing containers that help promote portion control for those who are watching calories or macros.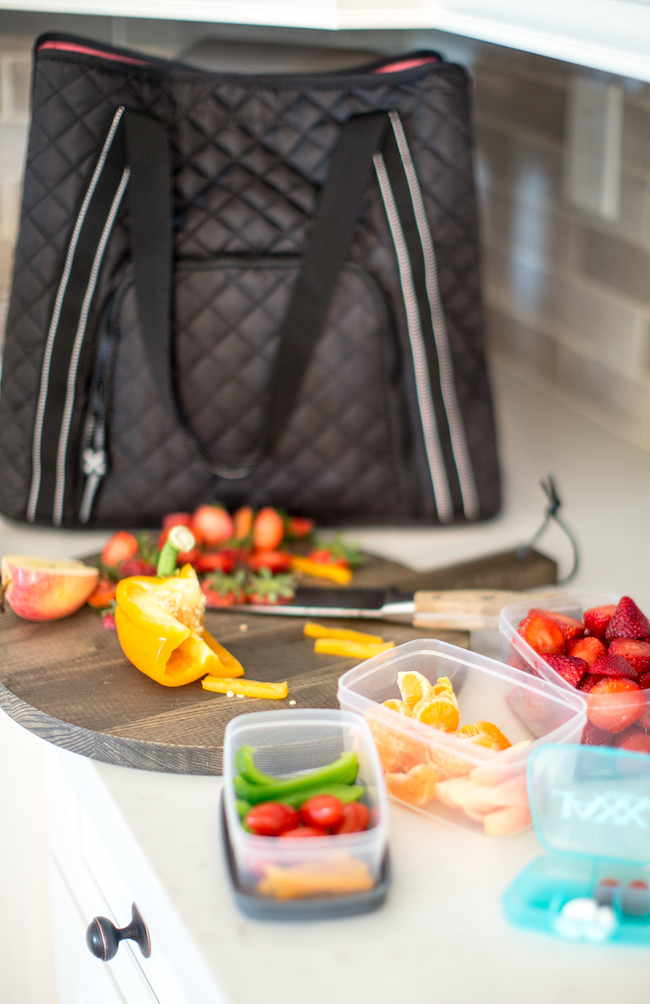 There's not a mom out there who hasn't heard of a meal replacement shake or a protein shake. No matter which one you go with, shakes can be your saving grace on busy days when you honestly can't stop to eat! Vitamix now has a 20-ounce personal blender with that fits most car cup holders so you can blend and go!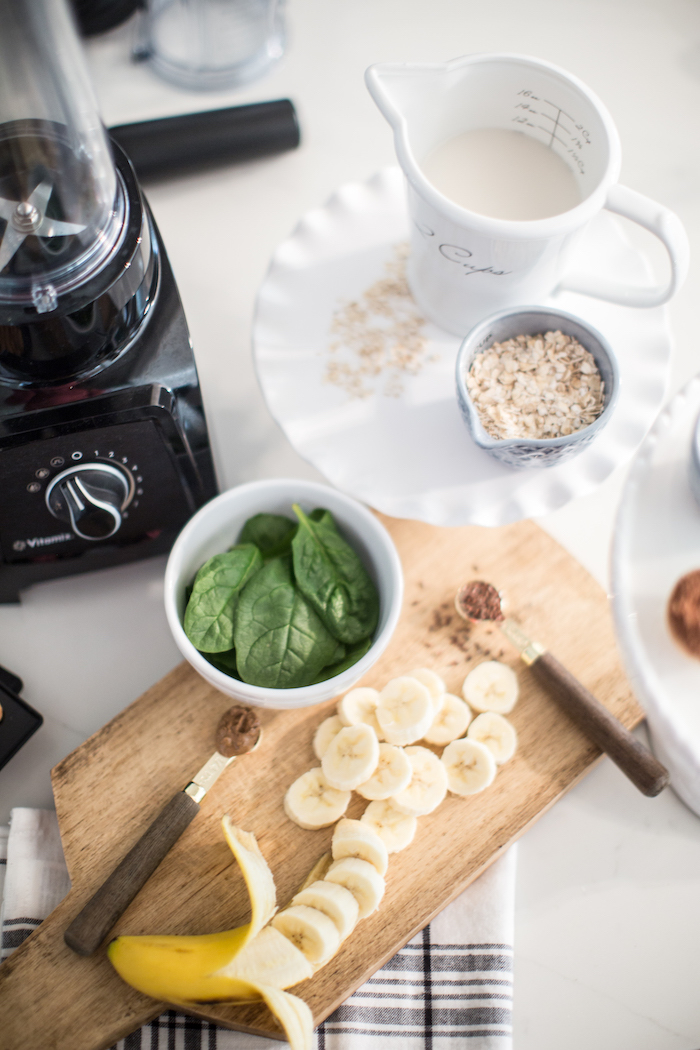 It has preset blending options so you don't have to guess how to blend what. Or if you do have a specific way you want your smoothies or shakes to blend then you can completely go custom!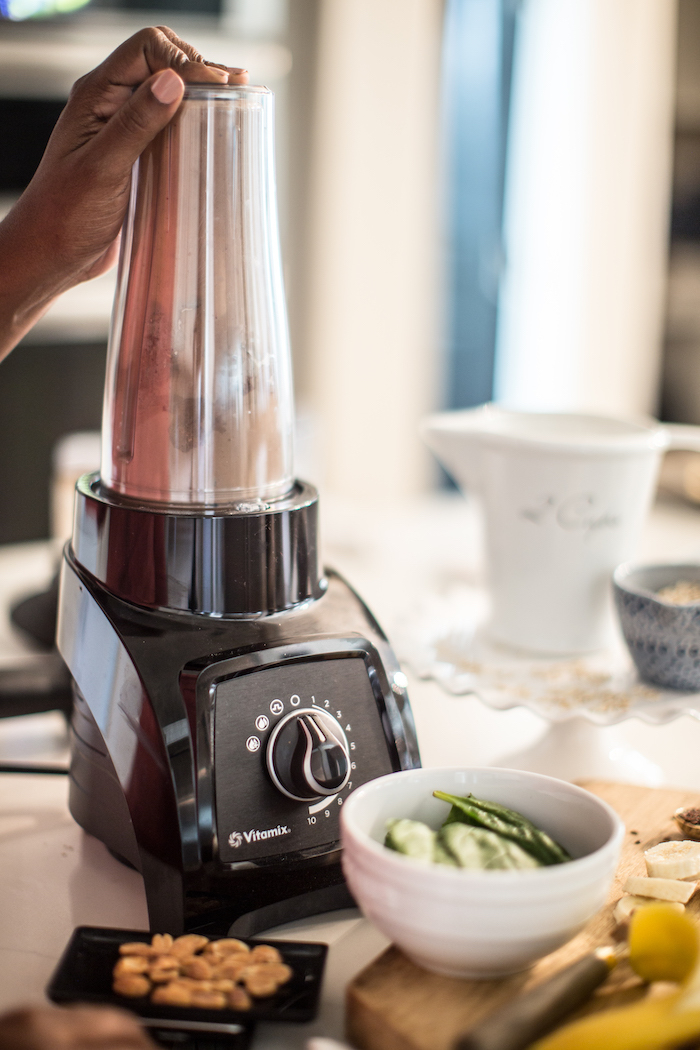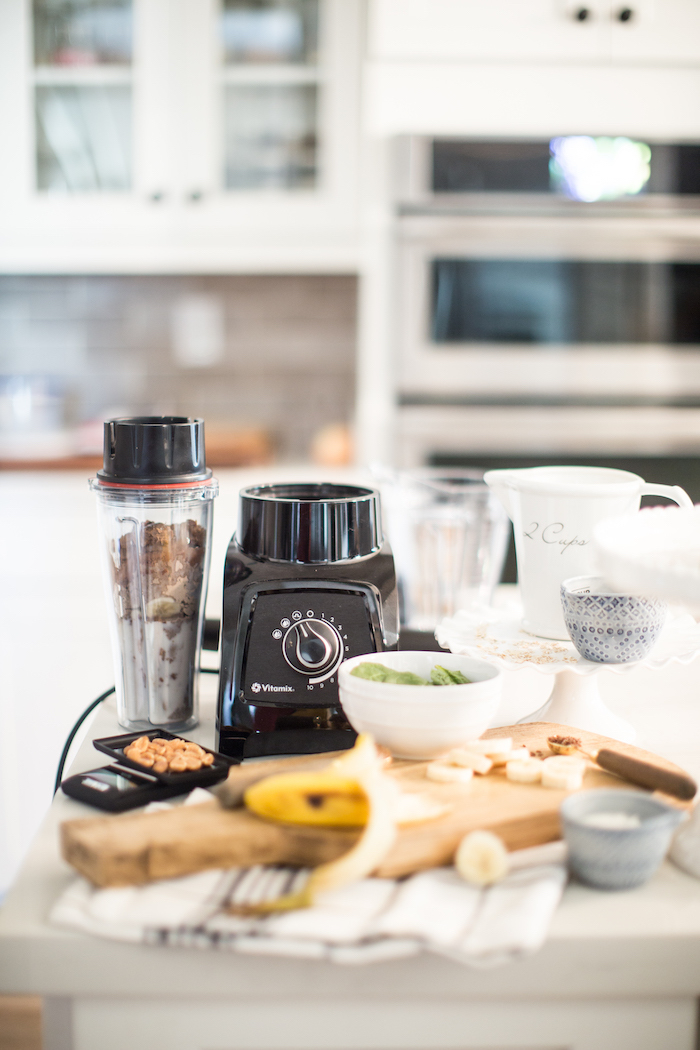 Smart Tools
There's nothing like products that work for YOU. The Escali Body Analyzing Bathroom Scale measures percentage of body fat, body water, lean muscle as well as bone mass and body weight for up to eight users! When you step on the scale it automatically recognize you and calculate your body composition based on your weight measurement.
(BONUS: For 20% off the scale, use code: INSPIRED on Escali.com)
If you're beginning your diet, a lot of experts recommend that you weigh your food to see exactly how much you are consuming. This pocket-sized food scale travels perfectly and fits into your purse, gym bag or work drawer. It's designed to weigh very small items for ingredients or portions so it's perfect for snacks like almonds or peanuts. I like to keep it next to my blender so I can see how many oz of peanuts I'm putting into my shake. Nuts are one of those snacks that seem innocent but can sneak up on you calorie wise if you consume too much.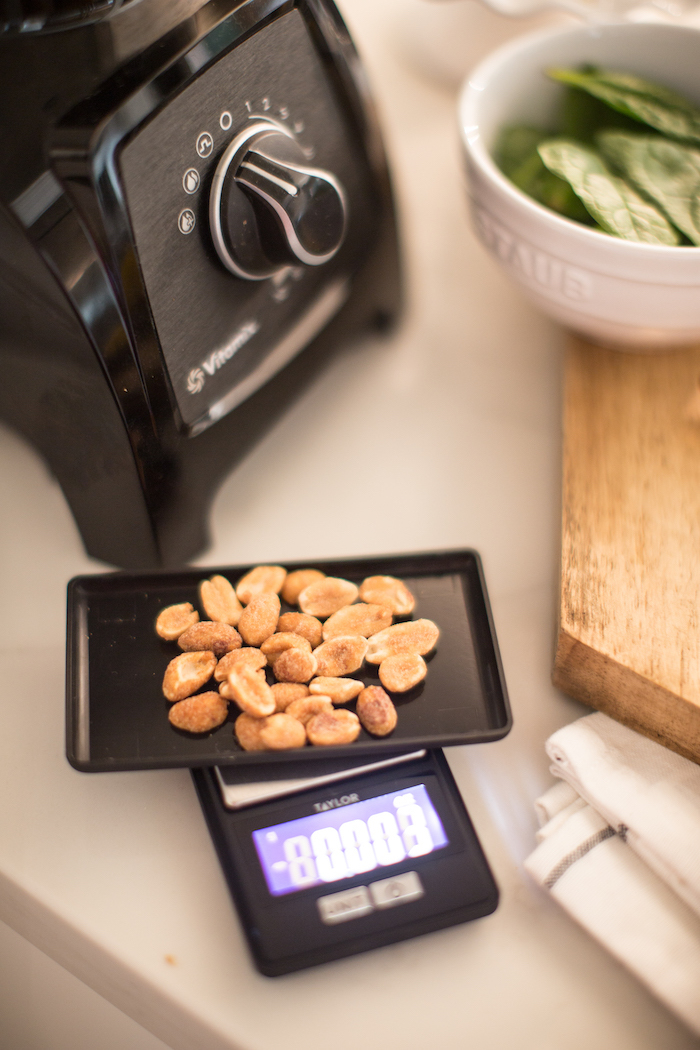 Are you ready to add some of these products to your daily routine mom? When it comes to your everyday routine finding products that work for you, save you time, and help with goals is worth it!