Single Serving Thanksgiving Dinner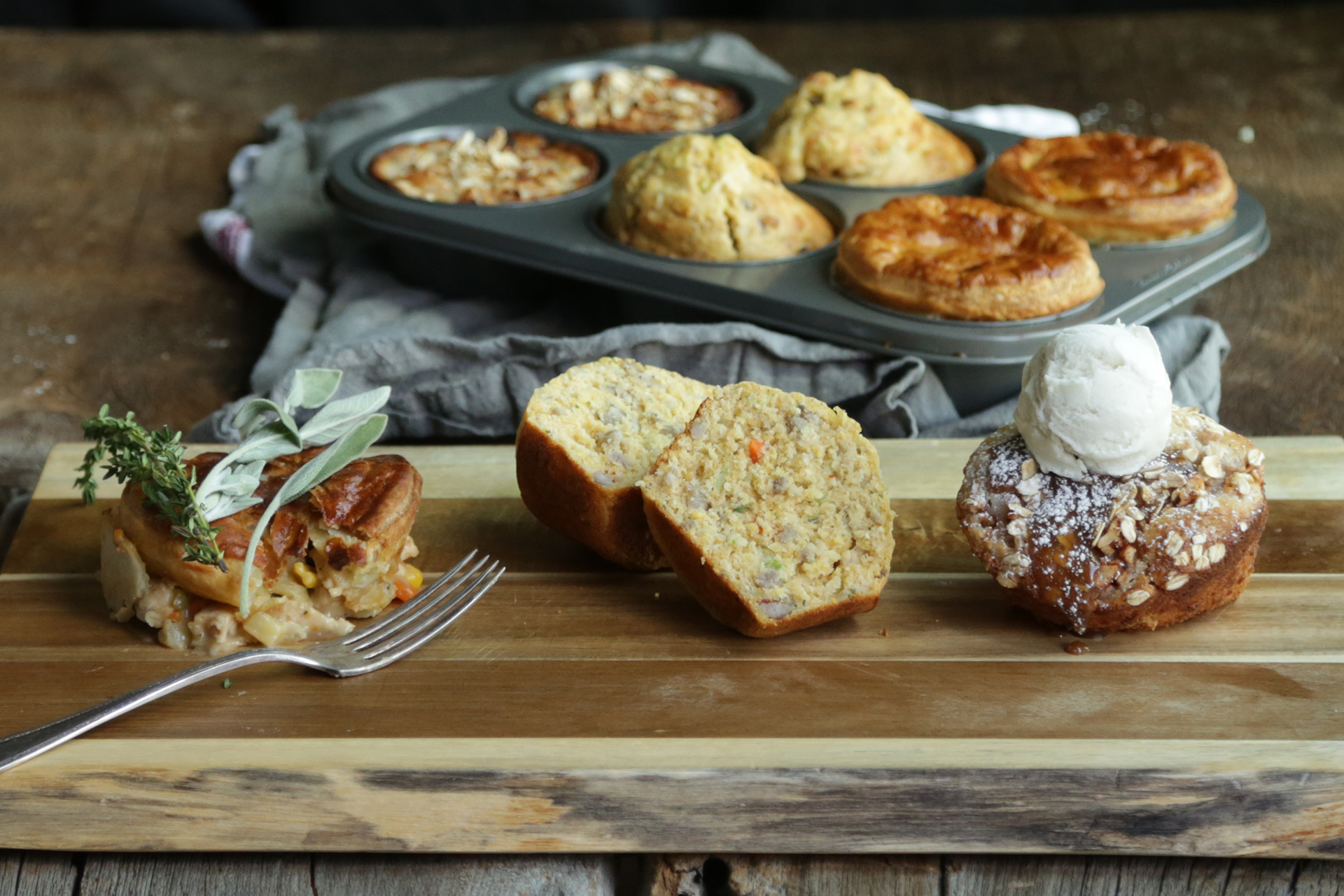 There have been a few times in my life that I was spending the holidays by myself. Most notably when I was in the restaurant industry and away at college. Yes, I went home for Christmas and occasionally Easter, but more times than not I was chillin' at home on Thanksgiving watching football and eating garbage. There were a few times where I made a turkey or some side dishes, but when it was all said and done I had all this leftover food that I had no idea what do with. Well I think I've finally found a solution for those folks on their own, or with just one other person, this Thanksgiving and you won't have to cook a big ol' turkey either…
Enter stage left the Single Serving Thanksgiving Dinner.
When I was coming up with this I was thinking about how to almost make muffins that have a Thanksgiving theme to it. However, after much thought and reflection on all of those solo Thanksgivings I thought it would be way cooler and beneficial to figure out how to get single portions that actually have sustenance into a large muffin tin. Hopefully I got it right.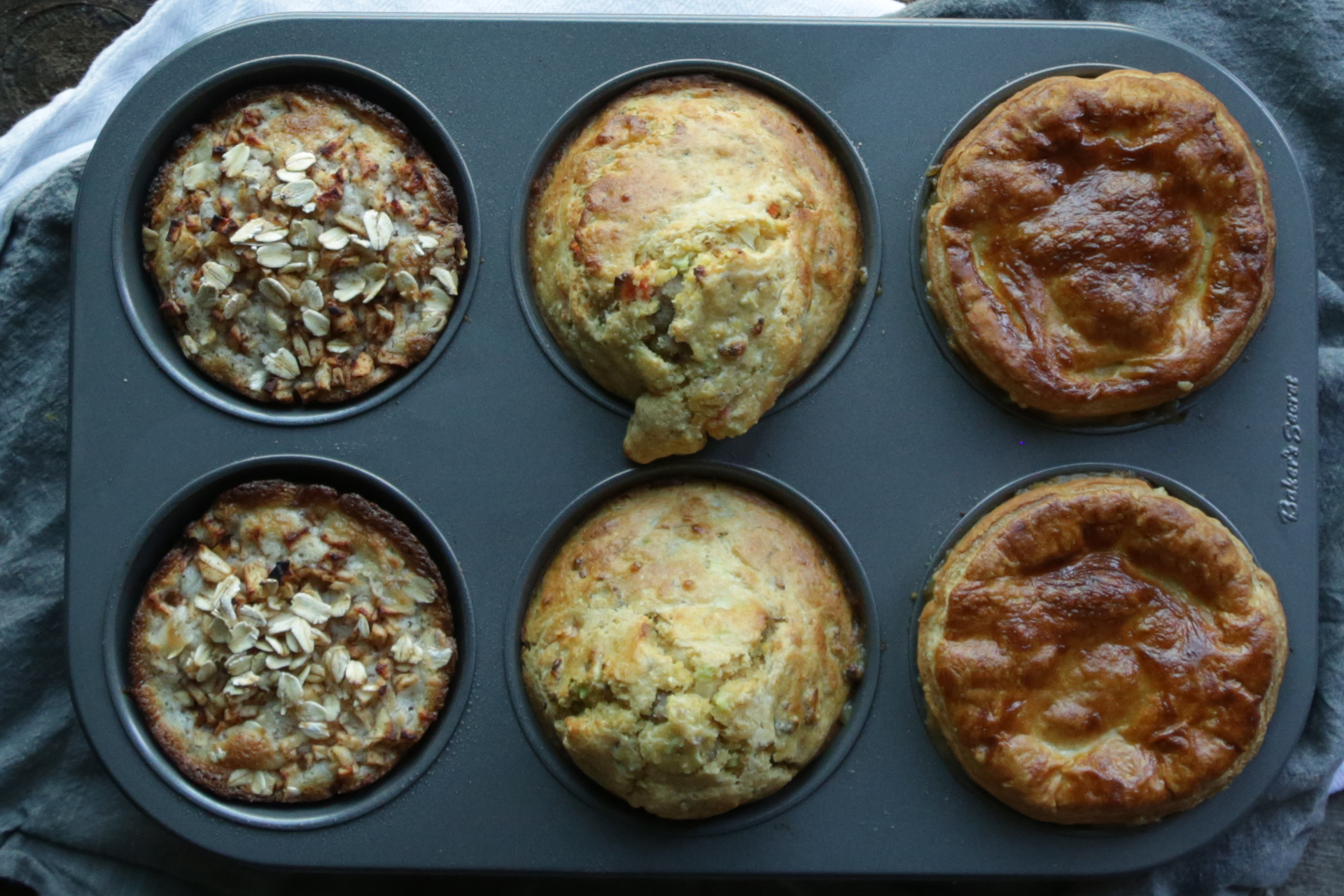 Now before I break down each one of these beauties I want to say that you are not limited to only these. I mean the possibilities are endless in these recipes. You could do a sweet potato pie, mashed potato muffins, mini veggie casserole, seriously you are only limited by your own creativity. When making these I wanted to hit my favorite things about Thanksgiving, which are turkey, gravy, stuffing and of course dessert. Hands down the most versatile course is dessert, but I wanted to keep things simple and delicious so I went with an apple cobbler.
Since we are already talking about it, let's work backwards starting with dessert. Because we are in the season I've made a million things already revolving around pumpkins, sweet potatoes, cakes, etc. so I wanted to change it up. I have the simplest recipe for apple cobbler and it always turns out delicious. The batter is literally 1 cup of self-rising flour, 1 cup of milk and 1 cup of sugar, that's it.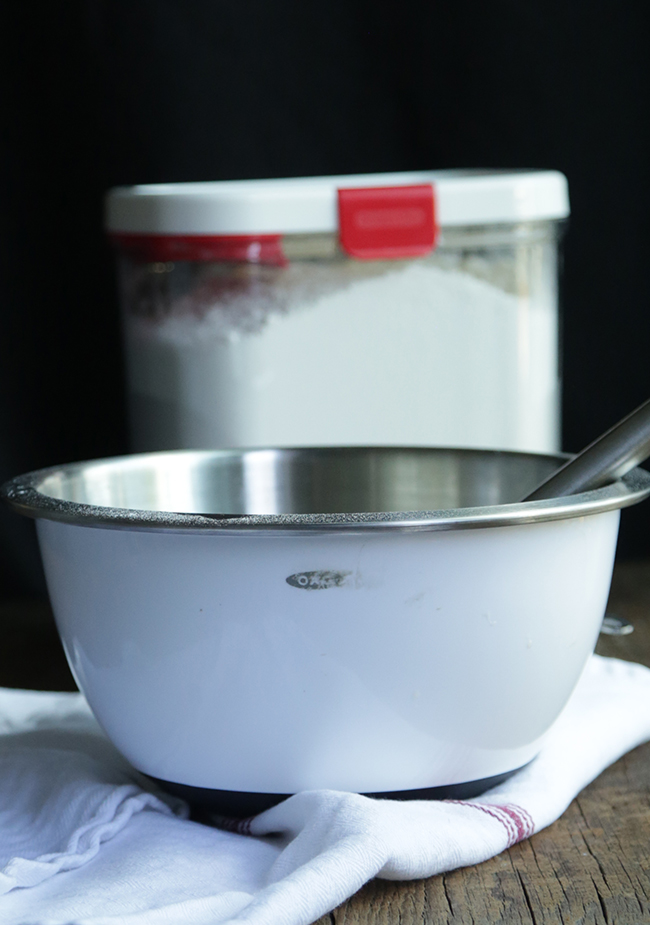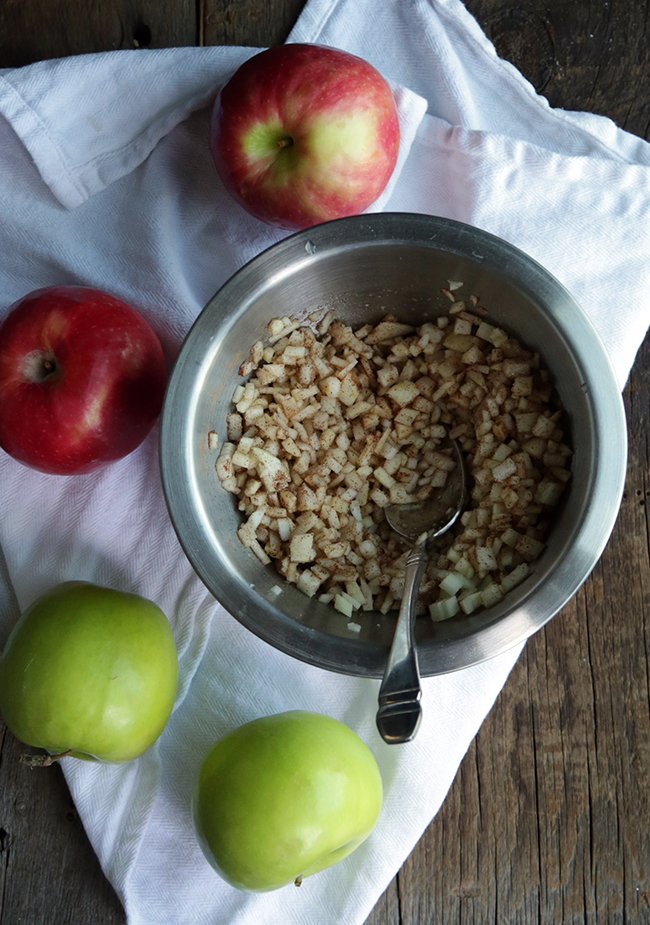 From there the fruit is all up to you. You could do peaches, blueberries, pears, I don't care, the batter is the base and it starts with that. I spiced up the apples a bit with lemon juice, sugar and cinnamon.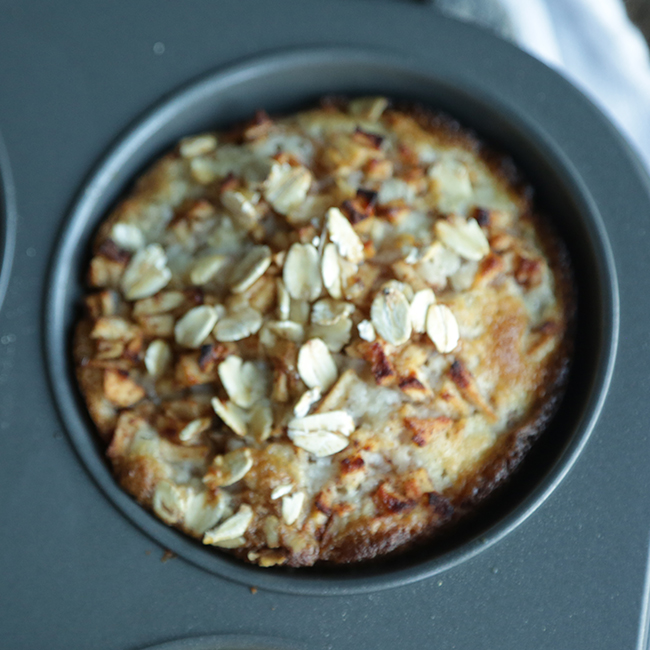 Oh and I threw on a few oats.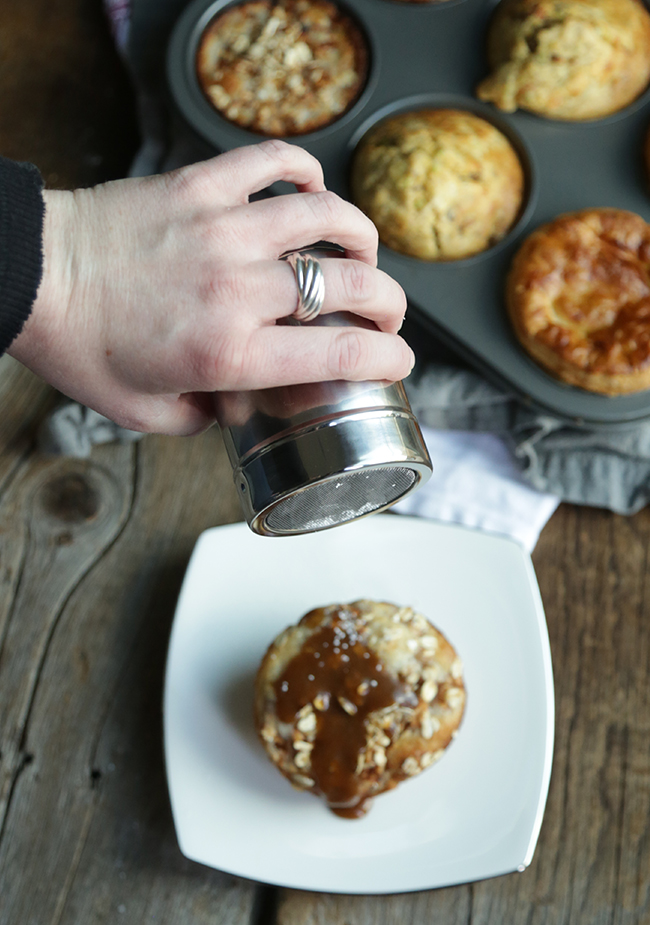 Next up is the stuffing. This is probably my favorite thing to eat simply because you only really get to eat it once or twice a year. You can eat cobblers all year and just think of all the turkey sandwiches you've eaten in 2016? Exactly! However, I bet you've only had stuffing maybe 1 time this year. I'm obsessed with cornbread so that was the base of the stuffing recipe that I went with.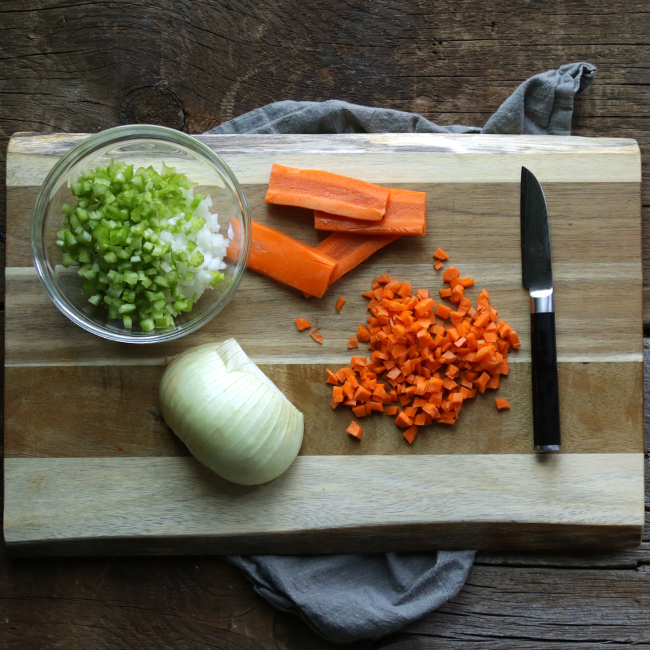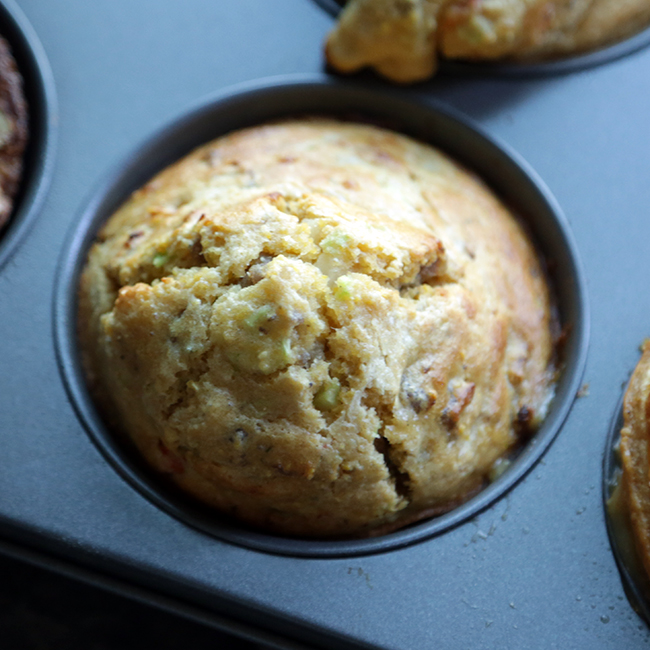 To make it more of a traditional stuffing I added in some onions, celery, carrots, cooked Italian sausage and of course thyme and sage. You can certainly make your own cornbread muffin recipe for this or use a pre-made dry mix, which is what I did.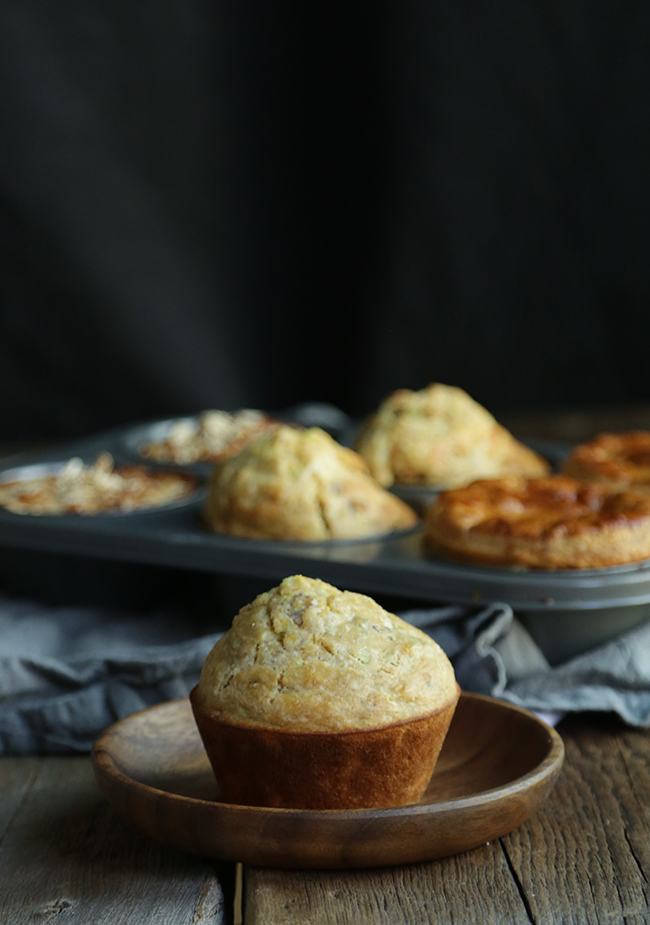 Last but not least we have to talk about this turkey pot pie. I don't care what's in 'em, I love pot pies. You get your veggies, you get your gravy, you get turkey and of course you get a pie crust.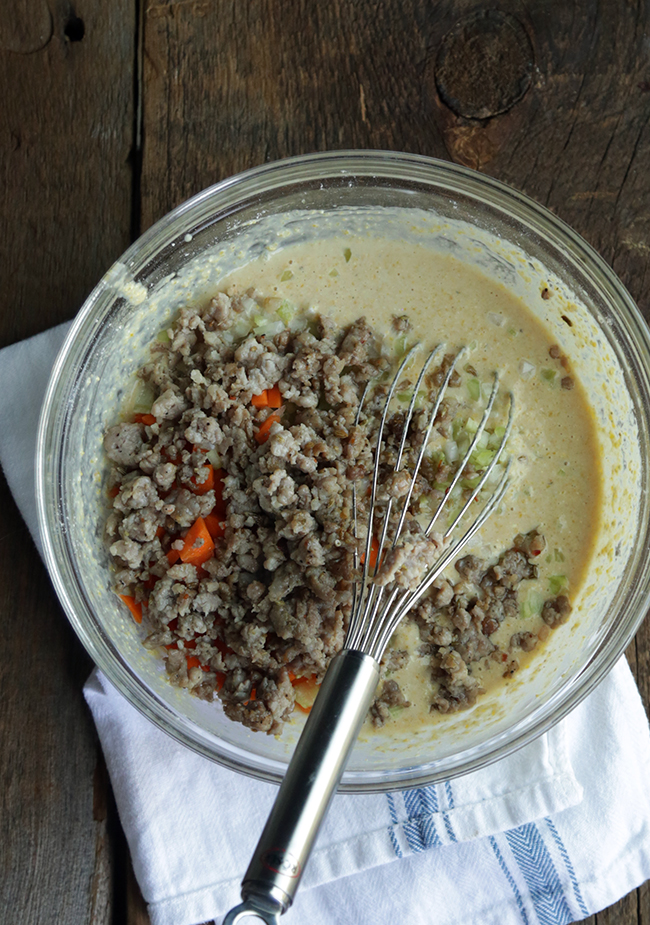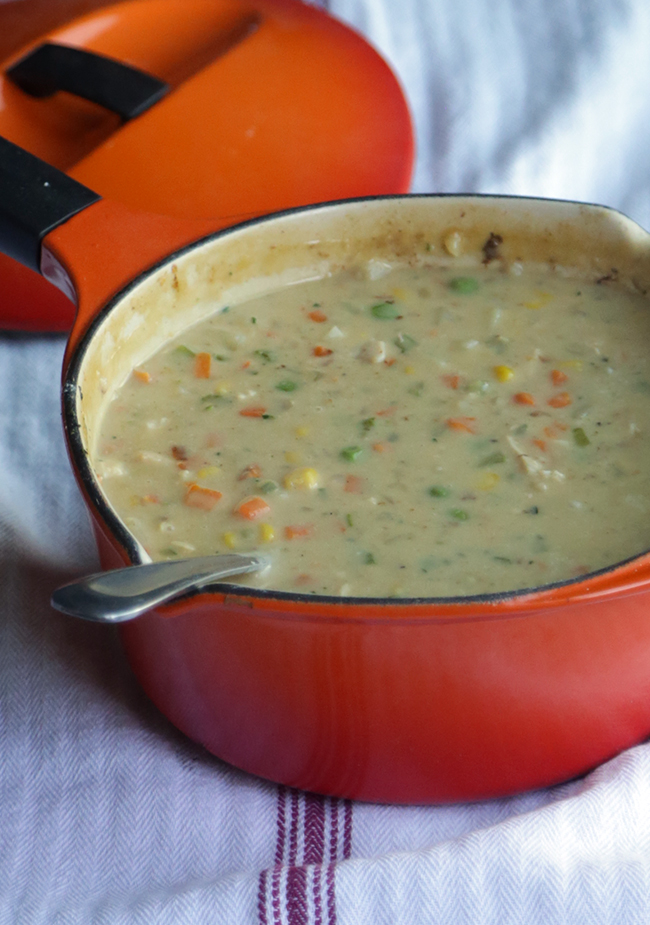 I did a unique combo of a pie crust shell and a phyllo dough top. I just love the flaky layers of phyllo dough, plus it's so delicious when dipped into that turkey gravy goodness.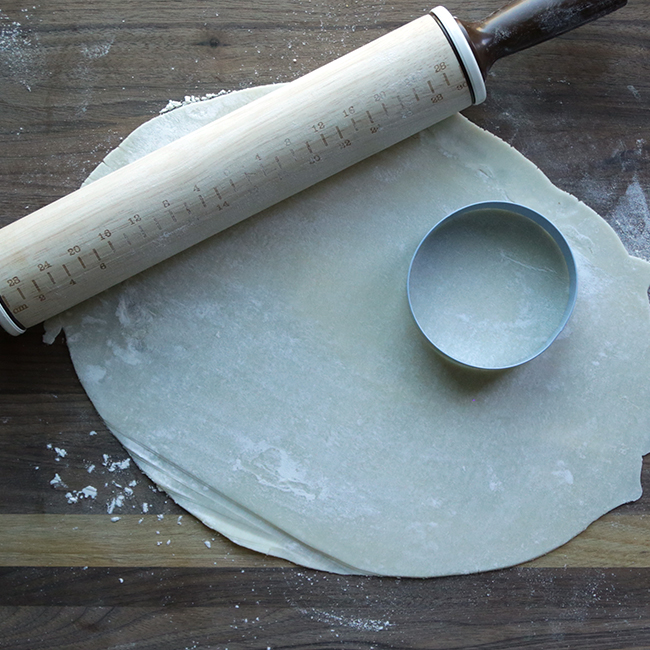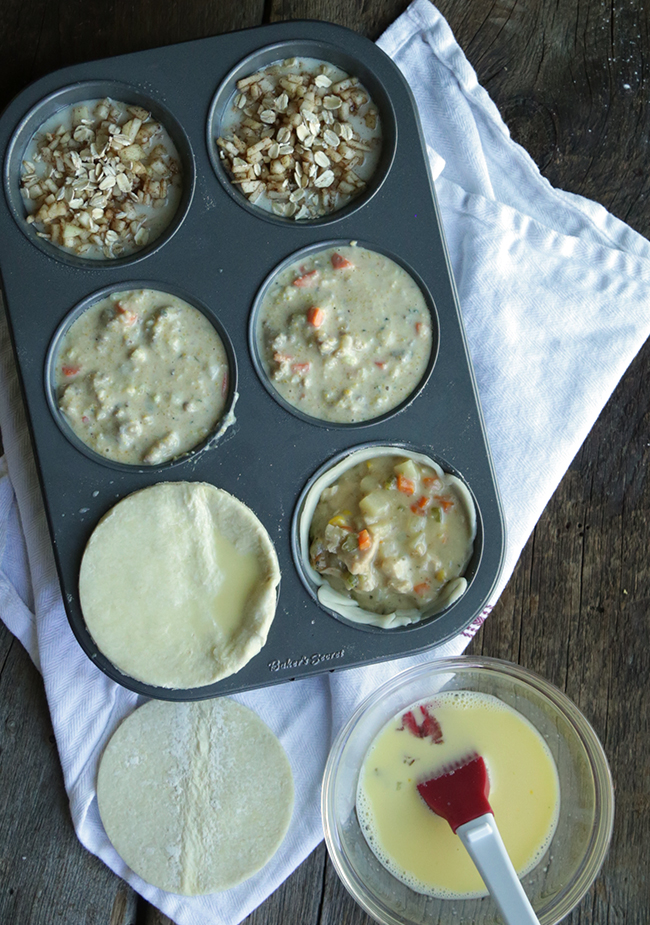 You can certainly use all phyllo or all pie crust, but in the spirit of always flipping the script, I went with the combo.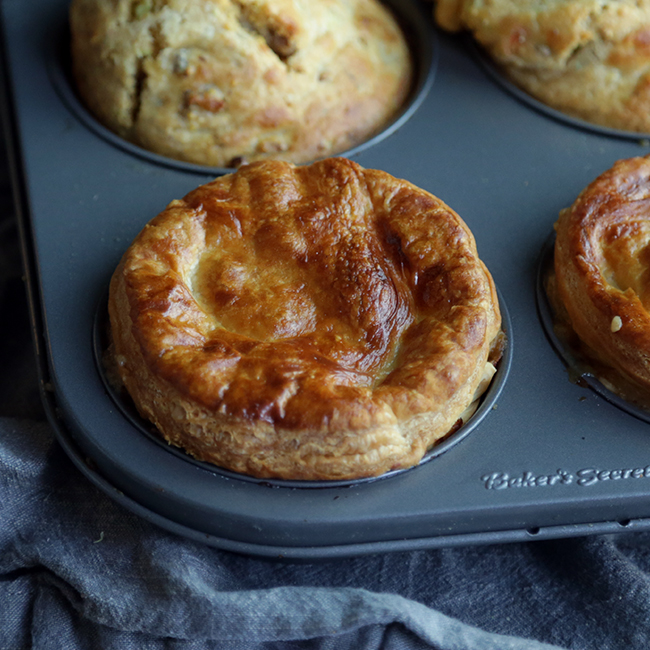 Once everything is prepped up, and you may need to leave some things in the refrigerator while you finish the other recipes, you place it in the Texas Sized muffin tin and you bake at 375° for only 25 to 30 minutes. It's seriously that easy.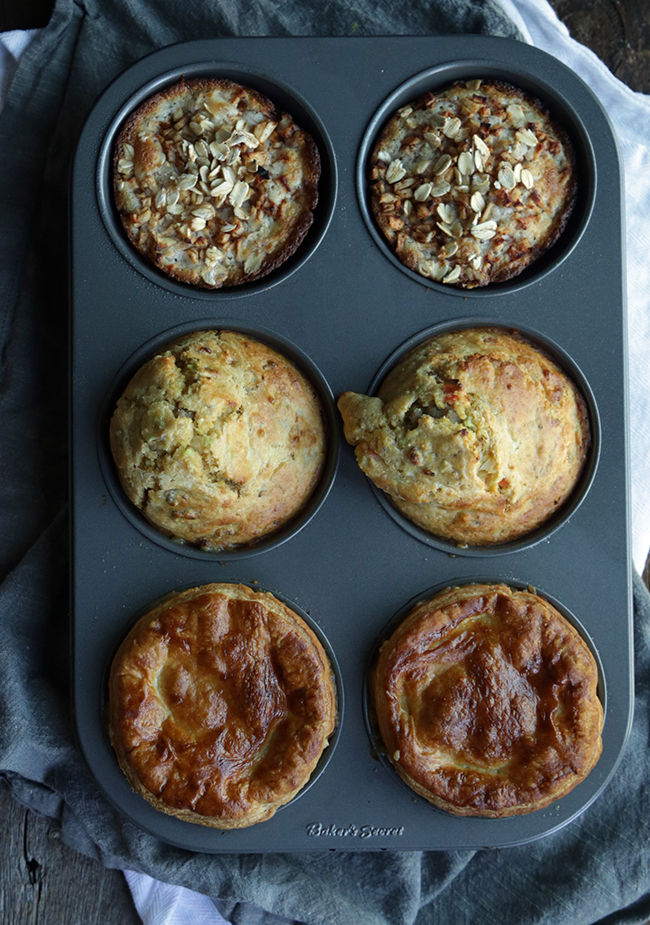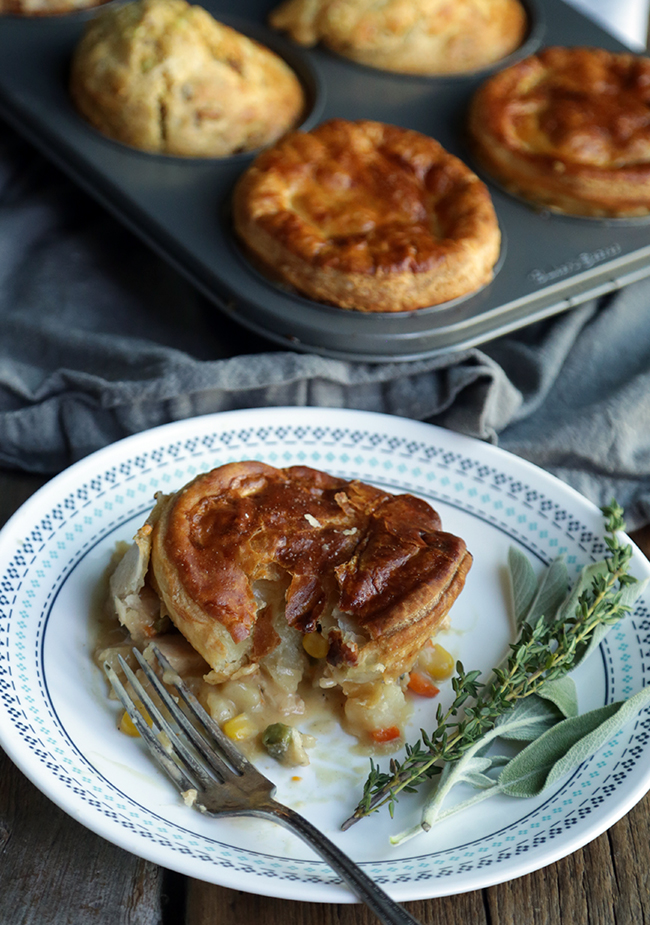 If you're flying solo this year but want to make some delicious food without all the leftovers, then this Single Serving Thanksgiving Dinner is for you.
Single Serving Thanksgiving Dinner Recipe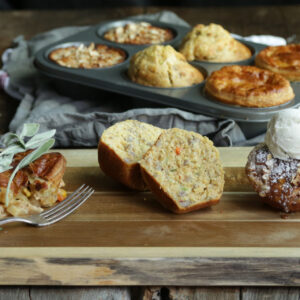 INGREDIENTS
For the Turkey Pot Pie:
1 tablespoon of butter
1 small diced carrot
1 small diced stalk of celery
½ small diced small yellow onion
1 peeled and small diced small russet potato
½ cup of medium diced cooked turkey breast
¼ cup of frozen corn
¼ cup of frozen peas
1 ½ tablespoons of flour
2 cups of chicken or turkey stock
¼ cup of heavy whipping cream
½ teaspoon each of chopped fresh thyme and sage
1 premade pie crust, rolled out
1 premade phyllo dough sheet
Kosher salt and fresh cracked pepper to taste
For the Corn Bread Muffins:
1 premade corn muffin mix, whisked and assembled
1 cup of cooked loose Italian sausage
1/3 cup of peeled and small diced carrots
1/3 cup of peeled and small diced celery
1/3 cup of peeled and small diced yellow onion
½ teaspoon each of chopped fresh thyme and sage
For the Apple Cobbler:
1 each peeled and small diced granny smith and pink lady apple
Juice of ½ lemon
1 teaspoon of cinnamon
1 cup of self rising flour
1 cup of whole milk
INSTRUCTIONS
Preheat the oven to 375°.
Turkey Pot Pie: In a medium size pot over medium-high heat add in the butter and cook the carrot, celery, onion and potato for 4 to 5 minutes to lightly brown.
Next, add in the turkey, corn and peas and cook for 1 to 2 more minutes.
Stir in the flour until it's completely absorbed and add in the stock and cook over medium-low heat until thick. Finish with cream, herbs and salt and pepper and set aside.
Cut 4 large circles from each of the pie crust and phyllo dough.
Mold the pie dough to the bottom of a large texas muffin tin forming it to the walls of the muffin tin insert. Evenly pour in the turkey mixture until it is full and top off with the phyllo dough circle. Brush with butter, milk or a simple egg wash. Set aside.
Muffin Mix: Combine all of the ingredients and evenly pour it into 4 large Texas size muffin tin inserts.
Cobbler: In a small bowl mix together the apples, lemon juice, cinnamon and 1 tablespoon of sugar and set aside.
In a separate bowl whisk together the flour, milk and sugar and evenly pour it into
4 large Texas size muffin tin inserts.
Top off by evenly placing on the apples and top off with a few sprinkled raw rolled oats.
Bake the trays in the oven at 375° for 25 to 30 minutes or until browned and cooked in the center.