Make Expert-Level Manhattans with Your Sous Vide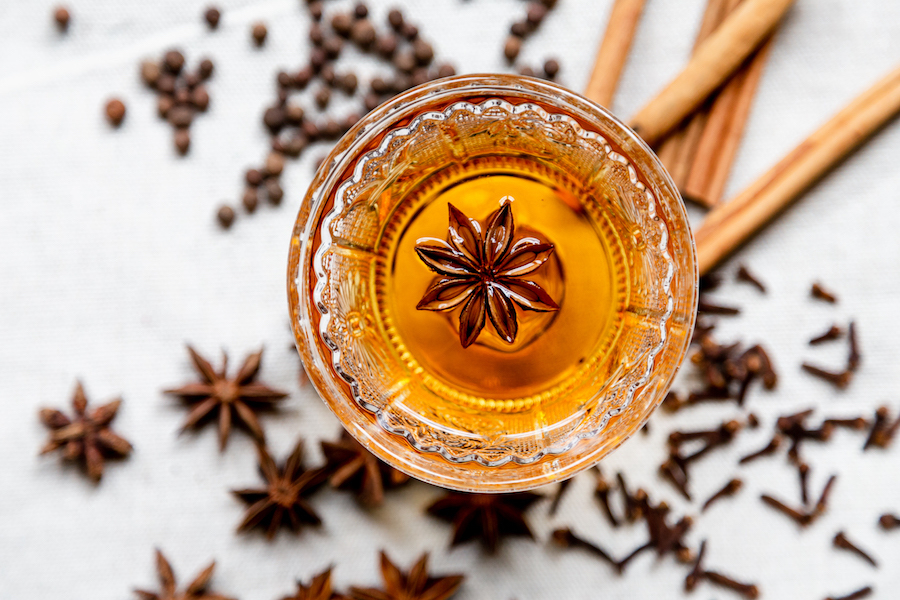 A big batch of spiced manhattans is going to win any fall weekend, especially when you infuse them expertly with a precision cooker.
Yes, you heard that right. We're cooking cocktails. For starters, making your drinks in a batch ahead of time has to be the easiest way to entertain. But the sous vide method also lets you infuse them with flavor in a matter of hours, not days, even for traditionally tricky ingredients like baking spices.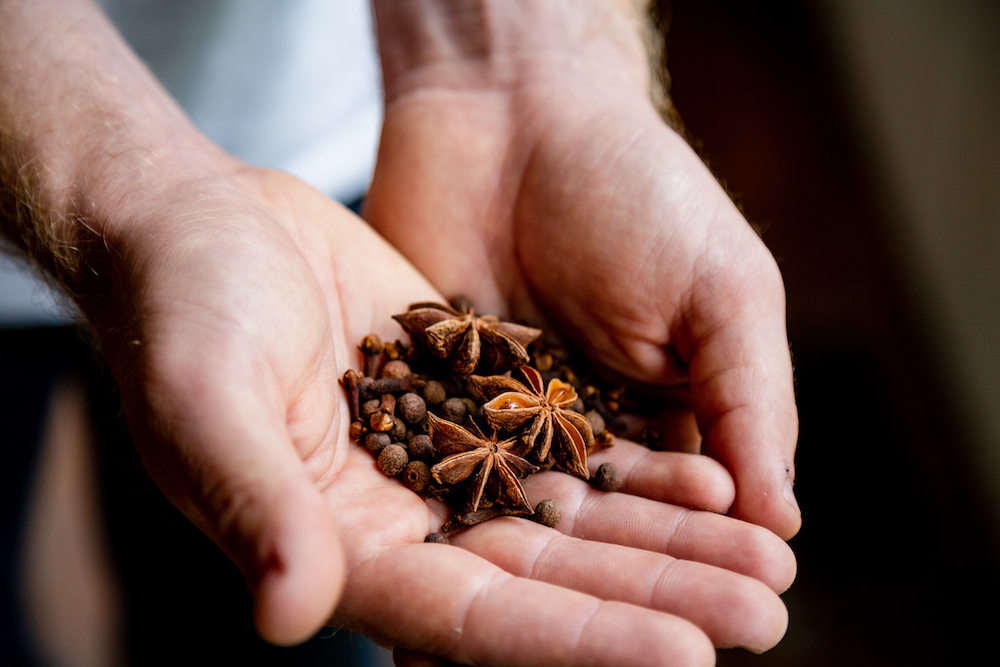 When deciding when to sous vide a whole cocktail or just the primary spirit, you want to lean towards any cocktail that you might age in a barrel — stirred, boozy drinks like Negronis, Manhattans, or Boulevardiers. They need to be high in alcohol content, with no squeezed citrus.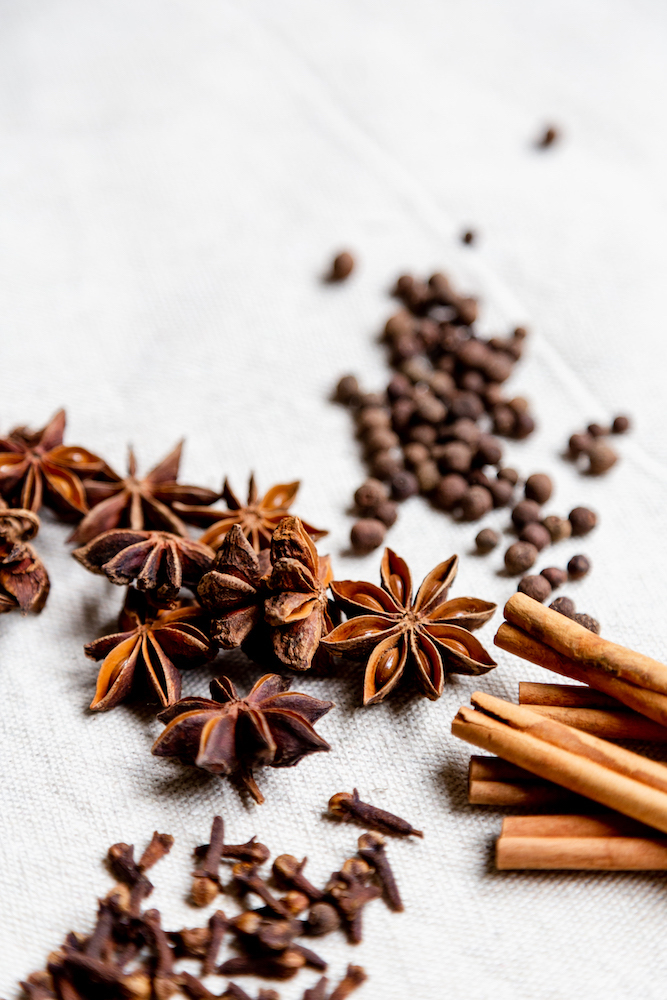 When you sous vide the whole cocktail, instead of just one of the ingredients, you're doing more than imparting flavor. You're also rounding out the edge of the spirits and letting the flavors of all the ingredients marry together in a subtle but very effective way. In other words, the Manhattans you sous vide will be much smoother than a regular Manhattan, in the same way an aged wine is smoother than a young wine. The sous vide method speeds up this flavor-melding process considerably.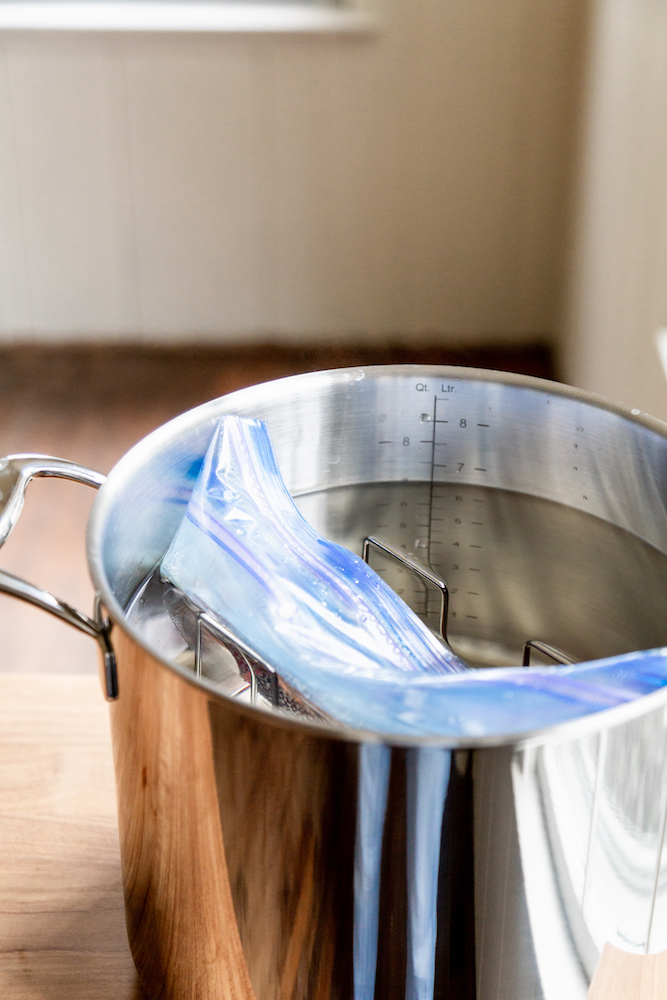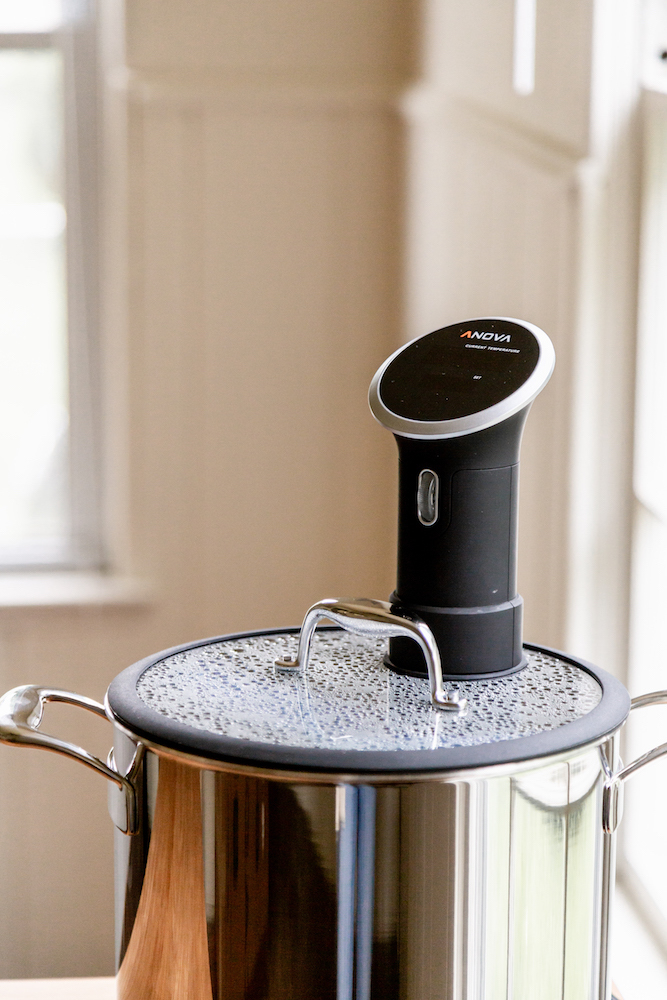 Don't be intimidated by the equipment — it's way more simple than it sounds, and surprisingly easy-to-use. This precision cooker from Anova is also pretty to look at (especially when paired with this classically beautiful stockpot from Tuxton Home, with a sous vide port built right into the lid) and takes up hardly any space in your kitchen.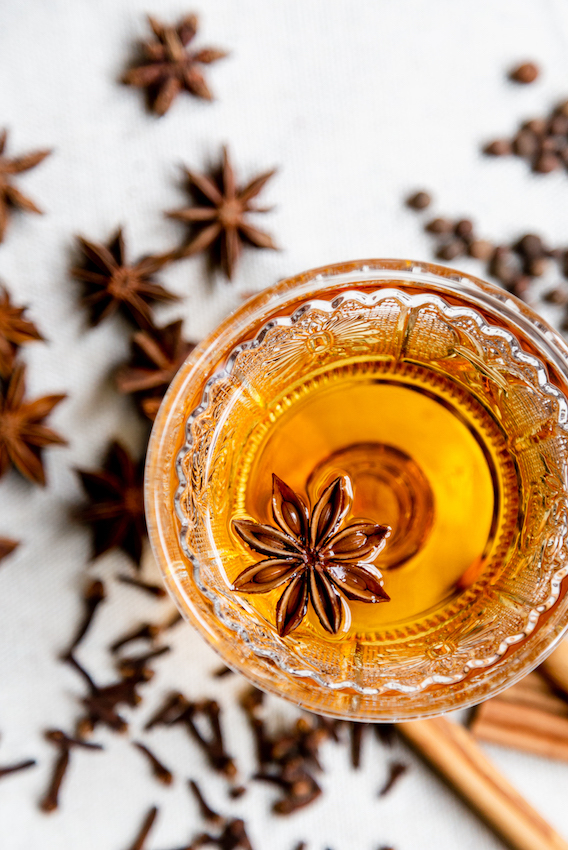 These Mulled Manhattans, bursting with warm cinnamon and peppery spice, are perfect for a chilly fall day, but I also serve them well into the winter. They make a great addition to a holiday table, especially since they're so easy to mix in advance — just be prepared for demands to make them every year.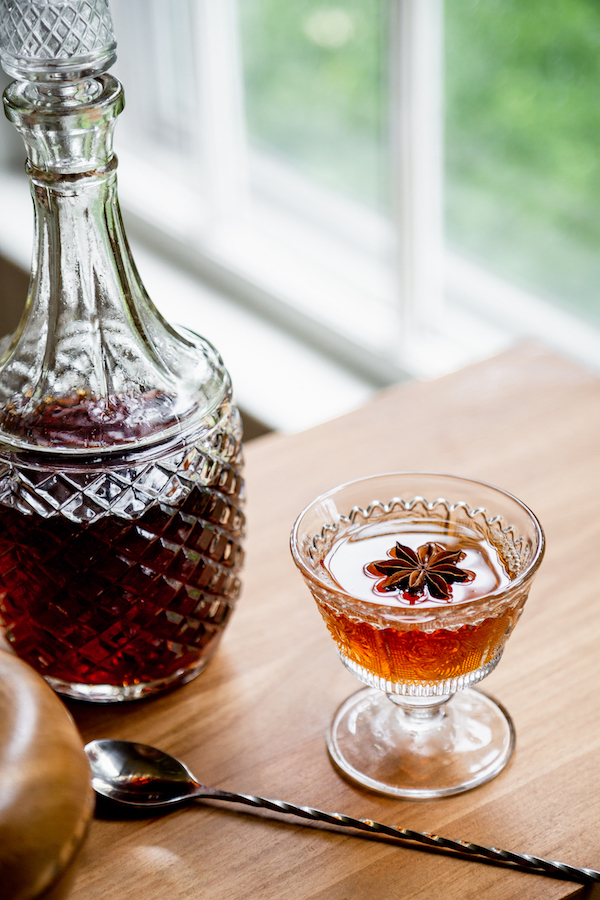 A big batch of spiced manhattans is going to win any fall weekend, especially when you infuse them expertly with a precision cooker.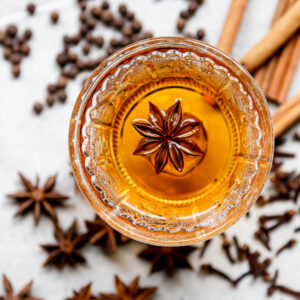 Ingredients
2

cups

rye

1

cups

sweet vermouth (preferably Carpano Antica)

2

cinnamon sticks

1

star anise

10

peppercorns

20

allspice berries

4

cloves

1

tsp

angostura bitters

peel of one orange, pith removed
Instructions
Set your precision cooker to 145 degrees.

Combine all ingredients in a ziplock bag, then seal using the "water displacement method" — submerge the bag slowly, letting out as much air as possible as you slide it into the water, creating a vacuum effect. Seal the bag and clip it to the side of the pot, or stabilize with a rack.

Let cook for 2 hours, then remove and immediately submerge in an ice bath.

Strain the bag's contents using a fine mesh sieve. Store in the refrigerator, or serve immediately.

To serve, stir with ice in a chilled mixing glass or tin, then strain into a chilled coupe. Garnish with star anise or a brandied cherry.
Nutrition
Serving:
2
g
Calories:
129
kcal
Carbohydrates:
23.5
g
Protein:
4.5
g
Fat:
1.3
g
Saturated Fat:
0.2
g
Sodium:
19
mg
Fiber:
5.4
g
Sugar:
0.7
g