The Sandwich King Will See You Now; Meet His Royal Rye-ness: Jeff Mauro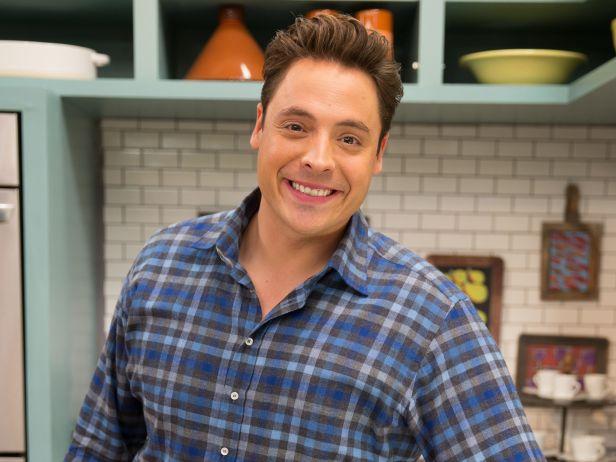 Like many of us who are food-TV-obsessed, I first saw Jeff Mauro on the Food Network's Food Network Star competition.
He was competing as the Sandwich King, now the name of his Emmy-nominated TV show. From the first moment he got in front of the camera full of humor, charisma and deep authenticity I was certain he would win his own TV show… even before I watched him cook a single thing!
When I met Jeff at the International Home + Housewares Show, it was the first thing I said after saying hello: "I just knew you would win!" He joked (or maybe it wasn't a joke?!) that there was a betting line in Vegas during the show about who would be the winner!
Since those competition days, Jeff's gone on to host his Sandwich King show, $24 in 24 and is also one of the hosts of the Emmy-nominated food-focused talk show The Kitchen. At home in Chicago, he's also opened the art + music filled sandwich sensation Pork & Mindy's with locations opening around town. It's hard not to enjoy his love of all food, incredible sandwiches, family, Chicago and a real exuberance for life!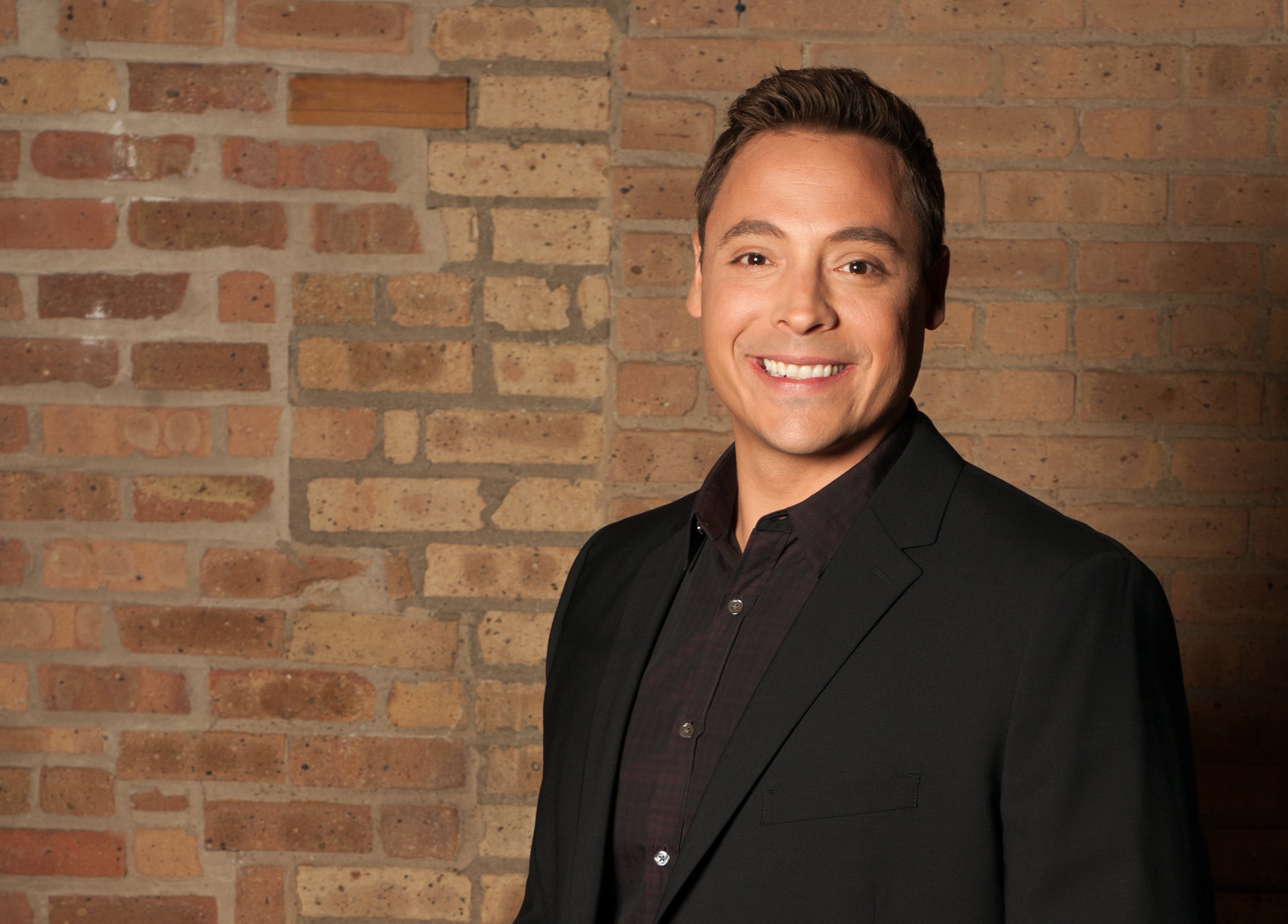 With roots in theater as well as food, Jeff Mauro is as awesome in performance for a crowd as he is on camera cooking. This year he was presenting for Spectrum at the IHA Show, and it was a sea of laughter. "Your mind will feel like you're watching a firework show…" he explained, "…especially as I talk and talk and talk and talk and talk!"
He created a Chicago Cheesesteak sandwich on a George Foreman¬Æ Five Serving Grill & Broil™ . The Grill & Broil would soon perfectly grill a "Jeff Mauro" local ribeye. This organic steak was salt & peppered ahead of time then stored in the refrigerator overnight so, as Jeff explained, it would be dry-brined, the exterior would dehydrate a bit and there would be a great sear on the steak once it hit the grill set to high. Then, sweet potato hash browns were sautéed, almost-instantly prepped from start-to-finish in the BLACK+DECKER¬Æ MultiPrep Slice 'N Dice. Peppers and onions julienned in seconds, then, with a few seconds to switch the setting to dice, sweet potatoes were cubed like magic in moments.
Not only was the finished product, a toasted fresh bun layered with Jeff's grilled steak, sautéed peppers and cheese absolutely luscious, I immediately wanted both the Grill & Broil and the Slice 'N Dice at home, because… wow… it all seemed so fun and easy!
I was so excited to get to ask my favorite Food Network Star my favorite questions, along with scoring a bonus recommendation for the best deli food in Chicago!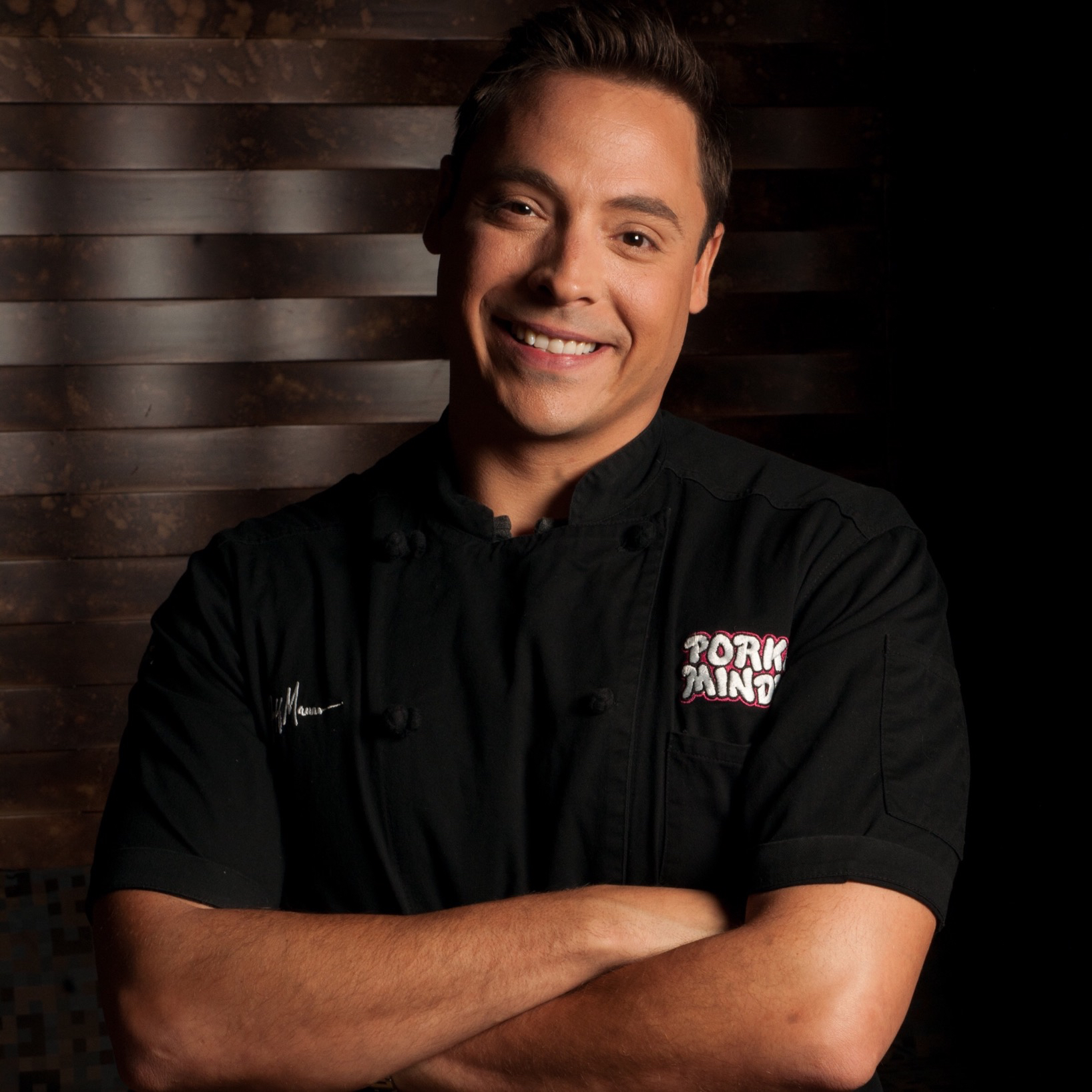 If you had an extra hour in your day every day, how would you spend it?
In the bathtub. Always. I'm a serial bather. I can't fit in the bathtub at my house, that's why I'm looking for a new home!
If we could peek into your refrigerator, what would definitely be there?
Pickled peppers of all sorts. All kinds. 10-12 different kinds of pickled peppers.
(I had to ask a follow-up…!) What's the best place to get deli food in Chicago?
Caputo's. Best selection.
Thank you. I know where I need to go later today!
What's a go-to recipe that you make at home if you have a few minutes to cook?
My Greek tacos. They're the best. They're made with ground lamb. We just had it two nights in a row.
How do you make yourself at home?
Immediately I take off my jeans. Jeans are not house pants. I put on very fluffy socks and I put a record on the turntable.
What's the best wellness purchase you've ever made?
A membership to my Crossfit gym.
The one material object in your home that you cherish…
My family. If there's an object… my guitars.
The daily habit that's been game-changing…
I play guitar. I have every day since I was 13 years old. My wife will make me play guitar if I'm getting in "a mood."
The best healthy lifestyle decision you ever made…
Starting to work out. I spent a good portion of my life not moving my body… so it started with moving the body… then the diet follows.
Where do you go / what do you do to find inspiration?
Out to eat. Local spots, the neighborhood joints, still doin' it!