Inspiration for Your Memorial Day Party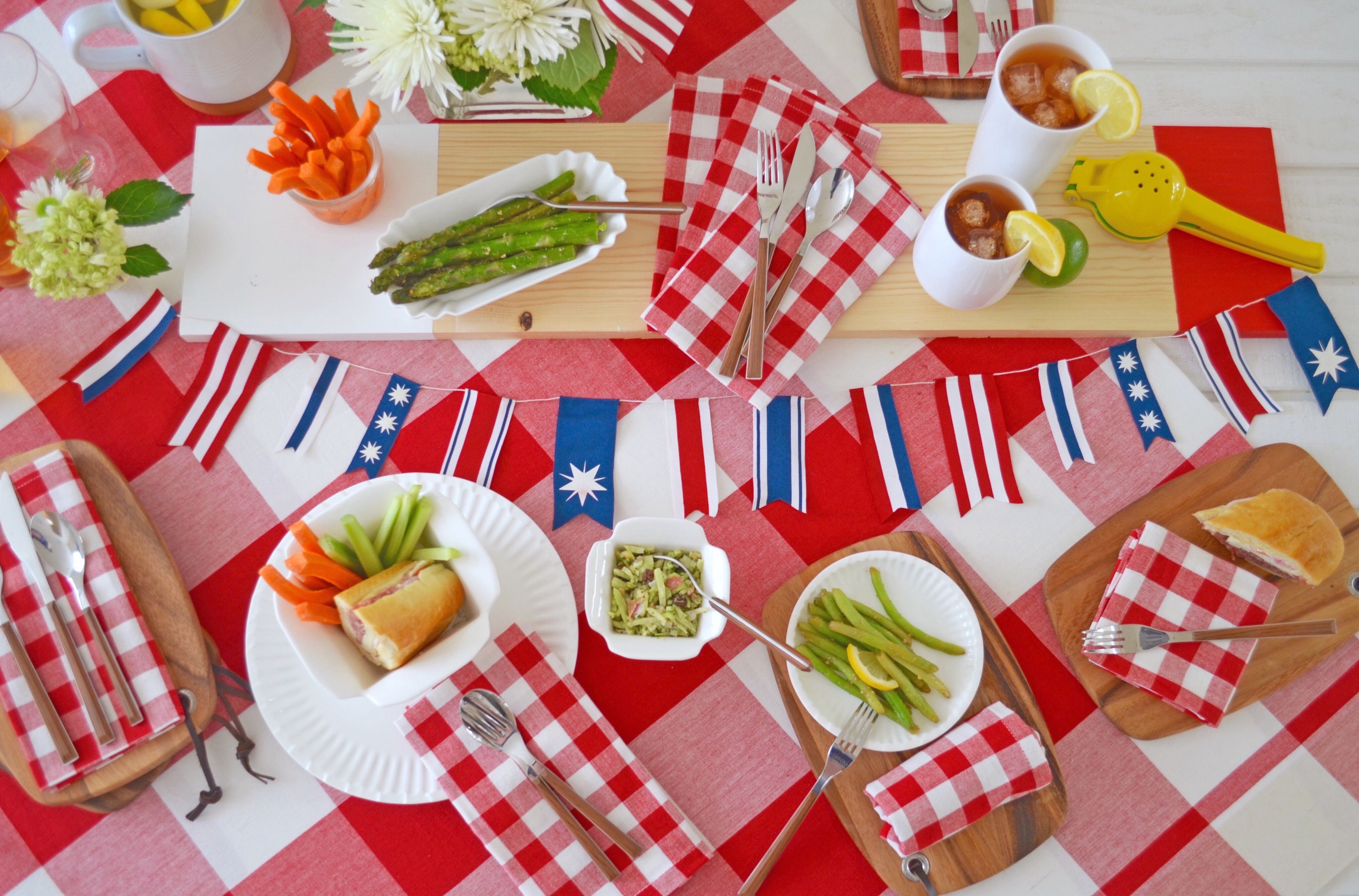 Memorial Day signifies the start of summer, backyard barbeques, fruity cocktails and time to get our festive red, white and blue on.
We're looking forward to a long weekend, out-of-town guests and some effortless entertaining with our favorite people.
Summertime is a great time for outdoor entertaining and parties. Sunshine and long summer days make it easy to throw an impromptu soiree or a holiday backyard BBQ. To kick off this fabulously festive season, here's how I'll be setting the Memorial Day scene and table.
Tabletop:
Whether you're serving a barbecue feast or a lighter fare, set a casual table and keep it fun. I love gingham, check, and any kind of fun plaid. I mean, love. To keep my table décor a little different from the stars and stripes of the 4th of July, I tend to go red and white with a pop of blue for Memorial Day. Using a red and white buffalo check tablecloth as a backdrop, white serveware, wood handled flatware, red and white gingham napkins, and wood cutting boards as individual serving trays or placesettings, I'm setting a casual table that's easy, fun and has summer (and effortless!) written all over it.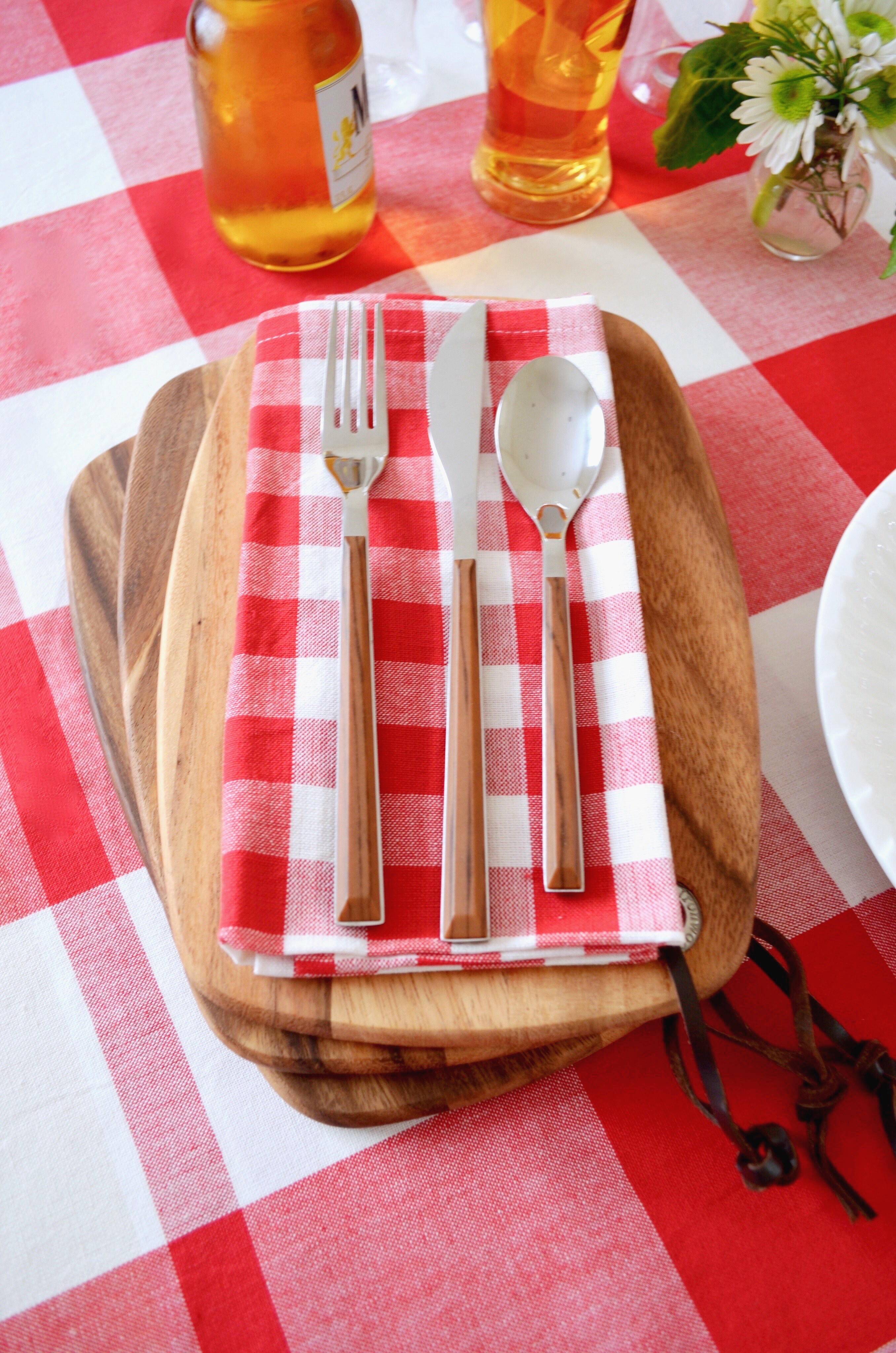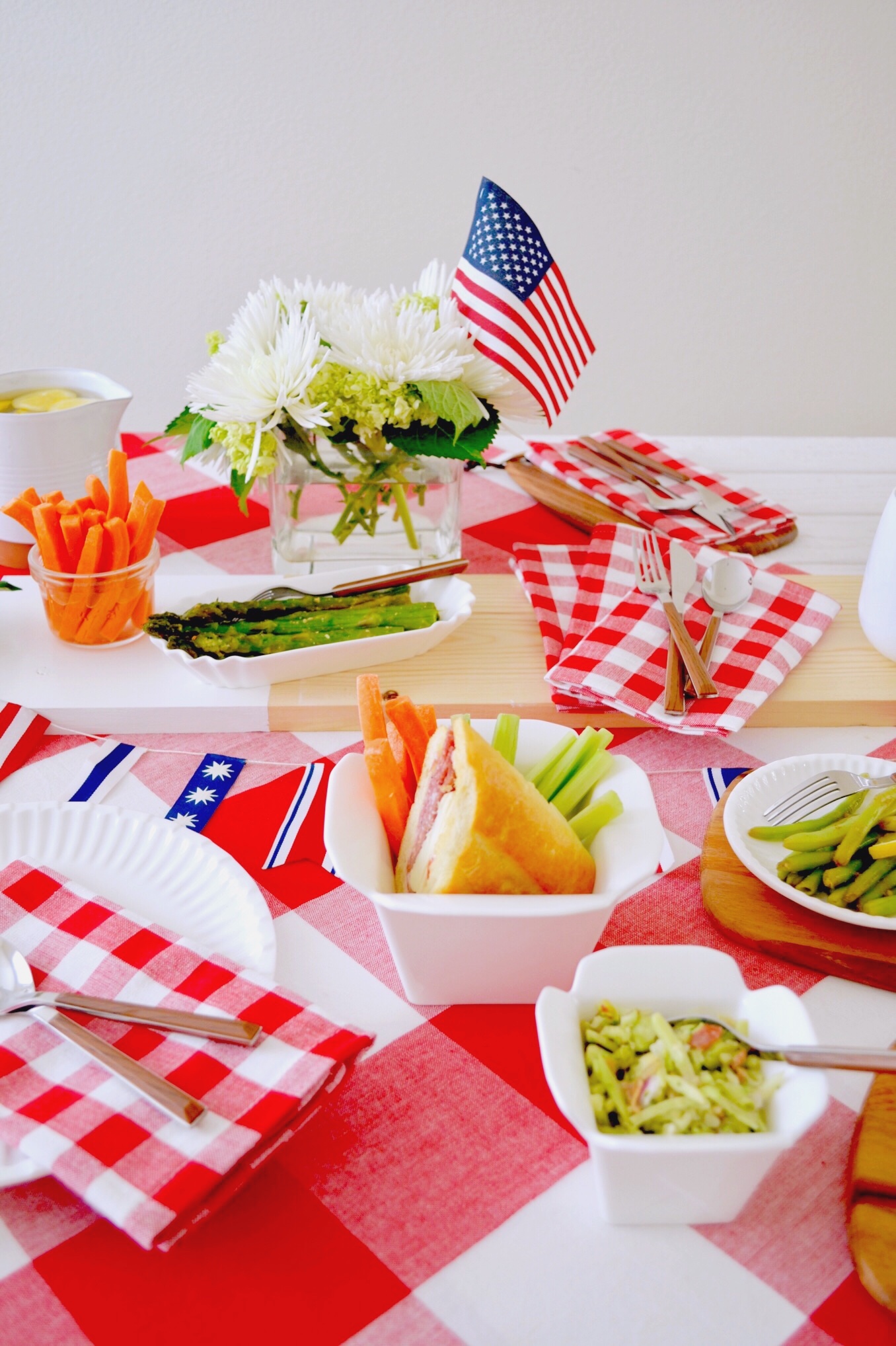 My latest summer obsession (you'll be seeing these again!) are these Food Truck Chic paper look-a-likes. From the original style paper plate, hot dog holders, to take-out containers, this coolly sophisticated, consciously kitsch and creatively fun serveware, is actually made of white china. It's dishwasher, microwave and oven safe and super fun.
Cocktails:
Whip up a batch of fresh Watermelon Margaritas to get the party started and keep it going, have wine, beer and bubbly on ice, plenty of flavored water and fresh fruits for garnish and include a lemon and lime juicer for guests to elevate their own flavors. Set a casual bar with indoor/outdoor wine, beer and goblet sized barware and you're set. I happen to love these polymer beer glasses with a thumb 'pinch', and I use my white acrylic drinkware any chance I get.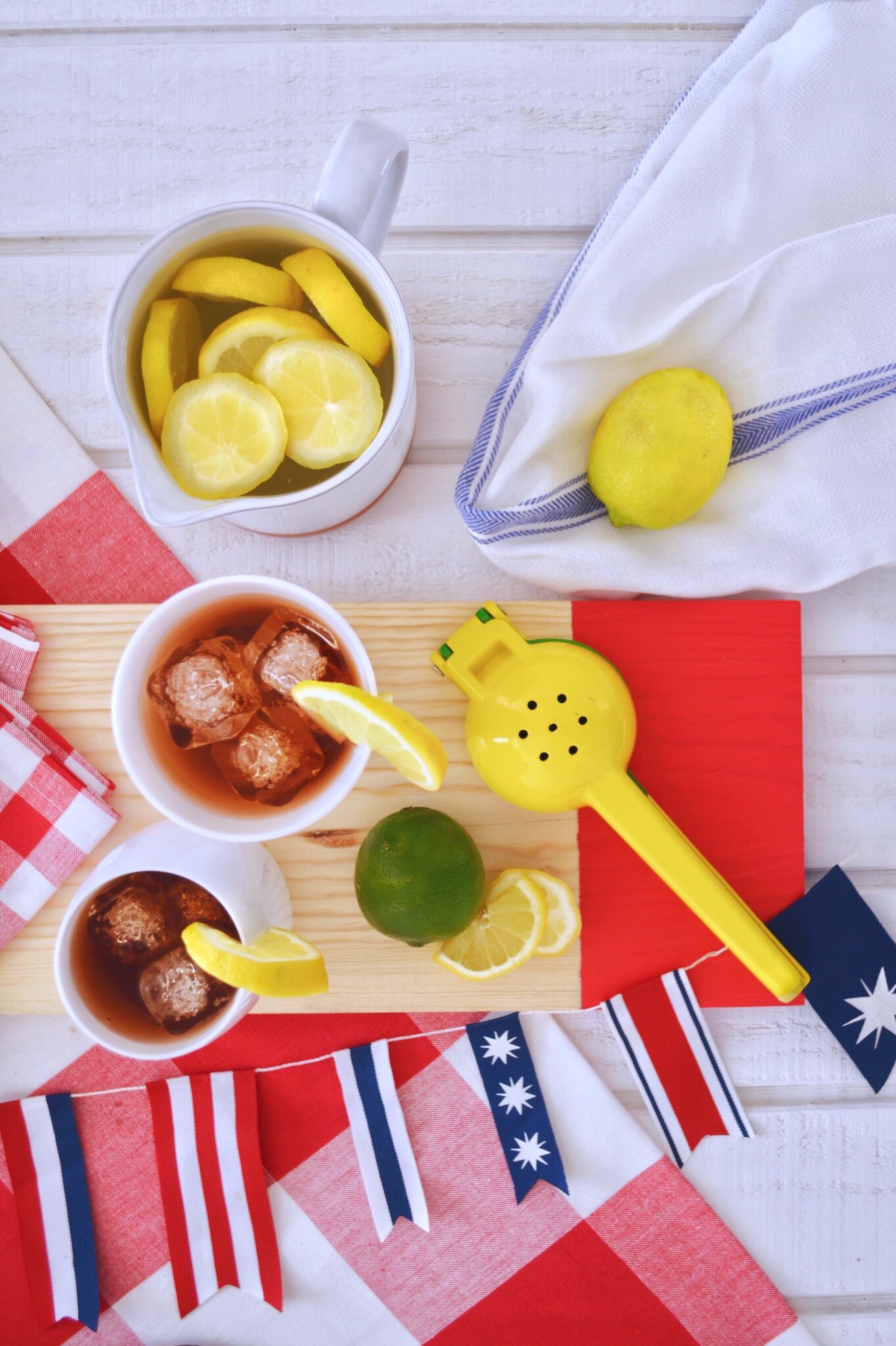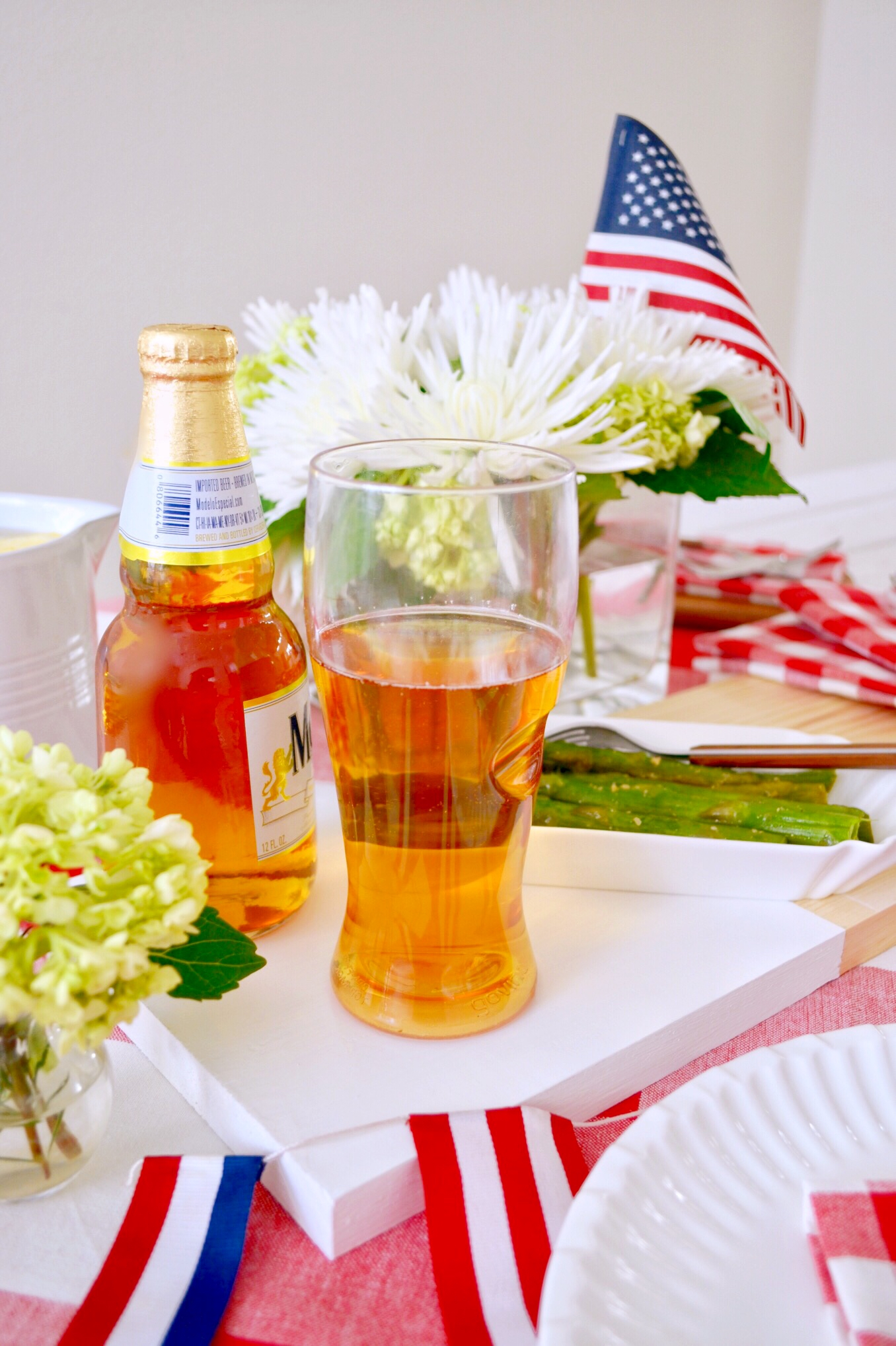 What to Serve:
Make it easy! Cook up a main dish and have everyone bring a side, app or dessert. Small plates dishes are also a great option and typically things that can be made ahead or you can take in from your favorite local market or deli. I like to serve Italian green beans, sautéed asparagus, broccoli or kale salad, strawberry bruschetta, and other recipes I can prepare the night before. I recently started using these glass canning jars for just about everything! They're great for jams, jellies and salad dressings, but I also love storing crudité in them until I'm ready to serve. I've also used them yogurt parfaits, on-the-go salads, and the latest – cupcake jars.
Florals:
My advice, you might not even need flowers, but if you do, keep it simple! Cut fresh blooms from your garden, scatter some of your favorite plants down the center of the table or group them in a basket as a centerpiece. If you happen to be at the market on the morning of your party, grab a bunch of anything white and whip up something in one of your favorite vases or a few mason jars. Sometimes, linens and serveware are enough to make a beautiful table.
A special thank you to all the service men and women who dedicate their lives to protecting our nation and keeping us safe each and every day.
Enjoy the weekend, family, friends and have a happy Memorial Day!
xx, Deborah