How to Store Your Holiday Décor Like a Pro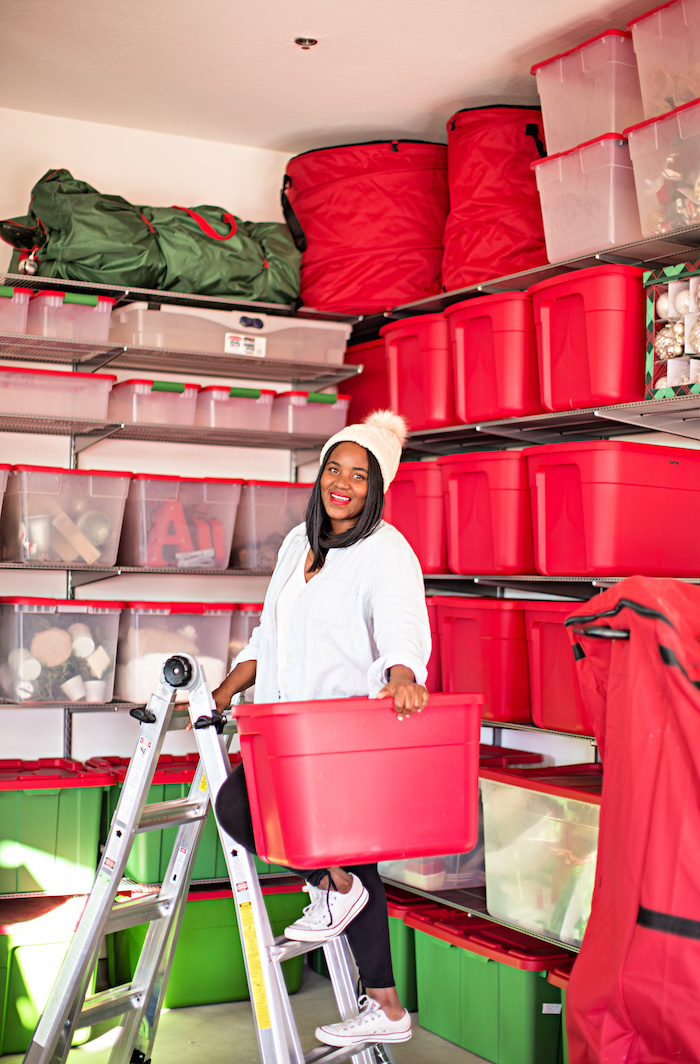 Family is heading back home, the gifts have been opened and you don't want to even think about another cup of hot chocolate or eggnog until next year.
I don't know about you but as soon as Christmas is over, I can't wait to get my house back to normal. Sure I'm going to miss that night time twinkle and those festive decorations, but there is something about putting it all away that seems just as satisfying as putting it all up.
One of the most popular questions I get asked is how and where I store all my Christmas décor. It's actually not really a big mystery. I store most of it in our garage using all the right containers; storage is the key!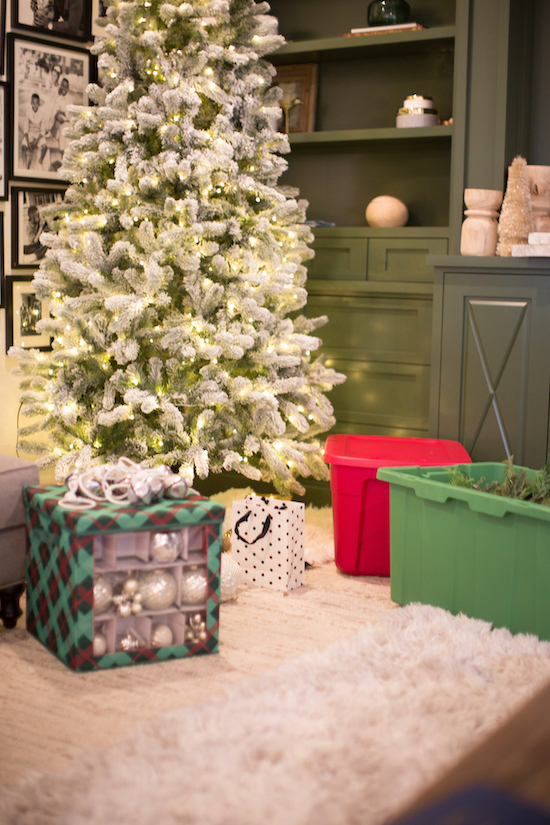 Christmas Tree Storage
Because we have more than one Christmas tree, I like to use good quality bags to hold them! Ones that are made of canvas material hold up so much better than ones made of plastic. This one by Santa Bags are made just for artificial trees. So they protect and preserve your investment throughout the years. As soon as tree comes down we pack our 9 ft flocked tree into a stand up storage bag. The bag comes with compress straps so that everything is contained and ready to store.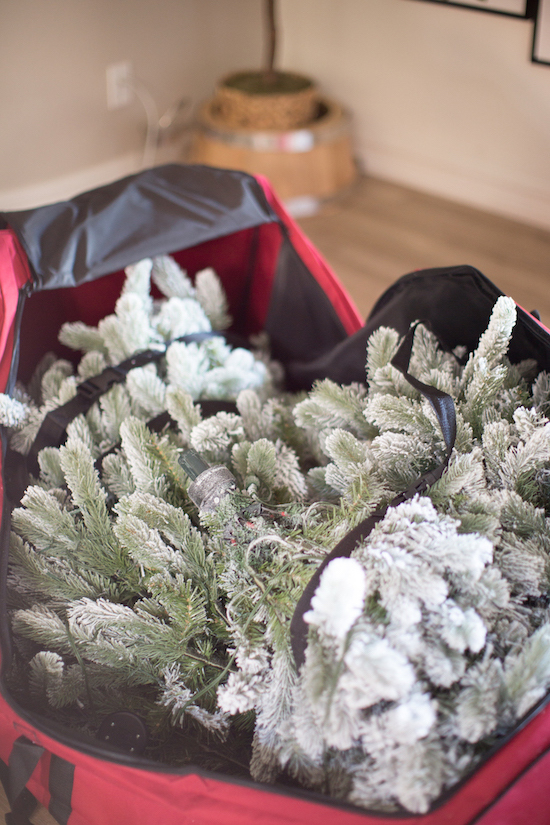 Plus the wheels on the bottom make it easy to roll in and out of storage! Storing your tree in your old Christmas box is accompanied by lots of duct tape and things bursting at the seams. This storage solution works SO much better and looks great too!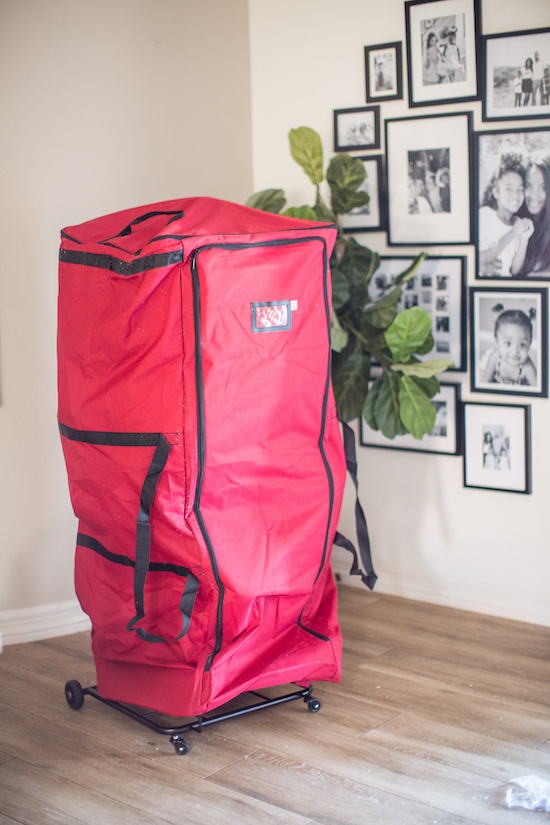 Pop Up Storage
Storing items like wreaths, picks and garland can be another tricky issue. I like to store all my like items together which makes things so much easier when you get it out the next year. Pop up storage is great because it expands when it's in use and when it's not you can collapse it saving you some room during Christmas season!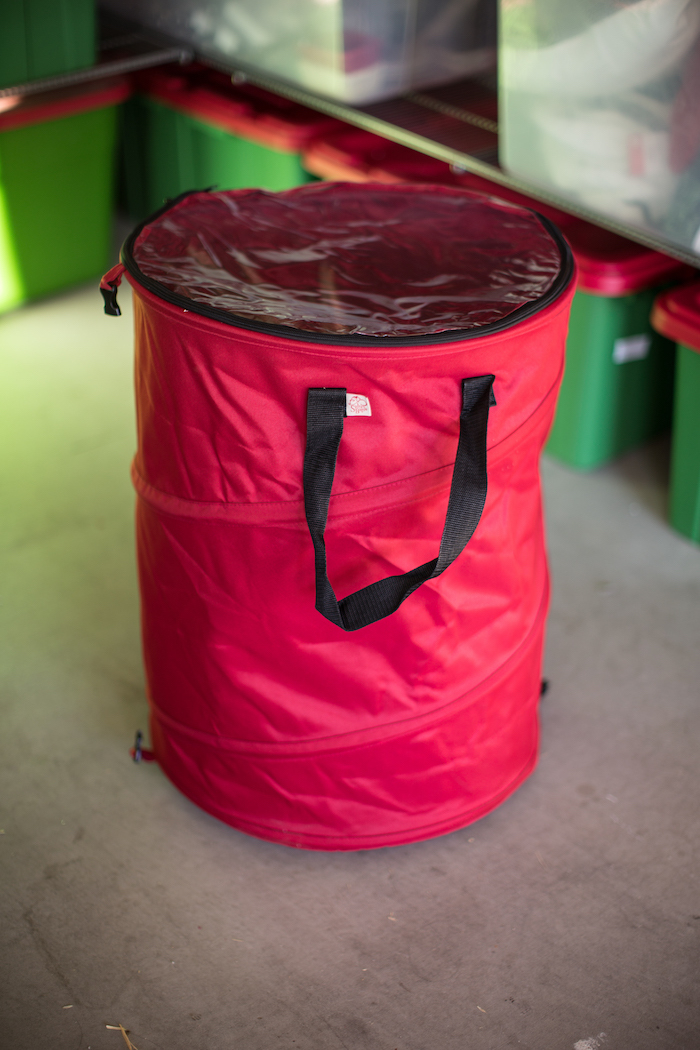 I also like to get a quick glance at what's in the pop up so the clear view really helps!
Ornaments
Ornaments can be stored a few different ways. One you can use a container like this red one and store all of your ornaments loosely by color. This works better with plastic ornaments! You can also store them in the same container and wrap them individually in paper. This works best if you are working with precious glass ornaments. It gives them some protection while transporting them to the garage or other areas!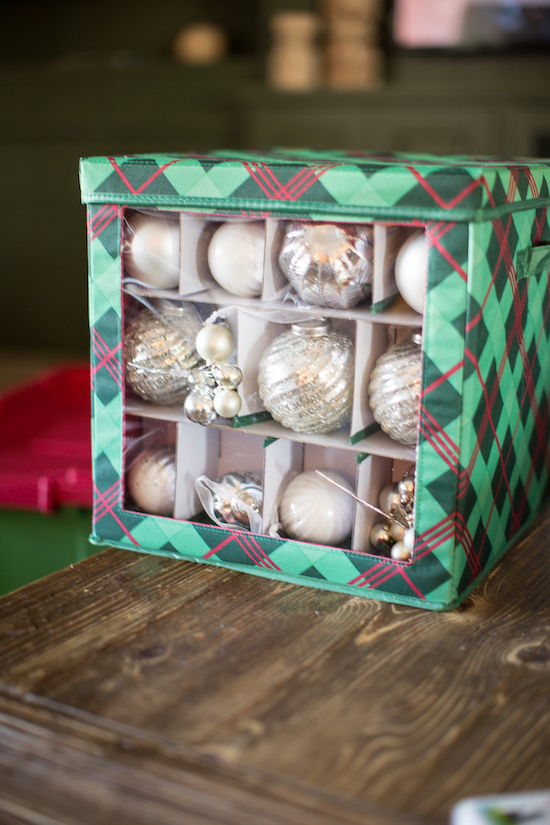 Another way is to individually keep them separated in a boxed storage container like this one from Honey-Can-Do. These canvas boxes come ready to store 48 different ornaments. You keep them separated and protected by paper grids that stack in 3 rows.
Christmas Décor and other Miscellaneous items
If you're like me then you have a nice collection of Christmas décor, gift wrap and tabletop items. Like I said before I store all of these items in the garage in sturdy, heavy-duty bins. I like to keep things looking pretty cohesive so I use red bins for décor and smaller items like candle holders, wrapping paper and crafting supplies. For bigger bins I'll keep lighting, signs, and even oversized items like tabletop Christmas trees.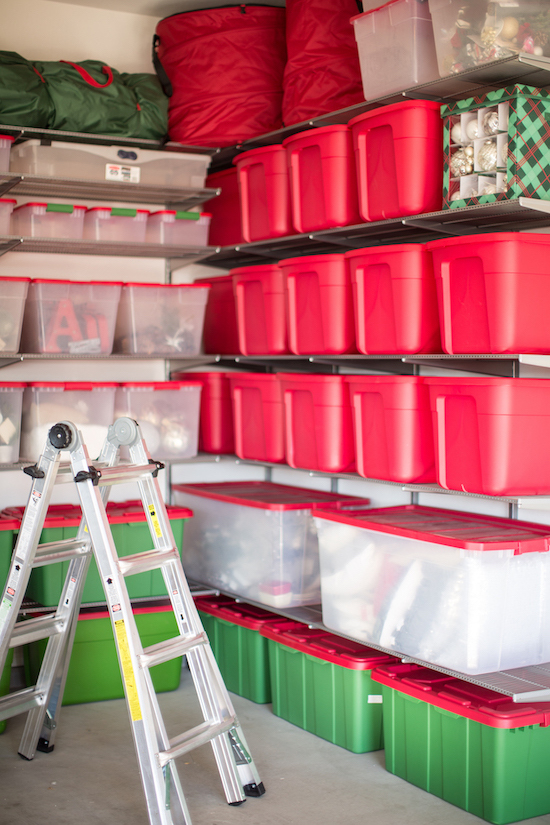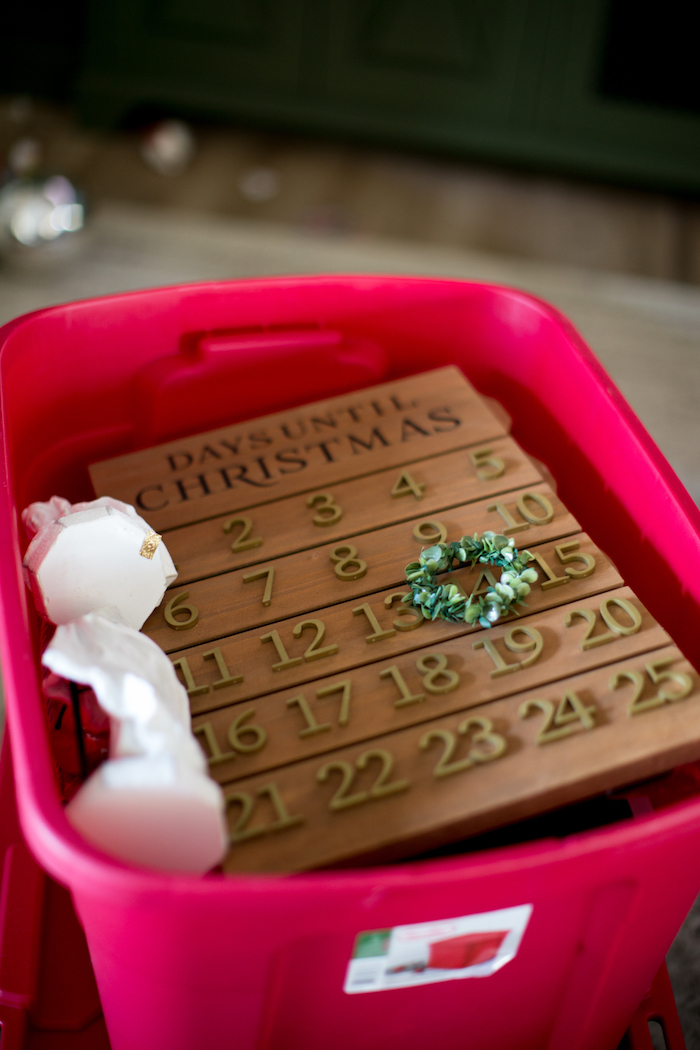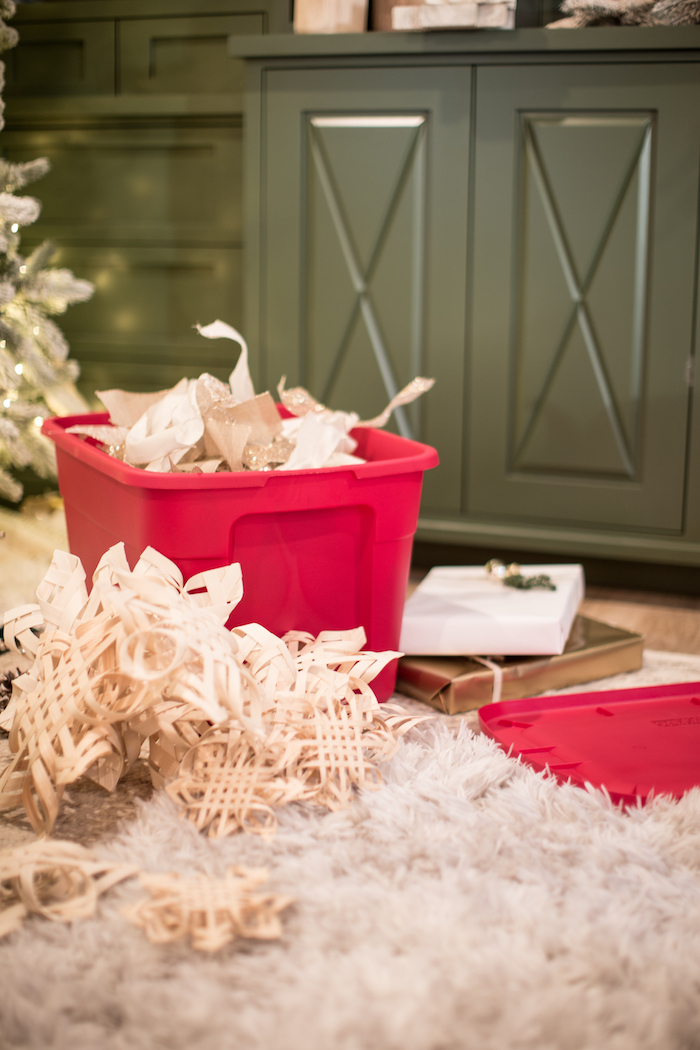 Are you ready to get you ready to put Christmas away? Or do you wait until after the New Year?