How To: Set Up a Beverage Station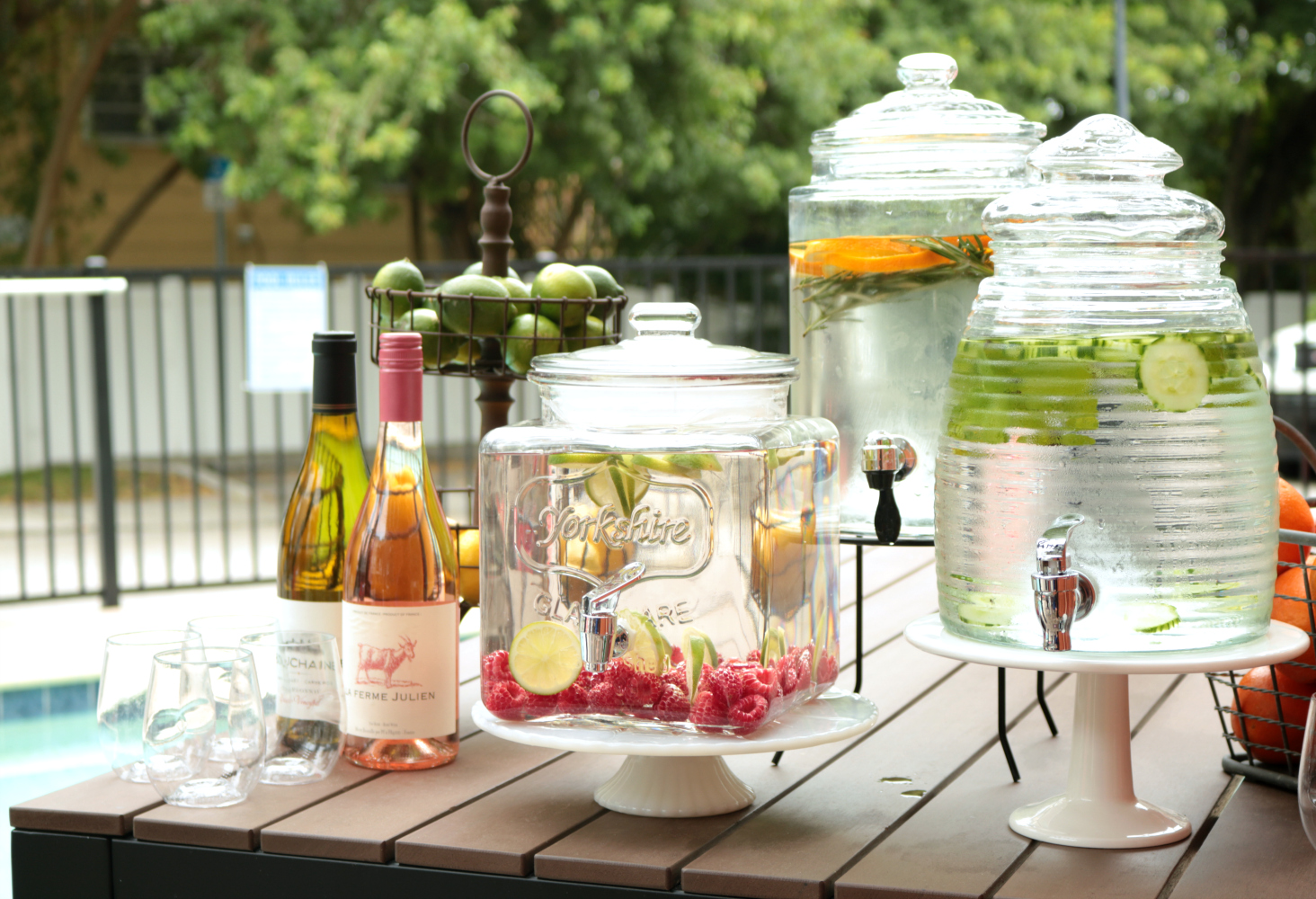 Cocktail station, beverage bar or drink station, no matter what you call them, beverage stations are the latest must-have item at parties and are my favorite hostess trick for keeping guests happy and hydrated during a summer gathering.
No need to be "Pinterest Paralyzed" when it comes to setting up a beverage station, simply gather a few essential items, those cute cocktail napkins you have been saving, an infused water recipe or two and your beverage station will be ready in no time.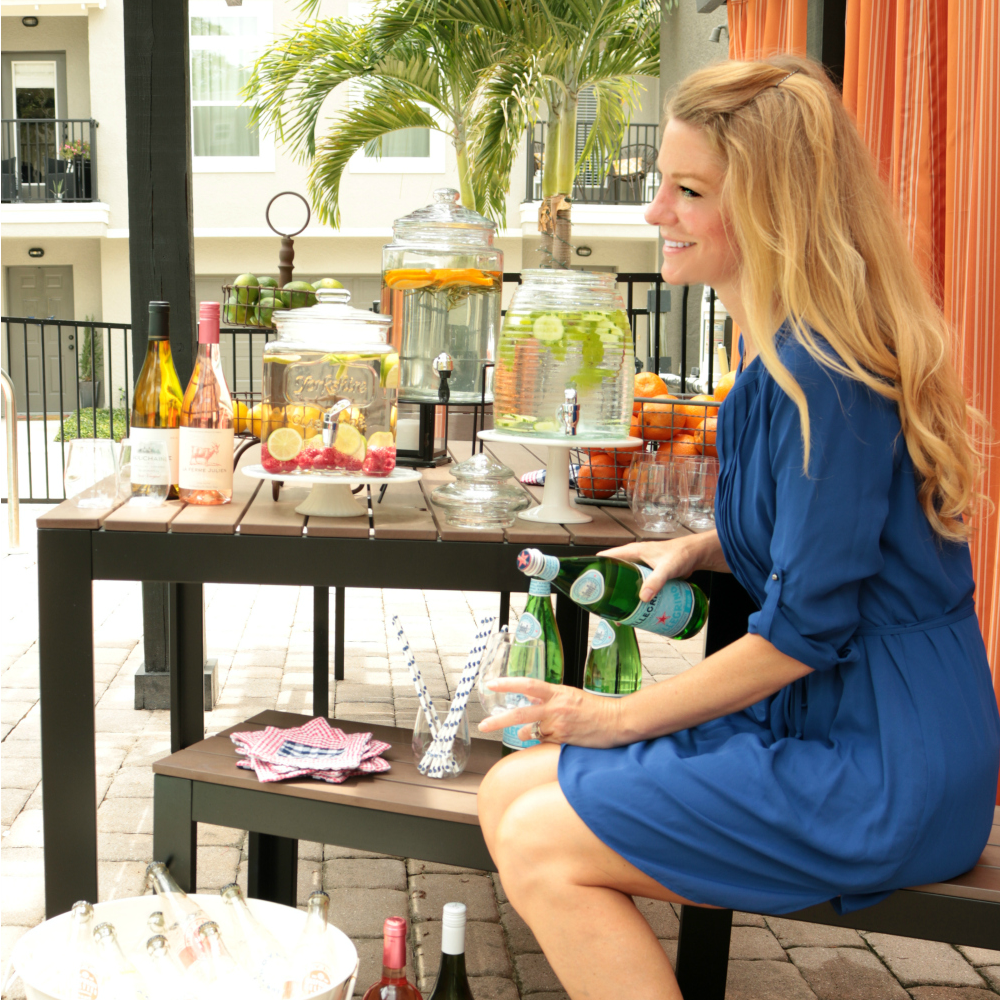 Sure you can go all out when setting up a beverage station and get as elaborate as your gathering calls for – weddings and graduation parties are ideal situations to take your bar to the next level – or keep it as simple as a you like. The best stations include a variety of options for guests, both alcoholic and non-alcoholic, fresh fruit for garnish, appropriate glassware and anything else your guests might need to create their favorite beverage.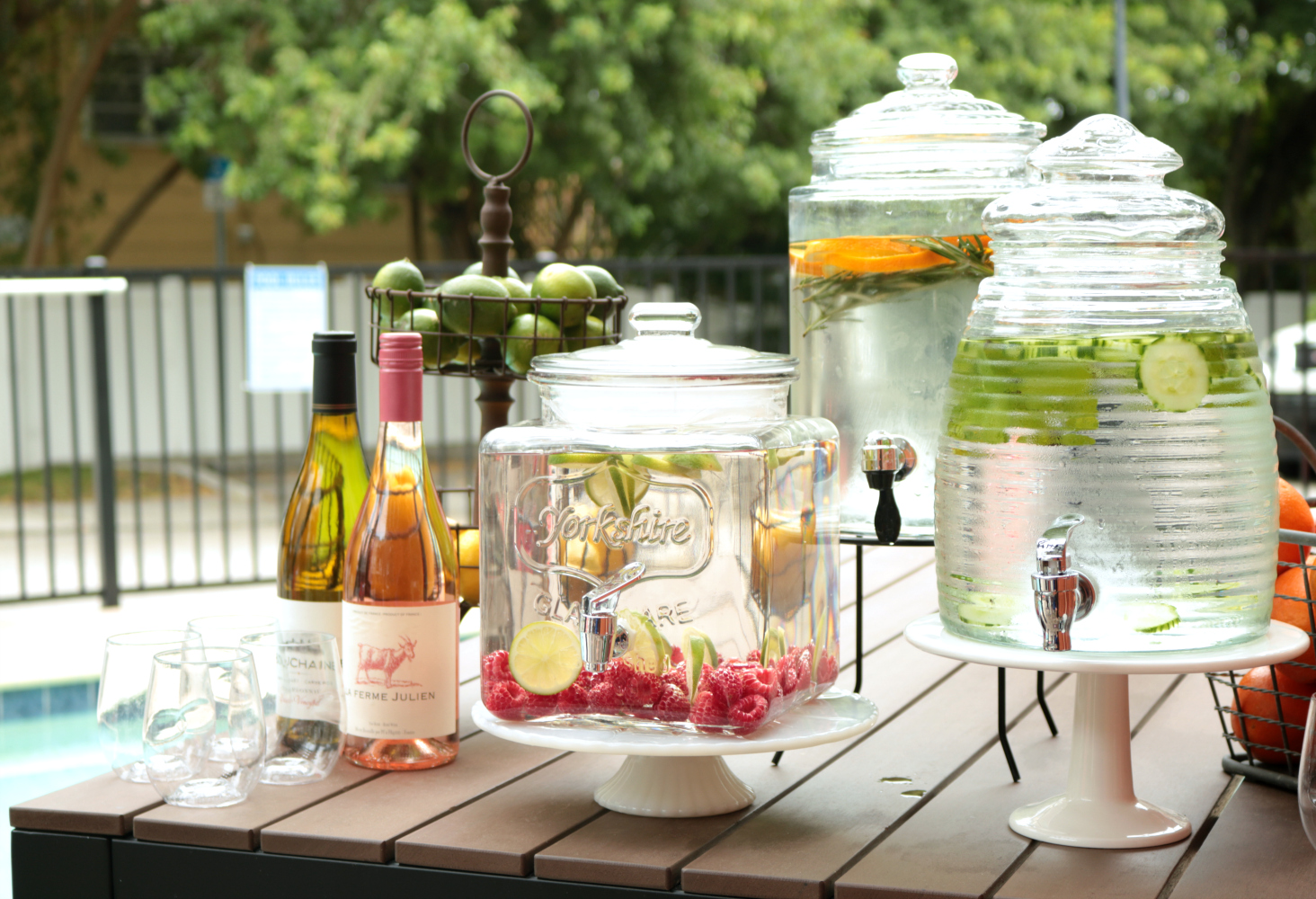 I am always looking to add special touches to my gatherings and to make sure each aspect has visual appeal, my beverage stations are no exception. Luckily beverage dispensers now come in a variety of shapes and sizes which are ideal for creating an attractive display. I prefer to use clear glass, over colored glass or metal, so guests can see what is inside.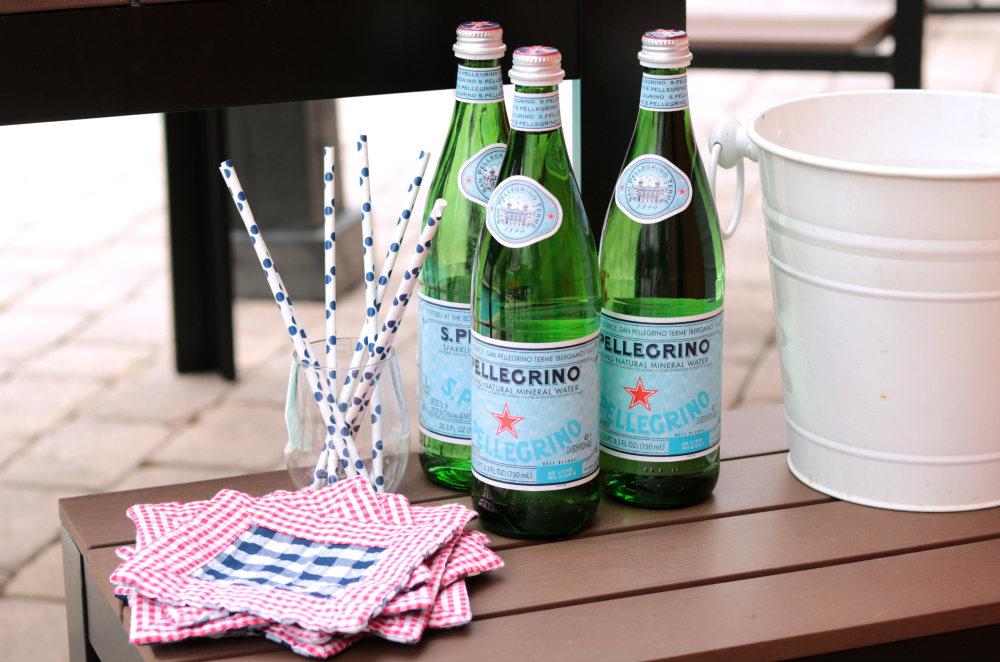 Pull out those cute cocktail napkins and striped paper straws in fun colors that you have been saving since the winter. Now is the perfect time to use them!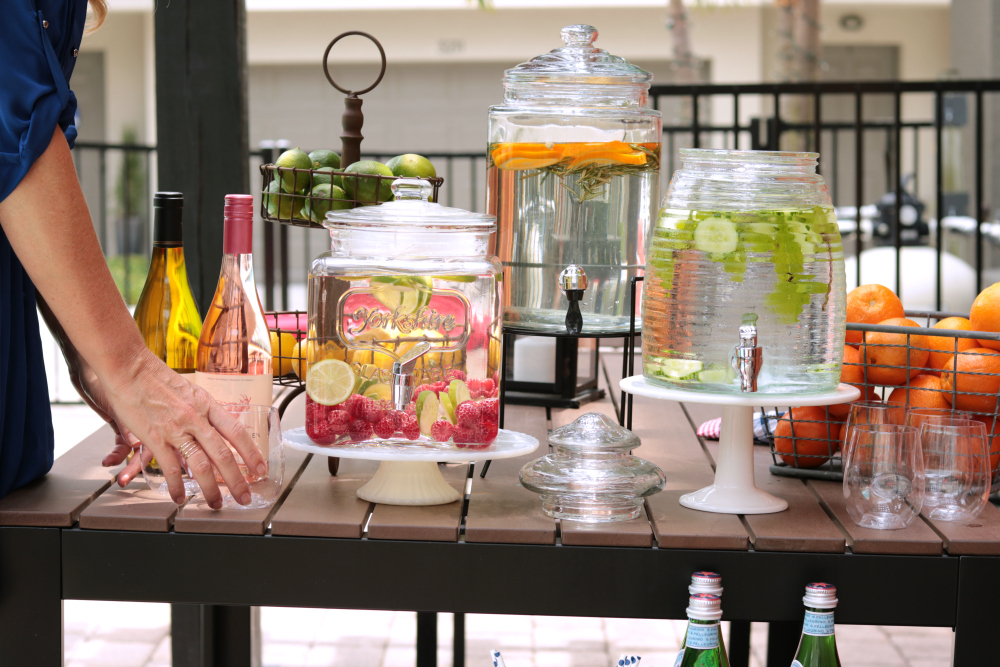 Setting up your beverage station on the patio or near the pool? Offer guests chic unbreakable govino glasses for wine, cocktail or water – and bonus: they're dishwasher safe! I find myself using them everyday, not only by the pool but for special occasions. Don't you love it when style and function come together!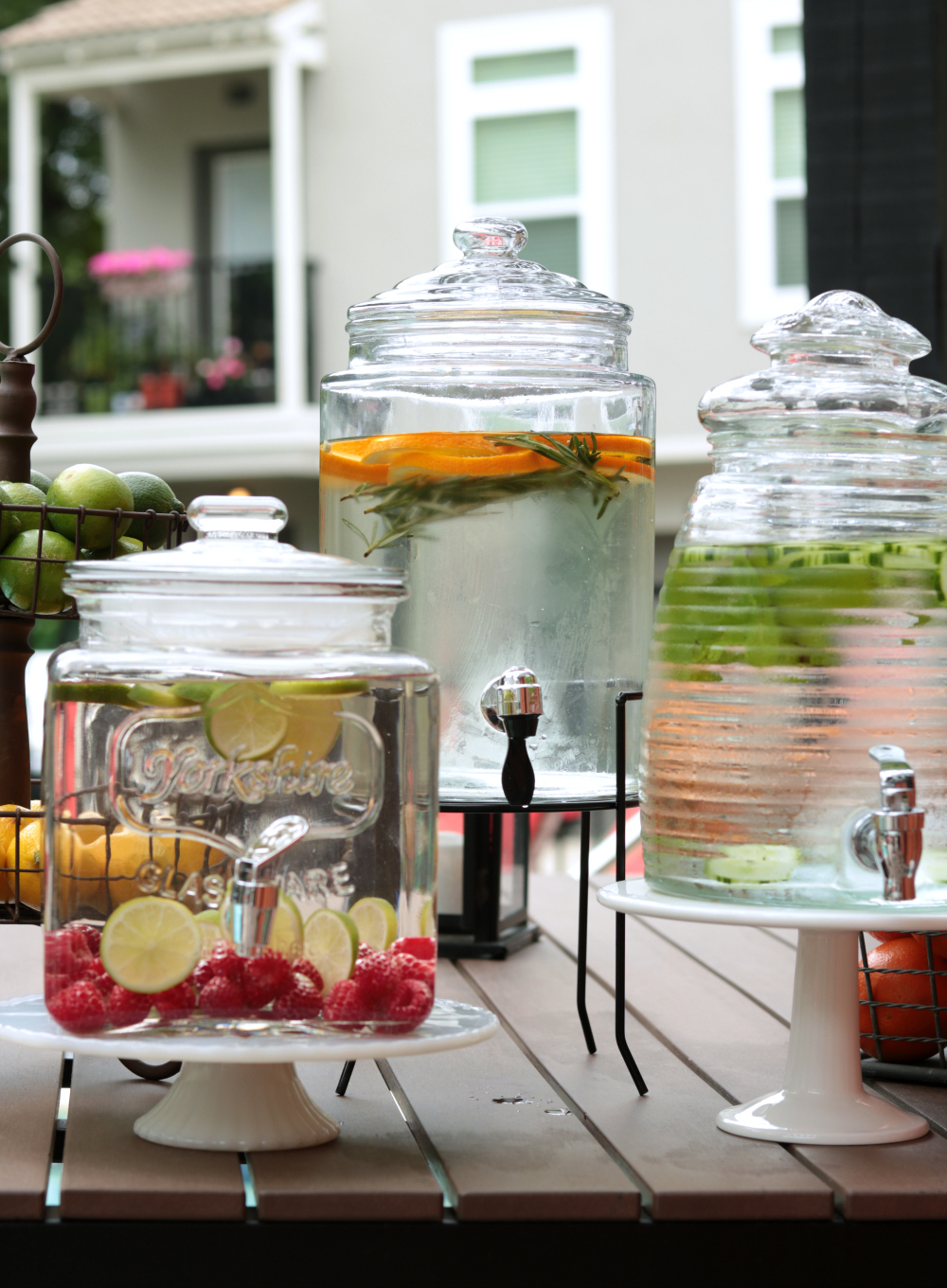 If your beverage dispenser does not come with stand try placing them on a cake plate to add height and allow for easier pouring for guests. I love the look of combining the pure white and clean lines found in the cake plates from Ten Strawberry Street with the vintage and slightly more decorative feel of the cake stand from Lenox's French Chef Collection. There are no rules here, feel free to mix and match!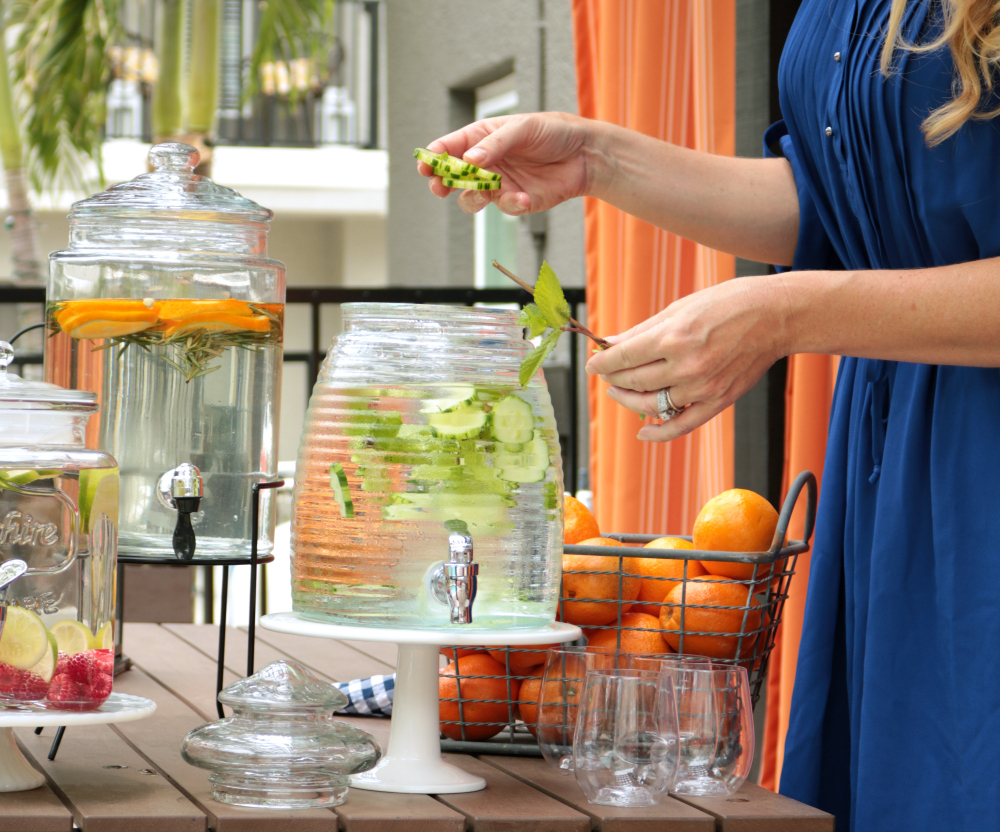 Once you have your glassware and beverage dispensers in place, add a punch of color to your beverage station by placing oranges, lime and other whole fruit in wire or metal baskets. Creative Co-Op offers styles in various shapes, colors and textures – try a few and remember it's ok to mix and match on this table.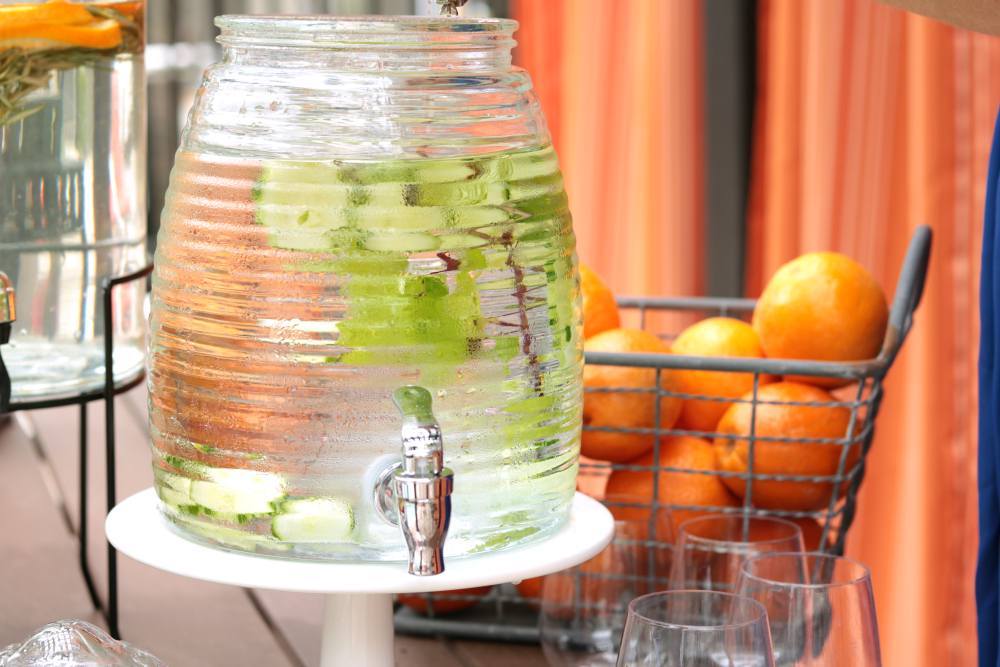 No beverage station would be complete without offering an infused water to keep cool and stay hydrated. This Cucumber Mint infused water recipe is easy to make and looks great on your table.
Cucumber Mint Infused Water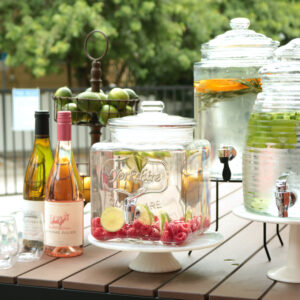 INGREDIENTS
1 gallon water
1/2 English Cucumber, sliced thin
3 sprigs of fresh mint
INSTRUCTIONS
Combine water, sliced cucumber and mint in a large glass vessel. Stir gently. Chill 2 hours and serve.