How To Make Tostadas from Scratch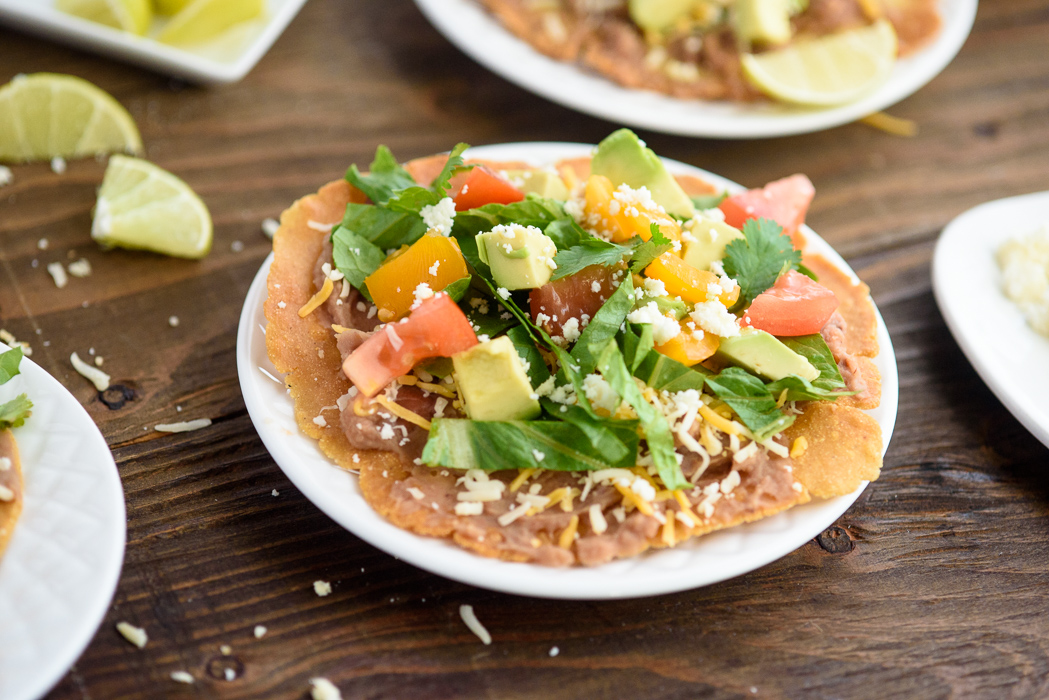 Making tostadas from scratch is a simple and inexpensive way to get dinner on the table fast!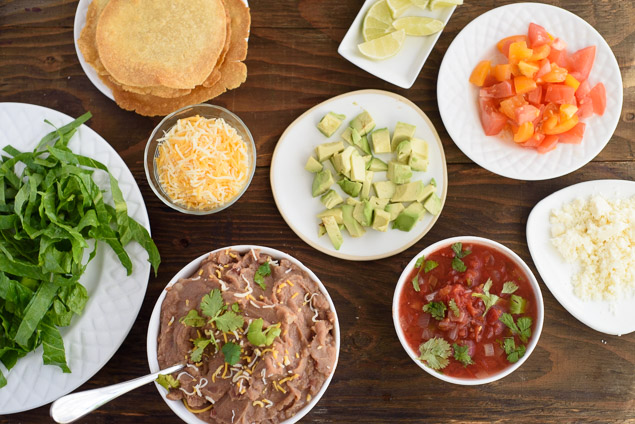 Our family has recently become obsessed with making tortillas from scratch. One of the results of that tendencies though is that we have ended up with extra day old corn tortillas.They don't soften quite as nicely for tacos as the fresh ones. Enter the tostada the ultimate solution to this wonderful problem.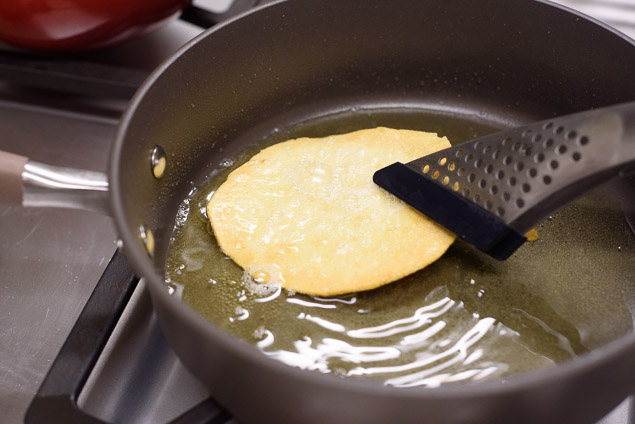 To start we need to fry the shells. I use about a ½ inch of oil and get it nice and hot. It needs to be hot enough that the tortilla starts sizzling as soon as you lower it into the oil.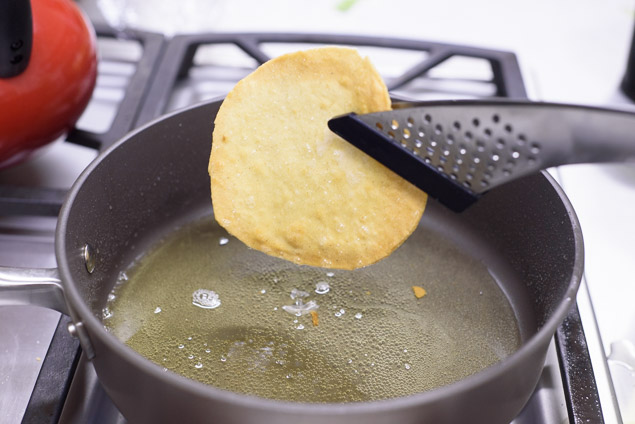 Flip once and repeat with all remaining tortillas.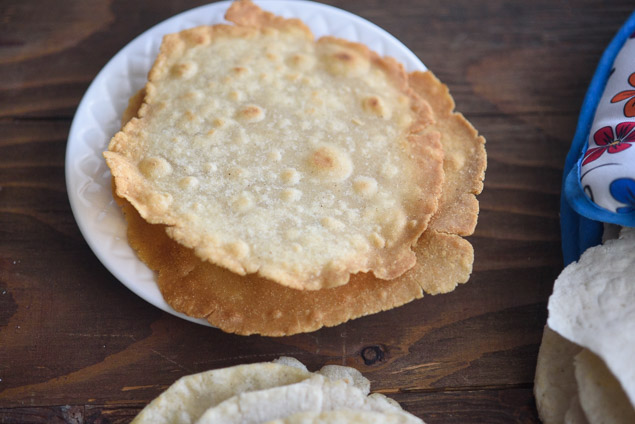 You are looking for a golden brown so they are crispy but not so brittle they shatter into a billion pieces when you crunch through them.
Top with beans and cheese, and any other toppings your heart desires! We like keeping it pretty classic most days but tossing a few ears of corn and some sweet peppers on the barbeque is one of our favorite summer twists.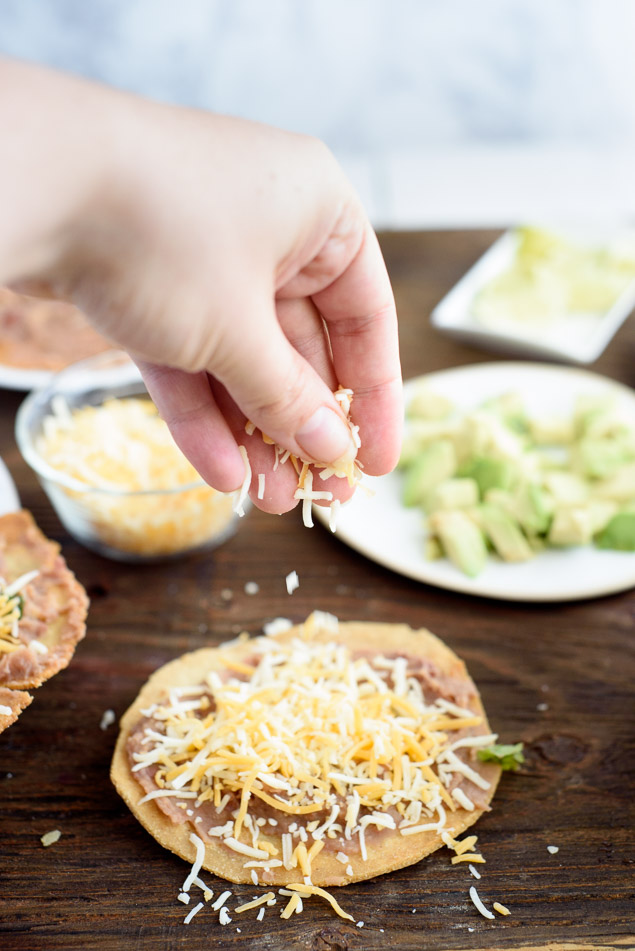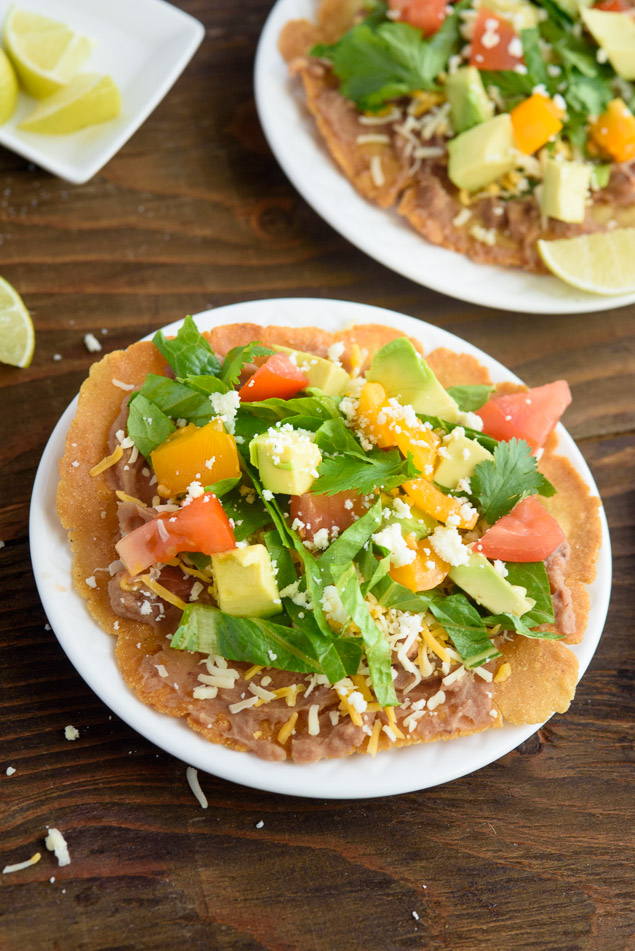 While we are on the topic of using up day old tortillas you should also definitely try these tomatillo chilaquiles with your next batch too!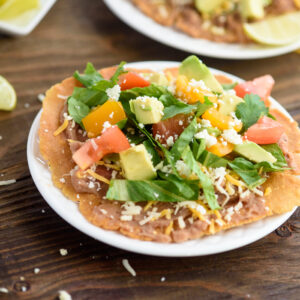 INGREDIENTS
Homemade corn tortillas (1-2 days old or dry them out in the oven for 10 mins at 250 degrees)
Olive oil
Pinto beans
Cheese (shredded mexican and/or cotija cheese)
Lettuce
Tomatoes
Cilantro
Avocado
Tomatoes
Lime
Hot Sauce
INSTRUCTIONS
Heat ½ an inch of olive oil in a medium saucepan on medium high until a tortilla corner dipped in begins to sizzle immediately.
Fry tortillas on each side until lightly browned and firm.
Drain on paper towels and repeat with remaining tortillas.
Serve with toppings and allow everyone to assemble their own.