The Valentine's Dessert Platter Your Party Needs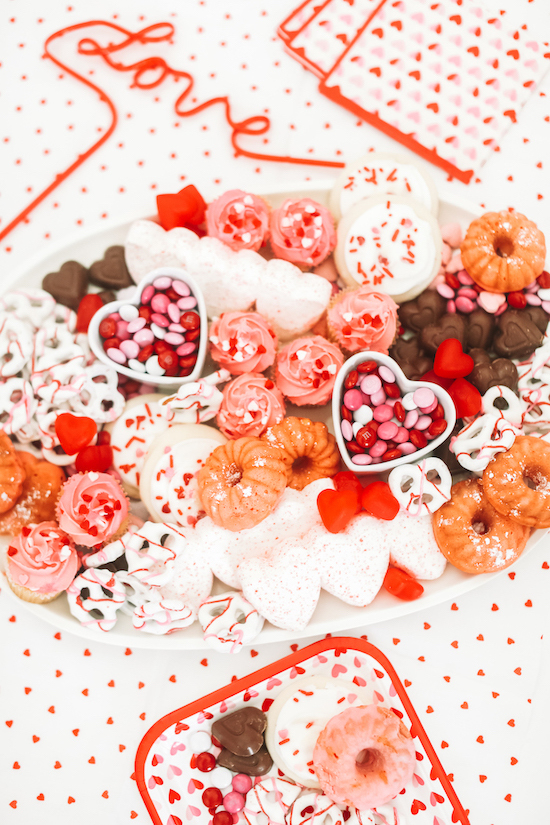 We all love a good charcuterie board, but when you take everything you love about those boards and replace them with delicious sweet treats with a red, white, and pink theme, you have yourself a Valentine's Dessert Platter!
If you're hosting your girlfriends, a few of your kids' classmates, or maybe just having a date night, a dessert platter is a perfect way to indulge just a little on this special day.
How to Make a Valentine's Dessert Platter
1. Pick a theme.
This could be in the form of a color, like all red desserts. Or you could also do a mixture of red, white, and pinks which are traditional Valentine's Day colors.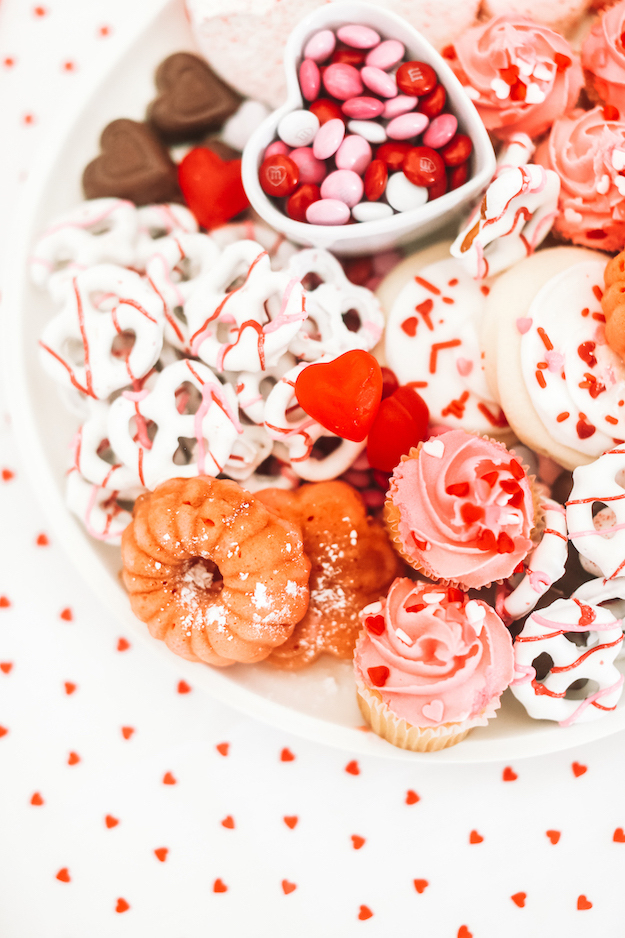 Hearts Dobby Stripe Dishtowel Set

By Design Imports

Shop Now
2. Choose a platter.
You can use a tray, ceramic platter, or even a few different size heart-shaped bowls to help you organize all your treats. I used a Villeroy and Boch platter in a crisp white.
Urban Nature Oval Serving Platter

By Villeroy & Boch

Shop Now
3. Pick 5-10 different treats and desserts.
My tray is large enough for about 6 different groups of treats! You can choose non-baked goods, storebought goods, or even homemade goods for a great mixture of treats! I used this cute little bundt cake maker from Holstein. Within minutes you have perfect little cakes ready to eat!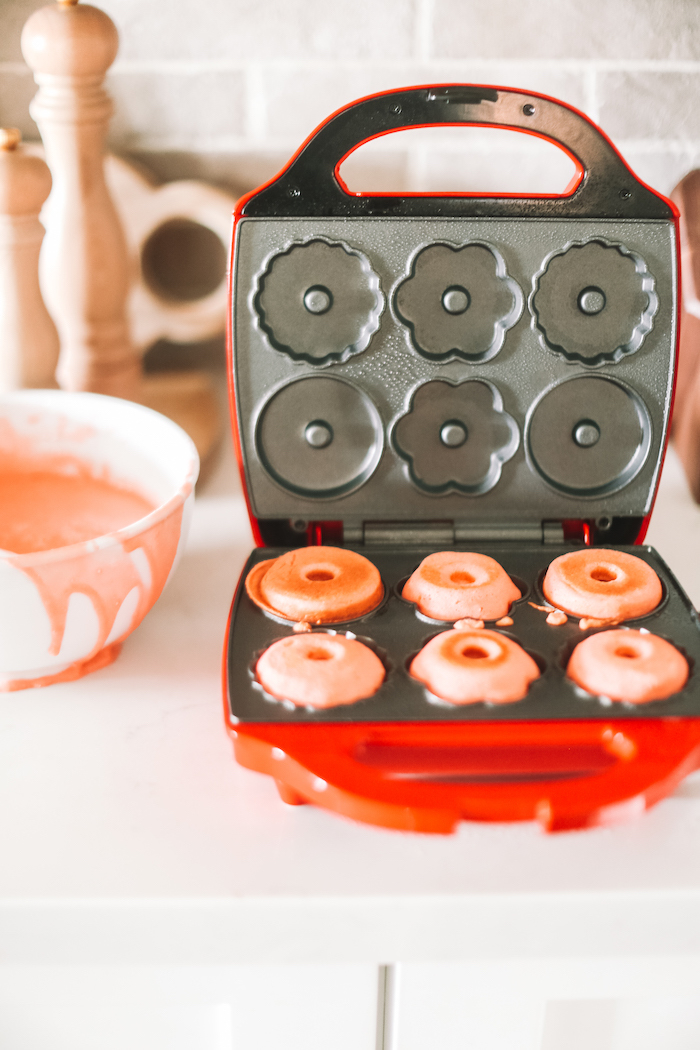 Bundt Cake Maker

By Holstein Housewares

Shop Now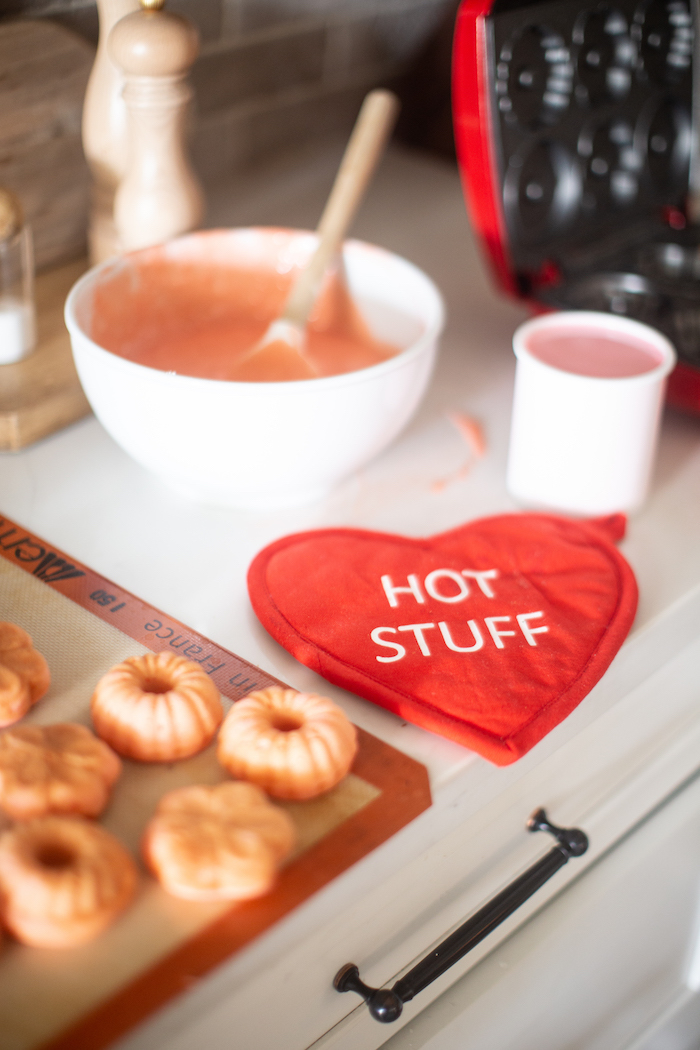 Hot Stuff Heart Potholder

By Design Imports

Shop Now
4. Assemble the tray.
Once you have all your goodies bought and made, it's time to assemble the tray. I like to start with the biggest treats first and then add the small desserts around them. If you are using multiple colors make sure you spread them out evenly on the tray. For example, if you have a group of pinks in the top corner, put another group on the opposite end.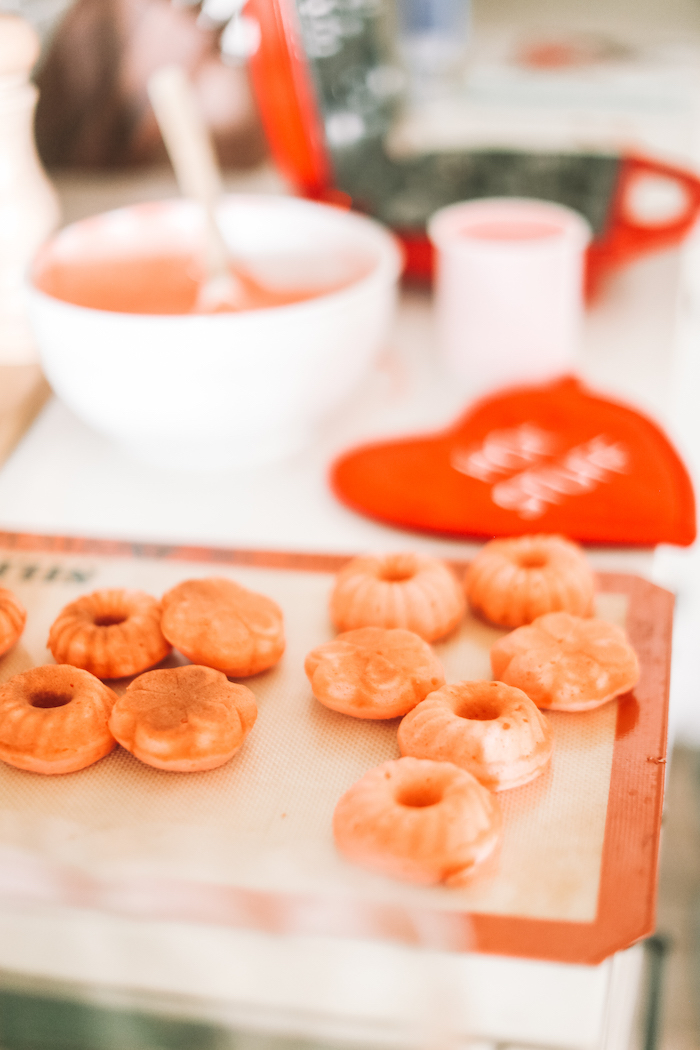 What can you add to your Valentine's Dessert Board?
Cookies
Mini Cakes
Heart-shaped Candies
Chocolate Dip
Chocolate Pretzels
Marshmallows
Fruit
Chocolate Candies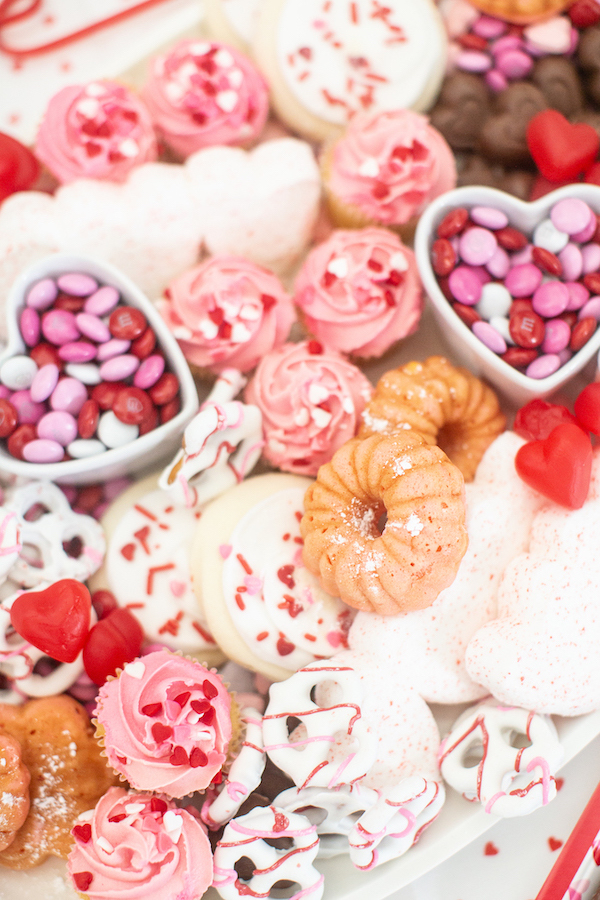 Heart Candy Bowls

By Design Imports

Shop Now
The biggest thing about making a dessert board like this is to have fun and enjoy the process. Use all of YOUR favorite treats to make it even more special.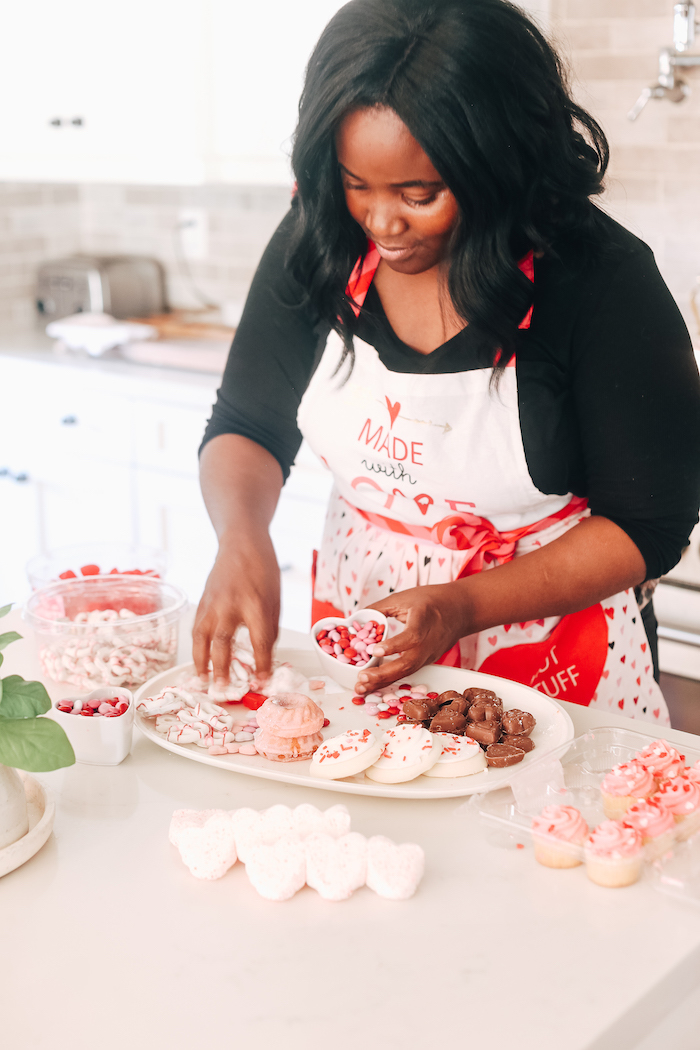 Made With Love Apron

By Design Imports

Shop Now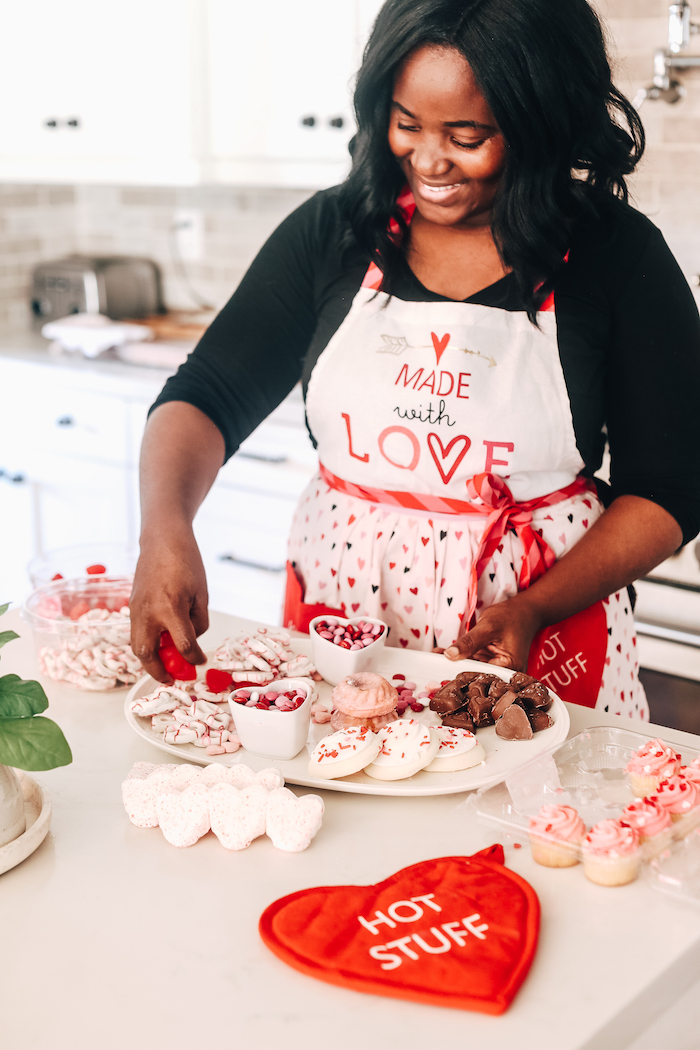 Once your party is ready to begin, place the tray somewhere accessible for your guests. Also include napkins or mini plates to help with their choices. If you have any dips or spreads make sure to include a spoon so they can easily serve themselves!