How to Get the Potager Garden Aesthetic At Home
If 2020 (and 2021) taught us anything it's that people are embracing their outdoor spaces and wanting to feel self-sufficient. For those lucky enough to have an outdoor space, it became a sanctuary from the home office/home school/home everything. For those without access to a safe outdoor space, it became evident just how important it was.
We are lucky enough to have the most wonderful backyard that we created from scratch (created sounds so gentle…there was hand moving over eight tons of earth and gravel involved). The biggest change we made in our planning during our backyard redo was to add a small potager.
A potager is a traditional kitchen garden, separate from the lawn or ornamental spaces. By the way, we can blame Monty Don for this redirect (if you haven't fallen into that treasure trove of beautiful garden content, enjoy).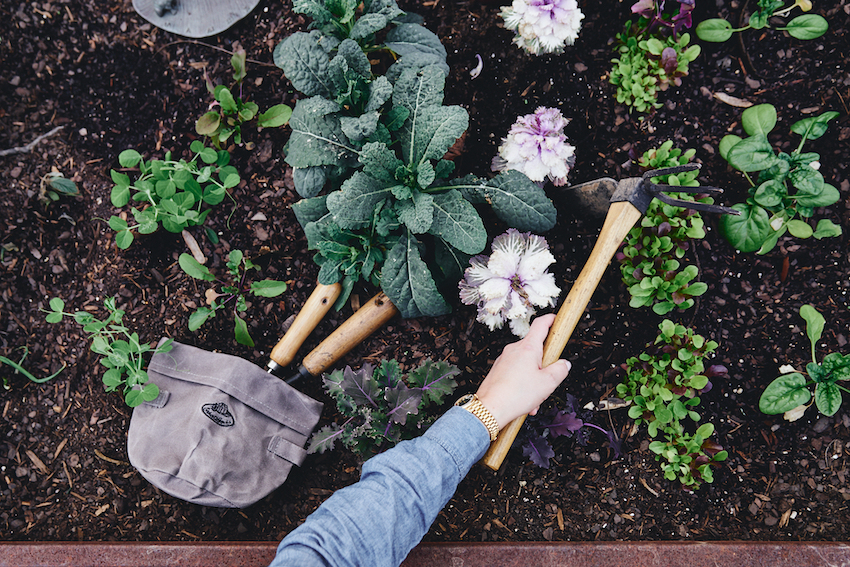 The potager, many argue, is more than just a space that blends flowers, fruit, vegetables, and herbs. It shows us seasonality, the passage of time, and acceptance of change….at least for those of us in temperate climates. Here in Virginia, we have all four seasons in a big way and I love what our garden becomes. Except for in February. We could just skip the weather in February and I'd be okay with that.
Whatever your outdoor space is, or if you have an outdoor space of your own at all, you can still enjoy the shift towards cozy, calm, natural vibes in your space. To me, the easiest way to tell if something fits the potager aesthetic is if it's functional, can weather or age beautifully, and bring nature to your life in some way.
1. Buy or Thrift Baskets.
Garden trugs, be they wooden or wicker, are especially useful if you do have a garden space since you can add lots to the surface to carry without crushing each other. You can also use any basket to gather, or if you're outdoor-space-less, add baskets to your living room or entryway to hold shoes, pillows, toys… you name it.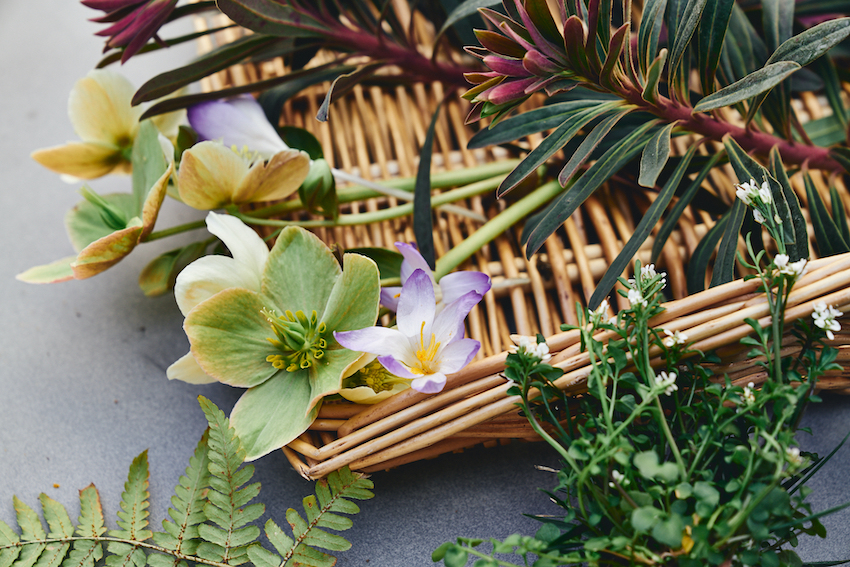 Sussex Flower Trugs – Set of 3

By Esschert Design

Shop Now
2. Add Living Art.
Bring the outdoors in when possible. Whether it's a big fallen branch in an umbrella stand, a tiny single crocus in a bud vase, or pressed flowers in a frame, embrace the nature provided each season.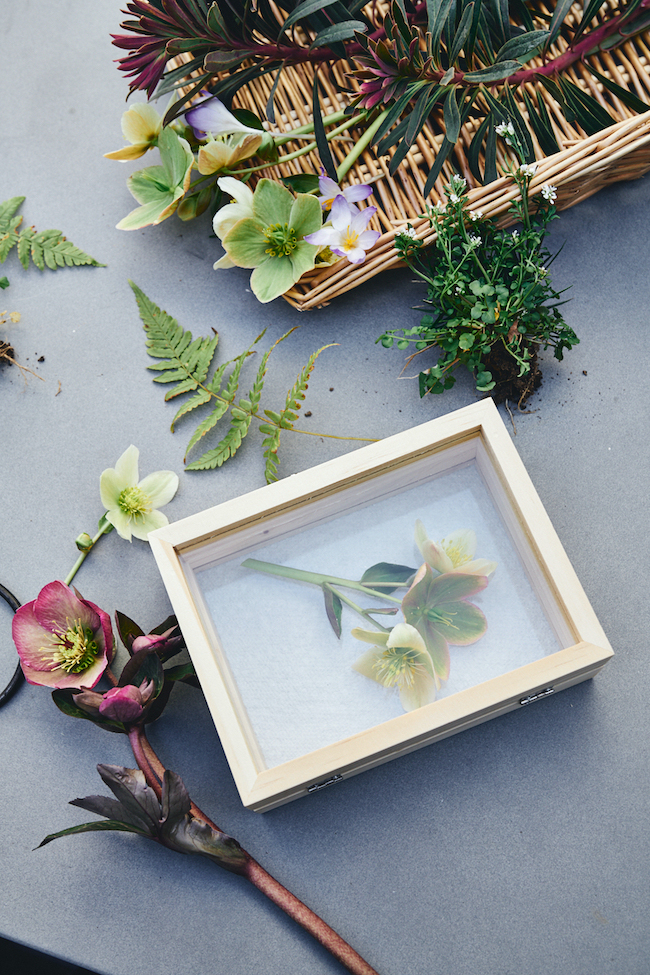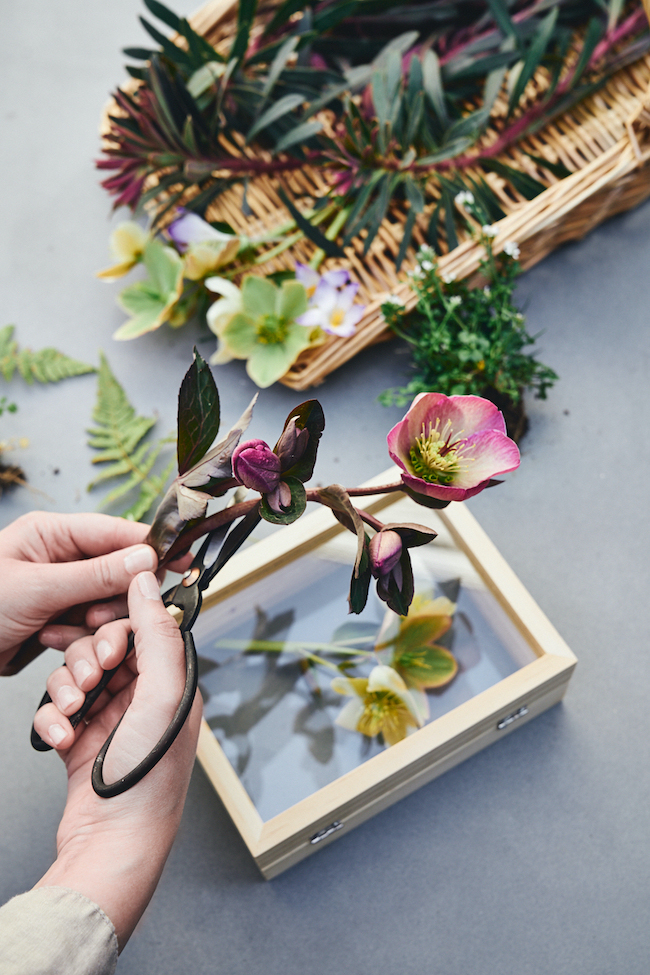 Flower & Herb Floating Frame

By Esschert Design

Shop Now
3. Consider Canvas.
Canvas is such a fantastic fabric. It's useful, durable, and classic. A waxed canvas bag is great for holding garden tools, or even just keys in the mudroom. Standard canvas planter bags are lightweight and perfect for plants if you need to move them around (if you're renting, or your sunlight moves around your patio!). Canvas can also be excellent for a pad for planting (if that's not a sign you've reached your thirties, I don't know what is). Not into gardening? Use it as inspiration for big floor cushions for the family that will wash well.
Waxed Canvas Storage Container

By Esschert Design

Shop Now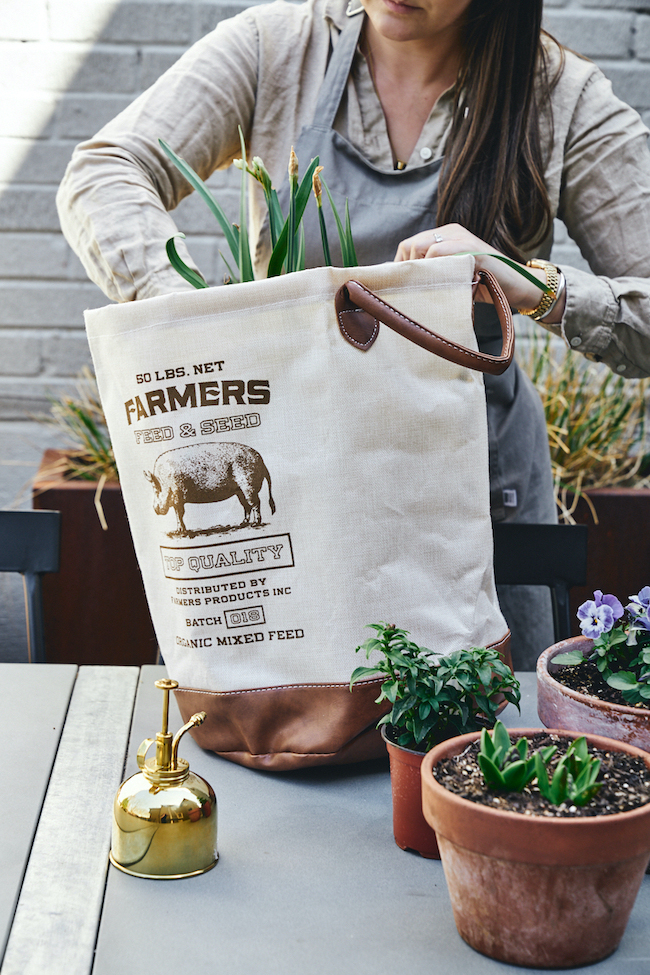 Canvas 10-Gallon Vintage Grow Pot

By Panacea

Shop Now
4. Upgrade Your Plant Care Tools.
Classic potager enthusiast or only some orchids? Invest in beautiful, well-made plant scissors, misters, pots and beyond to make the ritual of plant care more enjoyable. I personally keep plant scissors in my kitchen tool drawer so I can run outside and snip edible flowers or herbs while cooking.
Plant Mister, Brass

By Kikkerland

Shop Now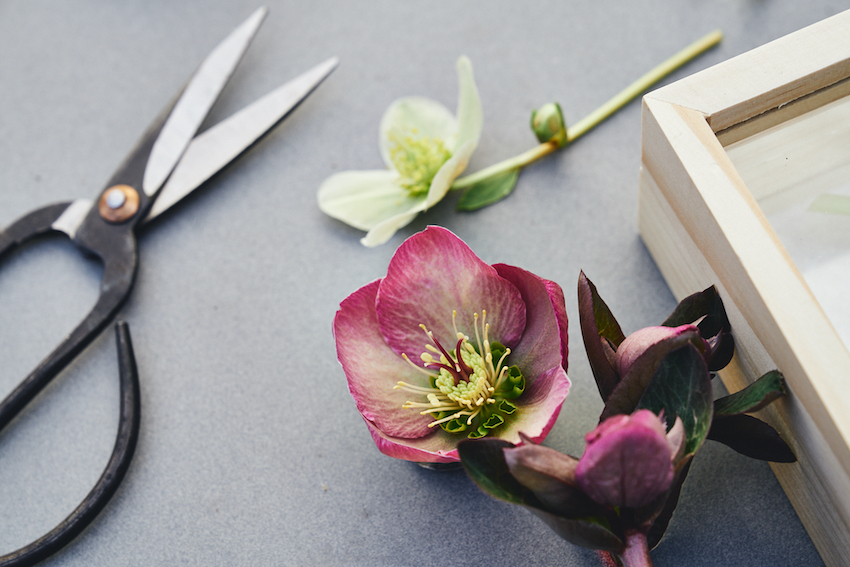 Scissor Set for Garden

By Kikkerland

Shop Now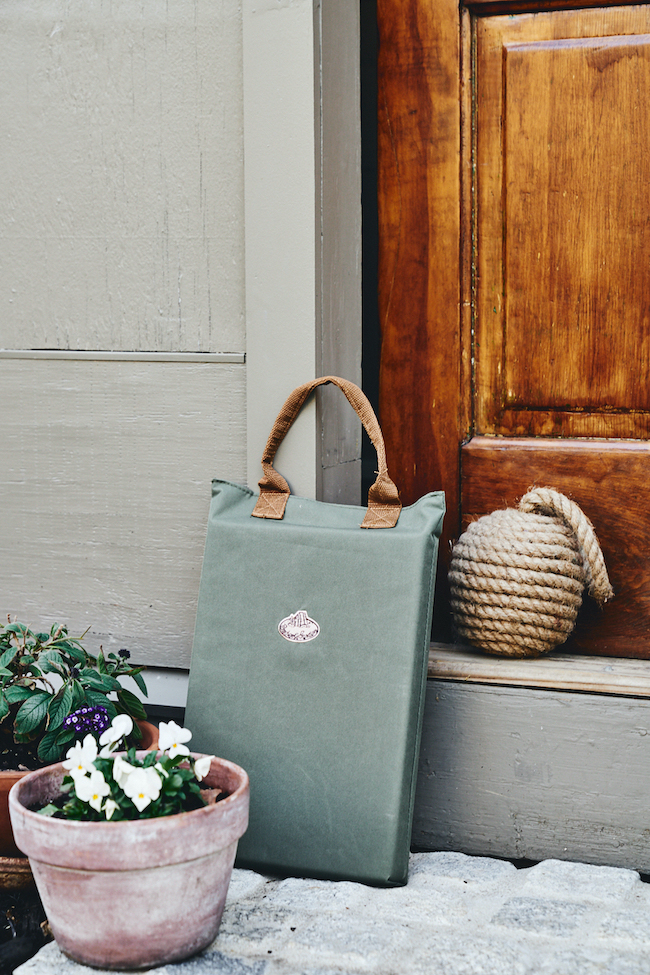 Canvas Gardener's Kneeling Pad

By Esschert Design

Shop Now
5. Picnic More.
Having a beautiful picnic kit makes it easy to grab and go pre-made takeout or a 'clean out the fridge' charcuterie from home. You don't need a standard picnic basket that can be oddly shaped and take up a lot of storage space. A picnic tote like this includes utensils and plates (not-breakable) to make on-the-go outdoor dining a snap.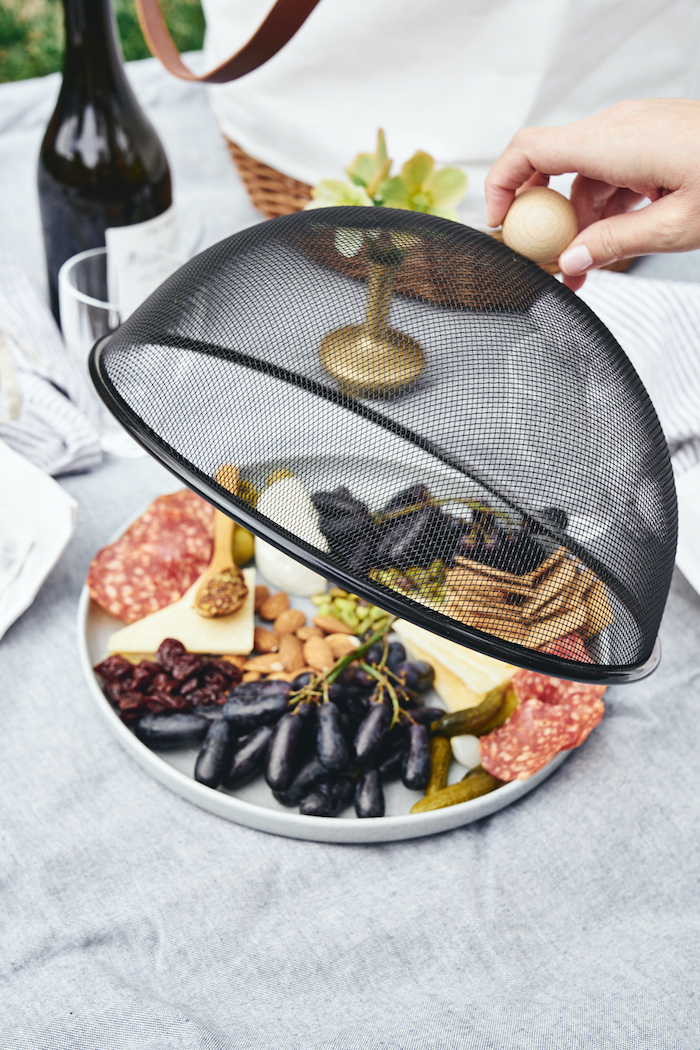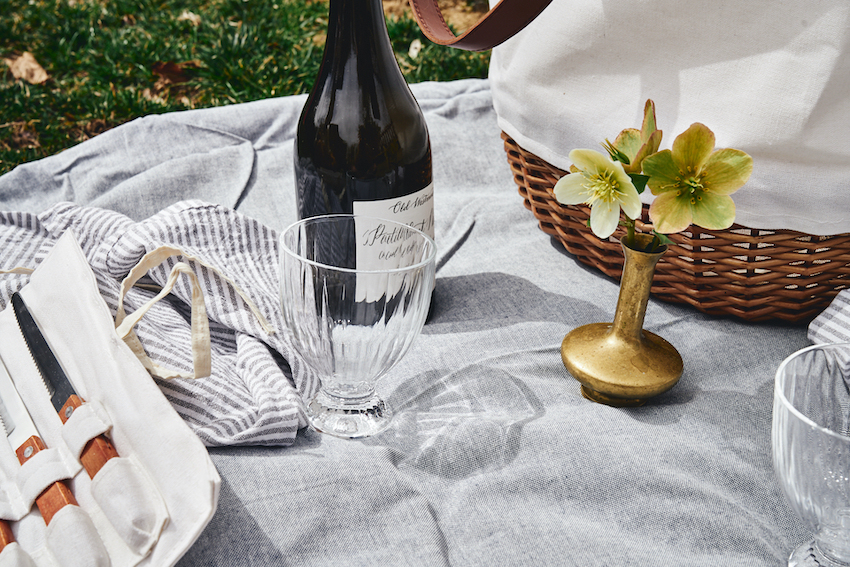 Promenade Picnic Basket

By Picnic Time

Shop Now