Healthy Tropical Green Smoothie Recipe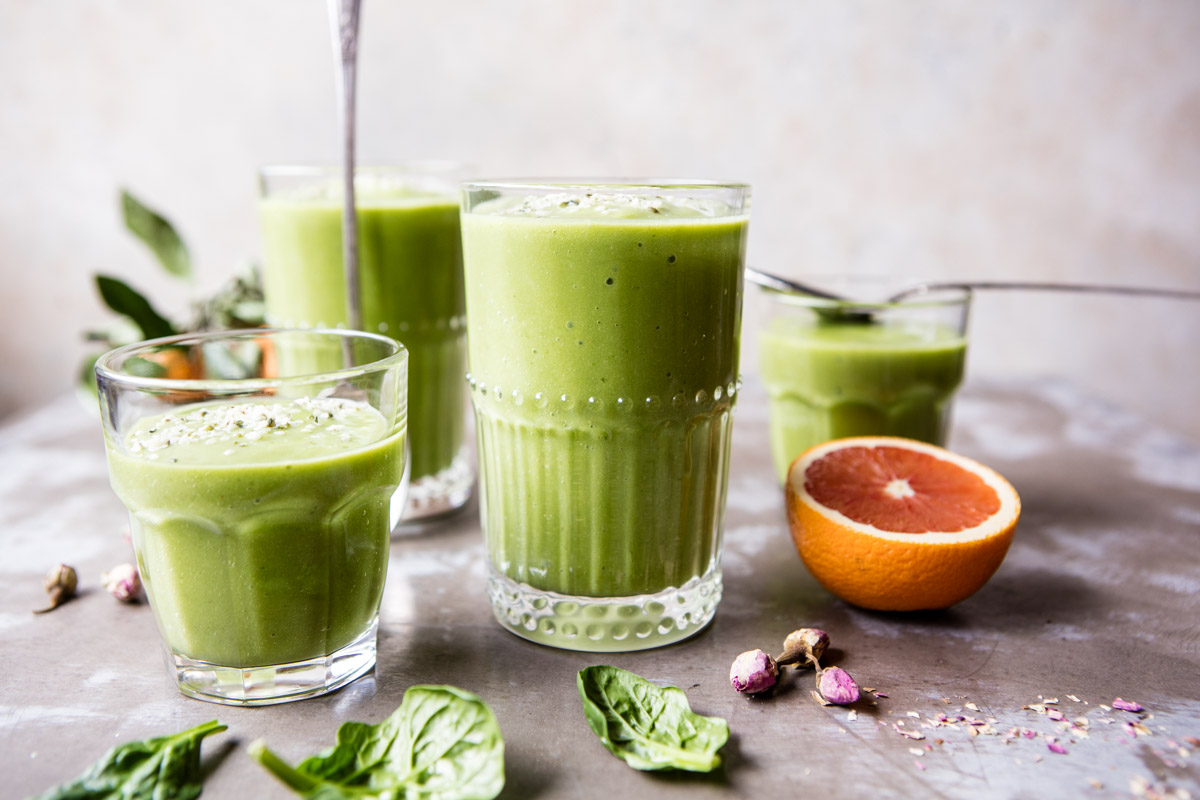 Hey everyone, I thought I would share my favorite healthy green smoothie recipe with you all. This is my go-to on busy mornings because I can just throw everything in a blender, mix and drink. I'm getting in all of my fruits, veggies, and proteins and it keeps me full all morning long. This green smoothie is also great as an afternoon pick-me-up or as a healthy sweet treat!
My green smoothie recipe includes all of my favorite tropical fruits like pineapple and mango, along with a banana, orange juice, coconut water, avocado and lots of baby spinach (promise you do not even taste it!). The coconut water adds plenty of vitamins, while the avocado adds healthy fats and protein.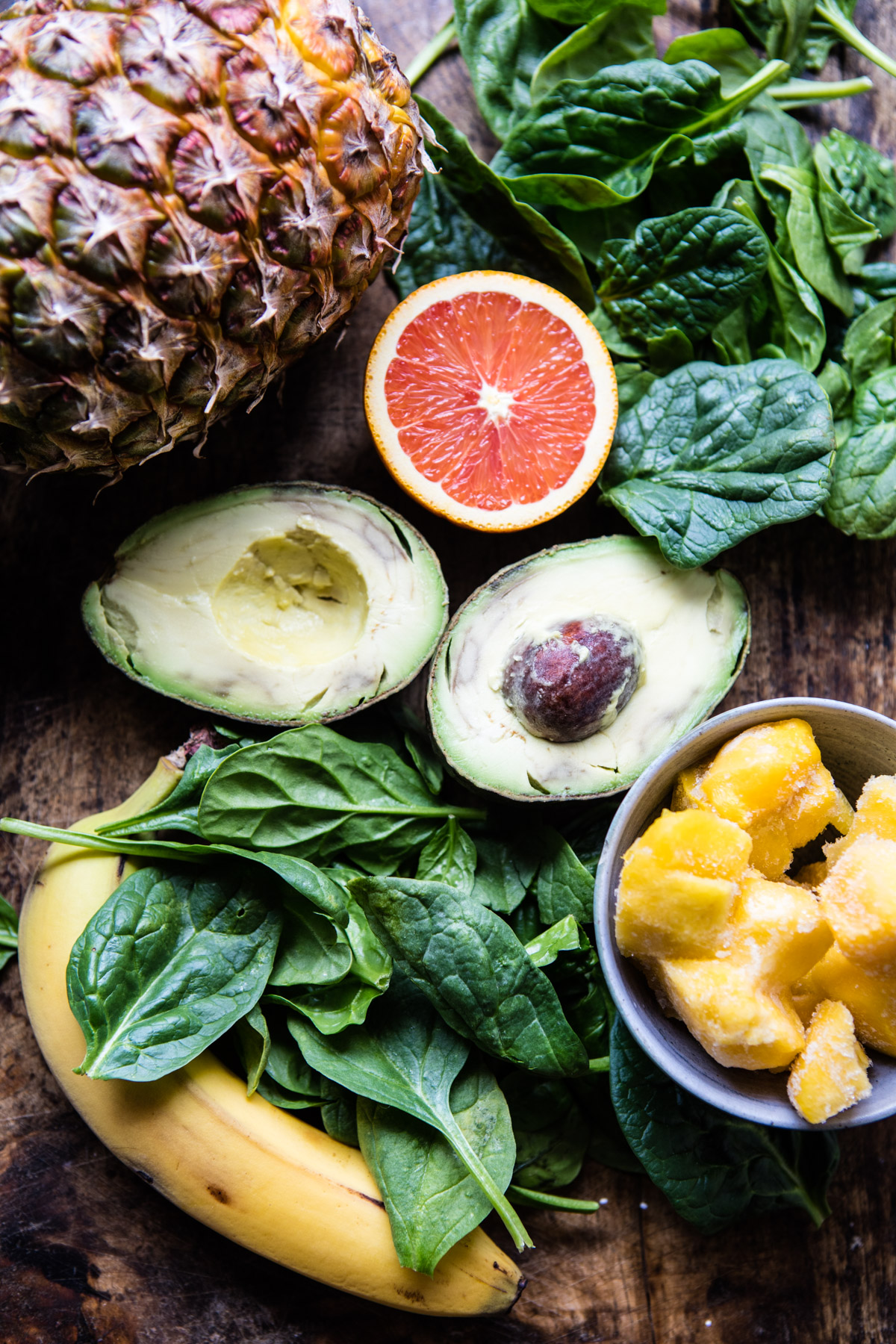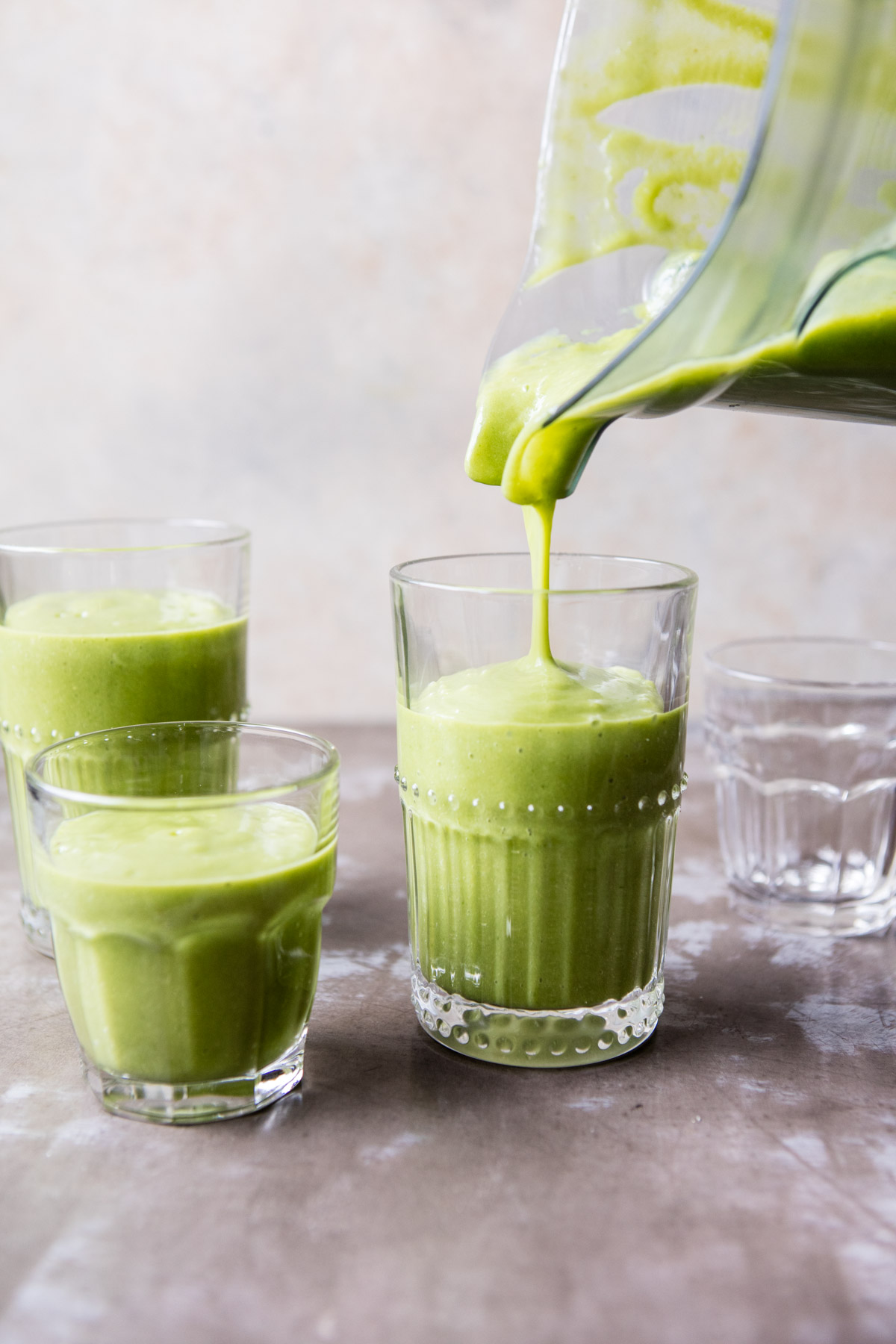 A couple smoothie making tips: If you're short on time in the morning, try blending your smoothie the night before and keeping it in the fridge for the fastest breakfast ever… yes, please!
I also love using frozen fruit in my smoothies, as it's not only convenient, but helps to keep the smoothie ice cold and makes for a great consistency.
Lastly, don't be afraid to swap in your favorite fruits. In the summer, I love using fresh berries, and in the winter blood oranges are always fun!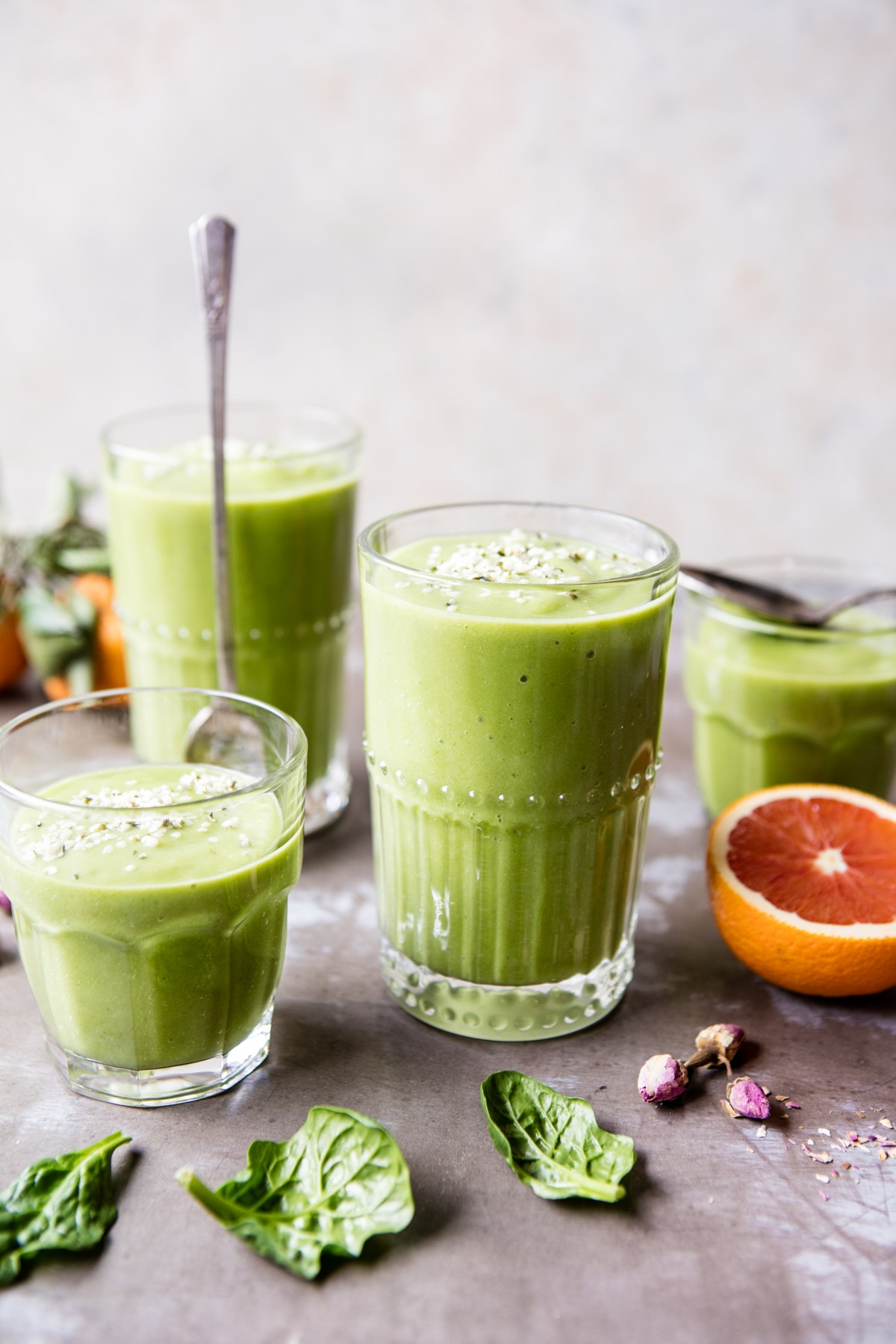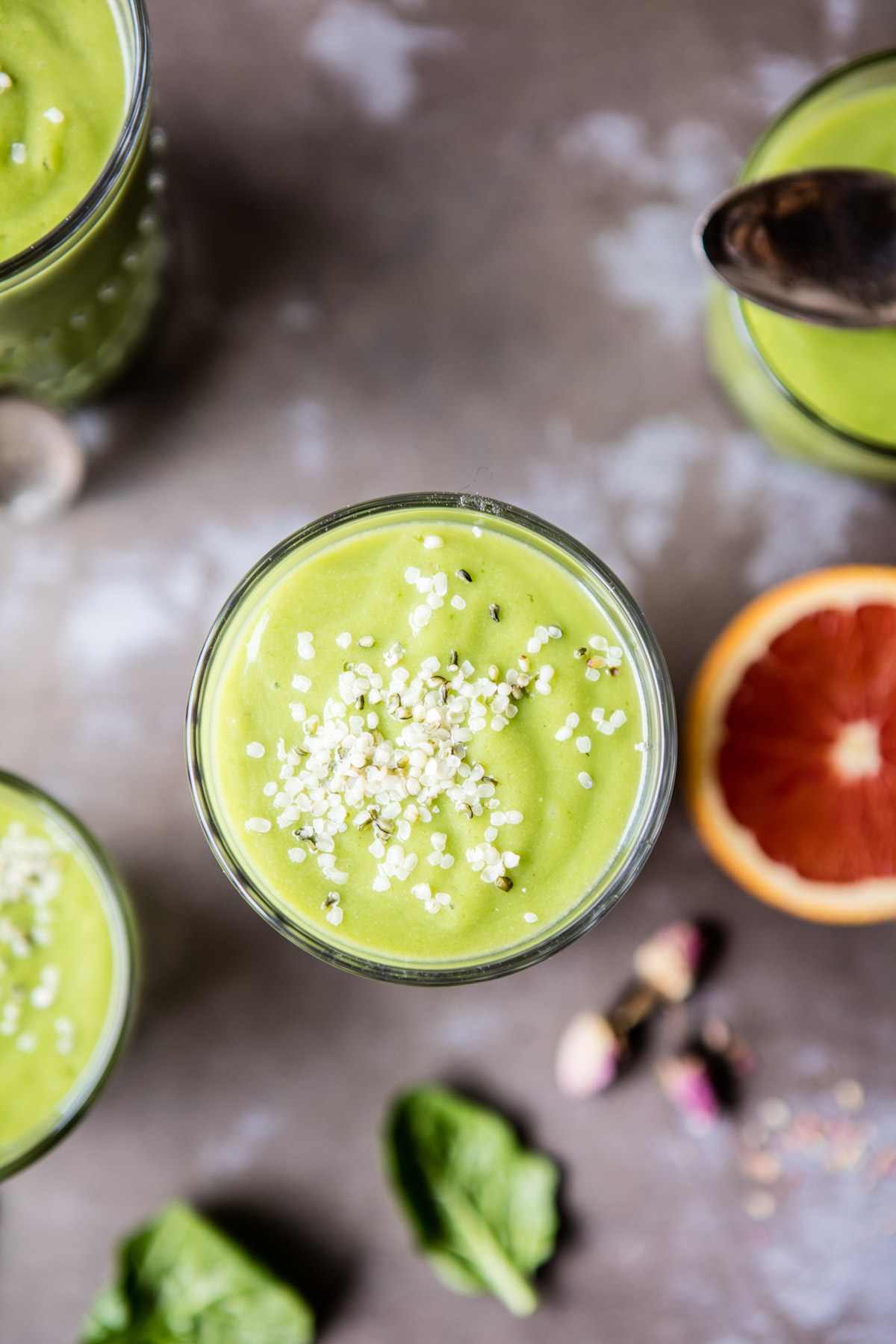 While I've found that many green smoothies can be chalky and bland, this smoothie is anything but. It's extra creamy thanks to the banana and avocado, and all of the fruit makes this smoothie extra sweet and delicious!
So who's with me? Cool, let's make yummy green smoothies!
Healthy Tropical Green Smoothie Recipe Recipe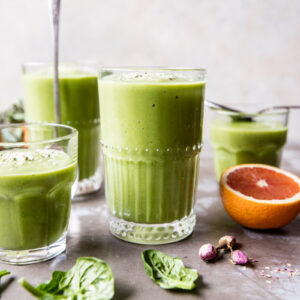 INGREDIENTS
½ cup pineapple chunks
½ cup mango chunks
1 ripe banana
½ of a ripe avocado
1 cup orange or pineapple juice
1 cup coconut water
2 large handfuls baby spinach
1 teaspoon maca powder
Ice
Hemp seeds, for topping (optional)
INSTRUCTIONS
Combine all the ingredients in a blender and blend until smooth, adding water if needed to thin the smoothie.
Divide between 2 glasses.
Top with hemp seeds.
Drink!