Healthy Snow Cones the Whole Family Will Scoop Up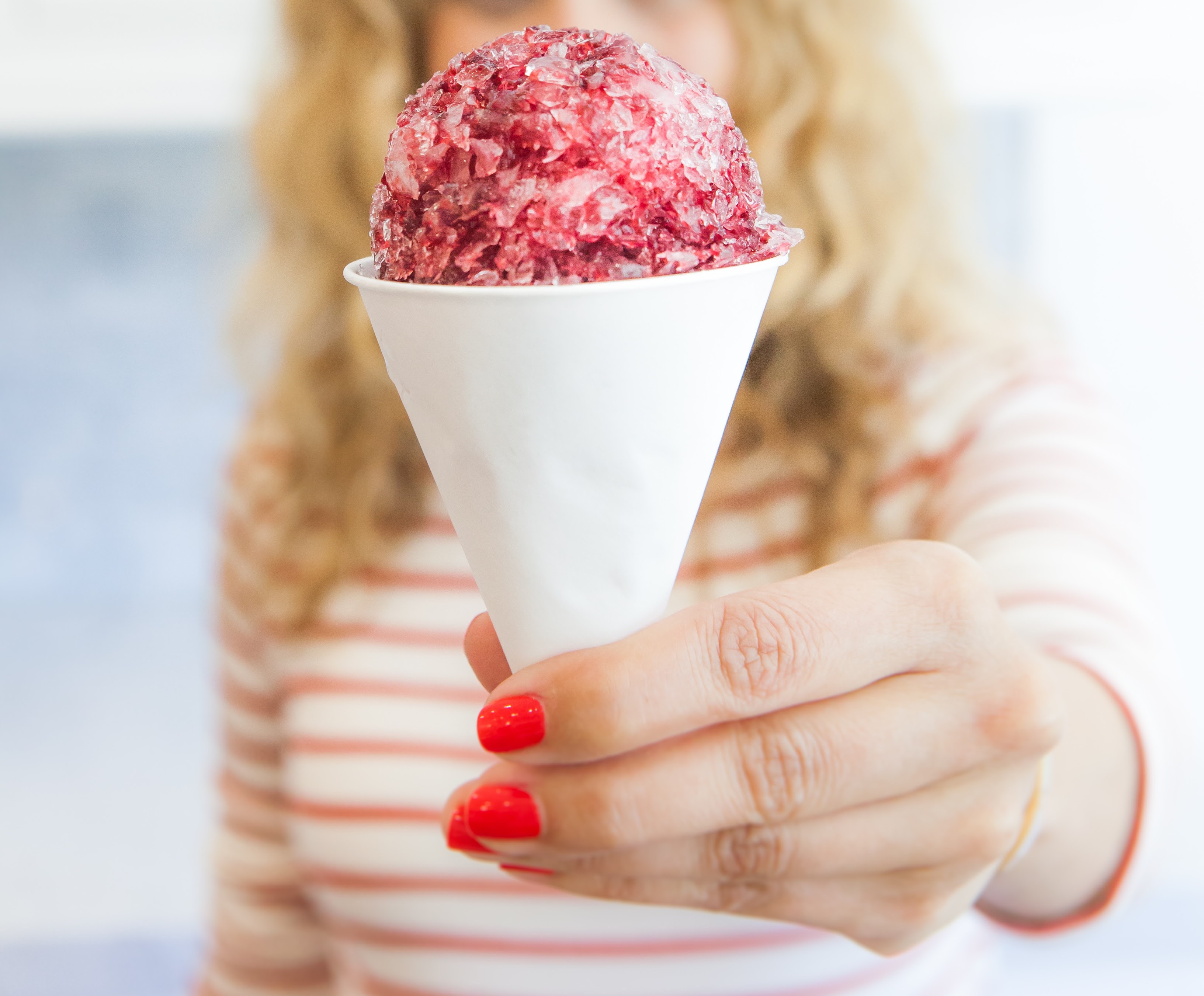 So lately I've been tinkering with one of my childhood summer favorites: The snow cone. But instead of the Snoopy snow cone of my childhood (remember those?), doused in unnatural colored syrups, I'm giving these icy desserts a healthy twist: There are no artificial dyes or sweeteners, and they take less time to make than heading to the store to buy a frozen treat. The snow cone recipe below calls for cherries, but you can use nearly any fruit you have lying around, so they're easy to whip up whenever it's literally too hot to move.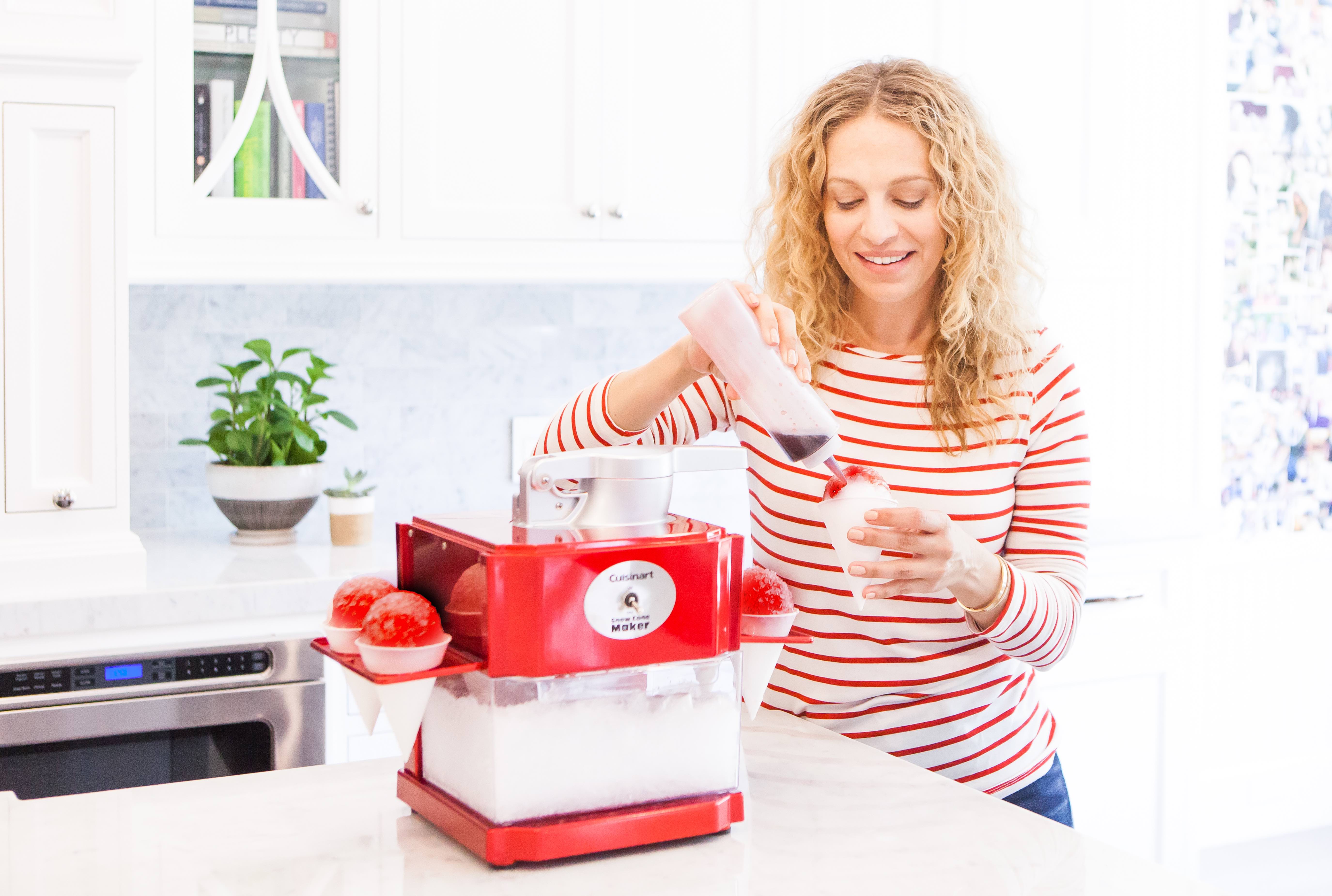 Armed with a Cuisinart Snow Cone Maker (you didn't think I was going to hand-shave ice, did you?) and a few plastic squeeze bottles, I'm set 'til the weather cools off.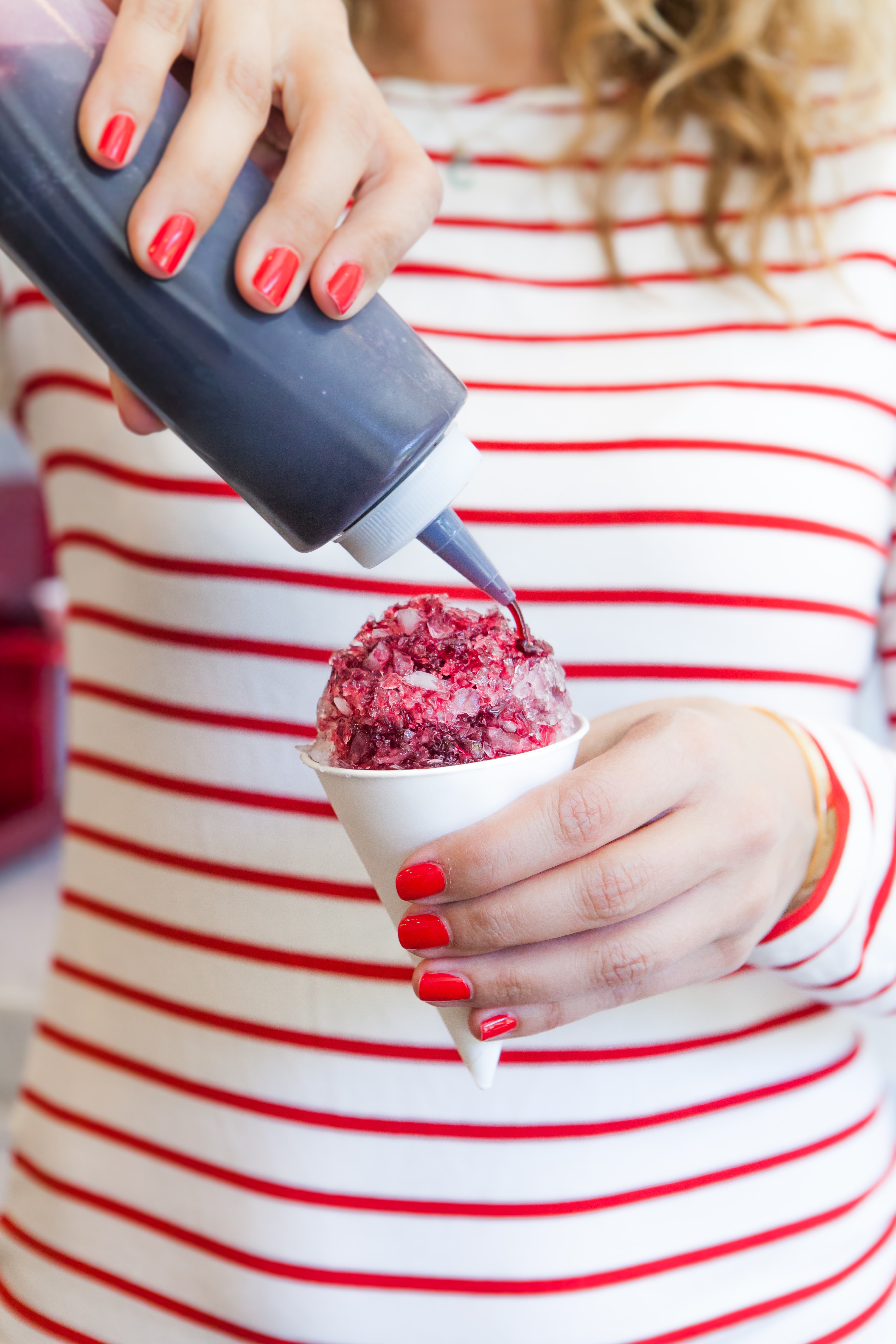 Cherry Vanilla Snow Cone Syrup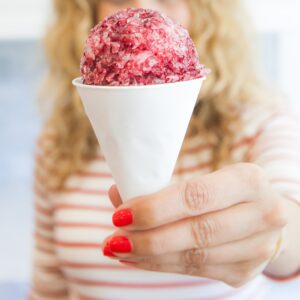 INGREDIENTS
3 cups of cherries, fresh or frozen (substitute any fruit you like— berries or stone fruit would be great)
6 tbsp. sugar, coconut sugar, or your sweetener of choice... I used honey
2 tsp. vanilla
¾ c. water
INSTRUCTIONS
Add all of the ingredients for your chosen snow cone syrup to a saucepan and mash the fruit down as the mixture heats to a boil. Keep stirring the boiling mixture until it gets to a maple syrup-like consistency (if it gets too jammy, don't freak out – just add water until it gets to the right thickness).
Strain the mixture into a heatproof container and let it cool to room temperature. Then use your Cuisinart to shave that ice, scoop, douse with syrup and enjoy!