11 Gifts for the Brunch Enthusiast in Your Life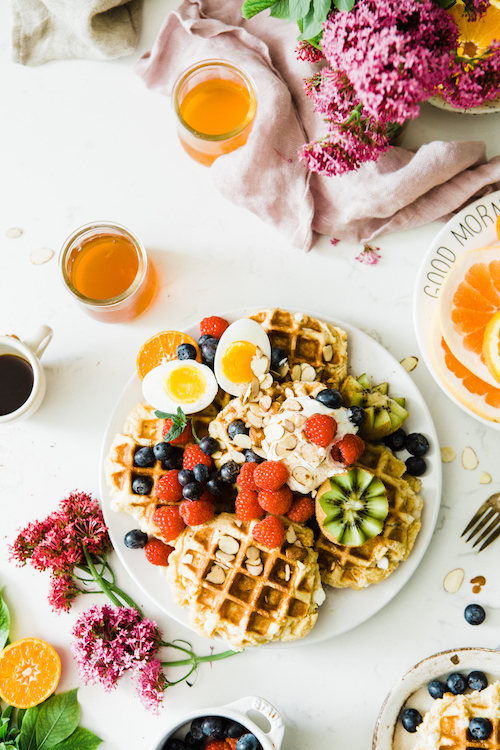 "Are we going to brunch?" is about to become "I'm making brunch!"
These gifts are for the friend that asks you out to breakfast every Sunday. From waffle makers, to egg tools, to carafes (for mimosas, of course), these are the perfect gifts for the person who can't get enough avocado toast in their life.
Rotating Waffle Maker

By Black + Decker

Shop Now
In the morning, we're making waffles! This nonstick waffle maker makes delicious Belgian style waffles and makes cleaning easy.
This set includes an avocado tool and a gadget for making a perfectly poached egg. We're talking Instagram-worthy avocado toast here.
SpreadTHAT! Butter Spreader

By That Inventions

Shop Now
A butter spreader that softens butter quickly for you while you're spreading? We call that genius. Perfect toast, coming right up!
Unplugged Coffee Maker

By Koziol

Shop Now
Sometimes isn't it just nice to "unplug?" This coffee maker has a neat design and requires zero electricity. All you need are hot water and coffee grounds to make a fresh brew.
There are so many uses for this versatile product. From slicing tomatoes for frittatas, to halving strawberries and grapes for a fruit plate, to cutting bagels in half, your brunch aficionado is sure to put the Rapid Slicer to good use.
For all those brunch lovers who don't actually have time to brunch, the Microegg is where it's at. The silicone microwave egg maker quickly cooks eggs that perfectly shaped for an egg sandwich.
Electric Tilt-N-fold Griddle

By Presto

Shop Now
No breakfast lover's kitchen is complete without a griddle. Bacon, French toast, pancakes… get 'em on the griddle. Bonus: this one folds up neatly for easy storage.
This electric juicer is perfect for when you want to go all out for that fresh-squeezed juice. You can even control the amount of pulp because we all know how divisive that can be.
The perfect decanter for all of that freshly squeezed juice. Or mimosas.
Your brunch pal can make the perfect crepe at home and live out all of their fancy French dreams with this pan.
The easiest way to make bacon. This bacon pan's no mess design makes for flat, evenly cooked bacon every time.
Concentrix 2-Piece Nonstick Frypan Set

By Tuxton Home

Shop Now
These fun colored nonstick frypan sets are perfect for making eggs any style.