Fall Skincare Tips to Keep That Summer Glow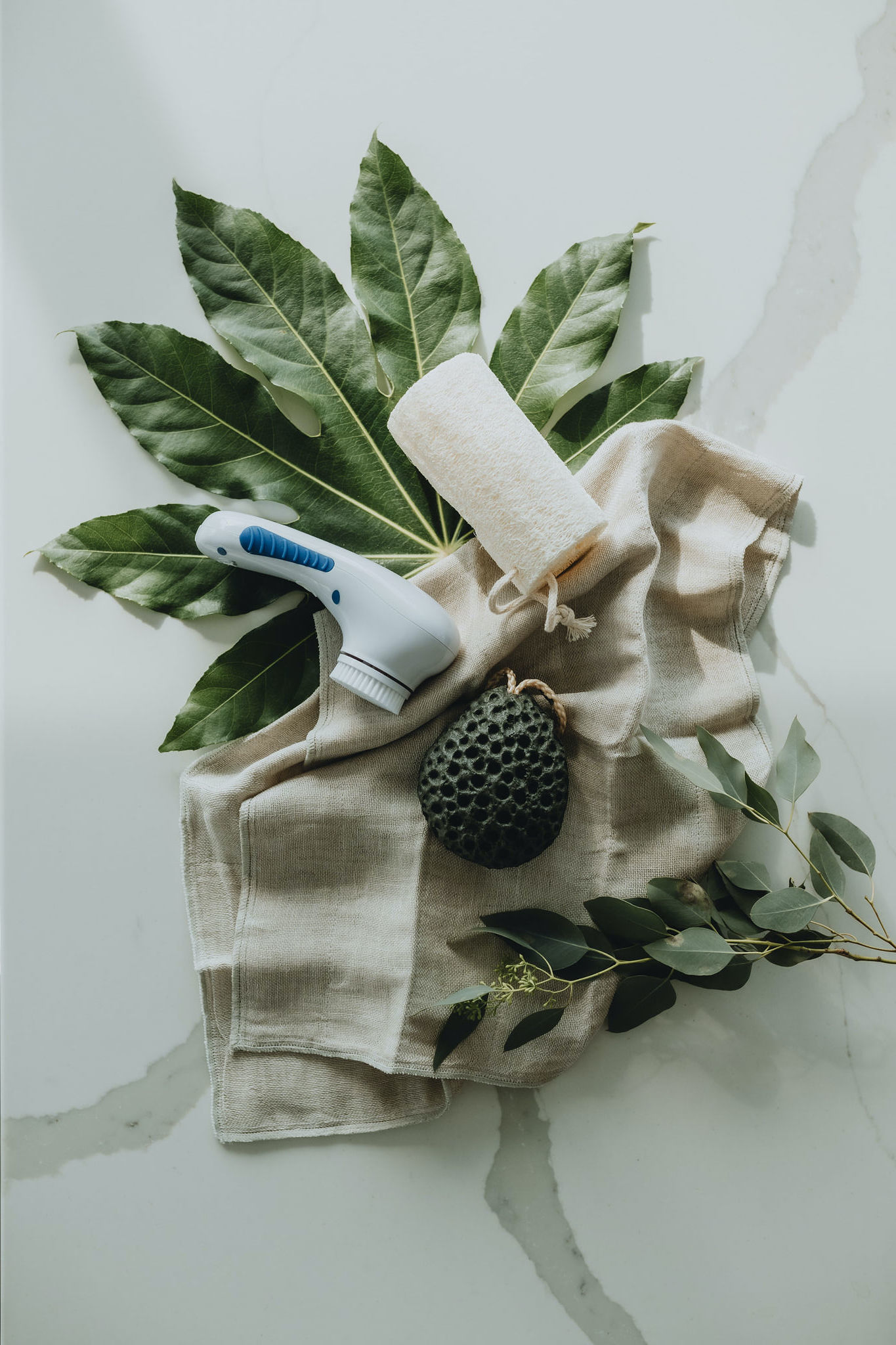 As we inch deeper and deeper into the Fall season, the temperatures start to dip and the days grow colder and shorter. While we transition ourselves mentally to another season, we cannot overlook the impact the weather has on our skin. It's important to protect your skin through the seasonal transitions and most importantly, do your best to keep the effortless summer glow going.
Yes, it's hard to say goodbye to summer, but sometimes it's even harder to say goodbye to that freshly bronzed skin! Well, you don't need summer to continue your summer glow! By following a few quick and easy steps, you can keep that fresh bronzed look all year long!
Step 1: Exfoliate
Don't overthink your steps when planning to exfoliate. Sure, you can get all the products in the world, but sometimes less is more when you are treating your skin! Why not take a natural approach to exfoliating your body this season with an exfoliating natural loofah? The fibers from the natural loofah help to cleanse and revitalize your skin in just one step, and since you are already in the shower, it makes the step that much easier!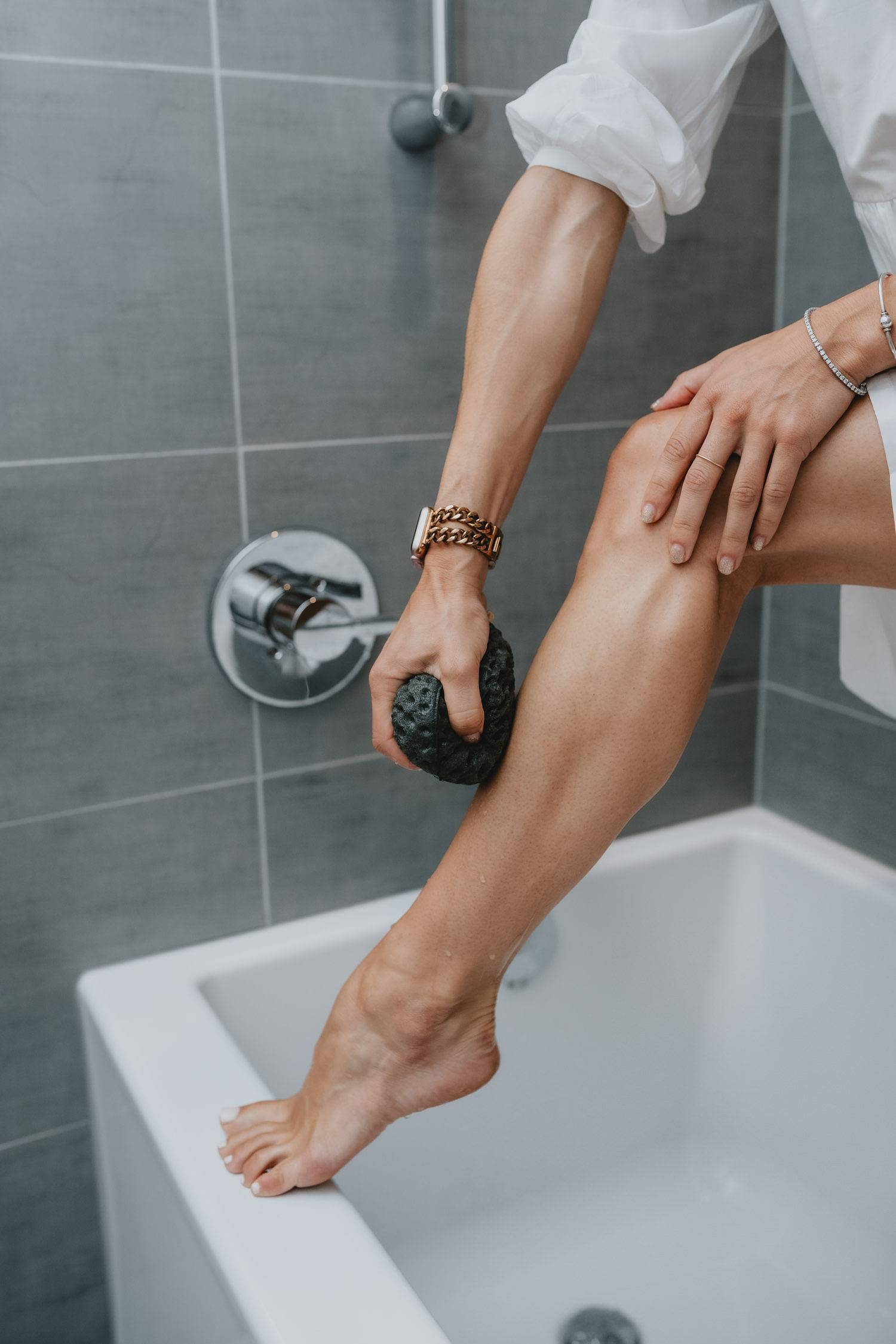 If you are someone looking for a gentler exfoliant, try a bamboo charcoal infused body sponge. The charcoal helps to control oils while giving your skin that natural glow, all while gently exfoliating the impurities away!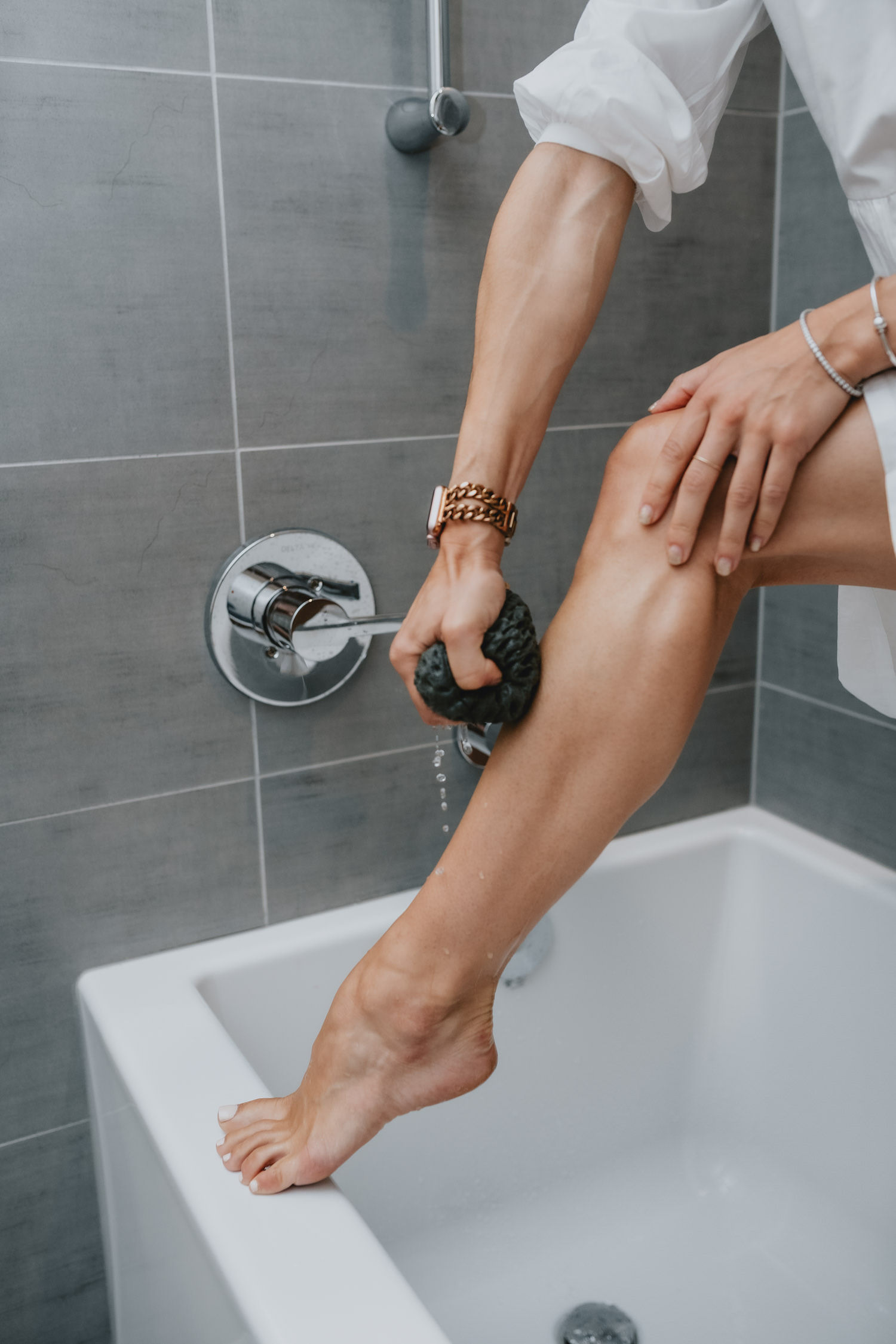 Bamboo Charcoal Infused Konjac Sponge

By Swissco

Shop Now
When it comes to your face, it's important to use something that will get the job done, but in a delicate way. Pretika's exfoliating facial brush is the most productive product for the job! The brush acts as a microdermabrasion when cleaning your skin and removing all the dirt, oil, and dead skin that causes clogged pores and more. The brush also prepares your skin to better absorb skin treatment such as moisturizer and serums!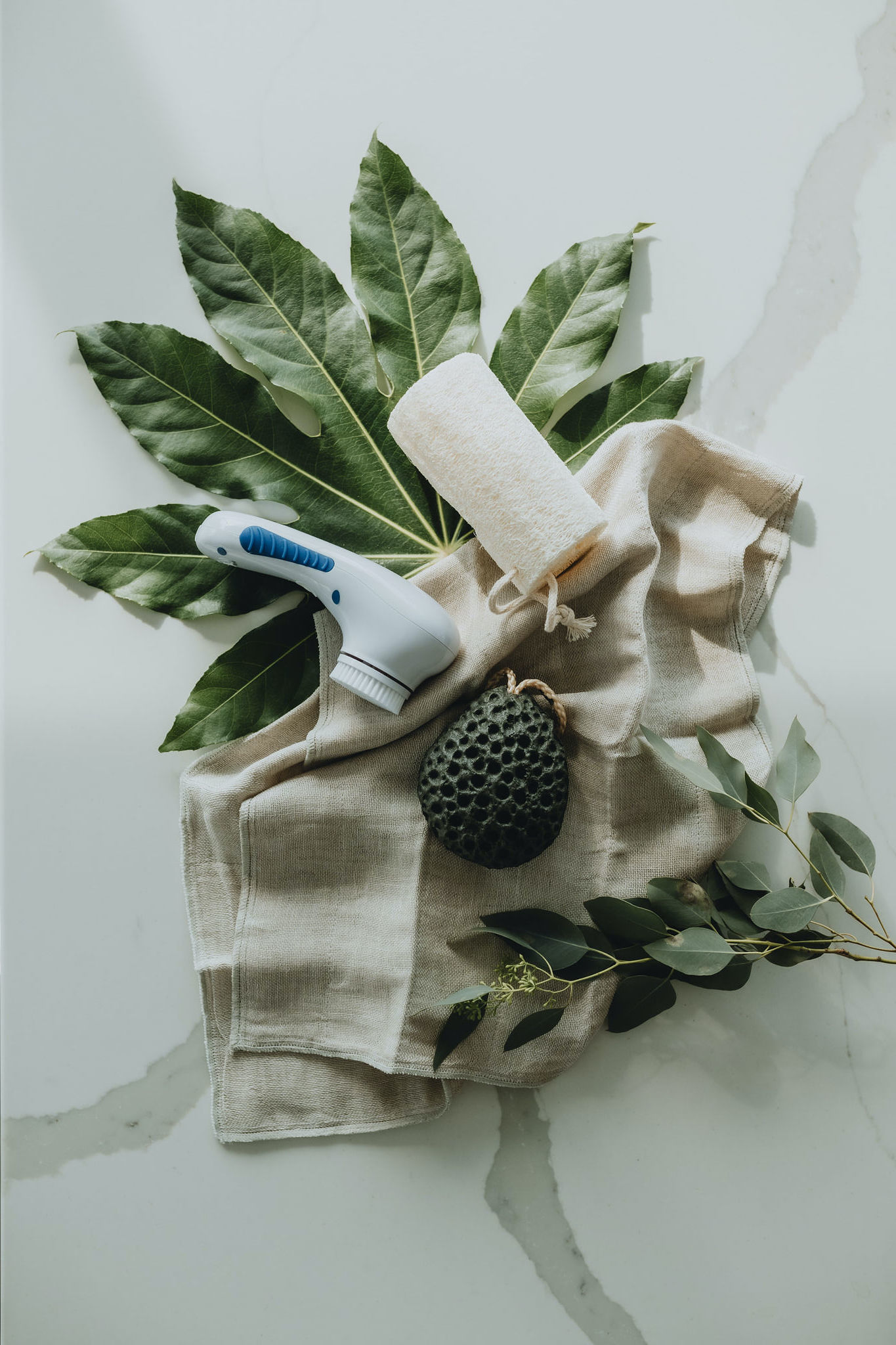 Rotating Facial Brush

By Pretika

Shop Now
Step 2: Moisturize
Now that your skin has been prepped and it receptive to products and treatments, it's time to moisturize to help protect that new layer of skin! Grandma's Secret Miracle Moisturizer is a clean all-natural product that helps nourish, moisturize and protect your skin from dryness! Especially during a transitional weather period, it's important to use a heavier moisturizer to protect your skin from the dry, cold air! If you also have anything coconut based in your house, that is a great alternative to an all-natural moisturizing solution!
Miracle Moisturizer

By Grandma's Secret

Shop Now
Step 3: Bronze
Now onto the fun part! Who doesn't love a little summer glow in the fall, and maybe into the winter! Now that our skin is prepper and carrying that natural glow from the first two steps, it's time to enhance that glow with some bronzing products! Sticking with our all-natural theme, I've selected products from JOAH to help with the third step. JOAH is a K-Beauty brand that takes pride in their quality ingredients and ground-breaking formulas!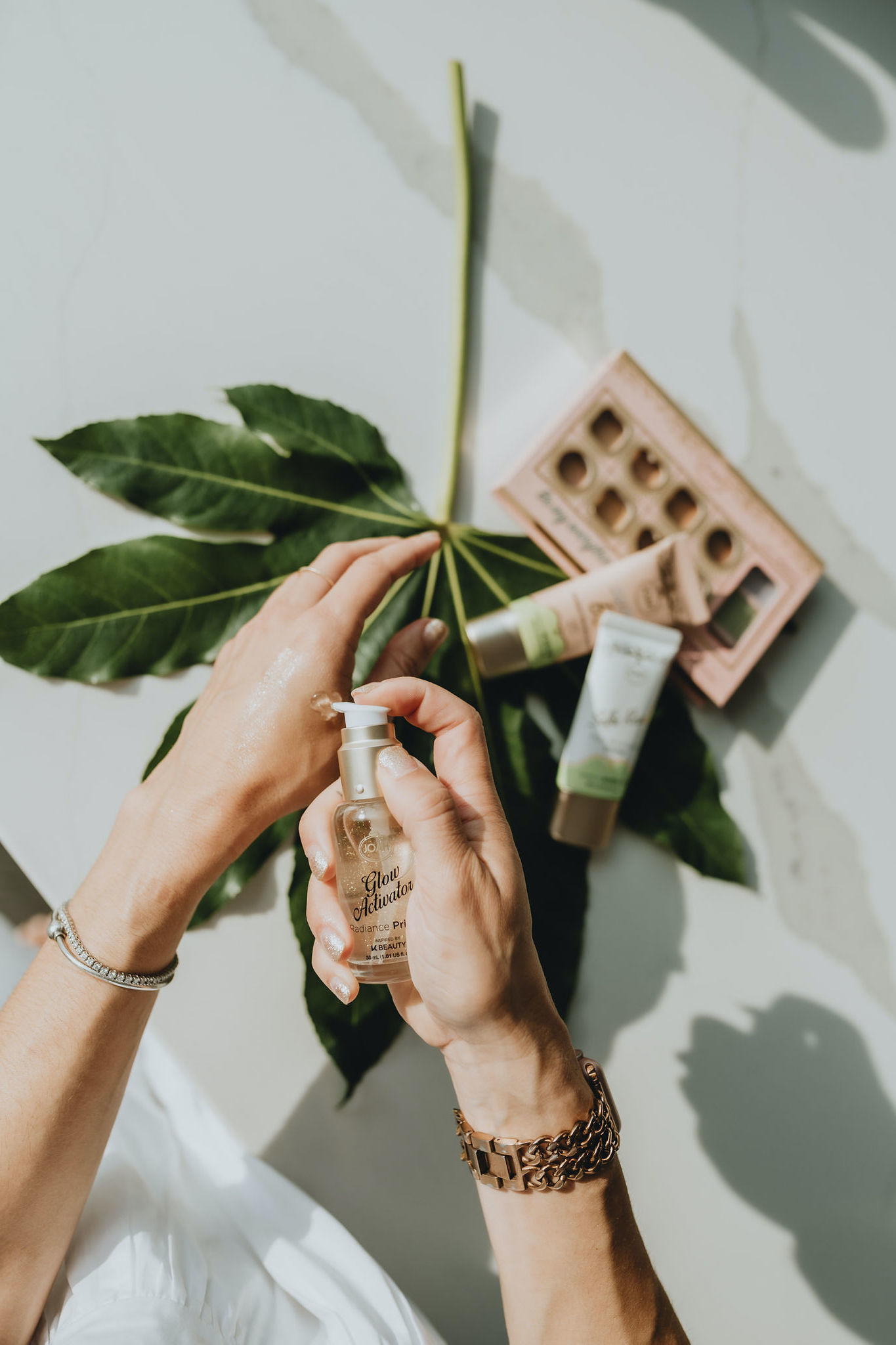 Before bronzing, you'll need to prime your skin. Priming is crucial in this process as it's what the make-up grips to all day long! To enhance that glow, I'm using the JOAH Glow Activator Radiance Primer — this product needs no introduction or explanation. It just works!
Glow Activator Radiance Primer

By Joah Beauty

Shop Now
Next I'm going to layer their Truly Yours BB Cream to even out my skin tone. It's important to always work with an even complexion.
Truly Yours BB Cream

By Joah Beauty

Shop Now
Next, we BRONZE! Now the word "contouring" can mean many things and it can scare a lot of people off. Don't run away just yet. JOAH's Be My Everything Powder Contour makes it easy to contour at home without overdoing it! Brush the contour along your cheekbones, jawline and along the sides of your nose. Blend the product in and you're done. There is no harm in being conservative on your first try!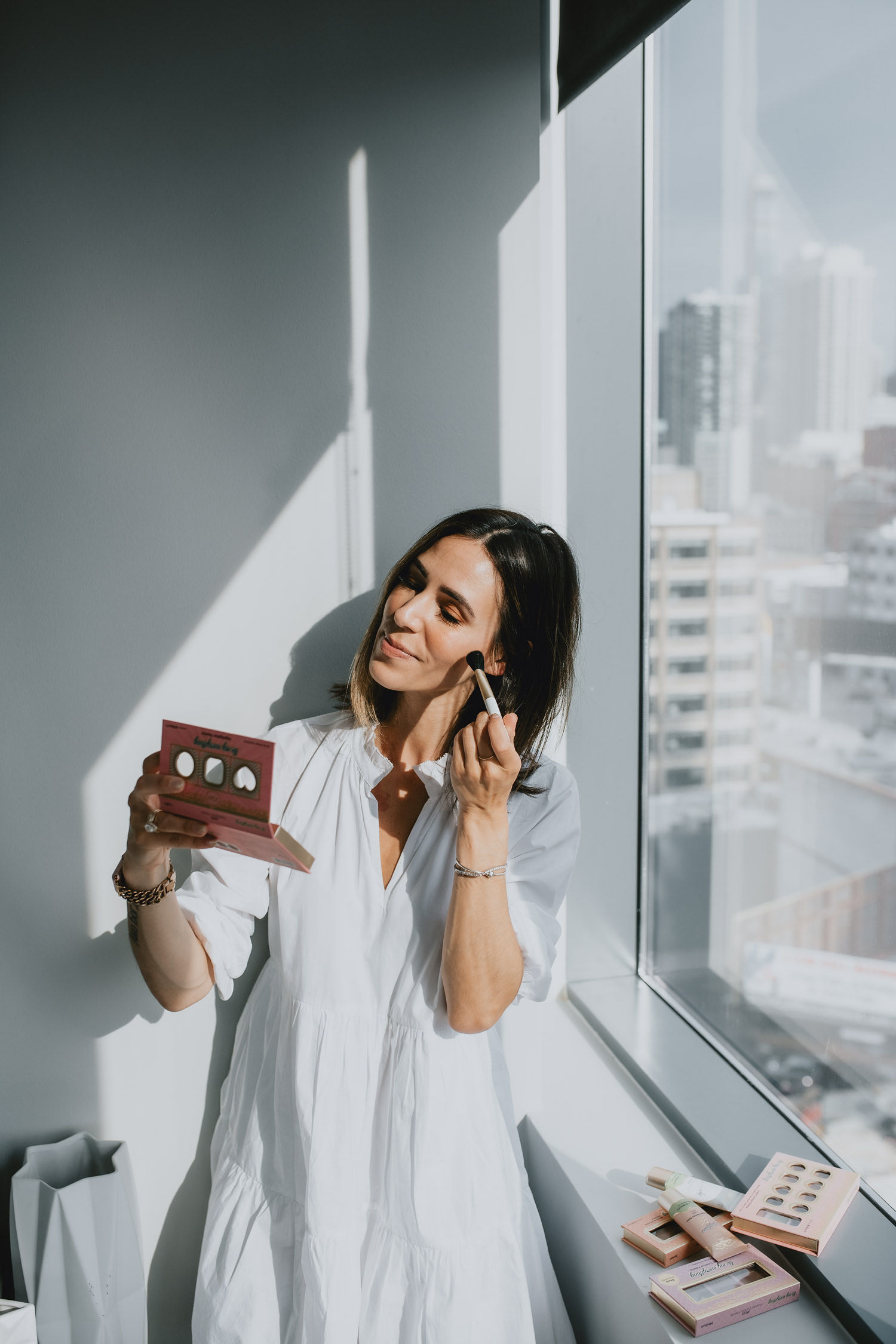 Be My Everything Powder Contour

By Joah Beauty

Shop Now
To brighten the cheeks, I like uses their Blush and Bronze palette — you can swipe your brush across both colors to get a warm pink that you can dab on your cheeks! To truly bring the glow home, for the final step, lightly add some highlighter to your cheekbones, cupids bow and brow bones for the finishing touch on your glow!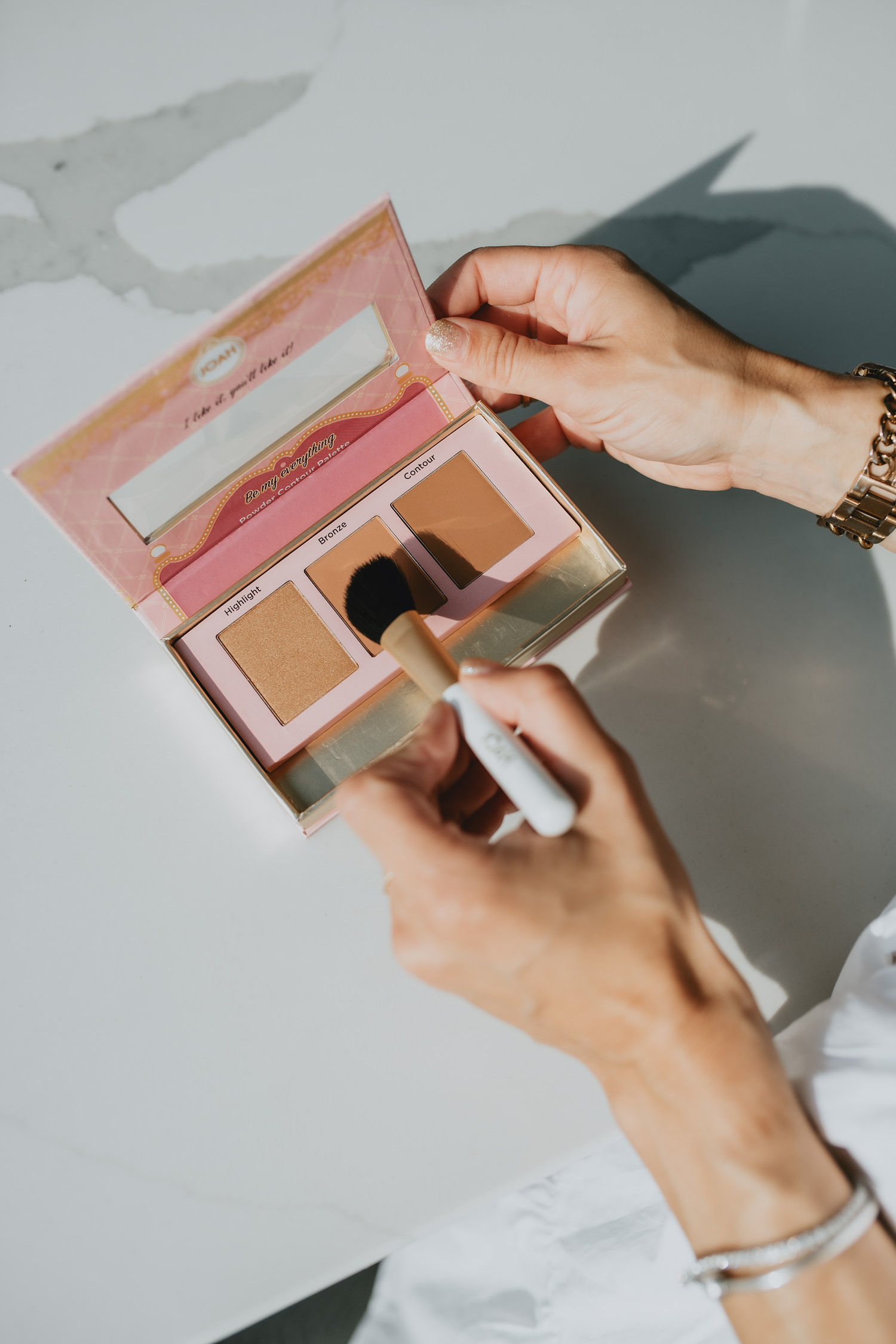 Be Inspired By More Fall Tips
Create a Beautiful Fall Themed Porch
Convert Your Patio to a Fall Oasis