Easy Salmon Patty Recipe with Homemade Tartar Sauce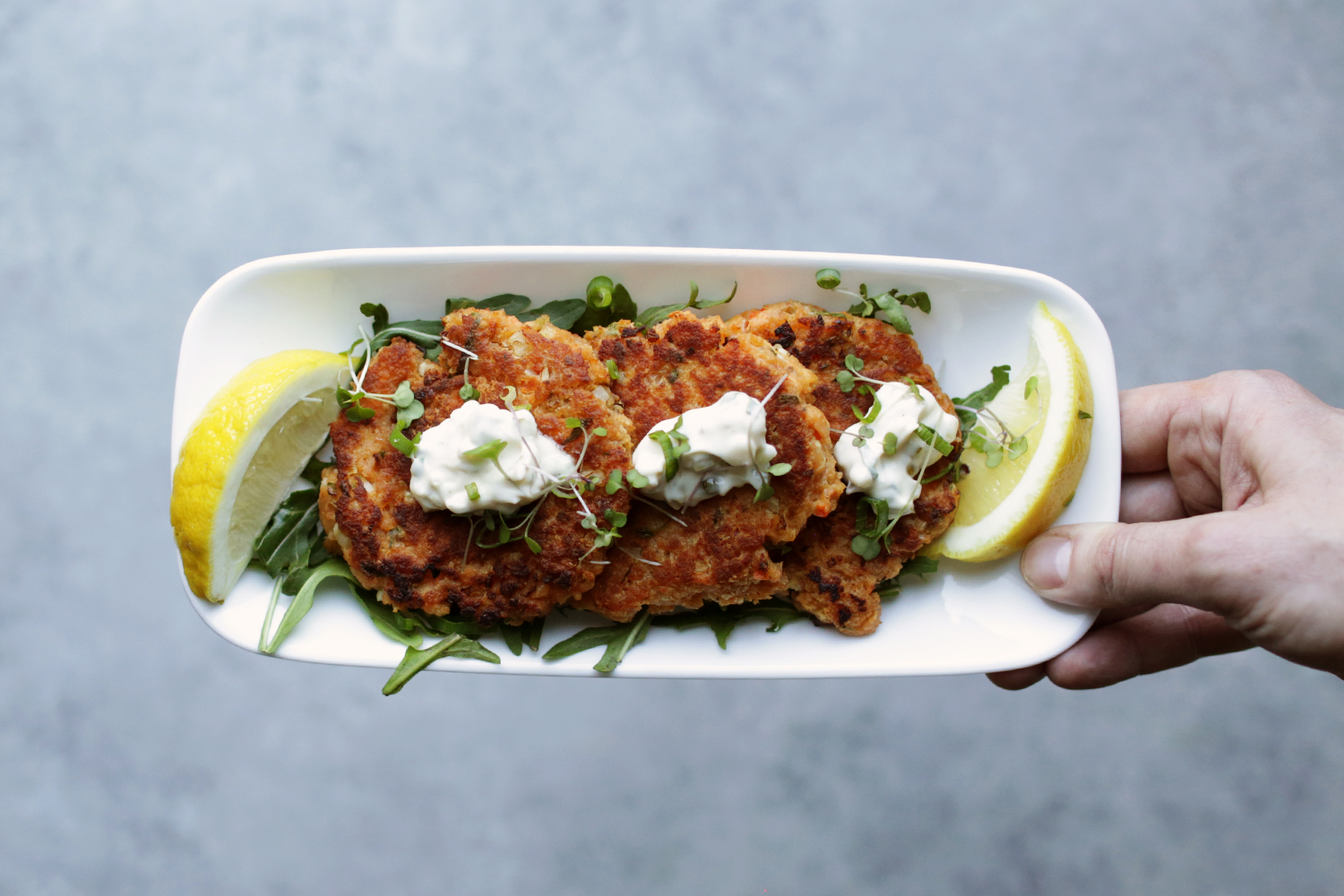 When I think of salmon patties it immediately brings me back to my childhood…
However, I don't remember salmon patties being a fond memory in my youth simply because I didn't like fish as a kid other than the Filet-O-Fish sandwich from McDonald's.
I mean come on what 6-year-old out there is tearing up sea bass and halibut?? Exactly, they aren't. Fast forward a few years and dang do I love fish. Seafood is one of those things that you have to introduce slowly to your kids because of the strong flavors it can have. After the Filet-O-Fish sandwich came fish 'n chips, then shrimp cocktail, then broiled lobster, and before you know it I'm eating sushi as a teenager. I do believe though that if I had these salmon patties things may have turned out a little different because wow are they delicious, and the best part is that ingredients are minimal.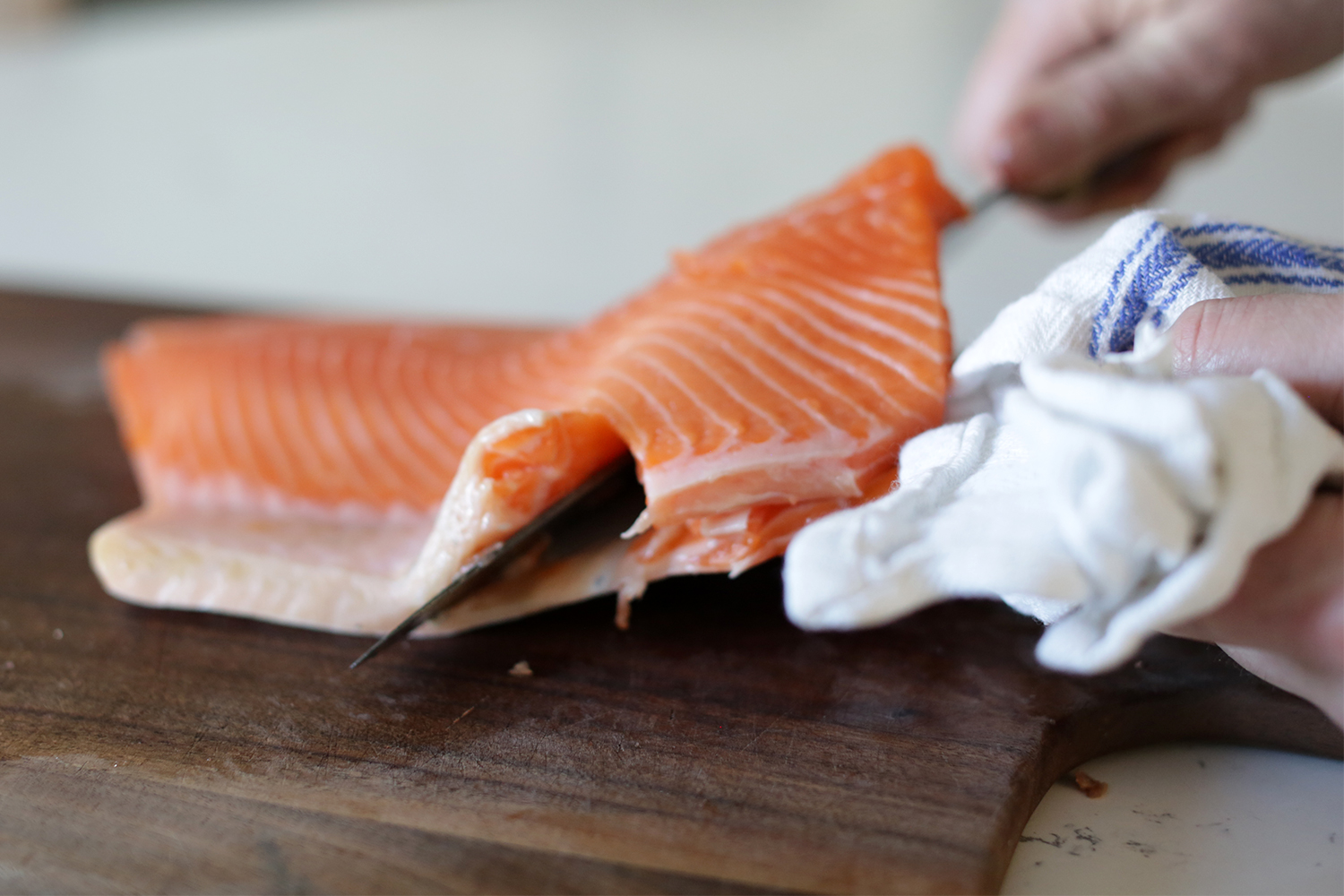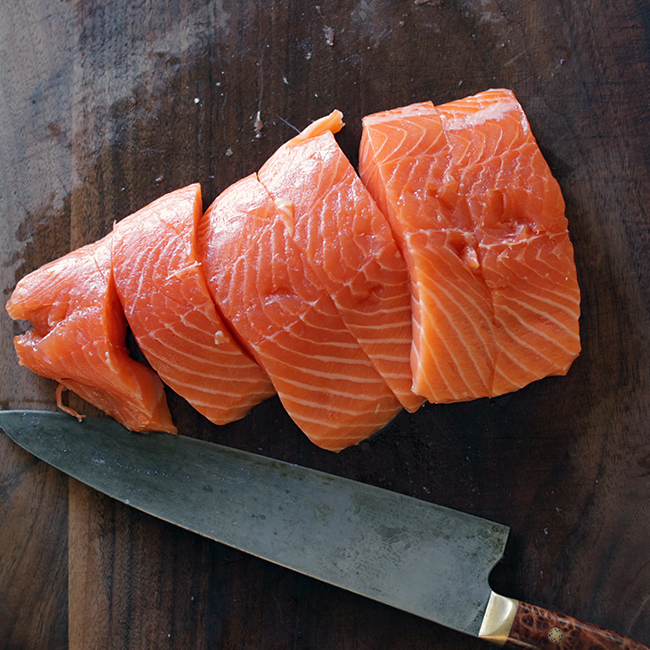 I believe one of the things my folks would do when making salmon patties was that they used canned salmon. There is a huge difference in flavor when using canned vs. fresh, and nowadays farm raised vs wild caught. If you are going to make these salmon patties, then it is a must to use fresh salmon. Going one step further, I would always recommend using wild caught. There are health advantages to utilizing wild caught or farm raised and in addition the whole humane aspects of our food being grown, raised and cultivated.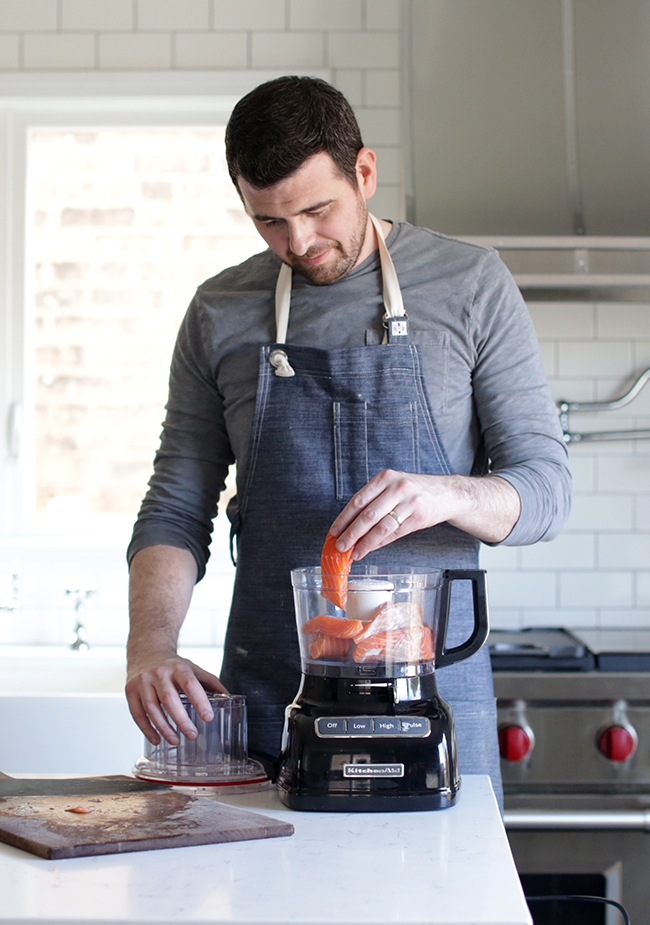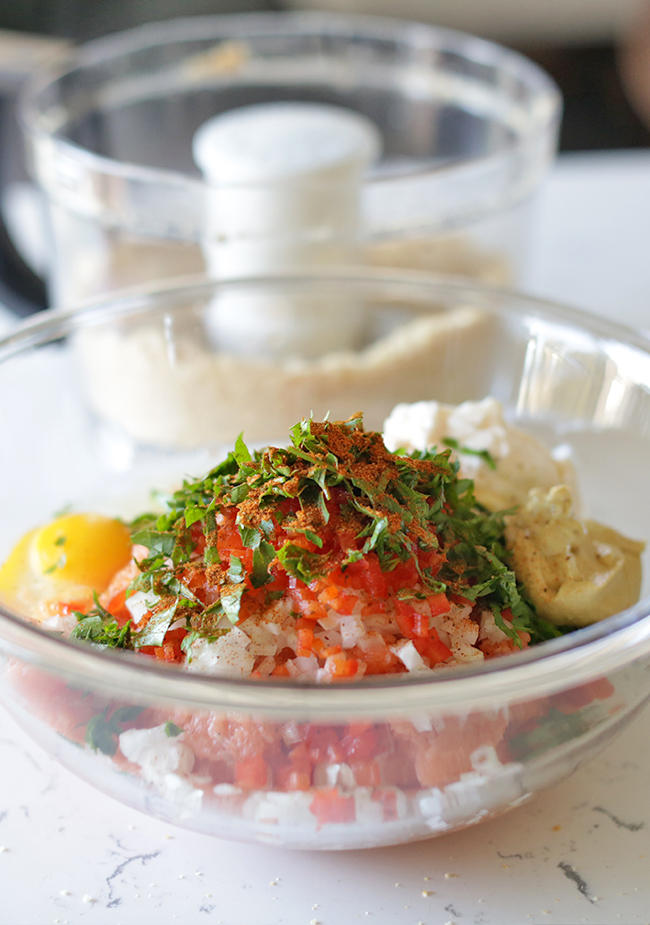 Start by removing and skin from the salmon and any belly fat. From there you want to process it on low speed in a food processor until it becomes a very thick like paste; Sorry if this stage grosses you out. The next thing you do is mix it with some fresh veggies, eggs, mayonnaise and seasoning.
Here's a little secret for you for delicious salmon patties, use ground up Ritz crackers as the breading. Doing this will literally make your salmon patties so buttery and so seasoned it's ridiculous. I use this method when making crab cakes, as well as occasionally sprinkling it over casseroles and even breading for chicken, and so should you.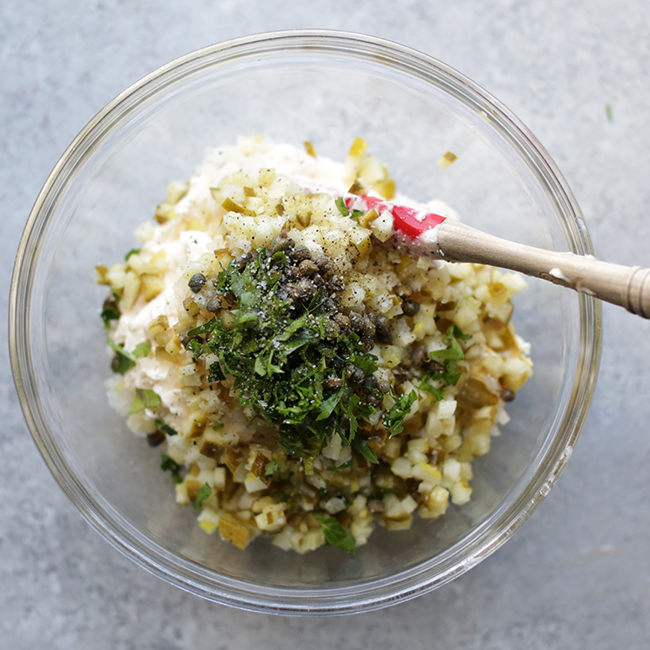 I always say simplicity is elegant so minimal ingredients don't always mean bland and boring. Knowing which flavors work well together can really be a huge advantage when needing to prepare something quick and delicious for your family. My best advice is test and tune but you have to get reps in the kitchen so that you can discover what you and your family likes without wasting away over the stove.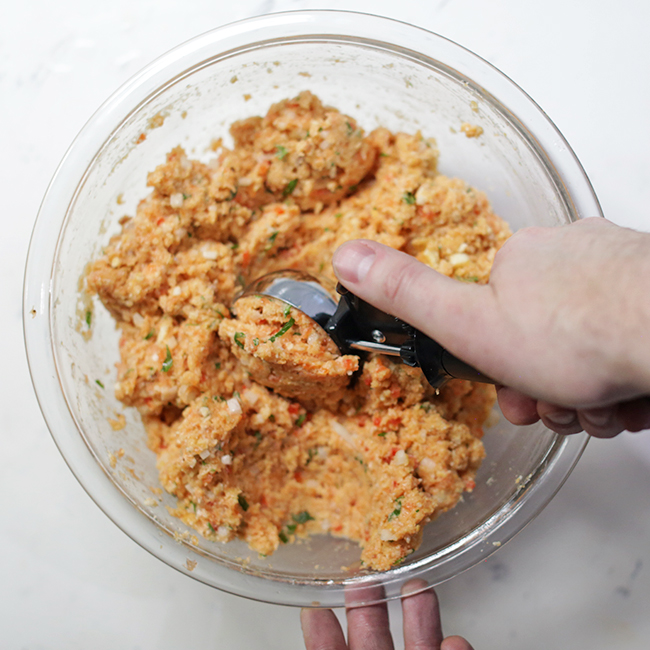 Once the salmon patties batter is made you simply want to scoop them out and onto a hot griddle with olive oil. I like the press them down using a spatula to give them this sort of odd circle shape and then I cook them until browned on both sides. If you are nervous about cooking seafood, then simply place them on a sheet tray lined with parchment paper after they are browned in the griddle and finish them in the oven at 375° for 10 to 12 minutes.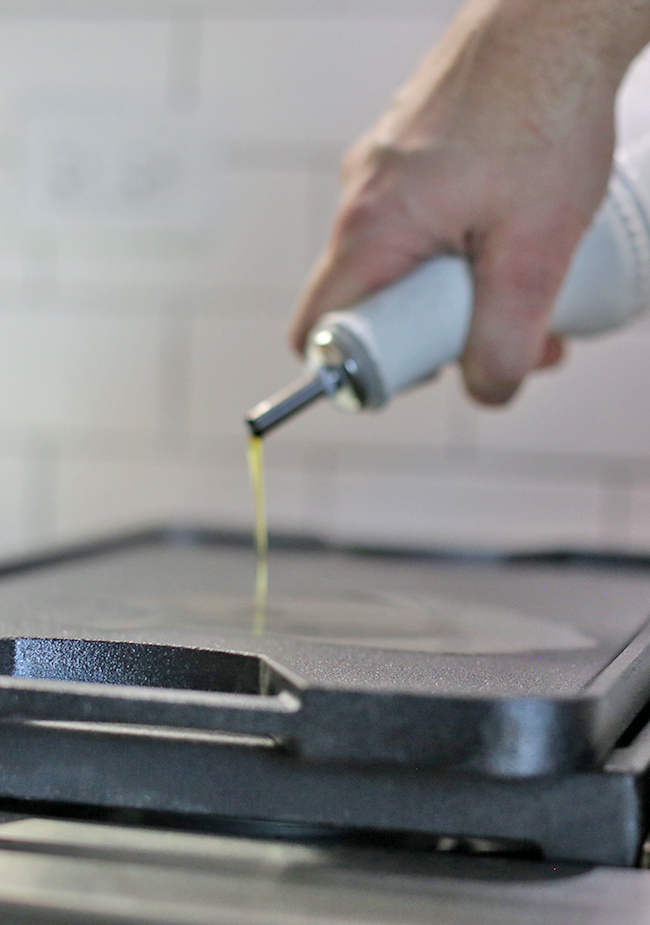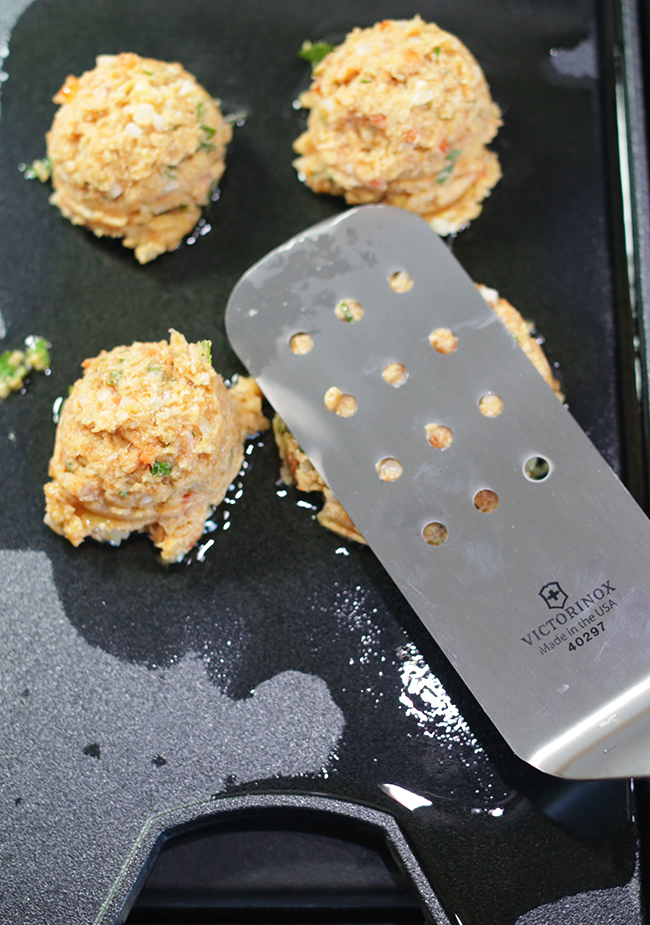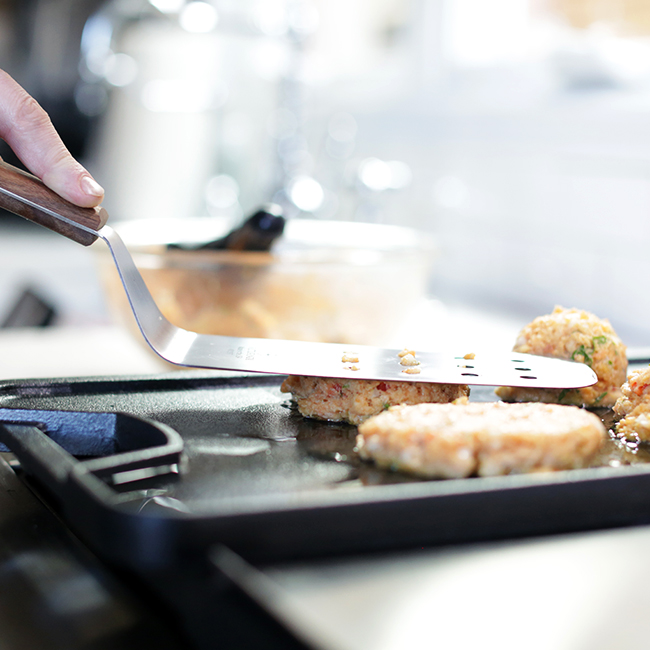 A great addition to these tasty salmon patties is a homemade tartar sauce. You will be amazed at how dynamic the flavor is versus the canned up store bought version, and just how easy it is to make. It's literally pickles, onions, mayonnaise, parsley, capers, lemon juice, salt and pepper, that's it. I made a little more than I needed because I plan on making fish sticks later this week for the kid so this tartar sauce will go a long way.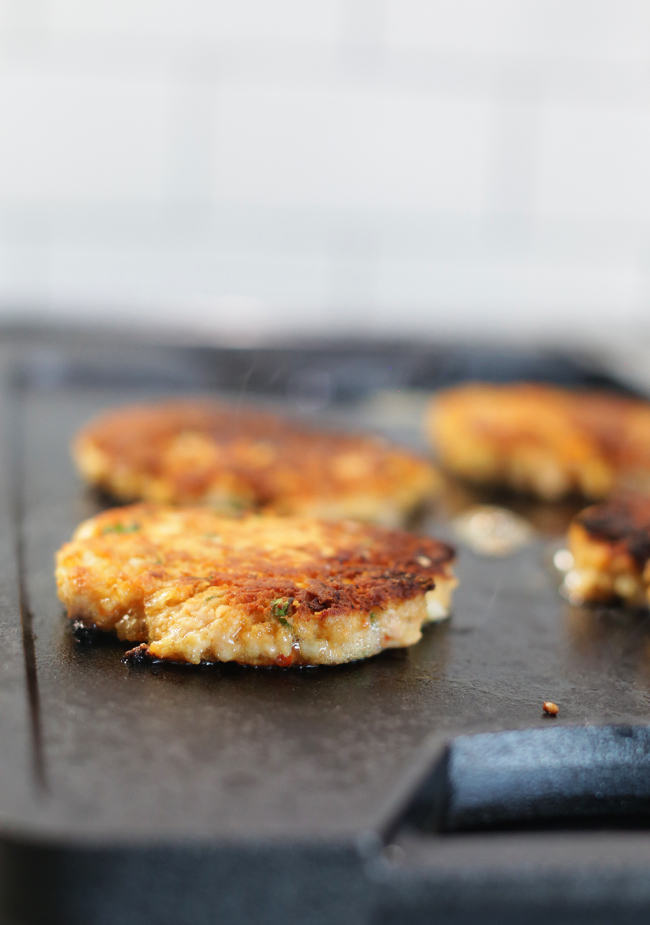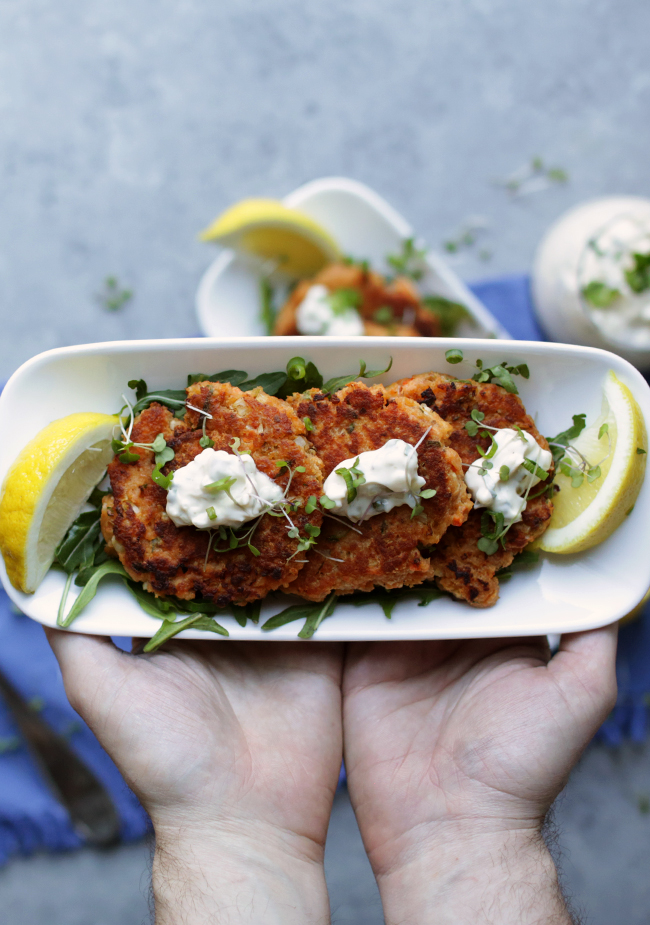 This Easy Salmon Pattie Recipe with Homemade Tartar Sauce is a must to make this week, so save time in the kitchen and give your family a great tasting meal without all the hassle. Happy Cooking!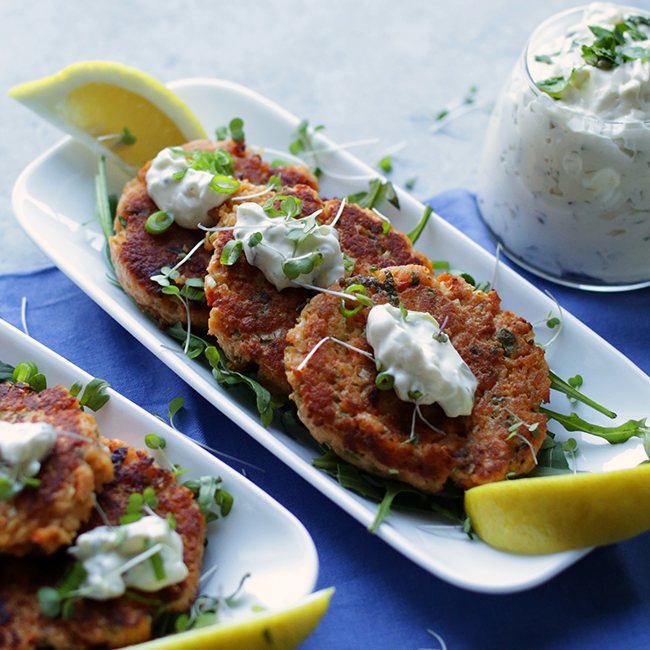 Easy Salmon Patty Recipe with Homemade Tartar Sauce Recipe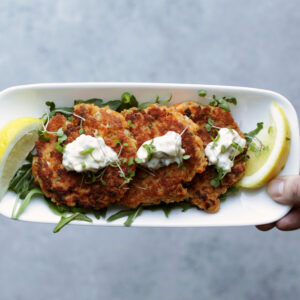 INGREDIENTS
For the Salmon Patties:

1 ½ pounds of fresh wild caught salmon
½ peeled small diced yellow onion
½ seeded and small diced red bell pepper
2 eggs
1/3 cup of mayonnaise
2 tablespoons of chopped parsley
1 teaspoon of Old Bay Seasoning
8 ounces of Ritz crackers, finely crushed
3 tablespoons of olive oil
For the Tartar Sauce:
¾ cup of mayonnaise
2 small diced dill pickles
1 small diced bread and butter pickle
1 tablespoons of chopped capers
1 tablespoon of chopped parsley
Juice of ½ lemon
Kosher salt and fresh cracked pepper to taste
Lemons and arugula leaves for garnish
INSTRUCTIONS
Preheat the oven to 375°.
Tartar Sauce: Mix together all of the ingredients in a medium size bowl until combined and chill before serving.
Salmon Patties: Place the salmon in a food processor and process on high until it becomes a thick paste.
Transfer the salmon to a large bowl and mix in the rest of the ingredients until completely combined.
Heat a griddle on medium to medium-high heat and add on some olive oil.
Scoop the salmon batter into batches onto the griddle and press flat using a spatula. Cook until brown on both sides, about 2 minutes per side.
Transfer the cooked salmon patties to a sheet tray lined with parchment paper and repeat until all of the salmon patties have been browned.
Finish cooking the salmon patties in the oven at 375° for 10 to 12 minutes.
Place the salmon patties over a bed of arugula and garnish with lemons and fresh tartar sauce.