Create a Tranquil Spa Bathroom to Bliss Out at Home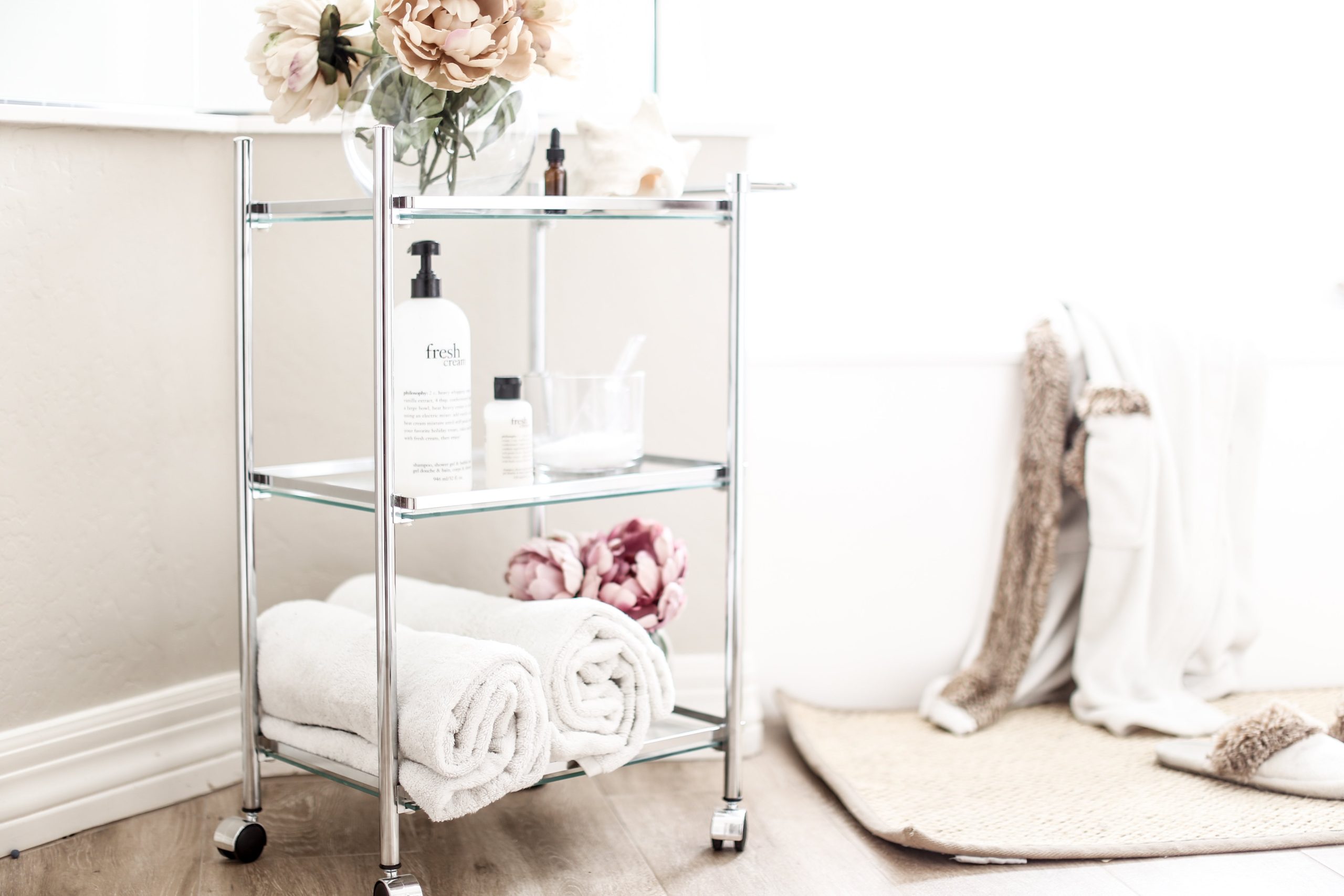 Keep it simple.
The reason a spa is called a spa is because it's tranquil. It's a relaxing experience that's needed for your body, mind and spirit to unwind after a long day or season in your life. So when it comes to making your own bathroom into a spa, keep things simple and uncluttered. Only leave out things you need and everything else can be but in drawers, baskets or cabinets. I use this gorgeous cart in chrome right next to my tub to keep all my essentials for bathing. You can do the same and stock up on all your pretty soaps, oils and salts.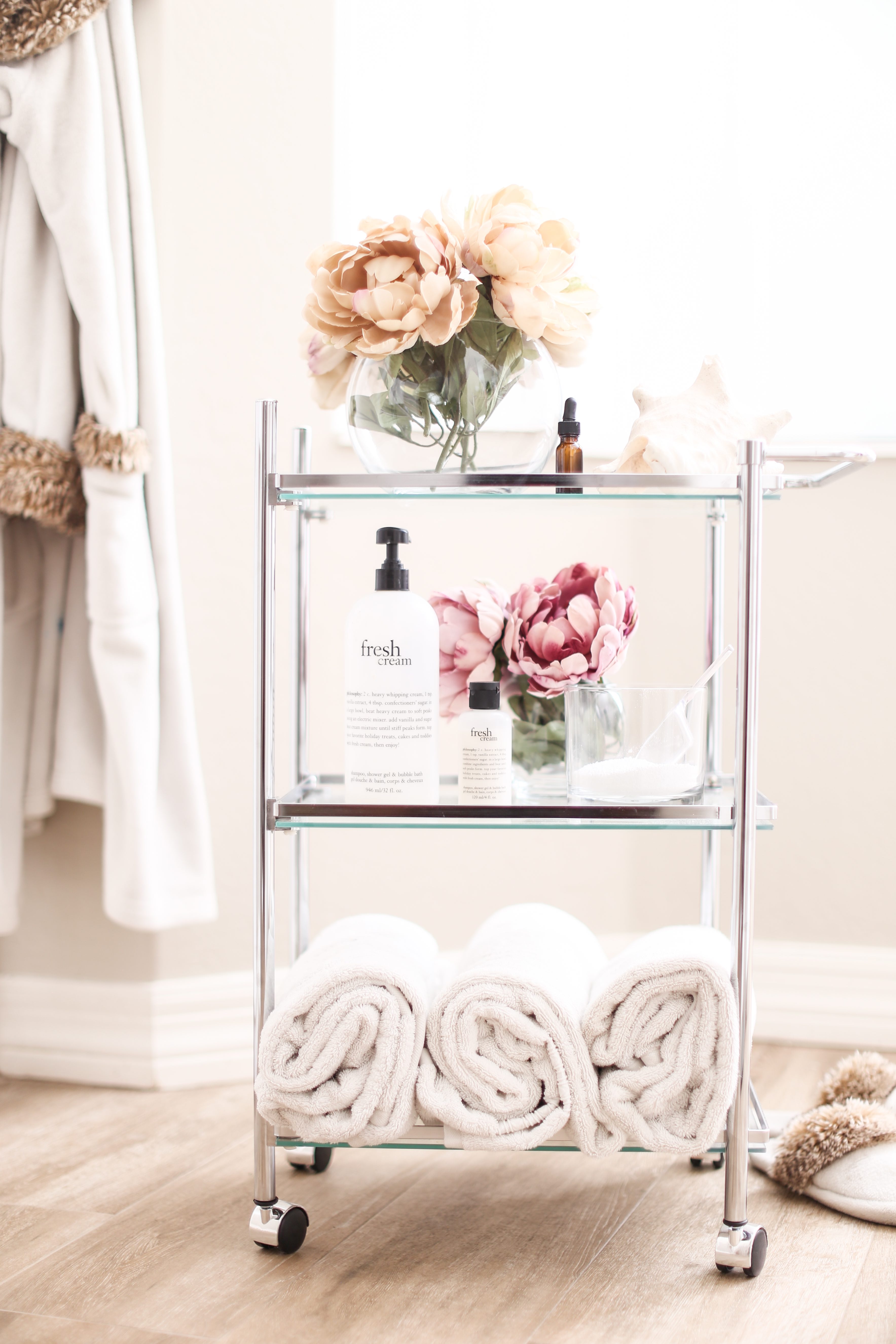 White
This is not a rule or anything but if you are trying to make spa like experience with every color of the rainbow, you might have a hard time. White is a great base to your decor because it's clean and it's also not distracting. Using white with a large or small window in your bathroom triggers some great feelings and takes your relaxation to a new level. Every heard of the color spa blue? That's a great color to compliment any white bathroom! Try other colors like greens or neutrals that compliment nature for your towels and accessories!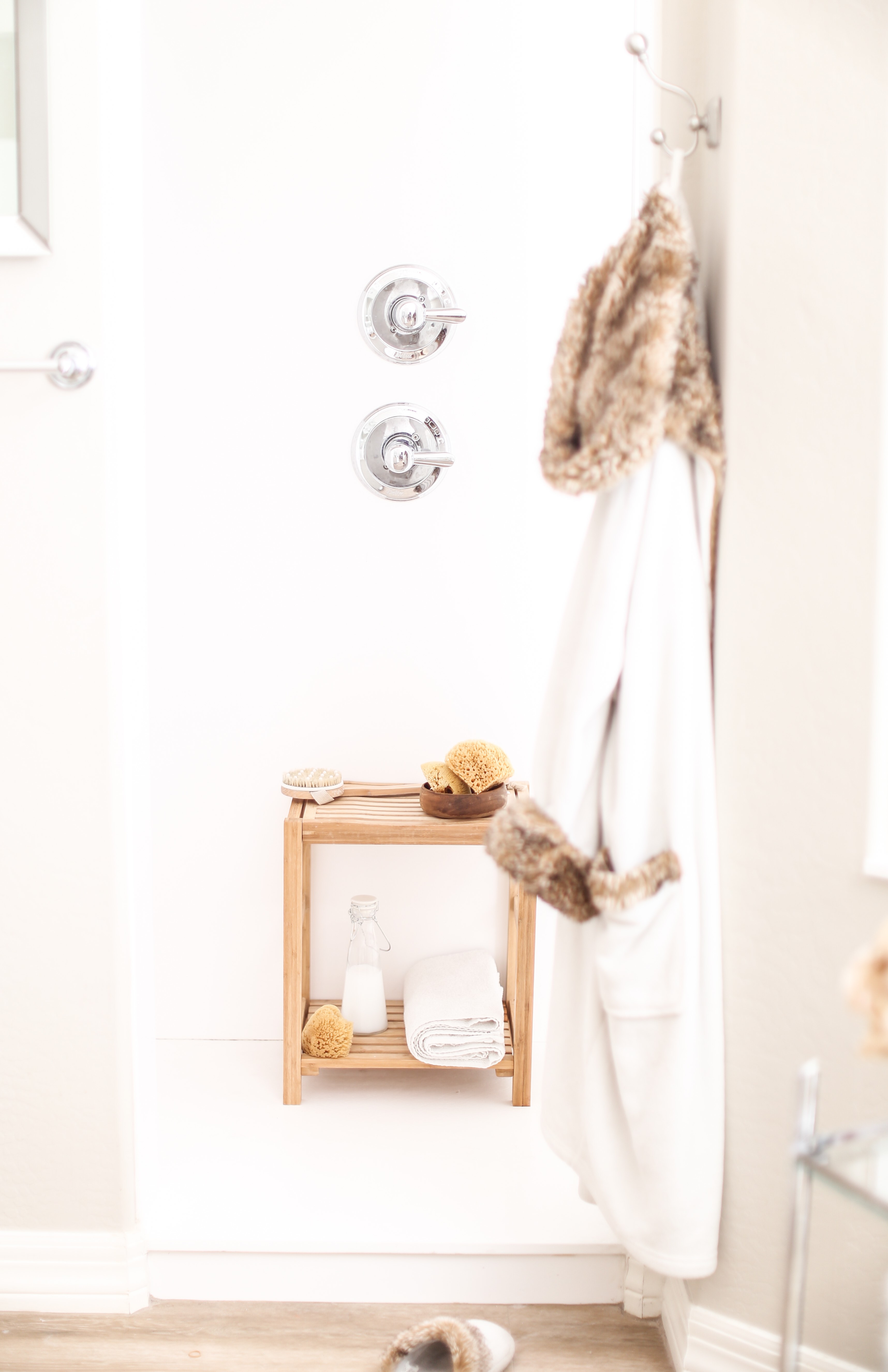 Bamboo
Something about wood in the bathroom gives off an eco friendly feeling and echo friendly makes you feel like you're doing something right! A bench like this one from Honey Can Do, makes showering a lot easier. Water resistant bamboo is perfect for shaving your legs, storing shower essentials or just having a seat while the water hits your back.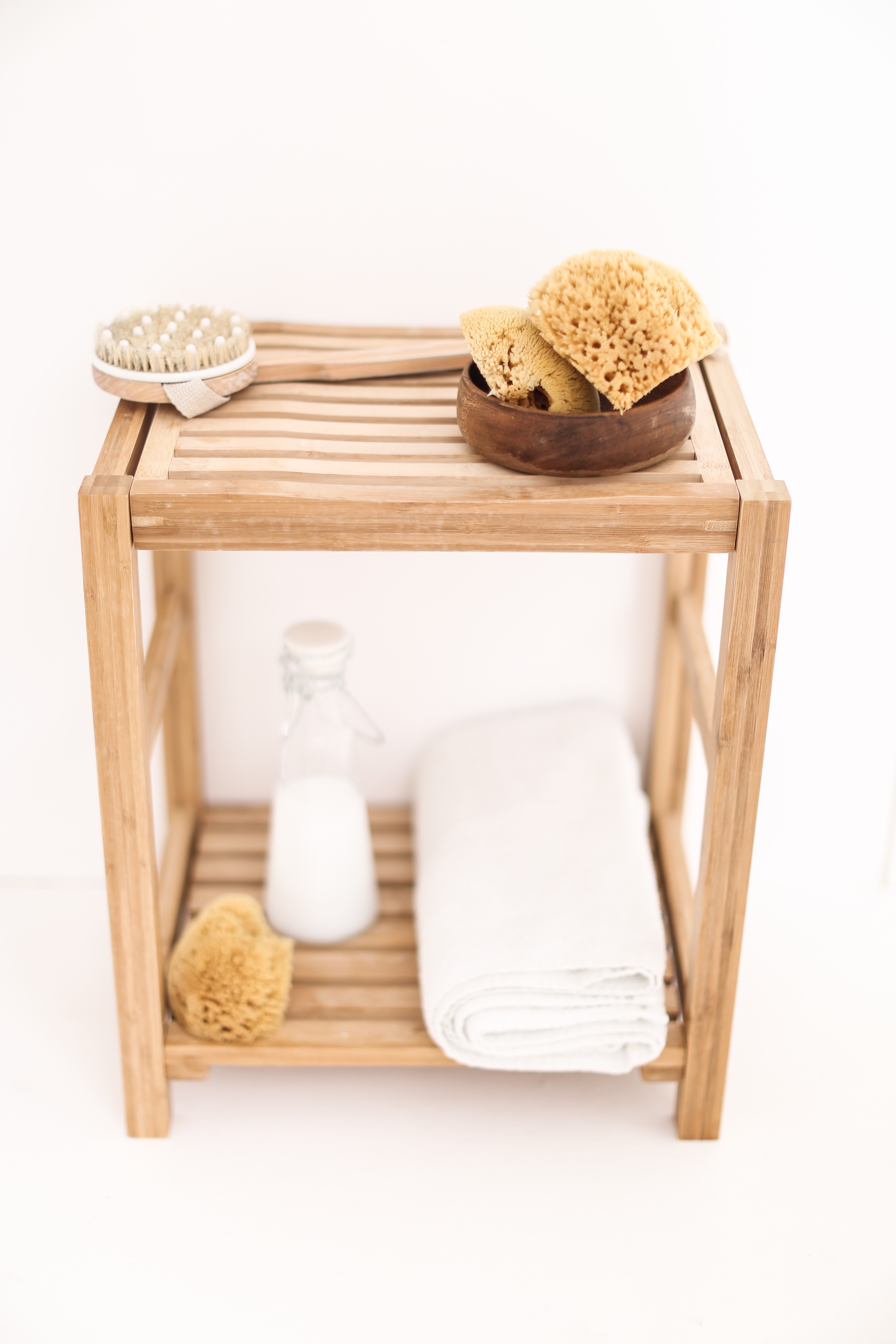 Towels and Robes
No spa is complete without the warmest towels and robes. Use hooks to hang your robe and a bench to stack towels so you have access to them right after the shower or bath. I don't know about you but I dread stepping out of my warm bath into a cold breeze. My hubby and I were so excited to use this towel warmer from Conair. Right before your bath fold or roll your towel and put them in the warmer. It keeps your towels warm for up to 50 minutes so it's nice and toasty when your shower is over! It's a luxury we didn't know we needed!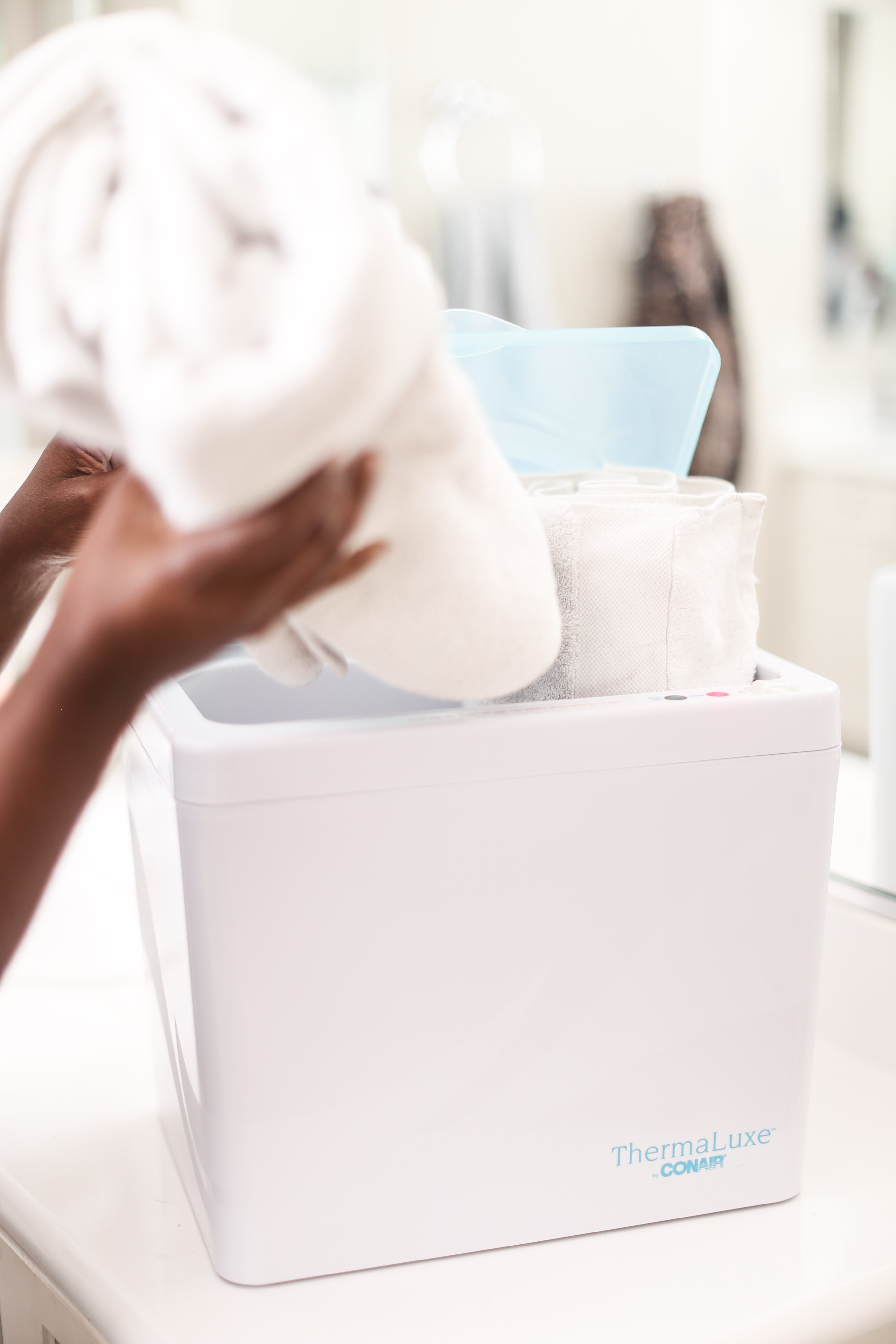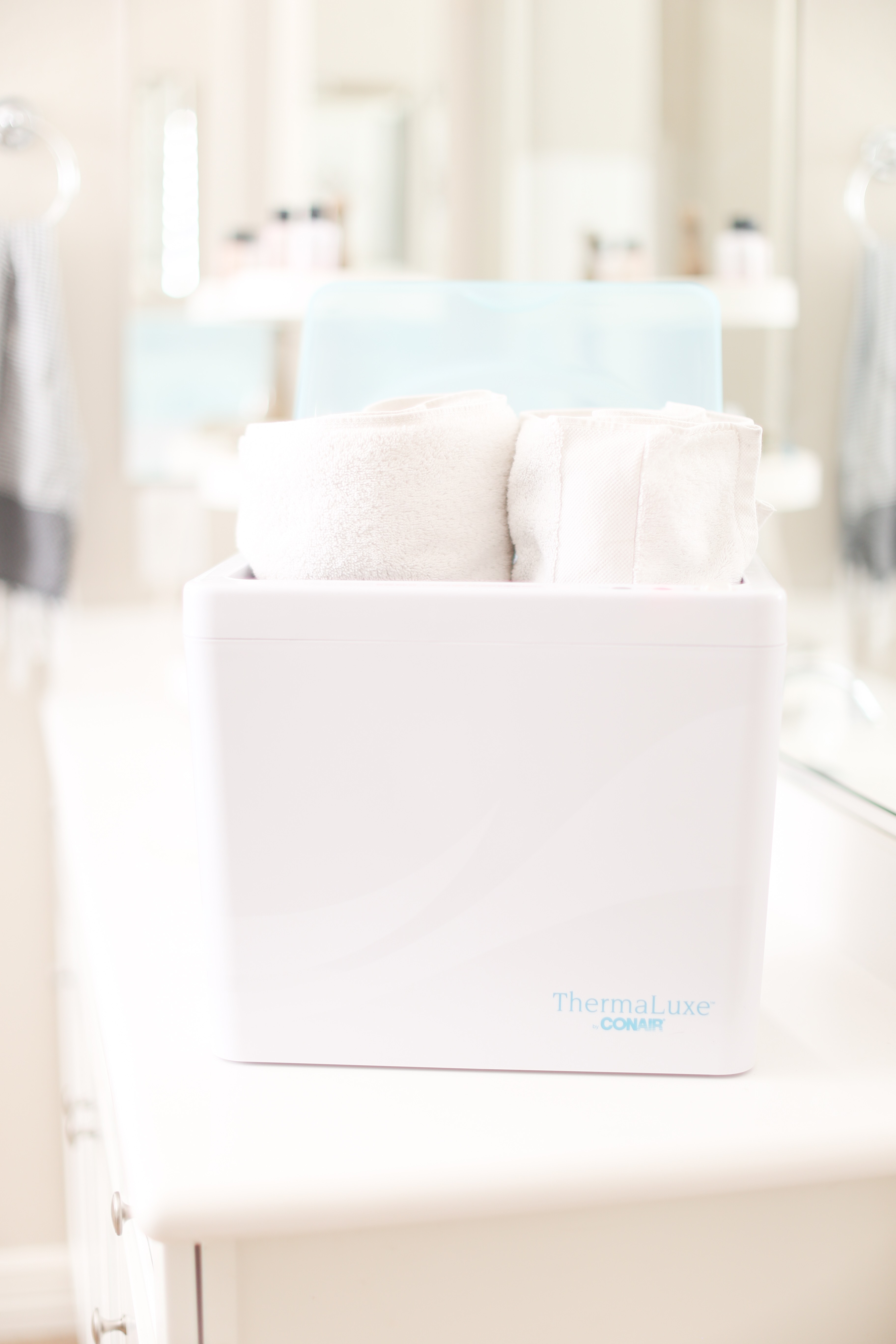 Florals and Plants
Flowers in a vase or pot help create a natural relaxing feel. It also helps keep the bathroom fresh. I keep a live plant in my shower for that very reason. I also love to keep flowers in the bathroom too! Fresh rose petals are great for the bath but even faux florals in a cute bubble vase can lift your spirits too!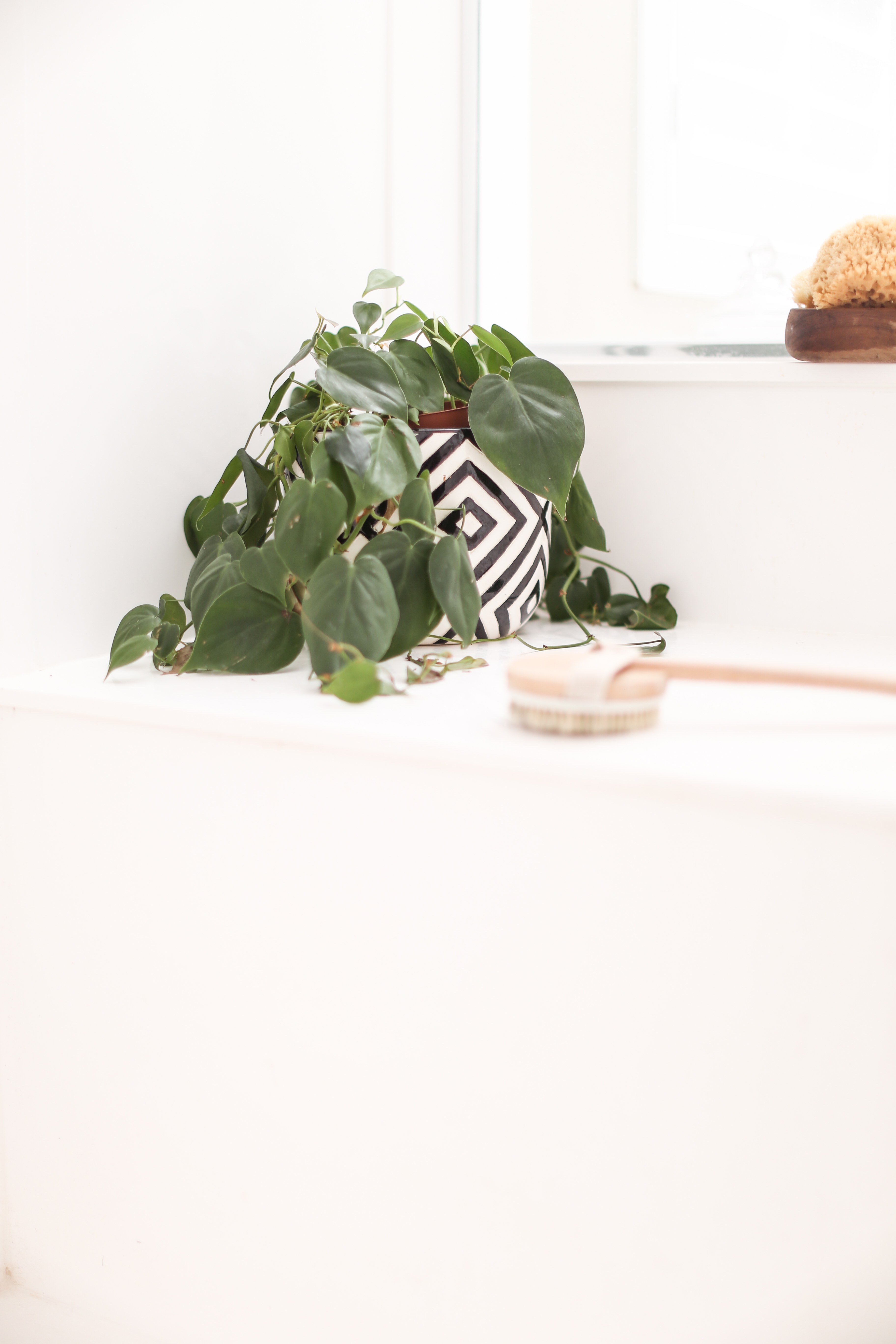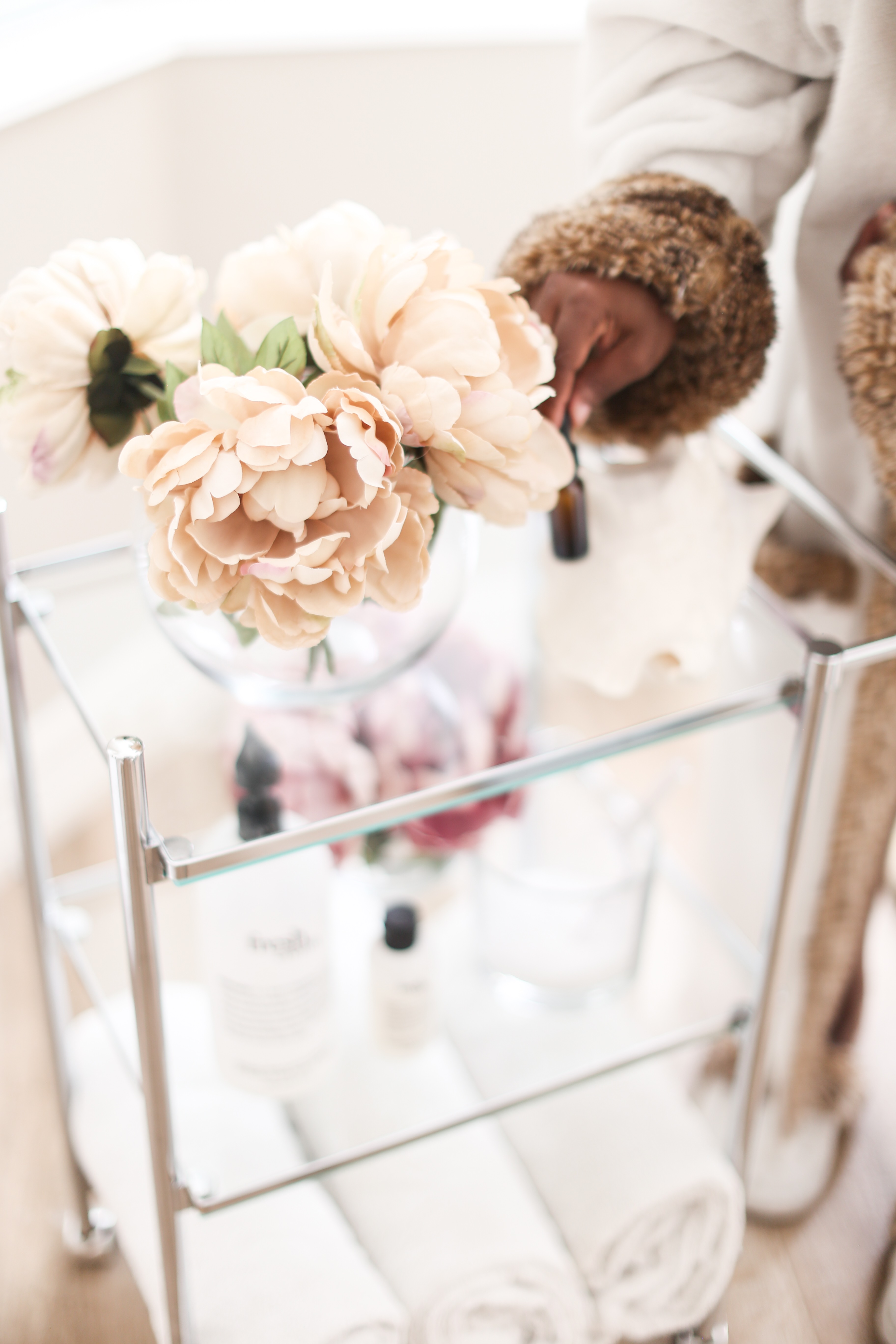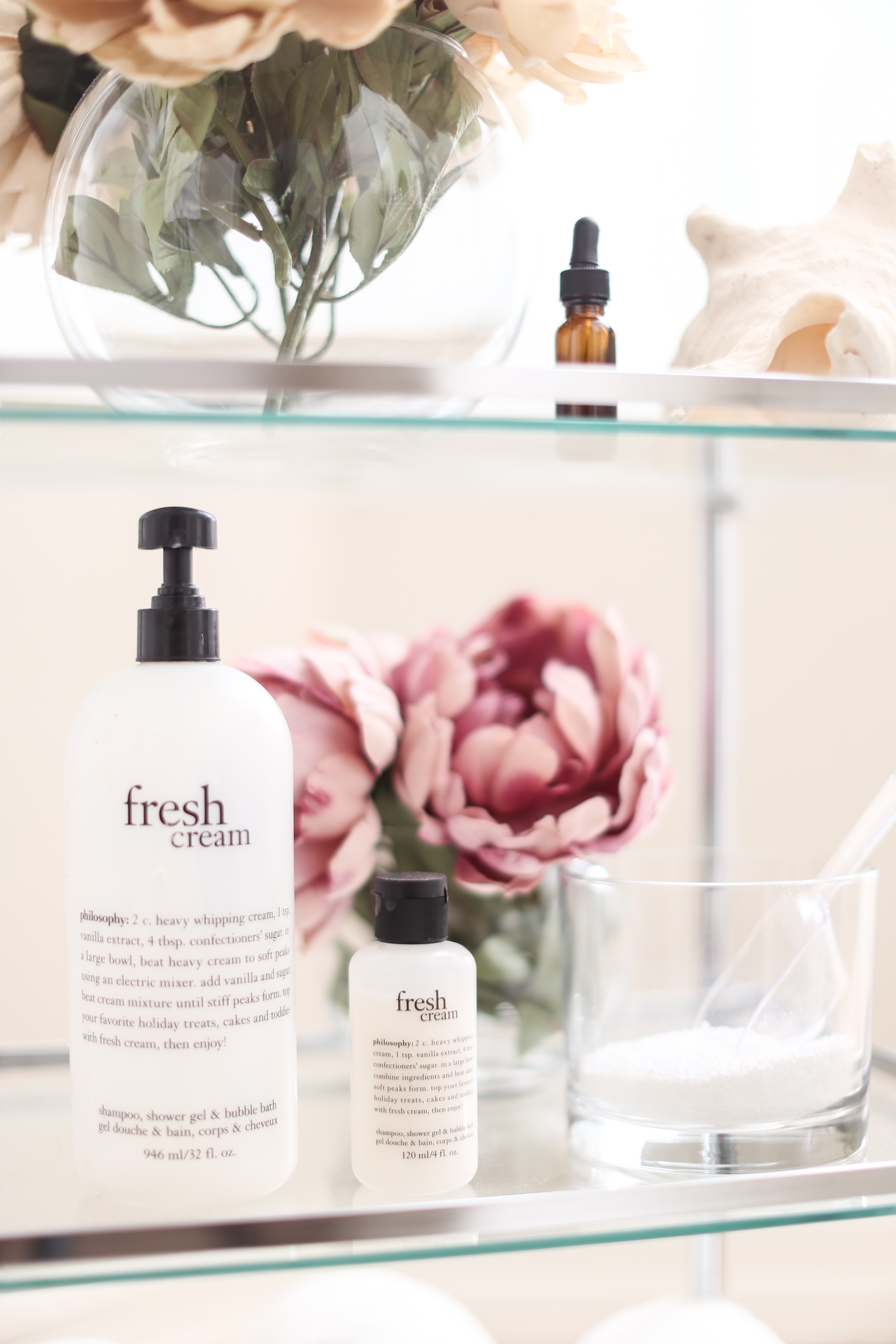 Are you ready to add a little spa to your bathroom? Even if you don't have a big budget, these small changes can transform your space into one of your favorite places to be!