Cream of Chicken and Wild Rice Soup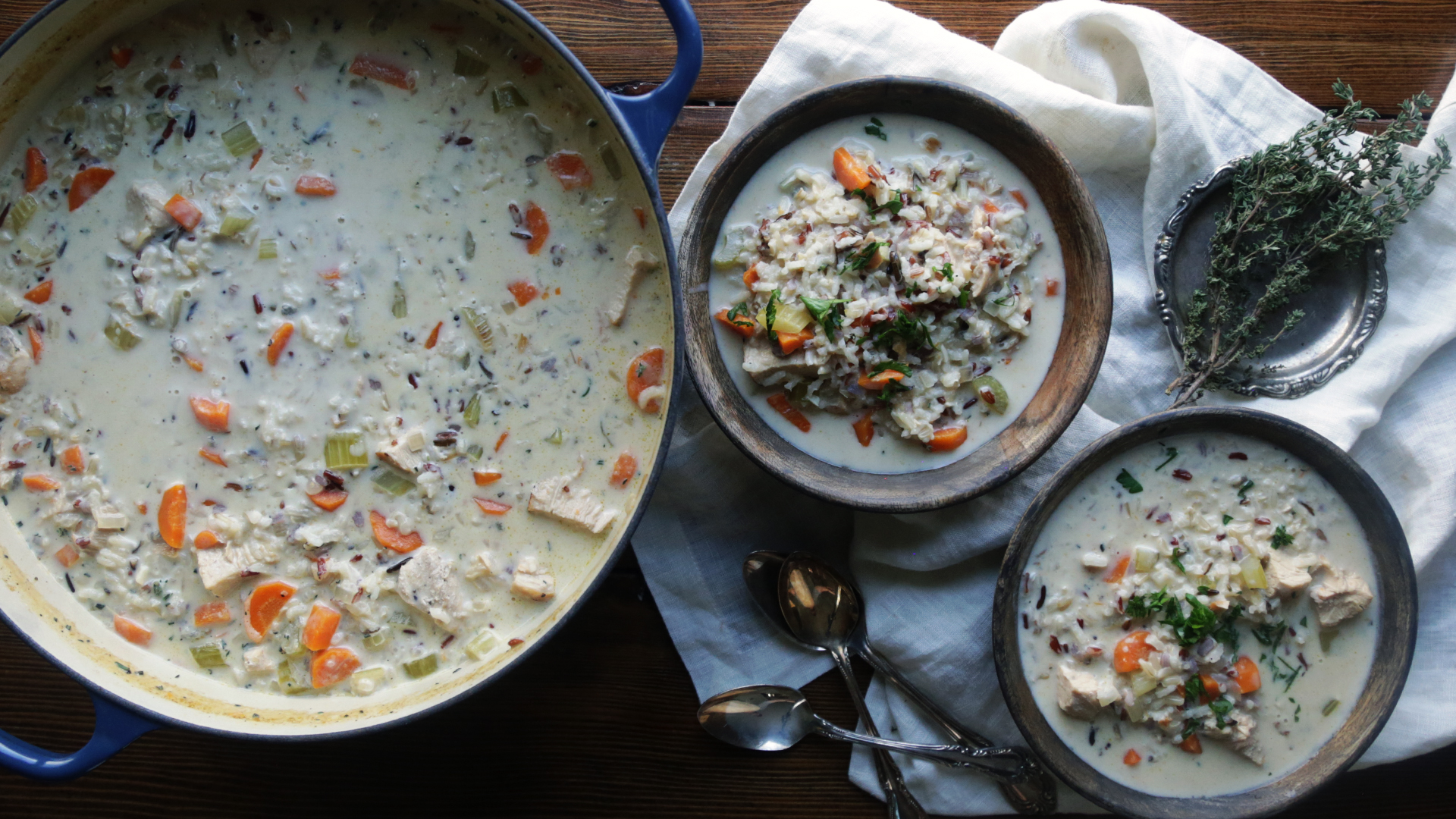 This week in Chicago could not be any more perfect to break out the old Cream of Chicken and Wild Rice Soup recipe. It's incredibly easy to make and dang does my family love it. I'm not even kidding when I tell you my daughter asks for Cream of Chicken and Wild Rice Soup at every restaurant no matter where we're at. It's definitely one of those soups that are on quite a few menus this time of year just because it's such a hearty soup and loaded with veggies and rice, or should I say love and comfort.
You could definitely enhance or change up this soup as well by adding in a few more root vegetables like turnips or parsnips, or even change the herbs from thyme to rosemary or both. I've made this soup so many times I've lost count but one thing remains the same, it's always good.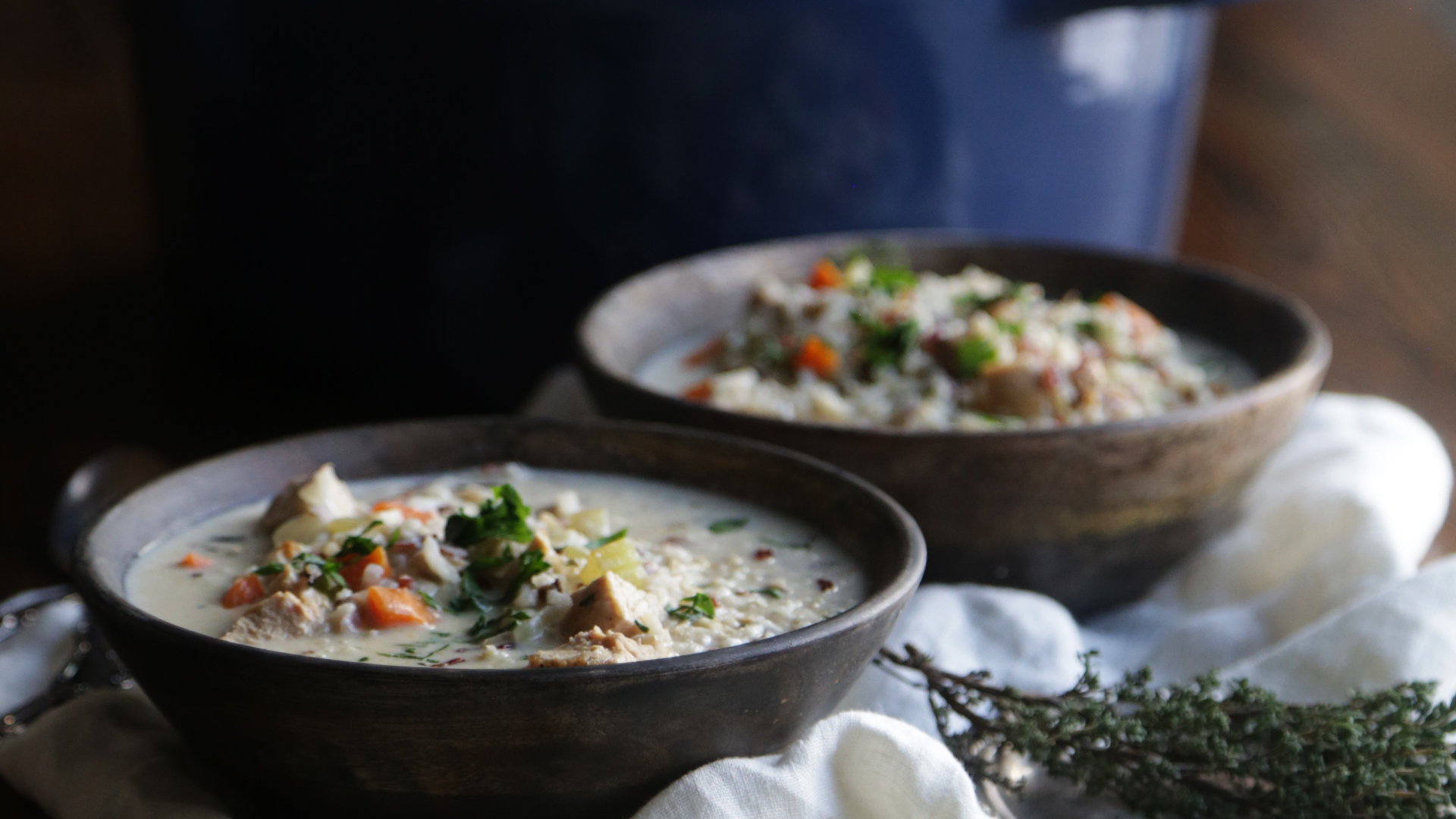 I've done it in a slow cooker, I've used leftover rotisserie chicken, I've used only white rice, seriously I've beat it death, and truth be told I'll always come back to make it again once the weather starts to turn. Once you try this soup I have a feeling you'll fall in love as well, but don't worry because this recipe makes 1 ½ gallons to last you all winter!
Cream of Chicken and Wild Rice Soup Recipe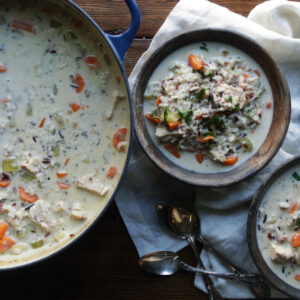 INGREDIENTS
3 boneless skinless chicken breasts
2 tablespoons of olive oil
6 peeled and medium diced carrots
5 medium diced stalks of celery
1 peeled and small diced yellow onion
4 finely minced cloves of garlic
2 cups of rinsed wild rice blend
8 cups of chicken stock
3 cups of heavy whipping cream
1 tablespoon of chopped fresh thyme
Kosher salt and fresh cracked pepper to taste
INSTRUCTIONS
Season the chicken breasts on all sides with salt and pepper and cook them in a large sauté pan on high heat with 1 tablespoon of olive oil until it is browned and cooked throughout. There should be no pink.
Roughly chop the chicken and set aside.
Next, add 1 tablespoon of olive oil to a large cast iron pot on medium-high heat and add in the carrots, celery, onion and garlic and cook for 8 to 10 minutes or until tender.
Add in the chopped chicken, rice and chicken stock and simmer over low heat for 20 to 25 minutes or until the rice is cooked.
Finish by whisking in the cream, thyme and salt and pepper.