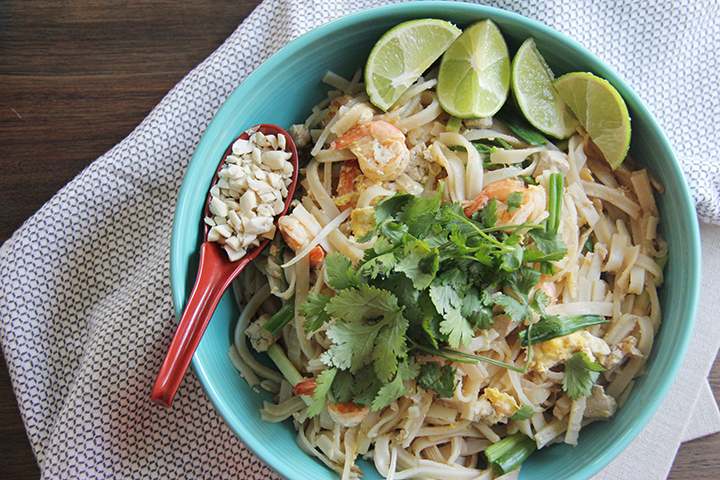 It's no doubt that I love traveling. I really do!
I dreamed of becoming a stewardess or tour guide when I was little so I could travel around the world. But for now, I am happy to travel to a new place once a year. That's my goal! Last year, I got a chance to travel to few "new" places, including Thailand. It's vaguely new because I went there when I was seven years old, and I had no memory about Thailand at all, except the Sleeping Buddha that I recognized through a picture. Long story short, our trip to Thailand was fantastic and I love learning about their culture and tradition.
This Classic Pad Thai recipe brought back some awesome memories of my trip to Thailand!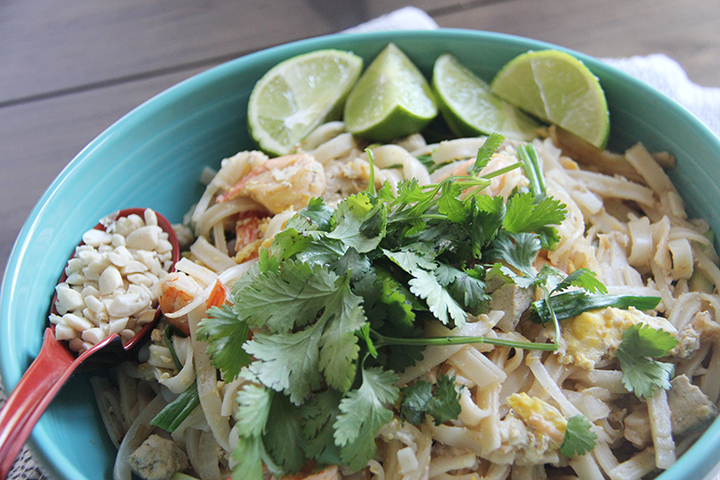 Traveling opened up a new opportunity, a fresh perspective, and a chance to exercise my taste buds. There wasn't a day that we skipped authentic Thai cuisine. From Tom Yum Goong to Pad Thai, we tried them all, and you can read my Thailand story here or check out my Instagram for more Thailand pictures.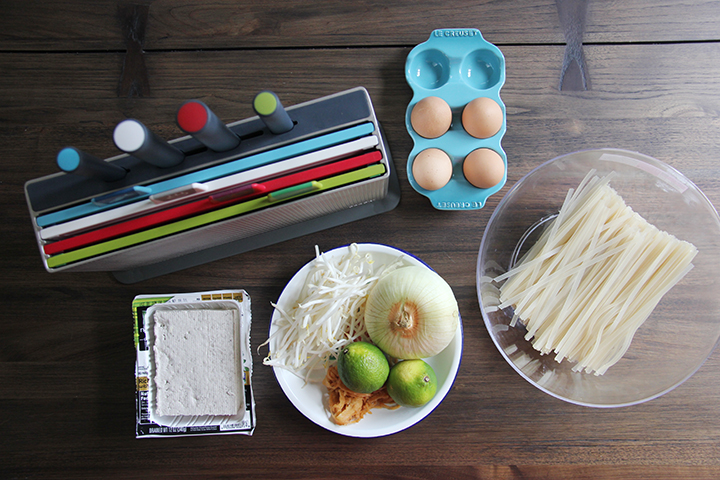 This Classic Pad Thai recipe reminds me of Pad Thai I ate in Phuket. You can add chicken, shrimp, tofu, or make it a combo like what I have here. Be sure you use different chopping board for each ingredient. I am glad to have this Joseph Joseph Cutting Board because I don't need to worry about rinsing it before moving to the next ingredient. It comes in a stainless steel case and color-coded tabs to help prevent cross-contamination on each of the four cutting boards.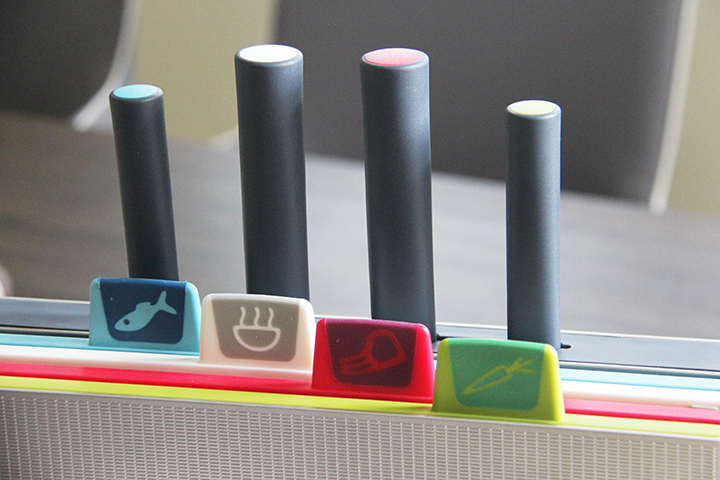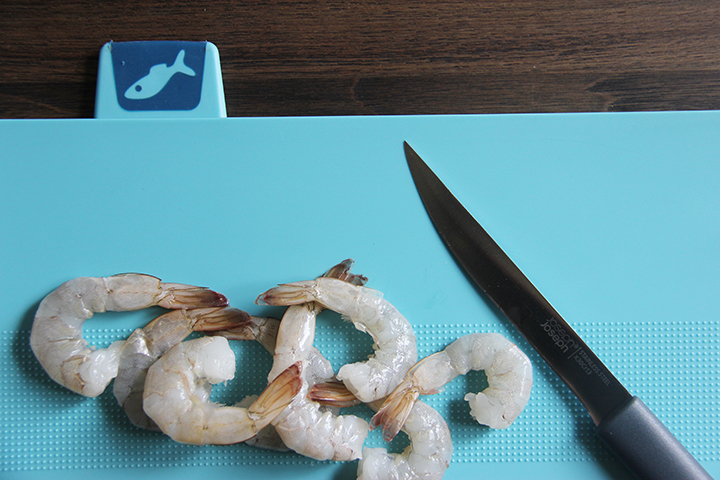 Pad Thai is considered a fast food, meaning you need to prepare the sauce ahead of time. And when it comes to cooking, you just need to combine and stir-fry. I suggest a high quality wok. This one has a non-stick surface for low-fat cooking and coated exterior for easy cleaning, 100 % PFOA-free and fully oven-safe. I was in a deep discussion with my mom about a good wok few weeks ago. She was so concerned about the materials and weight and I am so glad to introduce this wok to her.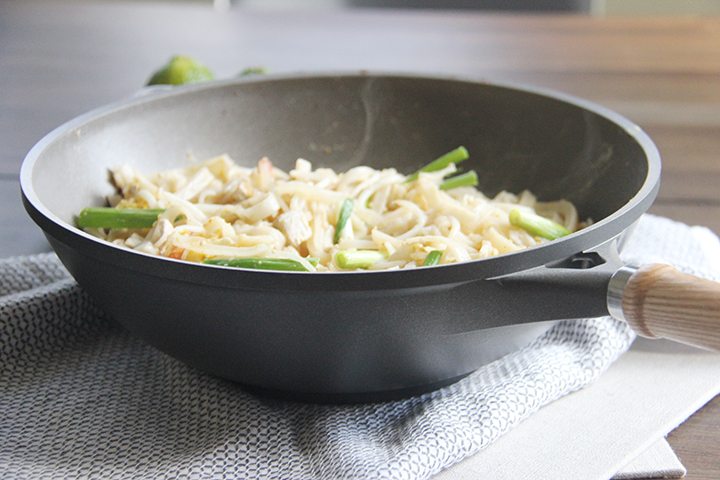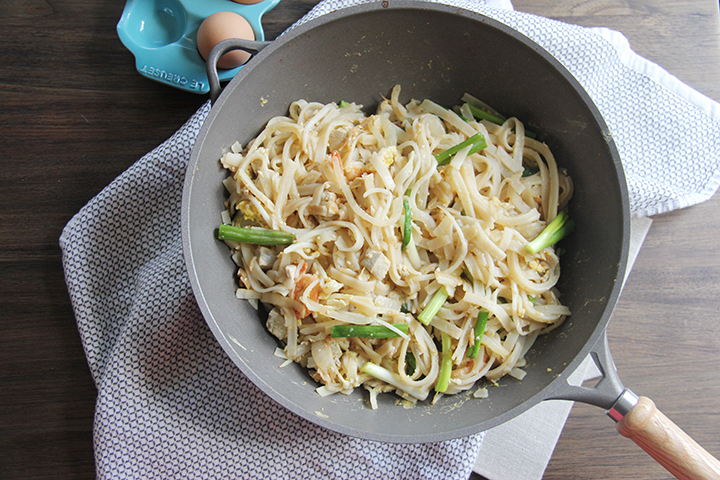 This Pad Thai is so easy to make and follow. And the best part is you don't need to travel to Thailand for this. Simply bring Thailand home. And always be ready to make a big batch because you will be asked for double or triple serving. And this extra large bistro bowl will make a great centerpiece. It's dishwasher, oven, and microwave safe.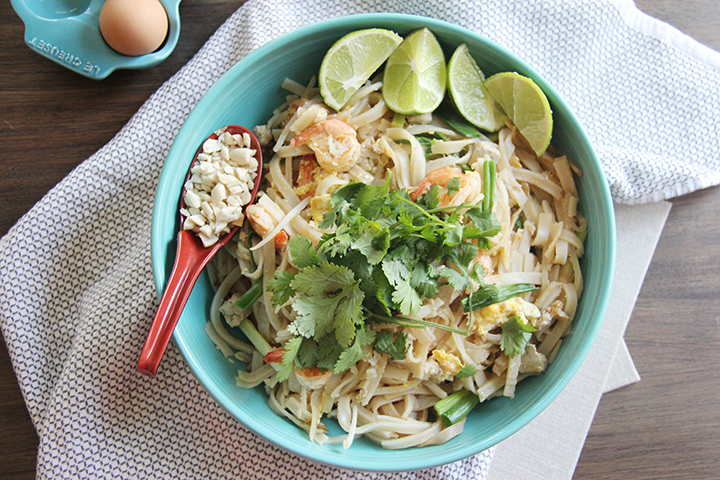 Now who is ready for Pad Thai?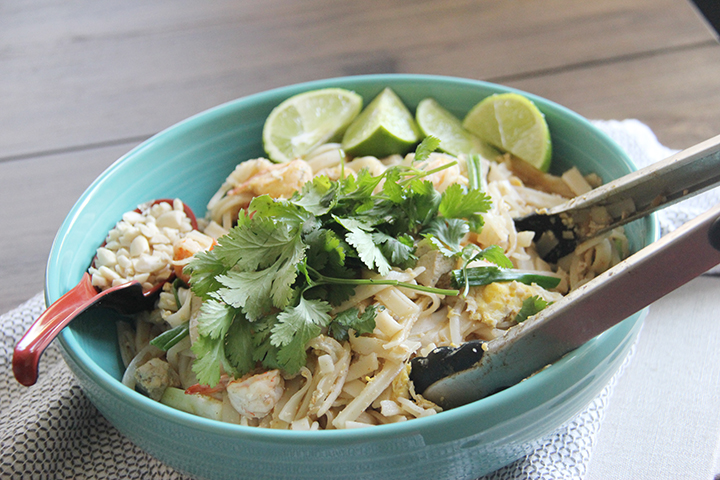 Classic Pad Thai Recipe Recipe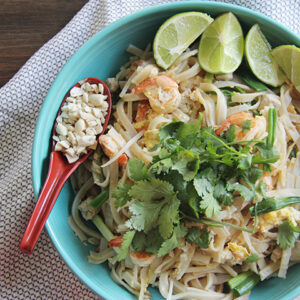 INGREDIENTS
1 oz. tamarind pulp, soaked in 2 tbs hot water
4oz. dried rice sticks, soaked in hot water for 30 minutes until soft. Drain, set aside
2 tbs dark brown sugar
2 tbs fish sauce
5 tbs vegetable oil
2 small shallot, thinly sliced
1 small onion, thinly sliced
3 large cloves garlic, minced
1 box (6oz) extra-firm tofu, cubed
½ lb large raw shrimp in the shell, peeled and deveined
6 green onions, cut into 1-inch lengths
2 cups mung bean sprouts
¼ cup finely chopped preserved radish, optional
Lime wedges, for garnish
Red chili powder, for garnish
½ cup finely chopped roasted peanuts, for garnish
3 eggs
INSTRUCTIONS
Combine the tamarind, sugar, and fish sauce in a bowl. Set aside.
Add 2 tbs oil to a wok over medium-high heat. Add shallot, onion, garlic, radish, tofu, and shrimp. Stir fry for 1 minute. Set aside.
Add 3 tbs oil to a wok, then add the noodles when the oil is hot. Cook for 1 minute, then add the sauce. Stir fry for 1 minute to coat the noodles with the sauce.
Push the noodles to one side of a pan, add the shrimp mixture back to a wok. Mix well and set the noodles to a side.
Add the eggs and scramble and shred them with the tip of the spatula until the egg bits are cooked through, about 1 minute. Fold in the green onions and bean sprouts. Once everything is ready, remove the pan from the heat.