This Homemade Candy Corn Cotton Candy Is Such a Cute Halloween Idea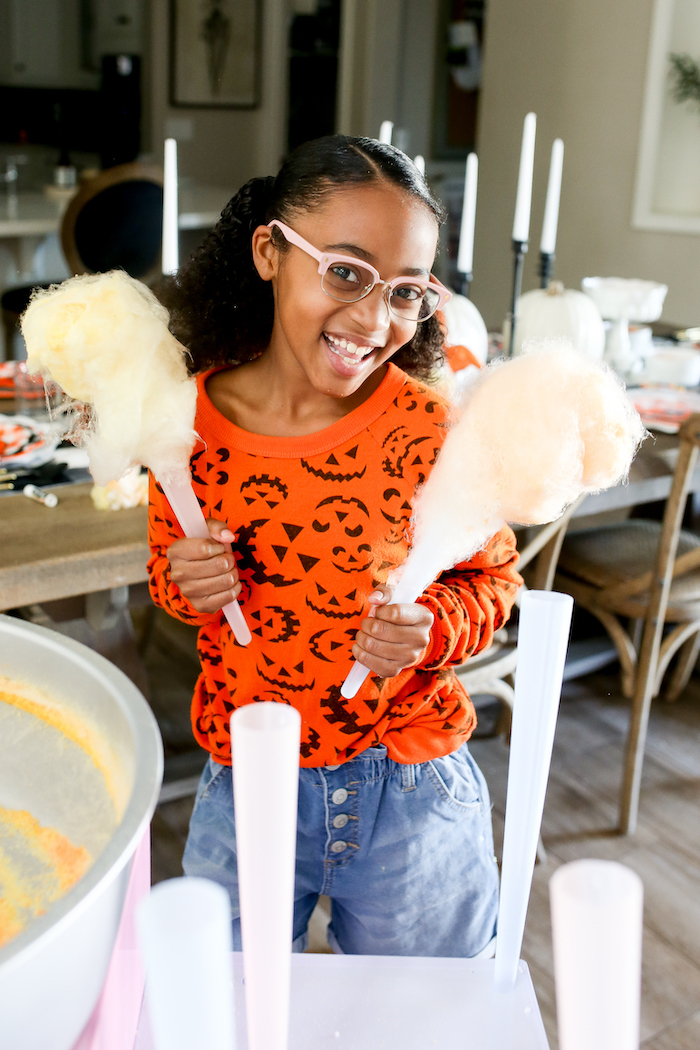 If you want a sweet treat this Halloween then you must make this super cute and fun cotton candy with candy corn colors. It's actually a lot easier than it looks as long as you have one awesome cotton candy machine and a few basic ingredients.
How to Make Candy Corn Cotton Candy
The first thing you'll need is a cotton candy machine! Our friends at Nostalgia specialize in small appliances that give you that familiar comfort of favorite childhood foods with a retro spin!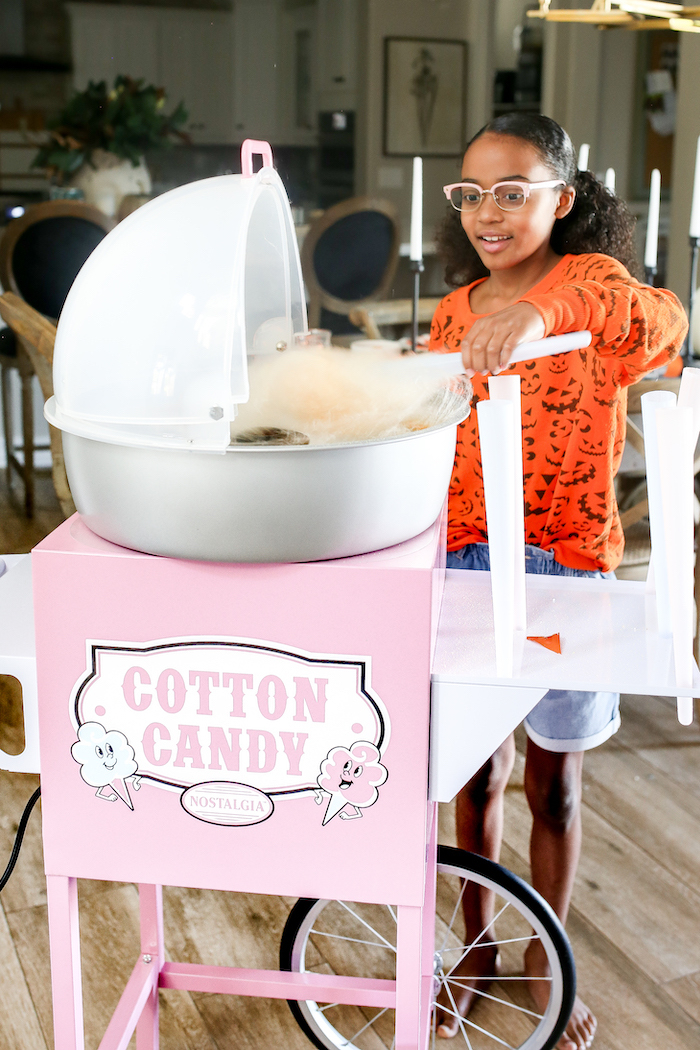 Vintage Professional Cotton Candy Cart

By Nostalgia

Shop Now
You can get a cotton candy machine made for small home parties or something like this commercial-sized machine for larger families or get-togethers! Either way, the ingredients will be the same.
First, you'll want to add color and flavor to regular sugar.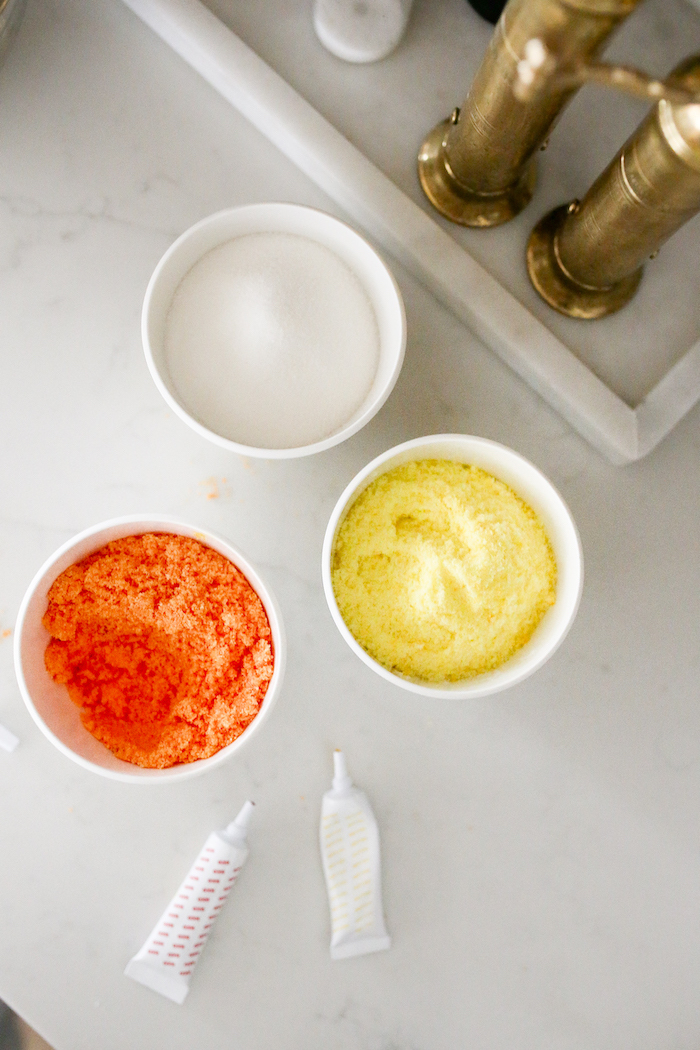 To make an intense yellow-colored cotton candy, you'll want to add 5-7 drops of gel food coloring. Gel because it won't make the sugar watery! Plus gel gives more intense color. I also added 2-3 drops of lemon extract flavoring to the yellow to give it some delicious flavor!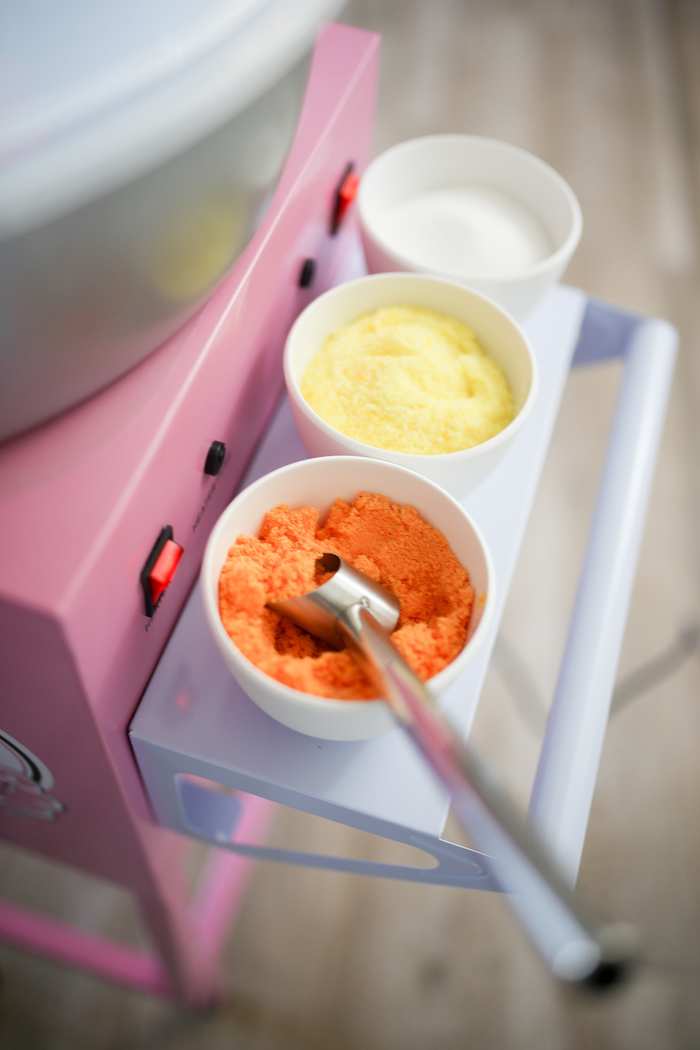 To make the orange cotton candy, I used red and yellow gel food coloring drops. 5-7 drops of yellow and 1-2 drops of red for the nice intense orange color. I also added vanilla extract to this mix!
For the white cotton candy, I used regular white sugar with no flavoring.
To mix each color I used a small chopper and gave it a few pulses until it was fully mixed. This is the best way to mix to get the flavor and color evenly mixed.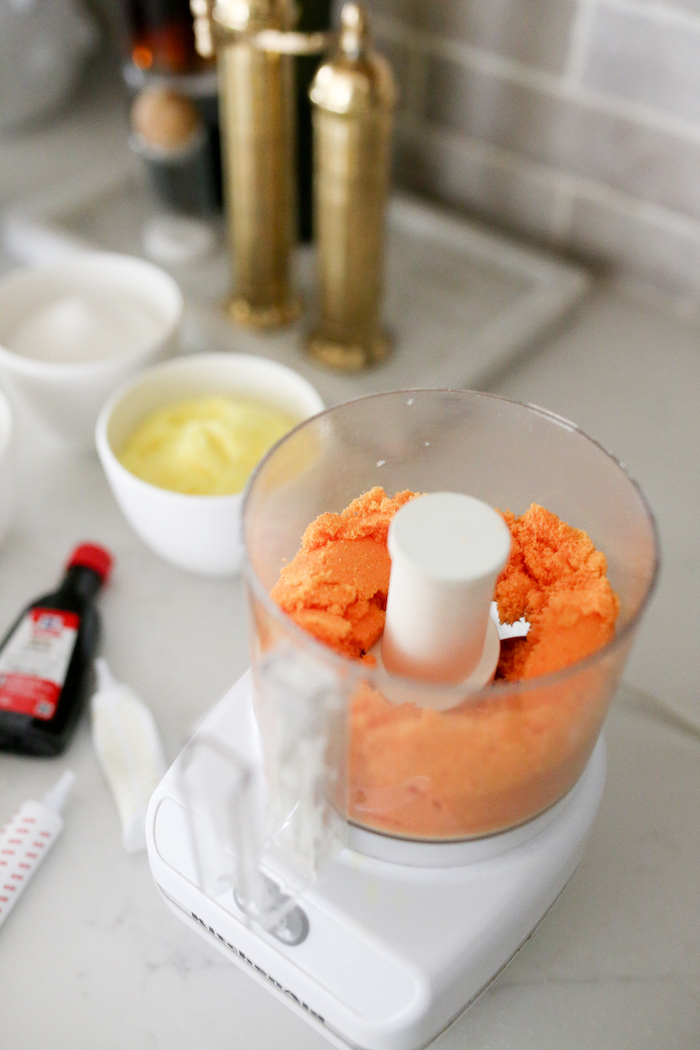 After that, I warmed up the machine for about 20 minutes so it was nice and hot! Then I added each color to the cotton candy machine and went to work! It comes together pretty fast once you get everything heated up! Just use the cotton candy stick it comes with and continues to swirl until it comes together.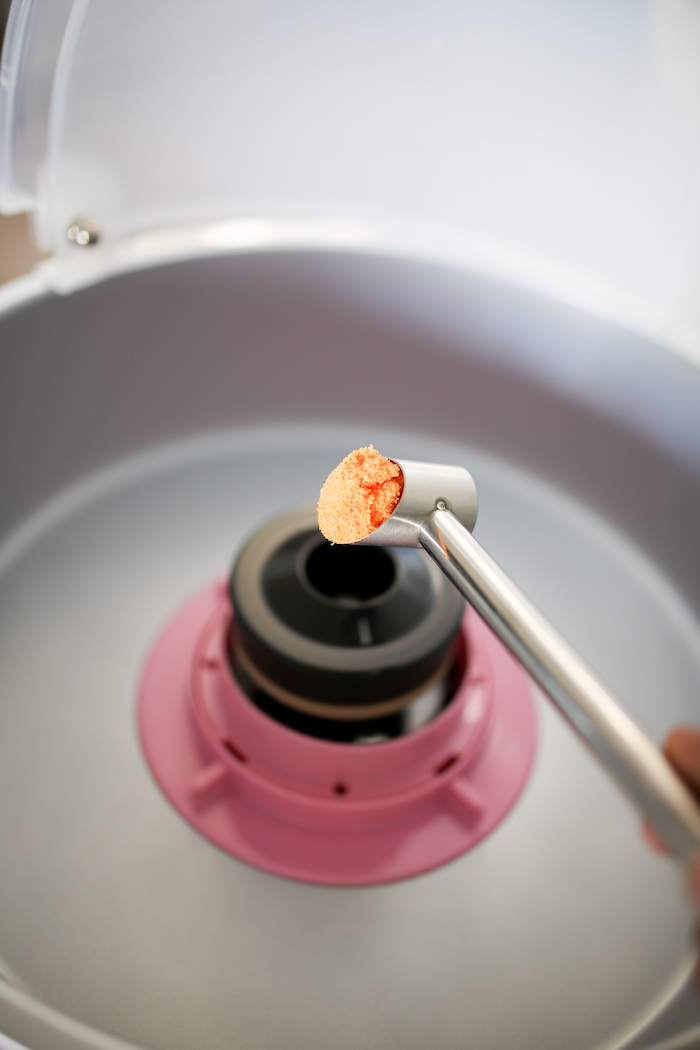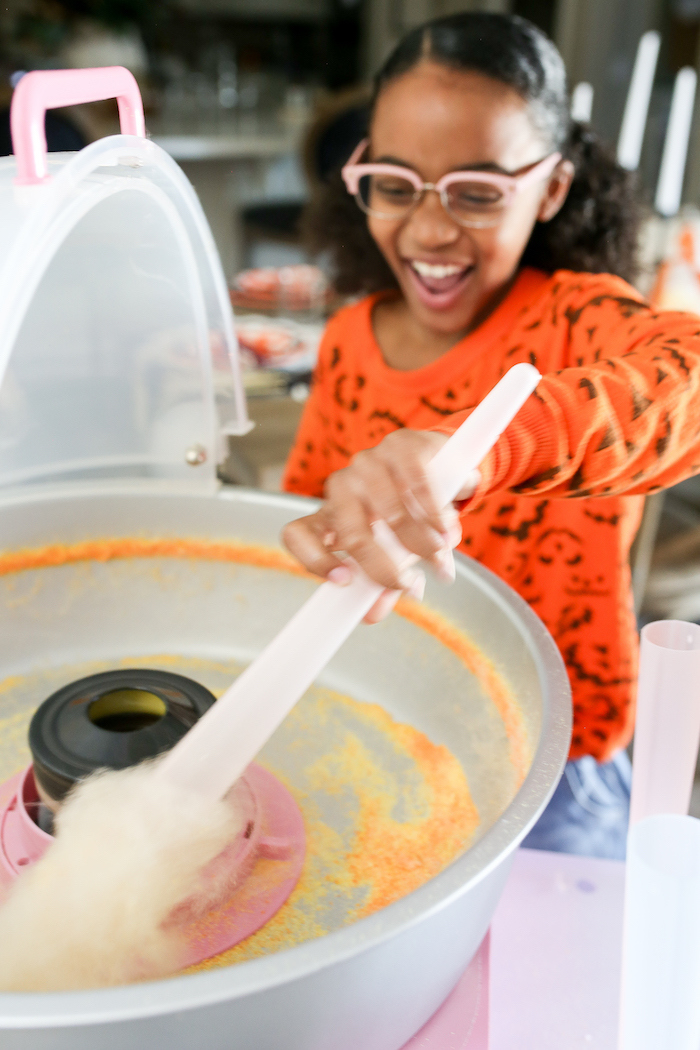 Once we had all the colors mixed, we put them into bags and layered the orange, yellow, and white cotton candy and put them into bags!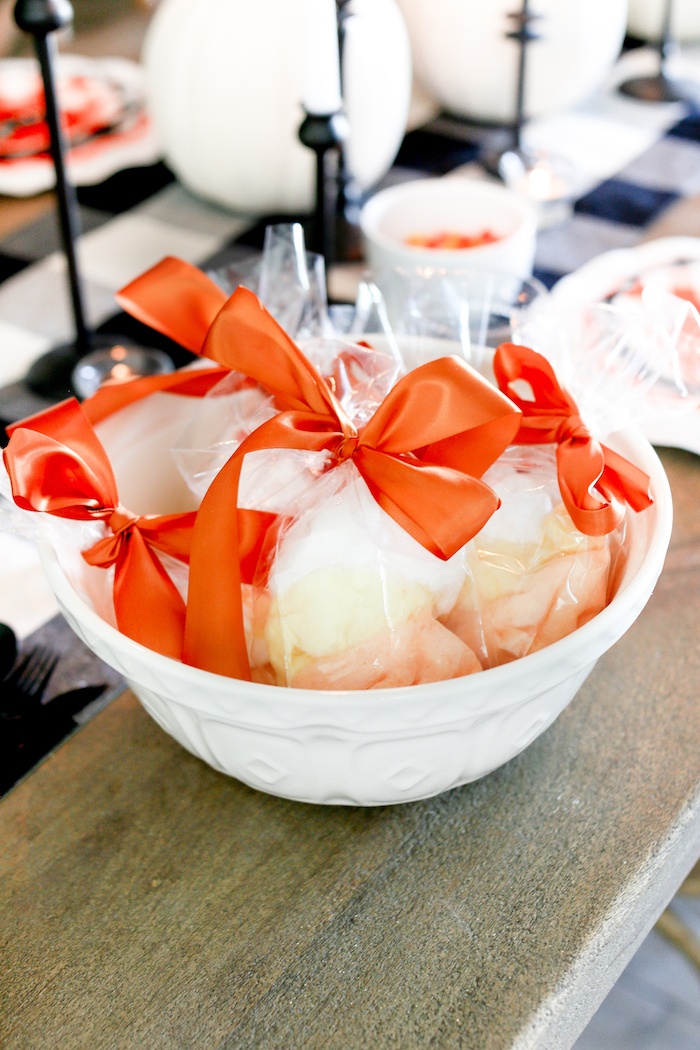 Color Mix Cream Mixing Bowl

By Mason Cash

Shop Now
These would so perfect for a small Halloween party you might throw this year with close friends and family!
Boo Y'all Paper Dinner Plate

By Sophistiplate

Shop Now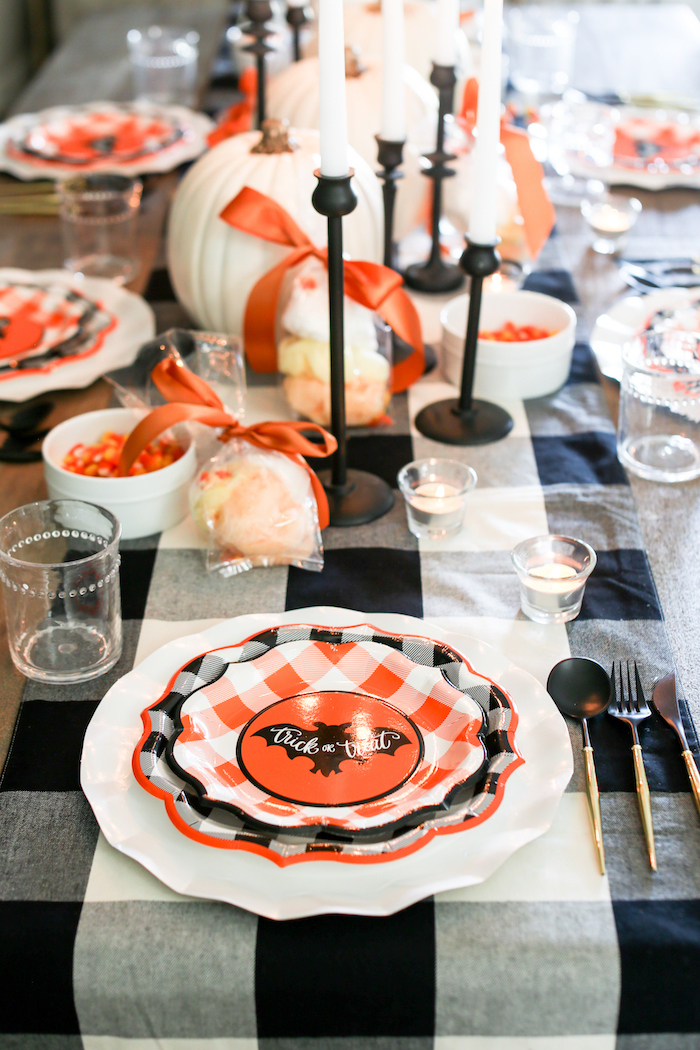 Black & Gold Bella Assorted Plastic Cutlery

By Sophistiplate

Shop Now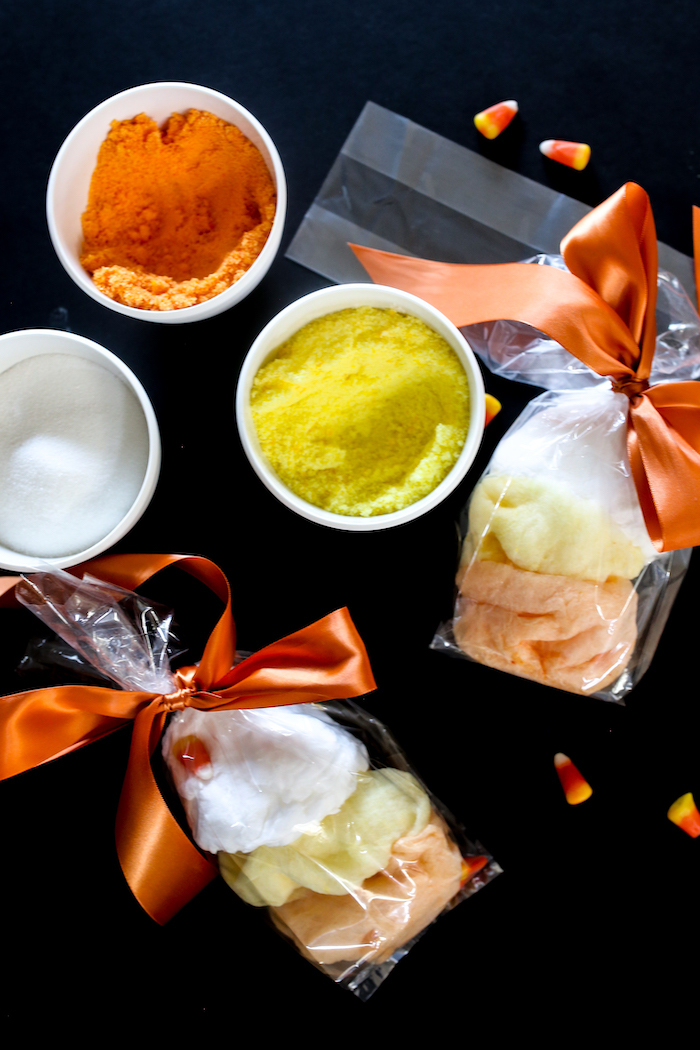 Boo Y'all Paper Salad Plate

By Sophistiplate

Shop Now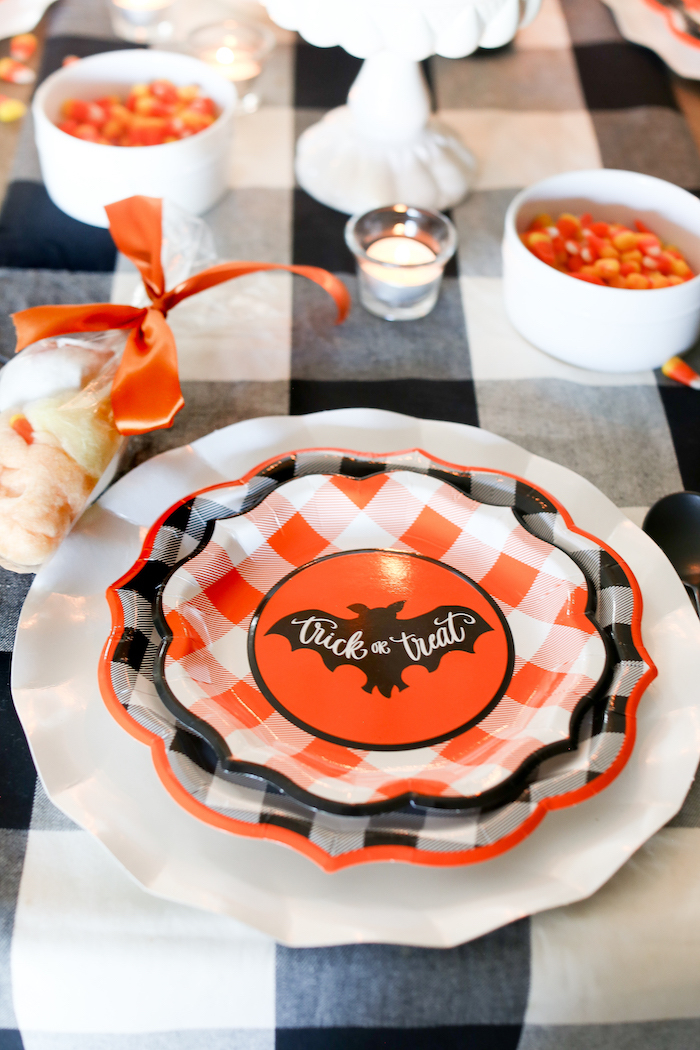 Channel your inner child and combine two favorites – cotton candy that looks just like candy corn!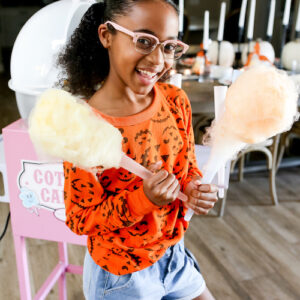 Ingredients
3

cups

White Sugar

Red and Yellow Gel Food Coloring

1

tbsp

Lemon Extract

1

tbsp

Vanilla Extract
Instructions
Place one cup of sugar into three different bowls.

In the first bowl make the yellow color. 5-7 of yellow and 1 tablespoon of lemon extra. Mix in a small blender/chopper.

In the second bowl make the orange color. Use 5-7 drops of yellow and 1-2 drops of red food coloring and 1 tablespoon of vanilla. Mix in a small blender/chopper.

Leave the last bowl as is.

Use each color in a warm cotton candy machine. Once finished layer each color in small bags to make a candy corn!
Nutrition
Serving:
6
g
Calories:
381
kcal
Carbohydrates:
100
g
Sugar:
100
g