Butternut Squash & Apple Bisque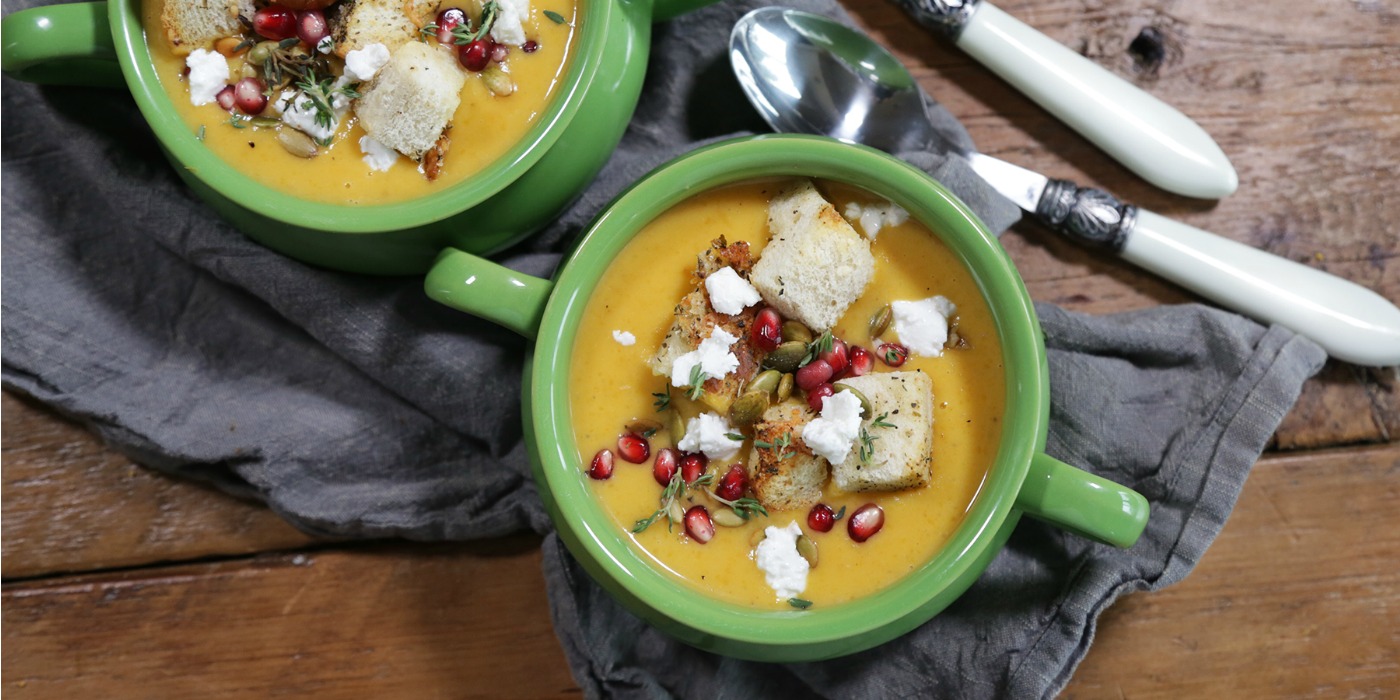 This Butternut Squash and Apple Bisque Soup Recipe is a warm, delicious treat for a chilly fall day!
Butternut Squash + Apple Bisque Recipe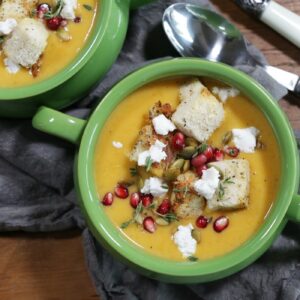 INGREDIENTS
1 peeled and roughly chopped butternut squash
1 medium diced sweet onion
4 finely minced cloves of garlic
4 peeled and cored medium diced Granny Smith apples – can substitute for a sweet apple
3 tablespoons of unsalted butter
3 tablespoons of flour
1 cup of apple cider
4 cups of vegetable stock
1 teaspoon of nutmeg
1 cup of heavy cream
Kosher salt and cracked black pepper to taste
Optional Garnishes: croutons, pepitas, pomegranate seeds, goat cheese, and fresh thyme
INSTRUCTIONS
In a large cast iron pot on high heat, melt the butter and then add in the onions, garlic, squash and apples and cook until soft, about 20 minutes.
Next, sprinkle in the flour and mix until all of the vegetables are coated.
Deglaze with the apple cider and then pour in the vegetable stock and cook over medium heat for 20 minutes.
Puree the soup in a blender until smooth and then return the pureed soup to the pot.
Whisk in 1 cup of heavy cream and adjust the seasonings with salt and pepper.
Serve in bowls and add in any desired optional garnishes.