Boozy Bananas Foster Is the Answer to Your Summer Dessert Prayers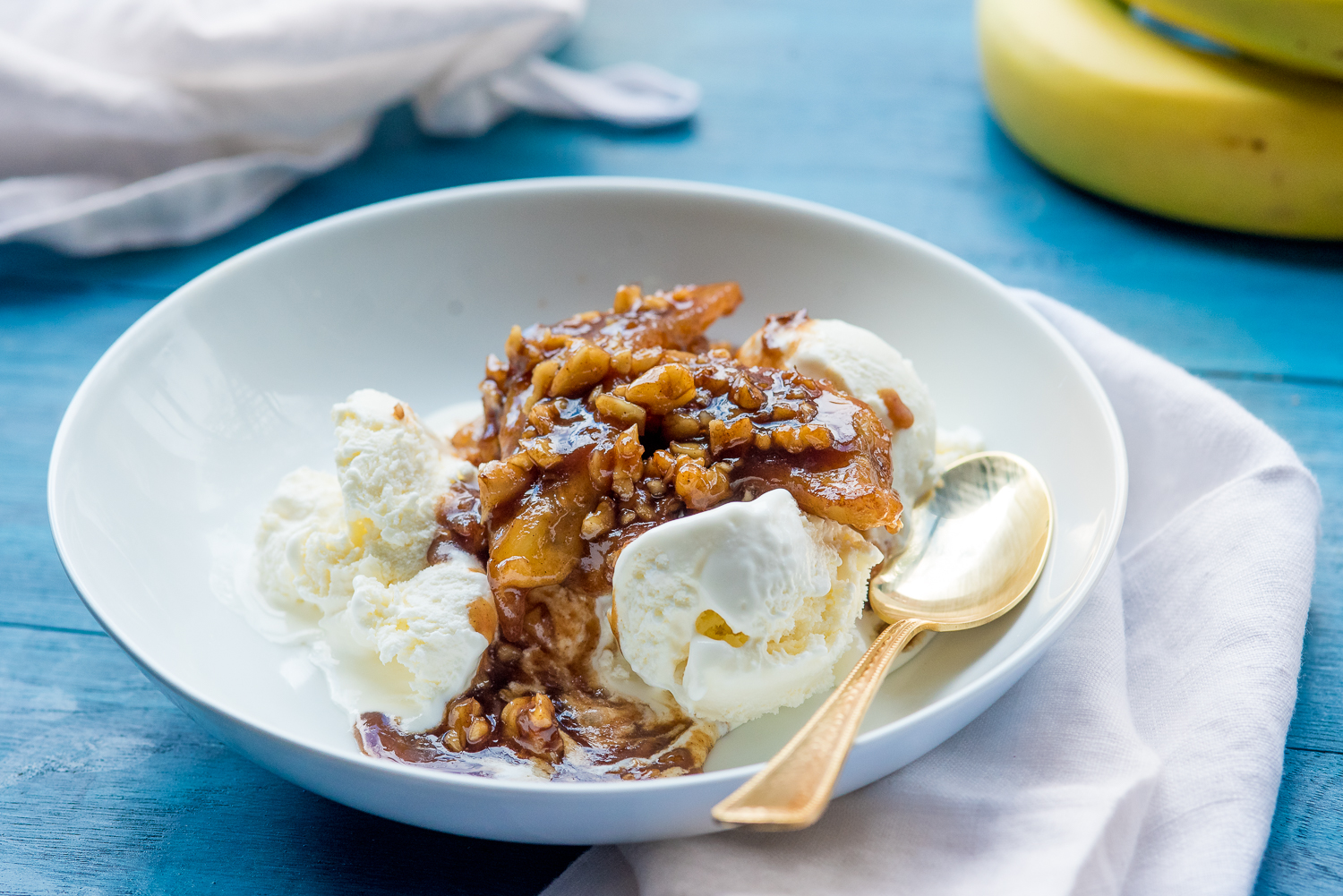 This boozy bananas foster recipes is a super simple dessert that whips together with simple pantry ingredients for impressive results! Perfect to keep on hand for last minute entertaining!
There's nothing quite like a sweet treat to end your dinner and sometimes friends stop by last minute (or let's be honest you NEED a treat and don't want to make a grocery store run!). This recipe is the perfect one to whip up in a hurry.
While it works great with any bananas after testing we have found that for the absolute best results, you want to use bananas that are just a hair too green for normal snacking. The firmness softens in the hot pan and with all that sweet syrup coating them you can't tell they aren't as sweet. This lends the perfect texture with that crispy caramelized side and just enough resistance that they stay intact.
If you do have more ripe bananas or even over ripe bananas they won't be able to caramelize quite as well without breaking down in the sauce. But between you and me…I still ate those tests too and they were completely delicious too!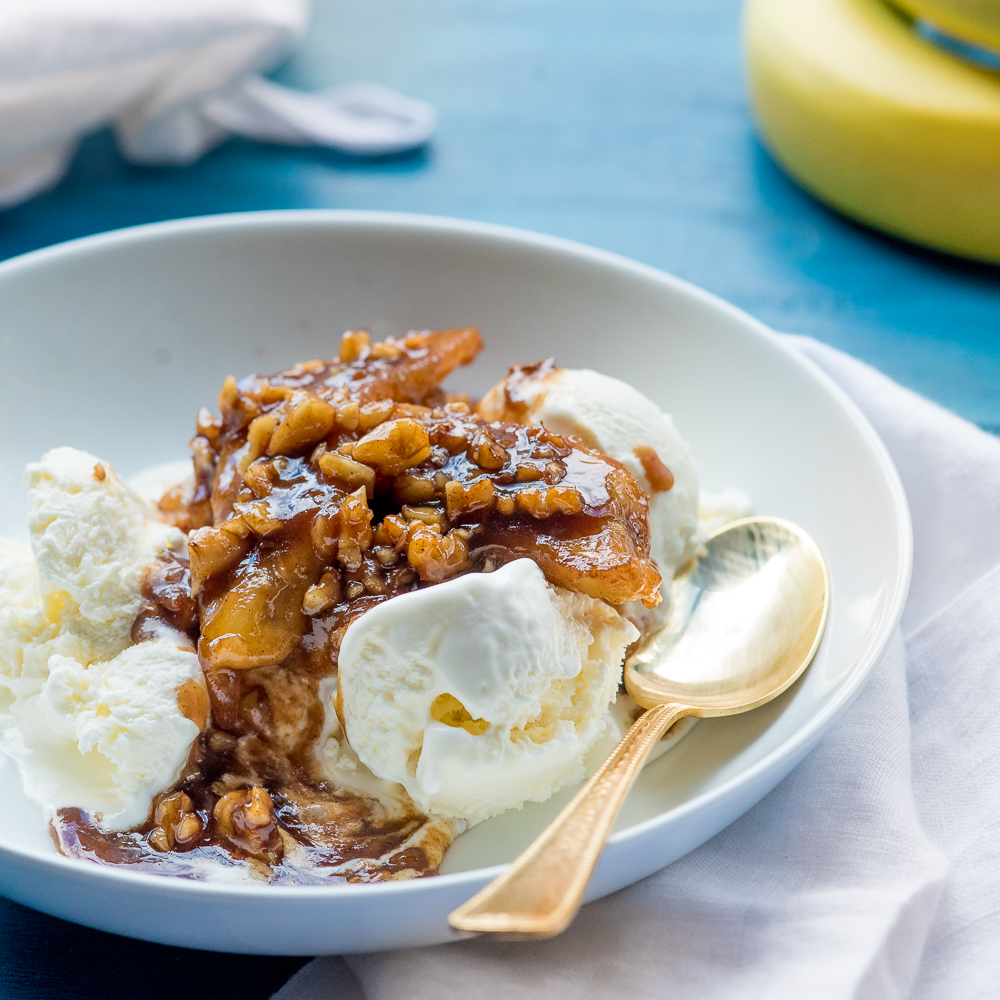 You can also totally increase the rum a splash more if you want this extra boozy! This recipe serves 4 but it's super easy to scale up if you need to serve more. I find it's best to just do multiple batches in separate pans if you need more servings, as you want to be sure not to overcrowd your pan or the bananas won't caramelize properly.
It is also worth noting that traditional bananas foster is flambéed (lit on fire). While this is a fun and exciting party trick I think it can be an intimidating factor for most home cooks and really isn't necessary for this to be delicious. Another reason I don't do it often is that I really love making this in a non-stick skillet so cleanup is super easy, and don't recommend flambéing in a non stick skillet as it can damage the finish of the pan.
If you want to give it a whirl though all you need to do is get a long match and ignite the rum right after you add it. Give the pan a good couple shakes as it burns out and then serve immediately.
Either way, go forth and surprise your guests with this quick and easy dessert!
Boozy Bananas Foster Recipe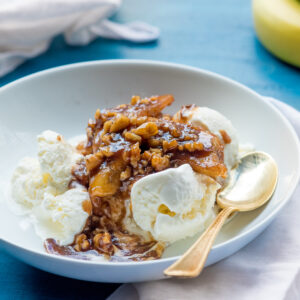 INGREDIENTS
¼ cup salted butter
¼ cup brown sugar (loosely packed)
½ teaspoon cinnamon
¼ cup chopped walnuts
2 bananas, cut in half lengthwise and widthwise **see note
4 tablespoons rum
Vanilla ice cream or whipped cream
INSTRUCTIONS
Add butter to a preheated large non stick skillet. Add brown sugar and stir until it begins to soften into butter. Allow to cook 1 minute.
Add cinnamon and chopped walnuts. Stir and cook 1 minute.
Clear a space in the center and add bananas cut side down. Cook for 1 minute.
Add rum around the exterior of pan to soften sauce and cook for 2 minutes.
Optional: ignite the rum with a long handled match and shake pan until flames die out.
Serve immediately over vanilla ice cream or with whipped cream.
**Note: Bananas on the just still green side hold up the best texture wise. But any ripeness can be used.