Grilled BBQ Beer Can Chicken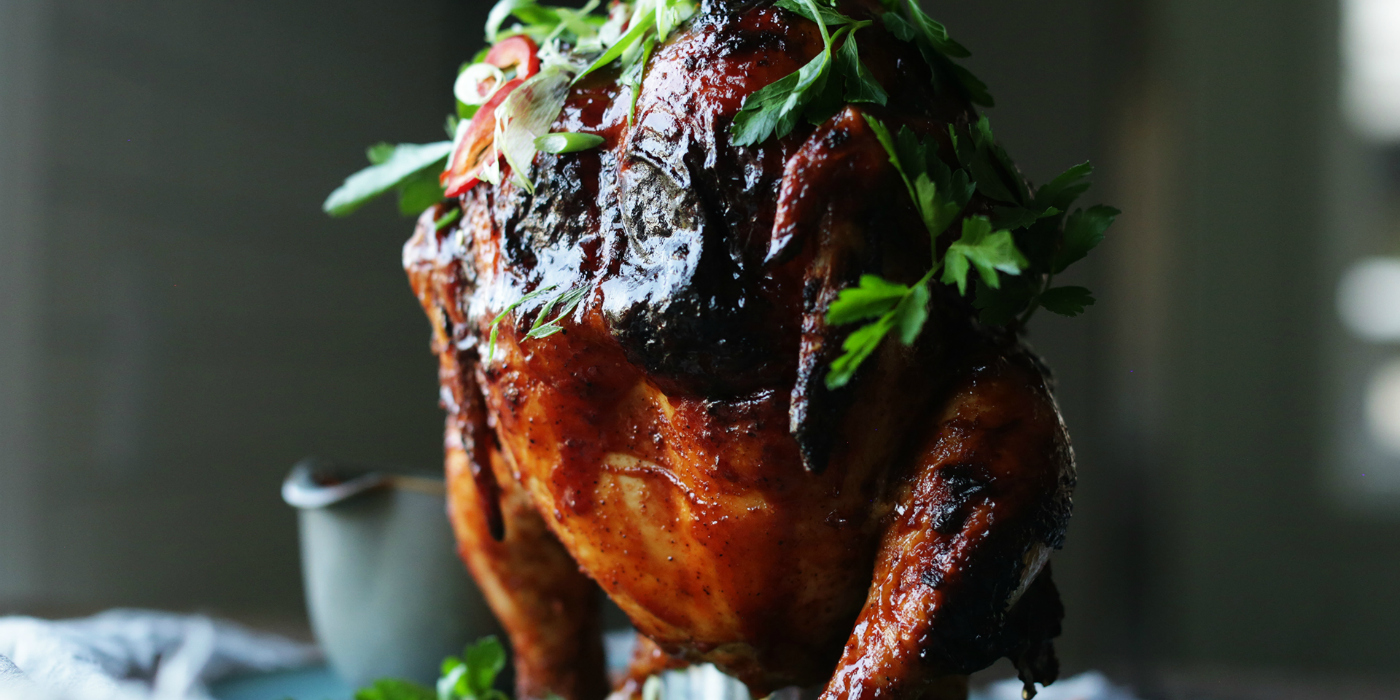 I remember the first time I grilled a beer can chicken and how obsessed I was. I literally went on a beer can chicken tangent and made as many different types I could. I made a blackened one, an Asian infused one, a Latin one, you name it I was beer canning it :). It's such an easy way to cook for such a flavorful finished product it's no wonder I made so many, and still do. If doing it on the grill freaks you out a little bit, no worries. Feel free to roast in the oven on 400° for the same amount of time and be sure to baste it. With this nifty little beer can chicken holder it makes it that much more easy to do. The way it works is by the beer heating up and literally evaporating into the chicken making it flavorful and extremely moist. I think one of the cooler things about doing a beer can chicken is just how versatile the recipe can be. I mean you only need a beer and a chicken and the rest is wide open for creation and flavor. For sure give this one a try if you haven't already!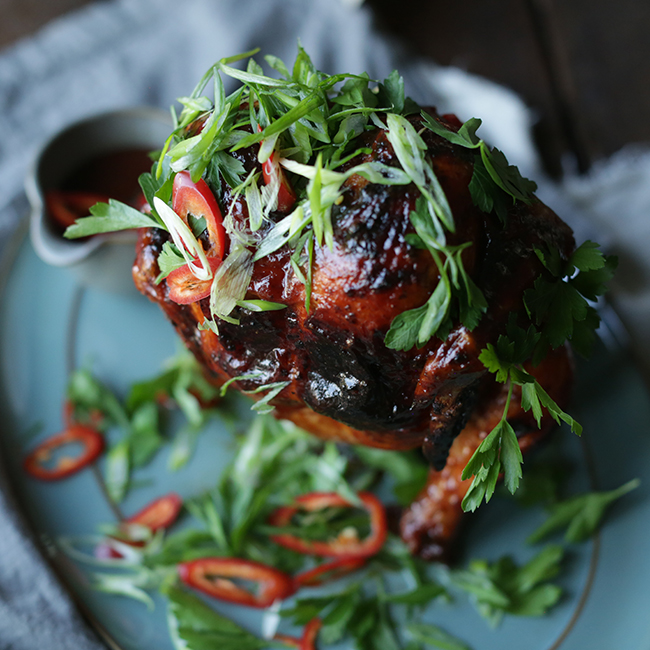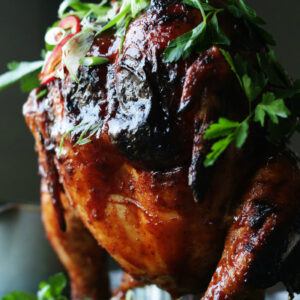 INGREDIENTS
¼ cup light brown sugar
1 ½ teaspoons Kosher salt
1 ½ teaspoons onion powder
1 ½ teaspoons garlic powder
1 teaspoon ground mustard
1 teaspoon chili powder
1 teaspoon paprika
8 ounces beer
1 whole roasting chicken
1 cup BBQ sauce
INSTRUCTIONS
Preheat the grill to medium-high heat
In a large bowl mix together all spices and seasonings until combined and coat the chicken completely in the blend.
Next, pour the beer into the canister and assemble the beer can chicken holder by placing the chicken's open part of the carcass over top of the beer canister and place on a medium-high grill and roast for 60 minutes.
With 20 minutes left in the cooking process baste the chicken on all sides with bbq sauce.
Serve the chicken garnished with sliced red jalapeños, parsley and sliced green onions and with a side of bbq sauce.