Bailey's and Chocolate Crème Brûlée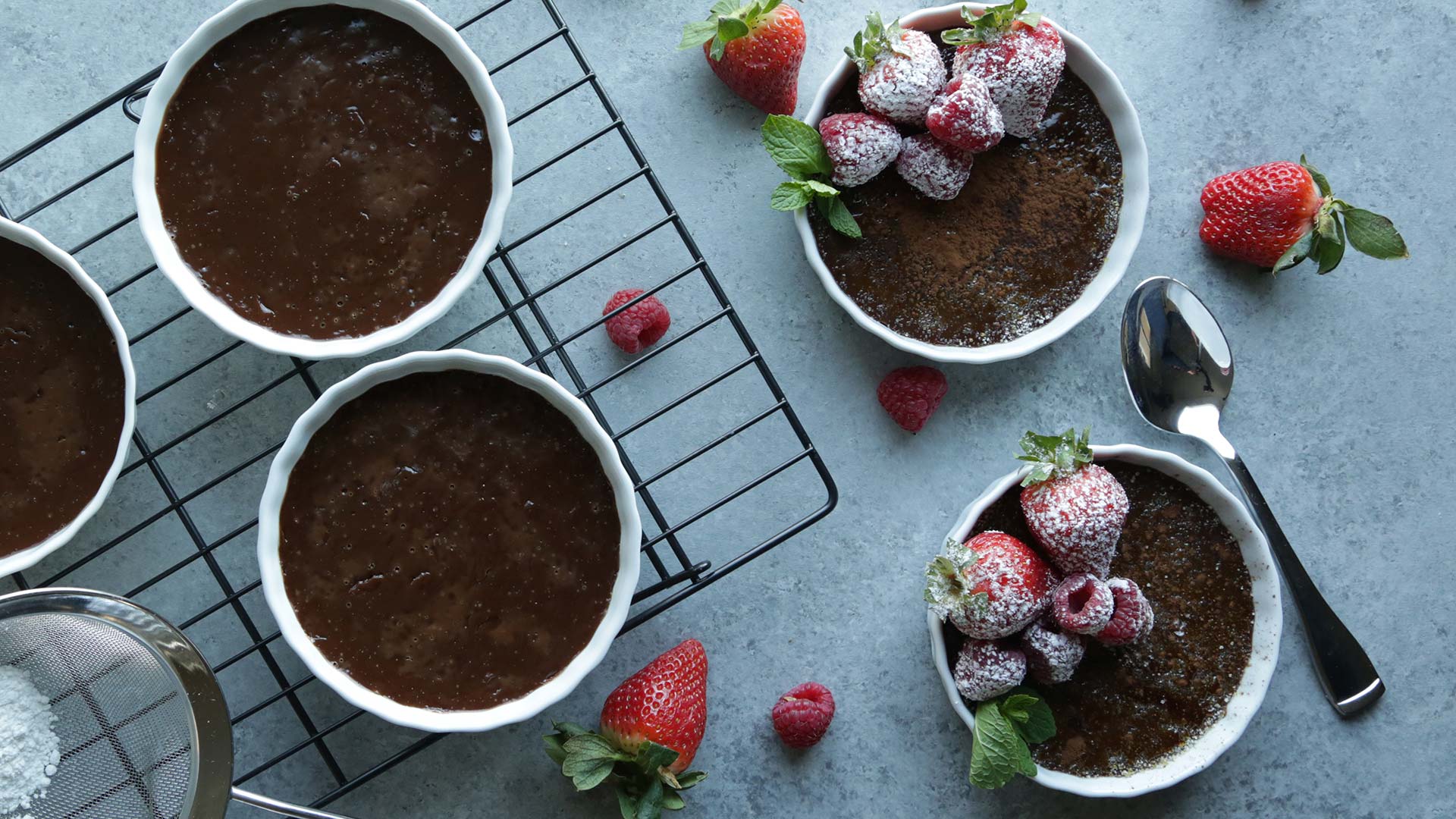 Not only is this Bailey's and Chocolate Crème Brûlée recipe beyond delicious, it's also the perfect sweet treat for your sweetheart this Valentine's Day.
It has been forever since I've made a crème brûlée, literally like 15 years. I love crème brûlée but the last time I made it was when I was in the restaurant industry and it was on the menu which means I had to make it like 9,000 times, so essentially I was over it. Well fast forward 15 years and I'm in love all over again.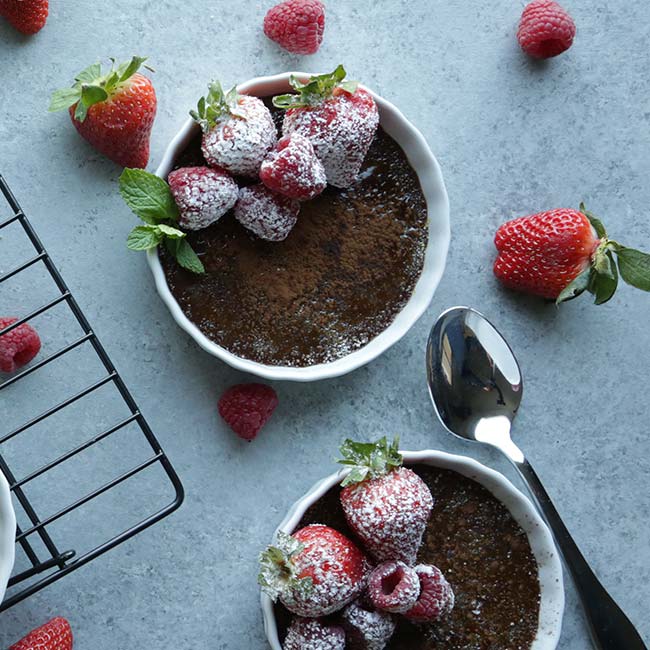 This dessert is incredibly easy to make as it's literally only 5 ingredients, the only thing it requires is a little time. Perhaps one of the coolest aspect of this recipe, or any brûlée, for that matter is that you get to torch it to caramelize the sugar on top which adds a bit more sweetness to the mix. If for some reason you don't like chocolate, or Bailey's you can simply replace both of those with a bit of vanilla extract ad add a little more cream for a more traditional crème brûlée flavor.
Honestly, either way this recipe is fool-proof and dang delicious! First thing out of my wife's mouth after taking a bite were, "Who you kidding with this recipe, Oh My Gosh!!" This one's a sure winner!
Bailey's and Chocolate Crème Brûlée Recipe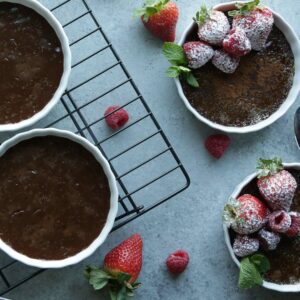 INGREDIENTS
2 ½ cups of heavy whipping cream
½ cup of sugar + 6 teaspoons
¼ cup of Bailey's Irish Cream
4 ounces of bittersweet chocolate, roughly chopped
8 egg yolks
Cocoa powder for garnish
Fresh berries and powdered sugar for garnish
INSTRUCTIONS
Preheat the oven to 300°.
Add the cream and ½ cup of sugar to a small pot and whisk together over low heat until the sugar is dissolved.
Next, whisk in the baileys and chocolate until completely combined and the chocolate has melted in.
In a bowl whisk together the egg yolks and slowly pour in the chocolate cream mixture until combined.
Strain the mixture through a fine mesh strainer and set aside.
Place 6 ramekins inside of a large cake sheet pan and divide the crème brulee batter between the ramekins.
Fill the cake sheet pan with water until it reaches ½ way up the ramekin.
Bake in the oven at 300° for 60 minutes. Remove the ramekins and cool completely.
Add 1 teaspoon of sugar to the top of the crème brulee and brulee, or torch using a kitchen torch until the sugar caramelizes, about 20 to 30 seconds.
Garnish the crème brûlée with a light dusting of cocoa powder and fresh berries dusted with powdered sugar.