A Hearty Chorizo Quiche Recipe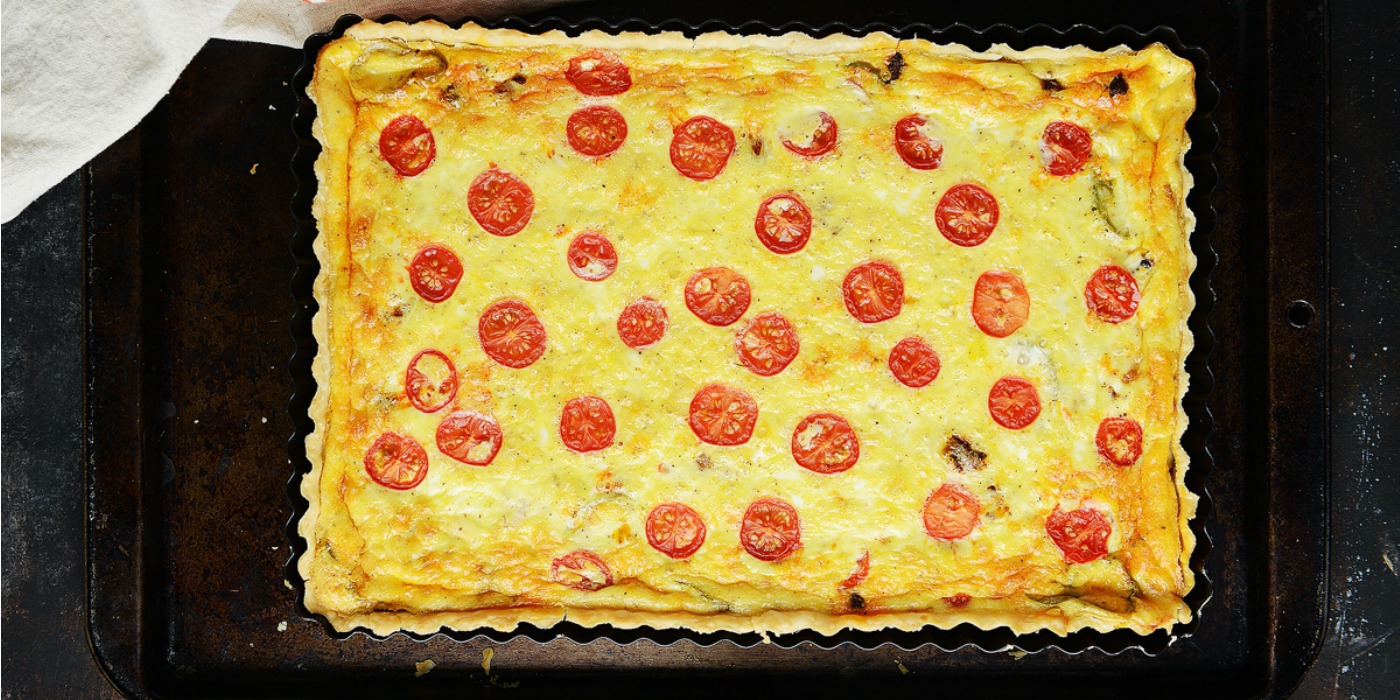 This is my favorite chorizo quiche recipe that can be used for breakfast, lunch or dinner. The combination of the smoky flavor from the chorizo perfectly accents the eggs, cheese & vegetables.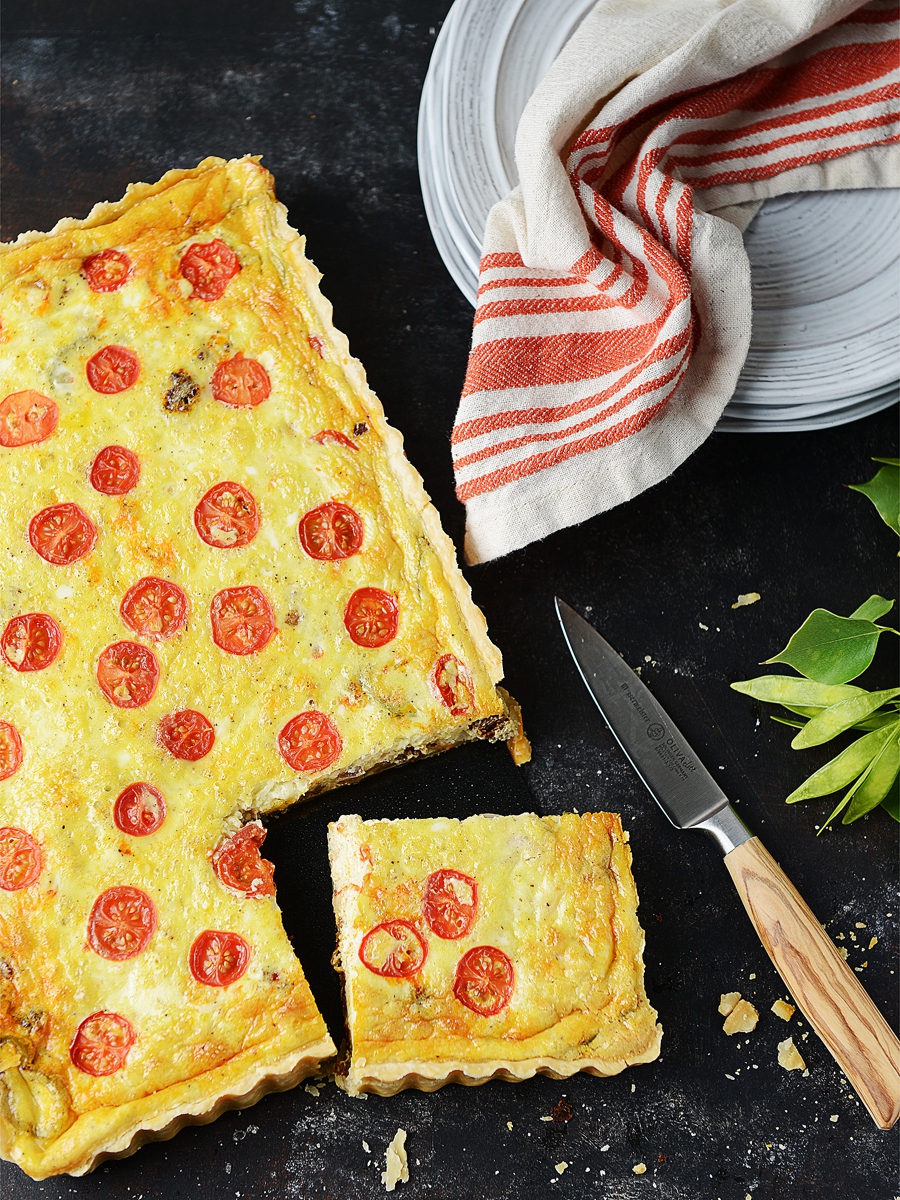 I really enjoy making quiche since the possibilities are endless! Select your favorite meat (or not), 2 to 3 veggies, favorite cheese, eggs, some milk and you have a perfectly balanced meal.
Step 1: Prep the Ingredients
First we'll start by prepping the quiche ingredients. I like to cut my vegetables first and set them aside so they're ready to go when I need them. Using a sharp knife is a must in my book. The Messermeister Oliva Elite knives are very sharp and are some of the most beautiful knives you will ever own.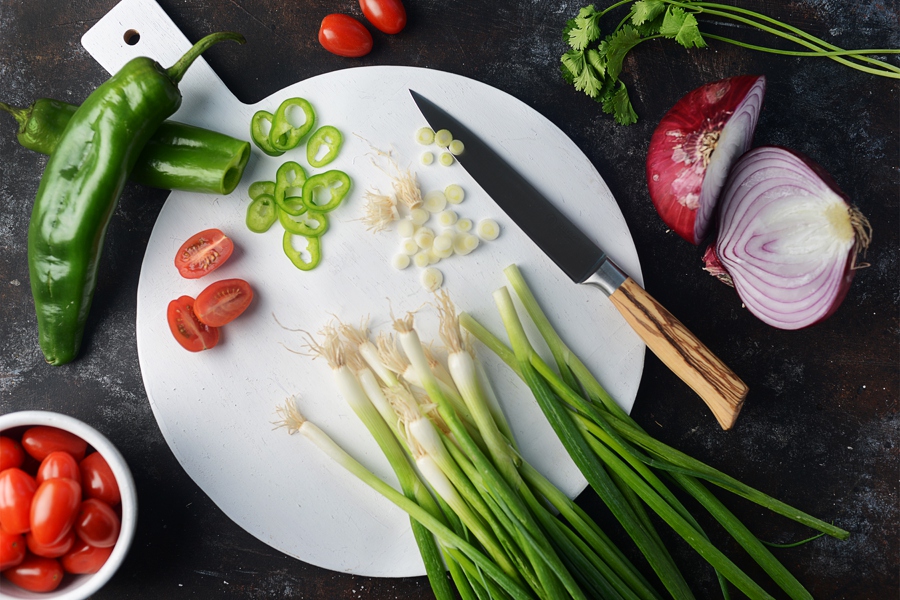 Step 2: Cook the Chorizo
Then we'll cook the chorizo in a large skillet, preferably one that browns meats well. I really like this Berndes Tradition skillet. It's a long lasting pan, the wood handle never gets hot and it heats evenly since it has a flat surface. As a bonus it's one good looking pan!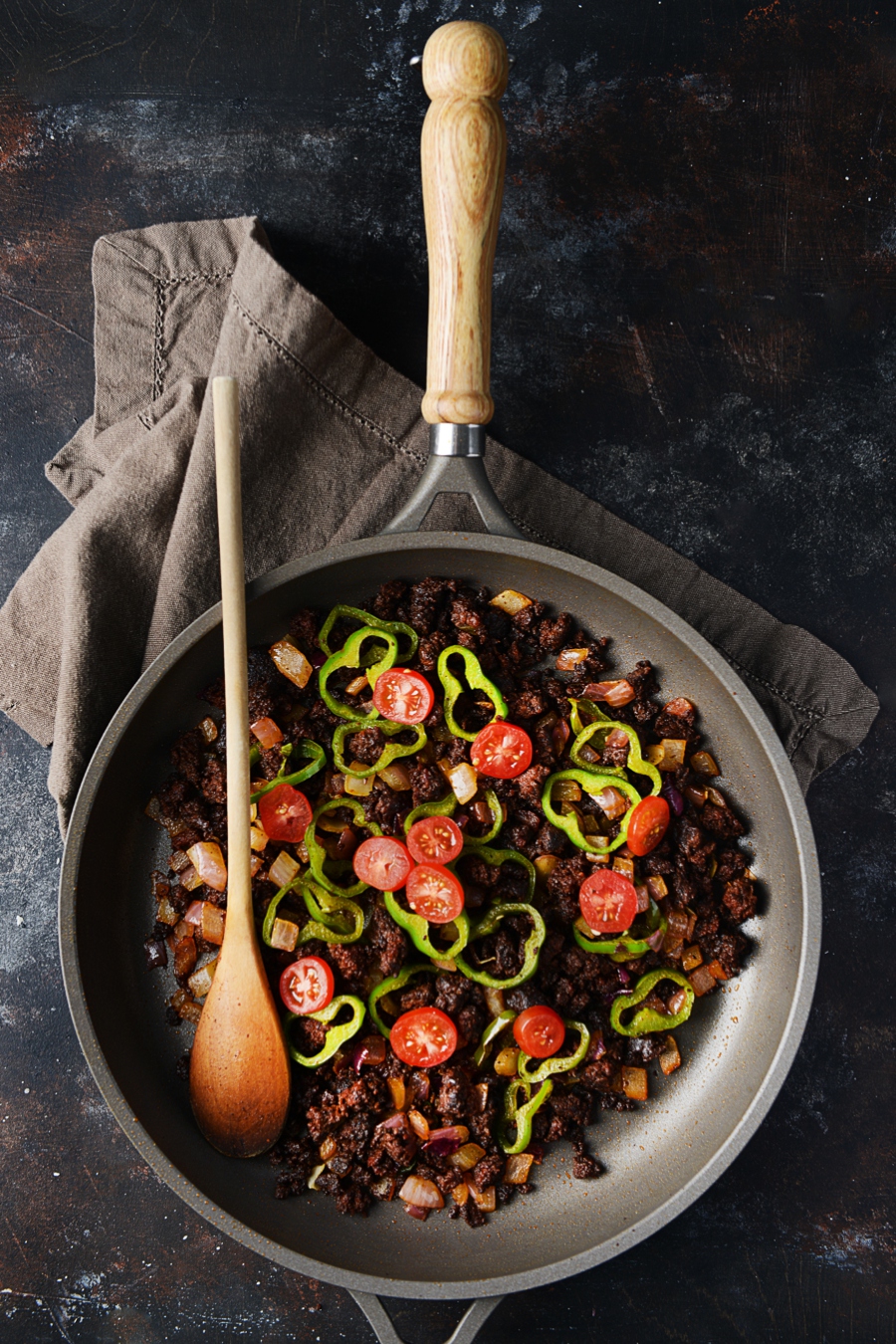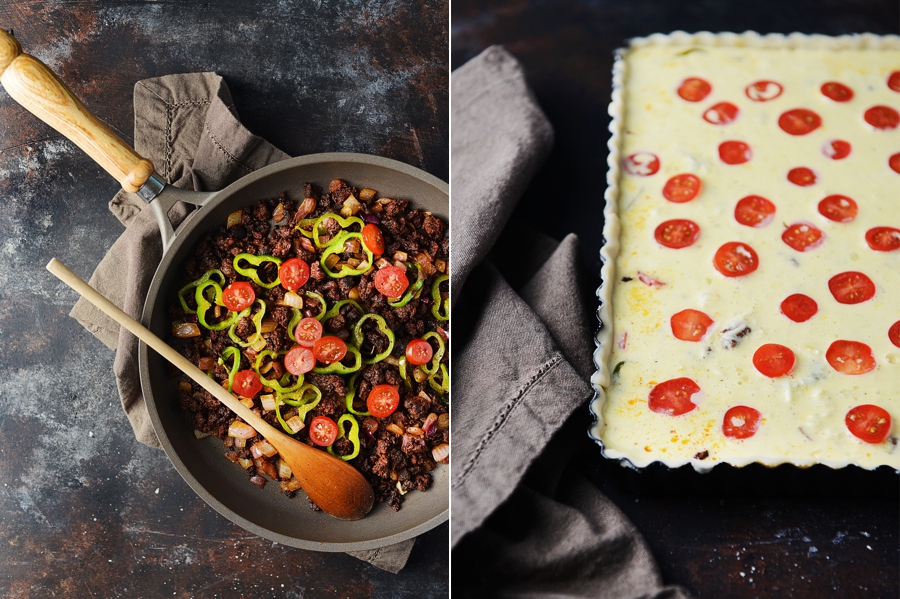 Step 3: Combine Eggs, Milk, Cream, Cheese, Salt & Pepper
While the chorizo mixture is browning, prepare the egg custard by combining the eggs, milk, cream, cheese, salt & pepper. Then pour into a nonstick tart pan. Preferably one with a removable bottom so your quiche comes out intact. For this quiche I used a rectangular tart tin from Tala Housewares.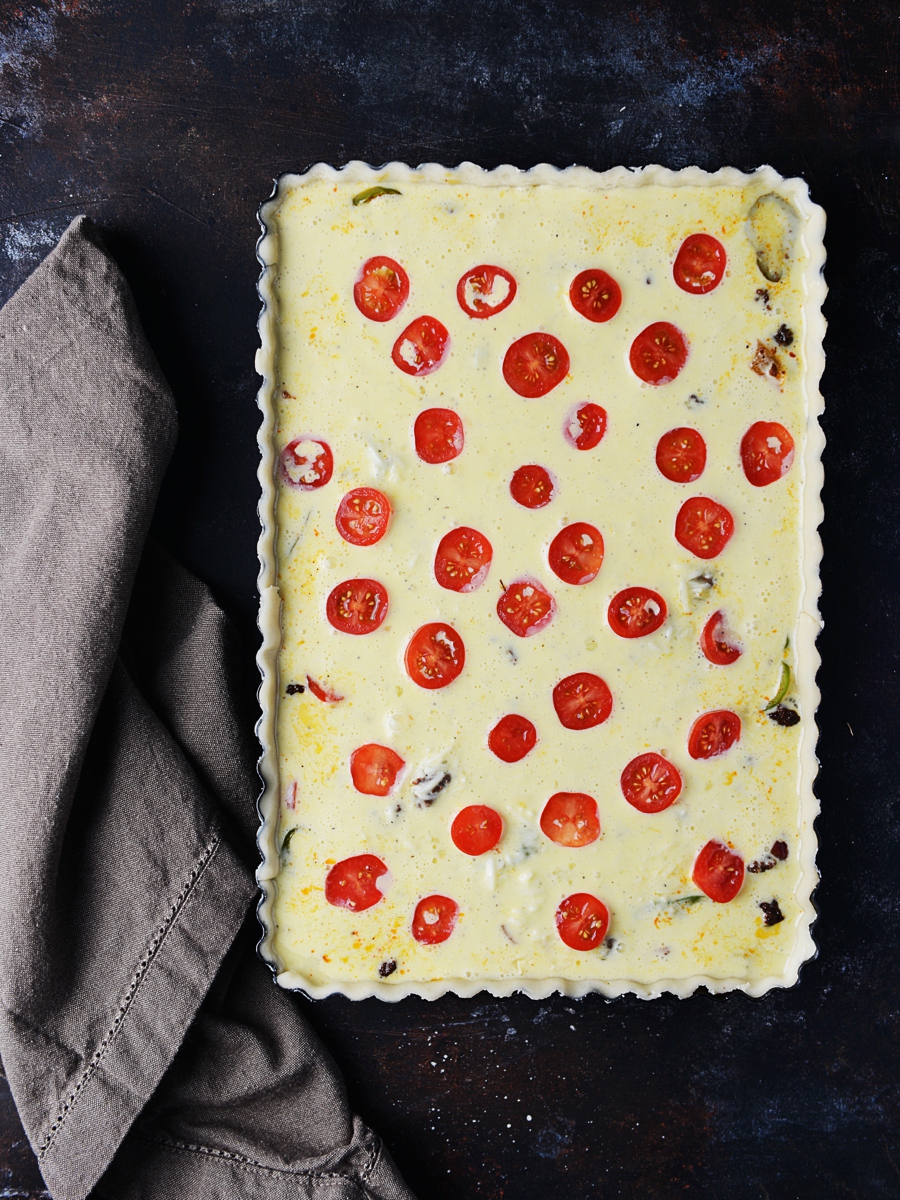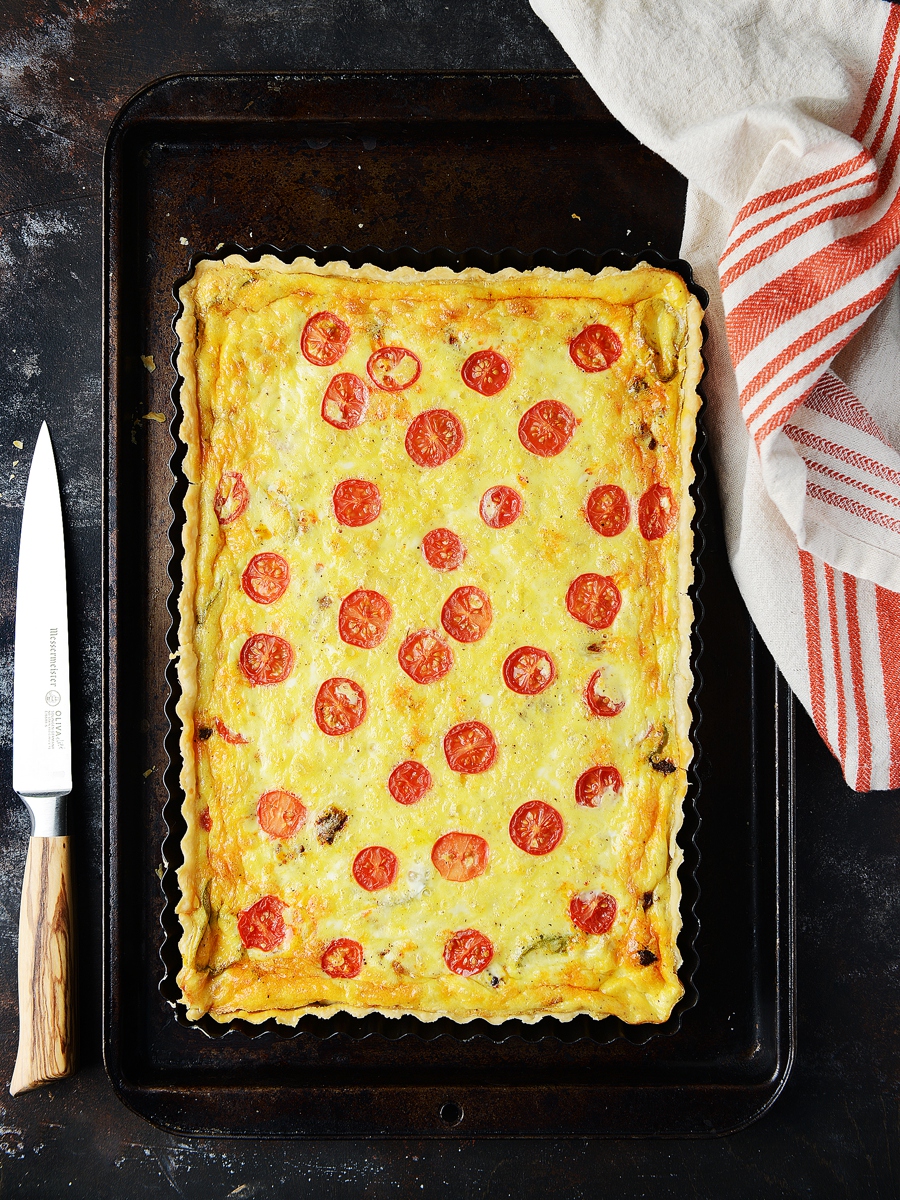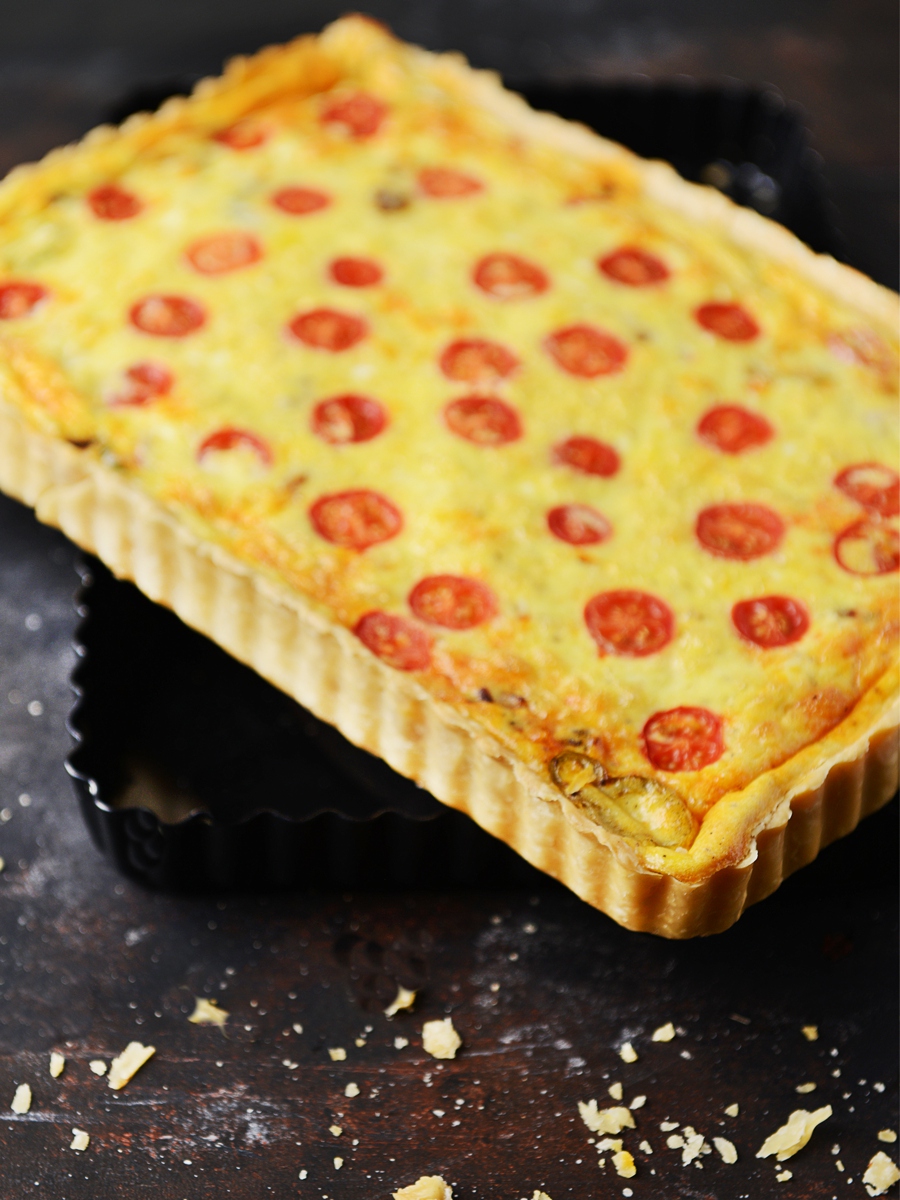 Step 4: Bake the Quiche at 375 F for 30 to 40 Minutes
Lastly we'll bake it for 30 to 40 minutes. Once it's ready, cool for about 10 minutes and let it set before cutting.
Step 5: Enjoy on your favorite dinnerware!
Since we're into stylish cooking, we can't stop there right? …we must serve our quiche on beautiful dinner ware! I'm in love with these organic looking dishes from Gaia. They're the Barolo plates from the Bella Terra collection. I think they will really compliment your food!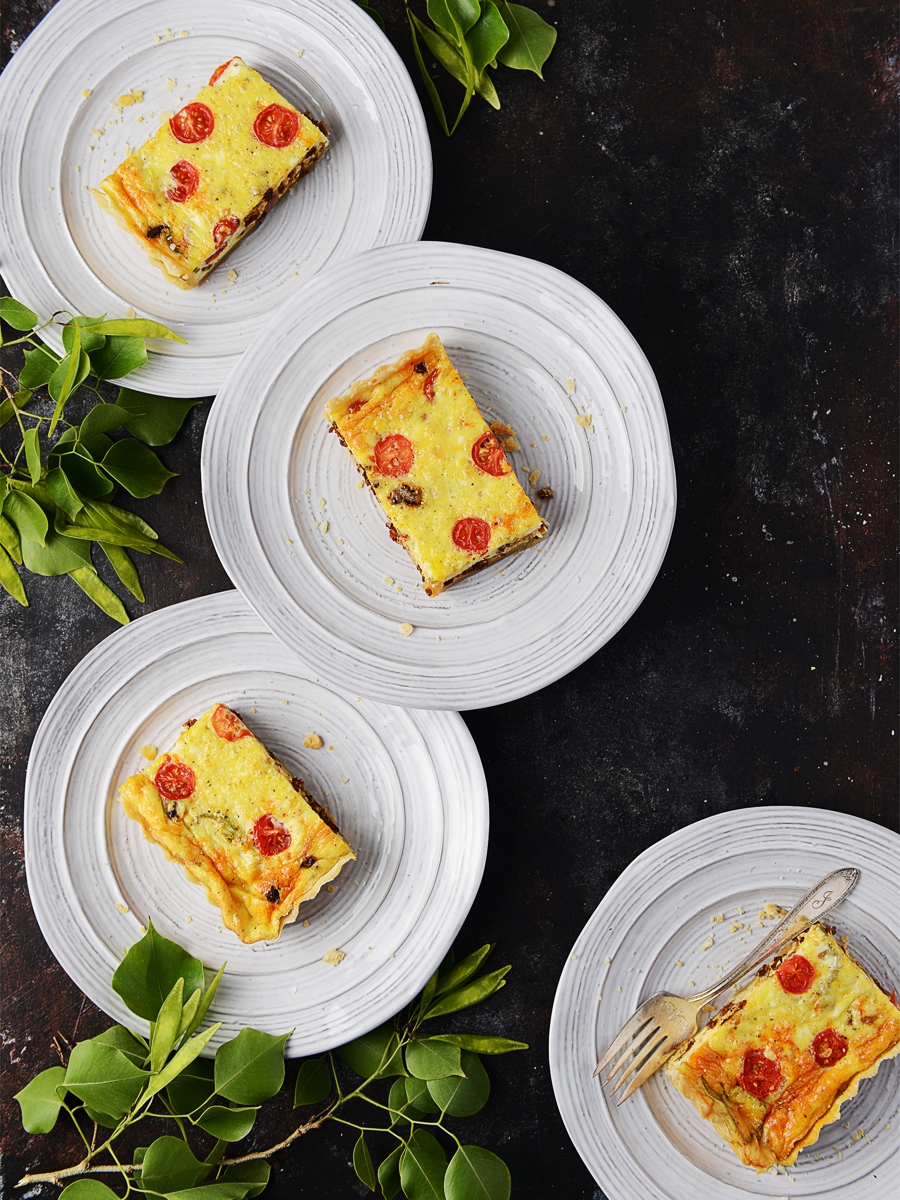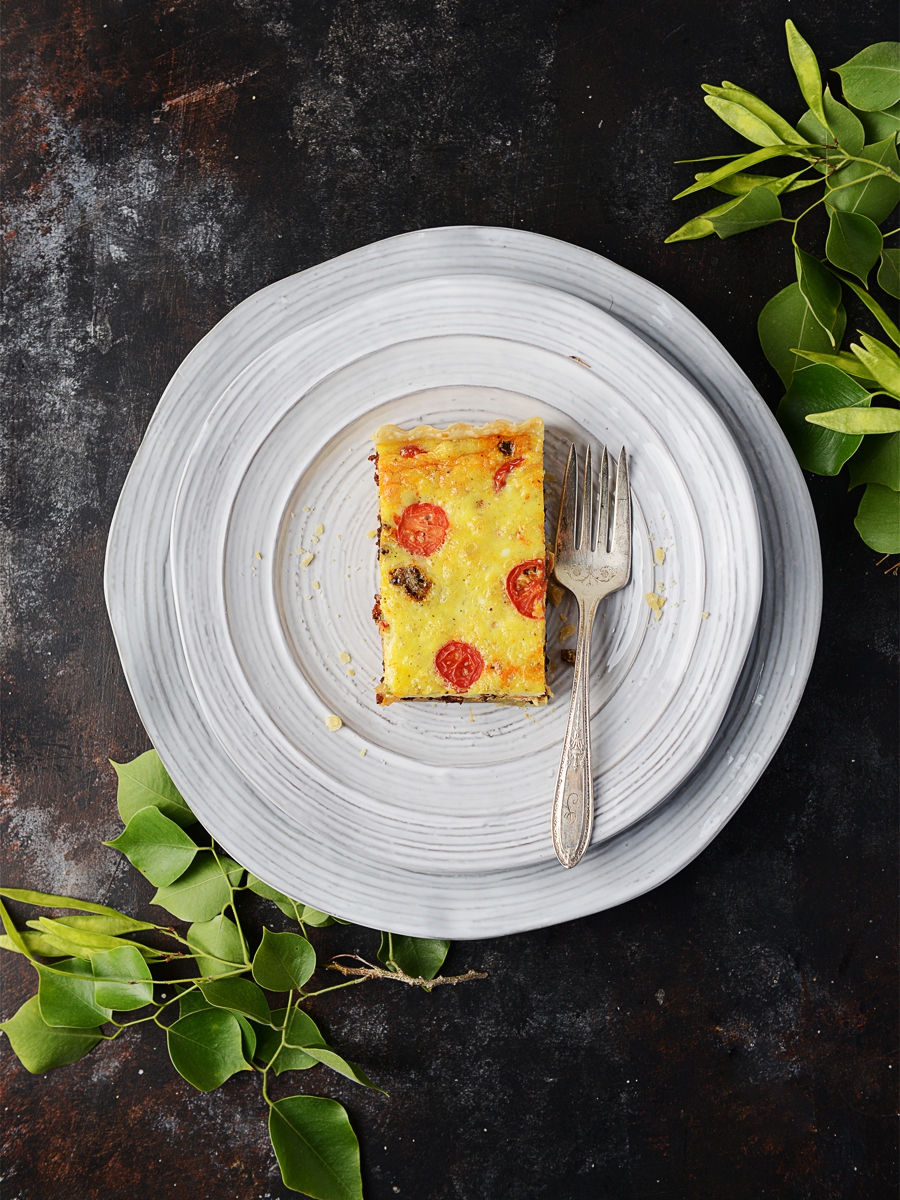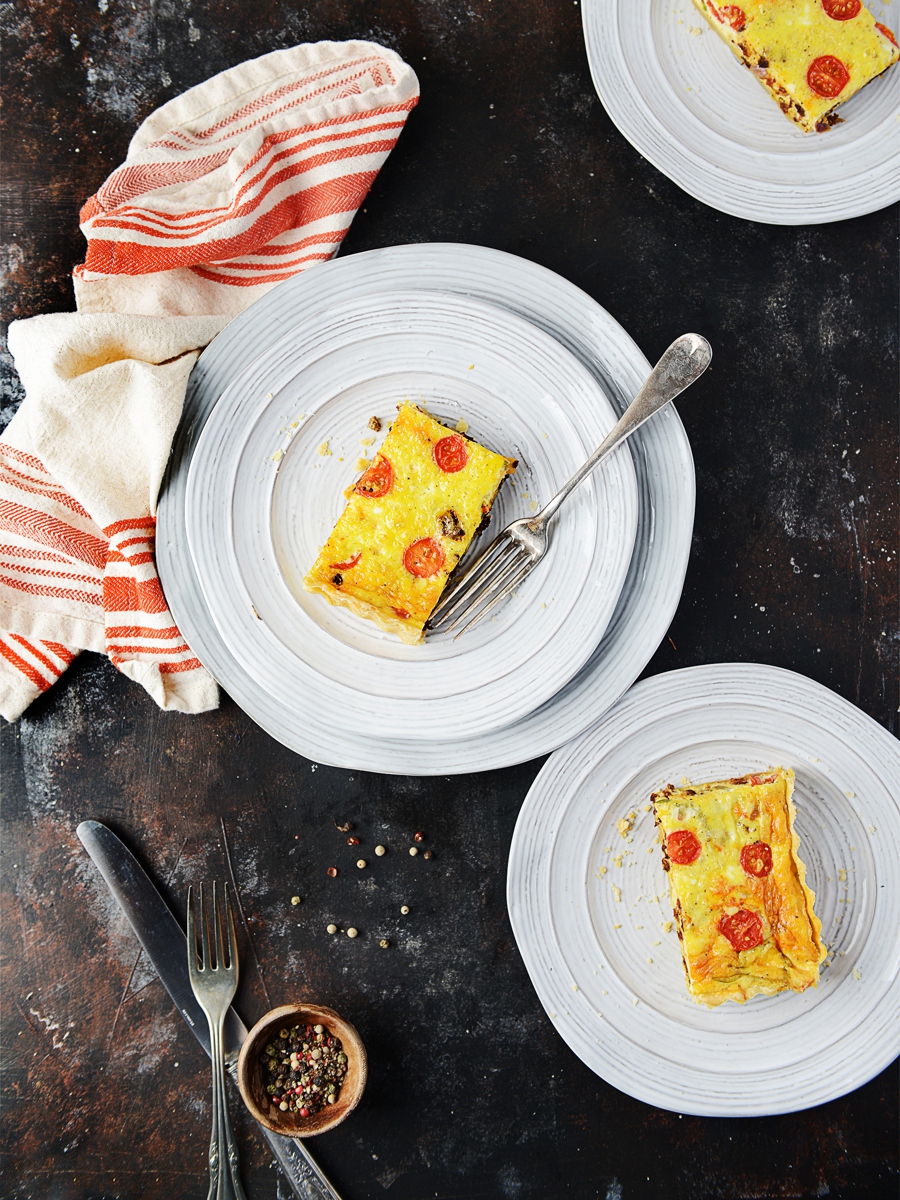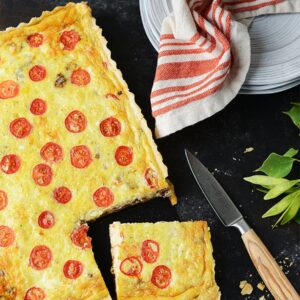 INGREDIENTS
1 homemade or store-bought refrigerated 9-inch pie crust
¾ pound beef chorizo
1 cup purple onion, diced
1 Anaheim pepper (or ½ medium green bell pepper), chopped
1 teaspoons extra-virgin olive oil (optional)
8 large eggs
1 cup heavy cream
1 cup whole milk
Salt & pepper to taste
4 ounces manchego or mozzarella cheese, grated
1 cup cherry tomatoes, halved or quartered
INSTRUCTIONS
Preheat oven to 375°F.
Line the tart pan with the pie-crust. Set aside
In a large skillet, cook the chorizo over medium-high heat, stirring with a spoon to break up the meat, until browned, about 6 minutes.
Remove the chorizo from the skillet with a slotted spoon and set aside on a plate lined with paper towels.
If the chorizo was greasy, drain off all but 1 tablespoon of the fat from the skillet. Otherwise, add a tablespoon of olive oil and heat over medium-high heat.
Add the onions and green peppers to cook, stirring, until very soft, about 5 minutes. Add the chorizo back to the skillet and mix well. Remove from heat.
In a large bowl, add the eggs, milk, cream, salt, and pepper, and whisk until creamy. Add the cheese and whisk to combine.
Spread the chorizo mixture on the crust. Add the egg mixture and top with the cherry tomatoes.
Bake until puffed and firm when touched in the center, 30 to 40 minutes. Let cool on a wire rack for about 10 minutes.