A DIY Bagel and Lox Spread for a Laidback Spring Brunch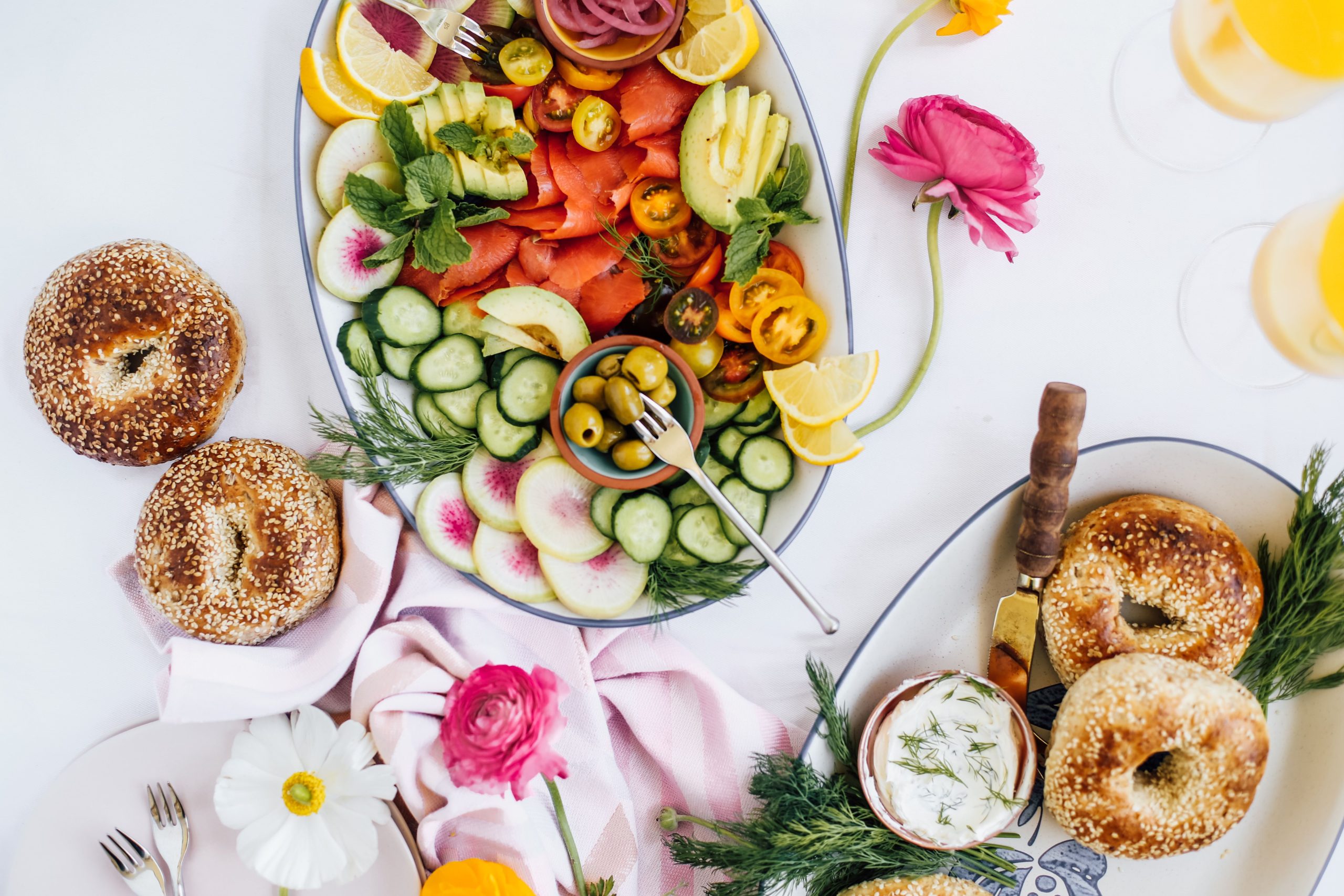 Raise your hand if you are as excited as I am to start eating outside again?!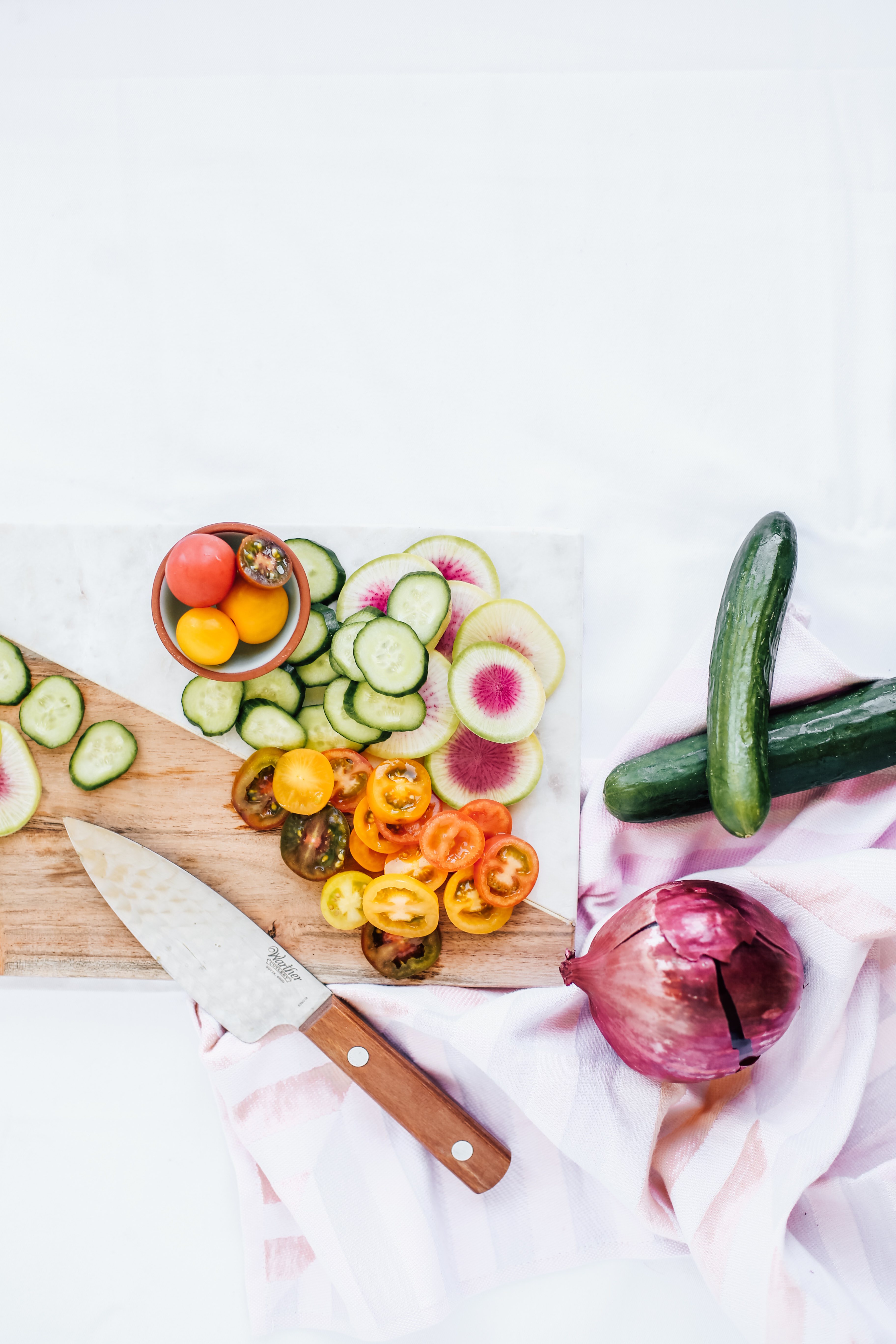 There are so many great "brunch" opportunities in spring. I'm talking Easter, Mother's Day, Father's Day, etc.! Which means it's time we up our smoked salmon game. After all, it's a spring brunch classic!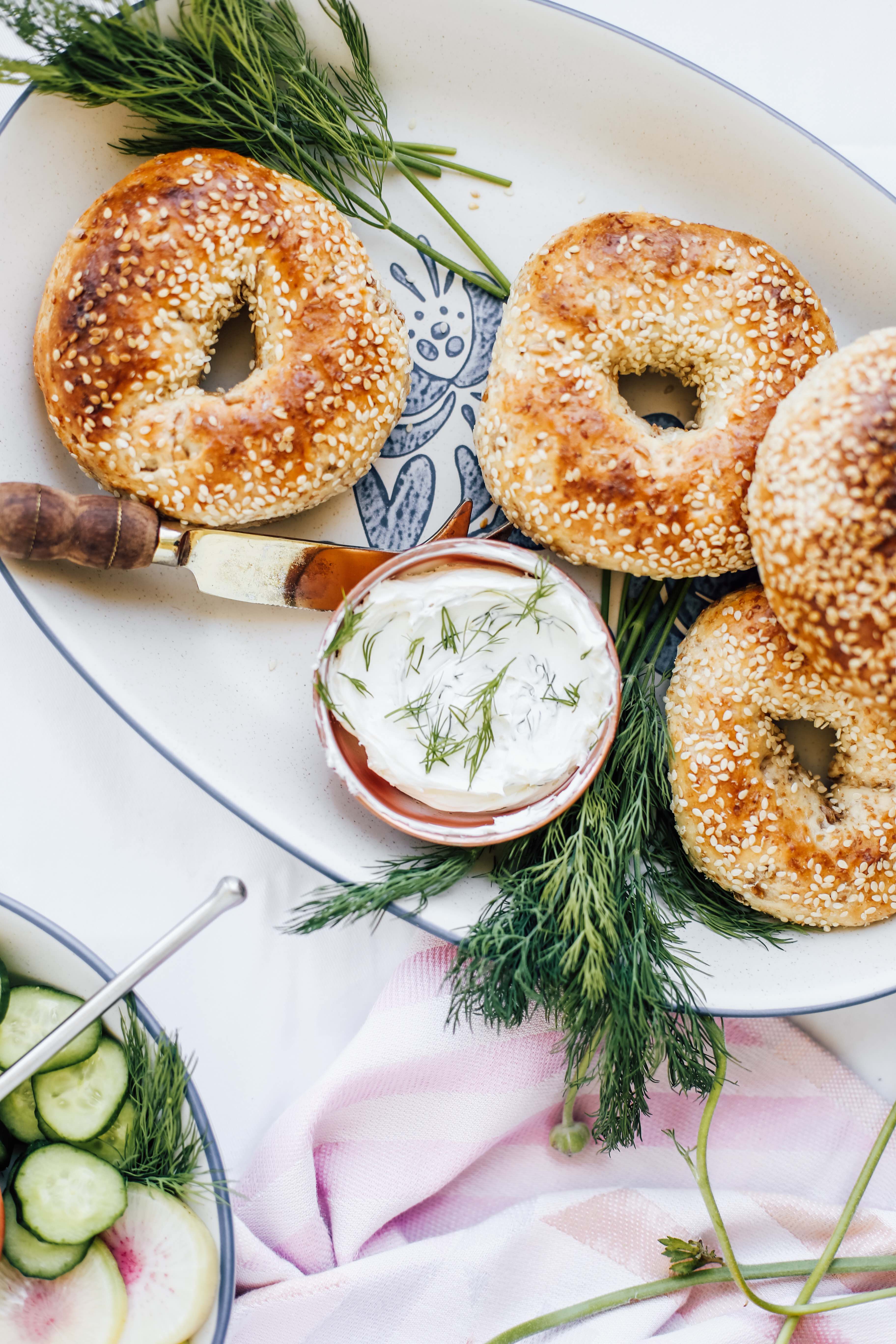 I couldn't be more ready to kick off some spring brunches and the new season with this epic smoked salmon and bagel spread! For as long as I can remember we went to my grandpa's house for Easter brunch. There was always a marathon long Easter egg hunt (I'm talking hidden $50 bills hidden inside!) and a humongous smoked salmon bagel bar. Grandpa really knew how to go all out. This is one of my biggest family traditions that I had growing up with and I am so happy to share a piece of our day with you!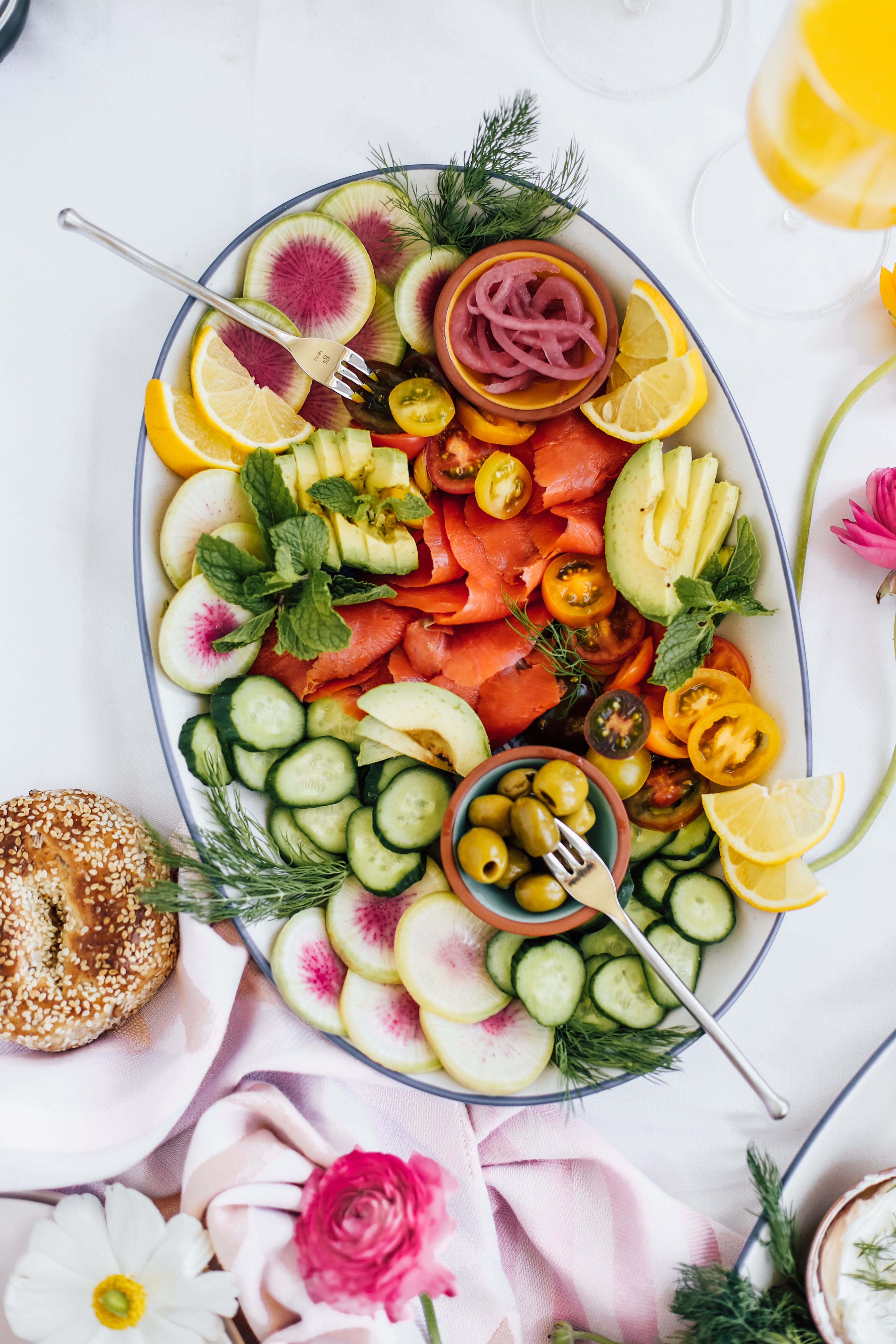 A smoked salmon and bagel bar is great if you don't want to spend all morning cooking and if you're not up for doing a massive ham dinner with all the fixins. Most of the work can be done the night before so all you have to do is set up your serving dishes, bowls and lay all of your ingredients out! These Pfaltzgraff Yorktowne Oval Platters and these gorgeous little Terracotta Pinch Bowls are great for all of your larger serving items and smaller ingredients!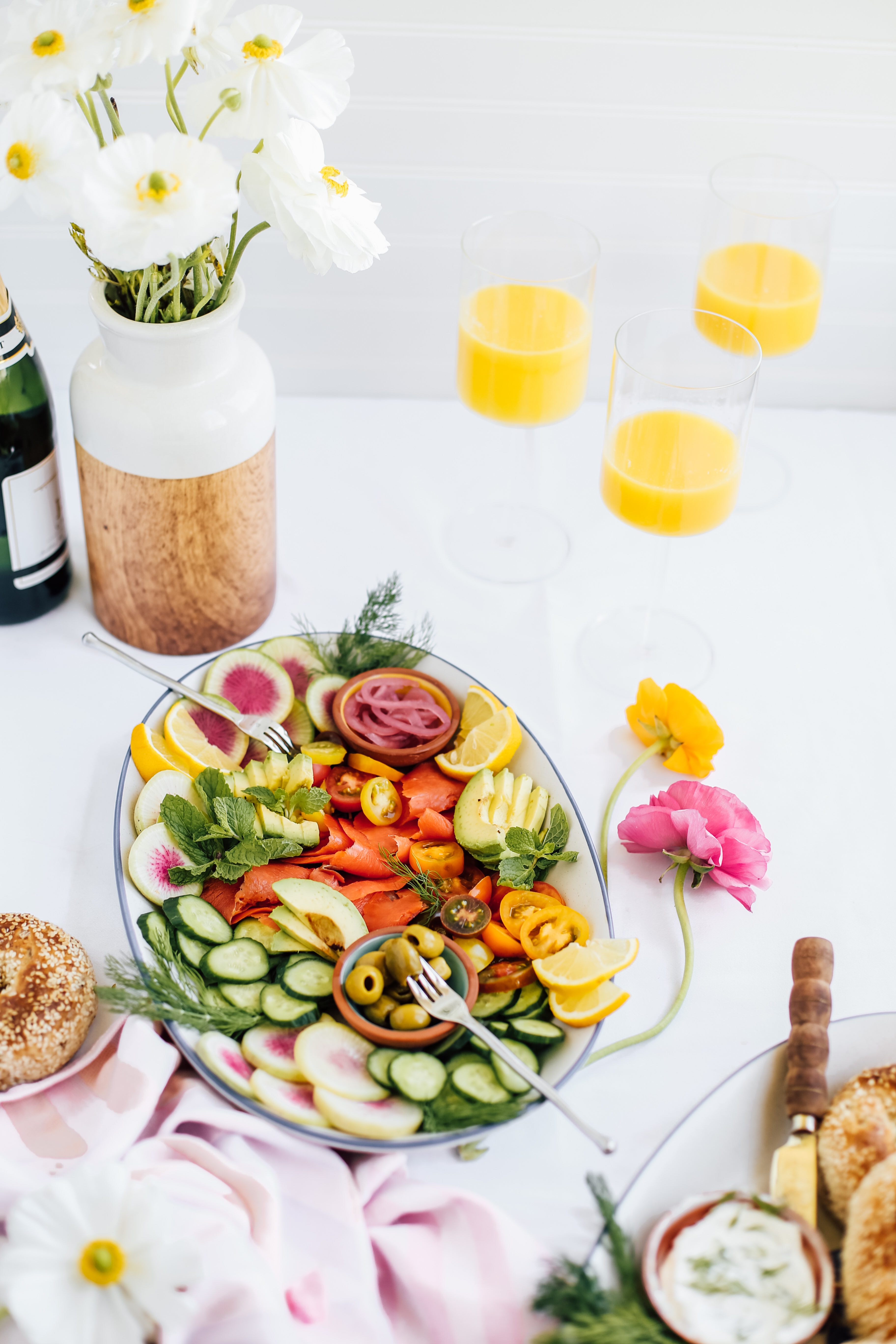 The first step to any bagel and smoked salmon bar is well… Bagels! Lots of them! I like to stick with the seedy/savory variety! Leave the cinnamon raisin ones for another occasion! Poppy seed, everything bagels and sprouted grain go great with salmon!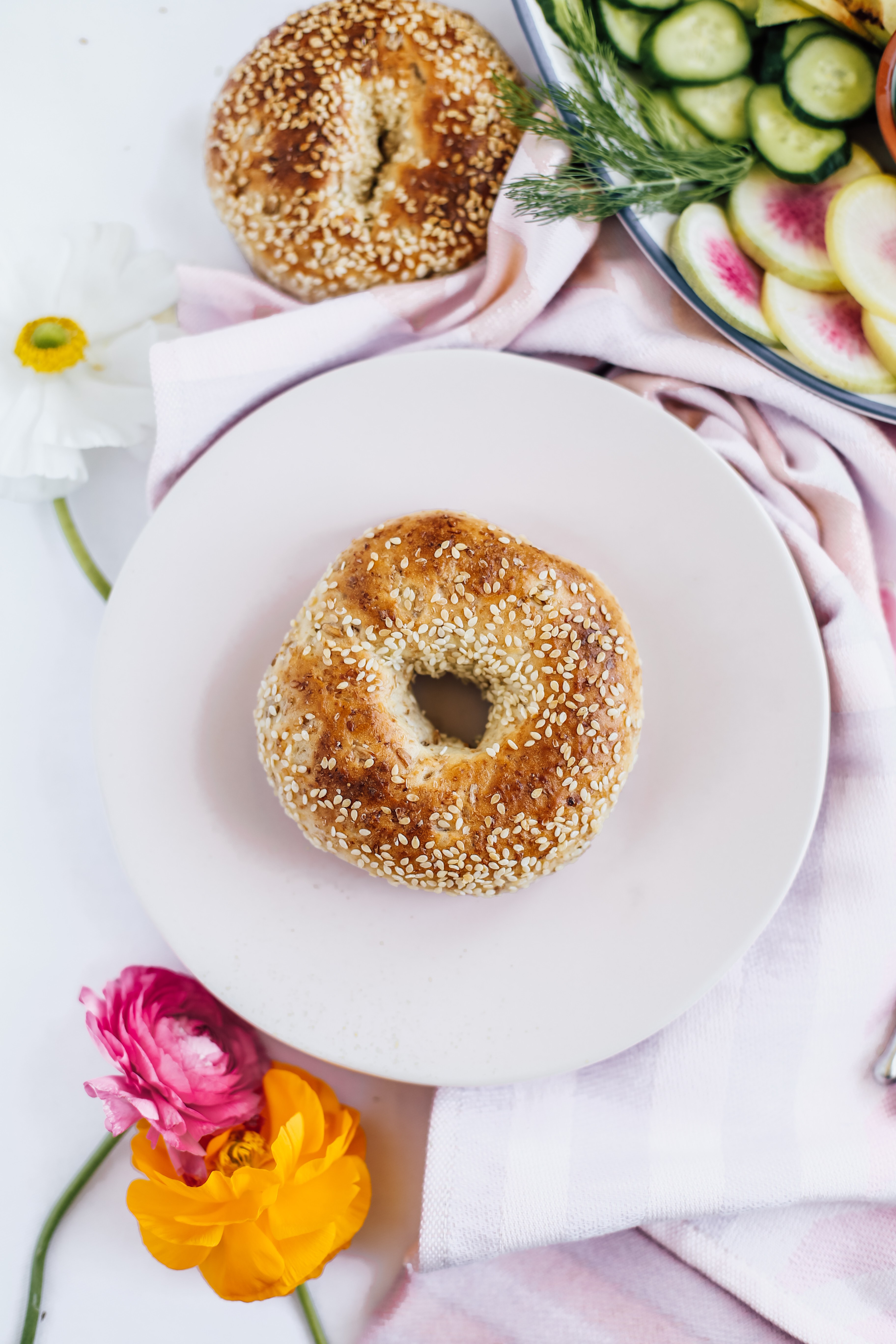 Your second key ingredient… smoked salmon! There are hundreds of varieties! This is one of those items where you can spend a lot or a little. I really loved an herb crusted smoked salmon but go with whatever you like! My safe bet is always anything from Trader Joes! If you have a big crowd coming in, Costco sells a decent pack of smoked salmon.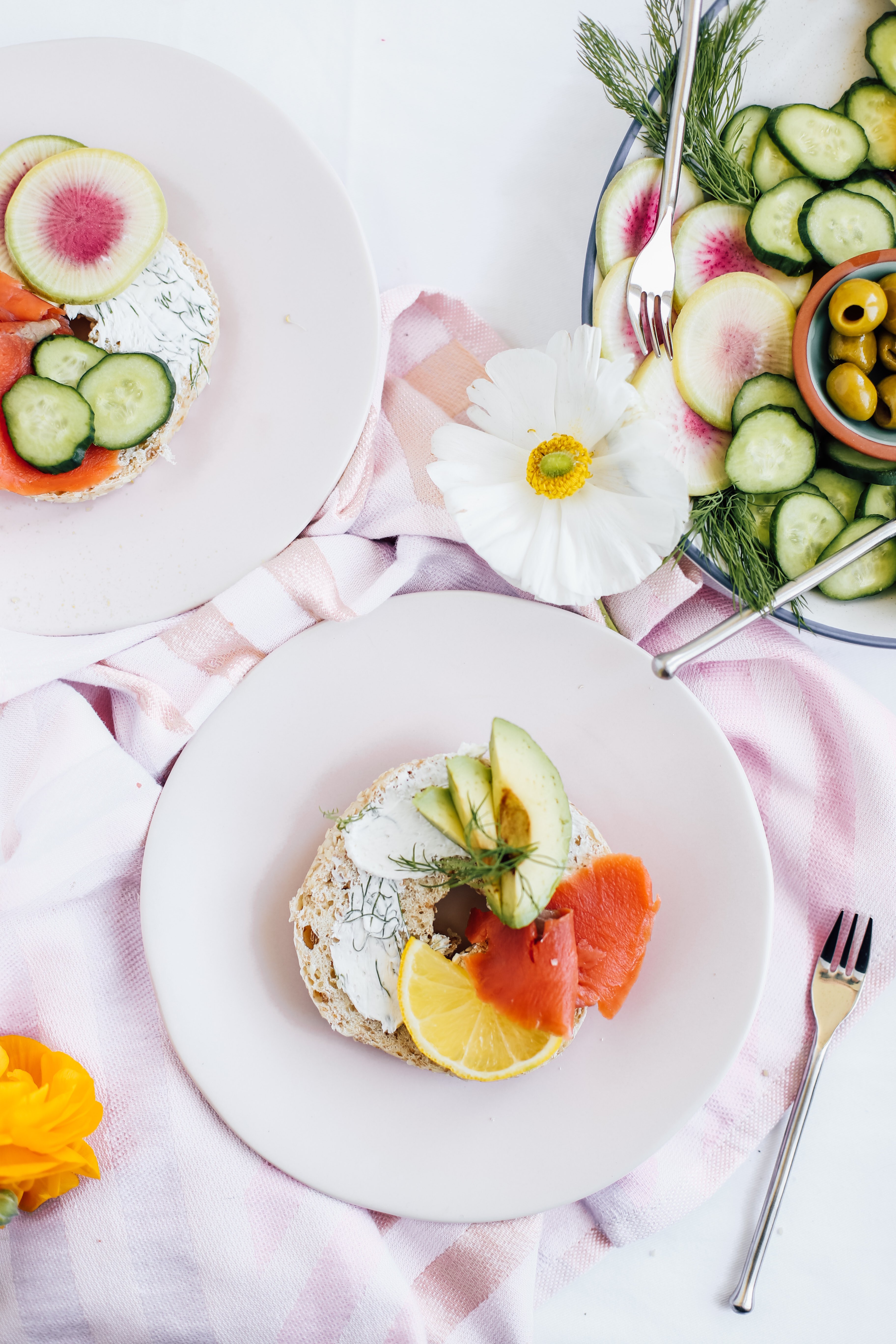 For my favorite part… the cream cheese! I like to put at least two different spreadable cream cheeses out. One flavored (herb, chive and onion, jalapeno, chipotle, etc.) and one just plain! You can also flavor them yourself with a few tablespoons of minced fresh herbs!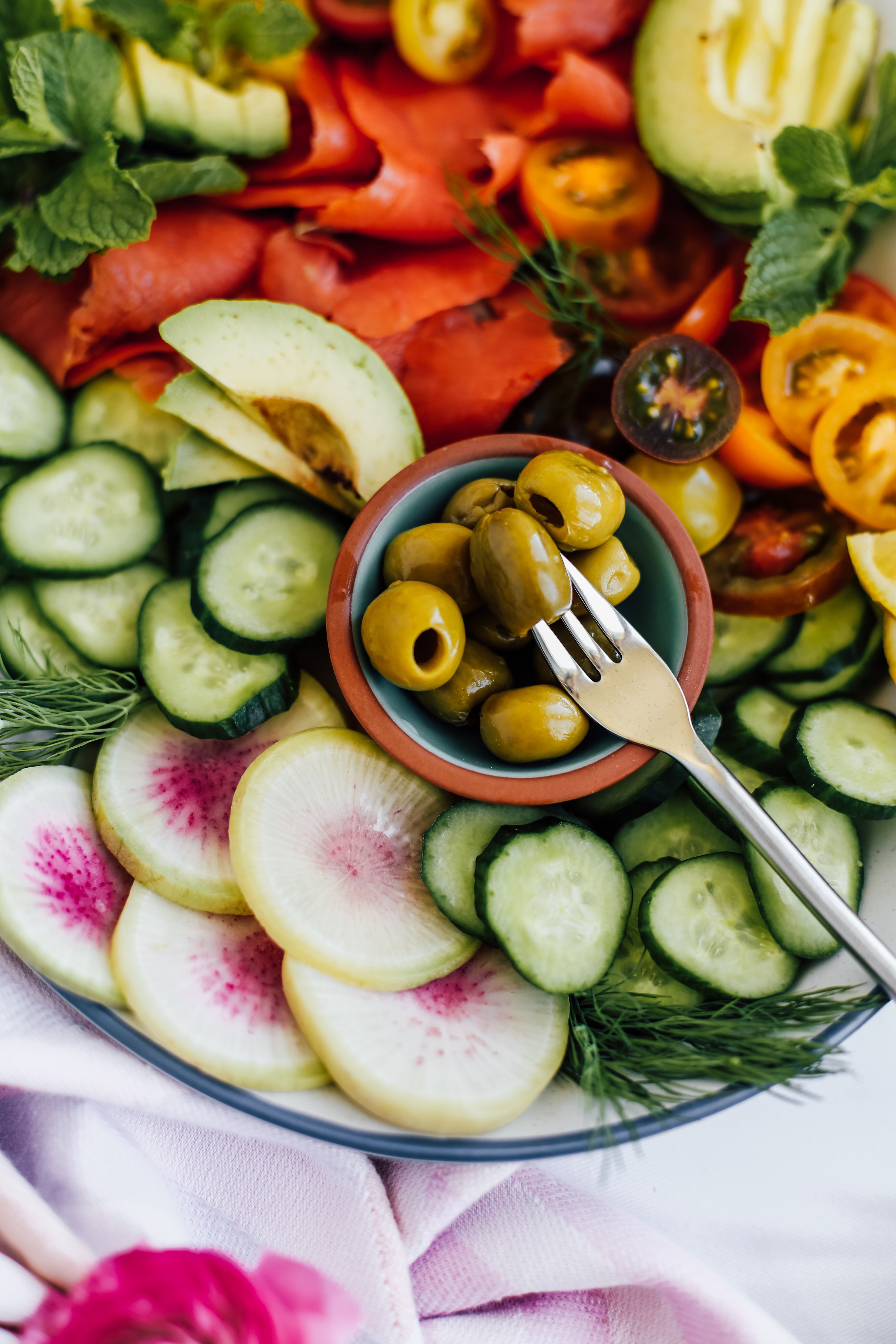 Last but not least, all the toppings! I'm talking fresh veggies, pickled veggies, avocado, the works! I've listed everything that I love to put on my smoked salmon and bagel spread!
Sliced red onions
Pickled red onions
Heirloom tomatoes
Avocado slices
Persian cucumber slices
Watermelon radish slices
Olives
Lemon Slices
Fresh mint and dill