4 Must-Haves for Your Family Picnic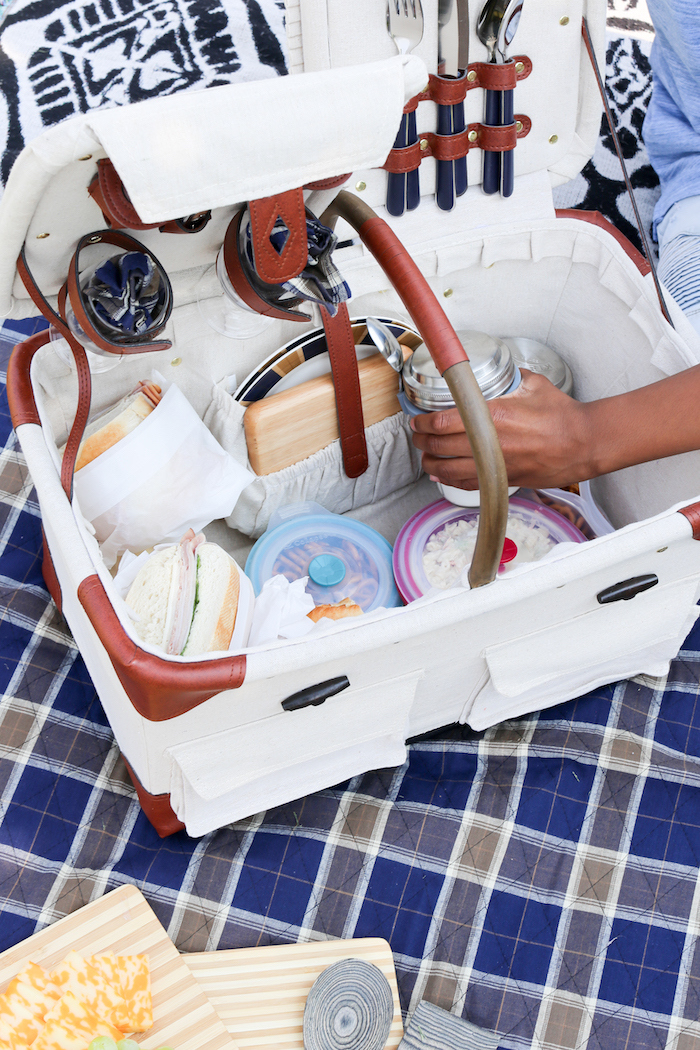 Family picnics, especially right now, are making a comeback and there is a good reason for it. If you and the family want to get outside but also want to keep your distance, a nice day at the park or even in your own back yard might be just what you need. If you're looking to pack up your bags this weekend and head out for a nice family picnic, here is what you'll need!
1. Picnic Basket
Oh yes, you for sure will want a beautiful basket to pack up your picnic in. Our friends at Picnic Time know a thing or two about picnics. They have a larger selection of picnic baskets to fit your needs. Including this beauty. It comes with just about everything you need to set a perfect picnic. Including a picnic blanket for laying on in the grass.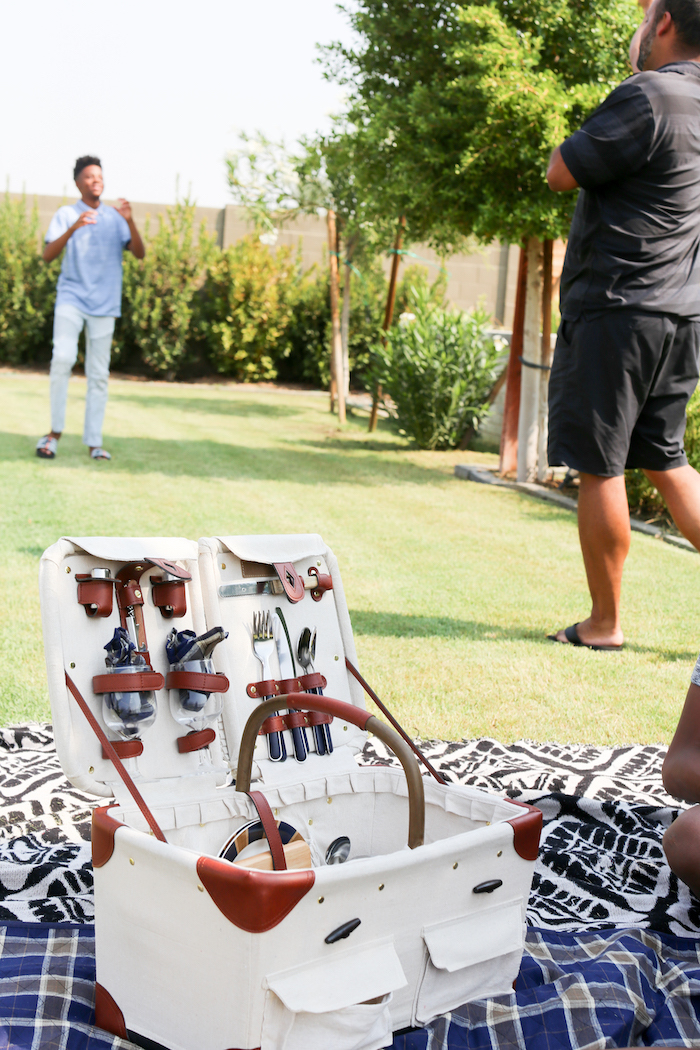 Pioneer Picnic Basket

By Picnic Time

Shop Now
I love the blanket's classic pattern and the basket is so well made, I can see it lasting for years! There is nothing quite like a good picnic basket so have some fun taking a look around Picnic Time and get your perfect one!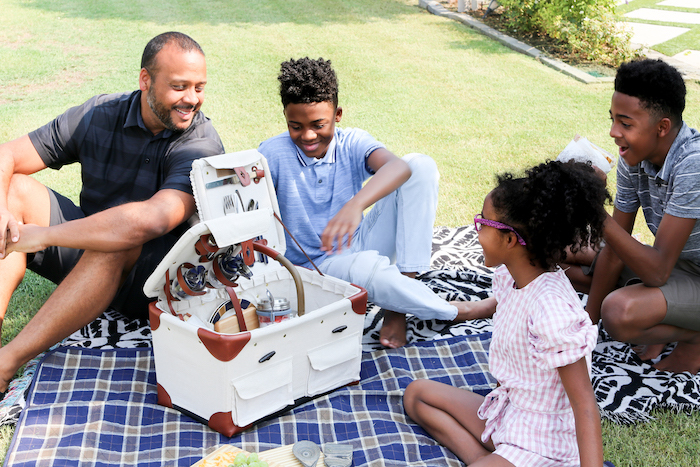 2. A Trolley (for Games and Extra Equipment)
I like to pack up a few pillows for laying and maybe a book or two. We also love to bring games and toss the ball around if we have time! A portable fan is nice and it's great to have a mini Bluetooth speaker for music. The trolley is the perfect way to get everything from the car to the grass. It can be used with or without the bag as well. So if you are making multiple trips with heavier items you can take the bag off and use it as a true trolley! So smart!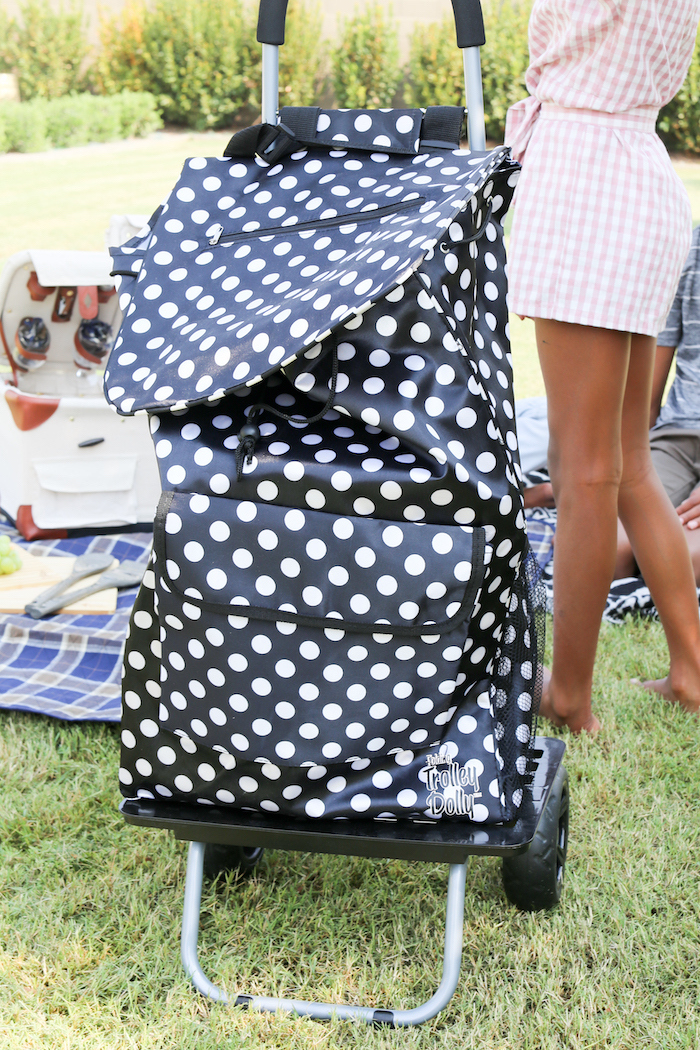 Bigger Trolley Dolly, Black Polka Dot

By dbest Products

Shop Now
3. Food!
You'll want to make a menu that is easy and simple. Pack a few sandwiches and even make salads and veggies to go. These Kilner jars are so perfect for individual snacks. It comes with a spoon for a convent way to enjoy a parfait or a fruit salad.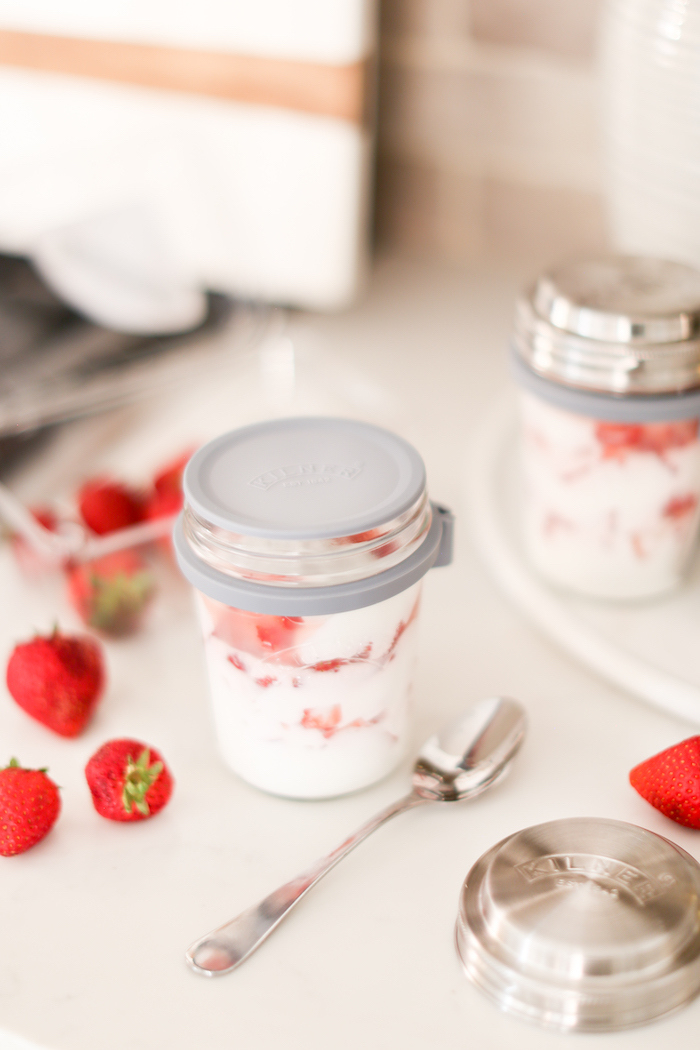 For salads and sides, you can use these handy pop up bowls. Once you're done just collapse them to save room when you store them. So genius!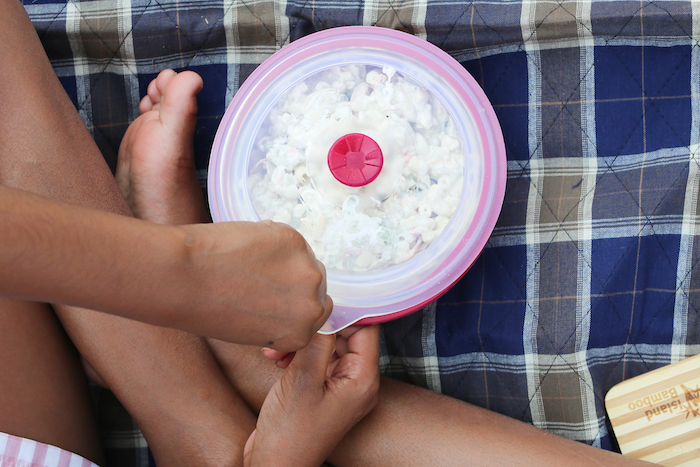 Silicone Food Storage Containers

By Collapse-It

Shop Now
Pack individual snacks or family snacks in these reusable bags. They can sit upright and zip up to keep things fresh. This set comes in multiple sizes and can even be used to carry things that aren't food!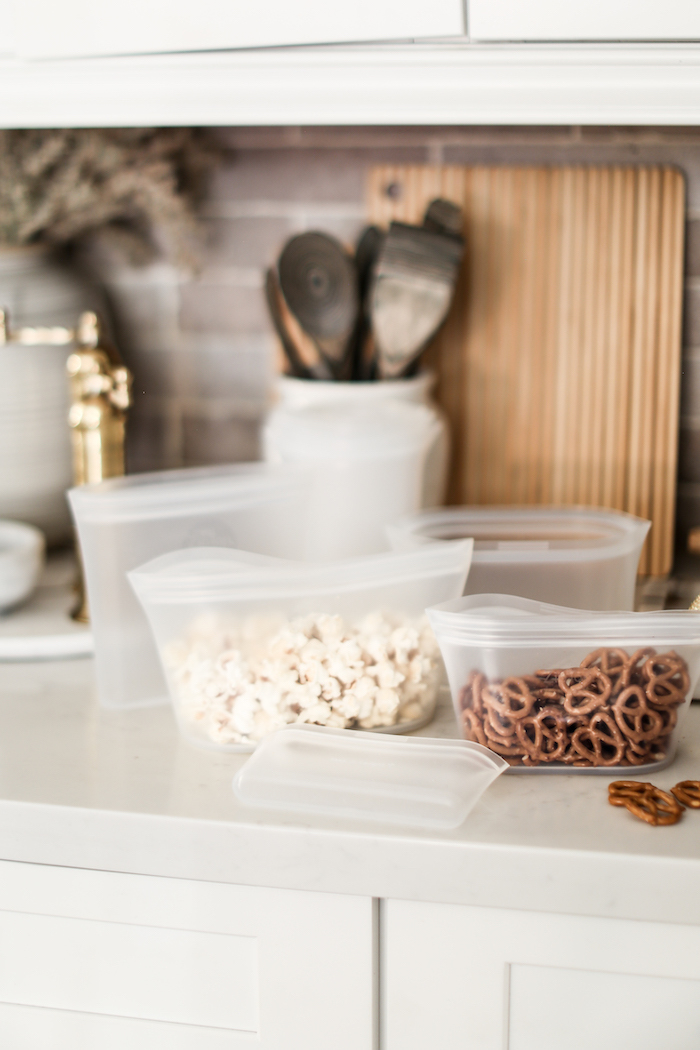 Reusable Storage Bags

By ZipTop

Shop Now
I also love to set out a little cheese board to snack on. Just remake it on a cute little board like this and unwrap it once you are at the park. So easy to enjoy and clean up will be a breeze.
Pakkawood 6-Piece Utensil Set

By Island Bamboo

Shop Now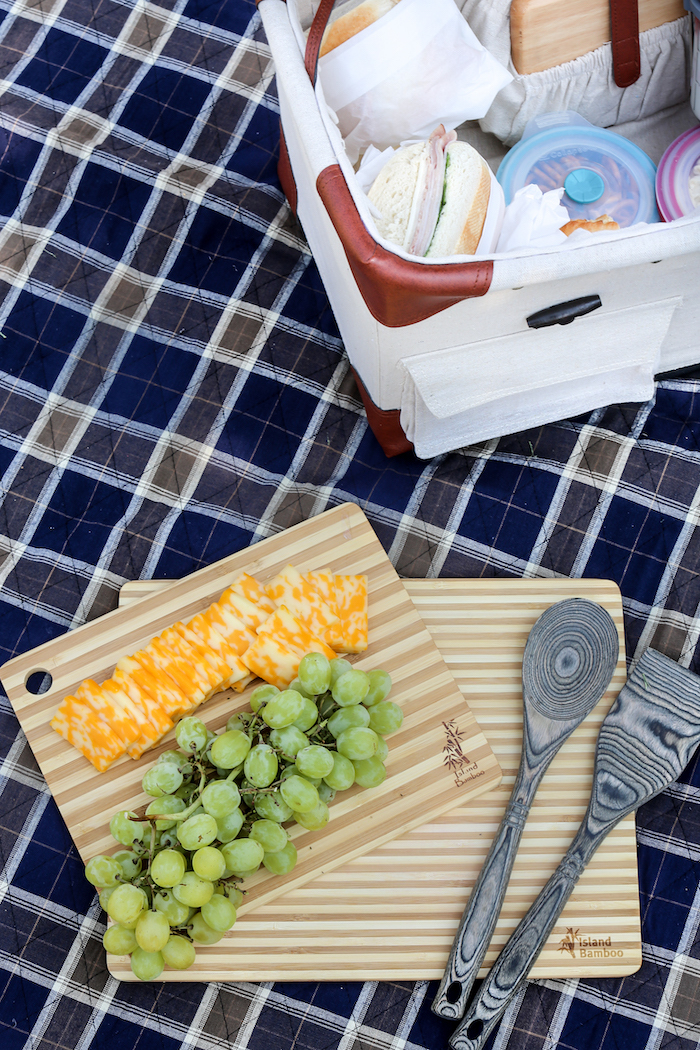 Honey Stripe Mini Board

By Island Bamboo

Shop Now
4. Trash Bags
Make sure you bring along trash bags. You might have a mess to clean up and you certainly don't want to litter or bring birds or ants to your picnic. Keep a small grocery bag next to you for easy access.