4 Tech-Smart Beauty Tools To Up Your Skin Care Game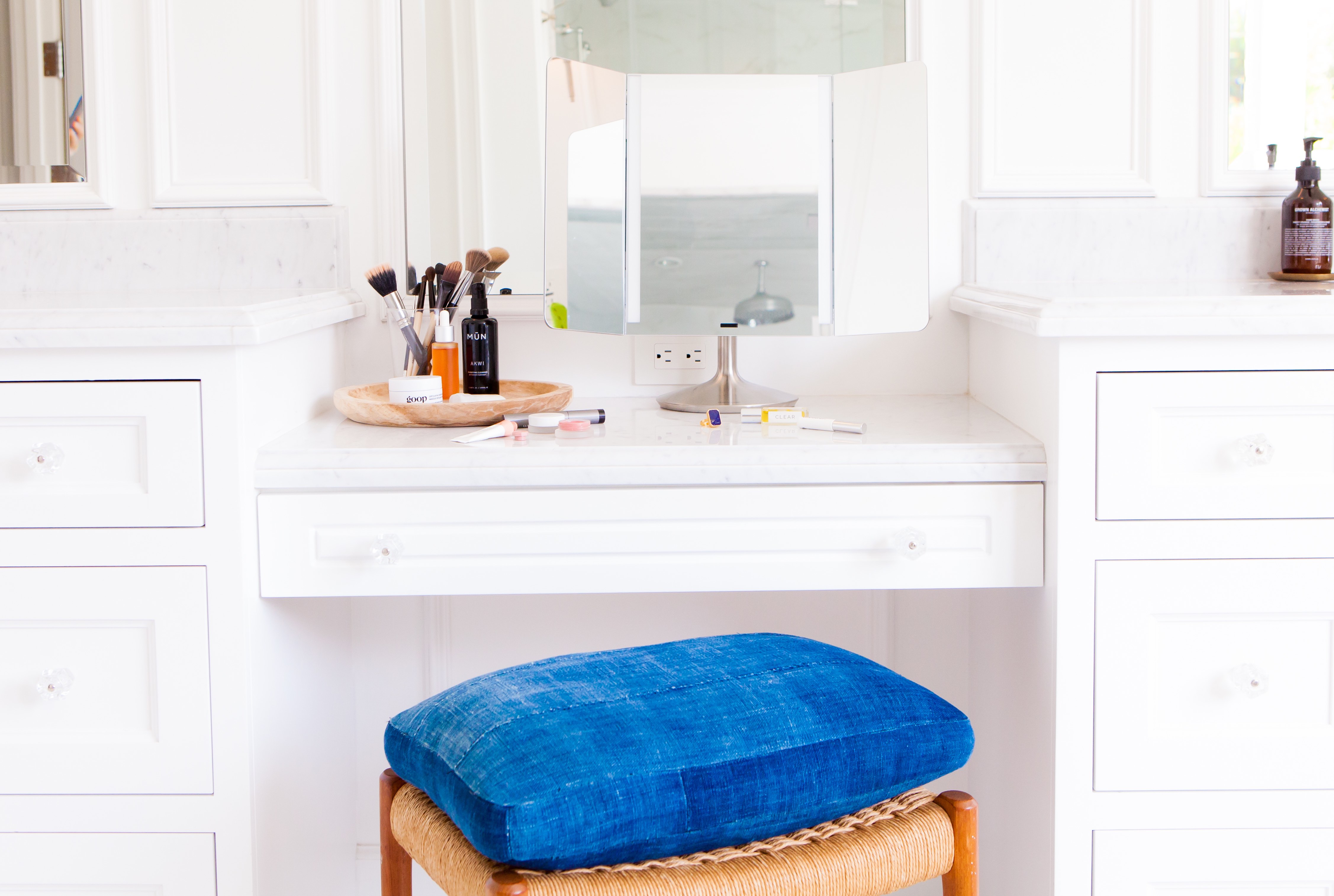 For some people, skin care is a sacred daily ritual. For others, it's a chore that needs to be done – and quickly, before you fall asleep with your makeup on. I'm somewhere in between: I enjoy beauty products and want my skin to be vibrant and breakout-free, but also don't have the patience to spend more than 10 minutes in front of the mirror each day.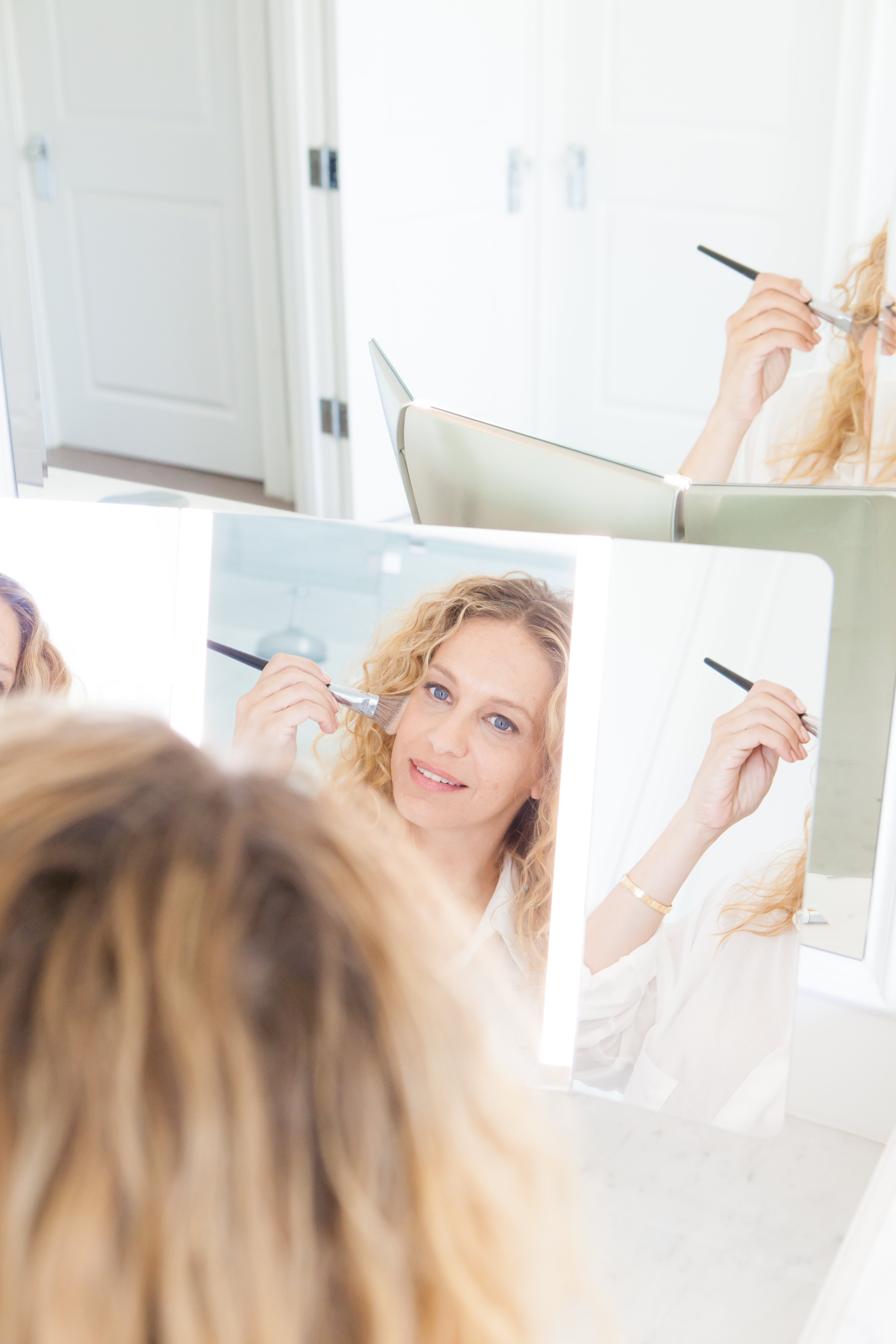 I'm always on the lookout for smart, time-saving hacks, and my beauty routine is no exception. Here are four beauty tools I use regularly to keep my skin clear and glowing. They're super effective without the added fuss — and techy, so I can geek out a little each time I use them.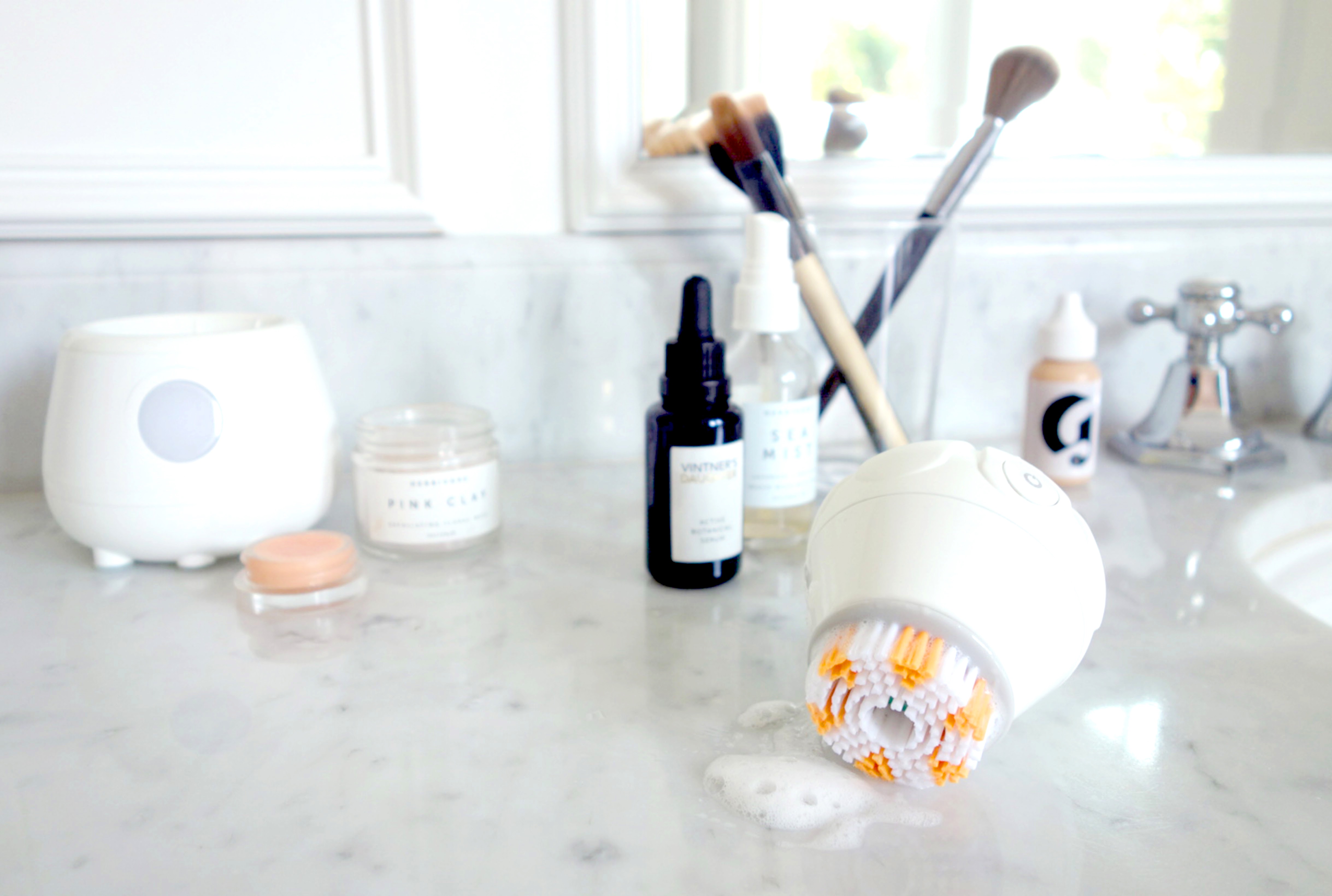 Once you've used a facial brush to cleanse your face, you'll never go back to your regular hand-wash-and-rinse routine. The rotating bristles deep clean the crud out of your pores and get circulation going so your skin stays bright and glowy. The Aura is great because it comes with its own cleaning station — just dock the brush in the base when you're done and it self-sanitizes so bacteria can't build up (and lead to more breakouts).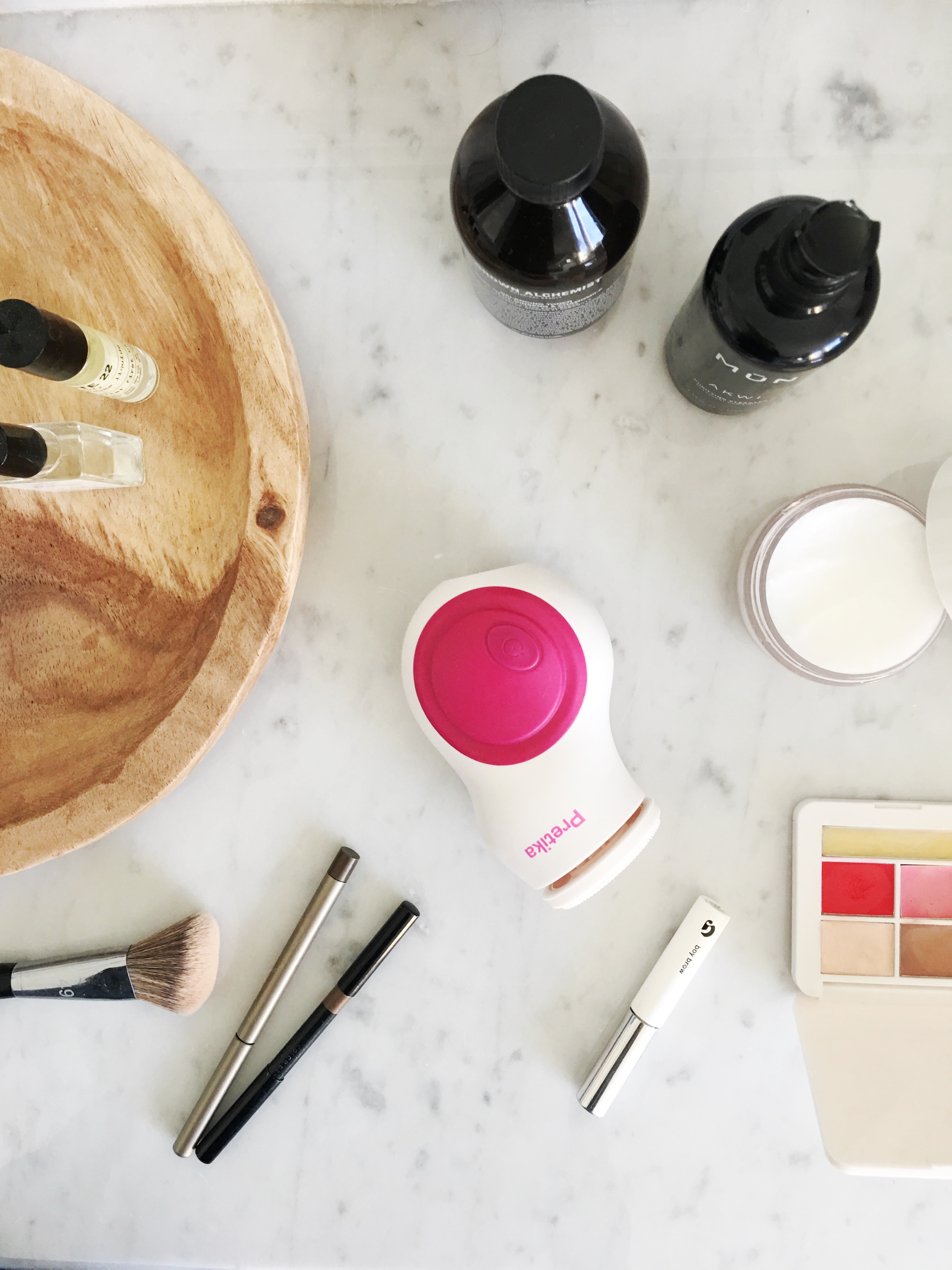 If you're into the facial brush idea but have super sensitive skin, the Pretika is a good alternative, not to mention a heck of alot cheaper (less than $20 on Amazon). The bristles are shorter and made of silicone, letting you get a deep facial clean without any skin irritation. It's super light and works with AA batteries, making it a great pick for travel.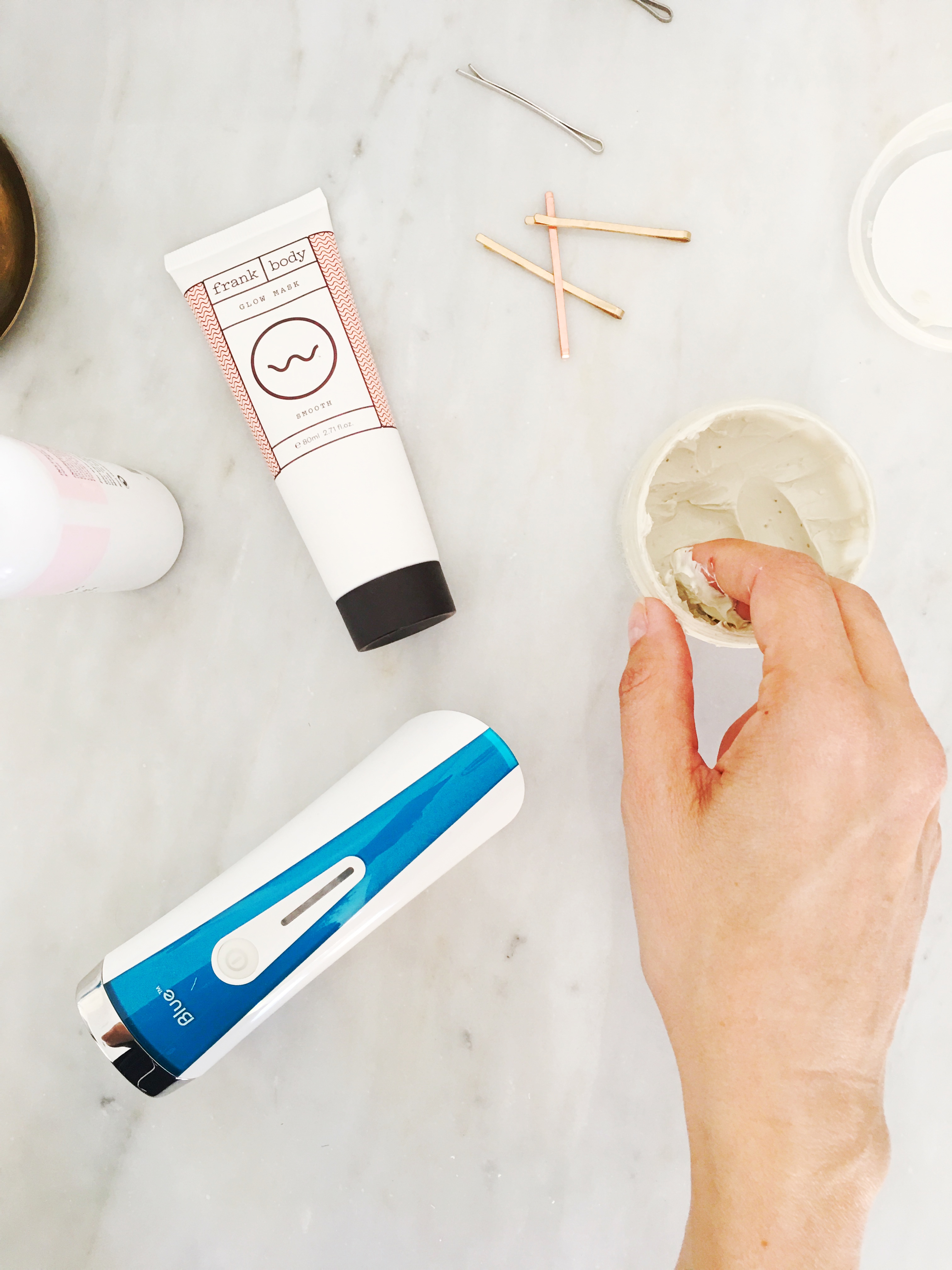 For the blemishes that just won't go away, now you can give yourself an LED blue light treatment at home. Sure it takes 6-8 weeks really see results, but the 415nm wave length light at the device tip kills deep-rooted bacteria at the source. (Even your best pimple popping efforts can't beat that.) If it sounds kind of sketchy to do this kind of treatment on your own, chill: Silk'n Blue is clinically tested, FDA cleared, and has a temperature sensor in the tip so you don't go overboard.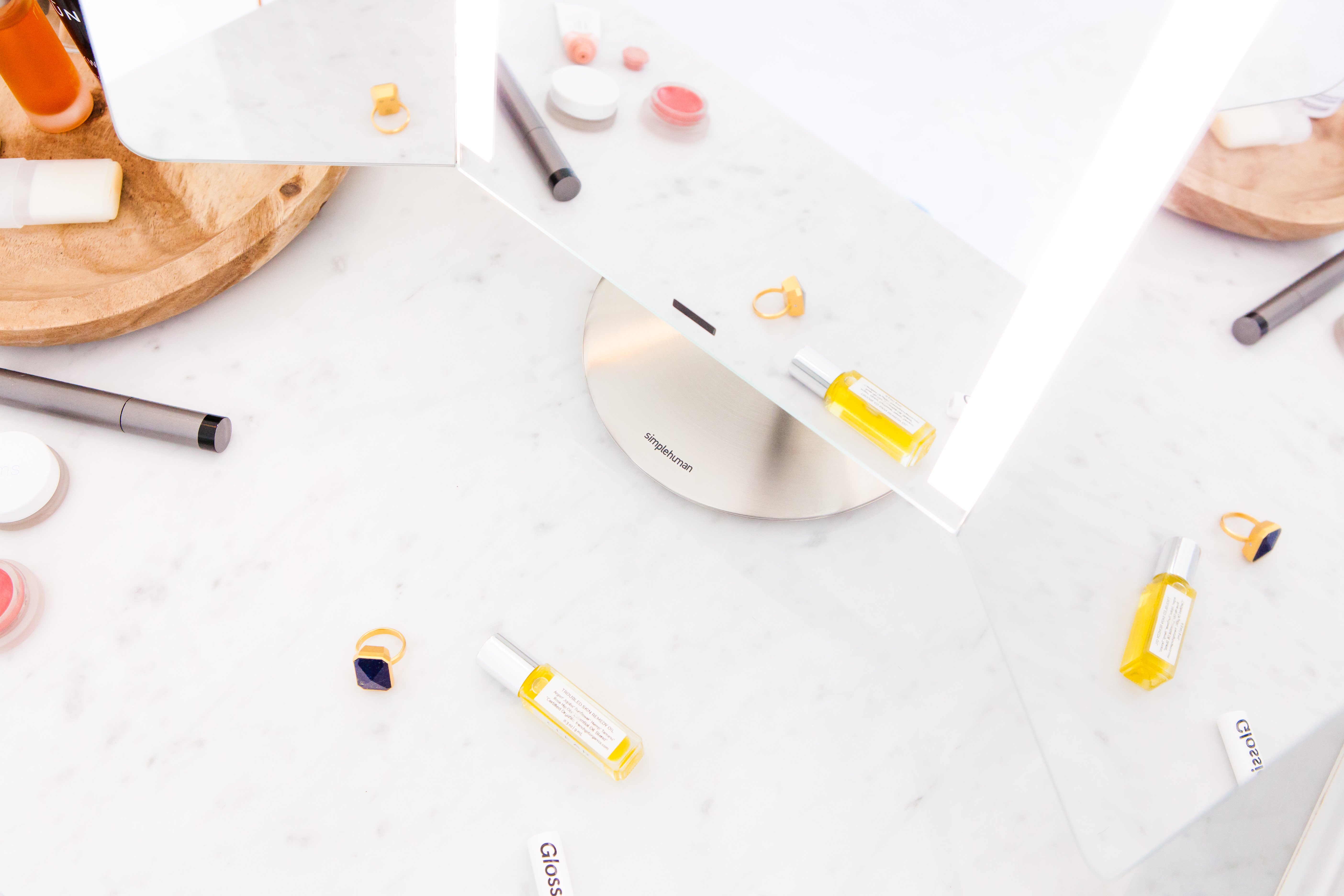 If you're going to look at yourself in the mirror, you might as well get an accurate, real-life view. The simplehuman Sensor Mirror Pro is the OG of vanities, using surgical LED lighting and a synced app on your smartphone to mimic any natural light source you point your phone camera at. Whether you're a pro beauty blogger or not, having a super realistic view of how your skin and makeup look in any light is a major step up.