These Products Will Make Your Backyard Pool a Destination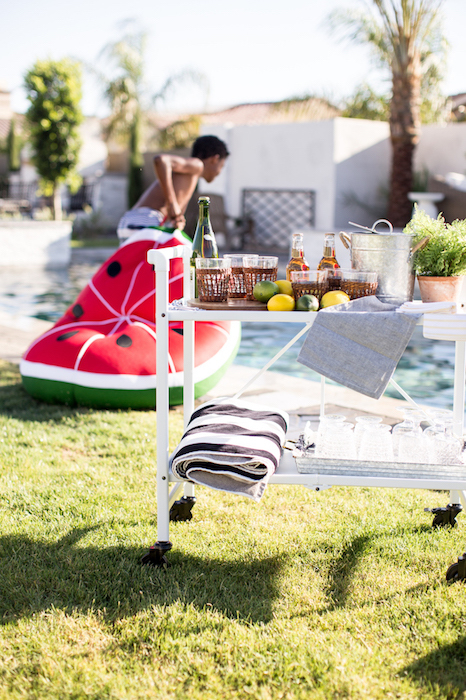 Summer, Summer, Summertime! Oh yes!
The weather is always warm in Phoenix, but it's not summer until we can comfortably do a cannonball into the pool. I'm not sure about you, but I actually prefer the toe dip method to see if the pool is warm enough and then I make my way to the Baja shelf to watch the kids make memories I hope they will always remember! Our backyard is an extension of our home and we take every opportunity we can to add products to help us live our best life outdoors.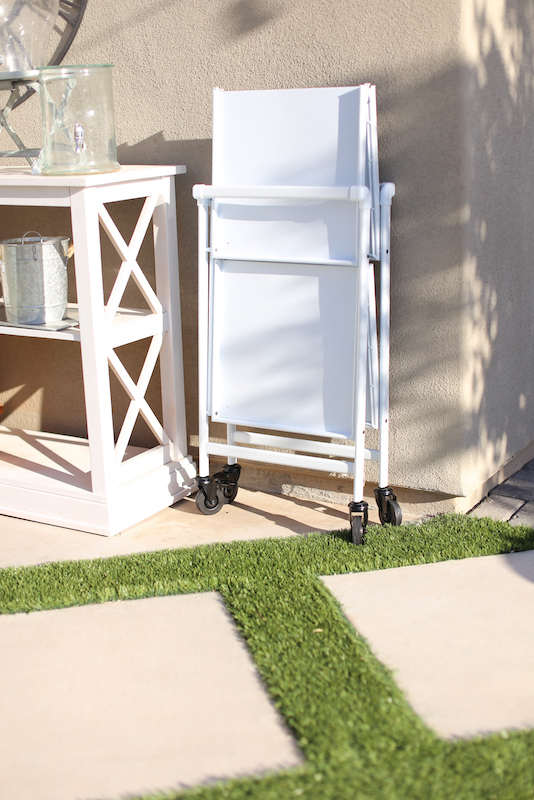 When I first came across this cart from Cosco I knew it would be a perfect addition to our family time by the pool. This folding cart can be stored flat against the wall and with just a simple pull on both sides, it's ready to serve up drinks poolside. If you love to spend all day by the pool like we do, then you know, drinks are essential! Like for real.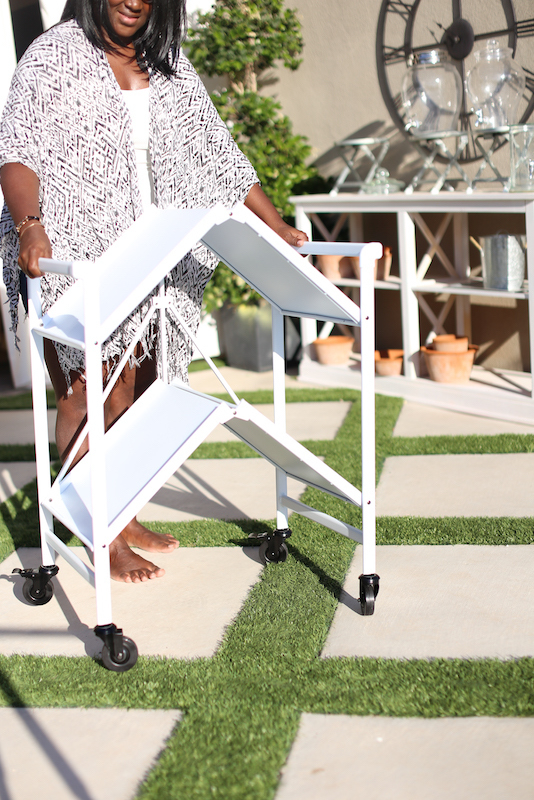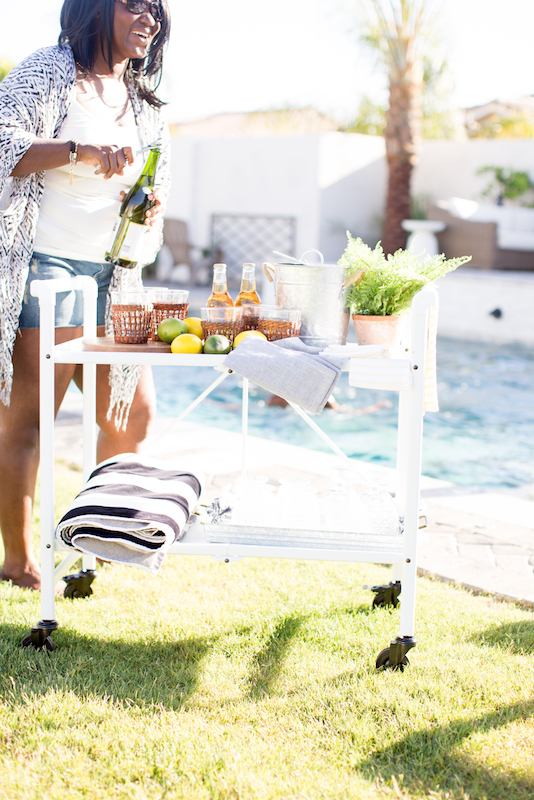 I load the cart of with simple drinks like cream soda for the kids and a little sparkling cider for us big kids. Using these old fashion outdoor friendly glasses like these helps keeps those drinks in hand without slipping!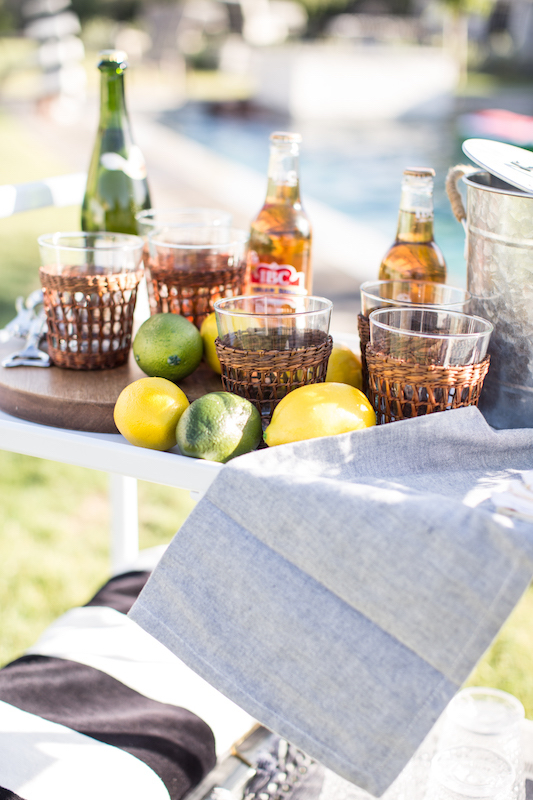 Plus as the shade moves during the day you can easily roll the cart around so the drinks stay cool!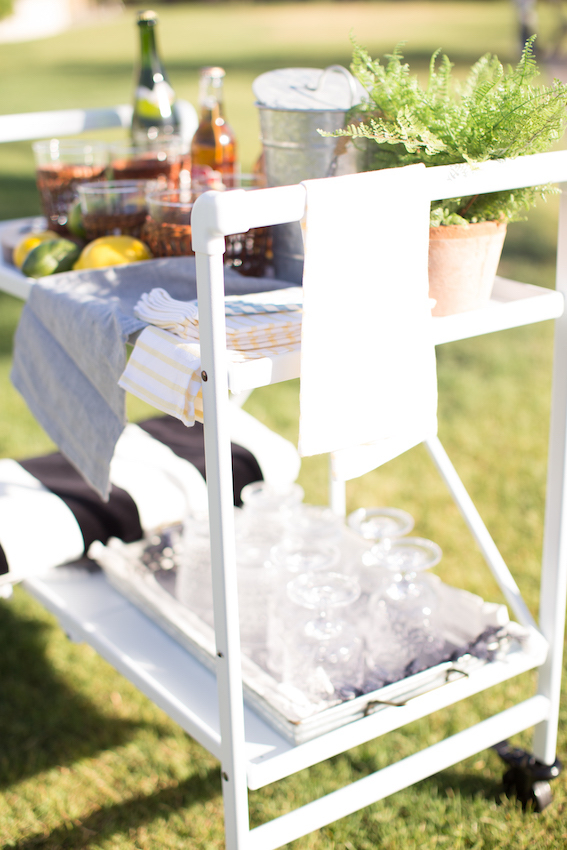 Before we even built our pool, I knew I would need storage for all of our pool stuff so I decided to use this shelf that also doubles as a basket near the hanging towels. Because of the metal/mesh-like material, goggles and other pool toys can easily dry off! Genius. I also like to keep sunblock and other poolside necessities that the kids use often!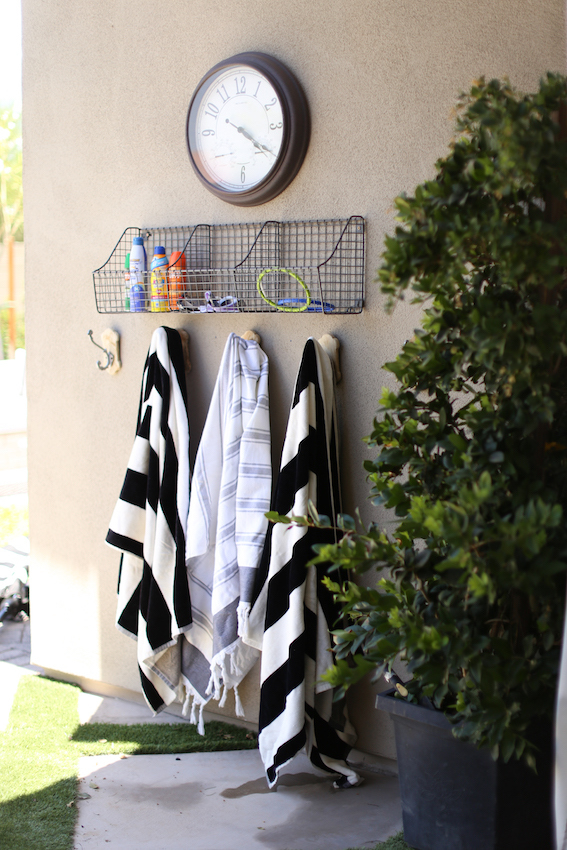 And of course, a pool isn't a pool without a few pool floats to have fun with. These three loungers in the shape of a watermelon, seat and jellyfish are from Big Joe! You probably recognize them more as the makers of those comfy bean bags, but they also make THE best pool floats according to my kids! They love them because they don't slip and slide all over them. Plus with all the fun designs, what kids wouldn't want one!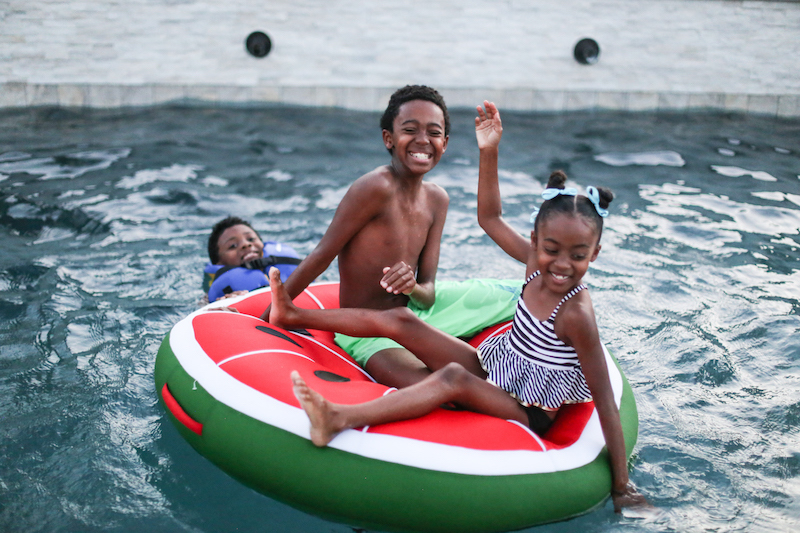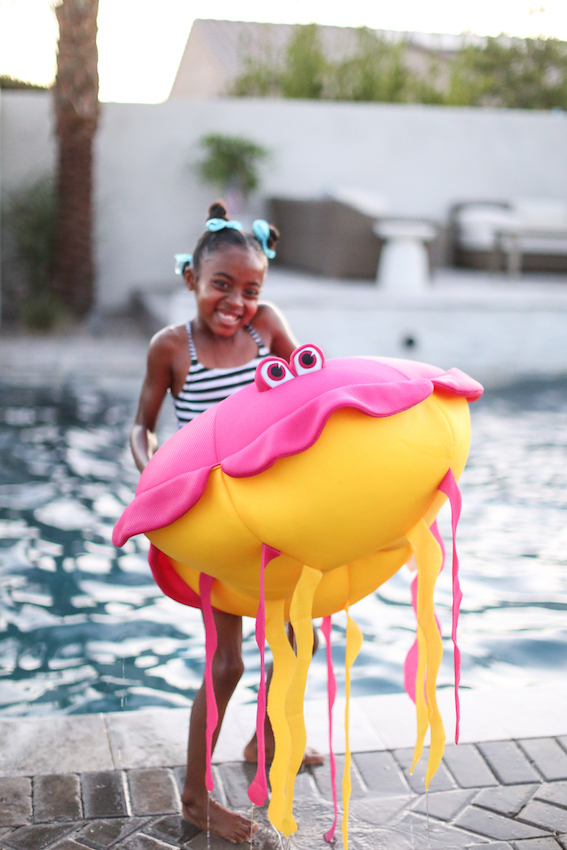 We can't wait to throw backyard ice cream parties and enjoy our pool all summer long!