30-Minute Strawberries & Cream Blender Cake Recipe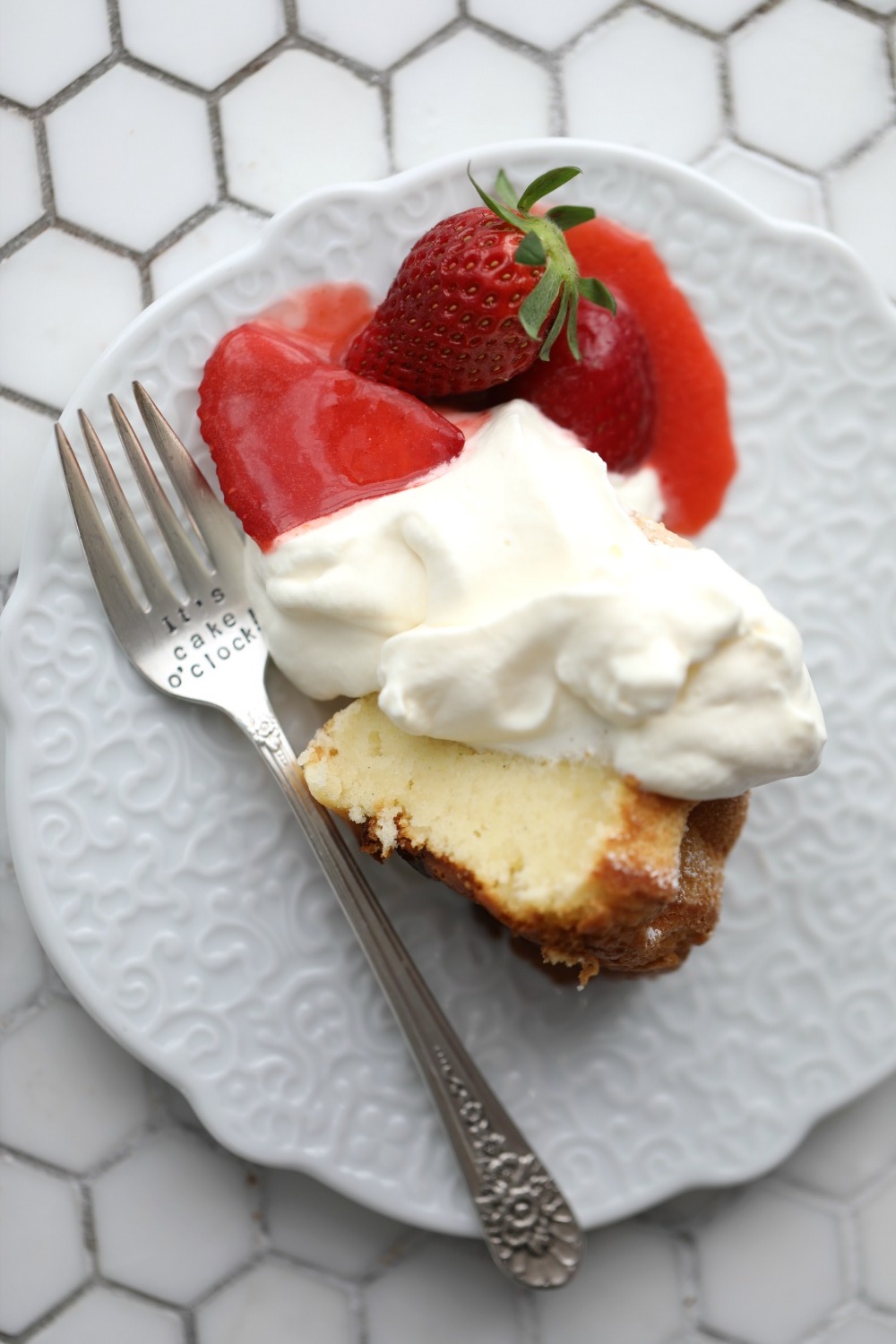 This is one of my favorite go-to recipes when I want something that's delicious and easy to prepare.
I saw Vitamix blenders for the first time a few years ago at the International Home + Housewares Show and I knew it was a powerful blender for making smoothies and soups. Never in a million years did I think I could use it to bake a cake, make cookies, or even pizza dough!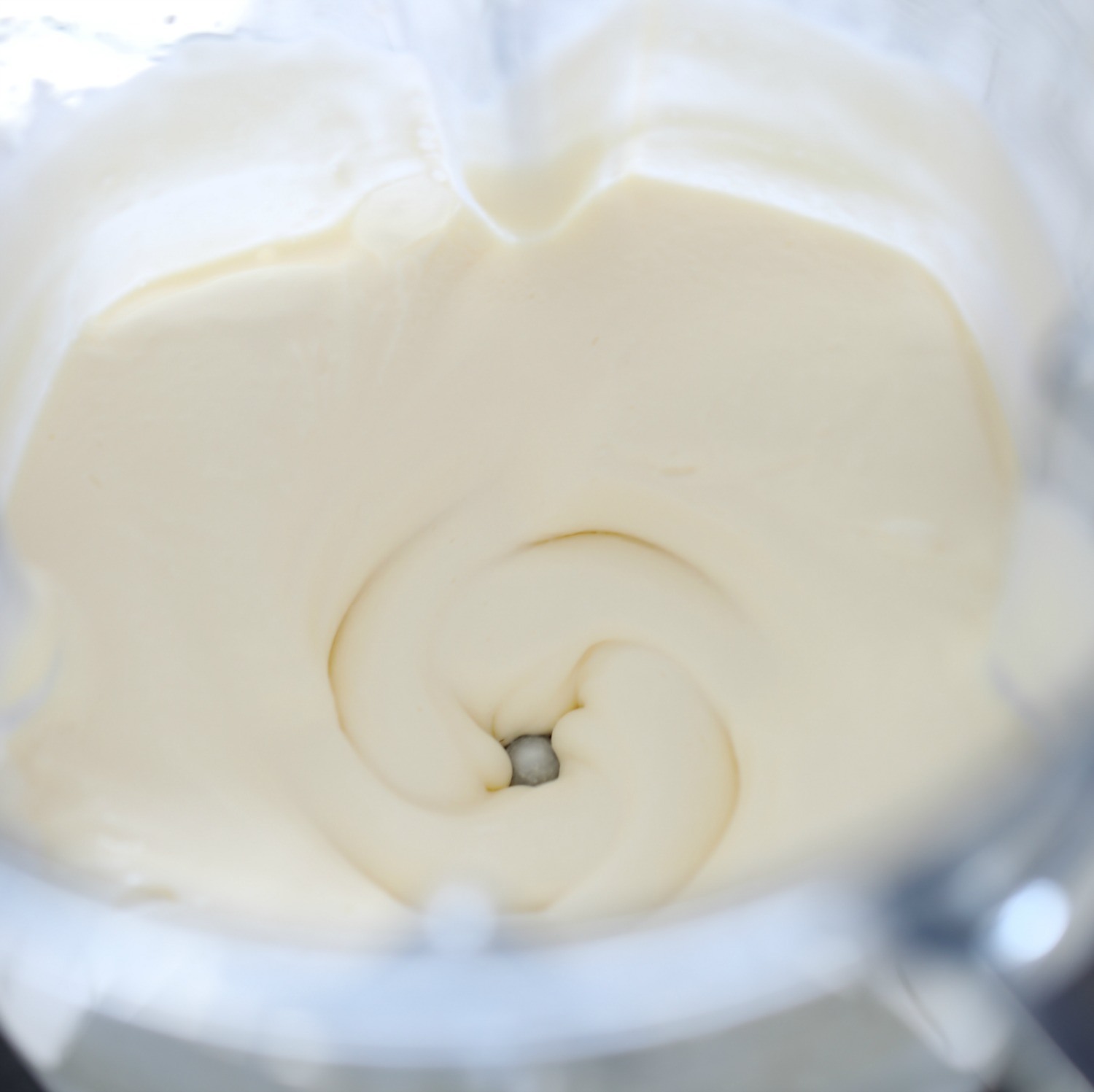 My goodness, what a timesaver this powerhouse blender is. The cake I made in this blog post has batter that I whipped together in less than a minute.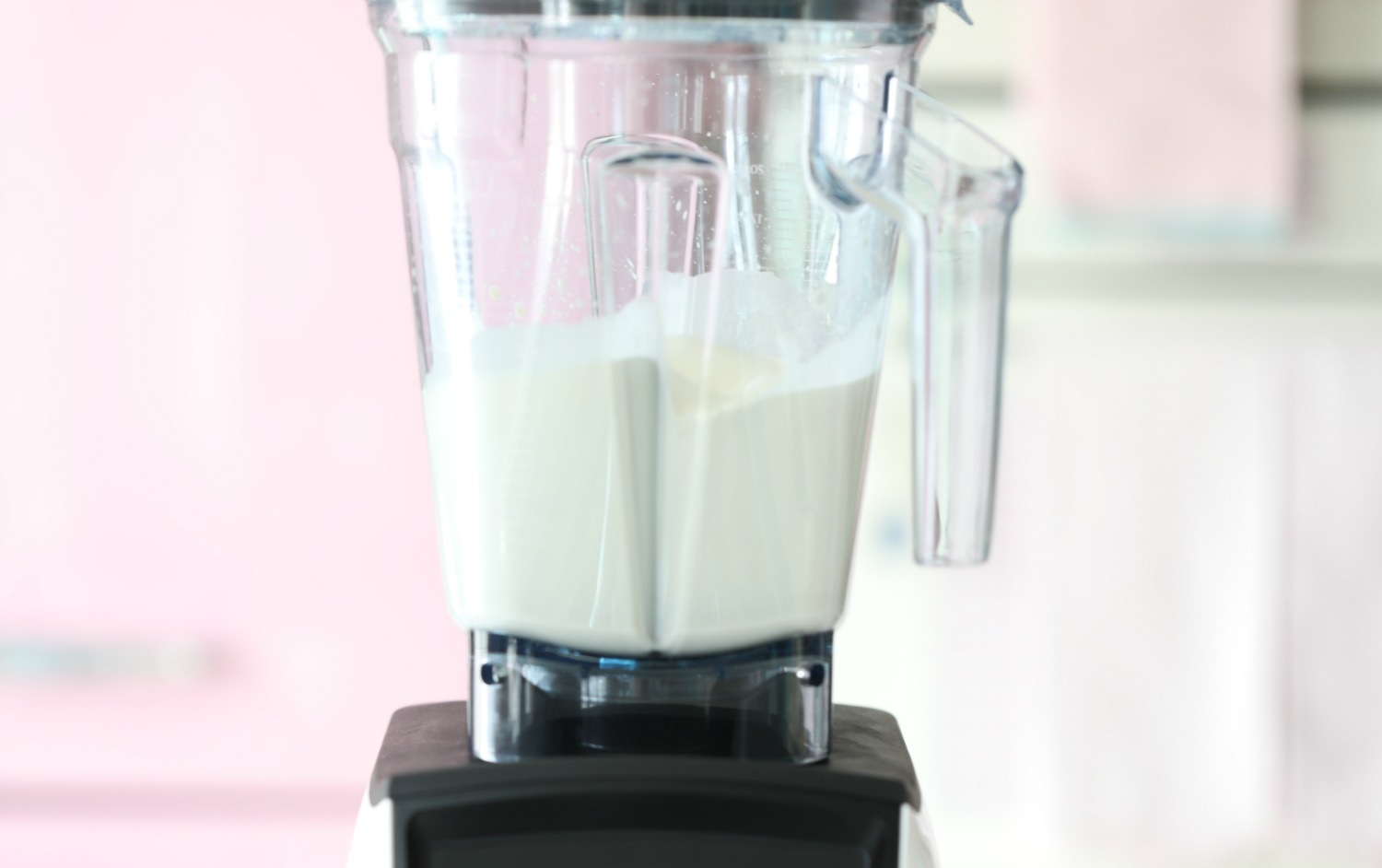 I did not even have time to take the perfect shot while it was mixing, as this blender does the job in seconds.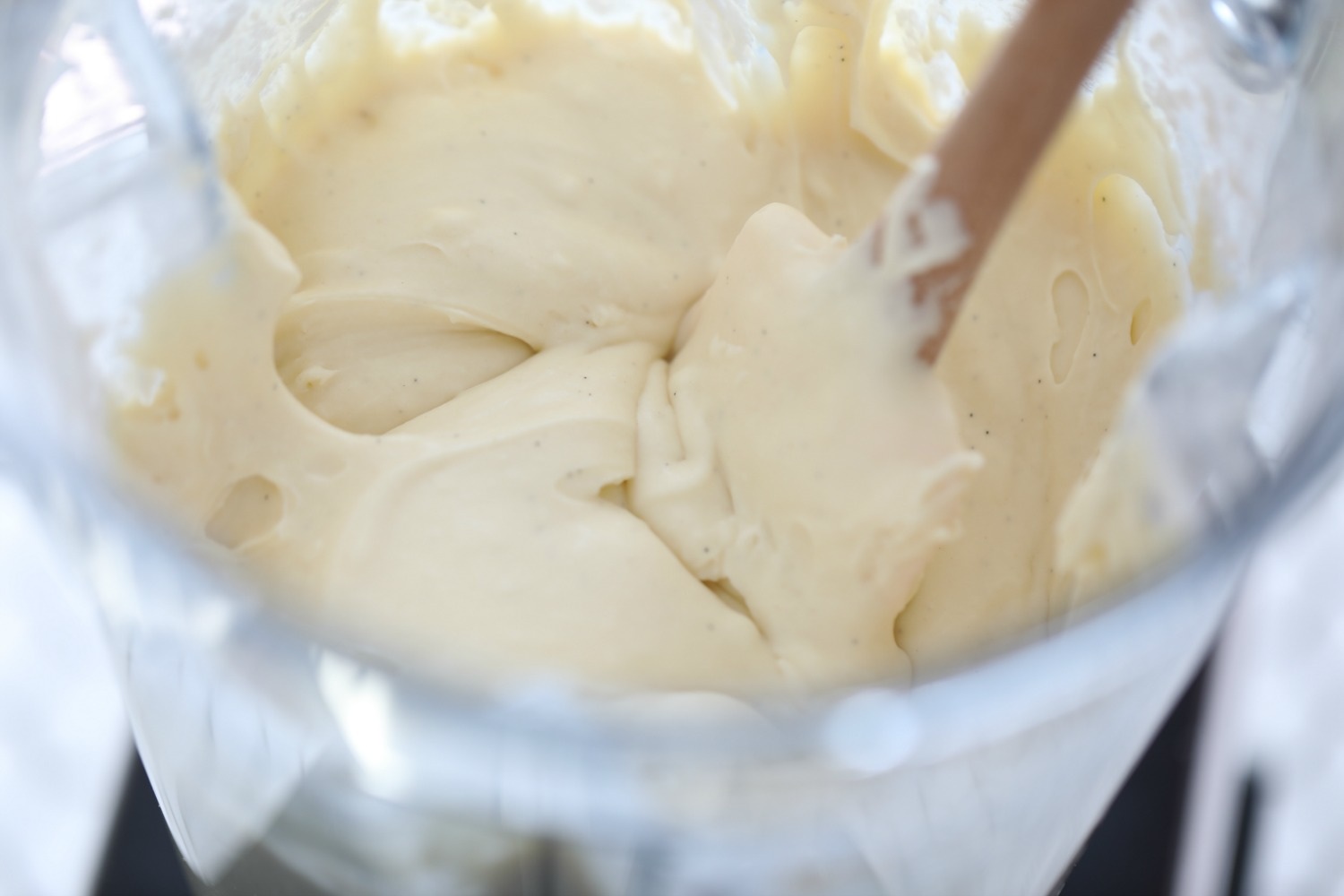 This cake is super moist and I made a delicious, fresh strawberry puree on the side. So good!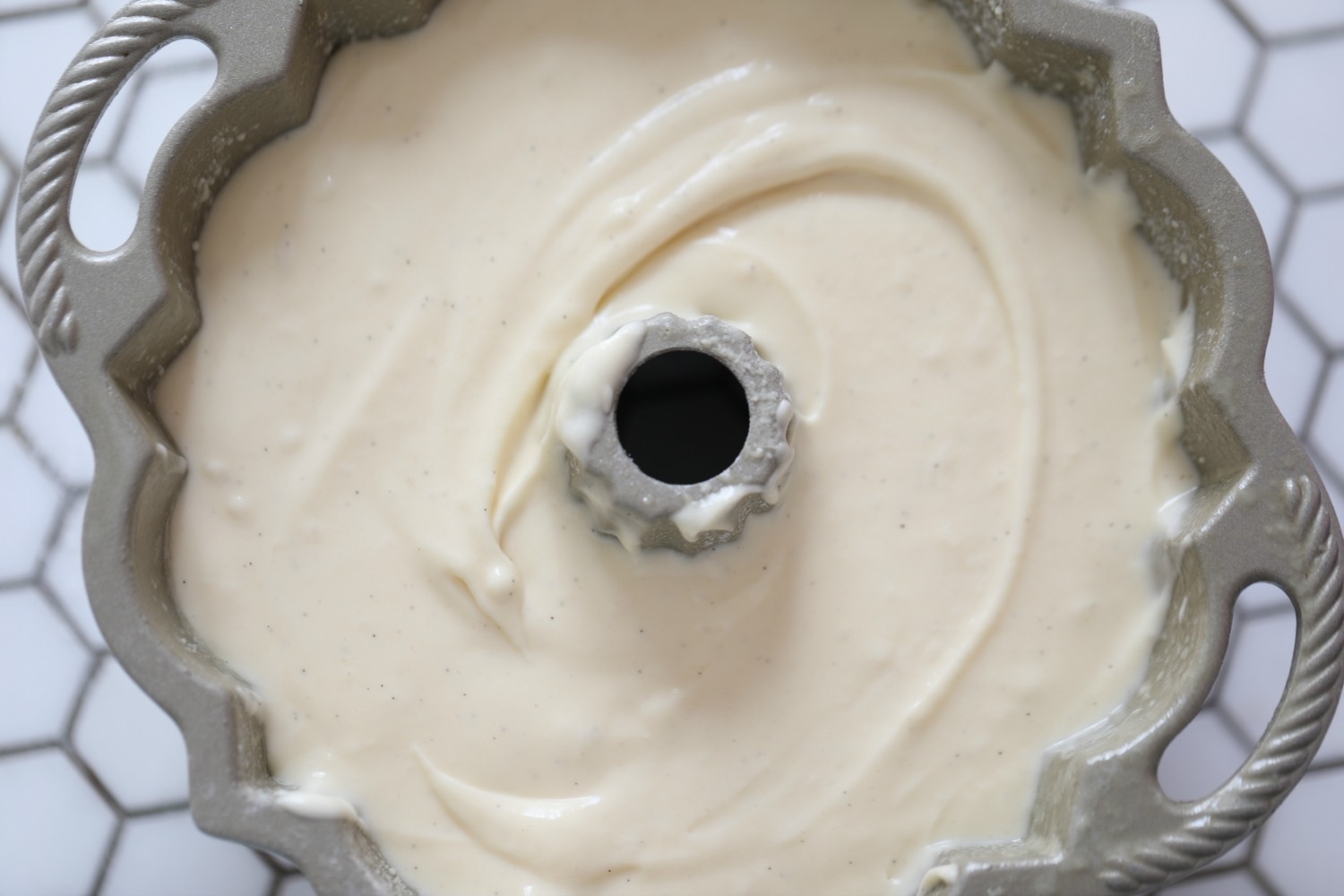 A moist cake, whipped cream, strawberries and strawberry sauce? I say, YES PLEASE!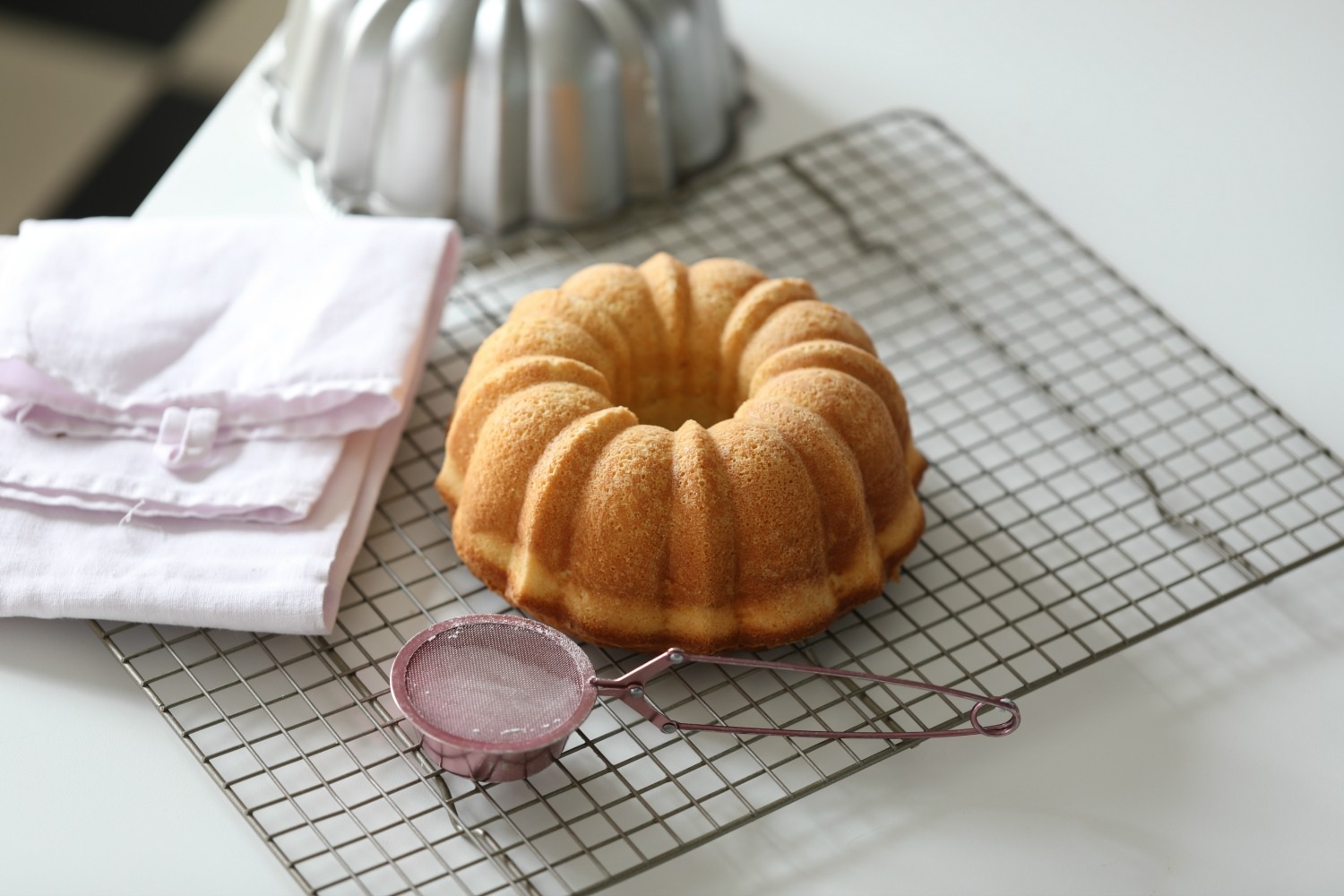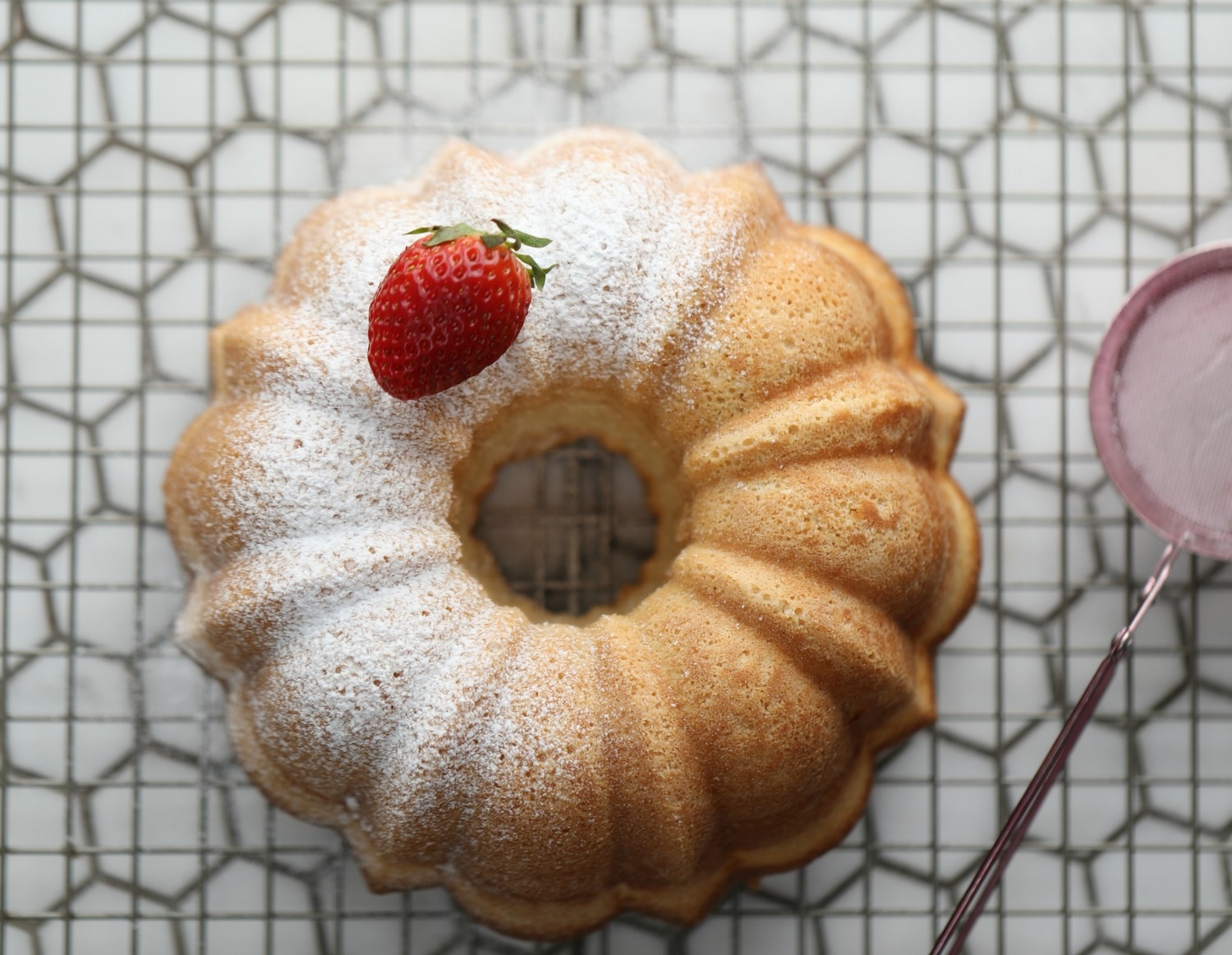 I used an 8-inch bundt pan from Nordic Ware. The baking time will be around 30 minutes, but always check with a toothpick to be sure it's ready.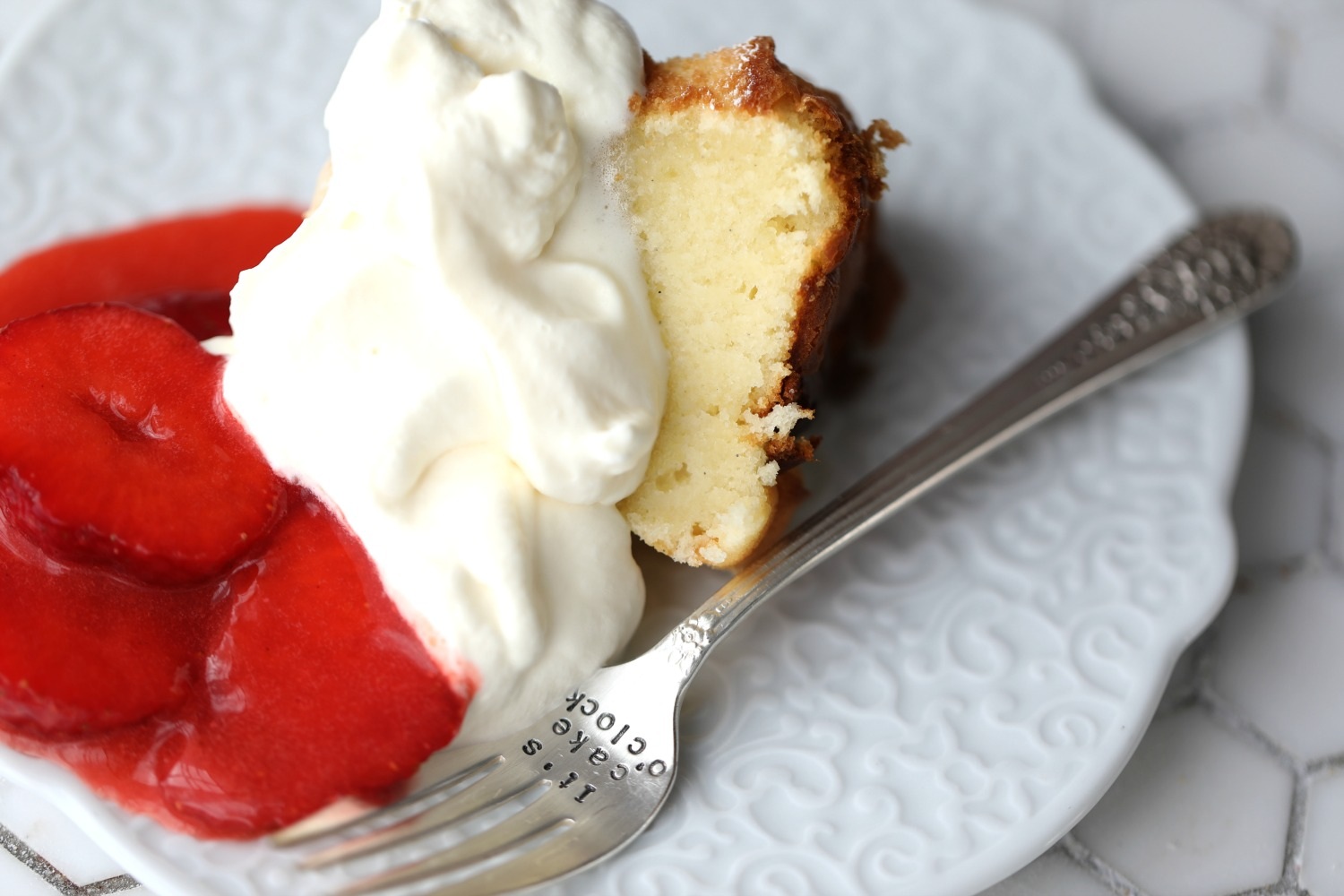 Happy baking everyone!
Blender Vanilla Cake with Whipped Cream and Strawberry Puree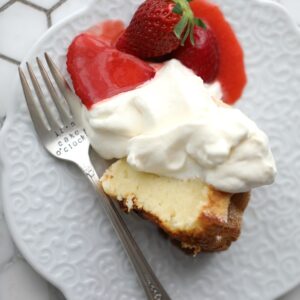 INGREDIENTS
For the Vanilla Cake:
2¼ cup (225 grams) cake flour, sifted into the cup and leveled off
2 teaspoons baking powder
½ teaspoon salt
1 ¾ cups (400 mL) heavy cream, straight from the fridge
3 large eggs, at room temperature
1 teaspoon vanilla bean paste
1 1/8 cup (230 grams) superfine sugar
For the Strawberry Puree:
½ cup (100 grams) sugar
½ cup (100 grams) water
1 pound (500 grams) of strawberries
1 lemon (juice + lemon zest)
INSTRUCTIONS
Directions for the Vanilla Cake:
Preheat your oven to 375 degrees.

Prepare the the bundt pan with a light, even coating of vegetable oil spray and set aside.
Sift the cake flour into a bowl. Add baking powder and salt and set aside.
In your blender, add the cold cream and blend for 4-5 seconds. It should be stiff peaks only, so keep an eye on it.
Add the eggs, superfine sugar and vanilla bean paste, and blend for 10-15 seconds more.
Add the dry ingredients, and with your spatula just combine it a bit to make sure it blends well.
Blend it for just a few seconds, (don't over-mix it).
Use a spatula and scrape the batter into the a sprayed and floured pan.
Bake the cake in the middle of the oven for 35-40 minutes, or until a wooden toothpick inserted between the tube comes out completely clean.
Let the cake cool in the pan for 10 minutes, then invert the cake onto a wire rack.
Cool completely.
Before serving, dust the top with some powdered sugar.
Directions for the Strawberry Puree:
Bring sugar and water to a boil and let cool for a few minutes.
Add the strawberry, sugar syrup, lemon juice and lemon zest in your blender.
Blend until very smooth (about 20 seconds or less).
Pour into a glass jar. Strawberry puree can be refrigerated up to 4 days or kept frozen for weeks.
Serve the cake with whipped cream, sliced strawberries and strawberry puree on the side.
Enjoy!