3 Tips for a Healthier Week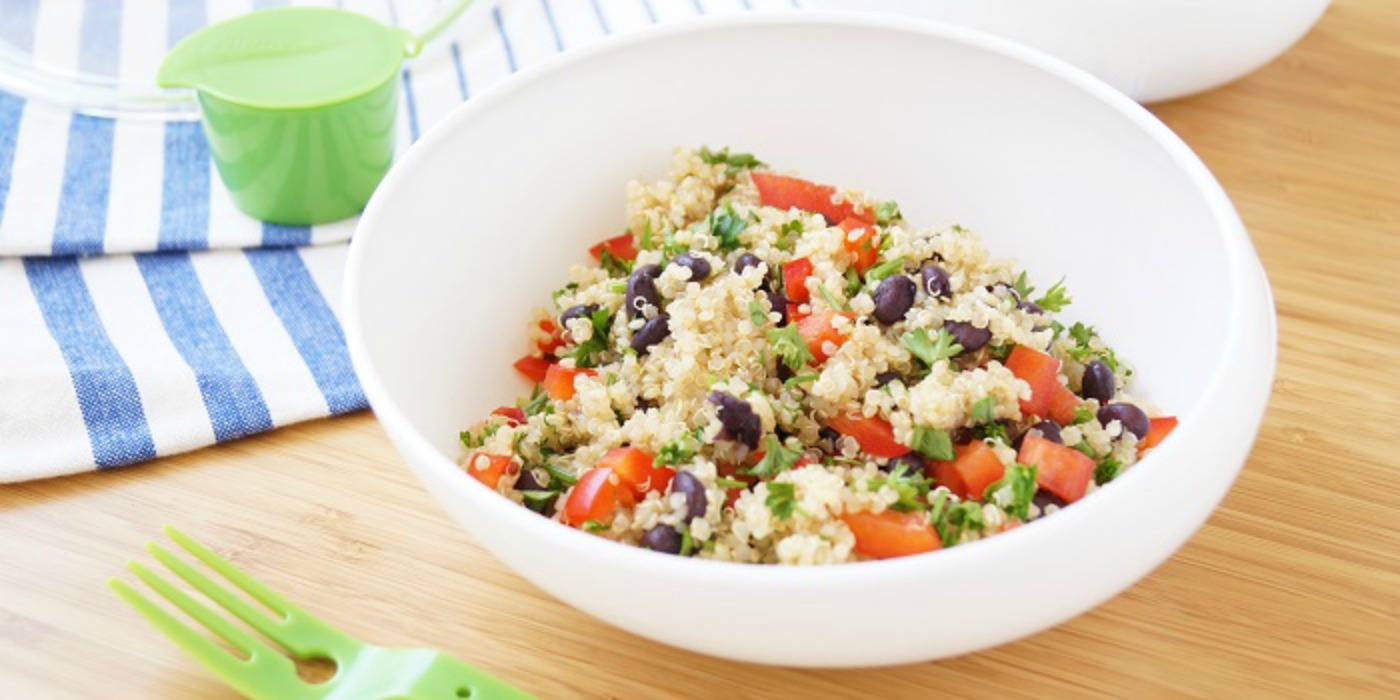 With so many new diet trends and super foods emerging daily, the path to a healthy life can seem overwhelming!
Today we get back to the basics. Often the foundational habits for a healthy life, although obvious for most, can be overlooked because of their simplicity. My three tips for a healthier week are to 1) Move, 2) Get Quality Sleep and 3) Plan Your Meals.
Move
The best type of physical activity is the one that you enjoy. Exercise can be going to the gym or it can be playing in an adult's sports league, playing with the kids or grandkids… or my favorite, dancing! The best evening exercise I can think of is blasting some tunes through a bluetooth speaker. I suggest popular music from your teenage years, and just dance! This can be done alone, with a partner or with a group of friends. Dancing boosts feel good endorphins, burns calories and is guaranteed to lead to smiles and laughter!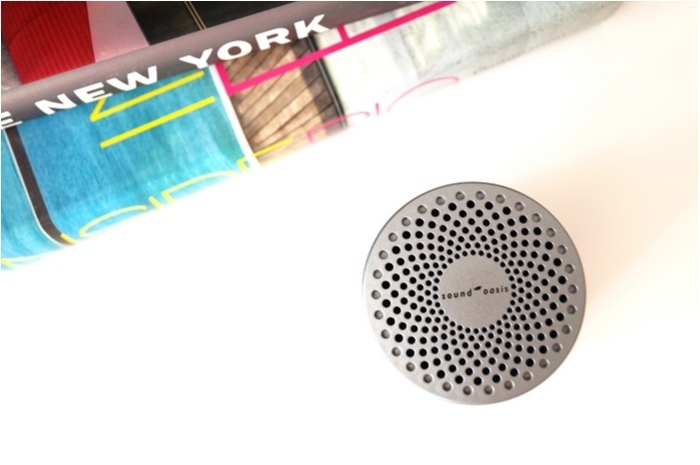 Get Quality Sleep
Nothing improves one's mood + health like quality sleep. Sleep deprivation impairs digestion, metabolism, hormone balance and can make it difficult to focus and make decisions. Improve your sleep by making sure your room is set up for it: dark and quiet, clean and uncluttered, not too many buzzing digital screens and one of my favorite helpful sleep aids: get yourself a white noise machine like this one from Sound Oasis, which comes with 10 different soothing sounds (more can be added) and also works as a Bluetooth speaker, for an evening dance party.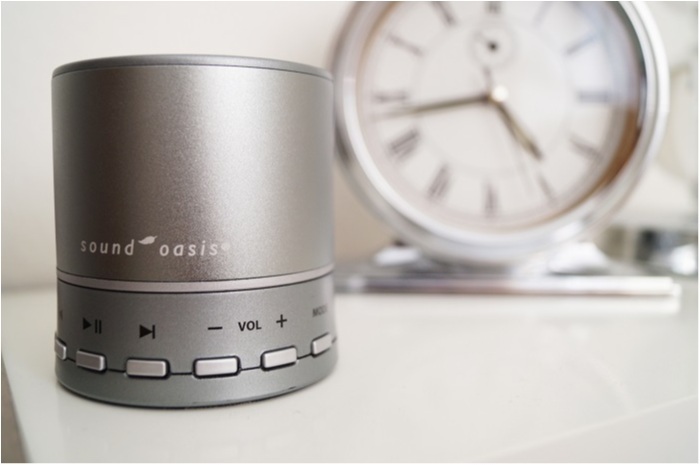 Plan Your Meals
I often suggest planning and preparing 4 homemade lunches a week. This way you do not over-prepare meals and waste food if a lunch meeting pops up or a special occasion takes you out of the workplace. When planning what to prepare, think past sandwiches squashed in plastic bags. We eat with our eyes first and this type of lunch is not appetizing! One key element for an appetizing lunch is the experience, meaning what your lunch travels in. Eco-friendly lunch bowls and boxes are quickly gaining popularity and I love the look, feel and usability of the Black + Blum Lunch Bowls. Nutritionally, try to include as many real, whole foods as possible in your lunch! Whole foods such as grains, beans, fruits, vegetables, nuts and seeds are packed with protein, fiber, vitamins, minerals and anti-oxidants.One great recipe you can try is my Fluffy Herbed Quinoa + Black Bean Salad!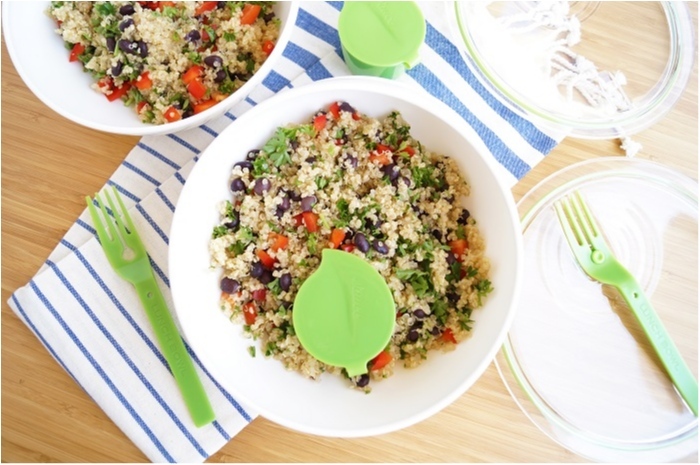 Fluffy Herbed Quinoa + Black Bean Salad Recipe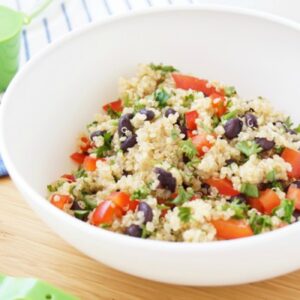 INGREDIENTS
1 cup dry white quinoa
2 cups low sodium vegetable stock
1 red bell pepper
1 15 ounce can of black beans (or your bean of choice)
3 sprigs fresh thyme
1 handful of fresh parsley
1 lemon
4 tablespoons extra virgin olive oil
*Choose organic ingredients when possible
INSTRUCTIONS
Rinse quinoa under cold water until the water runs clear.
Place quinoa and vegetable stock in a medium saucepan.
Bring saucepan to boil, reduce heat to a simmer, cover and cook until liquid is absorbed and germ has spiraled out, about 20 minutes.
While quinoa is simmering, prepare vegetables.
Dice red bell pepper into small pieces no bigger than the size of a pea.
Strip leaves from sprigs of thyme and coarsely chop together with the parsley.
Open the can of black beans, strain, rinse well and let drip dry.
Once the quinoa is cooked and has cooled to room temp or below, mix together with the bell pepper, black beans and herbs, as well as a little lemon zest.
Juice the lemon and mix together with the olive oil and a pinch of salt.
When ready to eat, top quinoa salad with lemon/olive oil dressing, and enjoy!