3 Spooky Halloween Drinks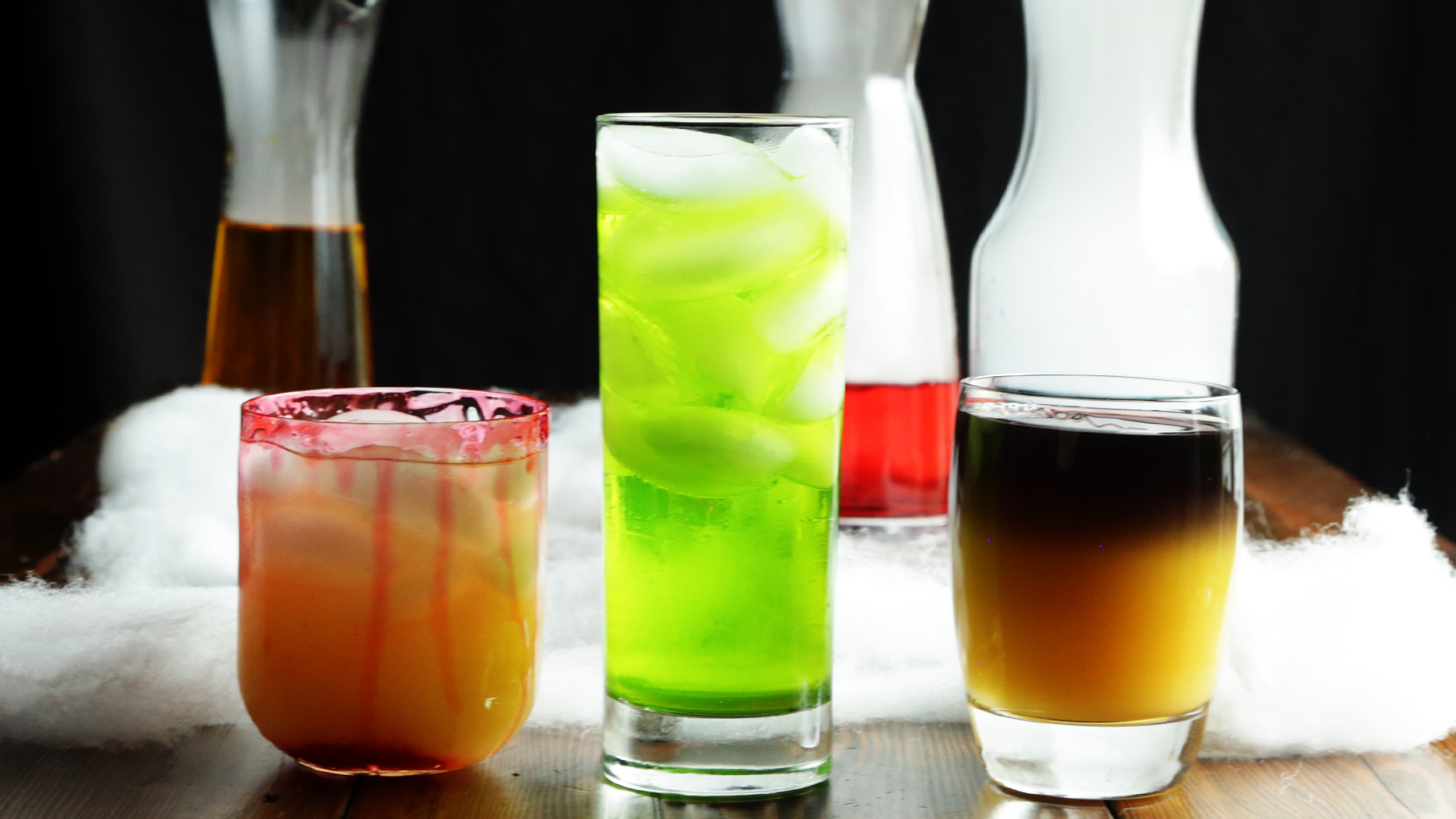 I used to love Halloween when I was growing up. I never thought it could get any better, then I went to college and somehow it got a whole lot more fun. After I graduated, Halloween kind of got boring because I felt a bit too old to partake in early 20's partying. Then it actually became the most fun once my daughter was old enough to go trick-or-treating. It is so fun to watch her get dressed up and to see how excited she is going door to door getting all of this candy that will most likely make her melt down and go crazy over.
Now because I've experienced these sugar overloads for a few years now, I found it necessary to keep a cocktail nearby, so I whipped up these super fun 3 Spooky Halloween Drinks that are sure to get you through even the longest sugar tantrums.
Have fun and be safe!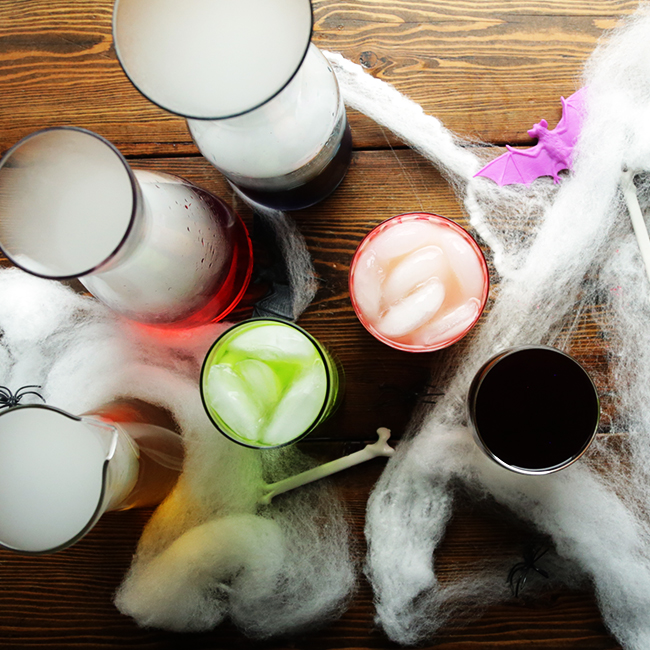 3 Spooky Halloween Drink Recipes
3 super fun and spooky Halloween drink recipes from chef Billy Parisi and The Inspired Home that are sure to get you through even the longest sugar tantrums.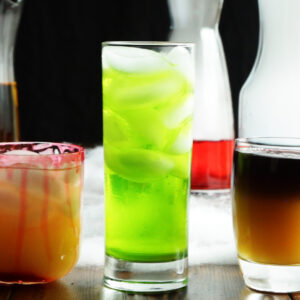 Ingredients
Ice

3

oz

Midori

1

oz

Peach liqueur

1

oz

Banana liqueur

4

oz

Sweet and sour

6

oz

Orange juice

1

oz

Cointreau

2

oz

Black vodka

2

tbsp

Corn syrup

5

Drops red dye

Ice

2

oz

Rum

1

oz

Malibu rum

4

oz

Pineapple juice

1

oz

Raspberry puree
Instructions
For the Jack-O-Lantern: Pour the 6 ounces of orange juice into a rocks glass.

Turn a spoon upside down and gently pour the Cointreau over the spoon into the drink.

Using the same method do the same with the vodka over the spoon making sure to keep the liquids separate.

For the Green Goblin: Mix together all of the ingredients and pour it into a tall glass.

For the Vampire's Bite: Whisk together the corn syrup and dye on a plate and dip the rim of a glass into it. It will run down the glass which is perfect.

Fill the glass with ice and pour in both rums and pineapple juice. Stir and rip the raspberry puree in.