3 Easy, Fruity Summer Cocktail Recipes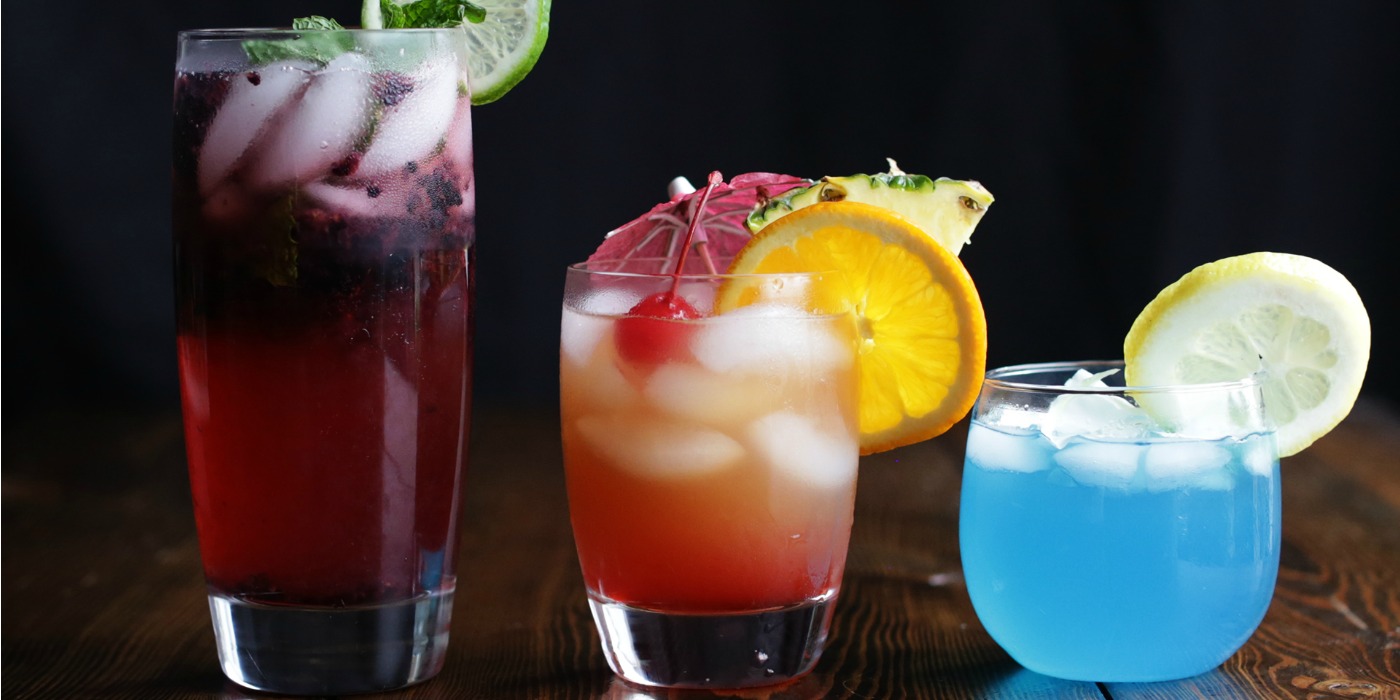 You know summer is in the air when I start whipping out the booze and making some fruity drinks just like in these summer cocktail recipes!
I always say that my perfect bliss is somewhere in the Caribbean on a smoking hot beach with an umbrella and some sort of tropical fruity adult beverage in a coconut. Well I couldn't get my hands on a coconut for this video but there is plenty of tasty drinks to go around! Whether it's making an electric lemonade in a punch bowl or whipping up a blackberry mojito or even making a traditional mai tai, these 3 Summer Cocktail Recipes are sure to get you started off right this season. Enjoy, drink responsibly and get to pouring!!
Electric Lemonade Punch Bowl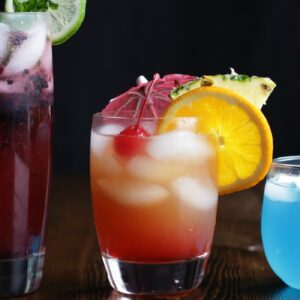 INGREDIENTS
2 cups of vodka
2 cups of blue curacao
6 cups of lemonade
Ice
Lemon wheels and carnations for garnish
INSTRUCTIONS
Mix together the vodka, blue curacao and lemonade until combined and cool with ice. Serve with garnishes.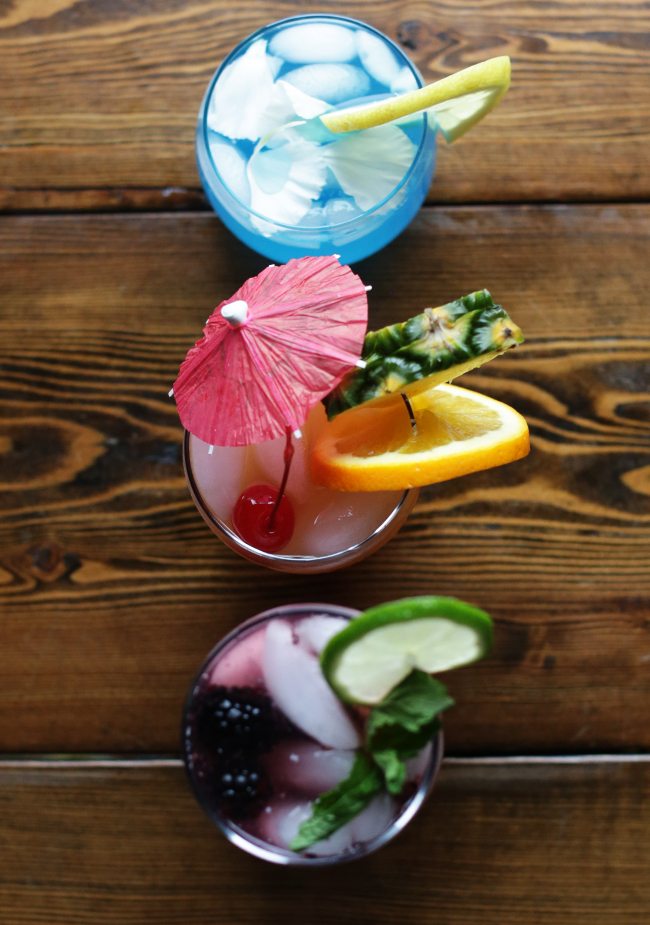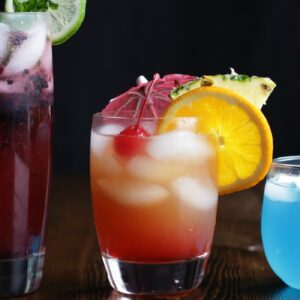 INGREDIENTS
8 blackberries
4 fresh mint leaves
Juice of ½ lime
1 ounce of simply syrup (equal parts sugar and water boiled and cooled)
2 ounces of light rum4 ounces of club soda
Ice
Lime wheel, mint leaf and blackberries for garnish
INSTRUCTIONS
Muddle the blackberries, mint leaves and lime juice in the bottom of a tall glass until pureed and pour in the simple syrup, rum, club soda and ice. Stir and Serve with garnishes.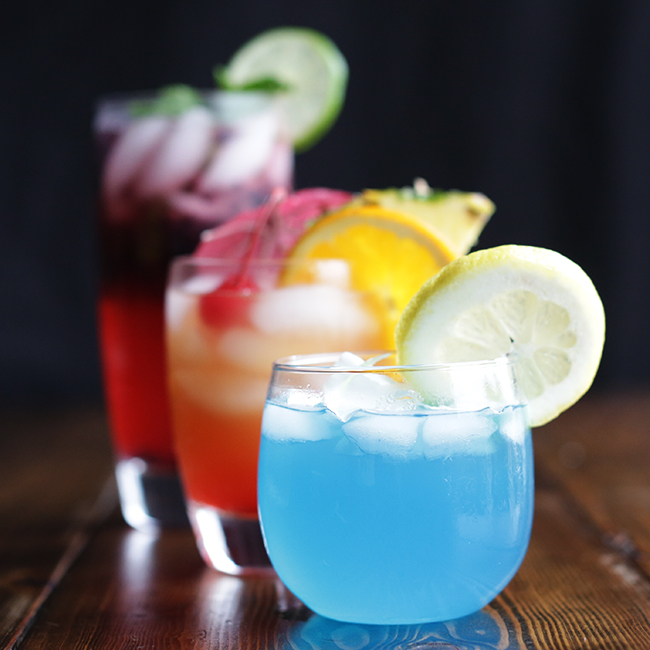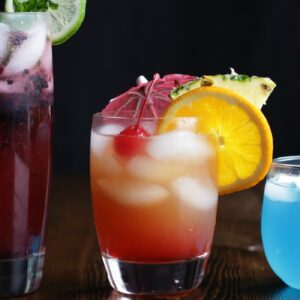 INGREDIENTS
Ice
2 ounces of light rum
1 ounce of dark rum
1 ounce of coconut rum
½ ounce of triple sec
1 ounce of orange juice
1 ounce of pineapple juice
Splash of grenadine
Pineapple, umbrella, orange wheel and cherry for garnish
INSTRUCTIONS
Add to a short glass and pour in all of the juices.
Serve with garnishes.