The Classic Easy Weeknight Meal: Homemade Sloppy Joes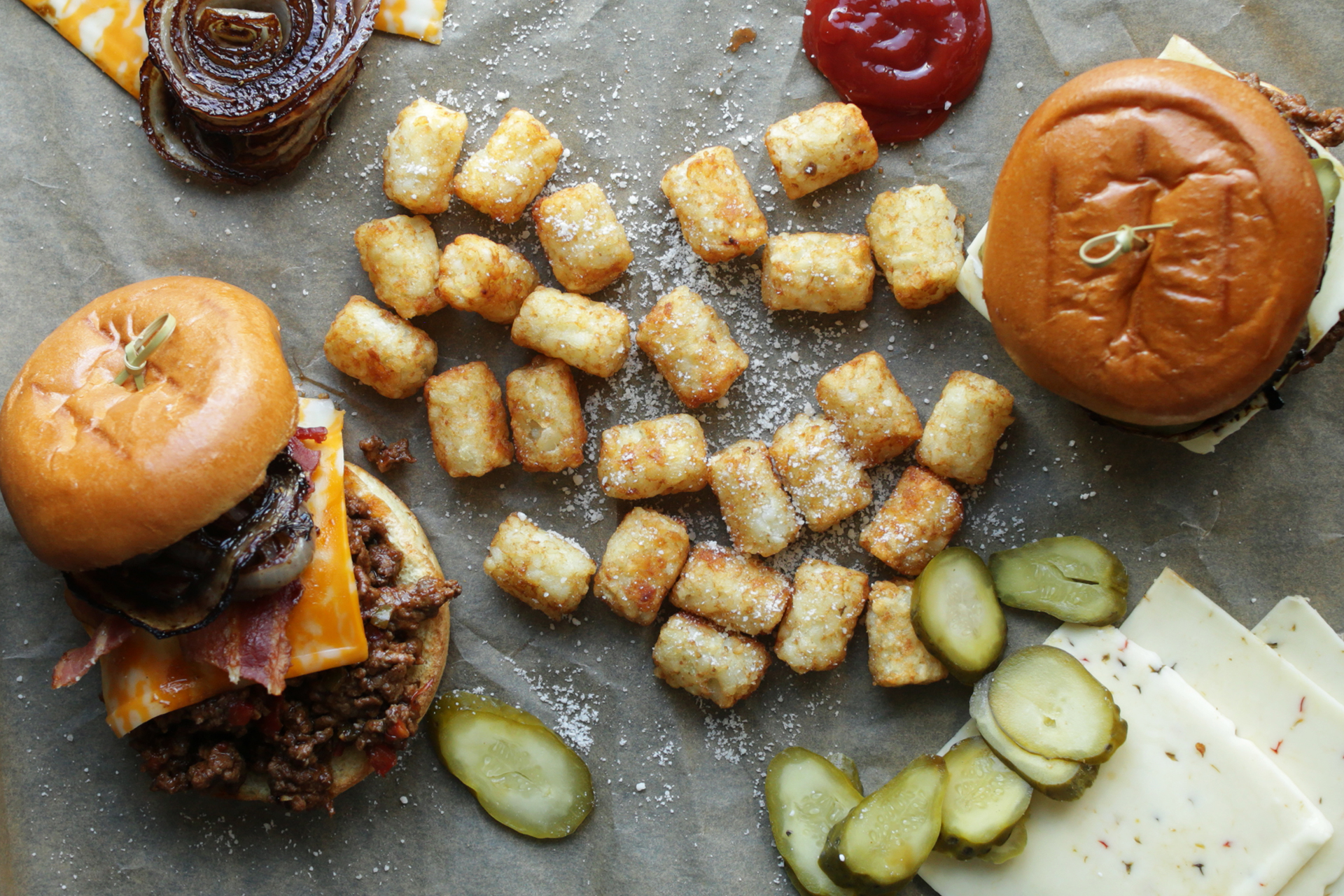 If you grew up in the 80's and 90's you most certainly had sloppy joes. In fact, I can remember that commercial jingle; I think it went something like, "Don't feed me no bologna I want a…" Yup, you got it!
Also growing up in the 90's I can remember from the movie Billy Madison the crazy lunch lady serving up sloppy joes, "I know how you kids like'em sloppy!"
Ok I feel like I just got out of one of those we loved the 80's and 90's TV shows. Back to the food! Sloppy joes are everything that's great about being a kid in the middle of the week and wanting to chow down on some salty deliciousness. There were 3 food groups when I was a kid: candy, pizza and sloppy joes, but now I get to make them and enjoy them as an adult, and better yet know what's going in them.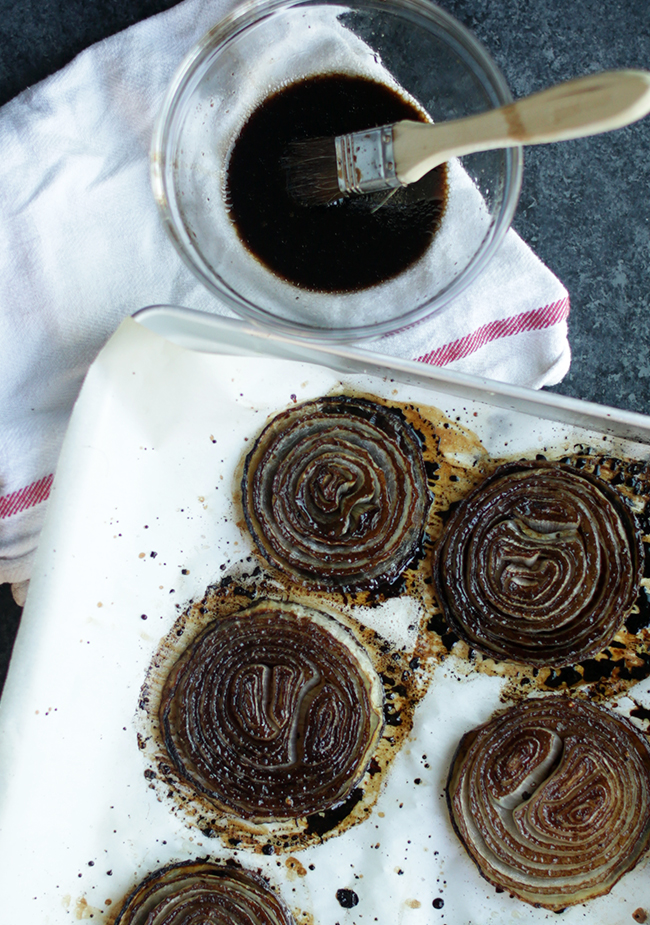 I'm not even about to look at a pre-made sloppy joe mix when it only consists of 5 ingredients when I make it myself. Also because I know food a little bit more these days, there is nothing I enjoy more than mixing up classics and putting some cool twists on them, starting with these balsamic onions. All you do is slice them up and then roast in the oven, and every 5 minutes brush them with a little balsamic vinegar. Easy as pie and ridiculously delicious!
Believe it or not, there isn't that much that goes into a sloppy joe. Just some peppers and chopped up garlic, and if you want, you can add more onions. I think the balsamic onions are plenty of oven flavor, but just in case you can't get enough, feel free to add them into the mix.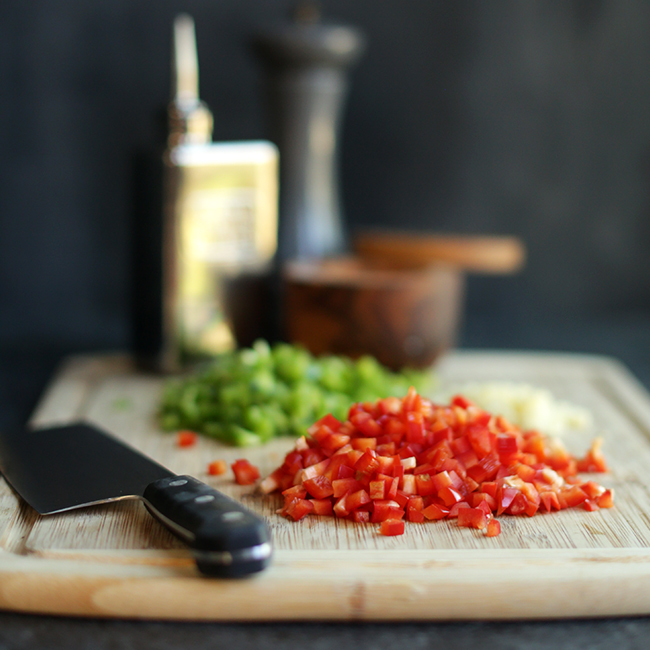 Once everything is small diced, it's then time to quickly roast everything up in a sauce pan. Don't worry about caramelizing them to perfection, just get a nice light brown on them. It should take about 4 to 5 minutes over high heat to do so.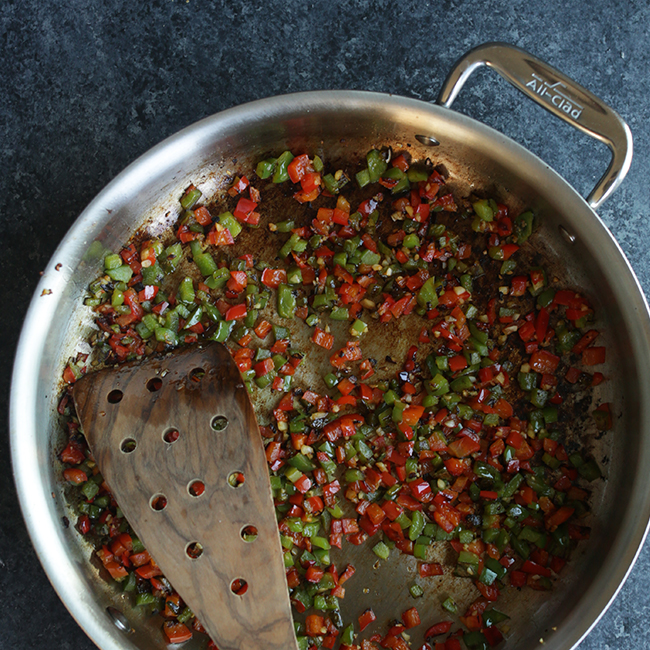 Once you feel like you have that perfect brown on the veggies, it's now time to add in your beef. If for some reason you are trying to cut out the red meat, no problem, look to things like ground chicken or ground turkey. Yes, it's just as delicious! You just want to make sure your protein is completely cooked before adding in the sloppy joe sauce. Like I said earlier, this sauce is 5 ingredients, that's it. Ketchup, mustard, chili powder, brown sugar and Worcestershire sauce and you're good to go. Most of those I am guessing you already have in your cabinets.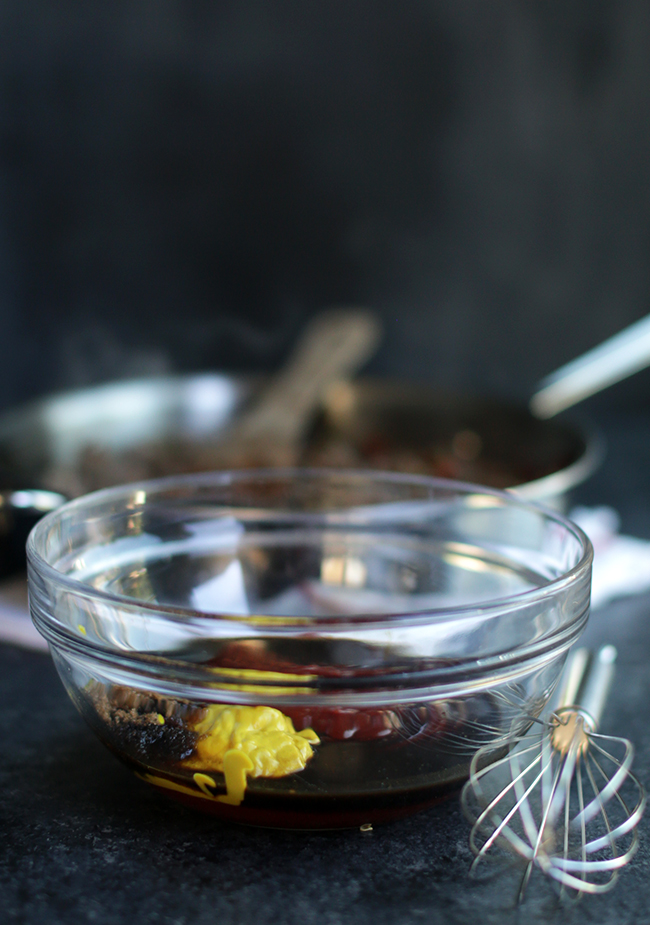 Now because I love to accessorize food, I thought it would be cool to offer up some toppings to these sloppy joes. See back in the day you ate sloppy joes on 2 pieces of white bread and occasionally if you were lucky enough, a hamburger bun. If you are still doing this, let me upgrade you to optional toppings like sliced pickles, pepper jack cheese, Colby Jack cheese, balsamic onions and bacon. This, my friend, is how sloppy joes were meant to be served and eaten.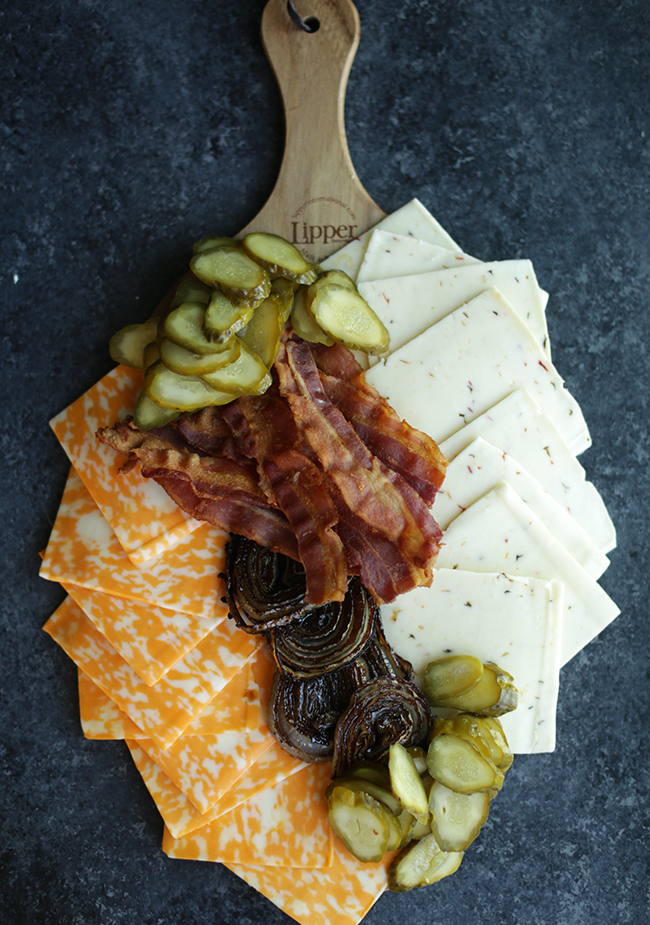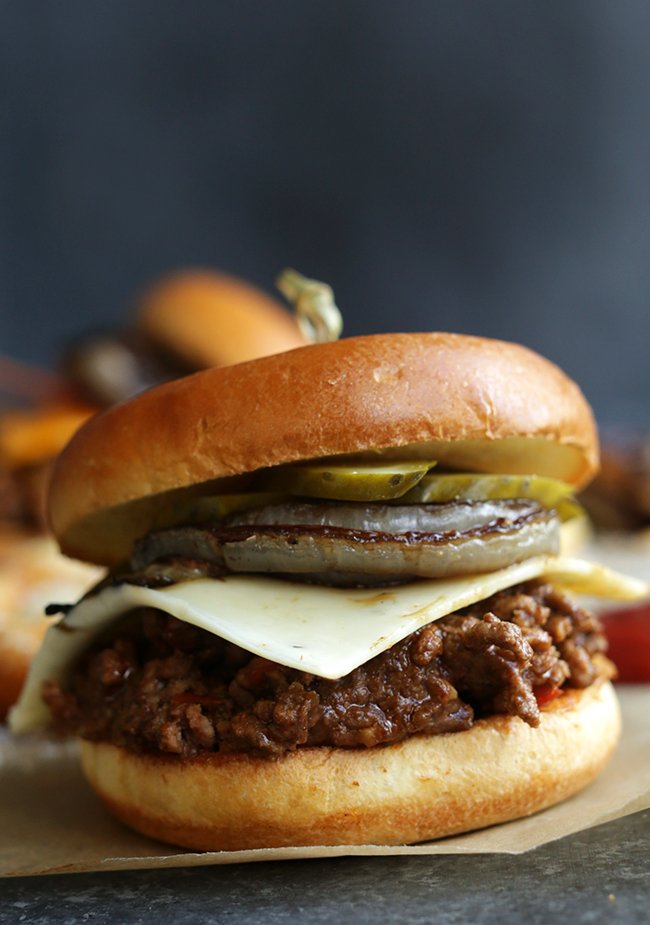 Of course to take it a step further, I served the sloppy joes up on some toasted brioche and pretzel buns. I prefer the pretzel buns but I know brioche buns are a thing now so I wanted to give you some more options.
Last but not least, I felt it 100% necessary to serve these alongside some tater tots, I mean, because why not?? Whether you are eating sloppy joes in a lunch room cafeteria or at home, they have to come with a side of tater tots.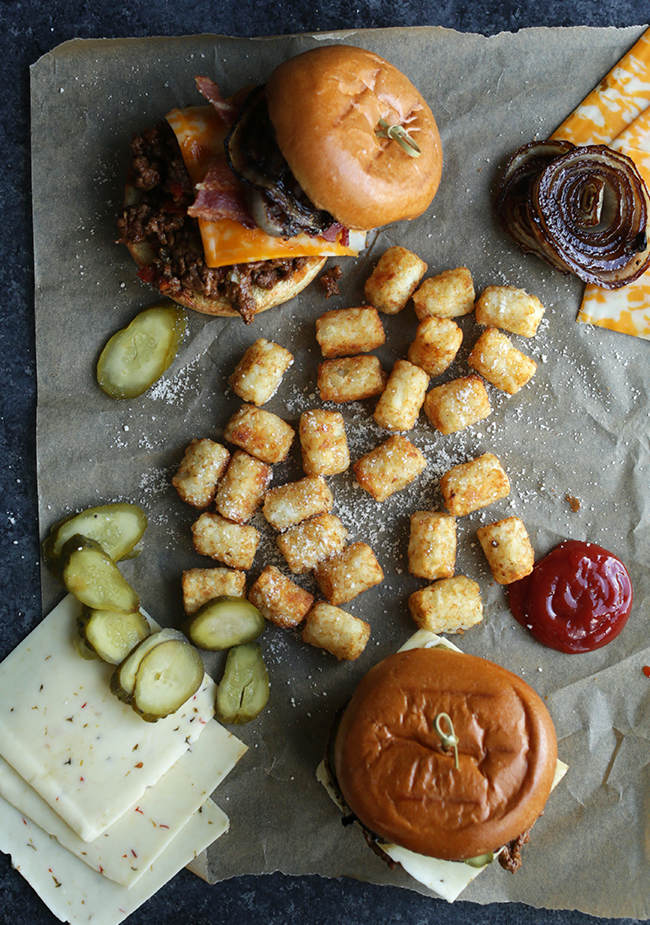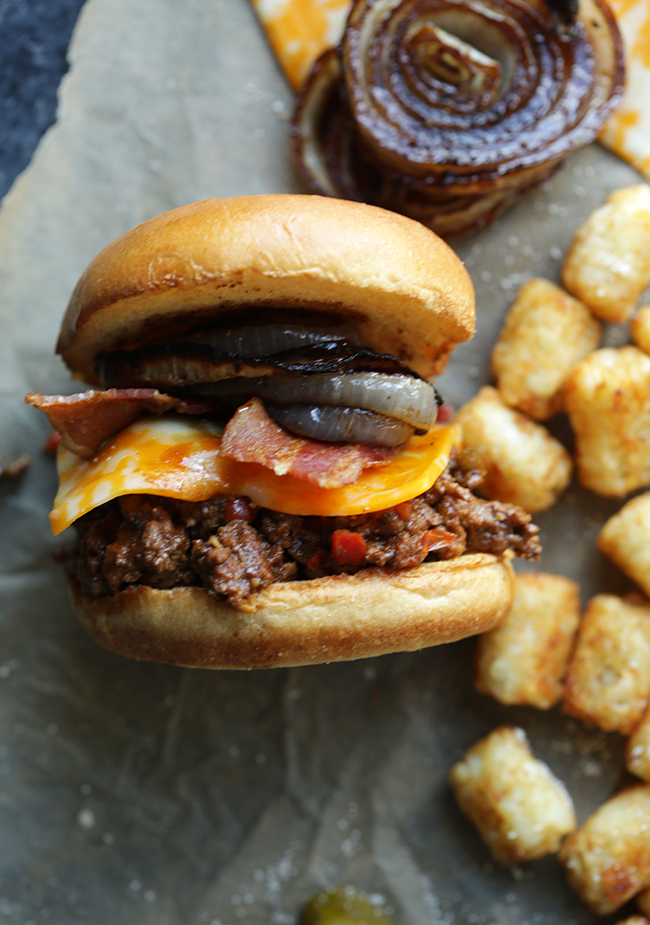 Hope you all enjoyed taking a trip down memory lane and maybe getting a chance to whip these up at home. Enjoy!
Homemade Sloppy Joes Recipe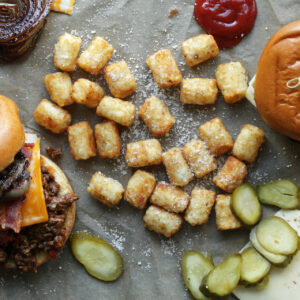 INGREDIENTS
For the Toppings:
2 thickly sliced yellow onions
½ cup of balsamic vinegar
4 pepper jack cheese slices
4 Colby Jack cheese slices
1 cup of sliced dill pickles
12 strips of crisp cooked bacon
For the Sloppy Joes:
1 tablespoon of olive oil
1 seeded and small diced red bell pepper
1 seeded and small diced green bell pepper
4 cloves of finely minced garlic
2 pounds of ground beef
1 cup of ketchup
1 tablespoon of yellow mustard
1 tablespoon of brown sugar
1 ½ teaspoons of chili powder
2 tablespoons of Worcestershire sauce
Toasted pretzel and/or brioche buns
INSTRUCTIONS
Preheat the oven to 400°.
Place the sliced onions on a sheet tray lined with parchment paper and roast the onions in the oven for a total of 30 minutes.
Every 5 to 7 minutes brush the onions with the balsamic vinegar. Set aside once tender and browned.
In a large sauce pan over medium-high heat with olive oil add in the peppers and garlic and sauté for 4 to 5 minutes.
Next, add in the ground beef and cook until it is completely cooked through. All of the pink should be gone.
Add in the ketchup, mustard, brown sugar, chili powder and Worcestershire sauce and mix until it is completely combined. You may need to add a little water if it is too thick. Keep warm.
Serve the sloppy joe's on your desired toasted pretzel or brioche bun and top off with different toppings.