Spring Farmers Market Pasta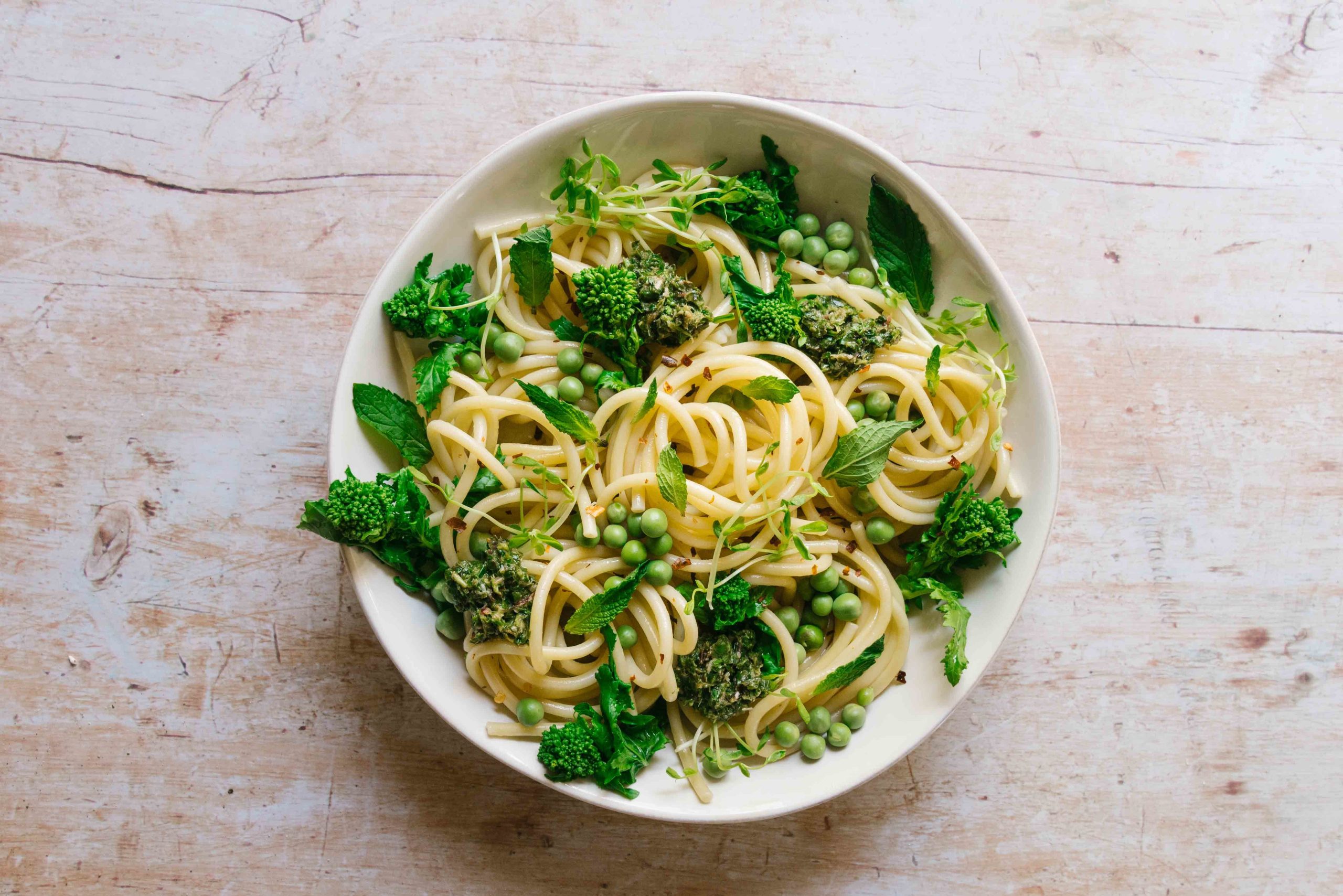 For those of us who aren't in California, we've been waiting for Spring. Spring means farmers markets: lots of dogs, fresh produce, and grand plans for cooking with things that look beautiful even if you aren't sure what they are.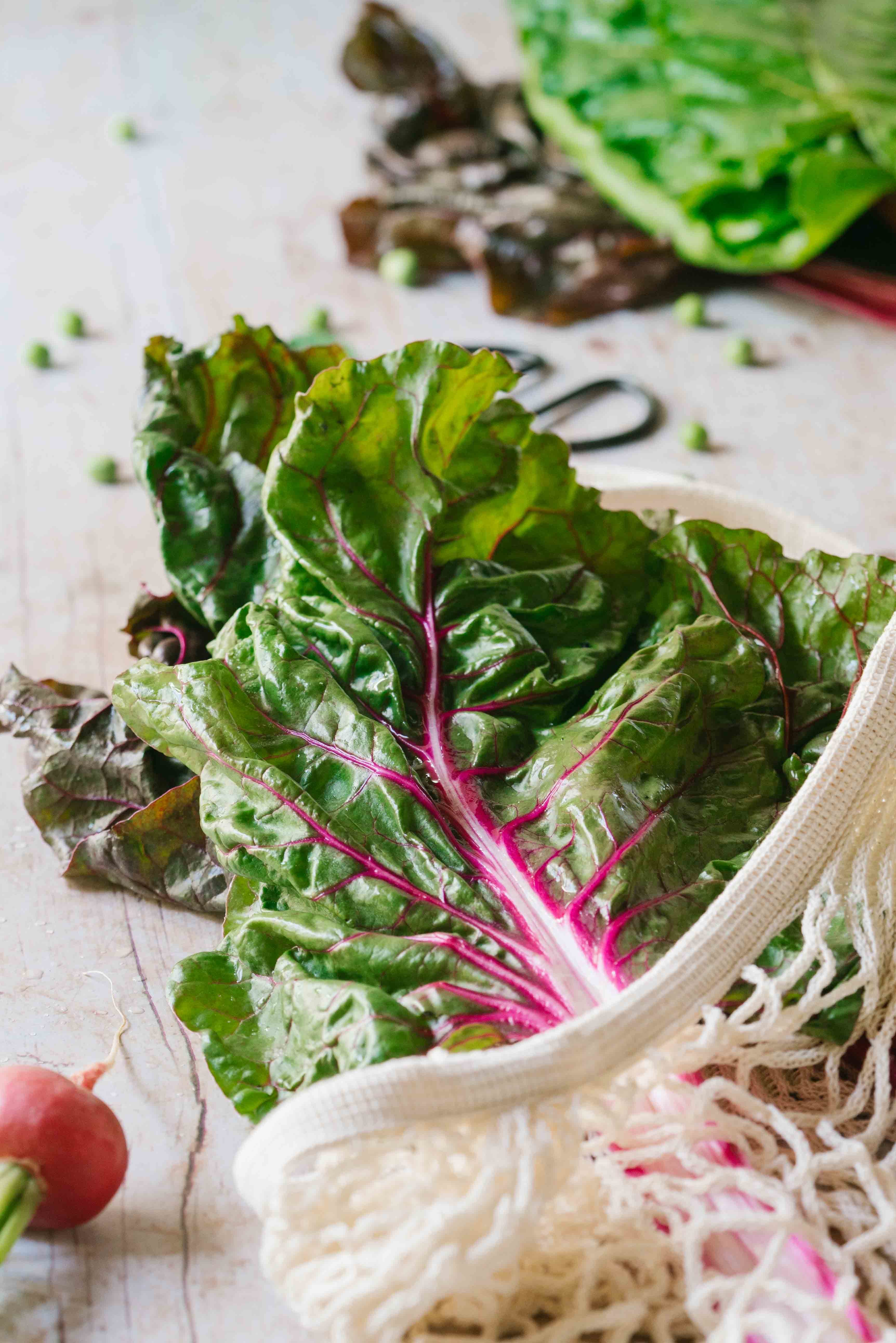 Many spring vegetables are either exceedingly light in flavor, or very bitter and I've found that a squeeze of citrus and a bit of fat (but not too much or you'll miss out on some flavors entirely) works well with both ends of the spectrum. That's why this recipe includes lemon and olive oil, as well as parmesan cheese.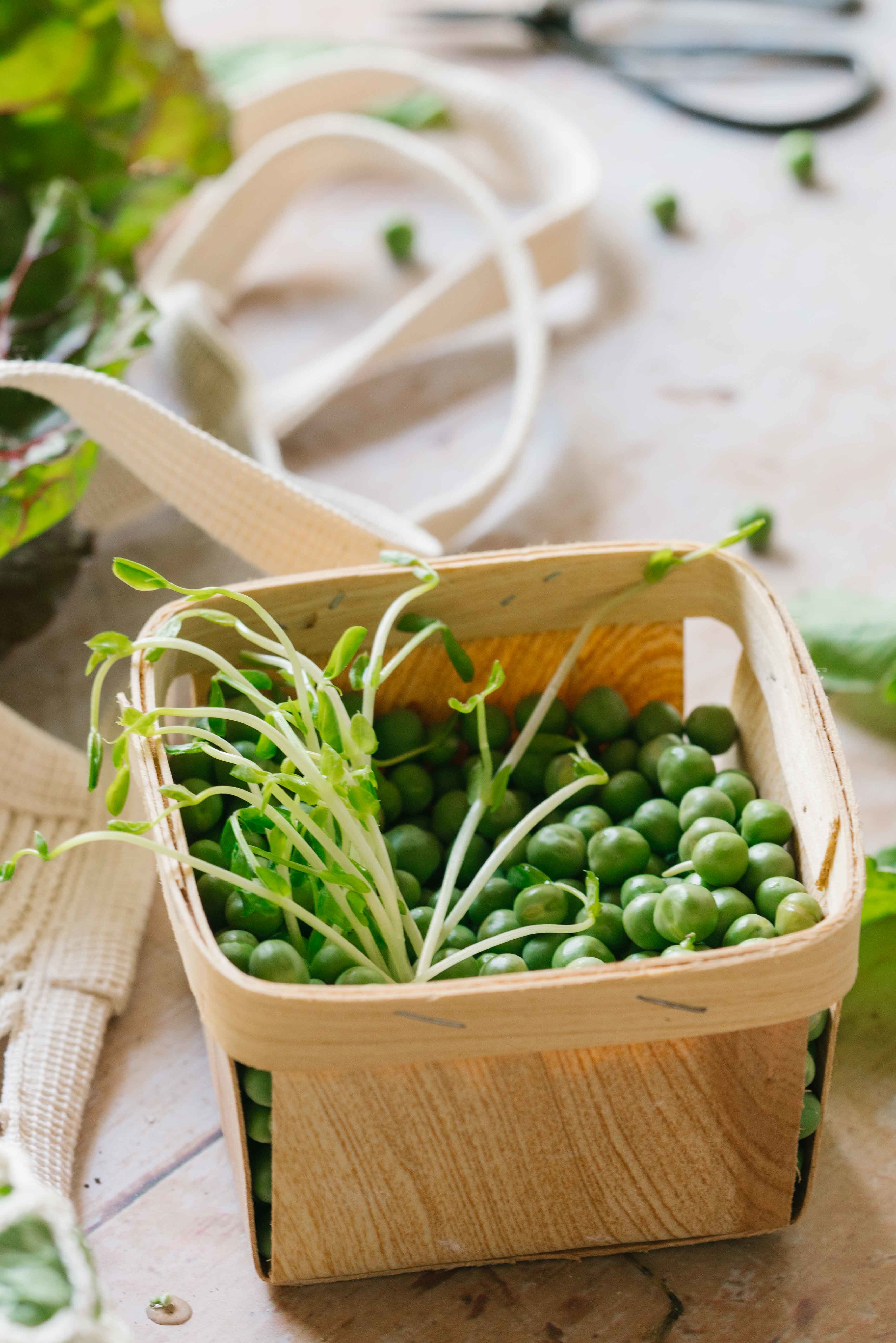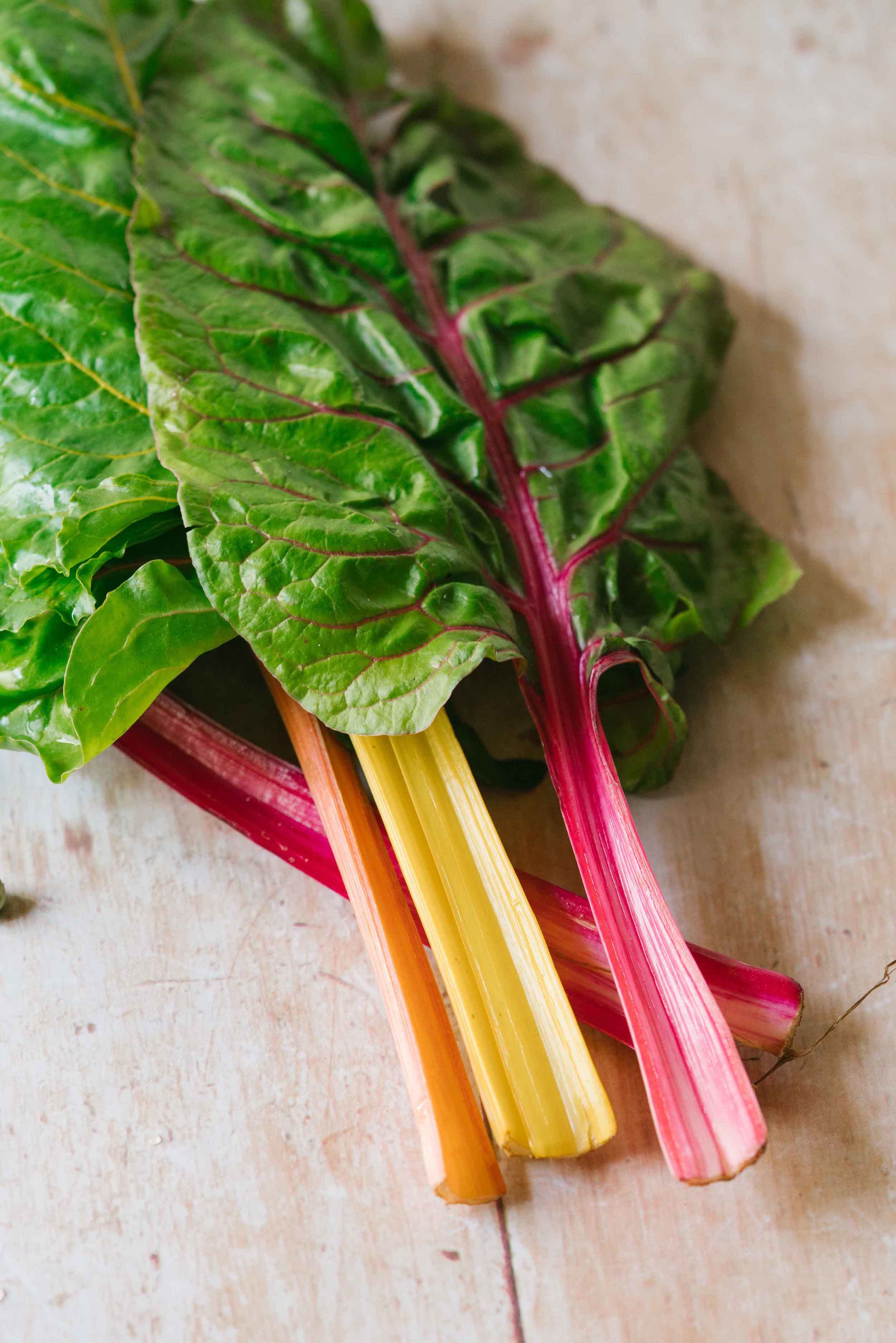 The majority of interest for this recipes comes with the "sauce" for the pasta. I'm pretty convinced the general combination of citrus, herbs, greens and an allium (onion, shallot, scallion, garlic, etc.) in a food processor will work in so many combinations, it's deserving of its own term: Market Dressing.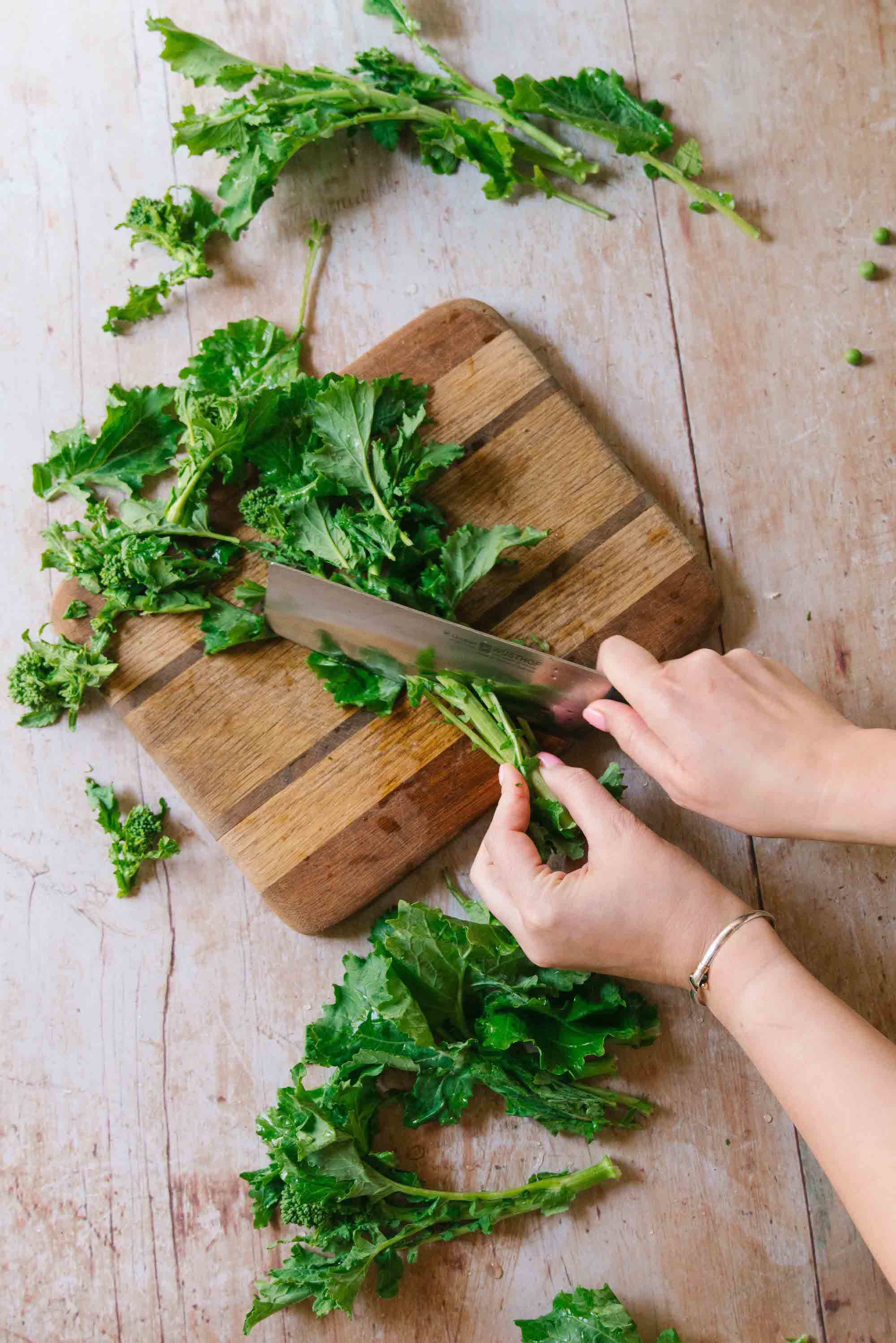 It's flexible depending on what you find, and easy to adjust based on the herbs and citrus at hand. For example: lemon, mint, parsley, spinach, shallot would be great with fish. More testing is in progress, but let's make Market Dressing a thing.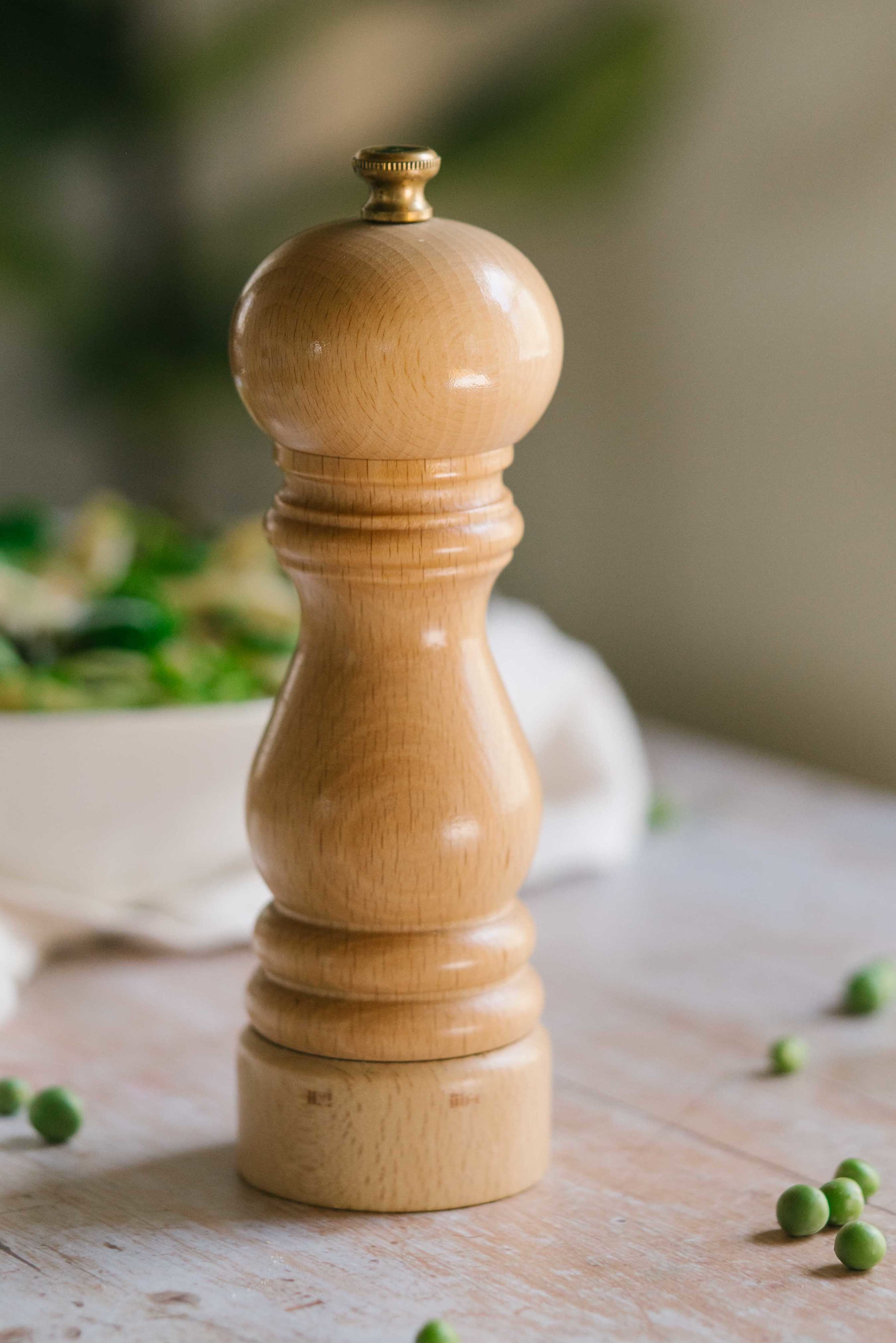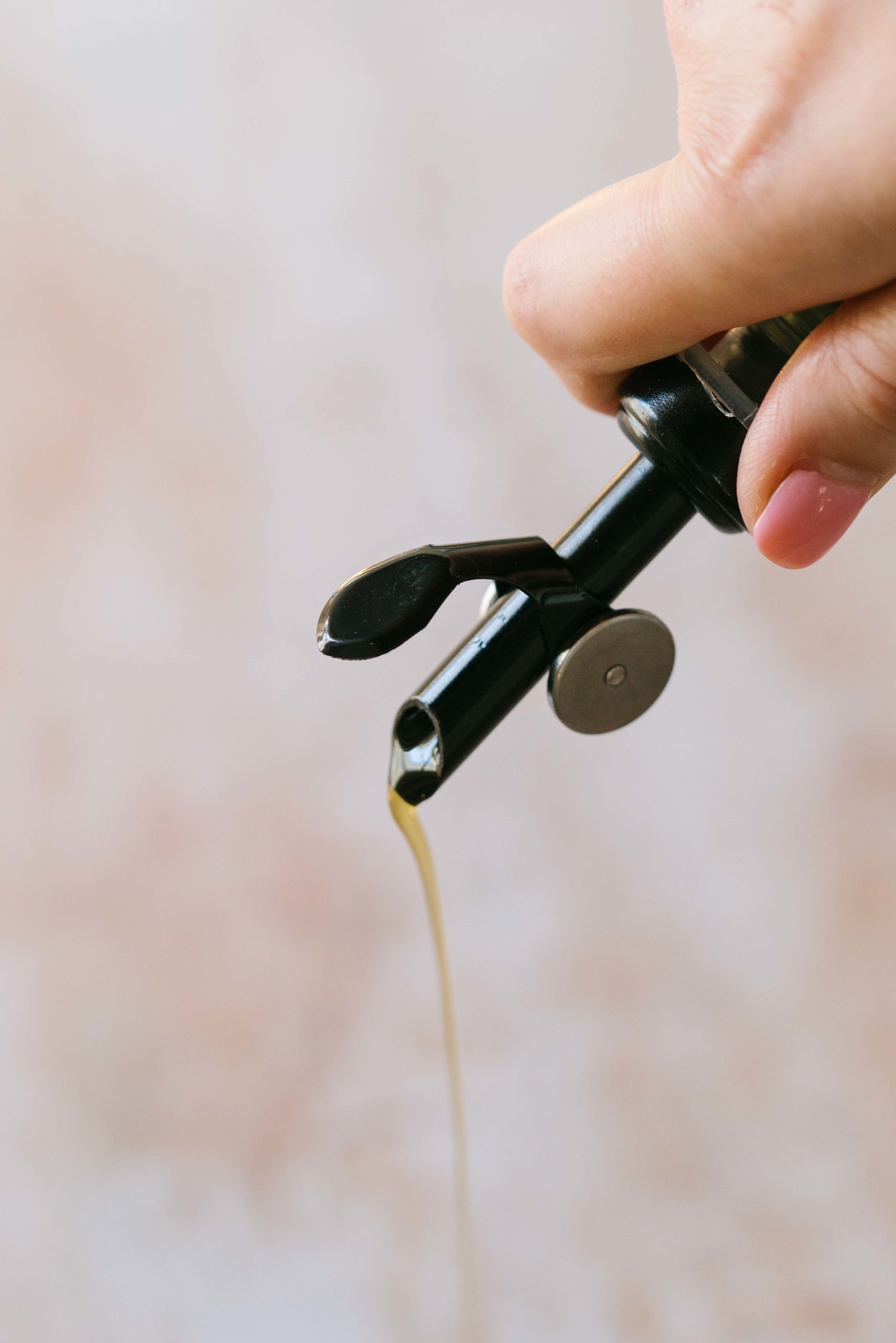 This pasta recipe works as an entire meal. You could add chicken if you're looking to add protein, but I found myself pretty happy with a bowl of this on its own. Then again bucatini pasta and any toppings and I'm on cloud nine. I like bucatini for its sturdiness. It holds up well as a leftover, it doesn't melt into a sauce or break easily. If you take anything away from today's recipe it's 'try bucatini'.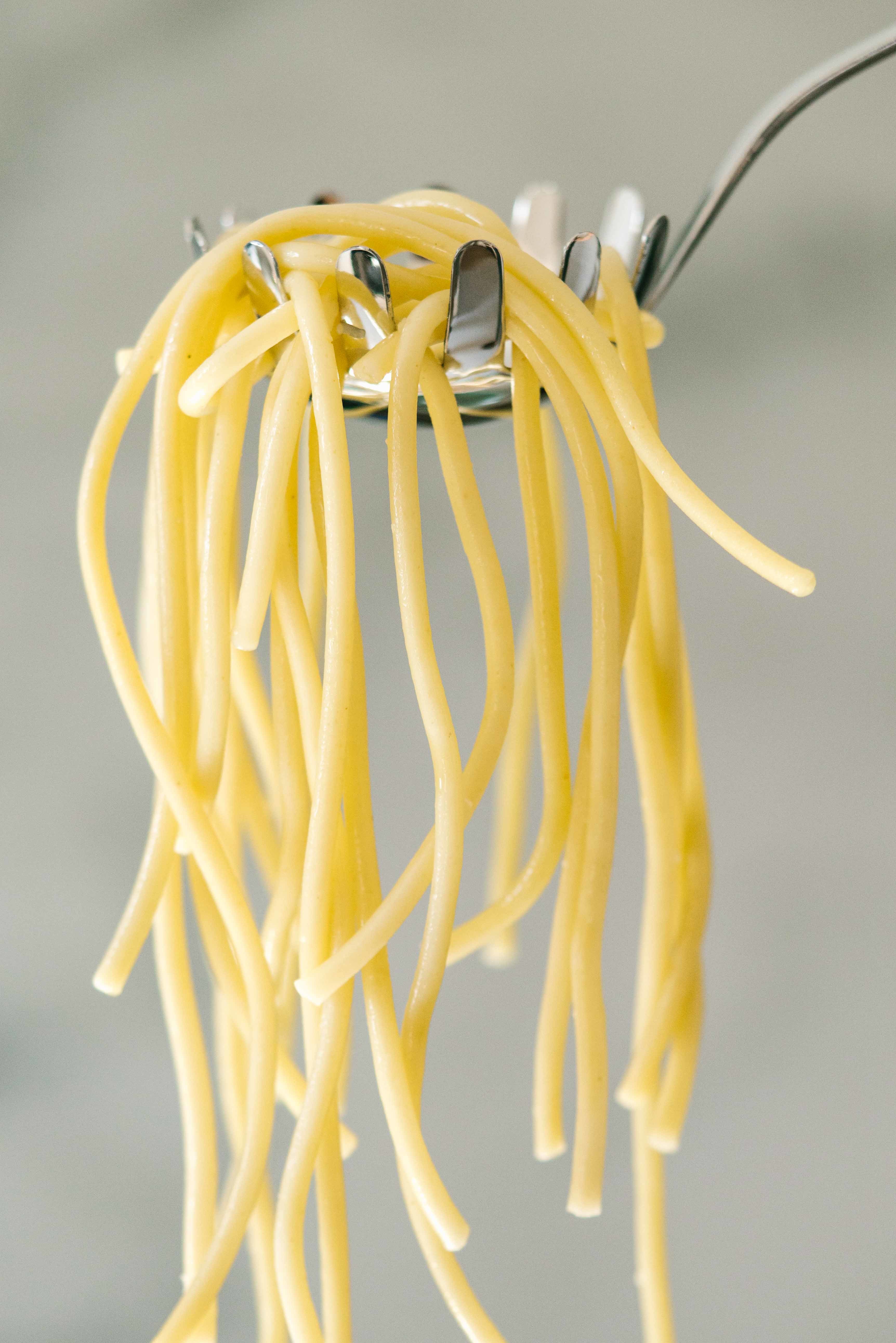 I hope you take inspiration from this recipe to give some late winter and early spring produce items a try. This was my first time actually making broccoli rabe at home! Buy the pretty produce, give it a whirl. And when in doubt, make Market Dressing.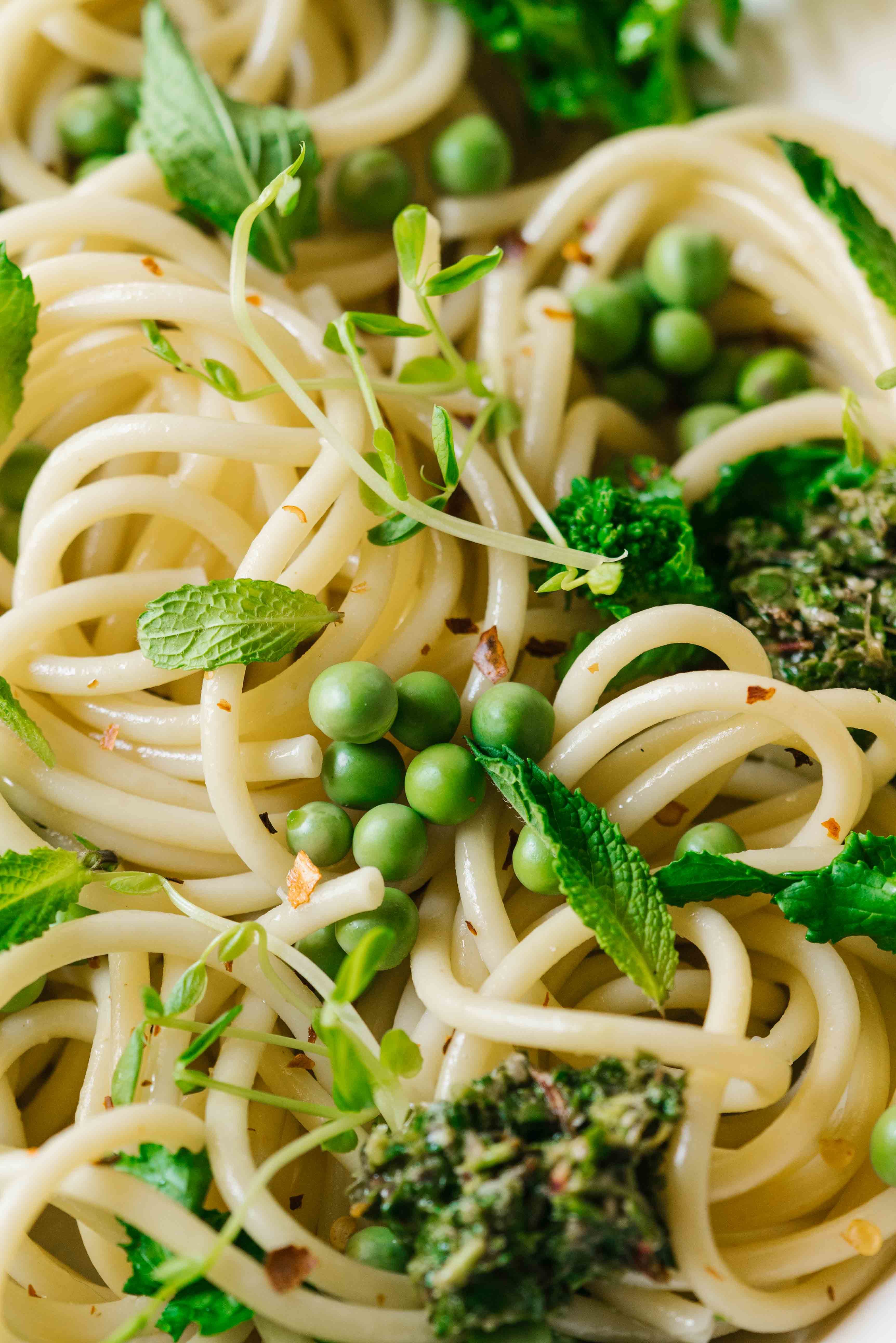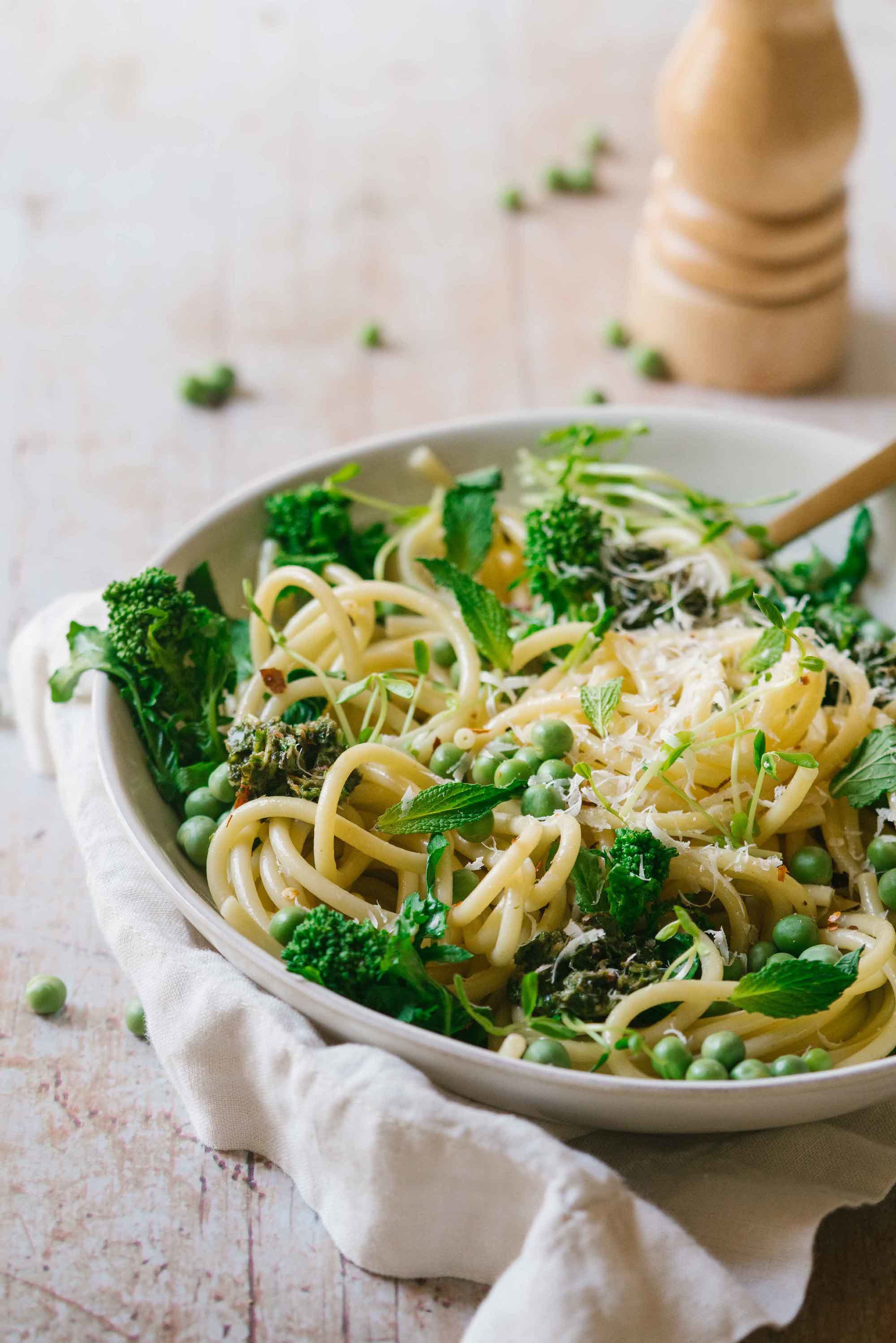 Spring Farmers Market Pasta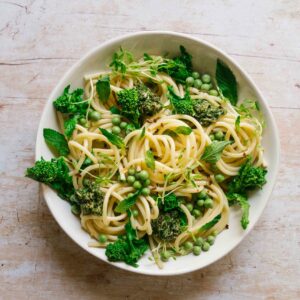 Ingredients
12

oz

Dry Bucatini pasta

1

cups

Chopped broccoli rabe

1

cups

Fresh peas

Fresh mint leaves

1

Handful pea shoots (not essential)

Freshly ground black pepper

1

tsp

Red pepper flakes

Optional: Bacon

For the Market Dressing:

5

Rainbow chard leaves

.5

tbsp

Minced garlic

Juice of 1 lemon

Pinch of kosher salt

.25

cups

Parsley leaves, packed

.33

cups

Extra virgin olive oil

2

tbsp

Freshly grated parmesan cheese + more for topping
Instructions
Bring a large pot of water to a boil. Add pasta and cook for 9-11 minutes until al dente. While the water is boiling, dip rainbow chard into the boiling pasta water several times to blanche (alternatively, ladle some boiling pasta water over leaves in a bowl). Add blanched chard leaves (chop off base stem and use for another recipe) to a food processor with remaining dressing ingredients and pulse until a pesto like consistency.

To cook broccoli rabe, chop and remove 1 inch from stem end to discard. Cut remaining broccoli rabe into bite sized pieces and drop in boiling salted water for about 3 minutes or until tender.

Drain the pasta and toss in market dressing. To serve, add peas and broccoli rabe. Top with pea shoots, fresh mint, red pepper flakes, freshly ground black pepper, additional parmesan and cooked bacon if desired.