Simple Holiday Hairstyles for Every Occasion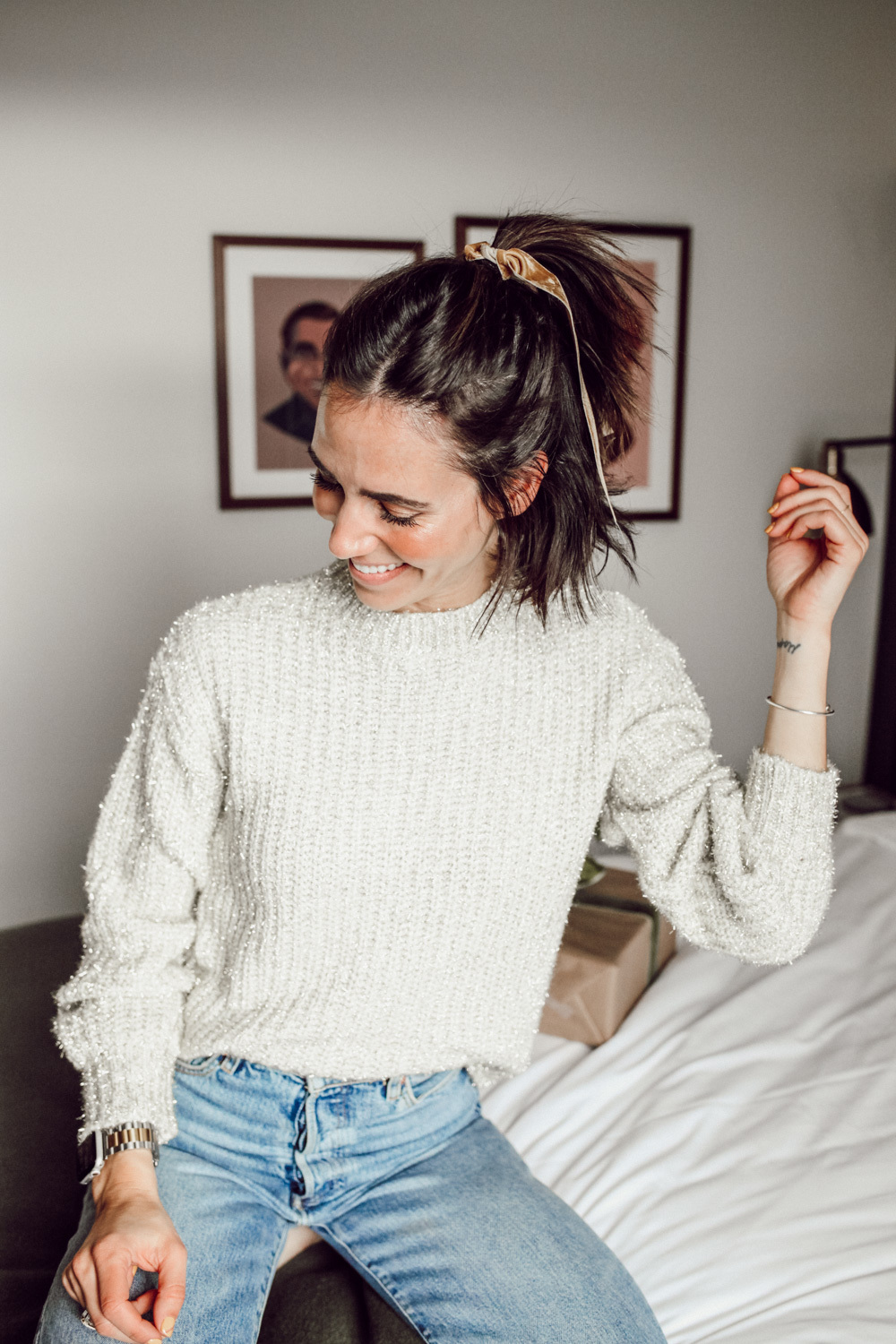 It's hard to believe that the holiday season is upon us, and with that comes a rush of emotions of joy, happiness, and celebration. The season brings holiday gatherings with friends, family, and coworkers followed by the slight anxiety of "What do I wear?!?". Dressing for the holidays can be fun with all the prints, metallics and materials, but at the same time, leaving you stressed about how to dress for each occasion.
To help kick-start your holiday planning, learn how to create three easy, low-maintenance hairstyles to get you ready for the holiday party season! While I have short hair, all of these styles can be easily replicated for any length of hair. By reading this how-to hairstyling guide, you'll learn step-by-step how to easily put together chic, effortless looks with ease.
Family Holiday Gathering: Tossed Hair with Pins
What I love most about this hairstyle is that it only requires a few steps to create, yet looks extremely chic! You can use any type of bobby pin to create this look, but an embellished pin really ties back to the holiday theme!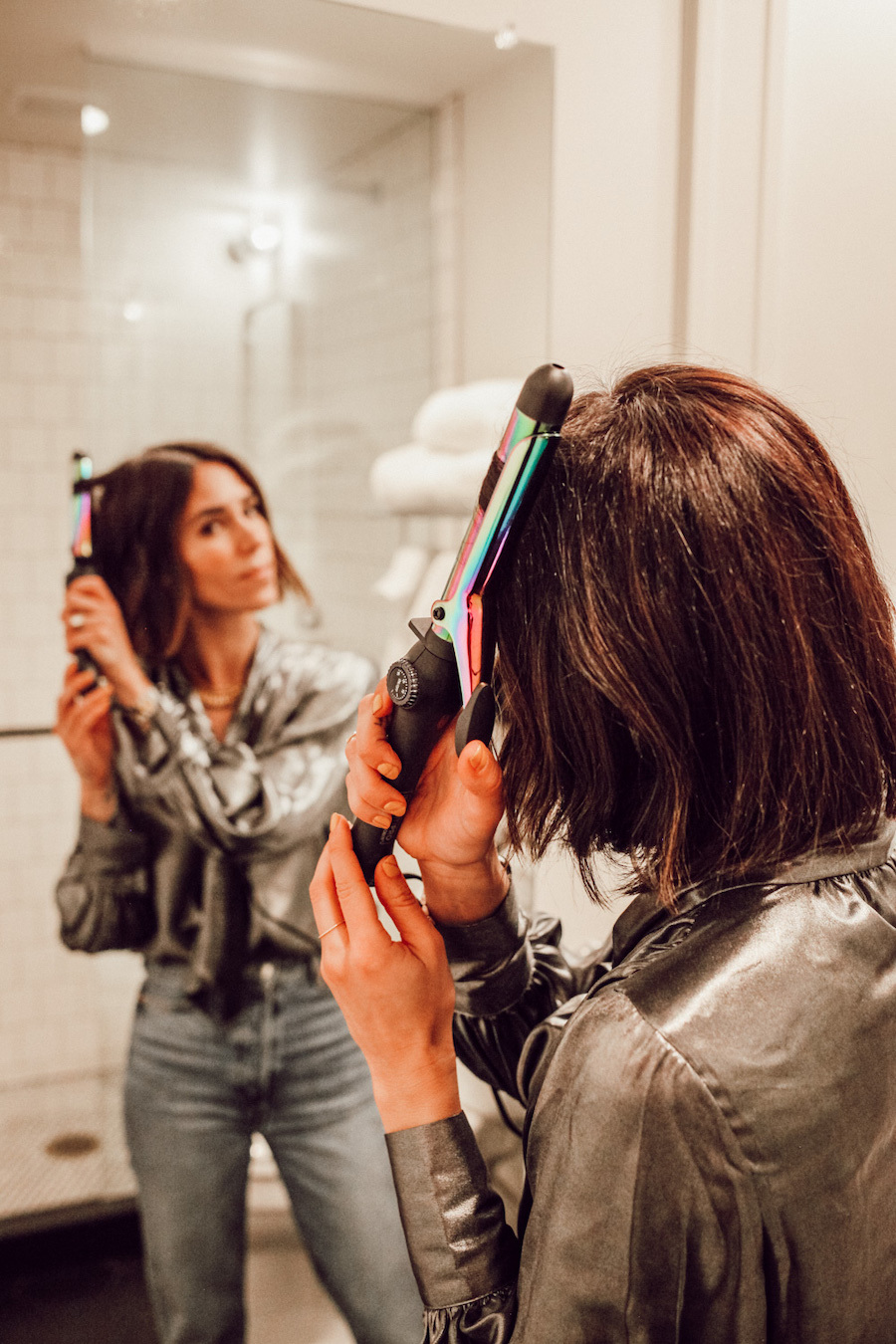 To achieve this curl, I used the Conair InfinitiPRO 1-inch Rainbow Titanium Curling Iron. The smaller the barrel, the tighter the curl you'll get. With the pins, I didn't want to over curl my hair but curl a few pieces to give it that tossed, texturized look.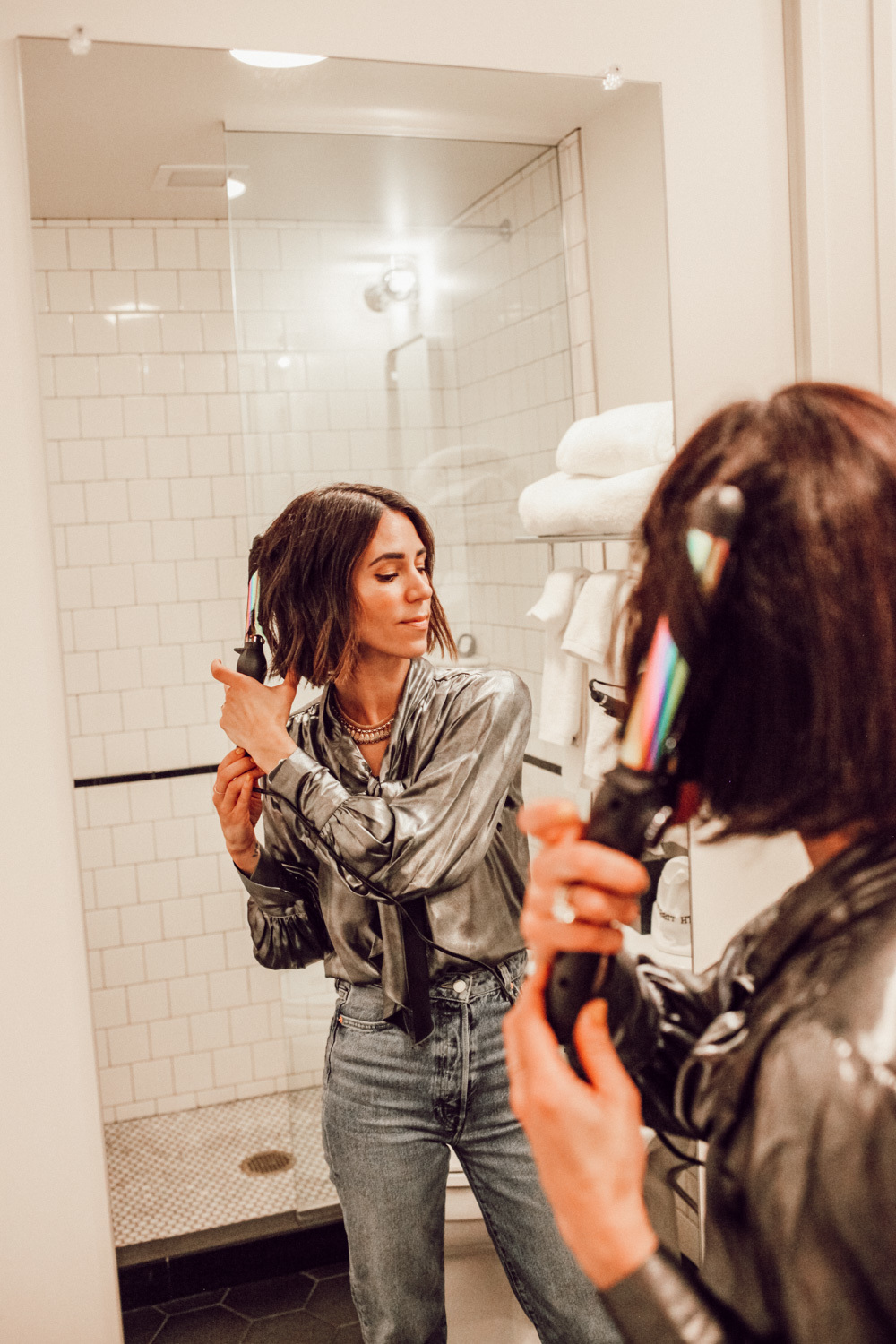 InfinitiPRO Rainbow Titanium 1-Inch Curling Iron

By Conair

Shop Now
Start adding the pins to one side of your head and create a pattern or line work with the pins. Start by placing your middle pin, and then add to the front and back to achieve your full design. To finish the look off, spray your hair with some texture spray to create depth and grip in your hair!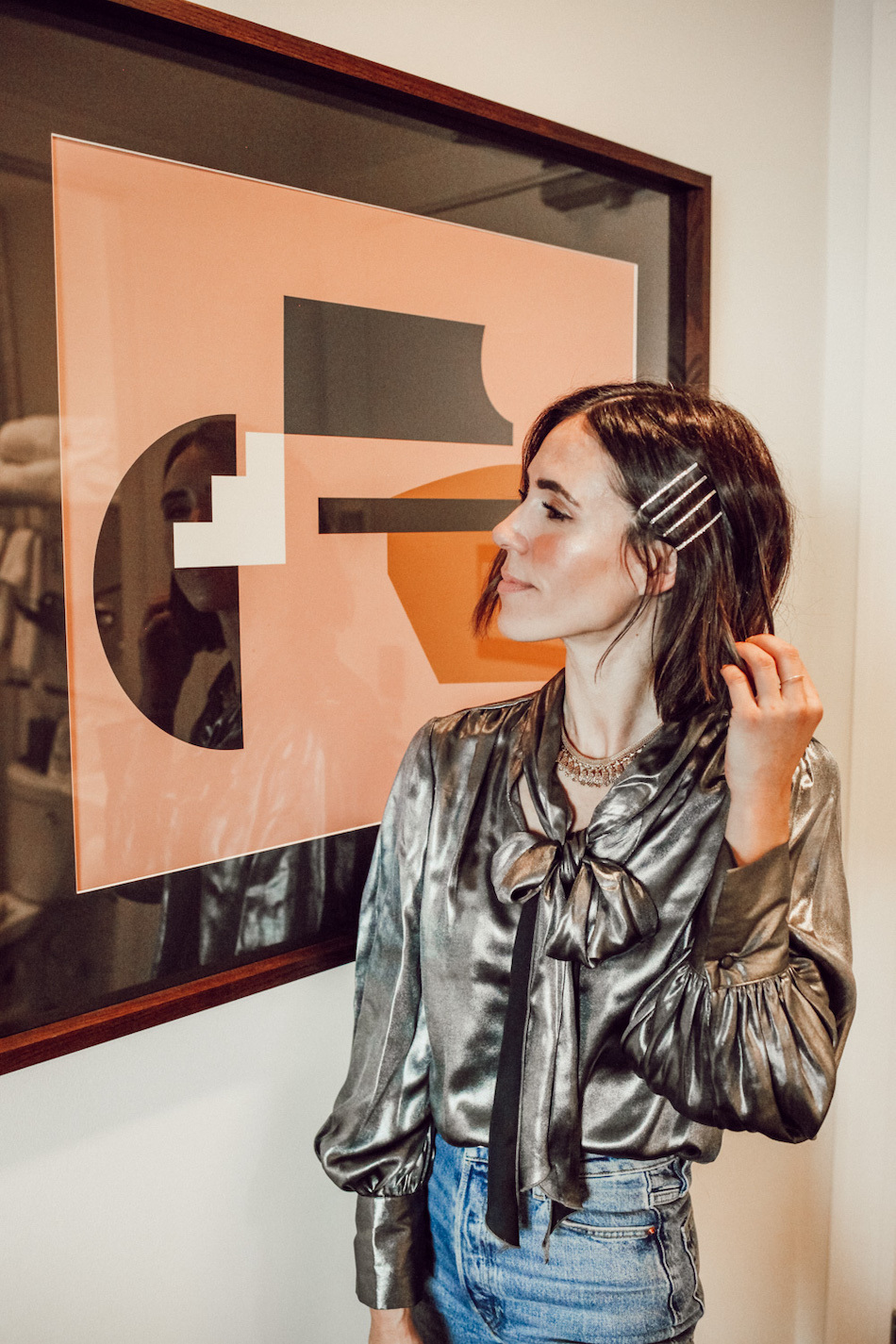 Friend Holiday Party: Half Ponytail with Ribbon
Looking for something a little more playful and less trendy? When celebrating the holidays with your friends, go for something a little more playful, because you can! Using the same Conair curling iron, grab small sections and give each area a light beachy curl! You can achieve this by starting at the scalp and wrapping the hair around the barrel but leaving about 1 inch of your ends out. This helps achieve that effortless beachy curl!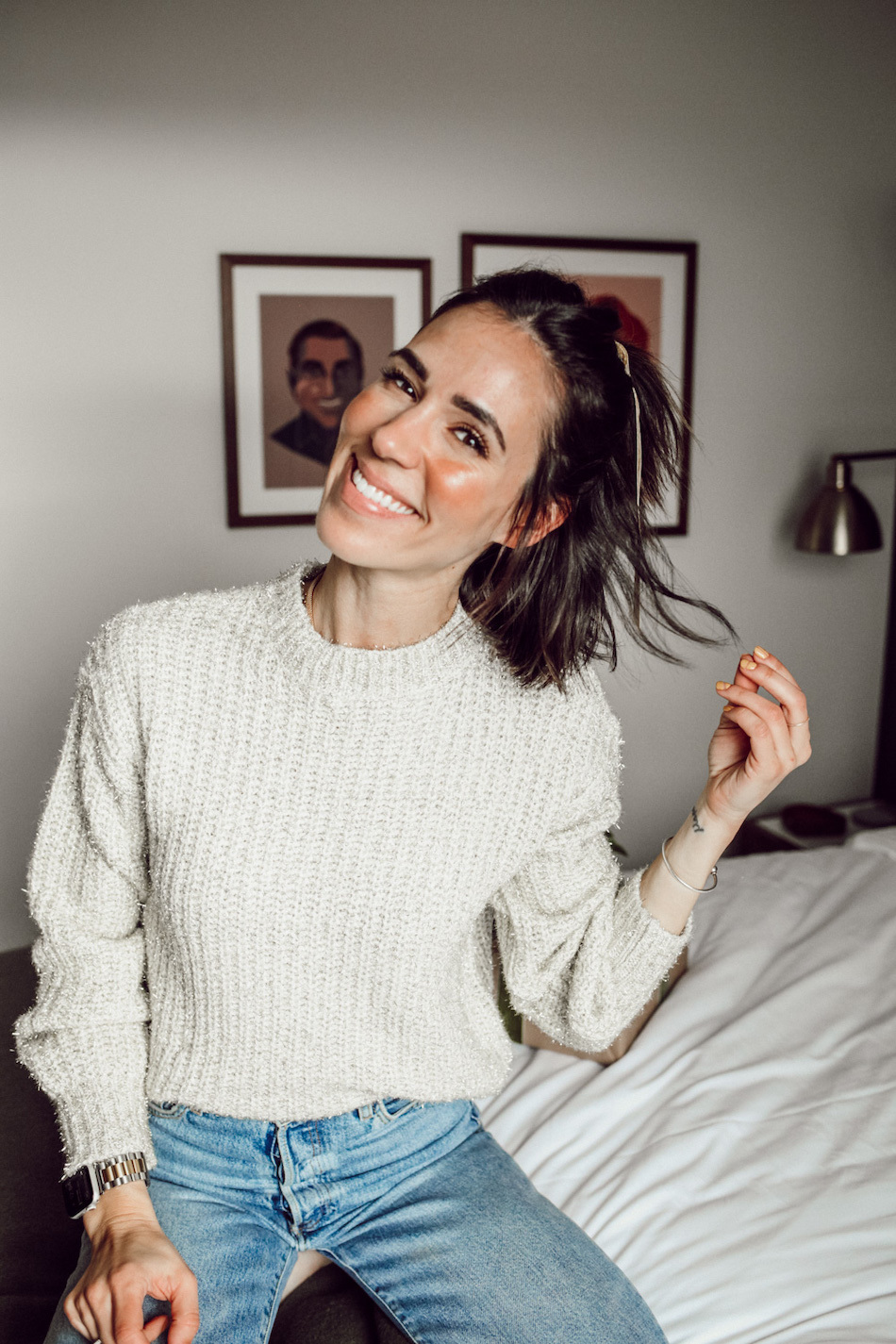 Once your hair is curled, divide the sections to create your half ponytail. Secure the top half of your hair in a hair tie and pull it tight! Use a fun and festive ribbon to disguise the hair tie; I used this velvet ribbon that I LOVE using for gift wrapping! It's a holiday fabric that is multi-functional! Finish your look off with some texture spray by spraying up from your ends to finish off those curls!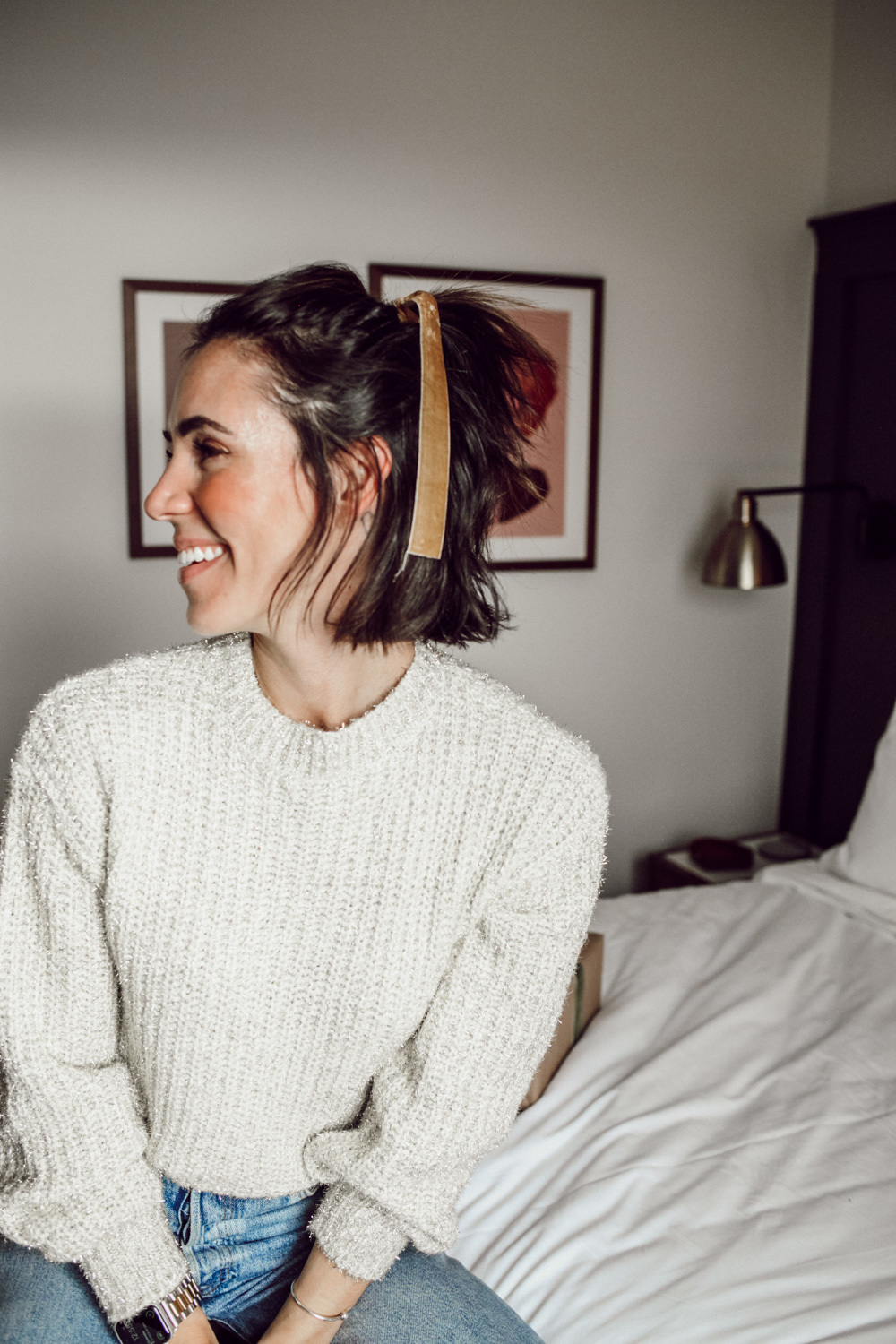 Holiday Work Party: Slick Bob
When it comes to work holiday parties, I tend to air on the side of conservative in all areas. It's fine to stand out at a holiday party but do it for the right reasons. A slicked back look is something that is easy to create but can give your look the elevated element it needed, all while still giving you holiday glam. Additionally, the simple hairstyle allows you to get more playful with your makeup such as incorporating a bold lip!
1875 Watt Ion Choice Dryer

By Conair

Shop Now
To start, I used a hair dryer to straighten any flyaways. You can do this by bringing the hair dryer to the top of your head by your part and pointing it down on an angle and combing it straight using the Conair Tangle Pro Brush. This helps get rid of those pesky flyaways and creates a nice foundation for before you start to flatiron.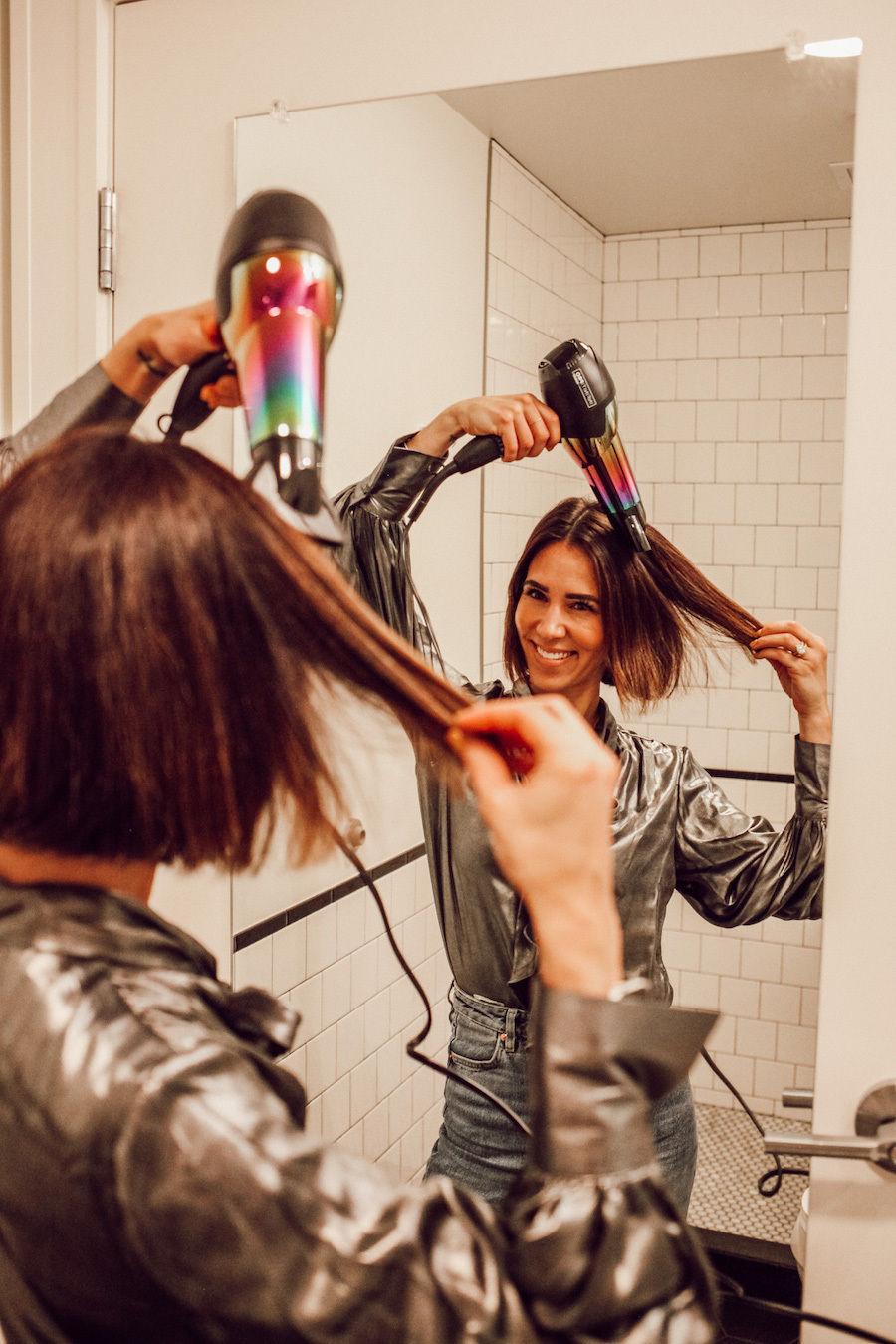 Tangle Pro Cushion Brush

By Conair

Shop Now
To achieve this look, I used the 1-inch Rainbow Titanium Flatiron InfinitiPRO by Conair. The technology in the flat iron helps protect against heat damage and controls frizz to create a smooth, shiny look! Let's not forget that we need to protect our hair in the process!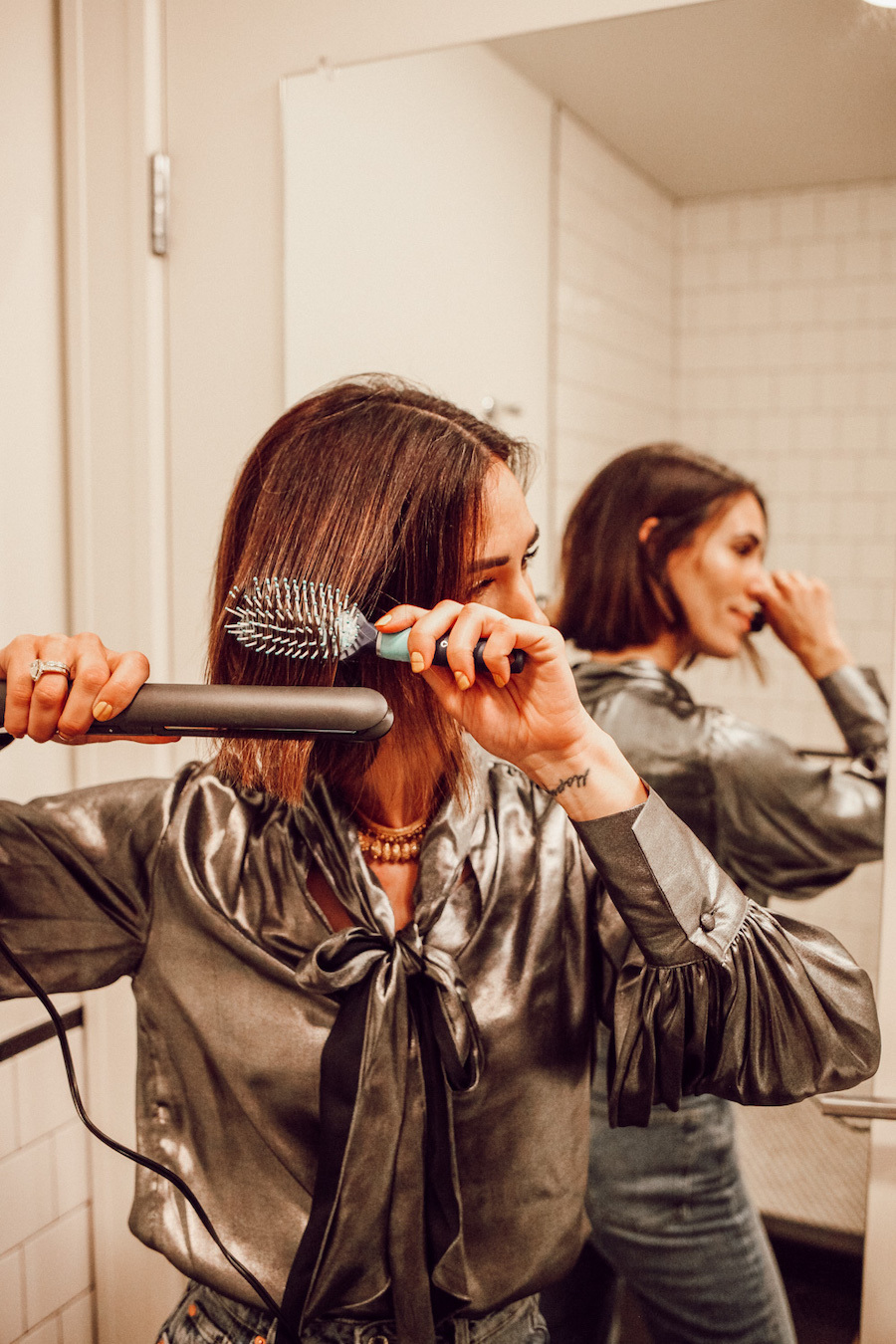 InfinitiPRO 1-inch Rainbow Titanium Flat Iron

By Conair

Shop Now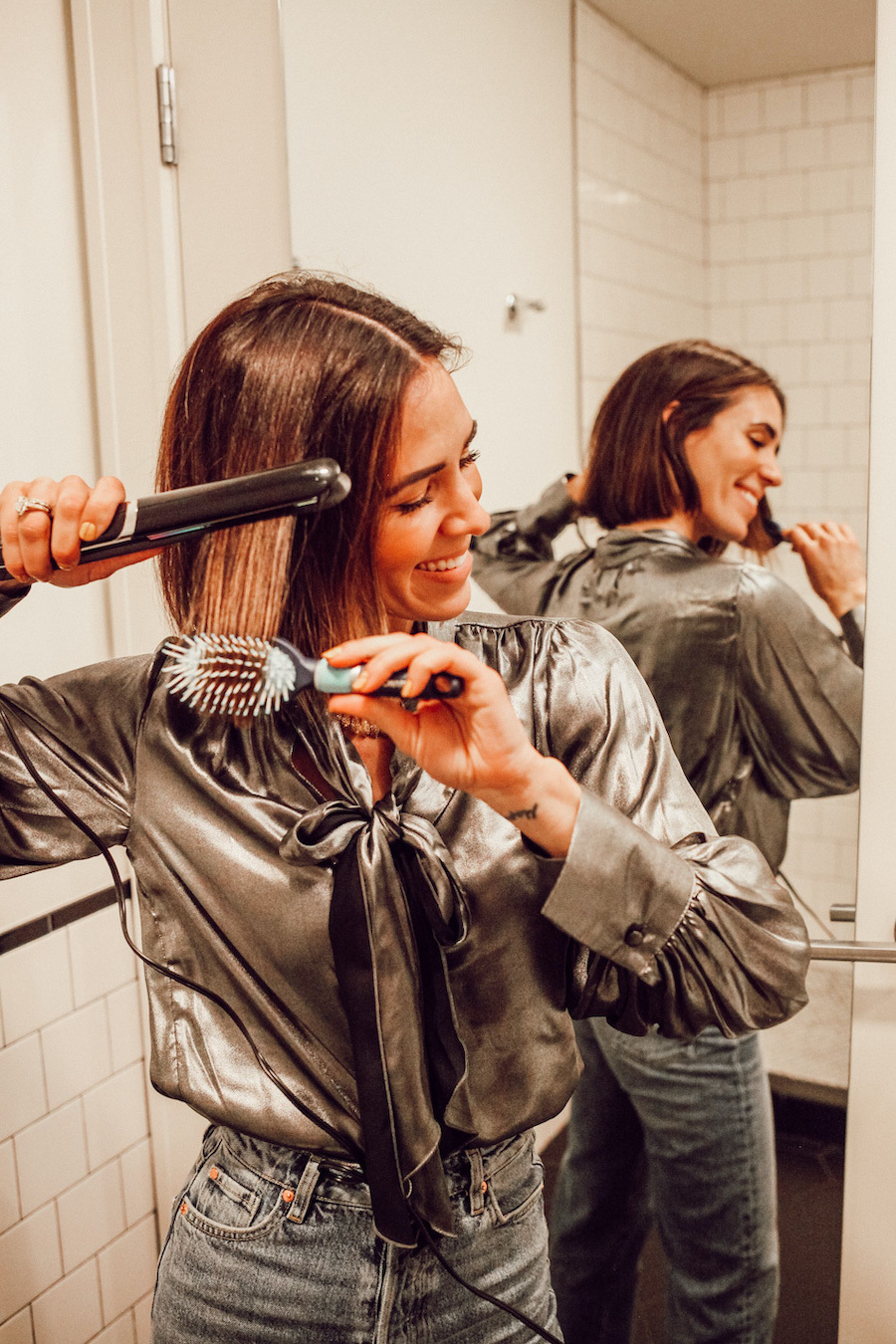 After you have completed drying, grab the flat iron and start picking up small sections with your brush and following through with the flatiron for that shiny effect on your hair! Finally, tuck your hair behind your ear and top off with a good holding spray to keep those flyaways at bay!