Healthy Chocolate Lover's Banana Bread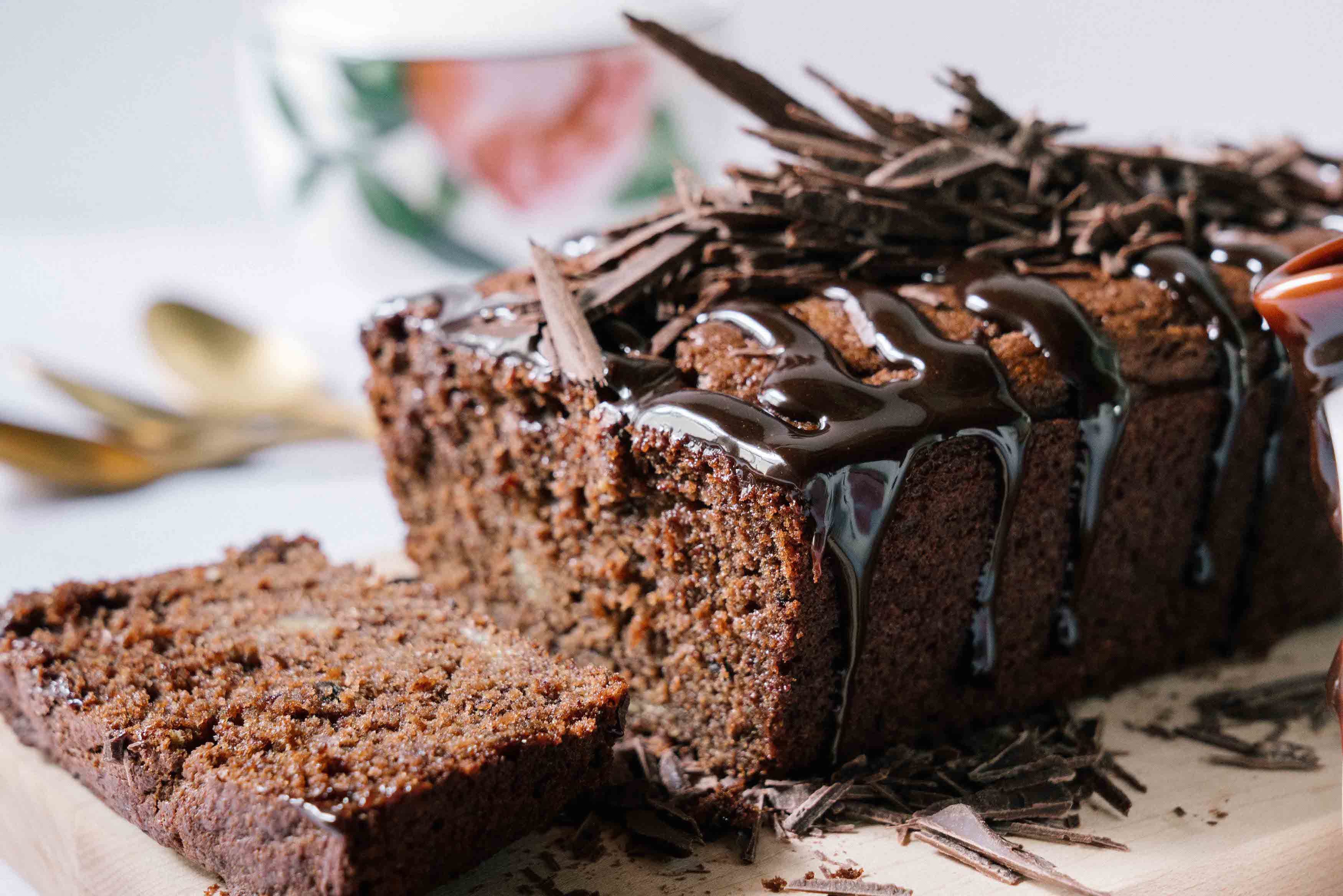 In our day-to-day, my husband Chris and I work in recipe development and food photography/videography. One client required a consistent stream of perfect bananas for shoots. And I mean perfect. Which if you've ever purchased bananas before with a certain look in mind, you know it's basically impossible to catch them at the perfect stage. One minute they're green, the next minute they've become the banana equivalent of applesauce.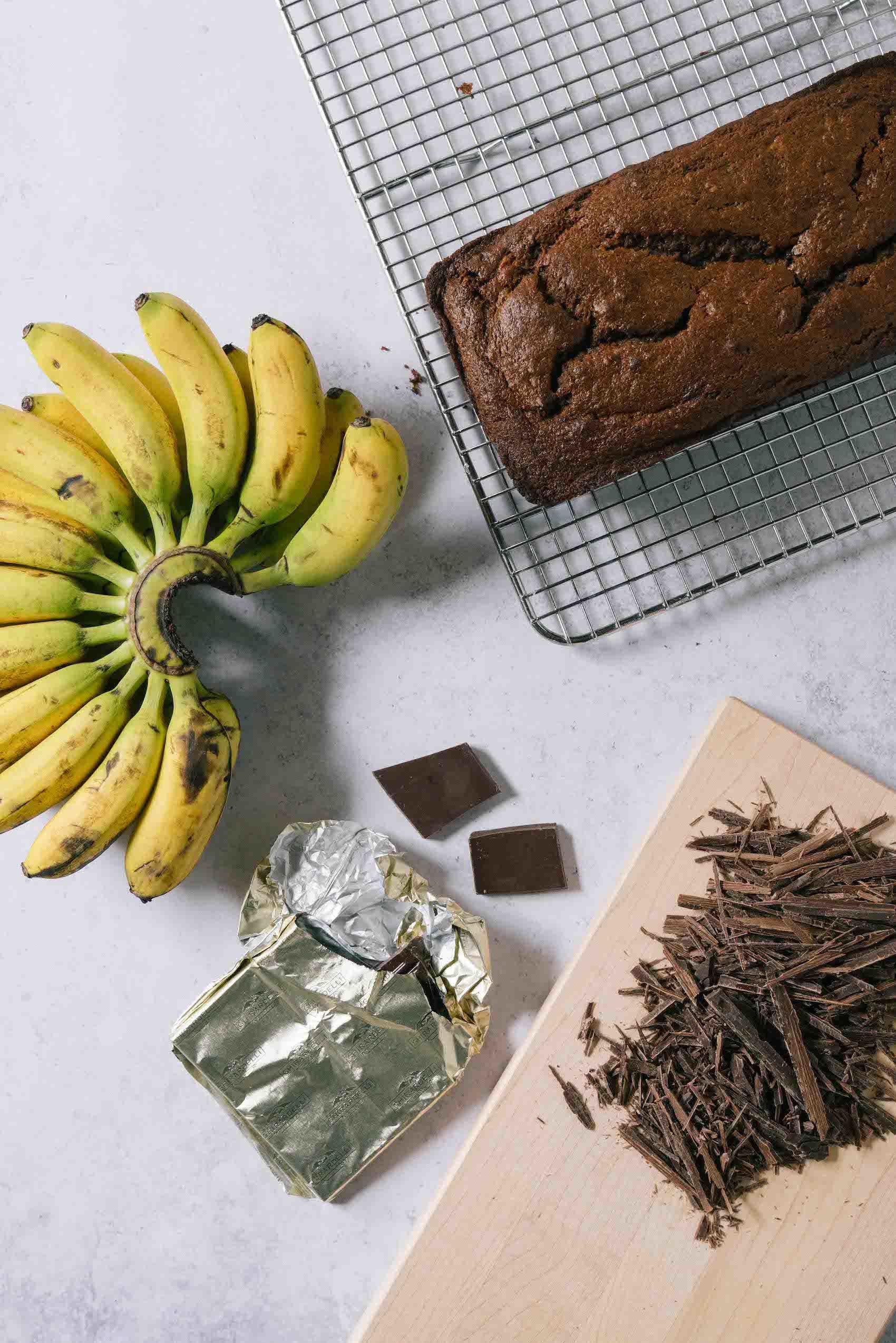 Needless to say, my skill level in the banana rescue and re-use department has exceeded my wildest dreams (as has our consumption of banana smoothies). Besides freezing peeled, sliced bananas flat on a tray and then bagging them, the easiest use for ripe bananas is classic banana bread. Which, of course, we have changed so it is no longer classic banana bread.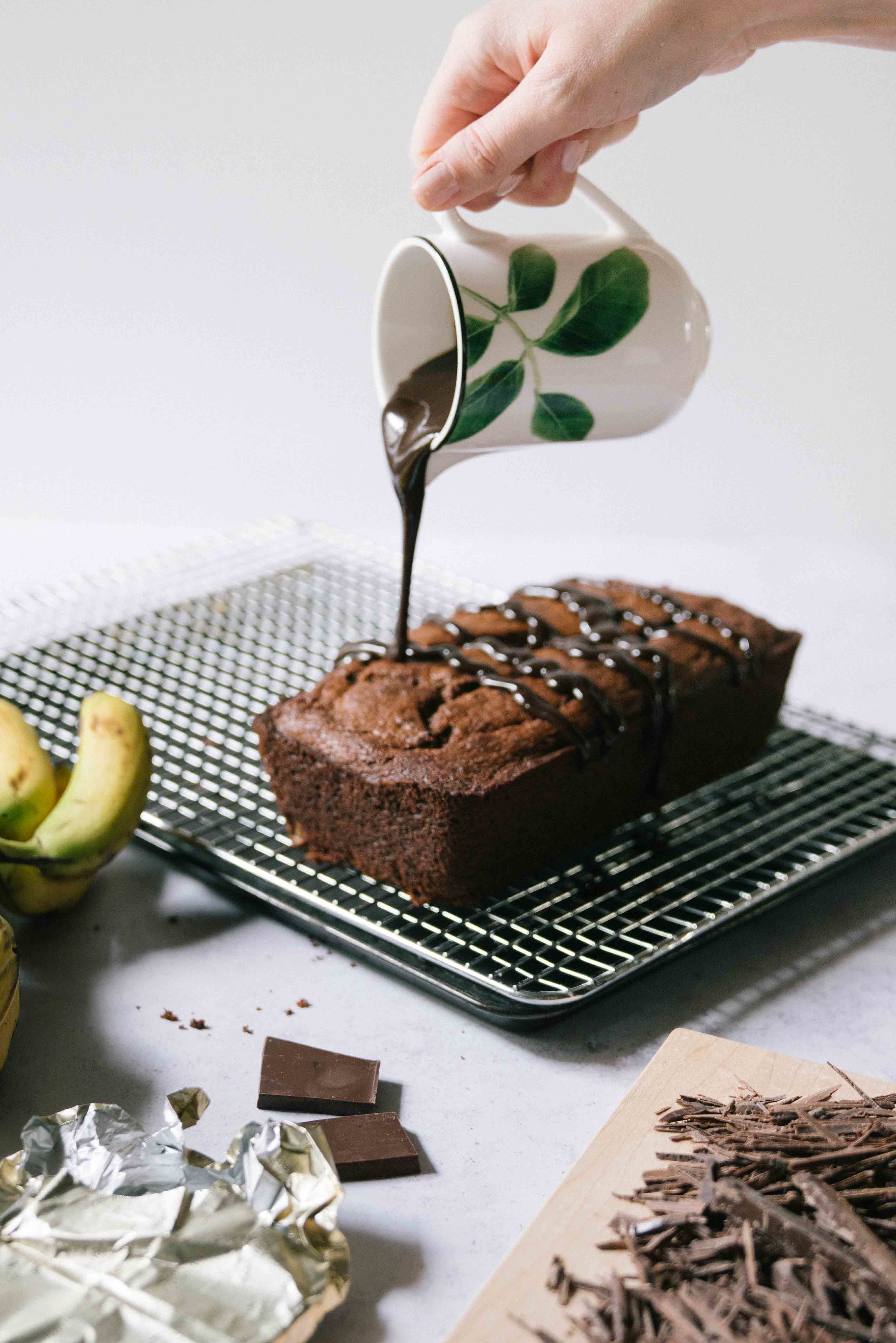 Quick breads, like banana bread are so easy to make and adjust since they do not rely on the sometimes fickle nature of yeast. As long as you have a correct proportion of wet and dry ingredients with a binder and a leavener, you can start to customize your recipe. In this recipe, I used whole grain oat flour and whole wheat flour. Oat flour has a nice subtle but different flavor and since oats are higher in protein than some grains and contain more soluble fiber than any other grain, I thought it would be a nice swap in. This recipe also uses Greek yogurt for another protein boost.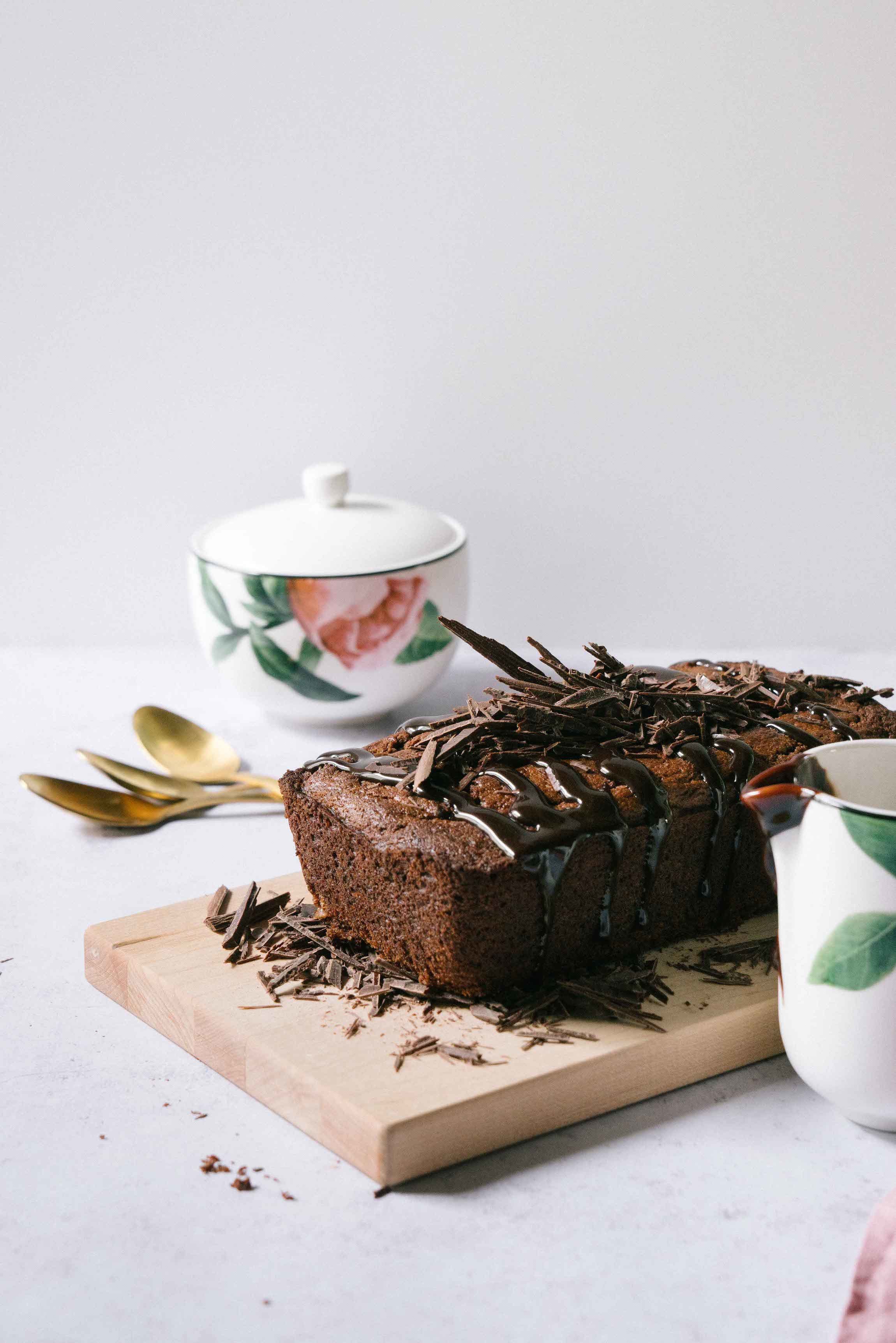 Oh… and did I mention there's chocolate? I think that's why we are really all here. The bread itself contains cocoa powder but, if desired, you can top it with the chocolate drizzle of your choice. The chocolate is paired with both cinnamon and vanilla extract, which, in my chocolate consumption opinion help actually make it more chocolate tasting.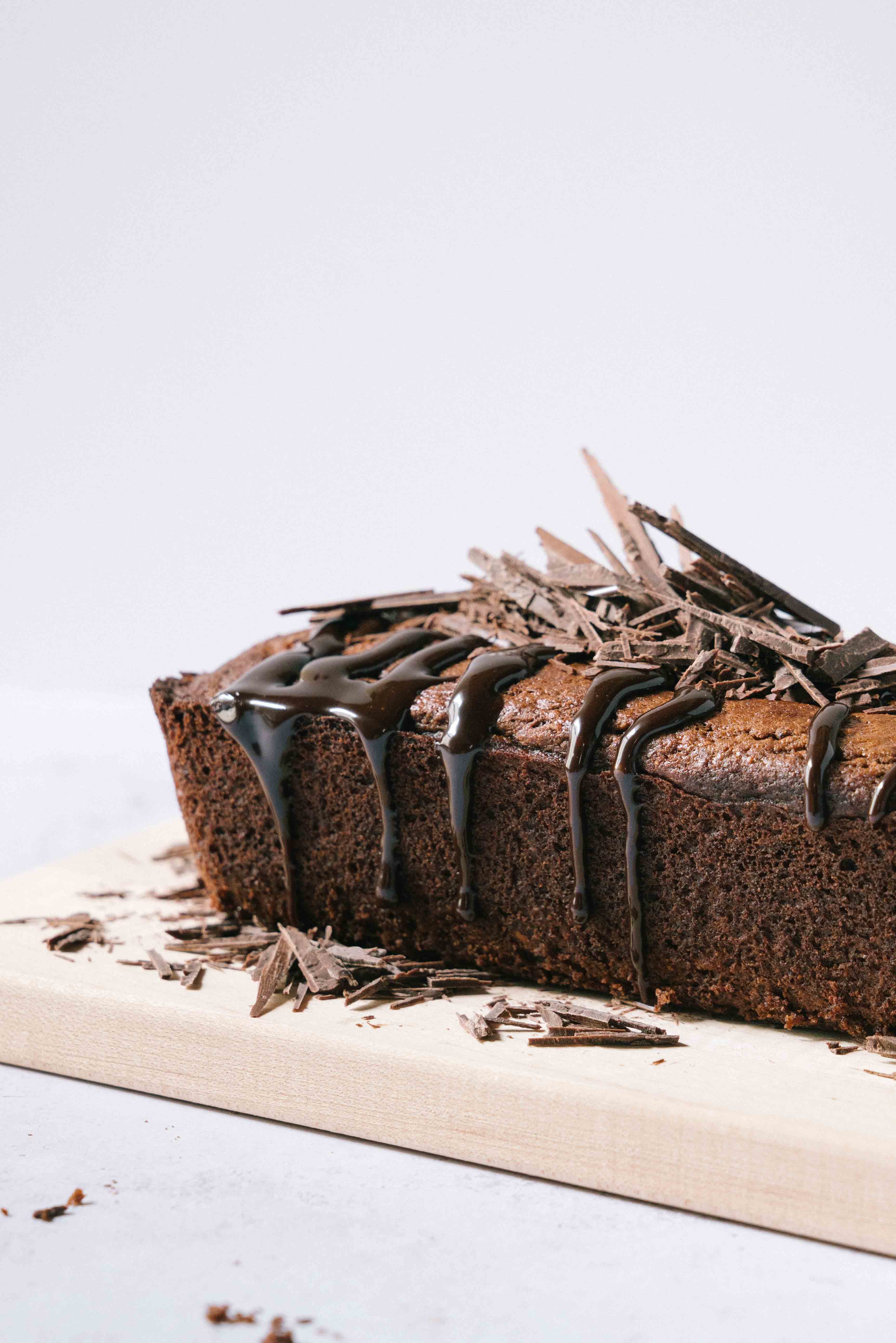 If you don't have ripe bananas, don't worry. To ripen bananas, break them into individual, still peeled bananas. Place on a baking sheet and bake at 350 F for between 5-7 minutes (depending on the ripeness you're starting with). The banana peel will turn very dark brown. Open the peel and you'll get a nice mushy, fragrant banana.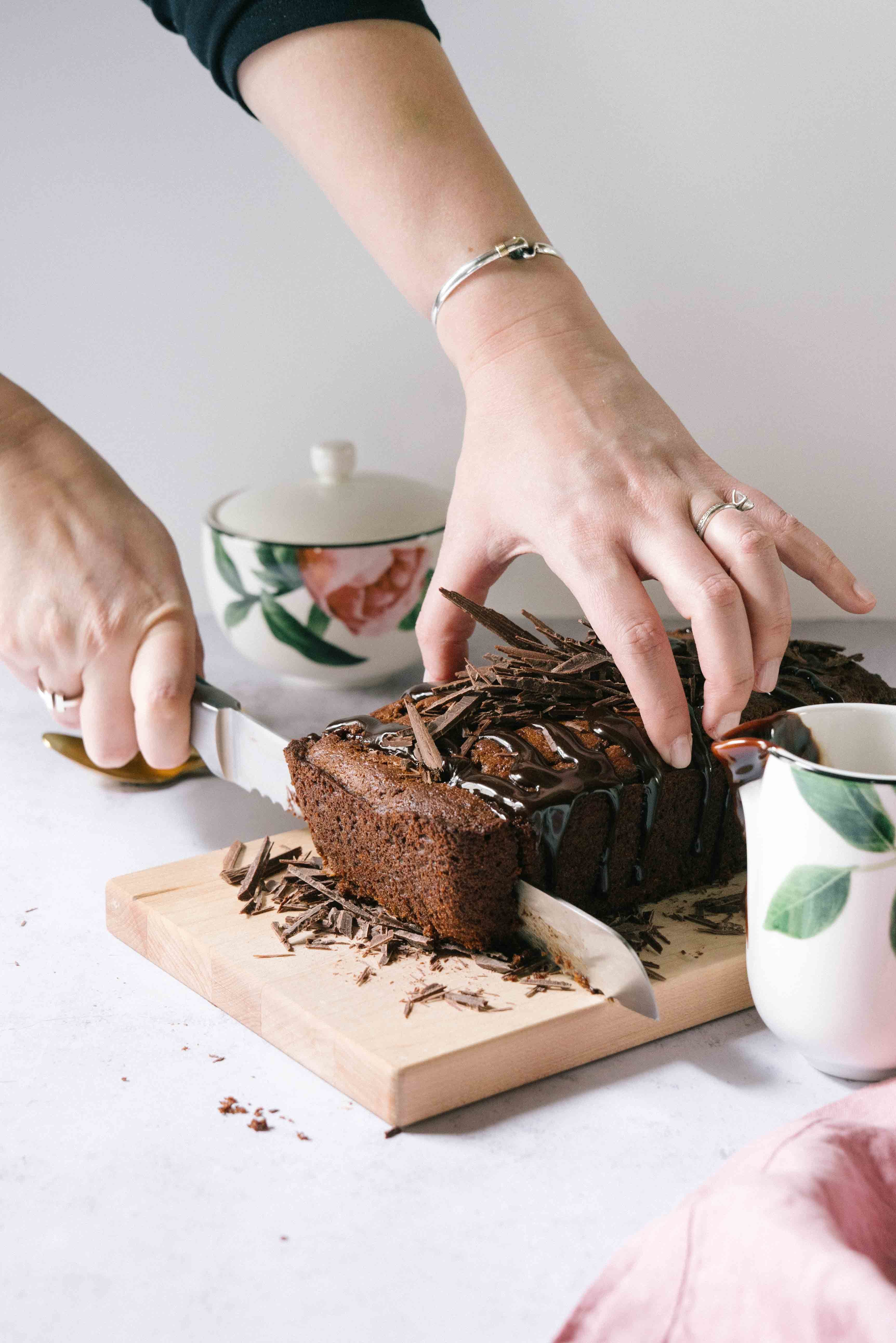 Healthy Chocolate Lover's Banana Bread
This banana bread is a healthier version of the one that you know and love with the addition of chocolate! You will never want to go back.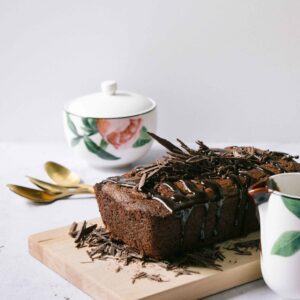 Ingredients
.5

cups

whole grain oat flour

.5

cups

white whole wheat flour

1

tsp

baking soda

.25

tsp

salt

2

tbsp

100% natural unsweetened cocoa powder

2

tsp

ground cinnamon

.5

cups

softened unsalted butter

.5

cups

sugar

1

large egg

1.5

tsp

vanilla extract

1

cups

mashed banana (2 medium bananas)

.5

cups

full fat greek style yogurt
Instructions
Preheat the oven to 350°F with a rack in the center of the oven. Lightly grease a medium loaf pan.

Combine the flour, baking soda, salt, and cocoa in a medium bowl and whisk to combine.

In a separate large bowl, beat the butter and sugar until light and creamy, about 2 minutes

Add in egg and mix so fully combined.

Add vanilla, mashed banana, and yogurt and fully mix.

Slowly add mix in the dry ingredients until well incorporated.

Pour the batter into pans and bake for 45 minutes (convection) or 55 minutes until a cake tester or toothpick inserted into the center comes out clean.

Remove from the oven and allow to rest in the pan until completely cooled.

Turn the bread out onto a rack to cool completely.

Drizzle with chocolate sauce if desired.
Nutrition
Serving:
1
g
Calories:
164
kcal
Carbohydrates:
28
g
Protein:
4.1
g
Fat:
4.6
g
Saturated Fat:
2.4
g
Cholesterol:
33
mg
Sodium:
248
mg
Fiber:
2.5
g
Sugar:
17.4
g