How to Make Doughnut Holes at Home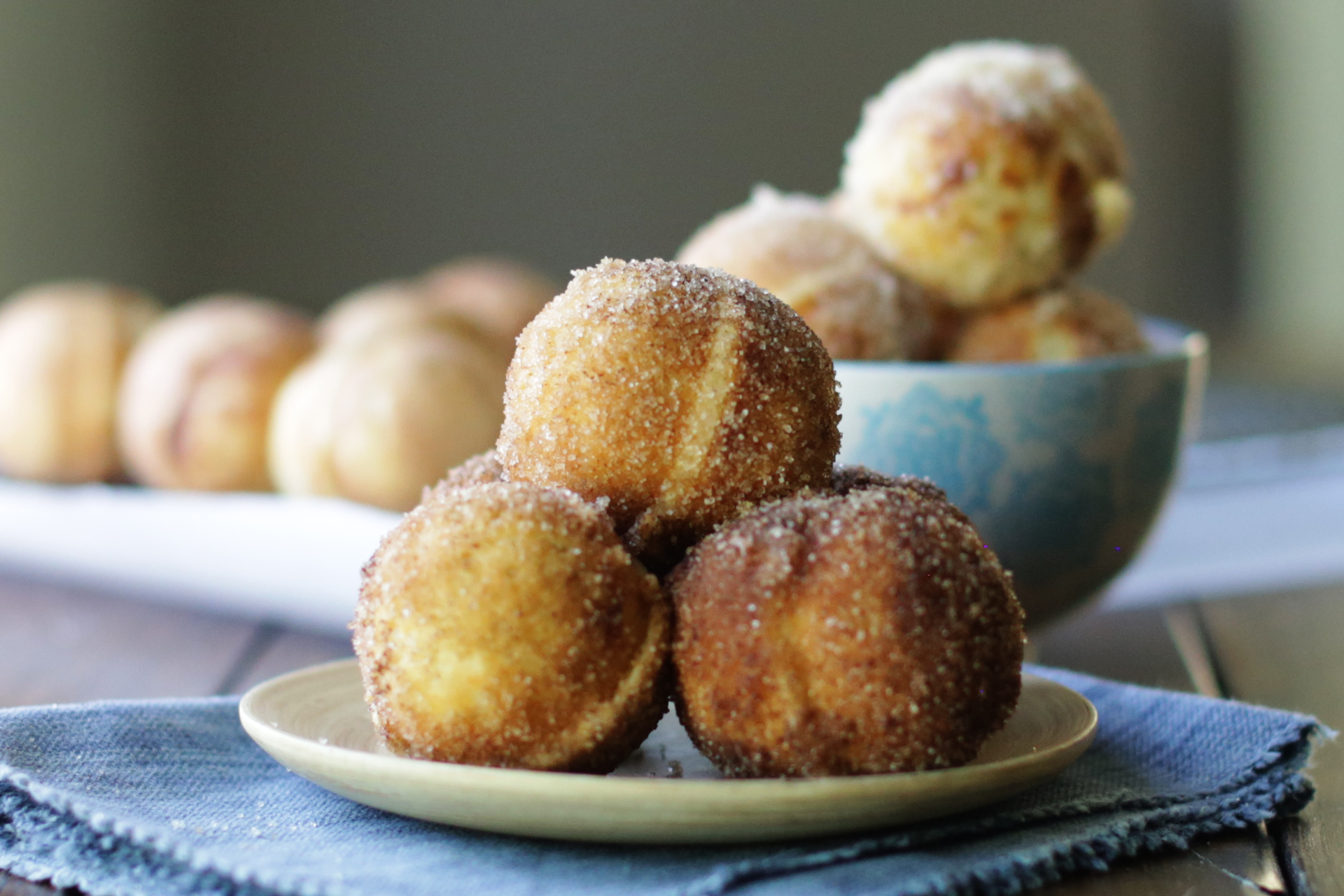 I have very fond memories of eating Dunkin' Donuts at my grandma's house in Detroit when I was just a little kid.
It was always the highlight of my mornings hanging out at Wanda's house, yes my grandma's name was Wanda lol, and asking her the second I walked in if there were any doughnuts leftover. Fast-forward 30 years and I'm still obsessed with doughnuts and lucky for me there has been a huge doughnut craze the last 5 years which means there's a doughnut shop on every corner, YES!! However, if you want to give them a whirl making them on your own, well then it's never been easier.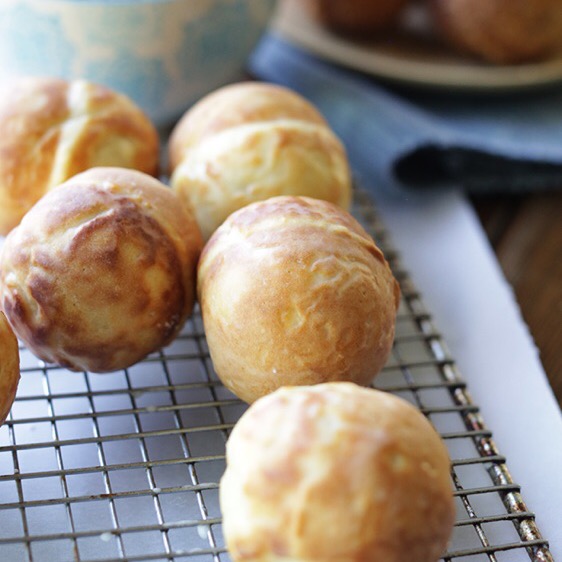 This recipe is beyond simple to make and from start to finish you are looking at under 20 minutes. Yup that's right, less than 20 minutes from the time you begin mixing together ingredients to the finished baked doughnut thanks to Nostalgia Electrics Cake Pop Bakery and Doughnut Hole Maker. Once your doughnut is baked it's all on you to top it off with something delicious. I'm a bit of traditionalist so I whipped some simple toppings that most likely you will have the ingredients already stocked in your cabinets. Let the doughnut making begin!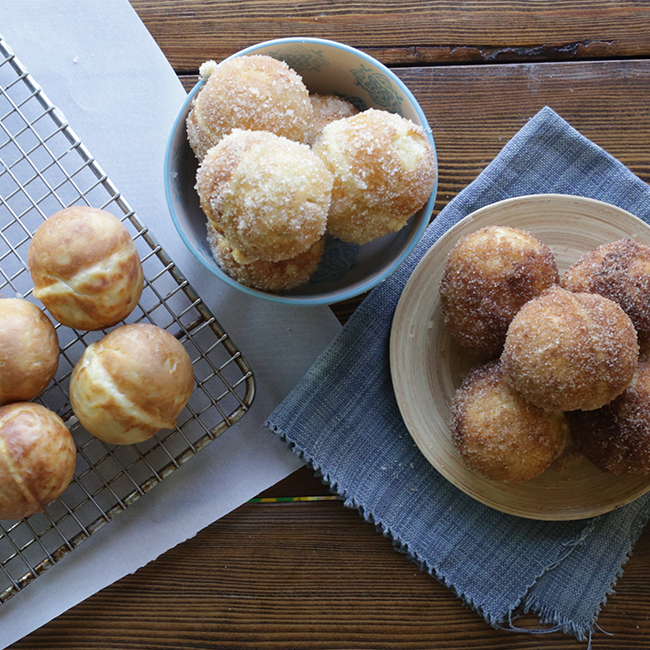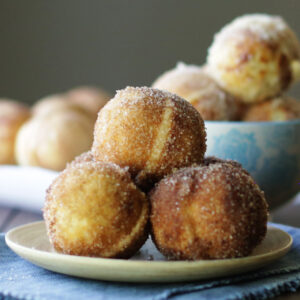 INGREDIENTS
For the Doughnuts:
3 cups of flour
1/3 cup of sugar
½ tablespoon of salt
¾ teaspoon of baking soda
½ tablespoon of baking powder
1 cup of buttermilk
1/3 cup of vegetable oil
2 eggs
For the Toppings:
1 cup of sugar
½ tablespoon of ground cinnamon
1 cup of powdered sugar
3 tablespoons of milk
½ cup of melted butter
INSTRUCTIONS
In a large bowl whisk together the doughnut dry ingredients and then whisk in the wet ingredients until combined.
Once the cake pop bakery maker is warm add in 1 tablespoon of batter to each slot and cook for 3 to 7 minutes or until golden brown. Let cool on a rack.
For the Toppings: Add ½ cup of sugar to a bowl and set aside. Combine ½ cup of sugar and cinnamon in a separate bowl and mix and set aside. Lastly whisk the powdered sugar and milk in a separate bowl until combined and set aside.
Before tossing the doughnuts in the sugar mixture coat in the melted butter. For the icing, simply drizzle over the doughnuts or dip them in.