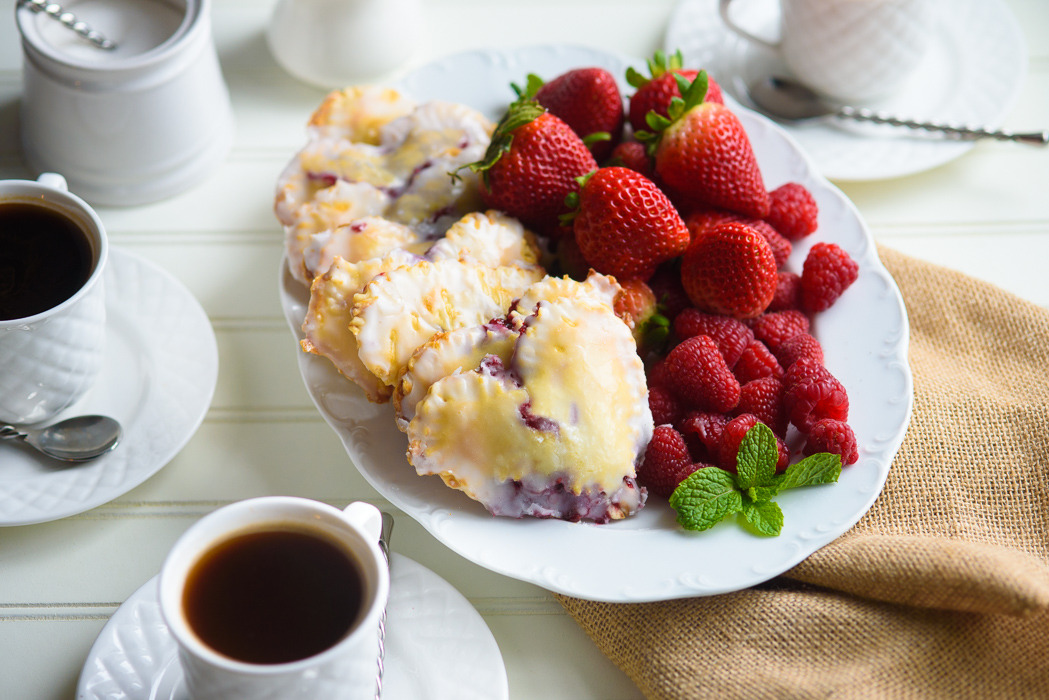 These sweetheart berry hand pies are the perfect dessert to show someone how much you care.
Cute, delicious and surprisingly easy to make – these are sure to be your new favorite sweet treat!
My husband loves pie. It's been established since we met that when I want to show him truly how much I care (or I really want something haha) that pie is a must. But pie is kind of a big commitment sometimes. The crust making. The pre-cooking the crust. The basket weaving. No longer!
These tiny little pocket berry hand pies are filled with homemade jam and cream cheese and they come together dangerously quickly. A perfect way to make them feel all warm and fuzzy inside AND still get to take that bath you've been pining over all week.
Happy pie making!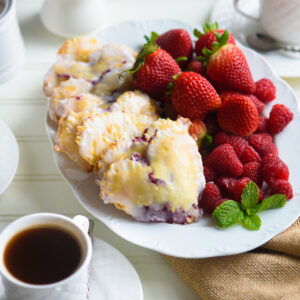 INGREDIENTS
For the Filling:
Homemade jam (or use 1 cup store bought jam):
1 cup raspberries (frozen or fresh)
1 cup strawberries (frozen or fresh)
½ cup sugar
For the Pie:

2 pie crusts
¼ cup flour
1 egg
4 ounces cream cheese
1 ½ cups powdered sugar
¼ cup milk
INSTRUCTIONS
Preheat oven to 365.
Make jam: add raspberries, strawberries and sugar to a medium saucepan and bring to a boil. Smash berries with a muddler or potato masher to break down as you heat.
Boil over medium high heat, stirring frequently, until thick and jam like consistency (about 10-15 minutes).
Roll out pie crusts on floured surface.
Cut out equal number of hearts with a heart cookie cutter. Separate half for the bottom and half for tops. Roll the tops out slightly larger with rolling pin (this helps them stretch around the filling without rupturing.
Place bottoms on a silicone or parchment lined cookie sheet.
Whisk egg together and brush edges of dough with egg wash.
Add a scant tablespoon of cream cheese and a tablespoon of jam to each pie. Top with crust and crimp edges with fork.
Cut vents in each pie and brush with remaining egg wash.
Bake 15-20 minutes until golden brown.
While they bake whisk together powdered sugar and milk for glaze.
Dip the pies into glaze while still warm and place on cooling rack. Allow to fully cool and harden (can be sped by placing in refrigerator).