An Ode to the Old School Birthday Cake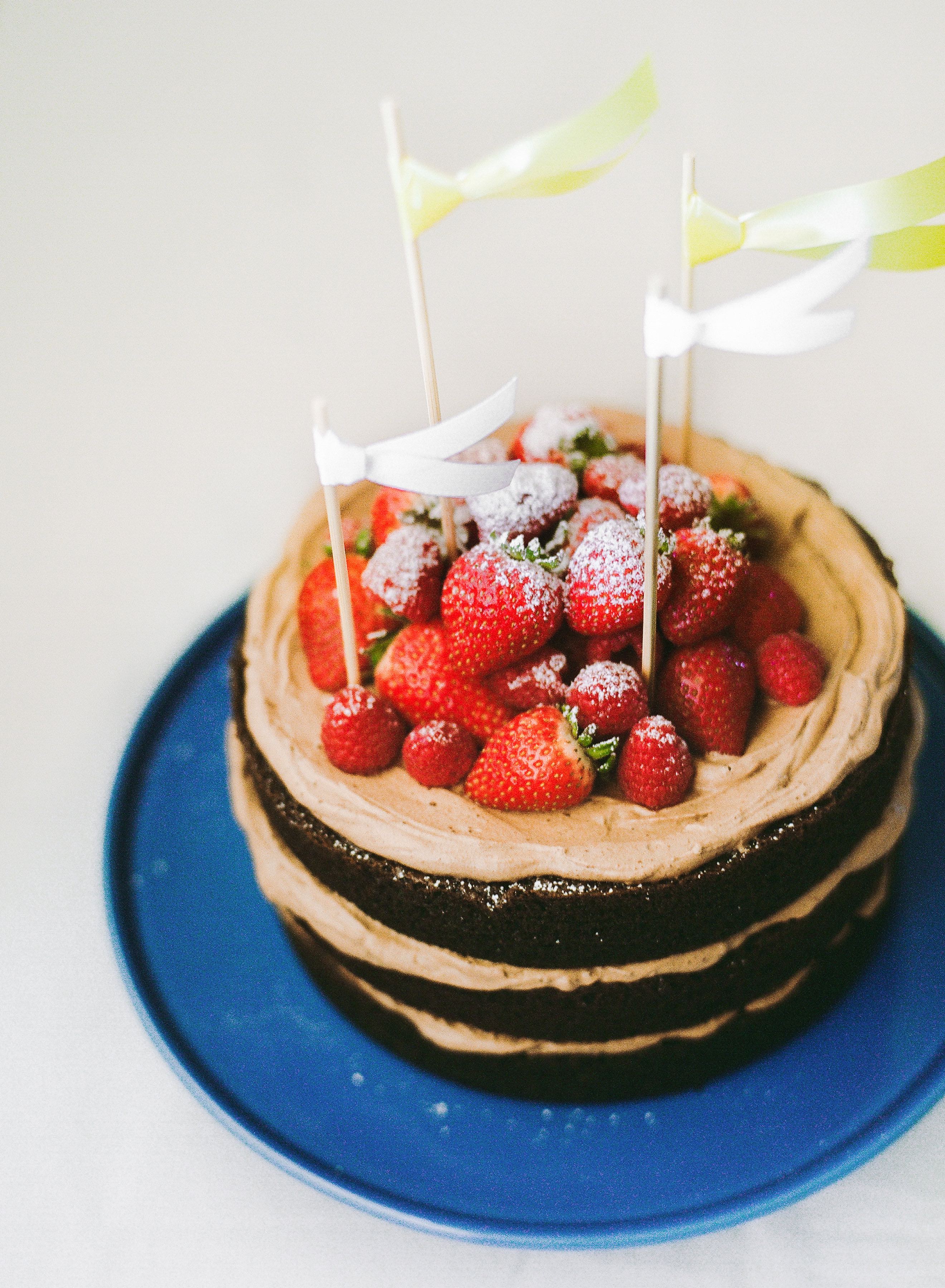 A heartfelt manifesto for the return of the made-with-love, made-at-home, perfectly imperfect birthday cake.
Is there anything more genuine than a homemade birthday cake? Someone going through the trouble of dragging out bowls and spoons and messing up thei rkitchen to celebrate the day of your birht is, in my book, the sincerest form of love.
In recent years, the standards for "homemade" birthday cakes have risen to impossible heights. If you believe Instagram and Pinterest, a cake isn't a cake unless it's six layers high, draped in pastel fondant and dotted with gum-paste peonies. It's too much pressure, frankly, and takes all the fun out of bithday baking.
I was lucky to grow up in a home that treasured homemade birthday cakes. The cakes of my childhood were not "Pin-worthy" or "Instagrammable," yet I remember almost every one of them. Sometimes they were several layers high, sometimes just a single. And they were always decorated in a way that screamed "effort."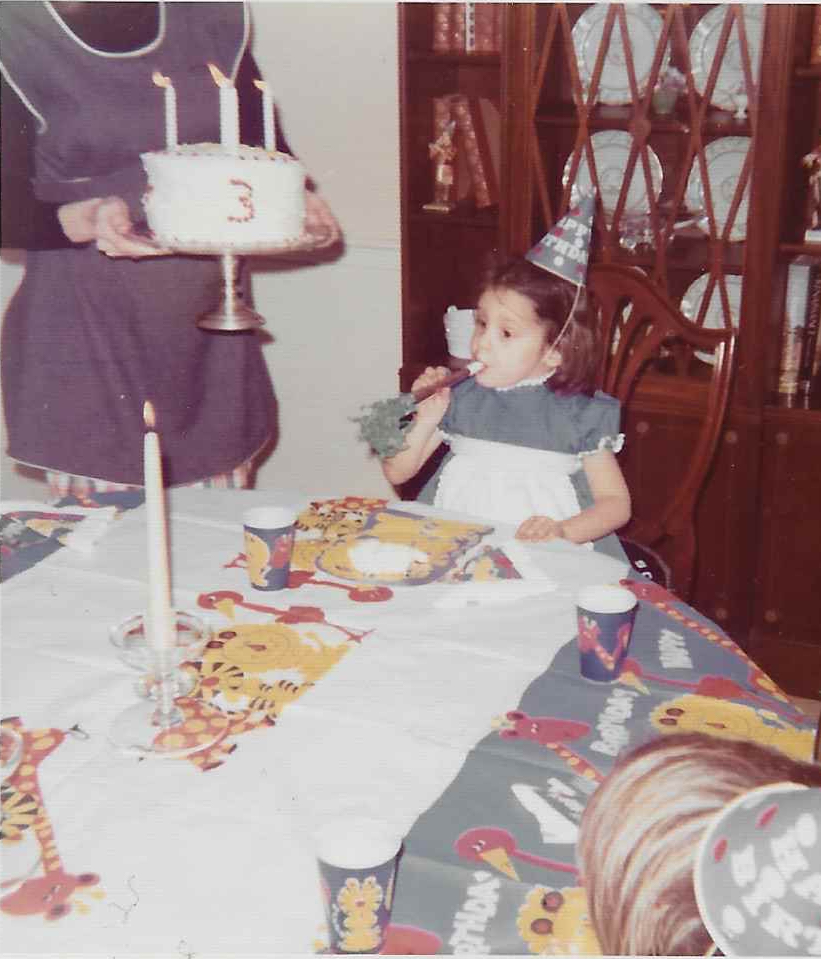 For my third birthday, my mother spelled "three" in red-hots. And then there were the candles. My parents were resourceful. I suppose that's why most of the candles atop my childhood birthday cakes were pillar candles – the kind you see on dinner tables or in disaster relief kits. I can imagine the exchange between my Mom and Dad: "Oh darn I forgot to buy birthday candles again!"
"Oh please, we've got candles," my Dad would say. "These are more elegant anyway."
For your next loved one's birthday, make them a homemade cake. Drag out the bowls and spoons, get messy, and embrace the imperfection of it all.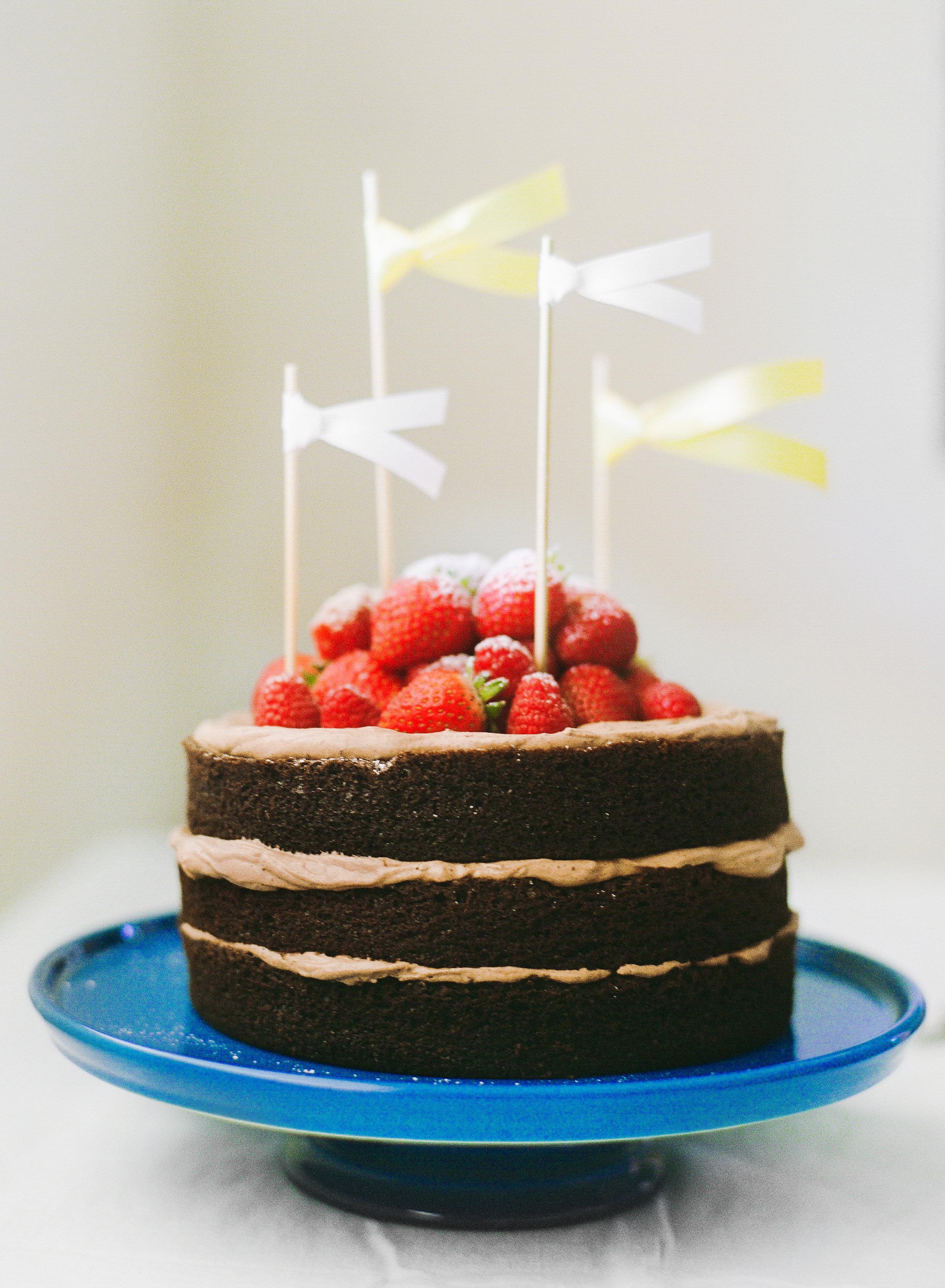 This recipe is easy as it gets. It's a flopsy-mopsy sort of cake you can dress up or down. Or skip the layering and bake it in a 9×14-inch casserole dish instead. It's so divinely delicious, no one will mind the presentation.
Classic Chocolate Birthday Cake
A heartfelt manifesto for the return of the made-with-love, made-at-home, perfectly imperfect birthday cake.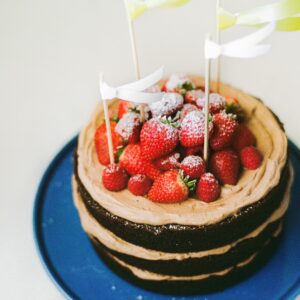 Ingredients
For the cake:

2

oz

bittersweet chocolate, chopped

1

cups

unsweetened cocoa powder

1

cups

boiling water


2.25

cups

sugar


1

cups

vegetable oil


4

eggs

1

tbsp

vanilla


1.25

cups

flour


1.5

tsp

salt


1

tsp

baking soda

For the frosting:

2

cups

heavy cream or whipping cream

1

cups

powdered sugar


.5

cups

unsweetened cocoa powder


1.5

tsp

vanilla


.5

cups

milk

For the garnish:

Gold sprinkles

Birthday Candles
Instructions
For the Cake: Preheat oven to 350 degrees.


Spray three 9-inch cake pans with cooking spray.


In a large heat-safe bowl, add chopped chocolate and cocoa powder.

Slowly add boiling water, whisking to combine. The chocolate will melt as you whisk.

When chocolate has completely melted, add sugar, whisking to combine.

Add the oil, whisking to combine.

Once batter has cooled, add eggs one at a time, whisking until smooth.

Add vanilla. Set aside.


In a smaller bowl, whisk together flour, baking soda and salt.

In thirds, add flour mixture to chocolate mixture, stirring gently with whisk until combined.

Into each pan, pour 1/3 of batter. Tap pans on counter to release air bubbles.


Bake for 22 to 25 mins, or until a toothpick or skewer comes out clean. Allow cakes to cool.

Release cakes from pans onto cooling racks.

For the Frosting: With an electric mixer on high speed, whip all ingredients except milk until frosting forms soft, slightly stiff peaks.

Thin with milk ¼ cup at a time until desired consistency.

Transfer first layer to cake stand with a cake lifter or large spatula.

Dollop ¾ cup of frosting in the center and smooth to the edge with an offset spatula. Repeat with second and third layers.

Create swirls with the spatula.

Finish with gold sprinkles and birthday candles.
Nutrition
Serving:
1
g
Calories:
708
kcal
Carbohydrates:
103.2
g
Protein:
7.1
g
Fat:
43
g
Saturated Fat:
11.9
g
Cholesterol:
44
mg
Sodium:
313
mg
Fiber:
5.8
g
Sugar:
88.9
g