5 Easy, Small Changes We Can Make to Help the Environment Everyday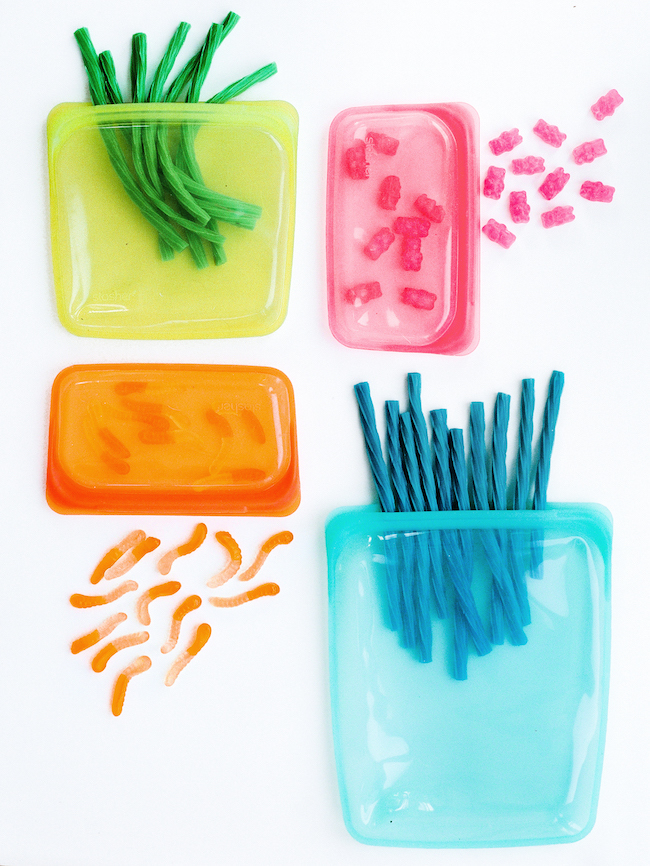 Eco-Friendly Habits for Eating & Drinking | Eco-Friendly Habits for a Healthier Backyard | Eco-Friendly Habits for Running Errands
With all the news about climate change and the heavy toll that pollution takes on our environment, it seems imperative that we each do our part to repair our Earth. But it can feel downright daunting to try to dramatically alter our lifestyles. After all, many of us were raised on the idea and reality of conveniences in the form of disposable everything.
Thankfully, there are little things we can do every day that will not only make us feel better about the way we choose to live, but also help make a collective dent in combating the negative effects of pollutants.
For Eating & Drinking
Reusable Drinking Straws
500 million plastic straws are used every single day in the United States.Sorry straw lovers. No doubt you've seen the reports of late that plastic straws present one of the biggest threats to marine life. Some 500 million straws are used every single day in the United States, with an average use time of only 20 minutes before the straw is thrown away and very likely ends up in our oceans by the tens of thousands. That is an astonishingly fast lifespan for an item that will be on the planet forever.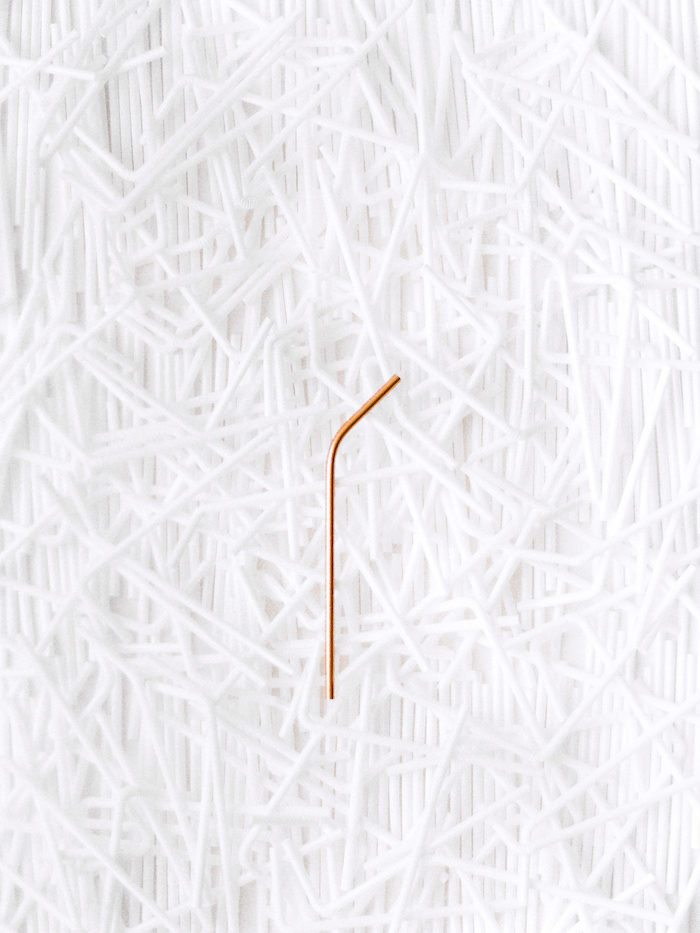 Enter the copper straw, an eco-friendly and on-trend straw for the most stylish of beverage drinkers who cannot do without their straws, but also want to preserve and protect our beautiful planet Earth. And it doesn't just stop at copper, there are plenty of other sustainable straw options that include materials like: silicone, stainless steel, bamboo, and glass.
Copper Drinking Straw

By Old Dutch International

Shop Now
You don't have to attempt to live a 100 percent zero-waste lifestyle to make reusable drinking straws a habit. Whether you want to bring them to work, a restaurant or give them as a gift to a party host, they're perfect for on-the-go lifestyles because they're super lightweight, and easily fit into a purse or lunchbox. Plus, you can stick a metal or glass straw into drinks for all temperatures so that you can enjoy your hot drinks when it's cold and cold drinks when it's hot.
Non-Plastic Water Bottles
According to data collected by GoPure, on average 50 billion plastic water bottles are consumed by Americans per year—that's Americans alone, and 90 percent of plastic bottles in the US aren't recycled.
One of the biggest ways to reduce your carbon footprint (and saving money while doing it) is parting ways with single-use plastic water bottles. For your drinking pleasure, consider investing in a high-quality steel or glass bottle that can be reused daily instead of consuming from and tossing disposable plastic bottles that end up in landfills, oceans, lakes, and streams and can take a century to degrade. It also saves you the headache of having to make sure to recycle them.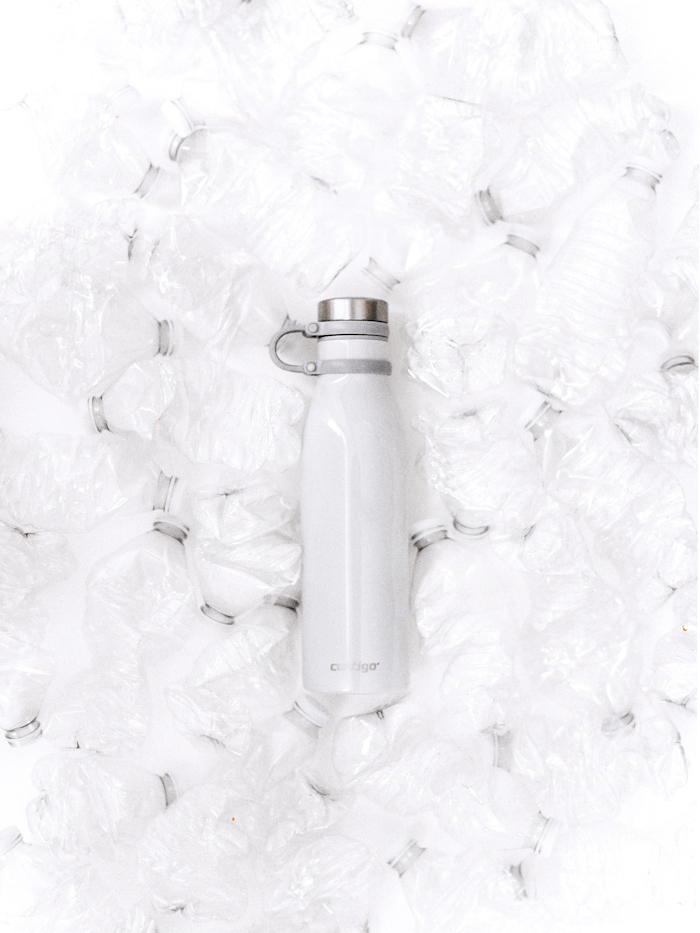 One other thing worth noting is that by avoiding plastic water bottle use, you escape the potential long-term, harmful effects of the chemicals like phthalates which have been linked to cancer and Bisphenol A (BPA) which has been tied closely to reproductive issues.
THERMALOCK Vacuum-Insulated Stainless Steel Water Bottle

By Contigo

Shop Now
Reusable Food Storage Bags
If you pack lunches for school and work, and you enjoy leftovers, you are no stranger to disposable plastic bags and containers, many of which end up littering our shores and oceans.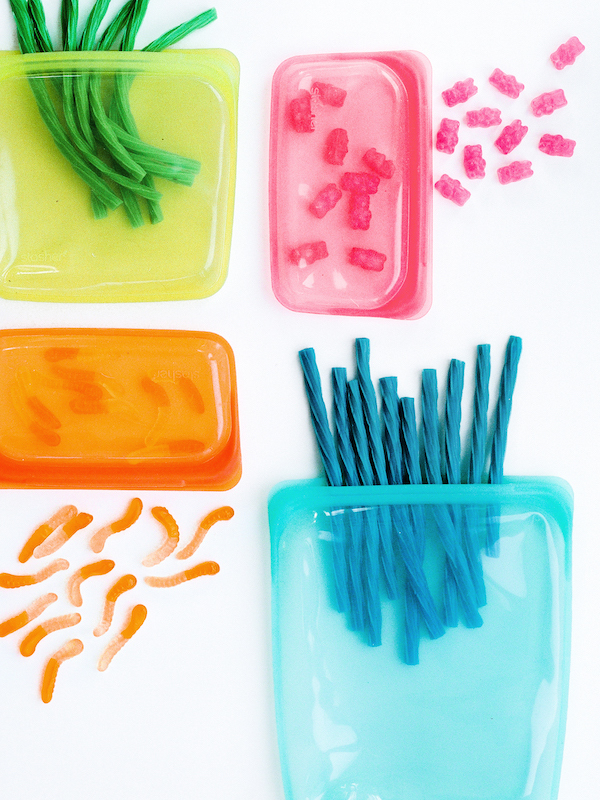 Instead, consider colorful and heavy duty reusable silicone bags.They're a safe, durable non-plastic food storage alternative that comes in a variety of sizes and still have that sought-after malleability factor so they're easy to pack in lunch bags and boxes. Not to mention, they're free of the toxic chemical compounds typically found in traditional, single-use plastic zip-lock bags.
Silicone storage bags are also highly convenient in that they are dishwasher safe and super easy to clean.
Reusable Silicone Storage Bags

By Stasher

Shop Now
For the Backyard
Composting
What is composting? It may seem like something only for dedicated organic farmers, but composting is the latest in-home trend to reduce food waste and put good nutrients back into the soil. Food scraps and yard waste together currently make up about 30 percent of what we throw away, and can be composted instead, creating an organic material that can be added to soil to help plants grow. Here are the most common compostable everyday items in your home: Household waste that should be composted:
Unused or rotting fruits and veggies
Coffee grounds, coffee filters (that only consist of filter paper, plastic keurig cartridges should be recycled), tea bags (think your ready-made Liptons, Bigelows, Twinings, Yogis and Tazos of the world) and loose leaf tea filters
Nut shells from pistachios, peanuts, cashews, pecans, walnuts and more.
Egg shells
Weeds pulled from the lawn
Shredded newspaper and office paper (make sure these aren't in color or other artificial dyes)
Shredded or torn brown paper lunch bags
Aged and deteriorating mulch like wood chips, cocoa beans, and straw
Grass clippings (filter these in thin layers if you aren't using grass clippings for homemade mulch)
Household waste that should not be composted:
Heavily processed or packaged foods that are high in preservatives (crackers, cereal, bread)
Treated wood (that has been stained or painted) and any plants that have been doused in pesticides
Uneaten animal-based protein sources like fish scraps, leftover turkey, ham or chicken.
Diseased plants
Cooking oil, grease, and charcoal ash from the grill or other cooking activities.
Dog or cat waste
Making compost keeps waste products out of landfills where they take up space and release methane, a potent greenhouse gas. Other benefits of composting include:
Homemade, nutrition-packed source of soil food that requires minimal effort on your behalf.
Reduces lawn care cost of paying for annual fertilizer ingredients.
Protection against plant disease
Improves soil moisture and retention which promotes faster, healthier plant growth.
Facilitates rainwater infiltration and replenishes water levels in nearby ponds and lakes and other local bodies of water.
Improve community air quality by minimizing the amount of toxic chemicals (like methane and carbon dioxide) released in landfills.
Tips for Easy Composting
You'll need to actively manage your compost pile on a regular basis (typically biweekly or once a month).
For pest control against small critters and insects, turn your compost every two to four weeks. If you keep your brown to green ratio level, pests will be less inclined to snoop through your compost pile.
Different items will decompose at different rates. To help level the playfield, chop up or dice larger items like sticks or thicker items that take longer to break down.
Water your compost pile at least once a week (depending on where you live) to keep it moist—though it shouldn't be drenched.
How to Start Composting
There are many different sized composters, depending on the size of your family and how much food and yard waste your household produces. If you plan to start a compost pile in your backyard or side yard, you can easily create a DIY compost bin to use for years to come by following these simple steps: Step 1: Pick a level area of your yard with good drainage that sits in the partial sun or shade for the majority of the day. Step 2: Till the soil in the designated area to help expose the compost to the bare earth Step 3: Spread straw or other materials around 1 to 2 inches thick to help let the compost breath Step 4: Start adding compost materials by lawyering wet materials with dry materials to ensure nothing clumps together in a way that stalls the decomposition process Step 5: Water the compost, but don't soak it. Step 6: To avoid allowing your compost contents to dry out or get too wet from precipitation, cover the compost using something highly permeable to air and water like wood. A cover isn't always necessary depending on where you live, so as an alternative, you can insulate the area surrounding your compost with straw. Step 7: Churn the compost by flipping it with a pitchfork, raking stick or a different lawn care tool that can help expose all contents of the compost to oxygen every two to four weeks.
Composting Inside Your Home
For easy kitchen compost bin options, look for indoor composting bins to place near your kitchen.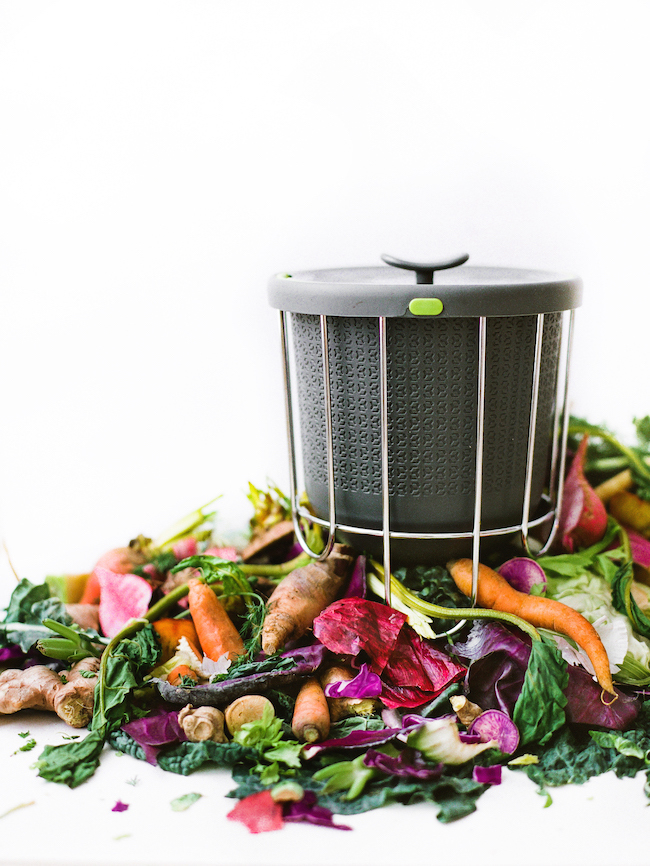 Making compost keeps waste products out of landfills where they take up space and release methane, a potent greenhouse gas. There are many different sized composters, depending on the size of your family and how much food and yard waste your household produces.
For Errands
Reusable Grocery Bags
It's time to ditch disposable grocery bags, whether paper or plastic. Luckily now, there are so many fashionable, reusable, and even insulated grocery totes such as the Packit Freezable Grocery Bag.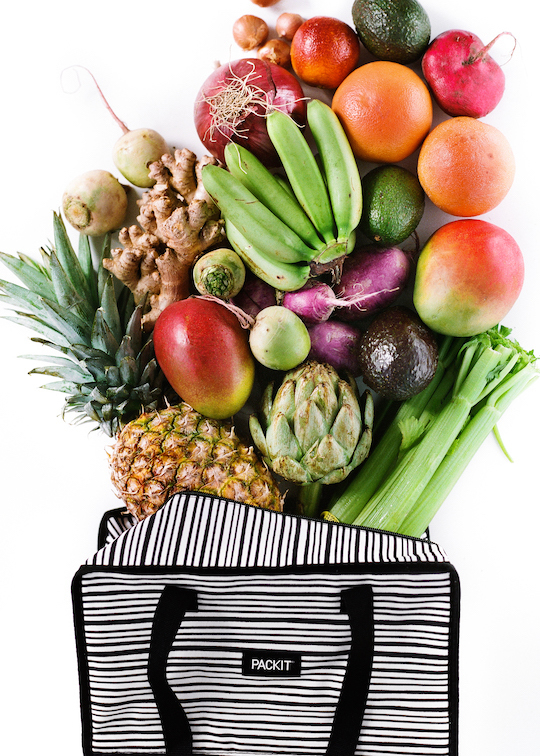 The cooling power is built into the base of the bag (just pop the bag in the freezer at night and it's good to go in the morning), so there's no need for ice packs to keep items chilled. Meat, dairy, fruits, veggies and frozen foods stay safe so you don't have to stop home to unload them while you run errands.
Other unexpected advantages of a sustainable approach to grocery shopping:
They last a long time and will support you in grocery shopping activities for years to come.
You can typically bag the groceries yourself—which might be faster and more efficient than someone doing it for you.
You don't run the risk of bags tearing in the parking lot, in the driveway or in the garage.
You can draw awareness to a brand you feel passionately about by carrying around their logo through the store.
ProTip: if you want to channel your inner French person, look into investing in a sizable canvas tote (or two) from your favorite local coffee shop, boutique or non-profit organization. Not only does it offer up a timeless, easy look that pairs well with any outfit during any season, it supports small businesses in your community too.
Want more eco-friendly living tips?
Find joy in protecting sacred mother earth by adopting an easy, environmentally conscious way of living.
Photography by Constance Mariena
This story will appear in the Spring/Summer 2019 issue of The Inspired Home Journal, titled "One Small Sip For Mankind."