7 Planet-Friendly Green Cleaning Solutions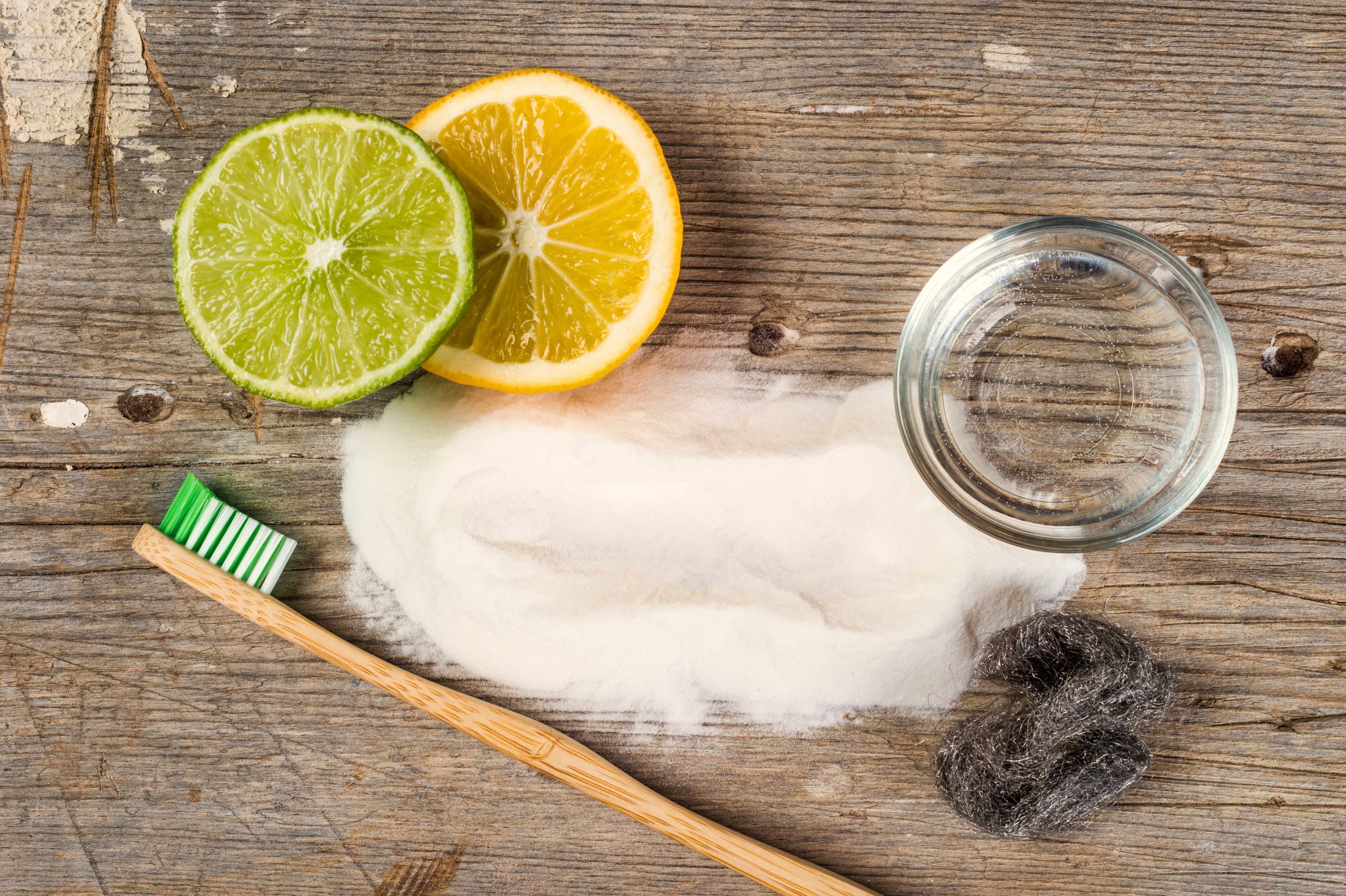 Green cleaning – without chemicals, with eco-friendly tools- is becoming a growing necessity for both people and the planet.
From baking soda as a tub scrub to using natural sponges that are safe for the compost bin, there are thousands of green cleaning tips that can help you to strip your cleaning routine of needless chemicals and wasteful materials that accumulate in landfills.
Simple green-cleaning switches we can all make include: using microfiber towels (Melissa Maker's Maker's Cloths are great!) instead of paper towels, swapping dish soaps and detergents for natural alternatives (the DIY recipes are everywhere to be had!), cleaning the toilet with a simple mix of baking soda and vinegar (1/2 cup of each works brilliantly for me) and buying cleaning products in recyclable packaging.
Today, I am thrilled to share some next-level products and tools that can help you to not just clean green, but, also, to clean deeper with less effort and more satisfaction:
The Steva can kill germs, viruses, dust mites… even bedbugs… with nothing more than water. Almost instantly, this steamer heats water to over 240 degrees and the steam it creates is pressurized. Not only can this hot steam help to remove the most caked-on dirt, the high heat helps you to remove it with greater ease. You can do everything from steam cleaning your toilet to curtains and windows, bedding and mattresses… people even use the power of steam to unclog drains! The only surfaces these won't clean are unsealed or delicate materials, electronics and the like.
These gorgeous cloths (they come in spectacular designs) made of 70% wood cellulose and 30% cotton can take the place of paper towels, dish sponges and cleaning wipes in your kitchen. They can hold 20X their weight in liquid and you can pop them in the washing machine or dishwasher to clean them and reuse over and again. When you're ready for a new one, these are ready for the compost bin.
This company was founded by a family on a mission to keep toxins far away from children, out of our homes and off of and the planet. Their starter package of completely natural and non-toxic, biodegradable laundry goodies can launch you into completely eco-friendly laundering. The concentrated laundry powder is safe for both babies and the most sensitive skin, the All-Sport wash can be diluted sprayed on laundry stains or used straight to clean dirty gym clothes, and the wool laundry balls fluff and soften your clothes while they help them to dry faster!
If you are in the market for experimentation, these divine laundry eggs filled with a combination of two minerals get activated when the egg is toss into your washing machine to create a cleansing suds, naturally. Safe for sensitive skin, both the National Eczema Society and Allergy UK are on board with this detergent system, and each Laundry Egg lasts for 720 washes!
This cleaner is packed with a delightful blend of balancing and awakening essential oils featuring Sweet Basil as it's top note. Given that I am a proponent of housecleaning as a form of magic, I can tell you that the herb Basil is known for its negative energy clearing properties and some believe it can help magnetize more abundance into life!
E-Cloth technology puts dusting and brilliant cleaning at your fingertips, literally. This glove magnetizes and traps dust when used dry, and with a bit of water to dampen it, it removes 99% of bacteria from surfaces. It is guaranteed to last for 300 washes in your laundry machine which means that it will provide you years of eco-friendly dustings and detailing for everything from countertops and china cabinets to blinds and shutters.
Not a single scent in the Citrus-Mate line of Air Freshener sprays is synthetic. High-quality essential oils and botanicals are used to create these vibrant, bright scents that sweep the air of any unwanted odors with actively charged ions, leaving your space feeling naturally renewed!
Product Roundup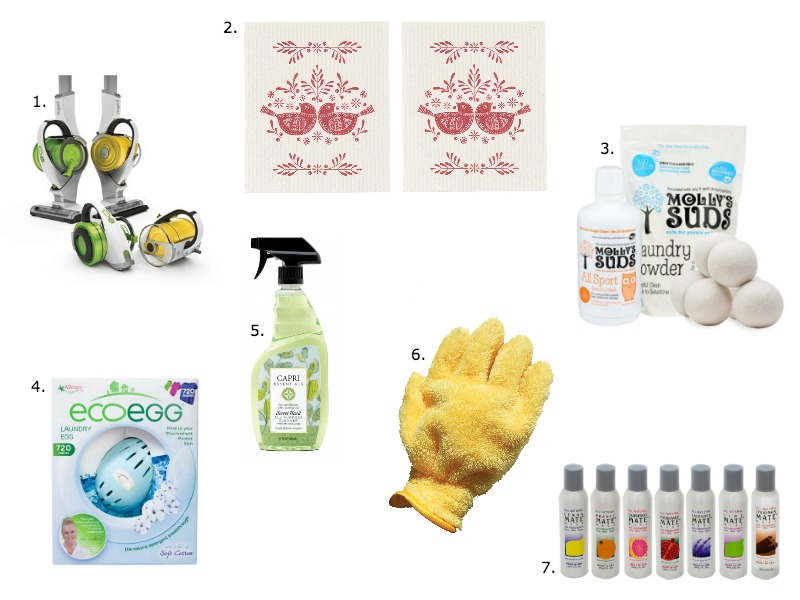 Nugeni Steva Cordless Vacuum + Steam Cleaner – https://www.mynugeni.com/collections/steamvac
Now Designs Swedish Dish Cloths – https://www.amazon.com/Now-Designs-Swedish-Dishcloths-Misspent/dp/B00Q6PI7QW
Molly's Suds Starter Pack – https://mollyssuds.com/product/mollys-suds-starter-pack/
Eco Egg Laundry Egg – https://www.ecoegg.com/product/laundry-egg/
Capri Essentials Sweet Basil All-Purpose Cleaner – https://www.capriessentials.com/products/sweet-basil/sweet-basil-all-purpose-cleaner
E-Cloth High-Performance Dusting & Cleaning Glove – http://www.ecloth.com/Room-Cleaning/Living-Room/high-performance-dusting-cleaning-glove.html
Citrus-Mate Air Fresheners – http://stores.citrus-mate.com/air-fresheners/