How to Make Homemade Pizza Dough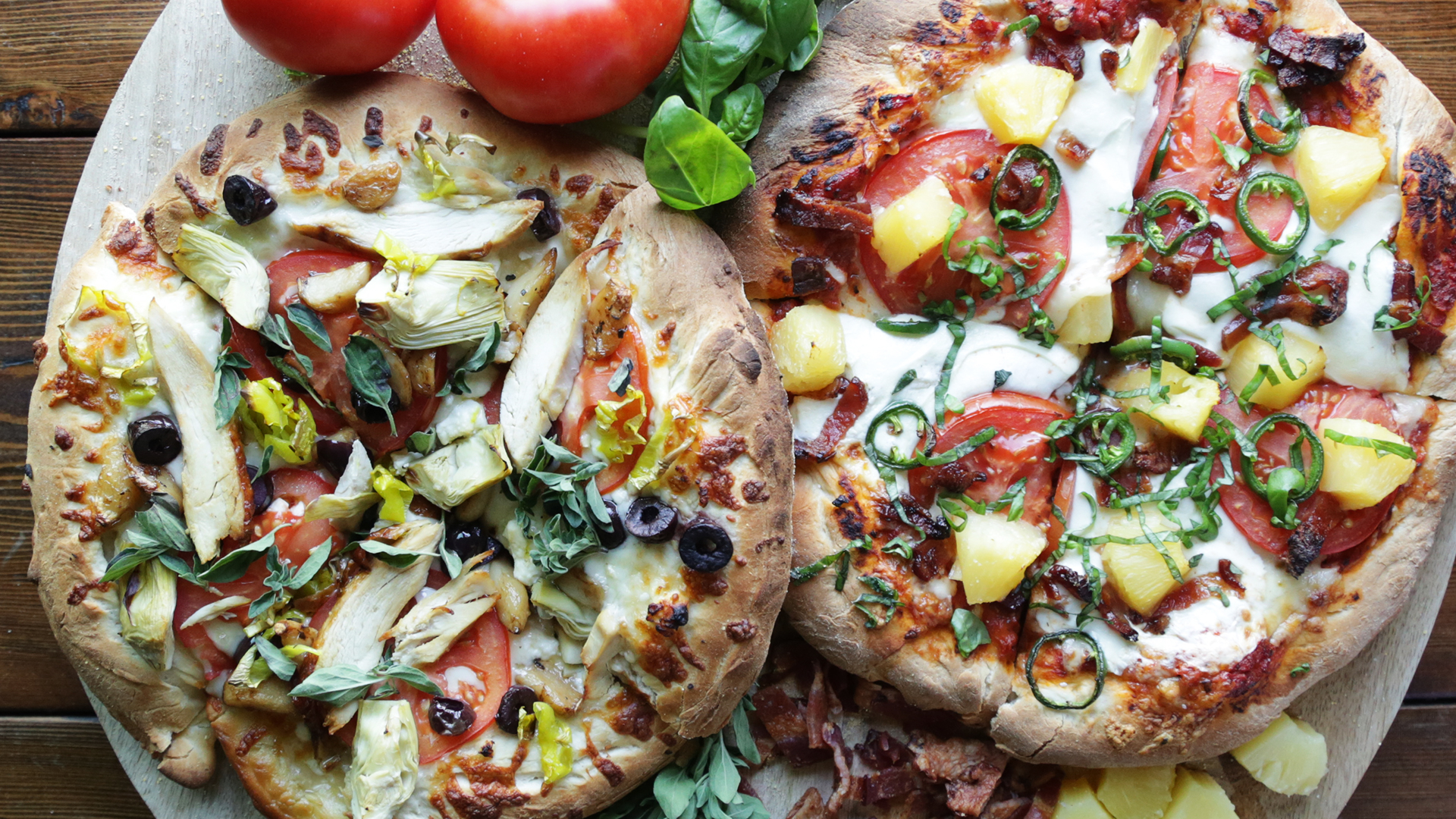 Two of my most favorite things to make are homemade pasta and homemade pizza dough. Both are a labor of love and oh so worth it when it's all done. Anything that's worth doing is worth doing right and usually requires time, just like pizza dough.
At 35 there aren't too many things that I get overly excited about. Something new my daughter does, or a sports team winning a big game might do it, but watching dough rise brings out the kid in me. It's fascinating to watch the yeast work by eating the sugar and elevating the bread. They always say baking is a science, and this is the main reason why. Even though I've made pizza dough a million times I still second guess myself. Did I mix it too much, did I not mix it enough, did I allow enough time for it to rise, I mean I drive myself nuts. However, every time this homemade pizza dough recipe turns out great 🙂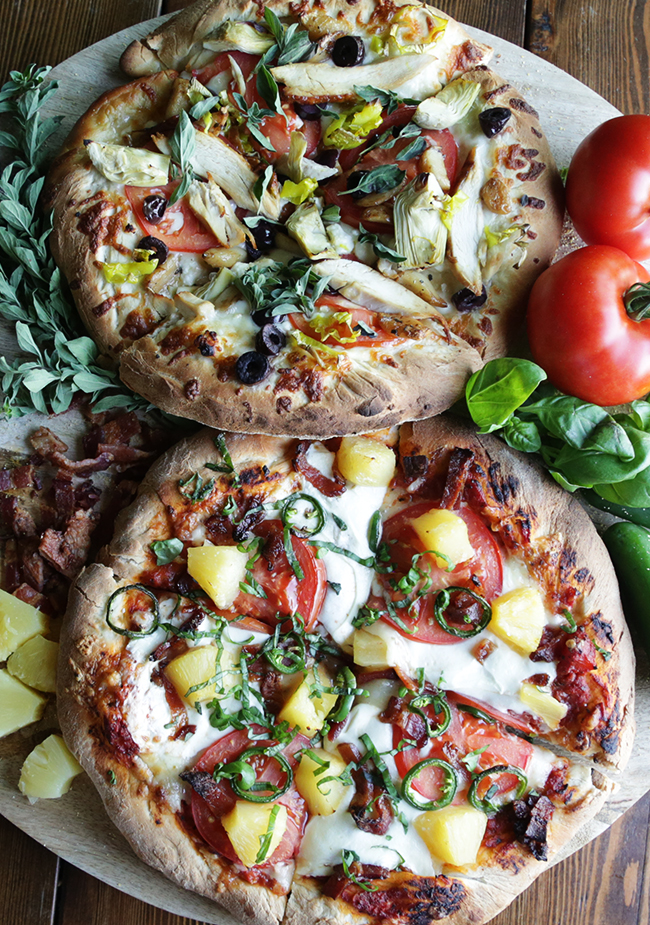 Once the pizza dough is in place the toppings are totally up to you and the possibilities are endless. Once thing I've learned with cooking homemade pizza is that it is a necessity to have a pizza stone. It browns the crust so perfectly, and honestly how it was intended to be cooked. Have fun pizza making!
Homemade Pizza Dough Recipe
Create this delicious pizza dough with a few simple ingredients, and a little bit of time.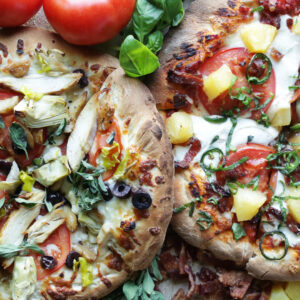 Ingredients
1.75

cups

of warm water (110° to 115°)

1

tbsp

of yeast

1

tbsp

of sugar

4.5

cups

of flour

.25

cups

of olive oil

Pinch of salt

----------

For the Hawaiian Pizza:

4

oz

of pizza sauce

1

cups

of shredded mozzarella cheese

4

slices of buffalo mozzarella

4

tomato slices

.25

cups

of chopped crispy cooked bacon

.75

cups

of pineapple chunks

1

sliced jalapeño, pith removed

1

tbsp

of chopped fresh basil

----------

For the Mediterranean Pizza:

2

tbsp

of olive oil

1

cups

of shredded mozzerella

4

tomato slices

.5

cups

of roasted garlic cloves

.25

cups

of sliced Kalamata olives

.25

cups

of sliced cooked chicken

2

quartered artichokes

.25

cups

of sliced pepperoncinis

1

tbsp

of fresh oregano leaves
Instructions
Preheat the oven to 500° with a pizza stone.

Dough: Add the ingredients to a standing mixer with the hook attachment and mix on low speed just until combined.

Cover the pizza dough and let rest for 1 hour.

Next, form 2 dough balls and cover and rest for 15 minutes.

Form each dough ball into a 12" pizza dough shell.

One at a time place the pie dough shell on a flat cookie sheet tray dusted with cornmeal and add on the toppings in order from top to bottom spreading across the pie dough shell and leaving ½" inches around the outside for the crust.

Transfer the pizza to the stone and cook at 500° for 10 minutes or until the crust is browned and the cheese is melted.
Looking for more pizza recipes to incorporate into your weekly dinners?
Check out these delicious pizza recipes your whole family will love: