Tomato & Lemon Ricotta with Homemade Pappardelle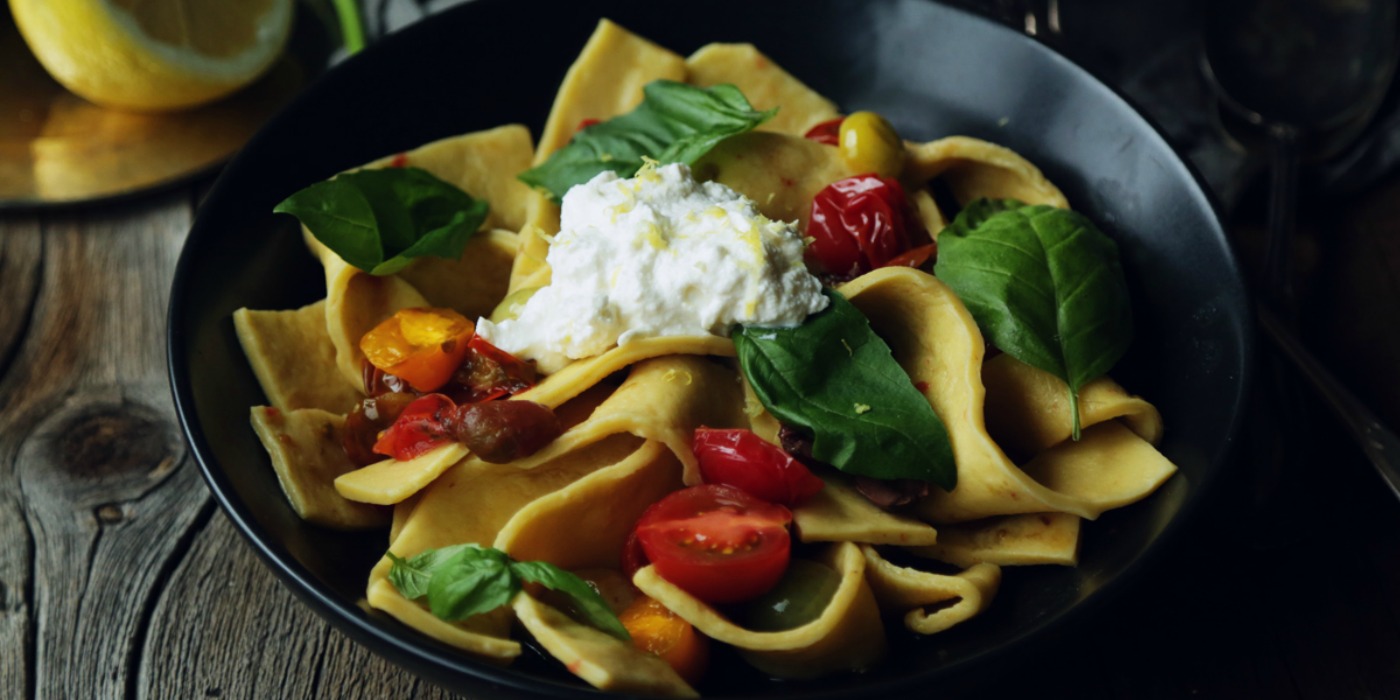 One of my fondest, and sometimes painful, memories while working in the restaurant industry was making homemade pasta.
Kneading the egg dough until it's just right, or cutting it to that perfect linguine size, man was it tedious when you're trying to feed a restaurant! BUT, there is nothing better than pasta made from scratch and now I can relive that memory in my very own kitchen.
In addition to making pasta for my profession, I'm a second generation Italian-American so pasta has been infused in my blood since birth. My grandparents, who were from Italy, always were making some sort of sauce with pasta and our holidays were always filled with different Mostaccioli pastas and Spaghetti Bolognese. I seriously thought my family was looking to feed the whole block on every holiday; it was insane how much food there was.
All of these memories came flooding in when I was able to make homemade papparadelle for the first time in about 12 years. KitchenAid® has some seriously awesome attachments in addition to it being a bakers best friend. Whether you want to stuff sausages, shred cheese, it can be your kitchen soul mate if you get the necessary attachments.
Making pasta was much more labor intensive until I discovered the KitchenAid lasagna attachment, which helped me make my papparadelle pasta. Papparadelle is simply a wider noodle and can be achieved by cutting it thicker using your knife after it has run through the lasagna attachment 3 times and then rolled up.
So now that I've got these delicious homemade noodles, nothing says summer to me like an in season fresh tomato. Pair it up with some fresh basil, Kalamata olives and some lemon mascarpone and you've got yourself one delicious and light homemade pasta recipe. In the western world we have all these intricate pastas with all this craziness going on, but actually pasta dishes in Italy are incredibly simple with few ingredients and that's exactly what I tried to replicate in this dish. I hope you enjoy it!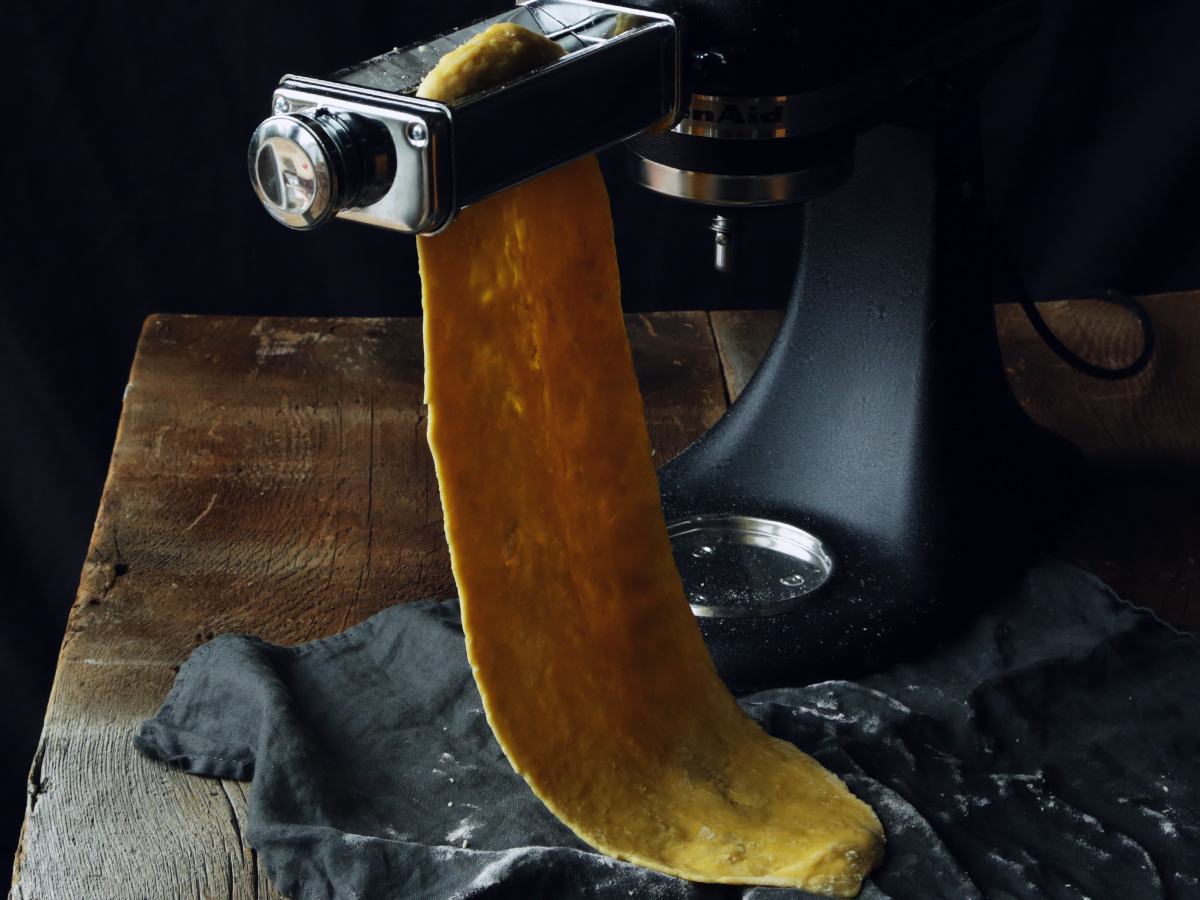 Homemade Pappardelle Pasta with Tomatoes and Lemon Ricotta Recipe
This delicious pasta recipe is perfect for fresh tomatoes, but delicious anytime of year! Try it today!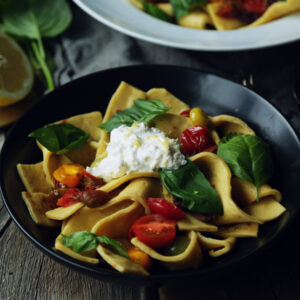 Ingredients
1

lb

all-purpose flour

3

eggs

7

egg yolks

1.5

tsp

Kosher salt

1

pint of assorted colored cherry tomatoes sliced in half

.25

cups

Kalamata olives sliced in half

2

tbsp

olive oil

1

cups

chicken stock

12 to 15 fresh basil leaves

1

cups

Ricotta cheese

1

lemon for zest and juice

Kosher salt and fresh cracked pepper to taste
Instructions
Noodles: Place the flour on a clean surface and form a well. Pour the eggs into the center of the well and using a fork slowly begins to incorporate some of the flour into the eggs. Note: The egg yolks should be breaking up as well.

Once it is combined knead the dough with the palm of your hand to incorporate everything. If it seems overly dry add a few drops of water or if it is too wet than simply add a bit more flour.

Form it to a ball and place it in a plastic bag and let it sit at room temperature for 45 minutes.

Next, place the dough on a floured surface and split the dough into 3 balls and then slightly roll them out.

Run each rolled out ball 3 times on level 1 of the KitchenAid lasagna attachment, but do not exceed. For a thinner noodle run it on level 2.

Once the dough has been run through, flour both sides, cut it in half width wise and roll it up. Slice ¾" inch to 1 inch wide noodles, roll back out, flour, and place in a small pile. Repeat until the dough has been used.

Cook the pasta in a large pot of boiling salted water until they float for 2 minutes.

In a small bowl whisk together the ricotta, lemon juice and lemon zest and keep cool.

Pasta: In a large sauté pan with olive oil on high heat sauté the tomatoes and Kalamata olives for 2 to 4 minutes and then add the chicken stock and cook for another 2 to 3 minutes.

Next, toss in the cooked papparadelle pasta and season with salt and pepper.

To Serve: Pour the pasta in a bowl and place on the fresh basil leaves, and a dollop of the lemon ricotta. Enjoy!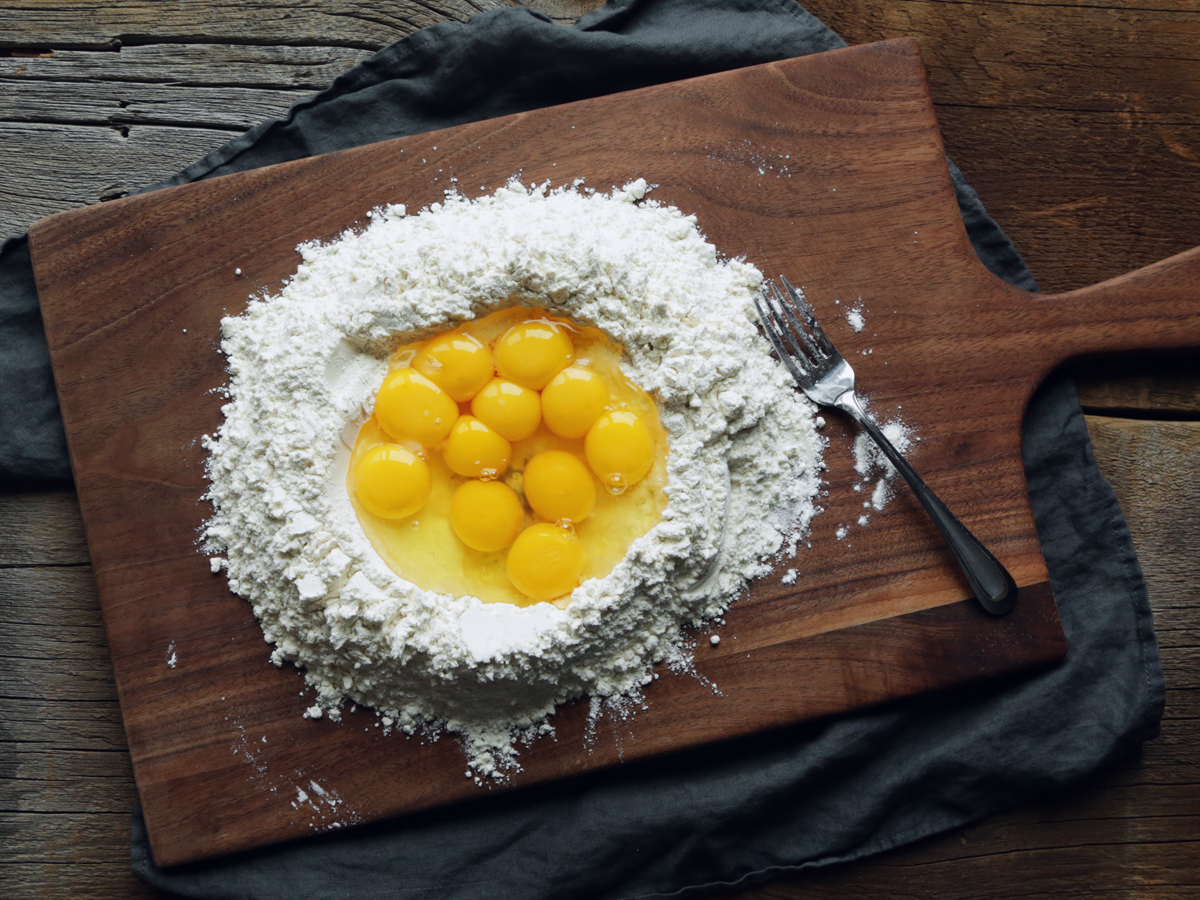 Noodles: Step 1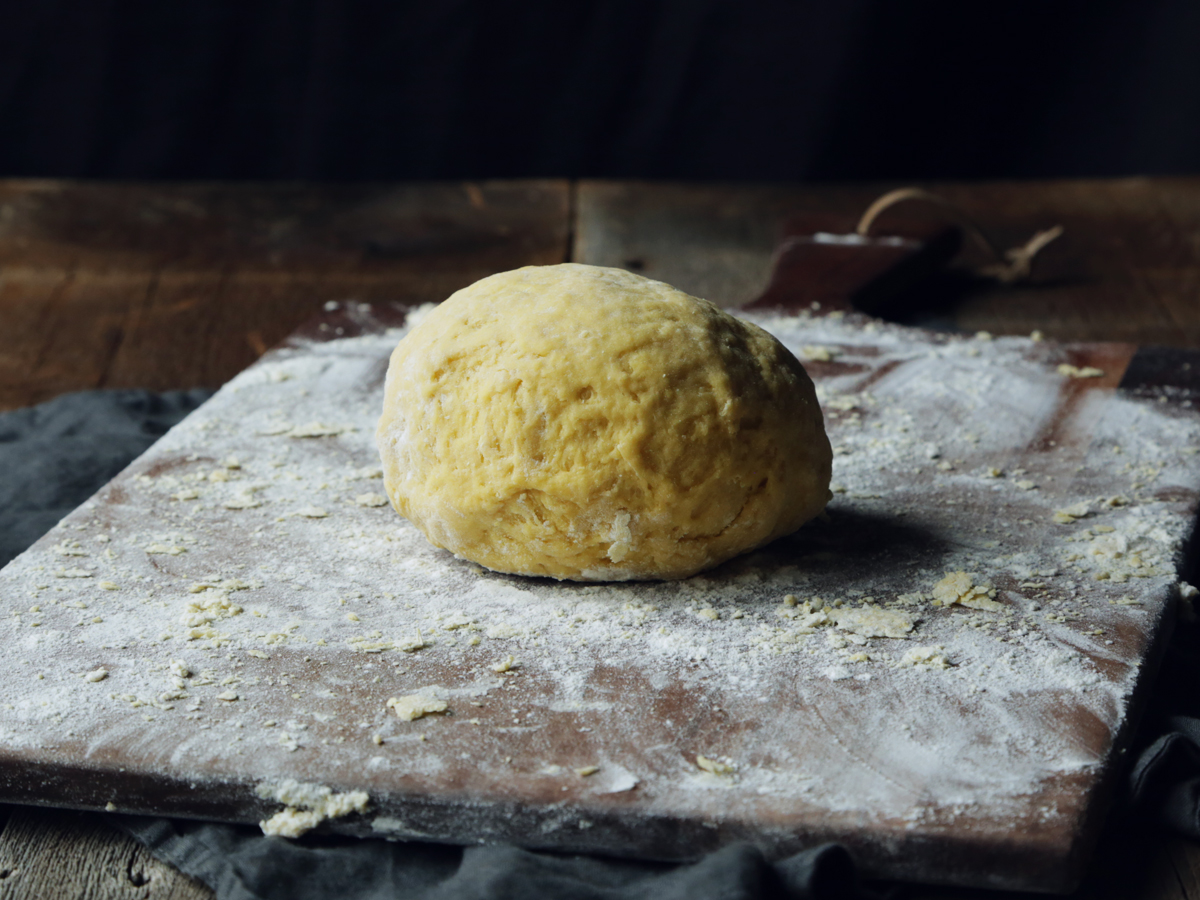 Steps 2 and 3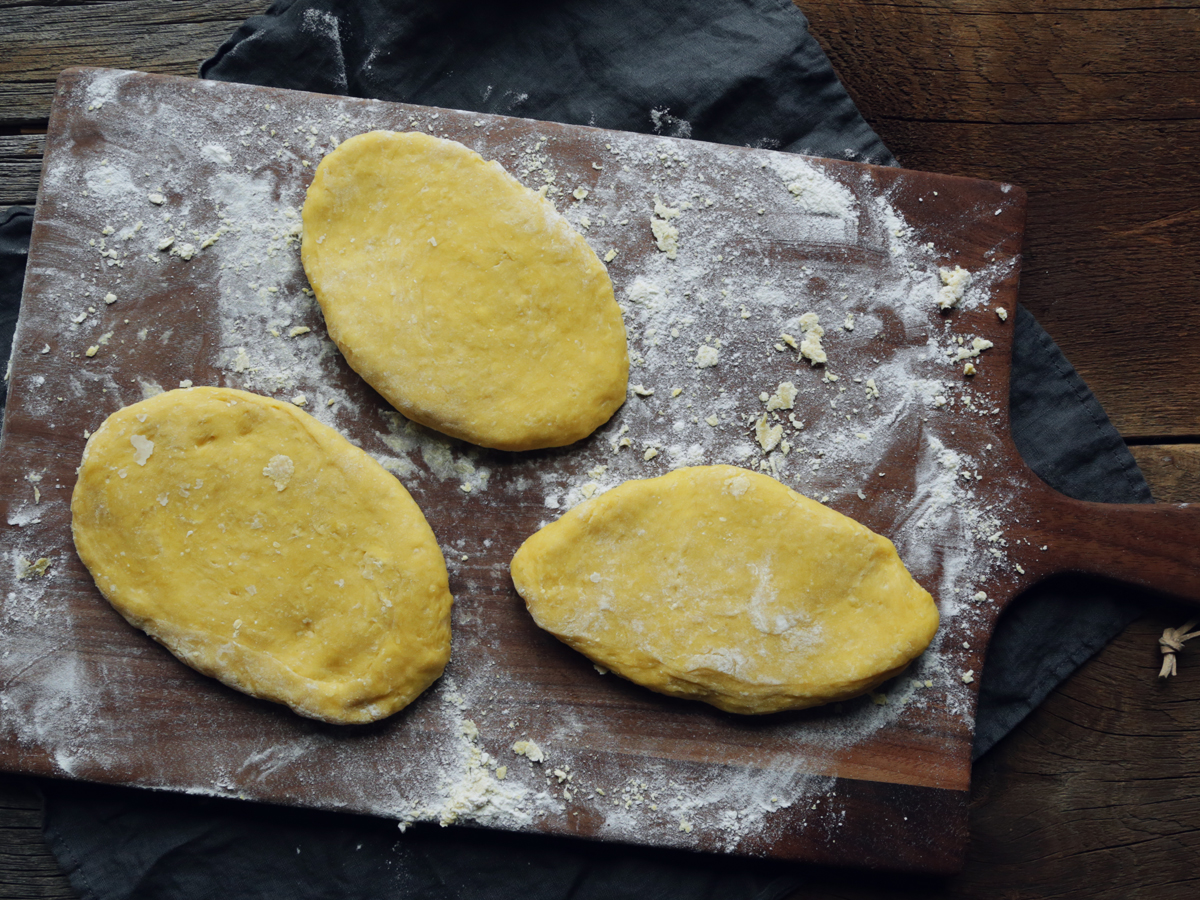 Step 4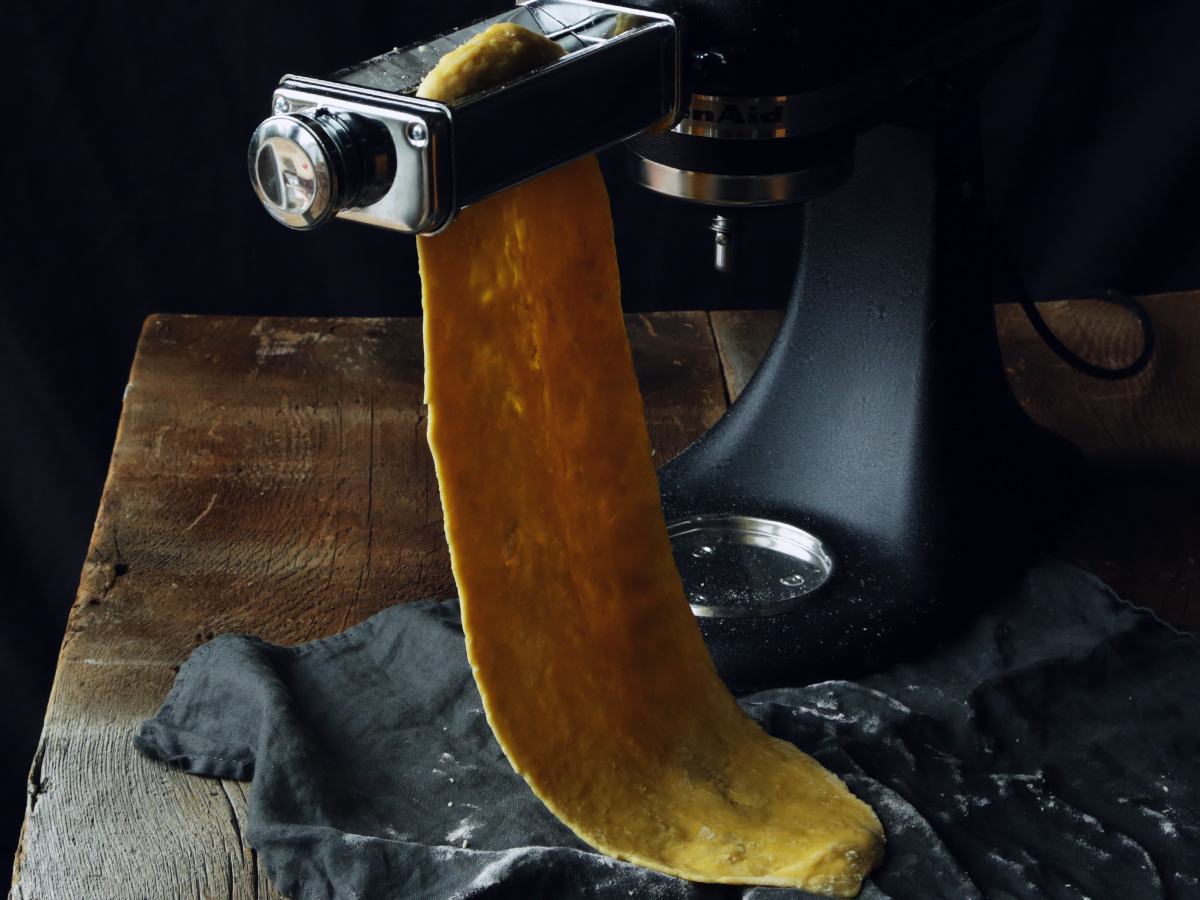 Step 5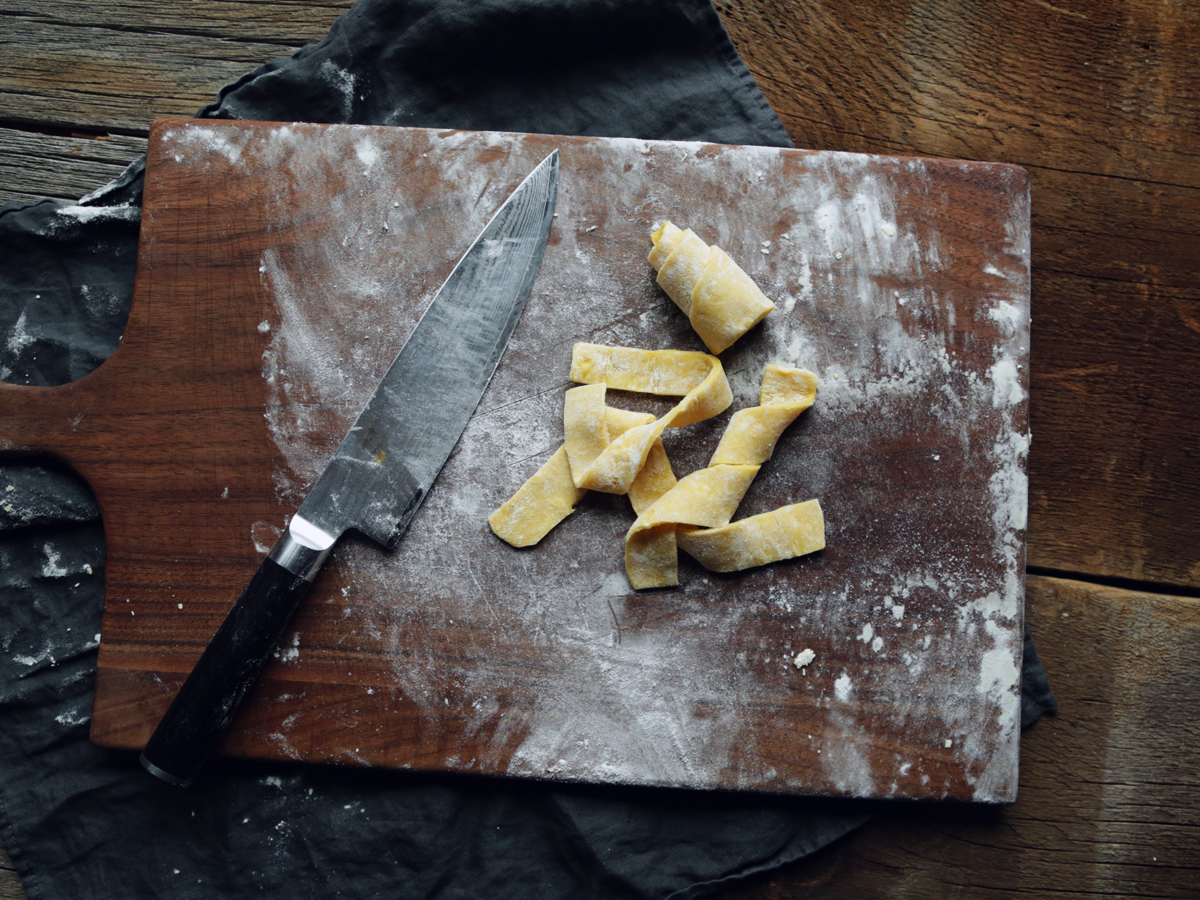 Step 6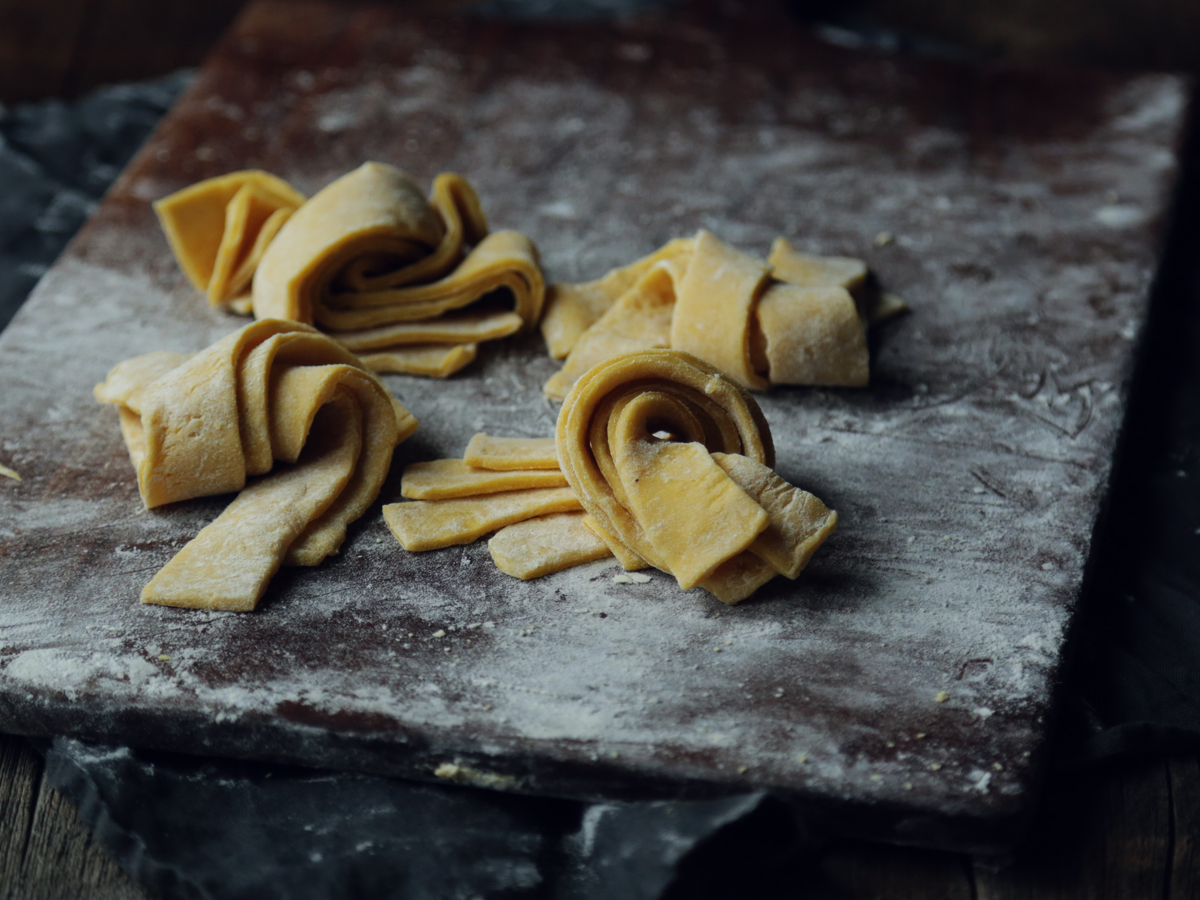 Step 7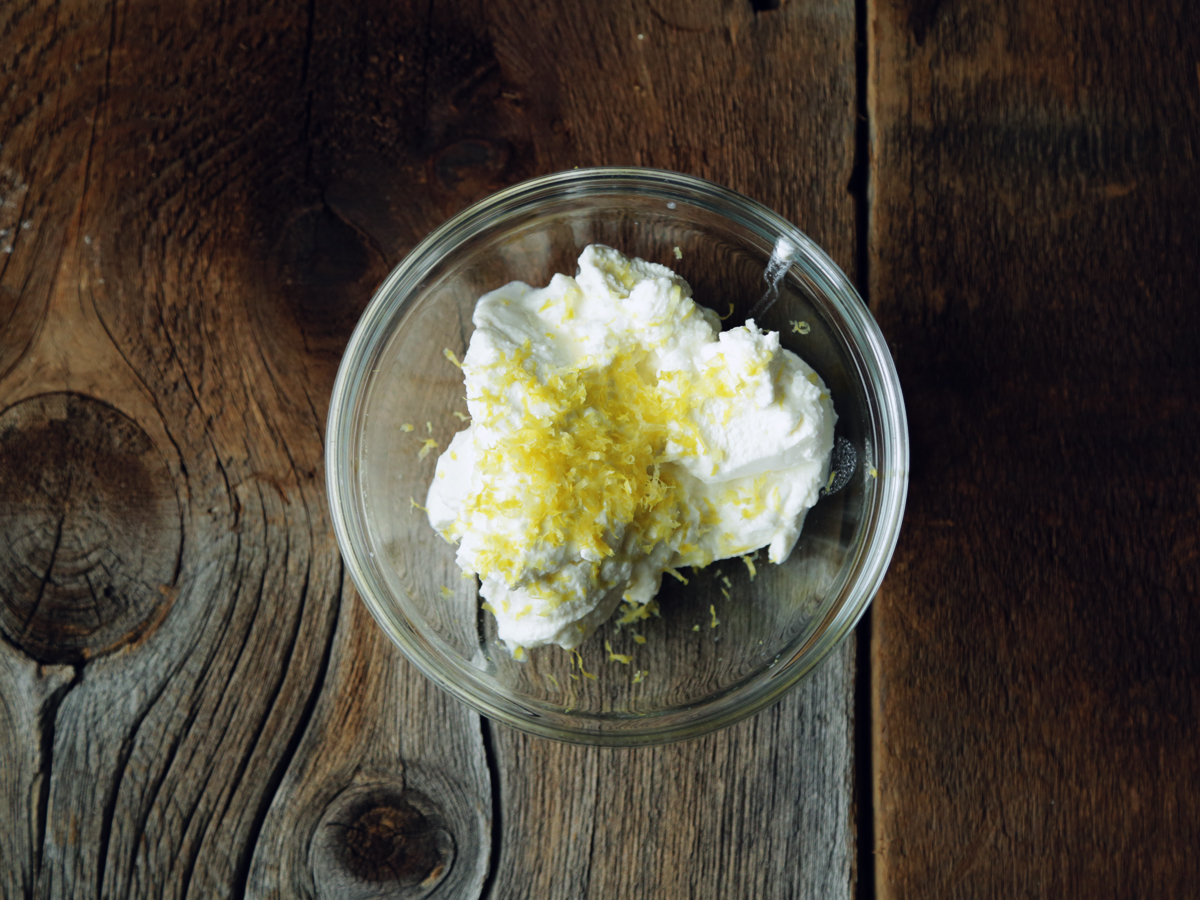 Step 8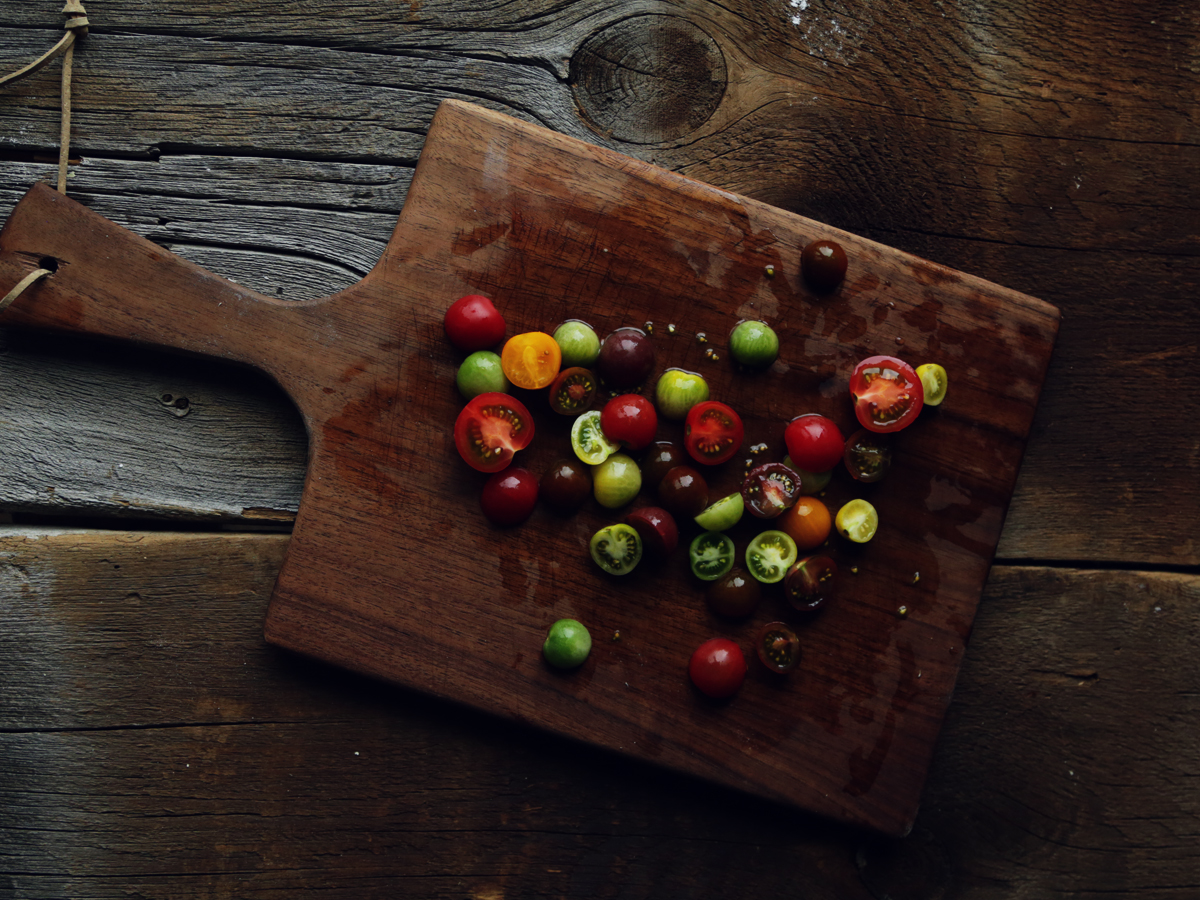 Step 9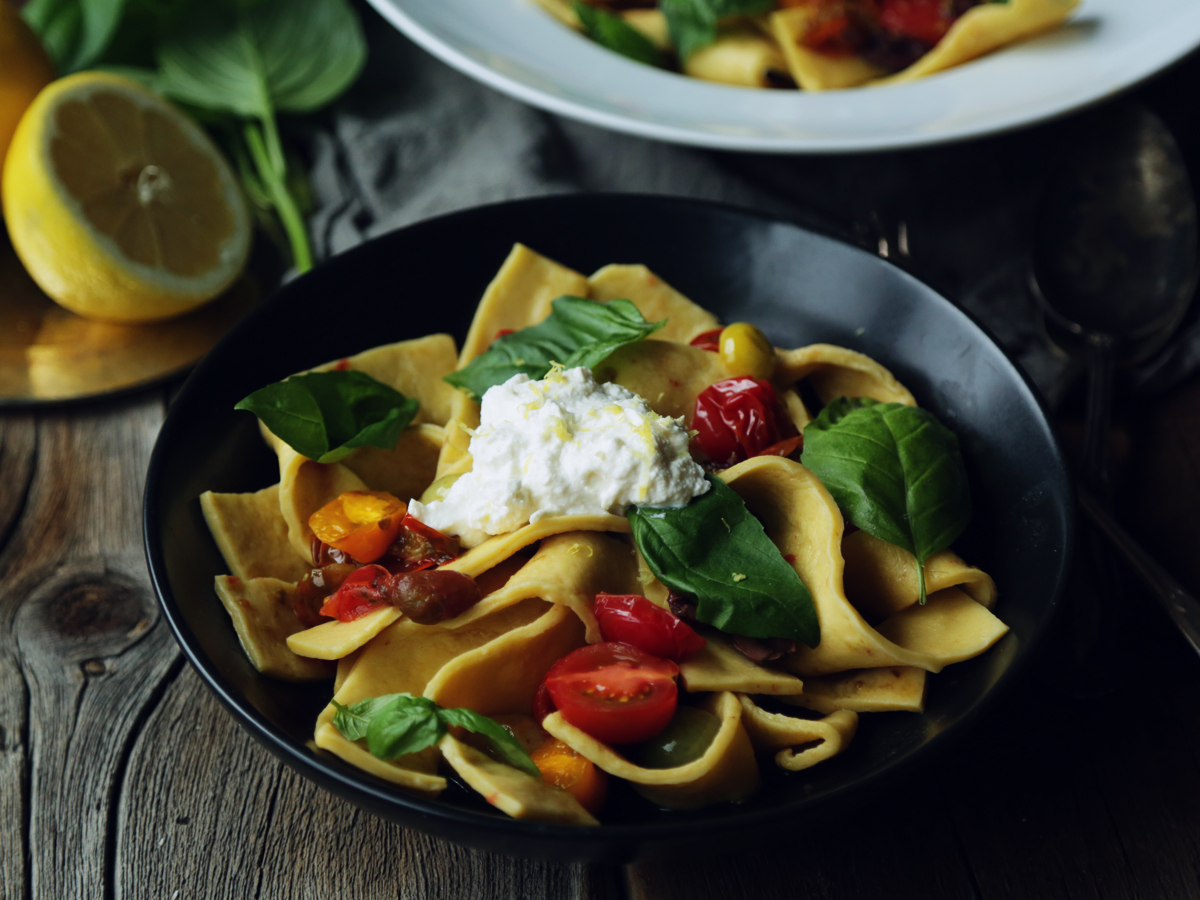 Step 10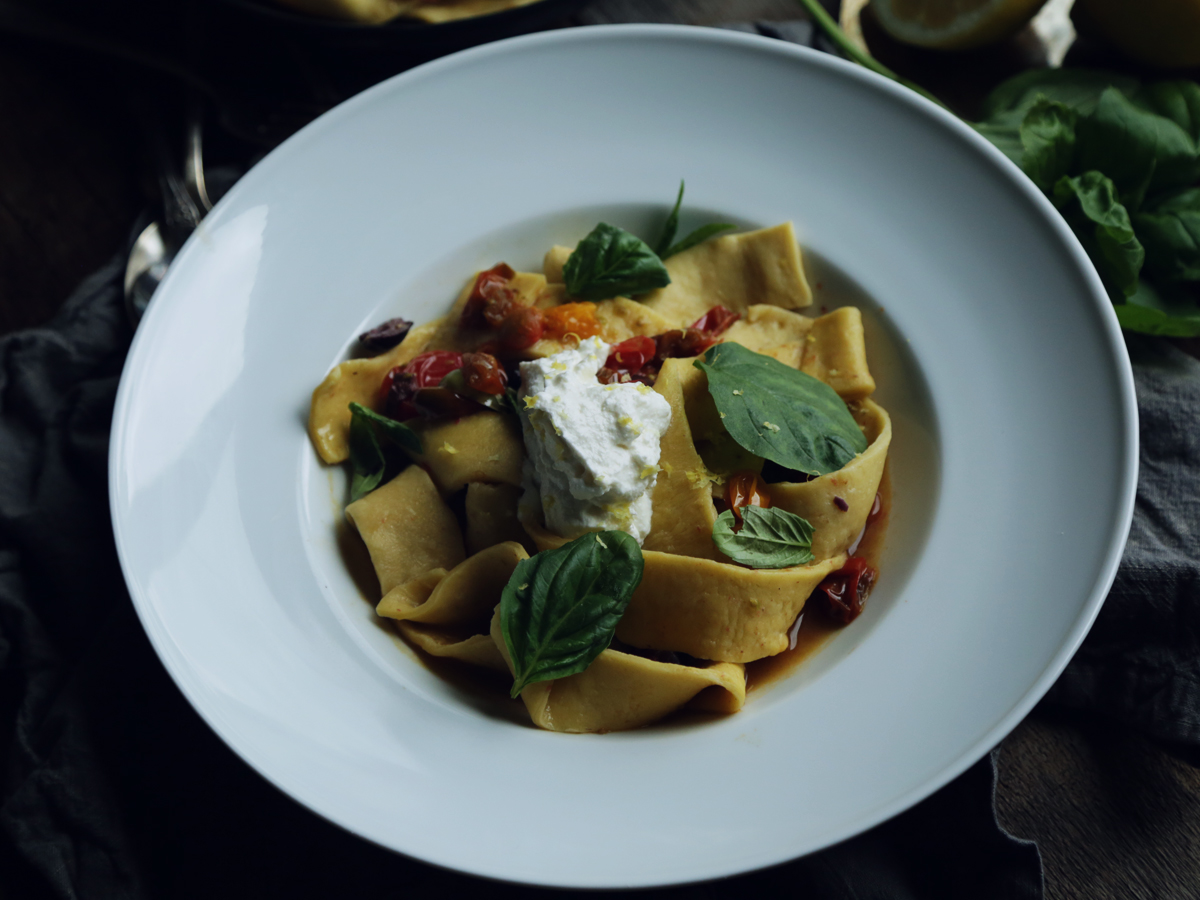 Step 11: Serve!