A Yogurt Parfait Breakfast Bar Your Kids Will Love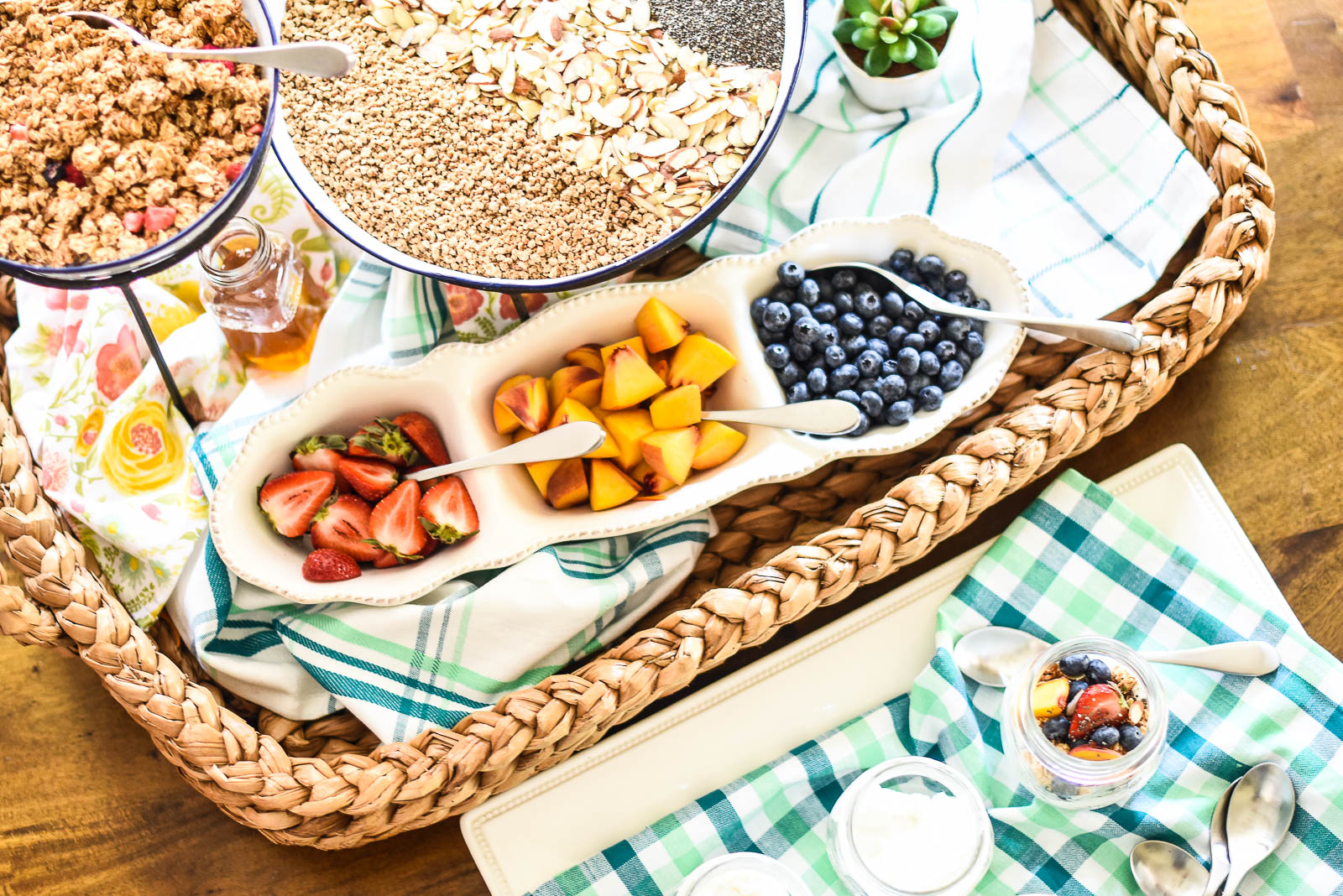 I live in a house full of notoriously early risers. While I admire their get-up-and-go on weekdays, it can be particularly frustrating on weekends when I just want to chill. It's hard to maintain a laid-back weekend vibe when you're fielding elaborate breakfast requests before the coffee starts brewing. Enter the Yogurt Parfait Breakfast Bar.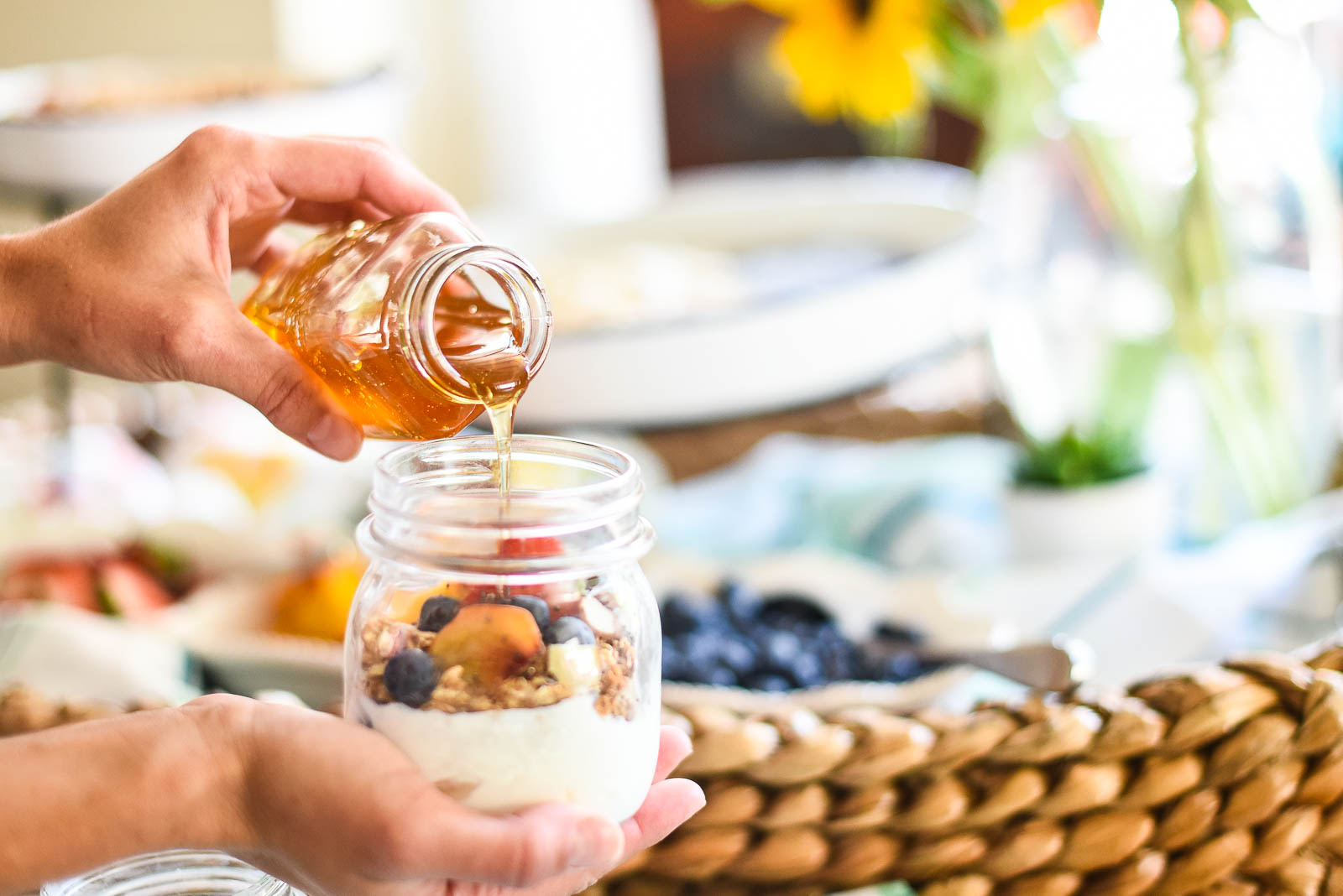 This, my friends, is a weekend game-changer. With a little prep work the night before, weekend mornings are a breeze! I pre-portion plain, Greek yogurt into individual jars and stick them in the fridge overnight. Then I lay out a variety of toppings: fresh fruit, homemade berry granola (or paleo granola if you wish), Grape Nuts cereal, chia seeds and almond slices and sweeteners.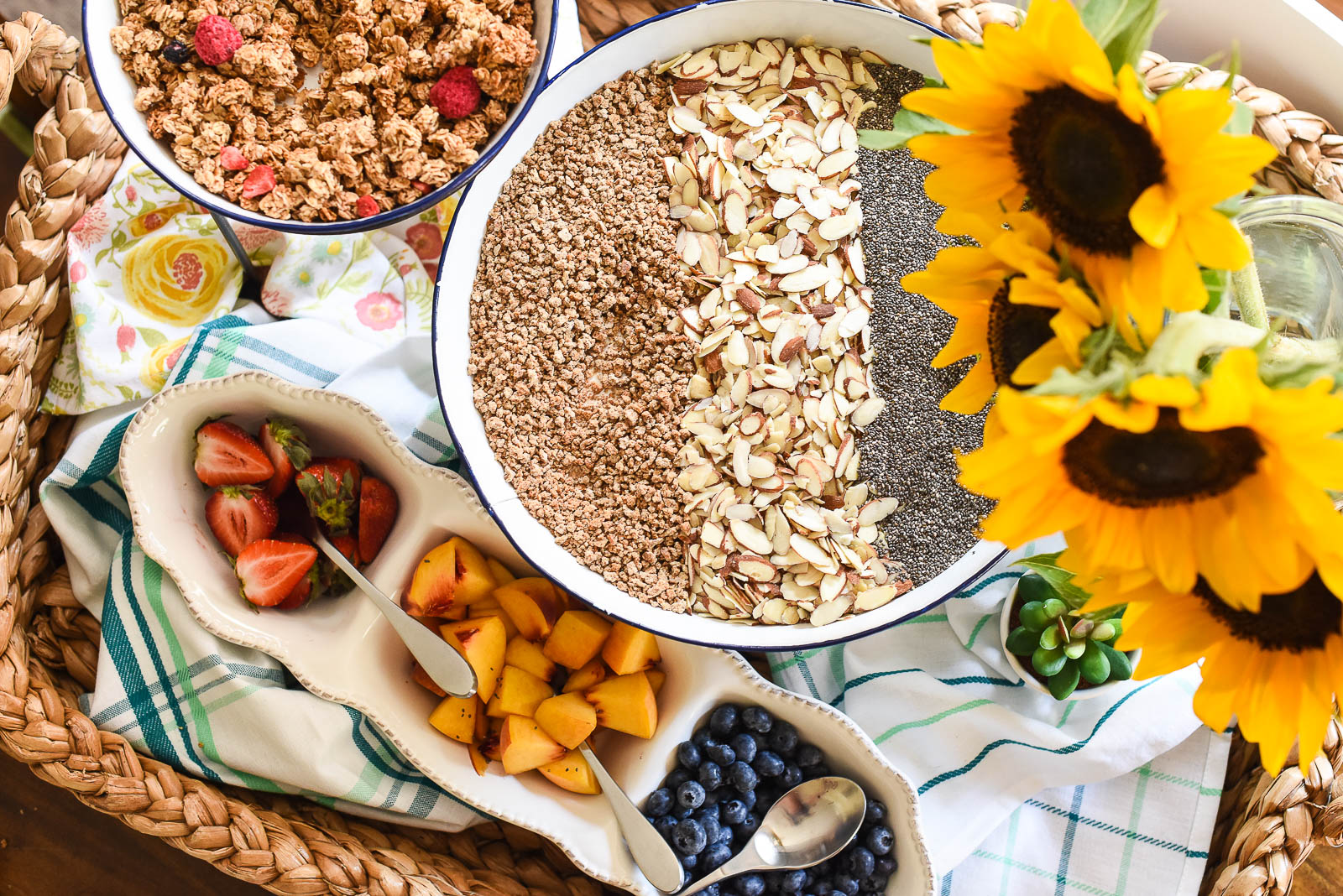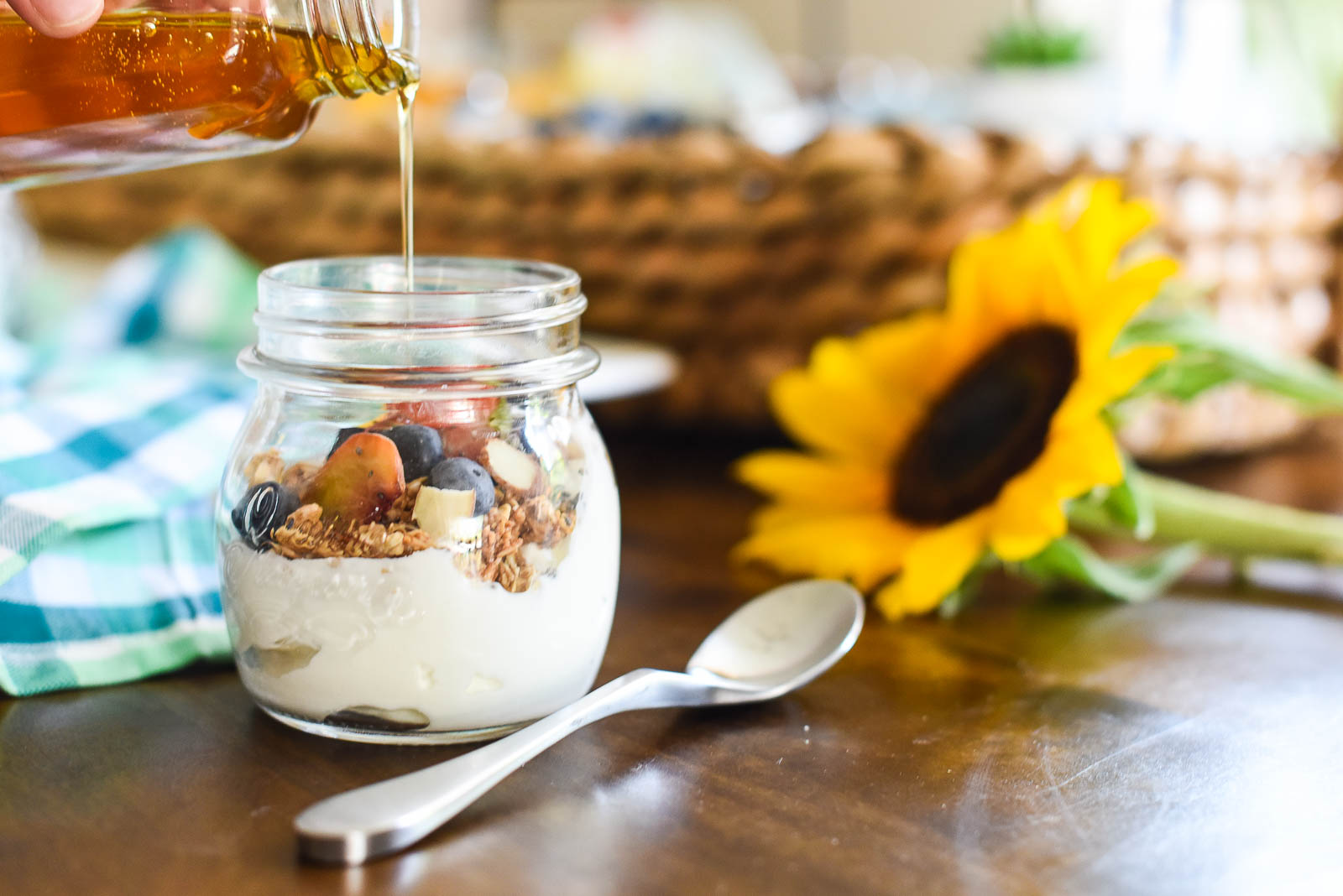 Permission to chill: Granted.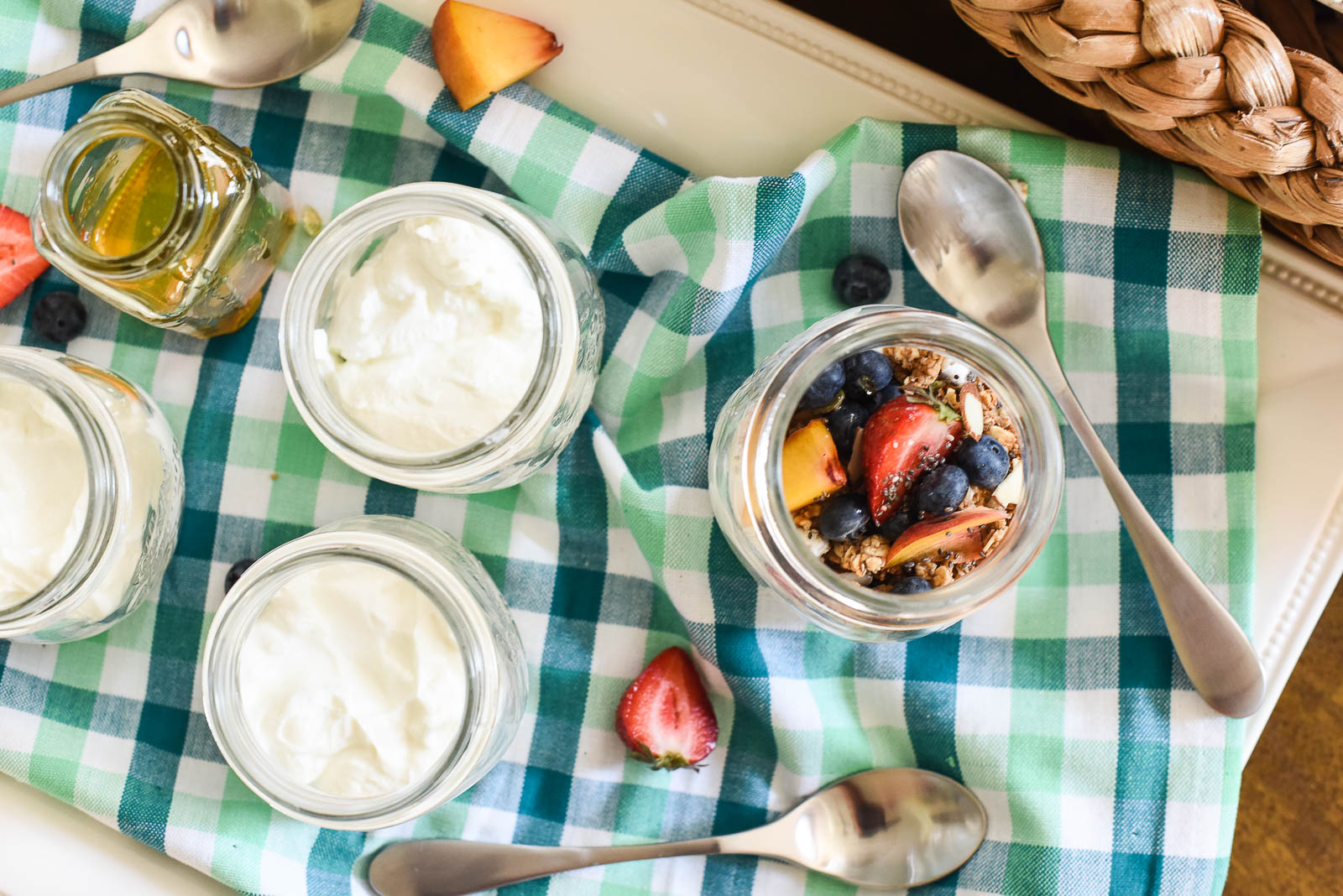 In the morning, uncover the toppings, grab the yogurt jars and fruit and let the gang go wild.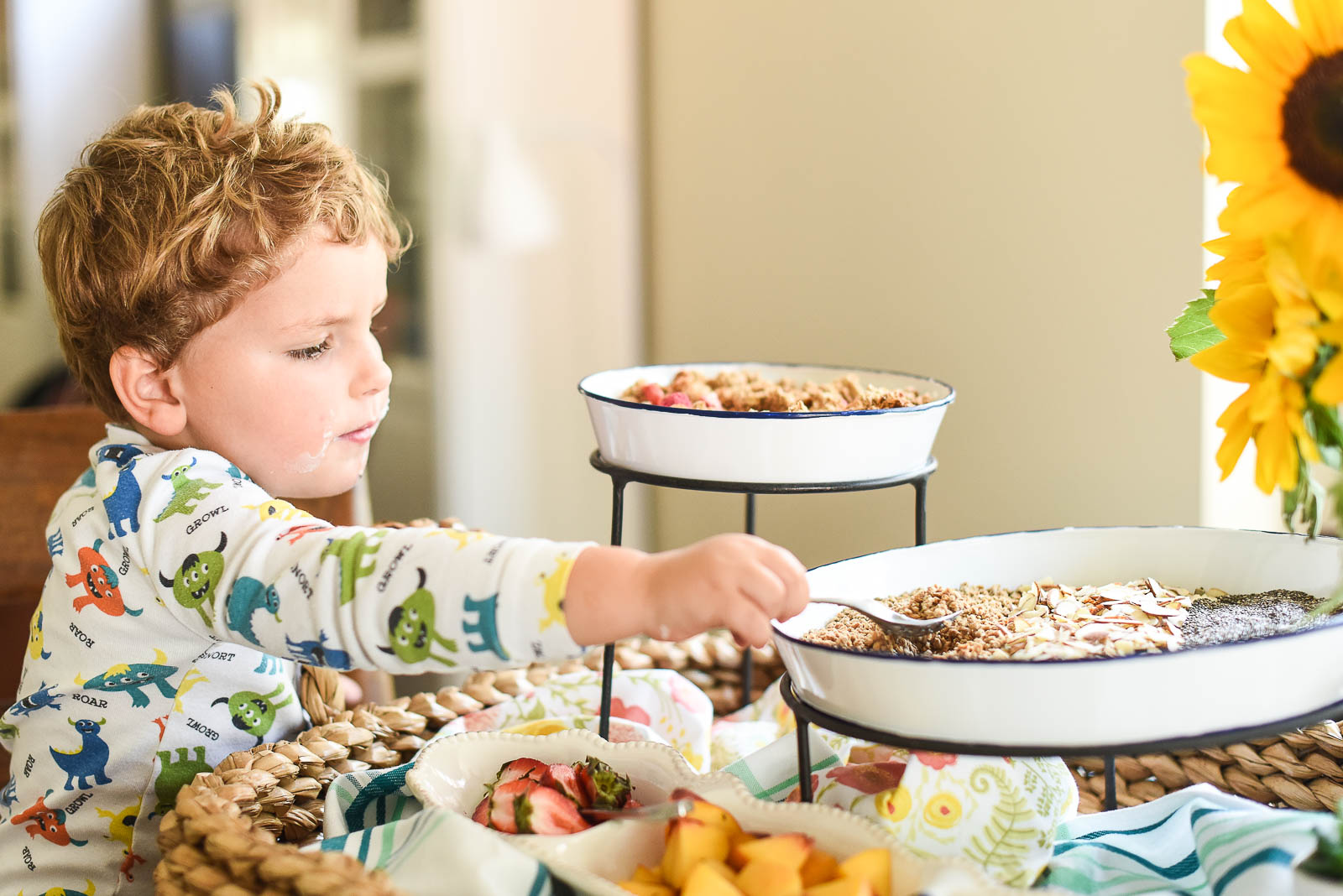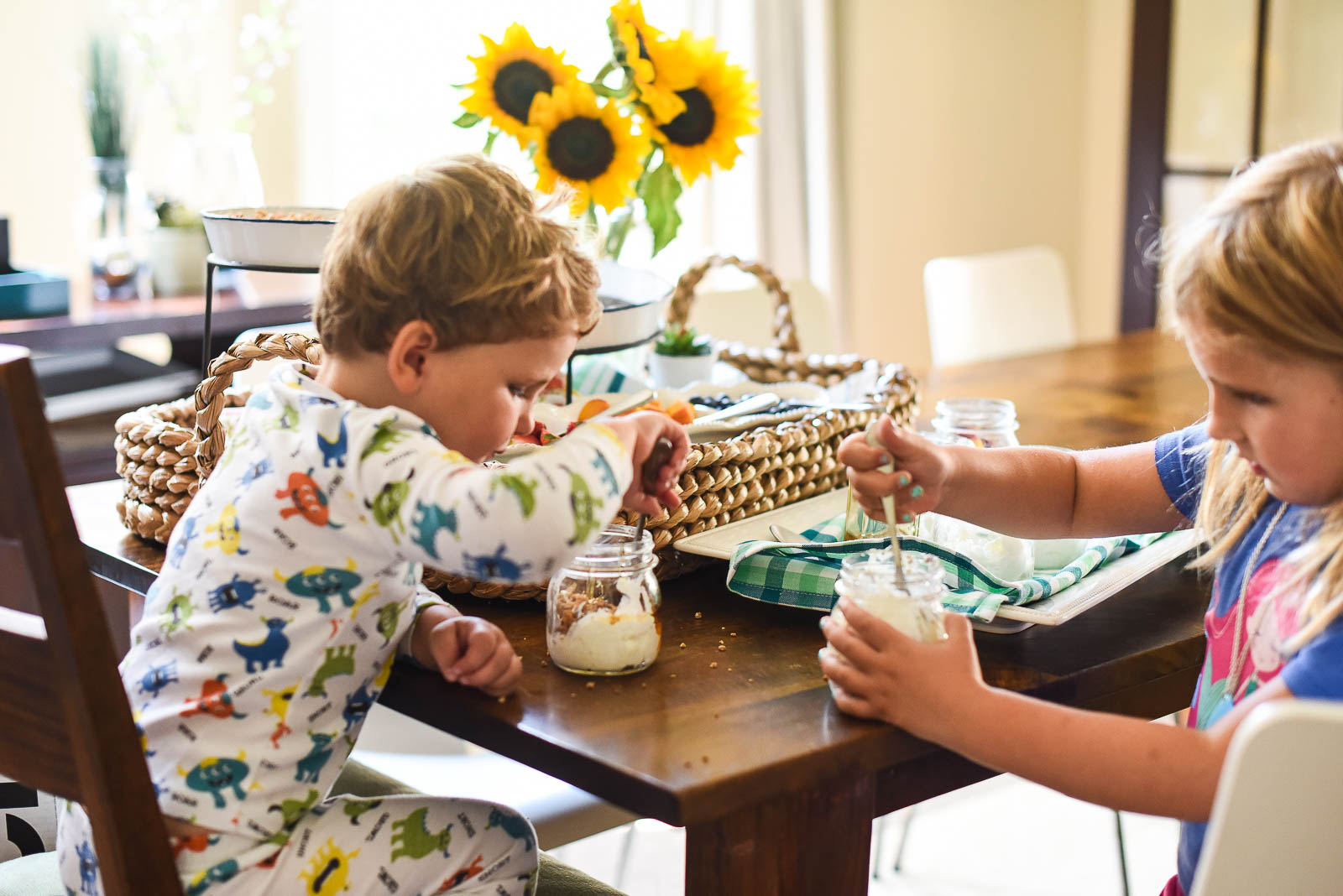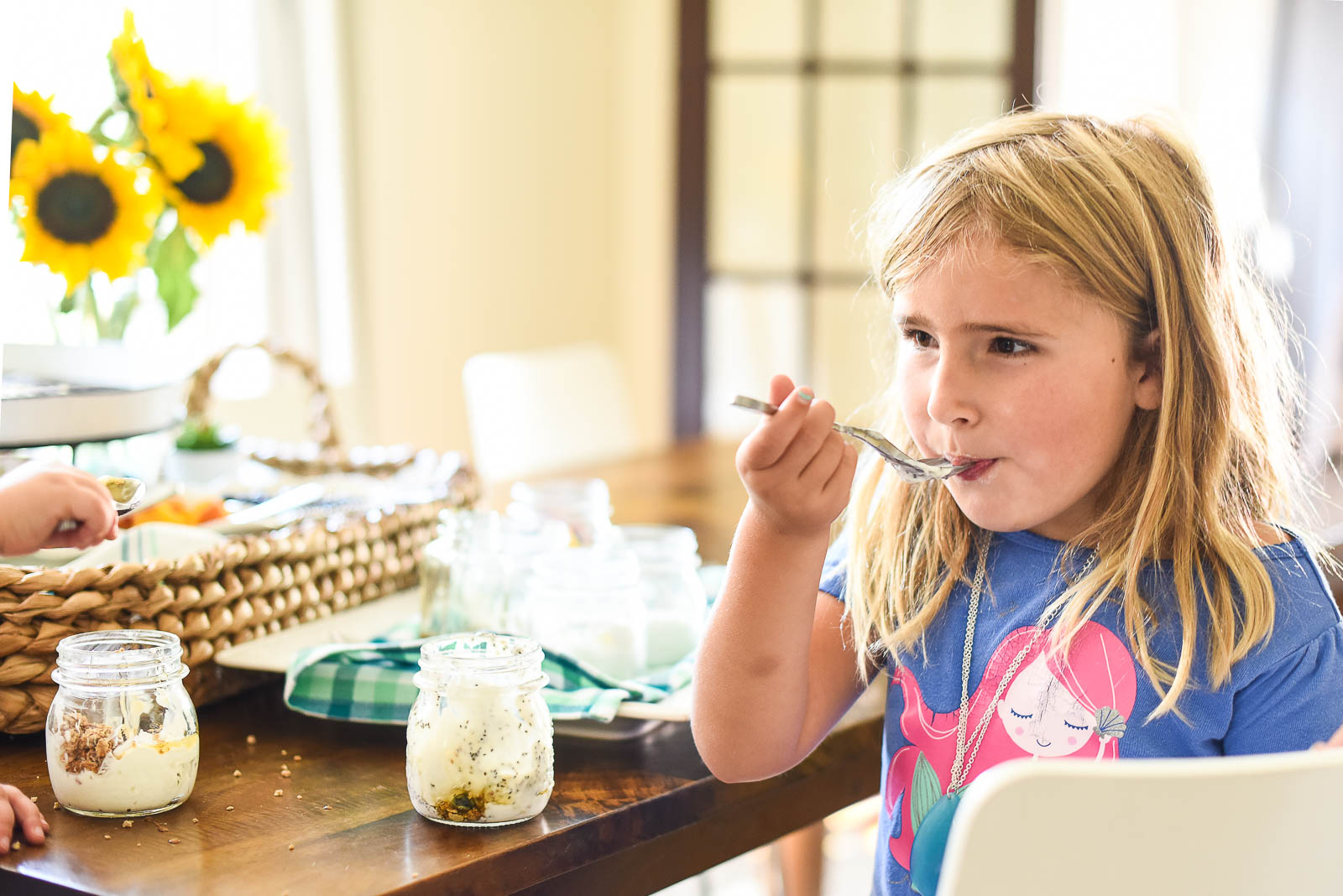 Of course, this is more than just child's play. Imagine how impressed your overnight guests will be when they're greeted to this lovely set up in the morning? It goes without saying that a Yogurt Parfait Bar is an absolute essential for your next brunch. Right next to the Bloody Mary bar, natch.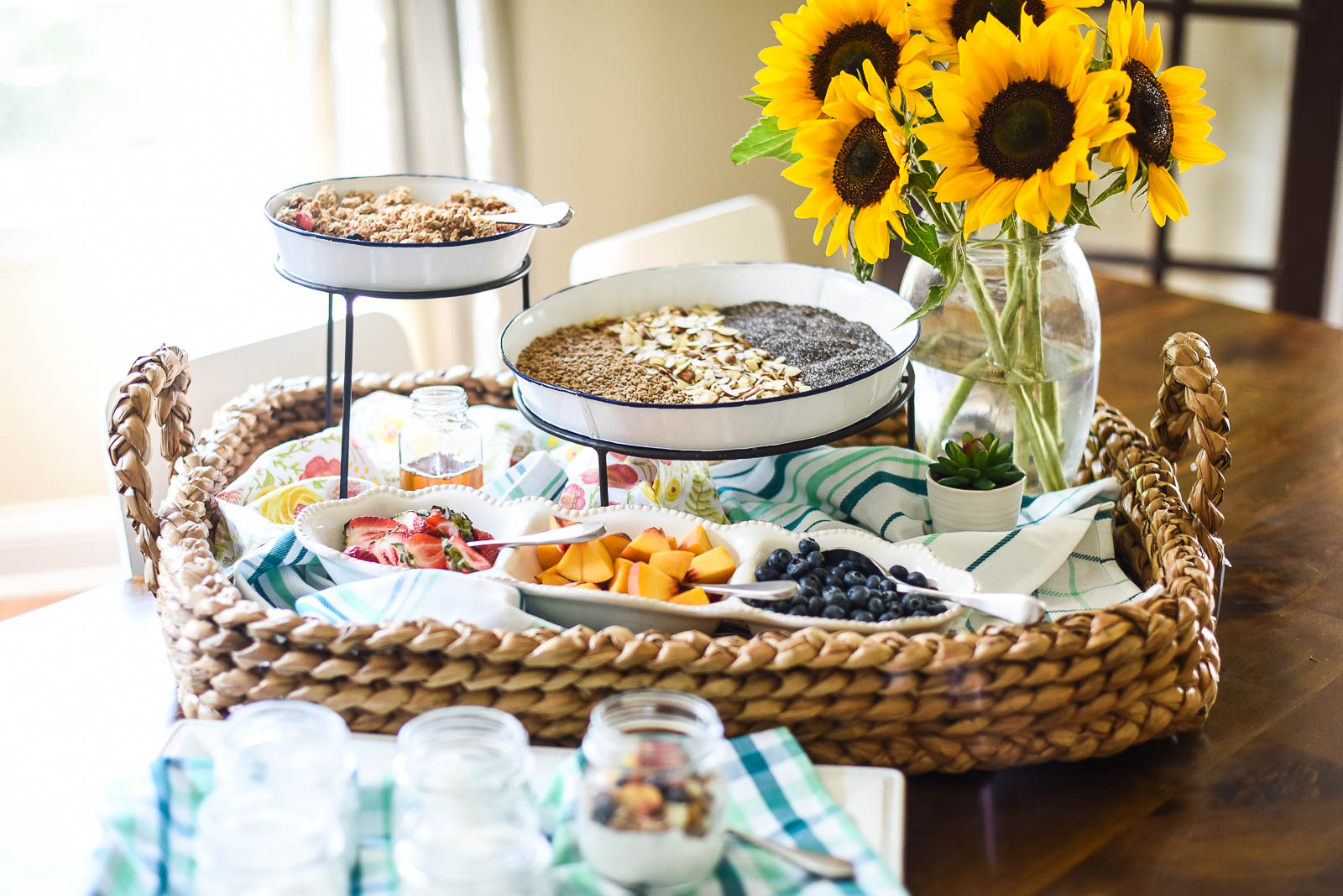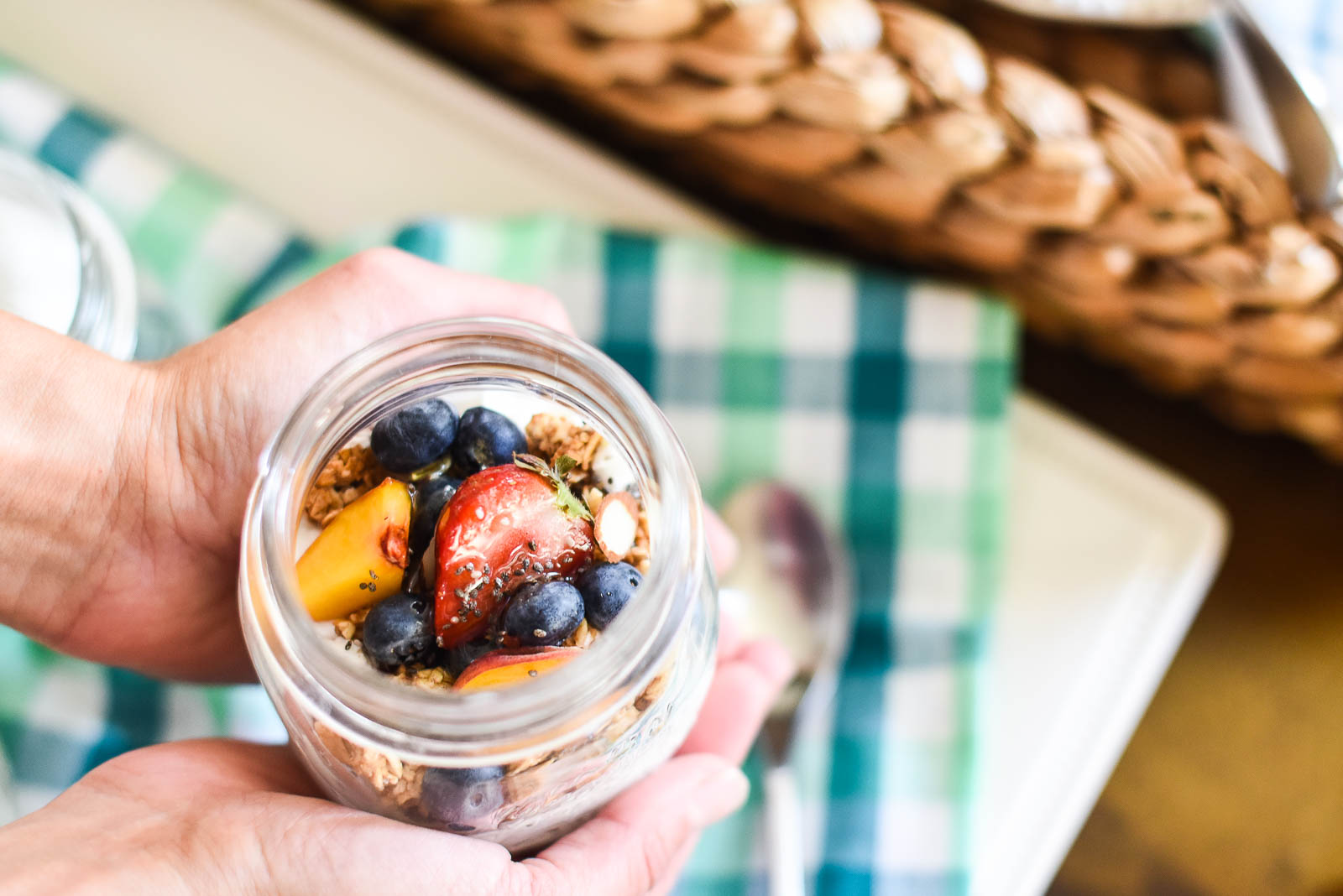 DIY Yogurt Parfait Breakfast Bar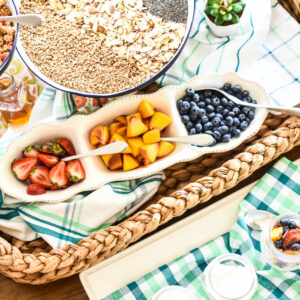 INGREDIENTS
2 fresh peaches, pitted and diced
1 pint fresh blueberries
1 pint fresh strawberries, sliced
1 batch (12 oz) homemade or store-bought granola (Berry Granola recipe here)
2 cups Grape Nuts cereal (optional)
2 cups sliced almonds
1 cup chia, flax or sunflower seeds
1/2 cup honey
1 quart plain or vanilla Greek yogurt
INSTRUCTIONS
Arrange fruit, granola and other toppings in serving bowls as desired. If storing overnight, cover everything tightly with plastic wrap and refrigerate fruit.
Divide yogurt into even portions between 8 small glass jars. Cover tightly with lids and refrigerate until serving time.
To serve, uncover yogurt and toppings and arrange display for guests to serve themselves as desired.