6 Tools You Need to Make the Most of Your Garden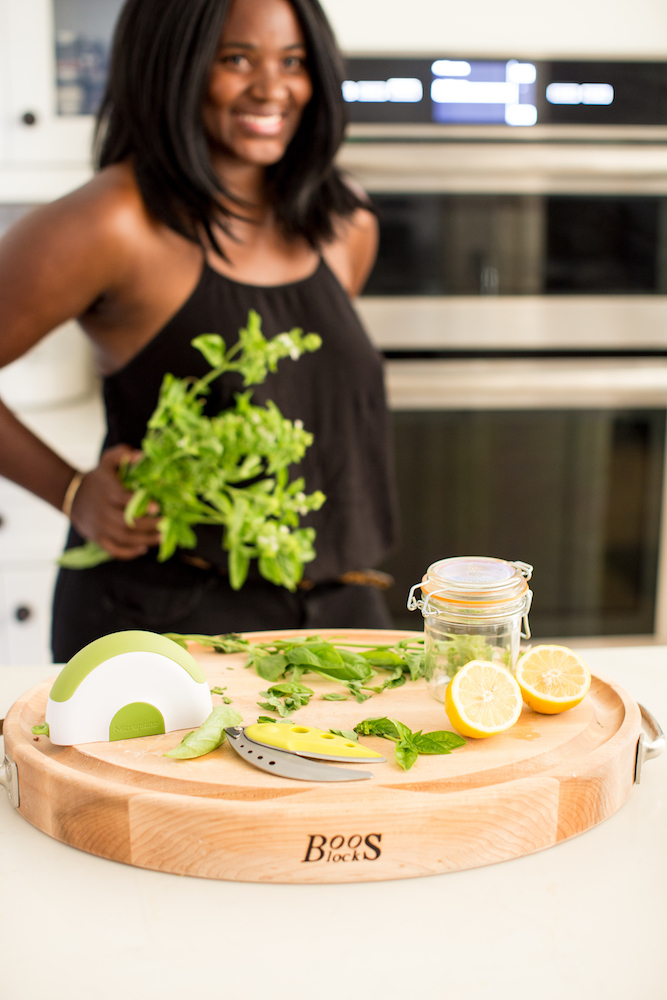 Summer gardens are full of ripe tomatoes, an abundance of basil, and sweet onions. So when it came time to start harvesting from my own summer garden, I got out my most used tools and started the process of getting all of my delicious veggies and herbs inside.
When you think of garden tools, I bet you immediately think of shovels, forks, gardening gloves or even stools, right? But what about those garden tools you need for harvest time? I mean, what are you going to do with all that beautiful basil? Or the 10 tomatoes you picked that you don't need right now?
Here's a glance of some of my favorite tools to use for harvest time and some I bet you didn't even know you needed!
1. Herb Cutter
Yep, they make one and you need one. I love this LooseLeaf cutter by Chef'n because it's small enough to fit comfortably in my hand and can easily snip herbs directly from the garden or directly in the kitchen as I'm preparing to make something like herb butter. It also has small holes that you can use to strip herbs like thyme or oregano quickly and efficiently.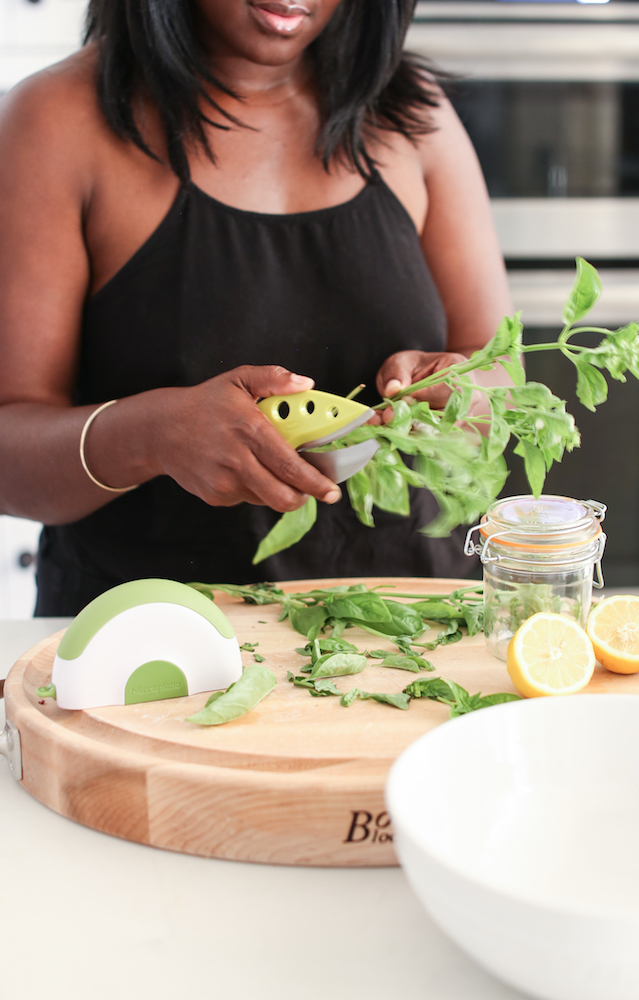 2. Herb Chopper
This gadget by Microplane is an herb and salad chopper. It's also another tool that fits comfortably in my hand and features a rolling blade to chop fresh herbs and salads. The double blade allows me to be super efficient and honestly, it's pretty effortless, which I like! All you do is roll like a mad woman and before you know it you have finely chopped herbs ready to be used!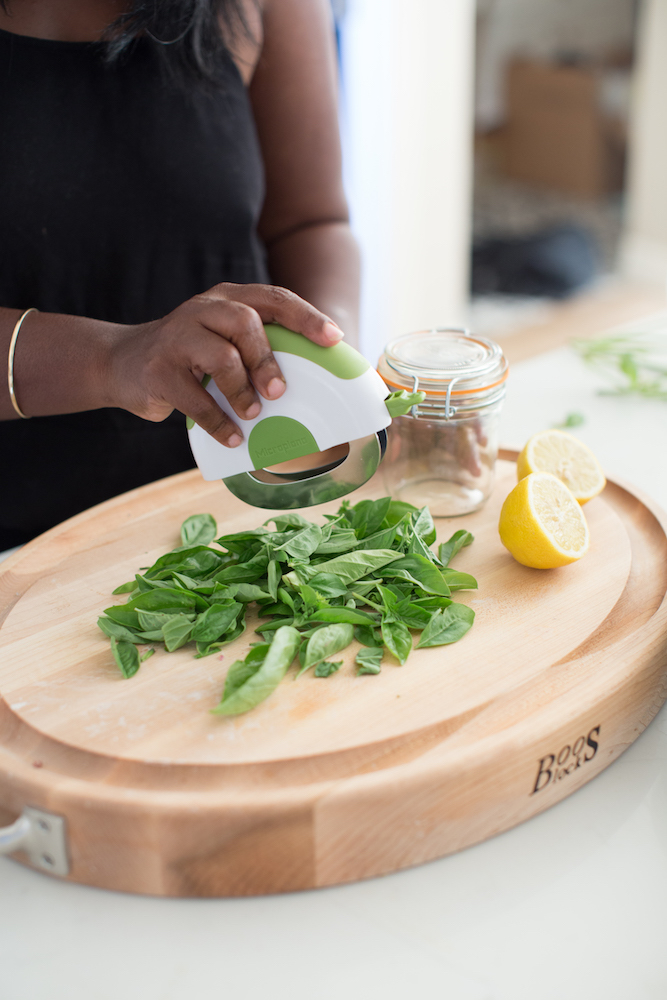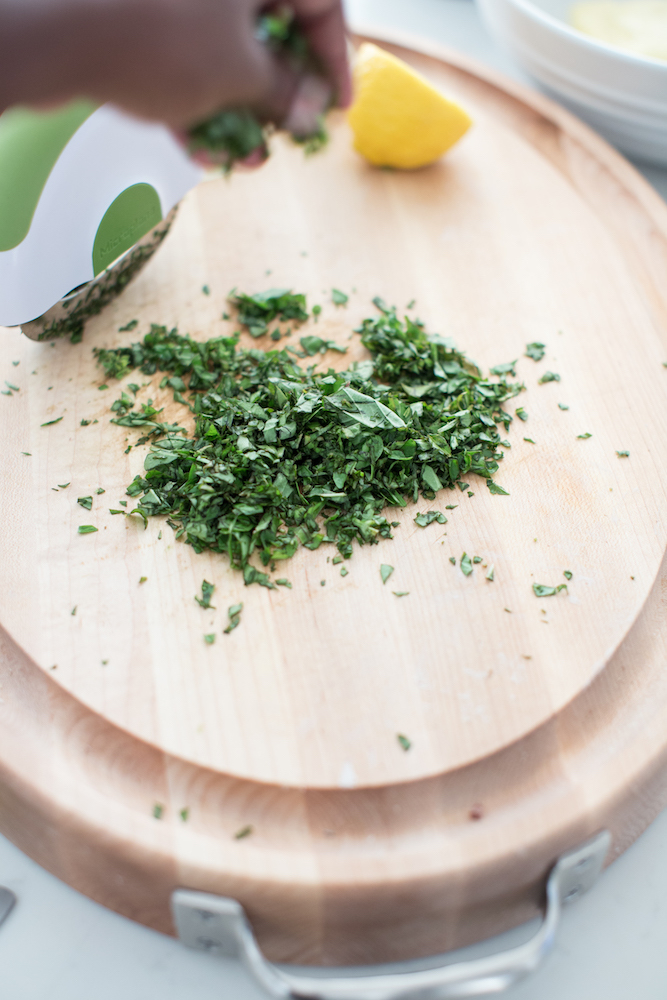 3. Terrine Jars
If you're into making pesto, butters or even salad dressings like I am, then your going to need a few of these Le Parfait jars in your stash. You probably recognize these jars by their iconic orange seal, but these small terrines with locking wire hinges are perfect for herb butters! I always have a ton of basil that I use to make compound butters and I love to store the butter in here and gift it to friends.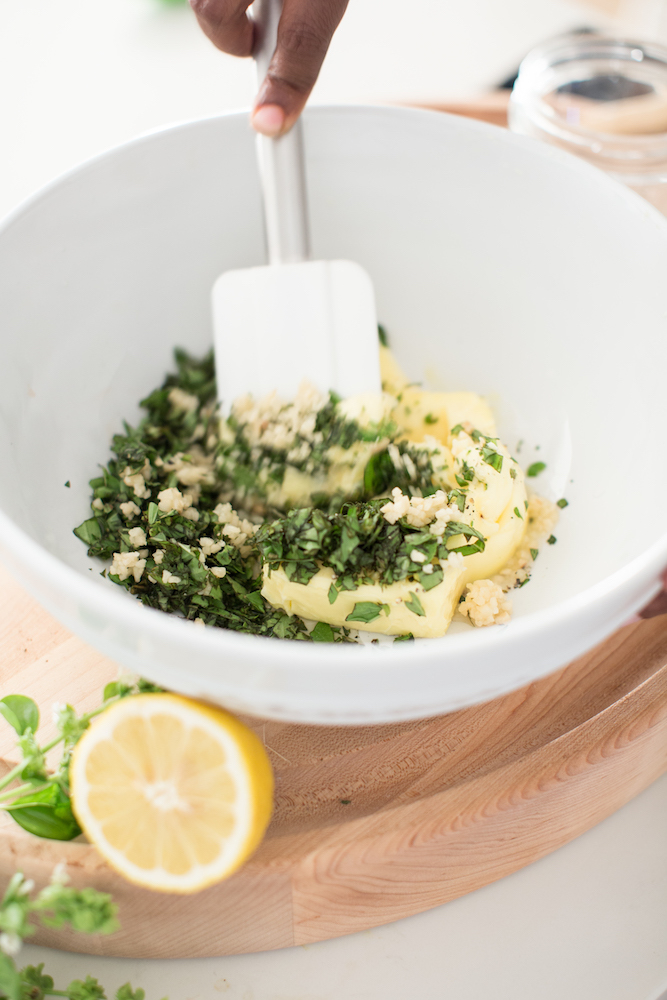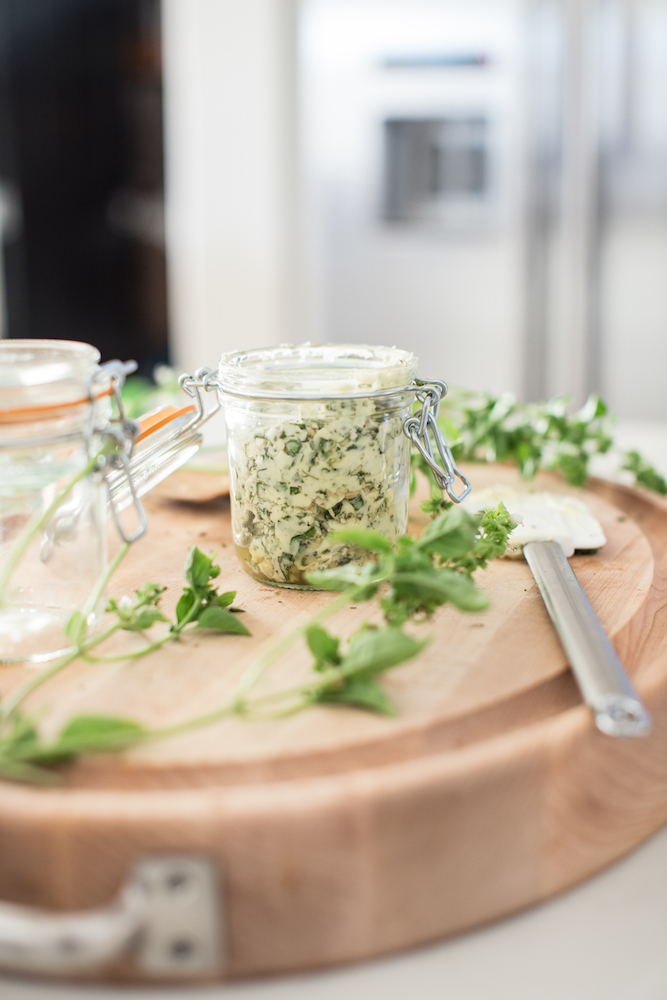 4. Vegetable Chopper
If you find yourself harvesting onions or even tomatoes, I like to use a small chopper and save the leftovers! OXO makes a pretty little chopper that gets the job done in no time. We use this chopper daily for onions so it's definitely something I would add to your arsenal too! Plus it's a great tool to have if you have little hands that like to help! I let my kids chop all day with this tool.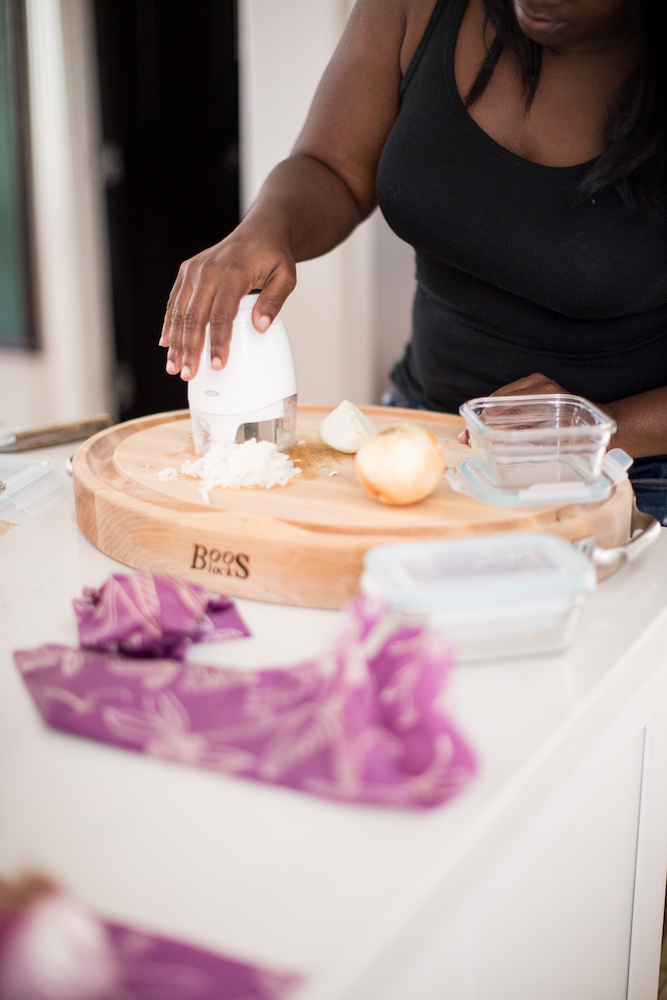 5. Food Storage Containers
After my veggies are chopped, I like to store them in GlassLock containers. A great reason to use GlassLock is because they are FDA approved, eco-friendly and don't contain any harmful environmental hormones. If you're going through the trouble of growing your own vegetables and herbs, you don't want to waste your efforts by contaminating them! Plus let's face it, the containers are SO pretty!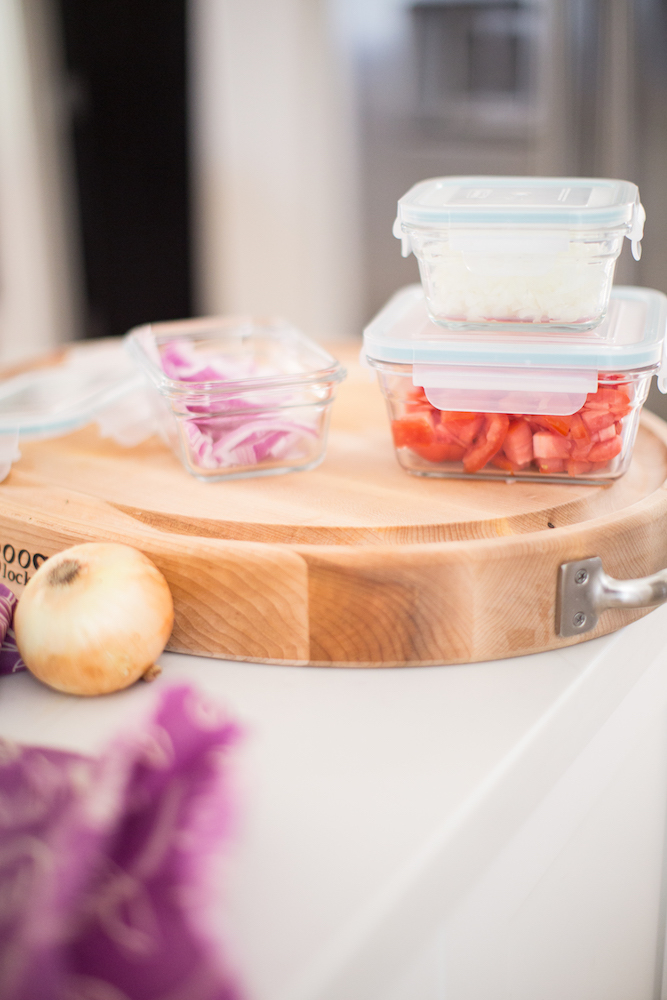 6. Bee's Wrap
Another tool that I think is worth mentioning, especially if you aren't doing a full harvest from your summer garden are these Bee's Wraps sheets!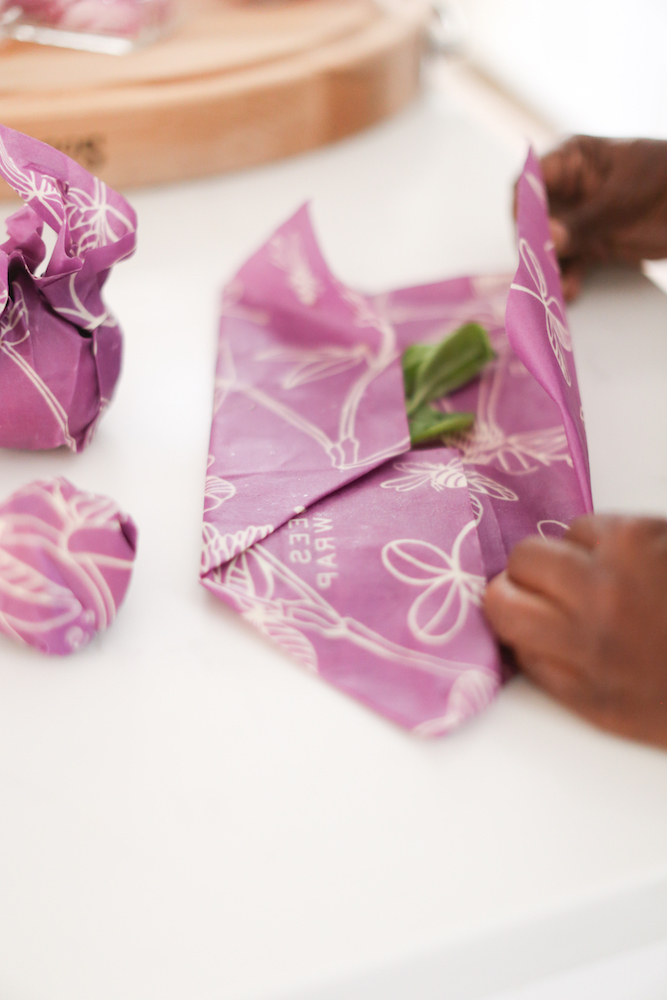 Small leftover herbs, half a lemon or an onion that you might be using the next day or next meal can be wrapped in these adorable wraps. They are the natural alternative to plastic wrap for food storage and are made with organic cotton, beeswax, organic jojoba oil, and tree resin! You can also reuse them and wash them! I know, I know!!! I was all over these when I saw them at the Housewares Show in Chicago! I keep them in my kitchen drawer and use them often for all my one off veggies and herbs. But you can also use them for sandwiches, breads, cheeses, you name it!